10 Ravishing Neckline Designs to Pick for Your Wedding Blouse
Can't choose the perfect neckline design for your blouse? Well, that's where most brides get stuck and we know how to help them make the choice.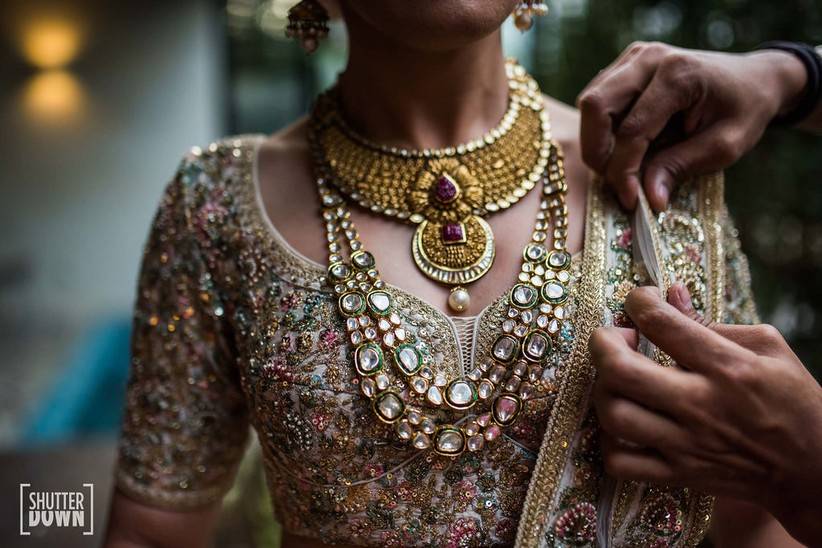 When brides discuss how their blouses are going to be, they are usually expecting the perfect colour, a seamless fit, a complimenting style and a neckline design that just makes the blouse look gorgeous as a whole. With innumerable neckline designs existing, the decision certainly doesn't get any easier and nor does the pressure on brides to nail the look.
But what is it that really matters when zeroing down on the perfect neckline design? Well, it's a combination of a lot of things. What matters the most, in the end, is how it looks on your body, whether it compliments your necklace design, and if the fabric is perfect to carry the look off. For brides that can tick off all these three boxes at once are sure to turn heads on their wedding day. For those of you that aren't yet sure, here are our top picks that are not just easy to replicate but also takes care of all kinds of lehengas and sarees that you must be looking out for.
The Deep U-Neckline Design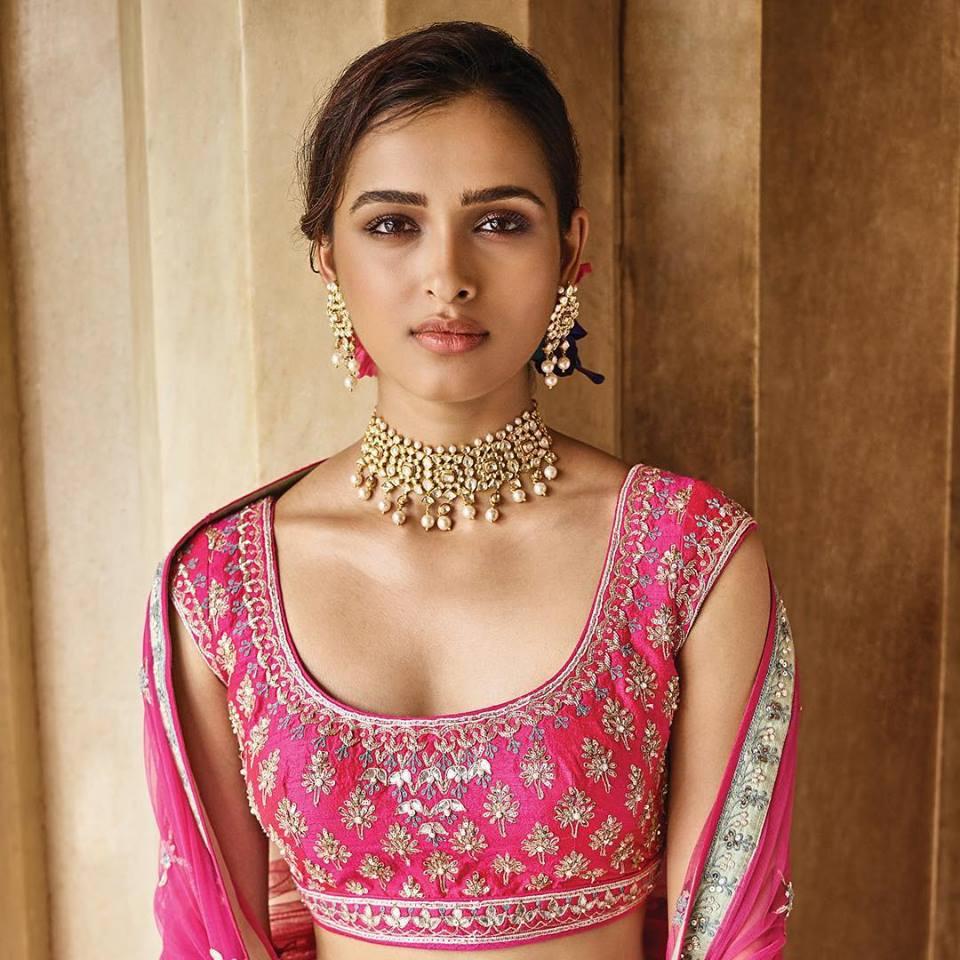 Let's start the list with the simplest of all the designs. The deep U blouse with pita work on the neckline makes for an appropriate choice for your silk lehengas. While the deep U cut makes the neck look longer, it is also the most versatile choice for brides to show off their bridal necklaces.
The Classic Boat Neck Design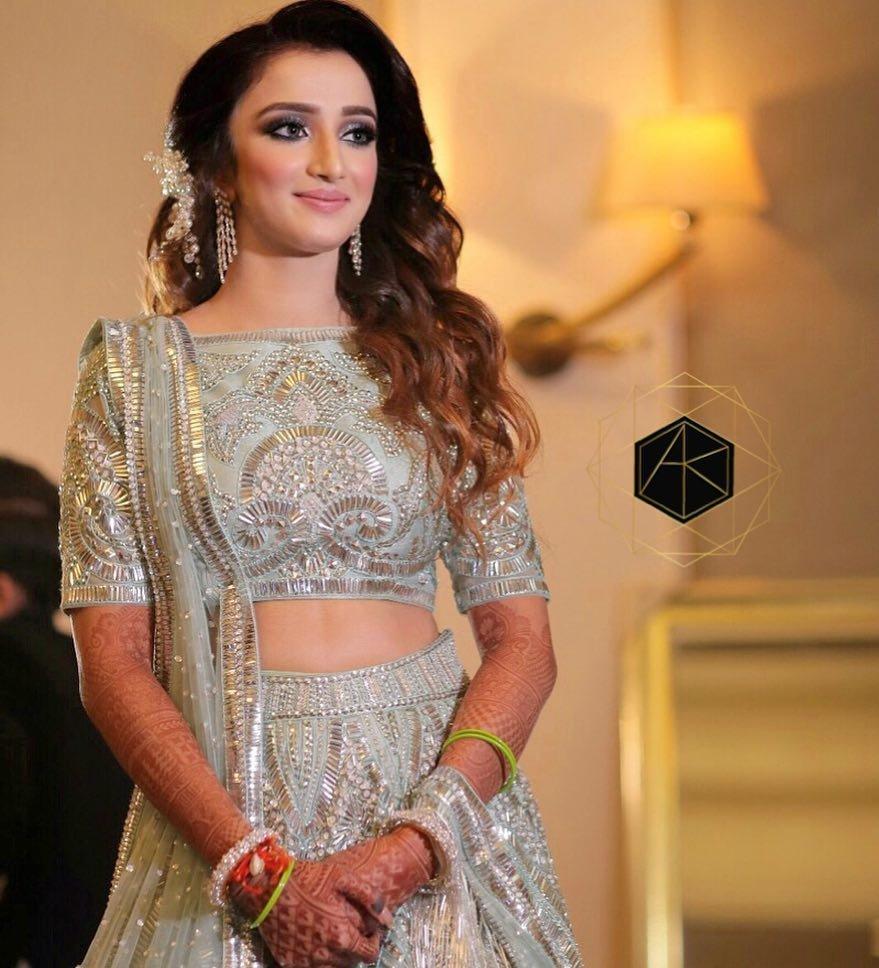 While the boat neck designs are for the brides that have a narrower frame of body, it totally depends on how your designer puts the whole look together to make you look ravishing on your big day. The embellished boat neck blouse is one of our favourites for pastel monotone outfits for brides that like the subtle but effective designs.
The Plunging Sweetheart Neckline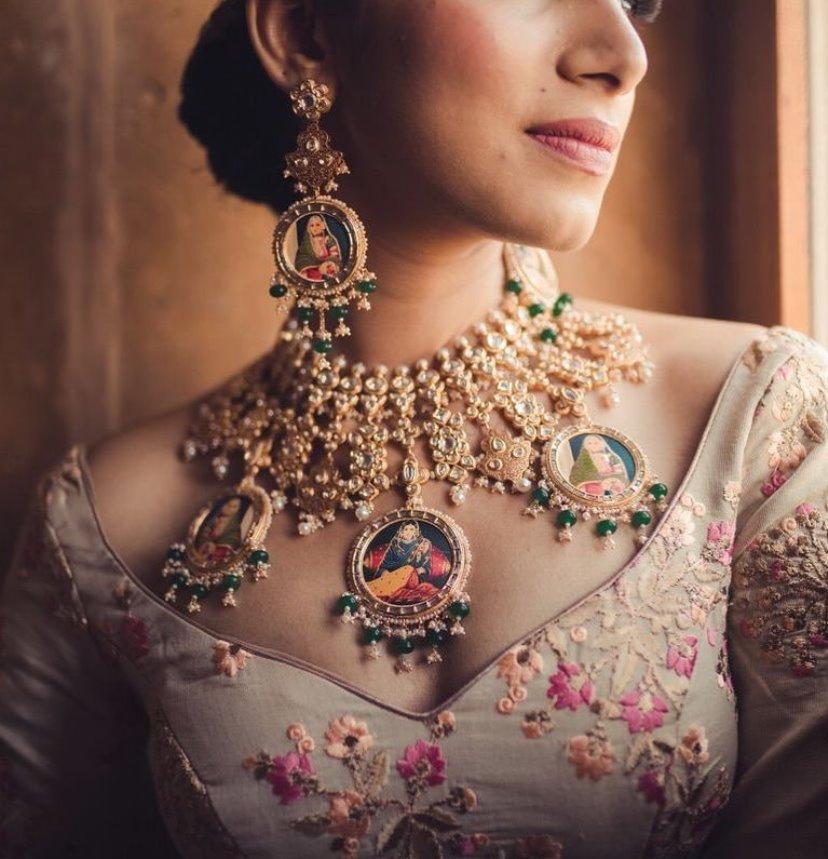 This one's for our bold brides that do not shy away from choosing something elegant and yet very eye-catching. The plunging sweetheart neckline for a floral embroidered blouse does not just look graceful but also helps accentuate the cleavage while also making collar necklaces look ravishing.
The Elegant Round Neck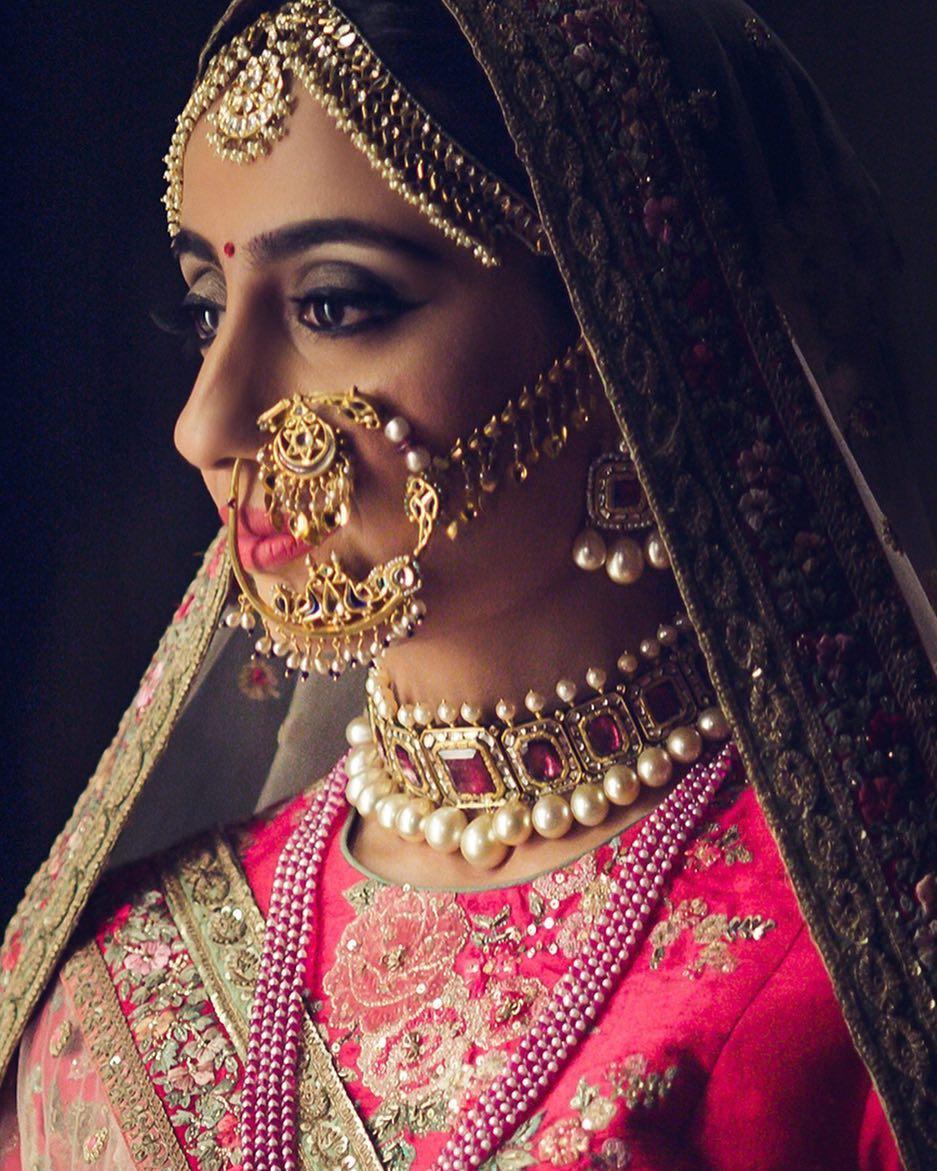 Round necks are a current fad for brides choosing choker necklaces for their wedding day. The two do not just complement each other but also gives the entire look a regal feel. Brides wearing the traditional reds and pinks must consider elegant round neckline designs as a perfect option for their big day.
The Beautiful Off-Shoulder Neckline Design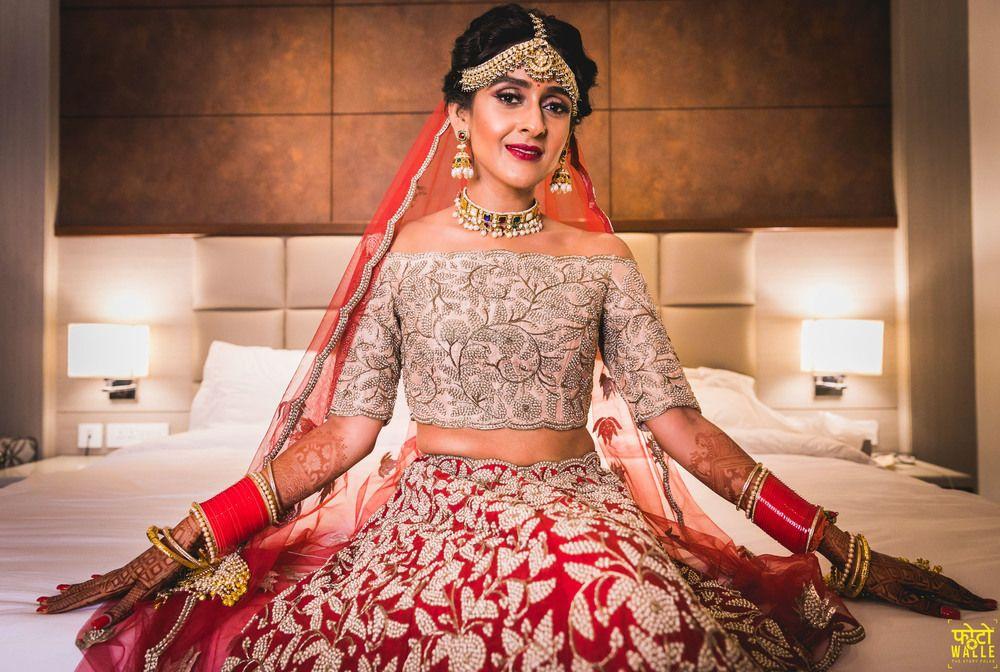 The off-shoulder neckline works best for an embellished blouse just like this masterpiece worn by a bride in peach colour with pearl detailing all over. The cutwork on the neckline does not just add more drama to the bridal blouse but also ensures that the neckline doesn't seem too simple for the bride's big day. This neckline design can be dressed up or down with the perfect neck jewellery.
The Square Neckline with Softer Edges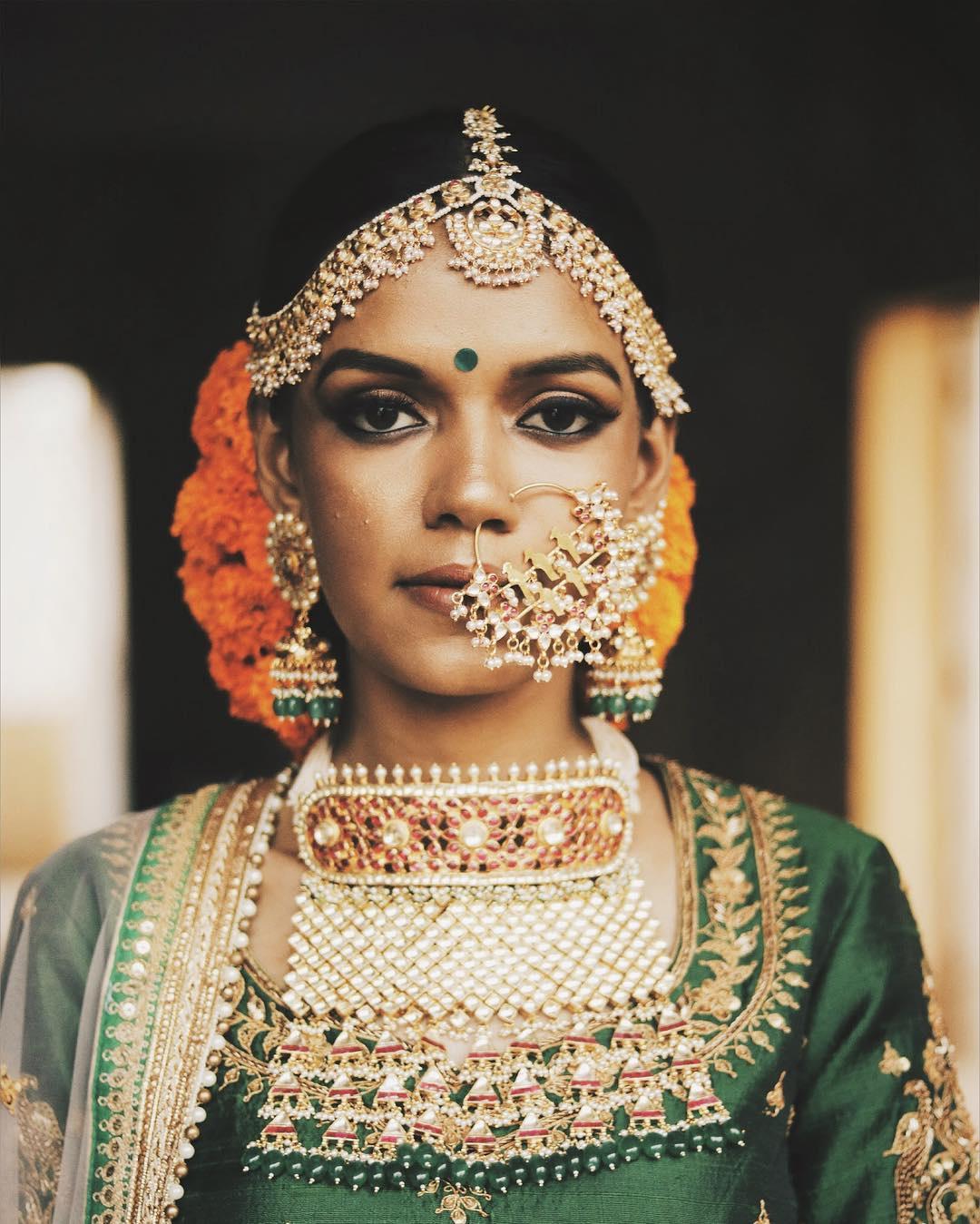 While all the neckline designs on our list are our favourite, there is something about square necks that really make an outfit stand out. The Gota Patti work on a traditional bottle green outfit is sensational in itself but the Aadh necklace teamed with it just makes them look even more royal. So brides planning to go for Aadh jewellery, take the hint!
The Embellished High-Neck Blouse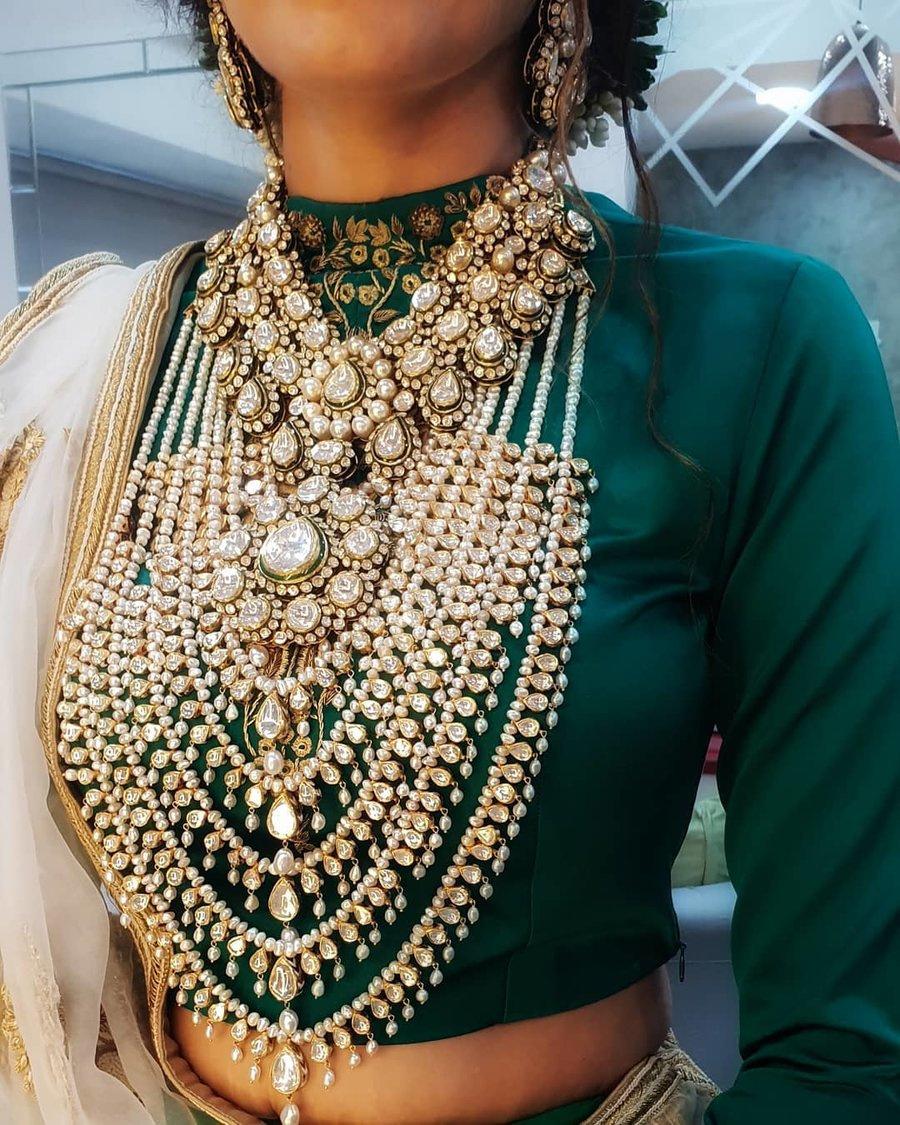 Image Courtesy: Orange The Salon
While high neck blouses look best on brides that have a long and thin neck, it really isn't a rule of thumb. However, what's important for brides that choose this neckline design is to pair it with the right kind of long necklaces. From Satlada necklaces to rani haars, you can flaunt whatever you want with your embellished high neck blouse as long as your necklace is long and doesn't come over the embellished neckline.
The Courageous Wide Neck Design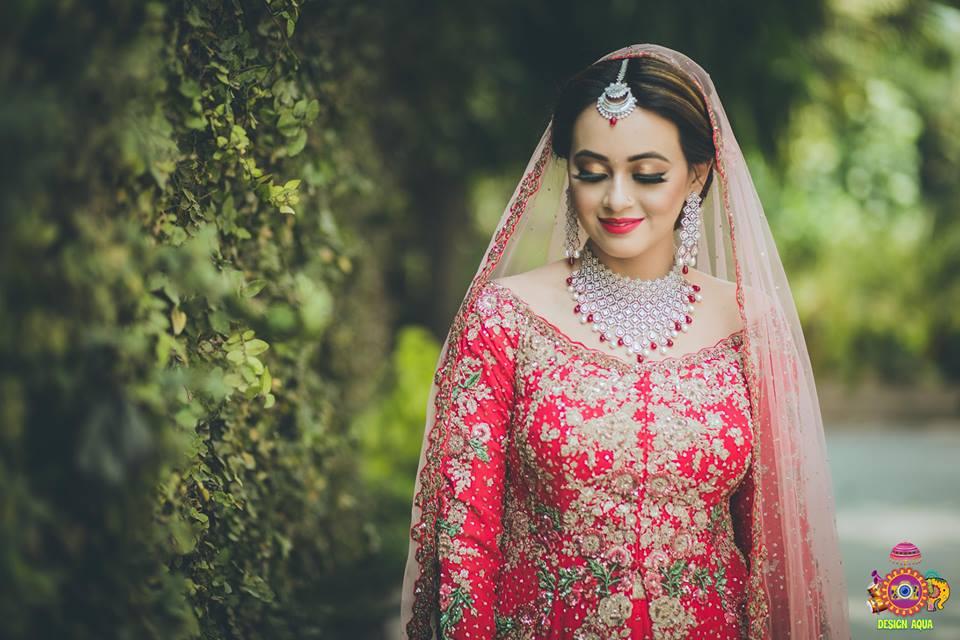 The wide boat neck design is for the brides that wish to pair a long choli bouse with their bridal lehengas. While it does look ethereal the catch is to make sure it compliments your body type and doesn't make your shoulders look too broad. Pair it with any jewellery you like and it is sure to add glamour to your outfit.
The Plunging V-Neck Blouse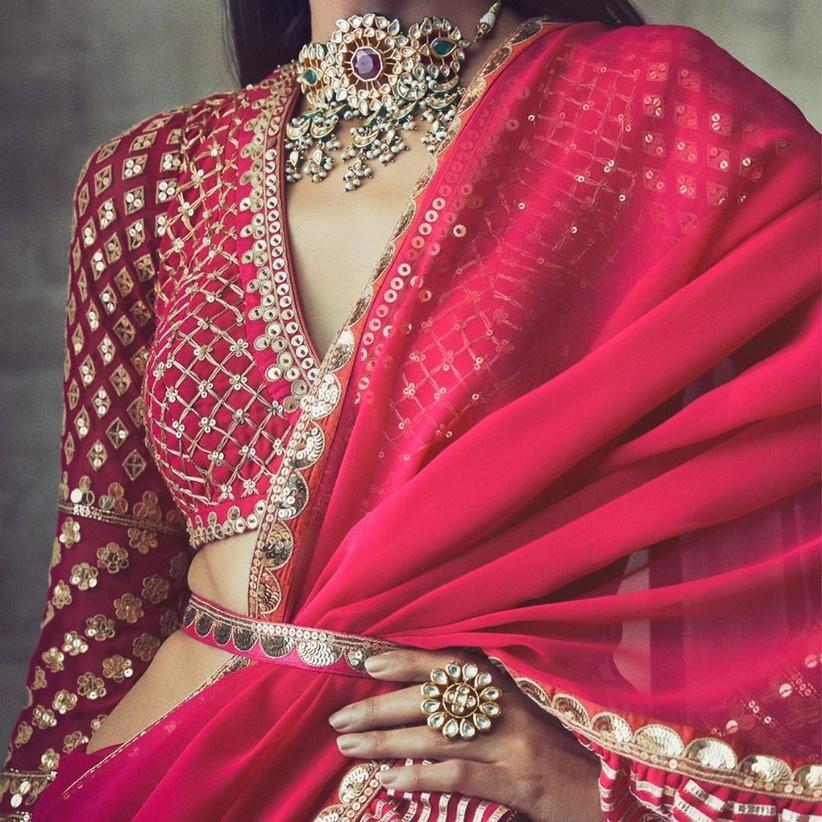 Now here's a neckline design that is not just chic but also very elegant at the same time. The plunging v-neck suits most body types and is perfect for the brides that want to something hot without it being over-the-top revealing. Any short necklace designs like choker or collar necklaces are sure to complete the look beautifully.
The Jewelled Halter Neck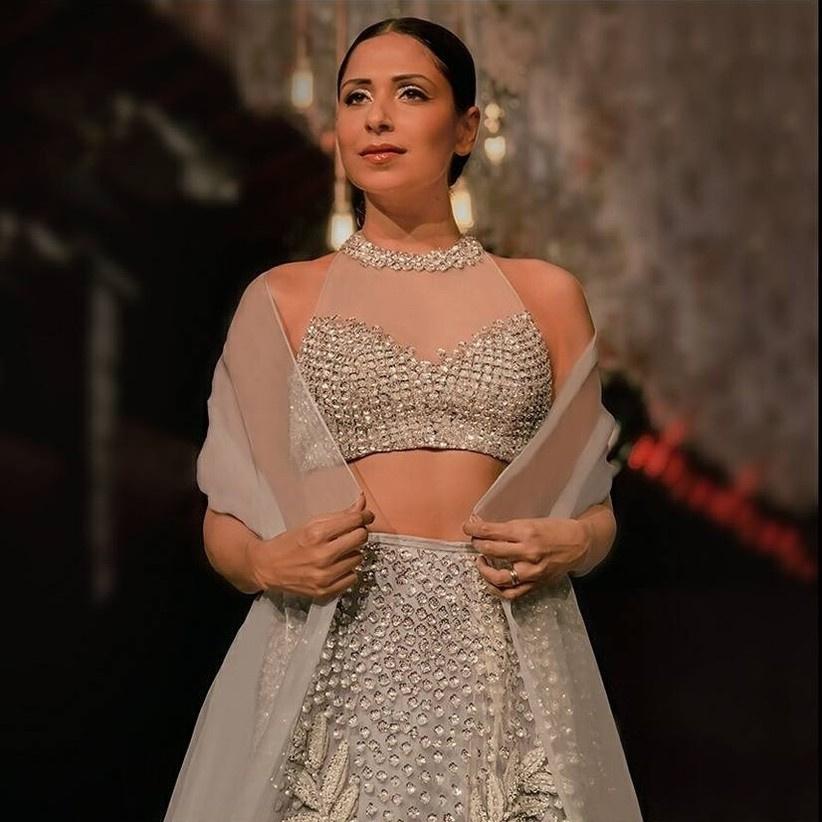 Image Courtesy: Manish Malhotra
For the brides who love sheer fabrics, the jewelled halter neck blouses with the illusion of strapless sweetheart neck design are what'll make you look distinguished on your big day. With neckline designs like these, you can ditch your necklace and just go in with statement earrings to complete the look.
With each neckline design having its own pros and cons, make a choice on the basis of the kind of outfit you want, and the jewellery you wish to pair it with. In the end, it is your big day and you wouldn't want your outfit to be any less than what you've always imagined it to be.
Which of the above neckline designs is your favourite? Pick a favourite and tell us in comments.