37 Funny Wedding Wishes for Best Friend for Their D-day
It is an extremely emotional time when your BFF gets married, but you can always make it light-hearted with funny wedding wishes for best friend. Pick your template now!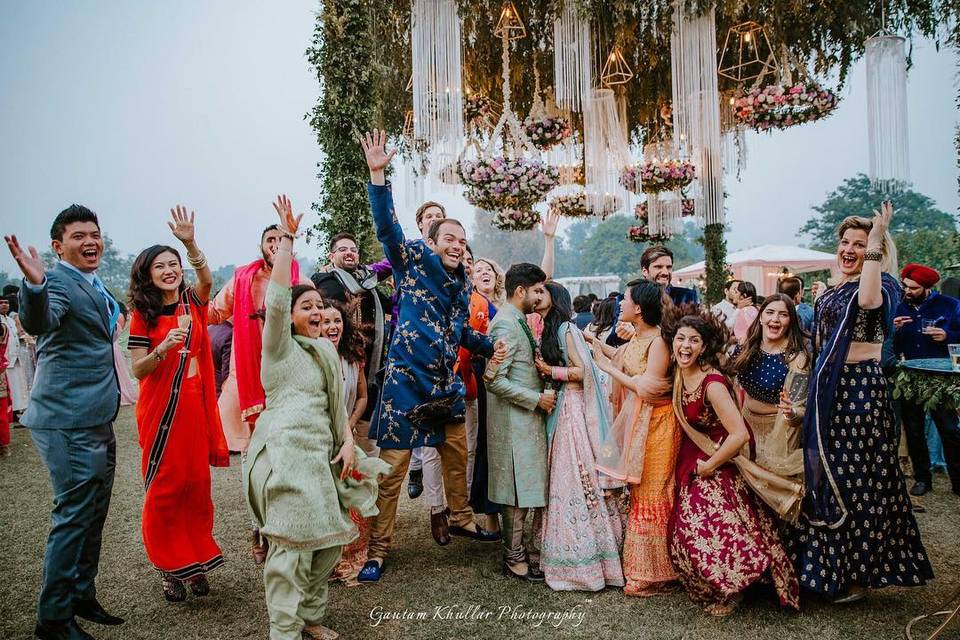 You always have a special connection with your best friend and that is the reason that they are your best friends. You have had similar interests, or may be shared special childhood moments to get you where you are right now and be each other's best friends.
It could be any of these reasons that you became how close you are today, and one thing that you surely share is the wicked sense of humour that only you two find funny. We thought why not honour that sense of humour and give you some funny wedding wishes for best friend that will surely choke them up to laugh their heart out in the middle of their wedding function. This is the best possible wedding gift you could give to your BFF.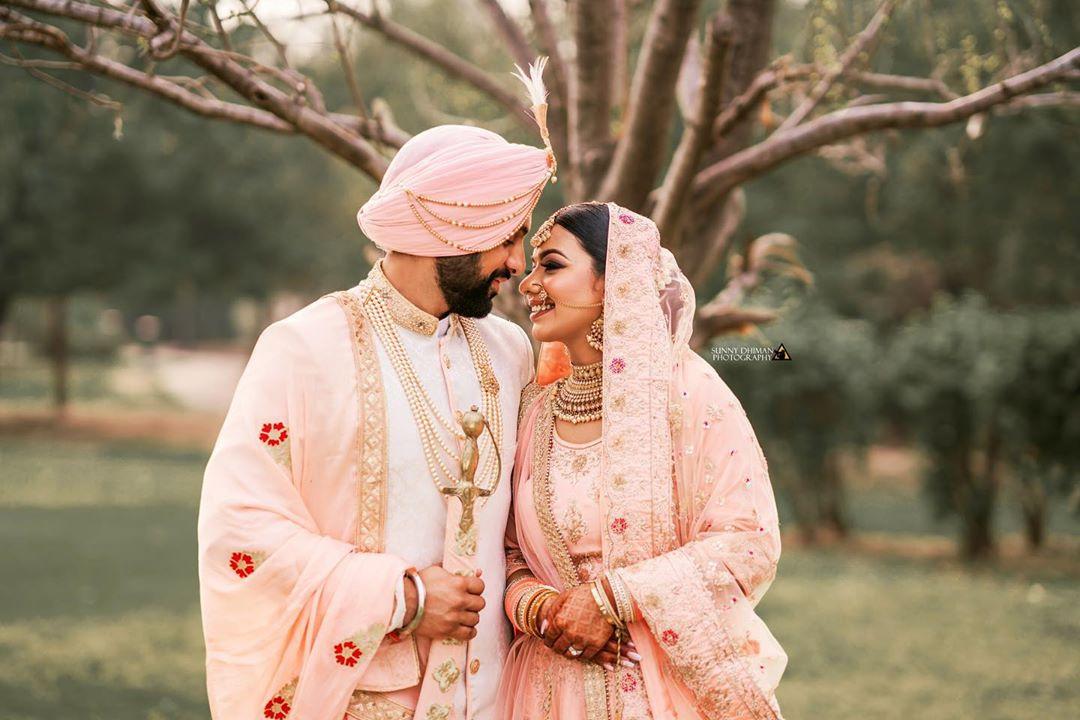 These funny wedding wishes for best friend might be one of the few things that would make them laugh at such an overly emotional moment of their life. And if you are confused about what funny wishes for best friend should you write down then make your friends read this out and choose the best one for you.
For Your Female Best Friends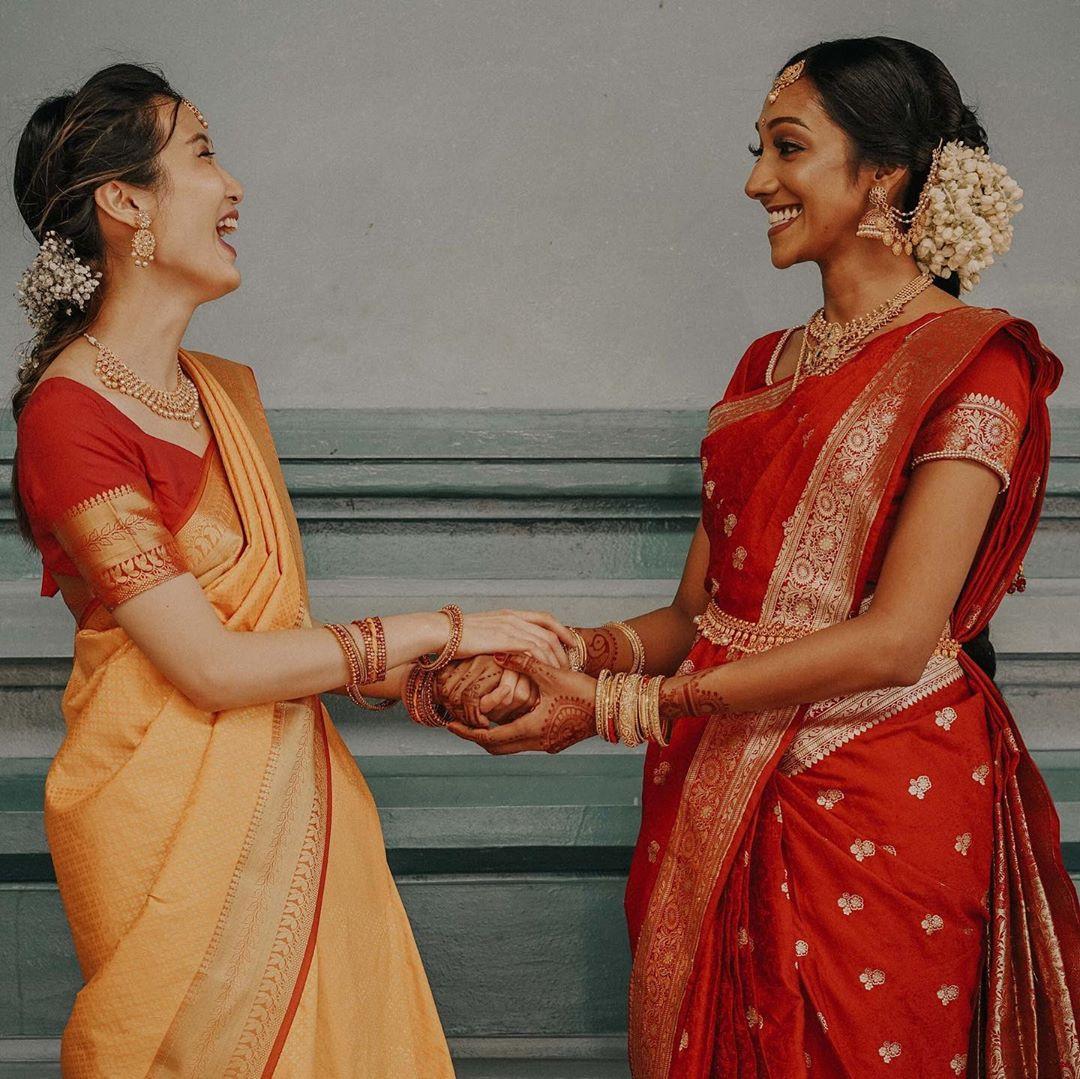 Image Courtesy: Shots by JIVN
The bond that two girlfriends share is similar to what two sisters would share. This means the teasing is also similar to how it goes on between two sisters. Thus, funny wedding wishes for best friend who is a girl definitely has to be one that you wouldn't want outsiders to ever hear.
1. The only upside to your wedding is that now you have someone else who you can irritate when you are bored. HaHa congratulations to both of us!
2. Your wedding marks the end of your love story and the start of a new everlasting headache, yay!
3. Congrats on your first adopted baby - Your husband!
4. Your life had something missing without your husband. But with them, now you are completely finished. Let's celebrate!
5. Don't worry. If not with this one, you will get it right with the next one. Cheers!
6. The actual way to keep your married life perfect is to let your husband think he is making all the decisions and do things your own way. Things will go your way and he won't know any better, congratulations!
7. Do not expect that your husband will change after marriage. You will have to guide him through the process. Happy wedding!
8. Getting married is like reading Shakespeare - you get comedy, you get romance and you get a whole lot of history and tragedy. Cheers to Shakespeare and you!
9. If you were dying to cook for someone your whole life, you could have just come to me. But anyway, wish you a happy married life ahead babe!
10. I'll tell you the secret of a happy marriage if you let me open your wedding gift with you, until then, Congratulations!
11. Deep down I always knew you were mad in love but mad enough to get married? That's a shocker! Hold tight for what's to come.
12. I'd say you rushed it, but Jij is a gem so I'll make my peace with your wedding and get dressed too. Congrats bub!
13. The day he got your Elephant-Ant joke, I knew this was real! Congratulations on finding a man as weird as you.
14. Marriage is an attempt to solve problems together - problems that never existed before you married. But since you've picked your problems, let's celebrate. Cheers!
15. Stick this card on your fridge door and thank me later for not being the one who forgets anniversaries. Congratulations bestie B!
16. Congratulations on finding a forever fun topic of discussion for our conf calls now. I love you, xx.
Personally, we're partial to points 3, 5 and 9 in this set of funny wedding wishes for best friend ideas.
For Your Male Best Friends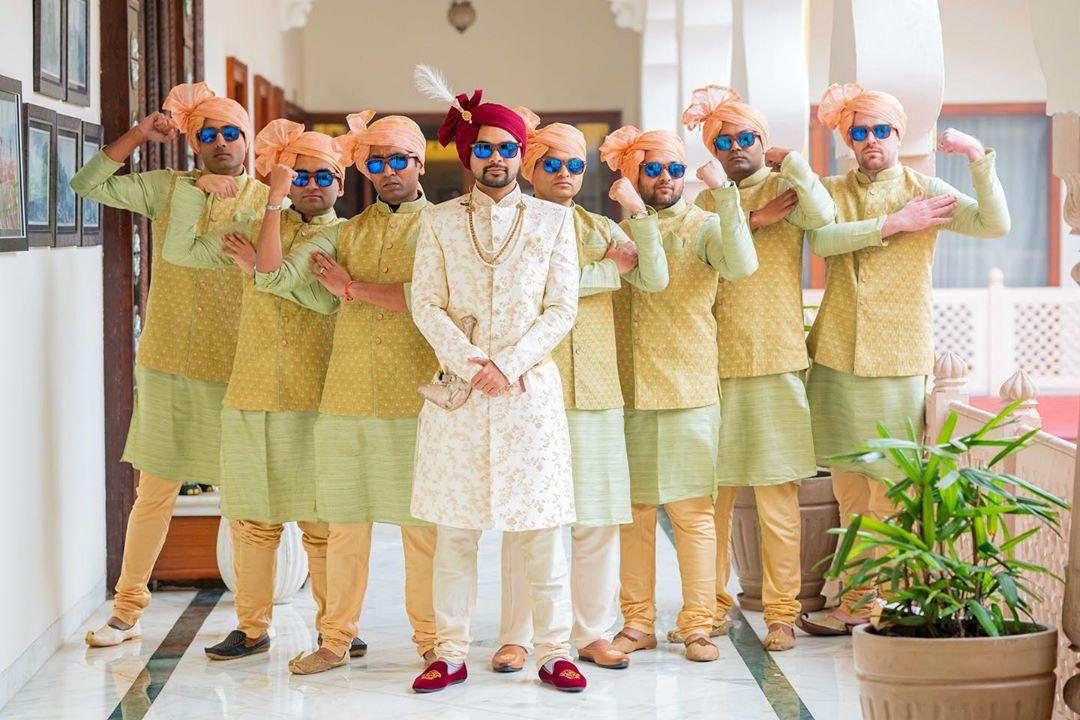 Now, if this is for a male best friend then there is nothing better. Poking fun at them is a beautiful and hilarious process and you wouldn't let go off of them on this important day. Your funny wedding wishes for best friend who is a male can easily shift from being hilarious to rather offensive at times, and we still love every bit of them.
17. Your life had always been a rollercoaster and now am glad you have someone to scream along with you. Congrats bro!
18. Marriage is the bond between a person who never remembers anniversaries and another who never forgets them - ready or not here it comes! Congrats!
19. If all you wanted was bondage, you could have looked for a less permanent one than marriage - a 5 years FD maybe? Just kidding, have a happy married life man!
20. In every argument you have, remember, one of you is going to be right, but you will have to concede no matter who that person is.
21. The only difference being married and being stupid is that when you marry, you are paying someone to conduct that stupid act.
22. On your wedding day, I would like to disclose the secret to a happy married life...well it is such a secret that no one knows it. Here's wishing you both a very happy married life.
16. Never laugh at her choices. You are her biggest one dude! Congrats for this amazing journey you're about to witness!
If You Know Both The Bride And Groom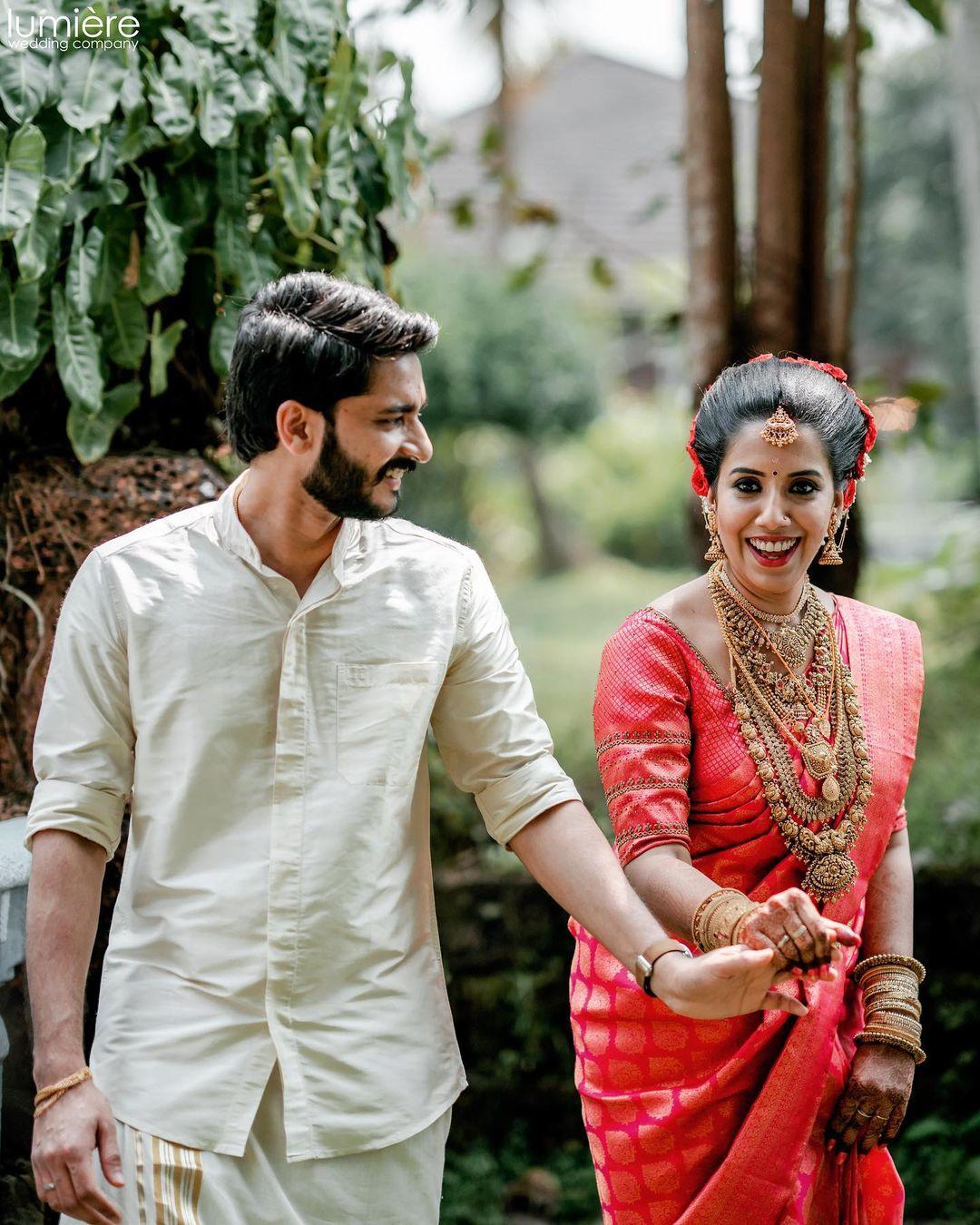 Baiting one might be fun, but baiting both the bride and groom is the bomb. Funny wedding wishes for best friend are all the more fun if both the friends are in on the joke. They can both look at each other and roll their eyes wondering why they deserve friends like you.
23. Life after marriage is like a walk in a park. The only problem is that the park is on fire.
24. Going out with your friends and colleagues will only happen in your dreams. Happy Married life
25. Congratulations. Now all the "When are you going to get married" are going to stop, and "When is the baby due" going to start.
26. I cannot wait for you two to fight as a married couple, especially if you are this entertaining before marriage already.
27. If you are happy even after marriage, then one of you is definitely hiding something.
28. Tying the knot is downloading new software into the computer. You accept all terms and conditions without knowing what they are all about.
29. Your marriage today marks the end of your happy love story and marks the beginnings of your never-ending war. May the best player win.
30. What do late-night parties, outing with friends and lazy weekends have in common? They all disappear after you get married. So cheers to this new chapter!
31. Our wedding gift to you is two life preservers. Cheers to your forever!
32. Look, I have a chauffeur and a car ready at the gate if either of you changes your mind. If not, have a wonderful wedding!
33. PFA the Pre-Nup attached to this.
Just kidding, here's to no many more fun toasts to celebrate your love, cheers!
34. A happy marriage is mostly about each partner suspecting they got the better deal. Congratulations on your deal!
35. Look at you two getting married, while I am still swiping right for a conversation starter! Cheers mate!
36. I hope you both have signed the pre-nup on who gets which side of the bed before you took the pheras. Congratulations lovers!
37. Don't worry, 90% of the marriage will go by saying "WHAT" from another room and am sure you got this! Congratulations people!
Reading these funny wedding wishes for best friend might be fun, but using them on your best friend and embarrassing them at their wedding is what friends live for. So go on wish your best friend for their marriage and let them know how happy you are for them. So, which of these would you dedicate to your BFF as their wedding gift?
Tell us in comments which are your favourite funny wedding wishes for best friend that you'd love to try.