Marriage Garden
Marriage Garden: Check prices, menu, availability, request a quote and get the best deals in an excellent choice of marriage garden for your wedding ceremony, sangeet and reception. Find budget-friendly marriage garden packages in large marriage garden, city marriage garden, AC marriage garden and many more.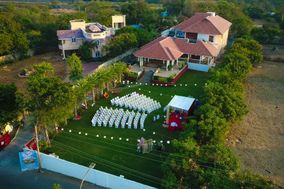 The Palace House, Chennai
· Marriage Garden, Injambakkam, Chennai
The Palace House is a venue located in the city of Chennai. Wedding ceremonies are one of the most auspicious and purest ceremonies which level up the status and confidence of both the bride and the groom and one thing which make such functions a memorable one is a location. Therefore if you are... (Garden wedding reception)
Price Per Plate
From ₹1,500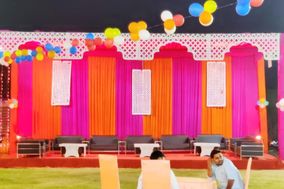 Blue Orchid Farmhouse
· Marriage Garden, Indirapuram, Ghaziabad
Blue Orchid Farmhouse is a wedding venue based out in the city of Ghaziabad. This venue claims to offer you with the best of facilities at budget-friendly rates. With every facility at your service as you wish, this amazing and beautiful property is arguably one of the best in the industry to cater... (Weddings gardens)
Price Per Plate
From ₹1,200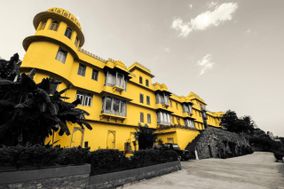 Shahpura Kumbhal Villas
Marriage Garden, Kumbhalgarh, Rajsamand
Shahpura Kumbhal Villas is an incredible venue located in the city of Kumbhalgarh. They provide a great abundance of modern facilities and excellent services to be transformed into an exemplary wedding destination. Planning a perfect wedding also includes choosing the right venue as per the... (Reception gardens)
Price Per Plate
From ₹1,000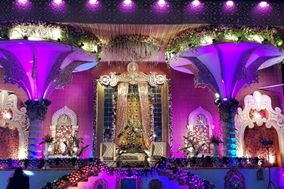 Red K Velvet by Kawatra, Alipur
Marriage Garden, GT Karnal Road - Alipur, North Delhi
Red K Velvet is a wedding venue located in Delhi. It is a beautiful green outdoor venue which could be your ideal place to host your wedding and all its related cultural events. Their marriage lawn is set with this soothing scenic beauty that you would love to tie your knots under the open sky... (Garden wedding reception)
Price Per Plate
From ₹1,600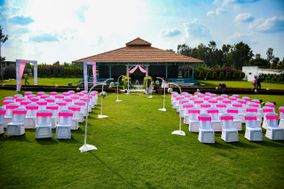 Fiestaa Resort n Events Venue
· Resorts & Destination Weddings, Yelahanka - Kempegowda International Airport, Bangalore
Based in the city of Bangalore, Fiestaa Resorts n Events Venue is an elegant combination of a business hotel, resort, and one of the perfect event venues in the city. Situated between eucalyptus trees, away from the hustle and bustle of the city, Fiestaa Resorts n Events Venue offers an oasis of... (Weddings garden)
Price Per Plate
From ₹800
Marriage Gardens - How to Find Wedding Gardens
India is dotted with popular as well as off-beat locations where one would want to celebrate their wedding. A marriage garden is a type of wedding venue that offers both - indoor event spaces as well as open air space for hosting your wedding along with the pre and post-wedding ceremonies. The well-manicured lawns and gardens make for a mesmerising spot for you to plan all the fun celebrations or even plan a beautiful day wedding. In fact, if you want the feels of a destination wedding while celebrating your wedding in the city, you can opt for a marriage garden without a second thought.
There are more than 1000 marriage gardens listed on the WeddingWire India app and the website as well. You will be spoilt for choice when you start scrolling through the top marriage gardens in your city to make your pick. Picking the wedding venue right is of utmost significance because this marriage garden will be the place where all your wedding dreams will come true. It is safe to say that even before you pick the wedding planner or a wedding decorator in your city who will weave your wedding plans into reality, you will need the perfect place where you can execute these amazing plans.
There are numerous Filters available on the WeddingWire India app and website that will guide you through the process of finding the perfect marriage garden for your wedding. With their prices, availability, location, capacity, facilities and all other details listed in one place - finding the best marriage garden where your wedding fantasies will come true becomes so much easier.
How to find the best marriage garden within budget for your wedding celebrations?
The first filter that brings you one step closer to finding the best marriage garden for hosting your wedding festivities is the Region filter. You can sort the 1000+ marriage gardens and filter out the ones that you prefer based on their location. You can pick a

marriage garden in Delhi NCR

or any part within Delhi NCR like

marriage gardens in Dwarka

, Gurgaon, North Delhi, East Delhi and so on too. Similarly, you can pick a

marriage garden in Maharashtra

or check out the marriage gardens in Karnataka,

marriage gardens in Kota

and so on. Each of these states has a multitude of location options within the main city/state. In reality, the Region filter is the answer to your search for "marriage garden near me."

In fact, once you have picked one or more relevant locations as per your convenience and choice, you can move on to the next filter - Price Per Plate. The price per plate of the veg menu is a filter that displays all the basic opening prices per head as charged by the marriage gardens. You need to consider your

wedding budget

and pick a price that suits you best. From INR 150 to INR 10,000 - there are various price filters like Under 500, 1200-1499, INR 3000 and more and so on. The wide range of prices that are available on the WeddingWire India website and app will surely help you find a marriage garden within your budget. So if you are looking up "marriage gardens near me in budget"- this filter is your go-to. It helps you avoid any spillover. However, keep in mind that apart from this price - each marriage garden has a rental charge and there will be a GST on marriage garden charges too.

Then comes the Capacity filter. Keeping the number of people on your guest list in mind, you can pick the capacity that is ideal for you. The marriage garden that you choose should be capable of accommodating your guests comfortably. While some marriage gardens have a maximum capacity, some even have a minimum guest capacity. If you are planning a

small wedding

you can pick the capacity filters of 0-99 or 100-199. However, for a big fat Indian wedding, you need a bigger marriage garden. So you can use the filter 700-799 or 800 and more in that case.

There is also a filter called Type. This filter allows you to shortlist the marriage garden options according to the type of event space they offer. While most marriage gardens will have a decently sized lawn or a garden area that serves as an outdoor or open-air venue, there are various marriage gardens designed with plush banquet halls, mandapams, community halls, fort or palace-like settings and so on. You can finally sort the available options based on the type of event space that you are looking for in the venue.
Things to consider before booking a marriage garden:
Type of Wedding:

First and foremost you will have to confirm the type of wedding that you are looking for - indoor or outdoor, destination or near your residence, day wedding or night and so on. Depending on the type of wedding you will be able to choose the type of marriage garden you want.
Location:

The location of the marriage garden is of utmost importance. Whether you want a location within the city or in the outskirts of the city, whether you want to host a wedding in your hometown or book a marriage garden in another destination. There are factors like distance from the airport, how far is the nearest bus stop or railway station and so on along with the distance of the marriage garden from the city centre that needs to be considered before booking a marriage garden.
Capacity:

You need to discuss the names on your

guest list

thoroughly and then book a marriage garden that has the capacity to host your guests comfortably without overcrowding or adding on to the floating crowd within the venue space. Find a venue that has a minimum capacity to entertain your guest list with ease.
Budget:

There is no doubt that the wedding budget plays the role of the primary deciding factor when it comes to picking a marriage hall. There are tons of marriage halls in India that will either be too much or too little when it comes to your wedding budget. Always consider your wedding budget before choosing a marriage garden.
Services:

Each marriage garden has a different set of services that they offer their clients with. While some offer in-house

wedding catering

in the marriage gardens, others have in-house decor or an impressive parking lot. You can check the services as per your requirements before you pick a marriage garden to host your wedding.
Payment Procedure:

The payment procedure affects various policies of the marriage garden in particular. The amount that needs to be deposited as advance, if any security money needs to be deposited, what is the cancellation policy and so on depend on the payment procedure. Some marriage gardens ask for the entire amount at once while some allow payments in parts until the day of the wedding. You can pick the one that does not affect your pockets drastically.