All the Day Wedding Inspirations You Need for Your D-day
Planning a day wedding? Here are some day wedding inspirations & trends to help you plan your dream wedding flawlessly.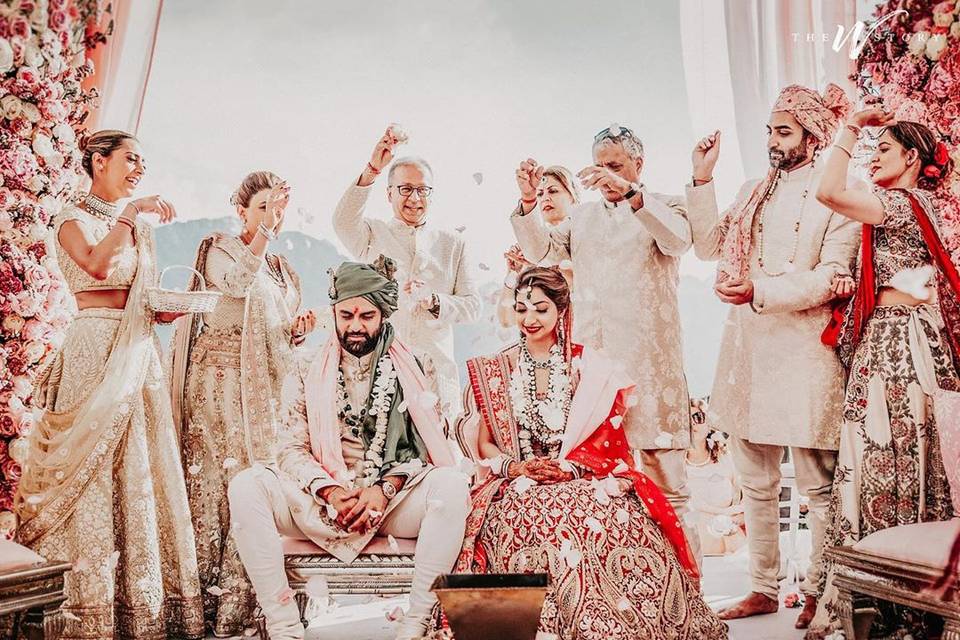 Day weddings have their own special place in your wedding planning. While traditionally the ideal lagan period was after sunset, the millennial weddings have gone out of the way to be celebrated during the day. Day weddings have gone beyond some cultures like the South Indian weddings that happen early in the morning and alfresco weddings are nothing short of a fairytale.
There is however more than one reason to host a day wedding. Keeping aside the aesthetics, the year 2020 has seen a lot of wedding postponements owing to the pandemic. The uncertainty that has wrapped the world during the lockdown has changed the plans of many couples and they have postponed their big day to the latter half of the year or next year altogether.
While so many weddings get postponed, couples have to keep in mind that there will be a scarcity of dates and other venue and vendor availabilities in the latter half of 2020 and next year. This contributes largely to the rising demand for day weddings. With the change in demand, there is always a change in the trends.
Welcoming the idea of day weddings with open arms might not be a cakewalk always. Families need to work their plans around this new normal and to make it all the more fun and beautiful, here are some day wedding inspirations that are sure to make you want one! Don't forget to bookmark your favourites.
Bridal Entry For Day Weddings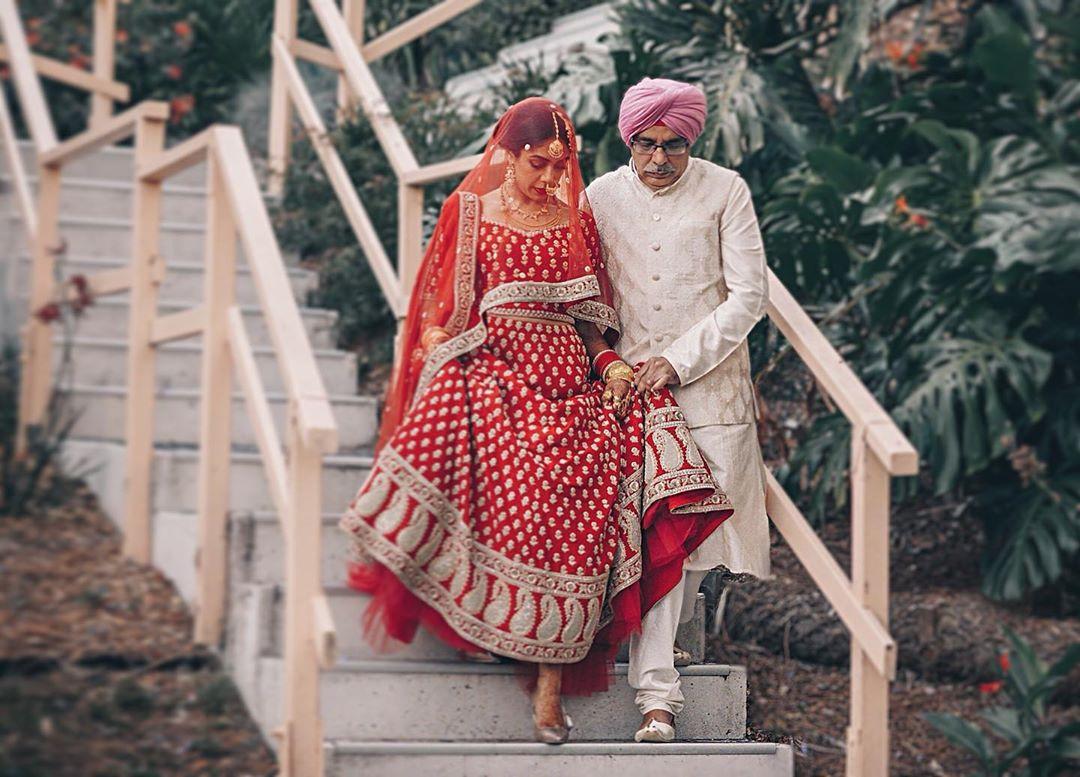 Image Courtesy: Shades Photography India
Every time the song Din Shagna Da played, we are sure at least half of the brides-to-be would have imagined themselves walking down the aisle. Bridal entry is one of the most fascinating parts of the wedding. With all the heads turned to look at the woman of the hour walk down the aisle looking as breathtaking as ever is a moment that every bride would want to freeze. Day weddings are a hoot because you can experiment with your bridal entries. Even if it is the traditional walk under the Phoolon ki Chadar, there is so much you can add. Because the bright daylight is always on your side, even the most subtle entries without a party walking along the bride will also look mesmerising!
Here are some more bridal entry ideas for day wedding inspirations.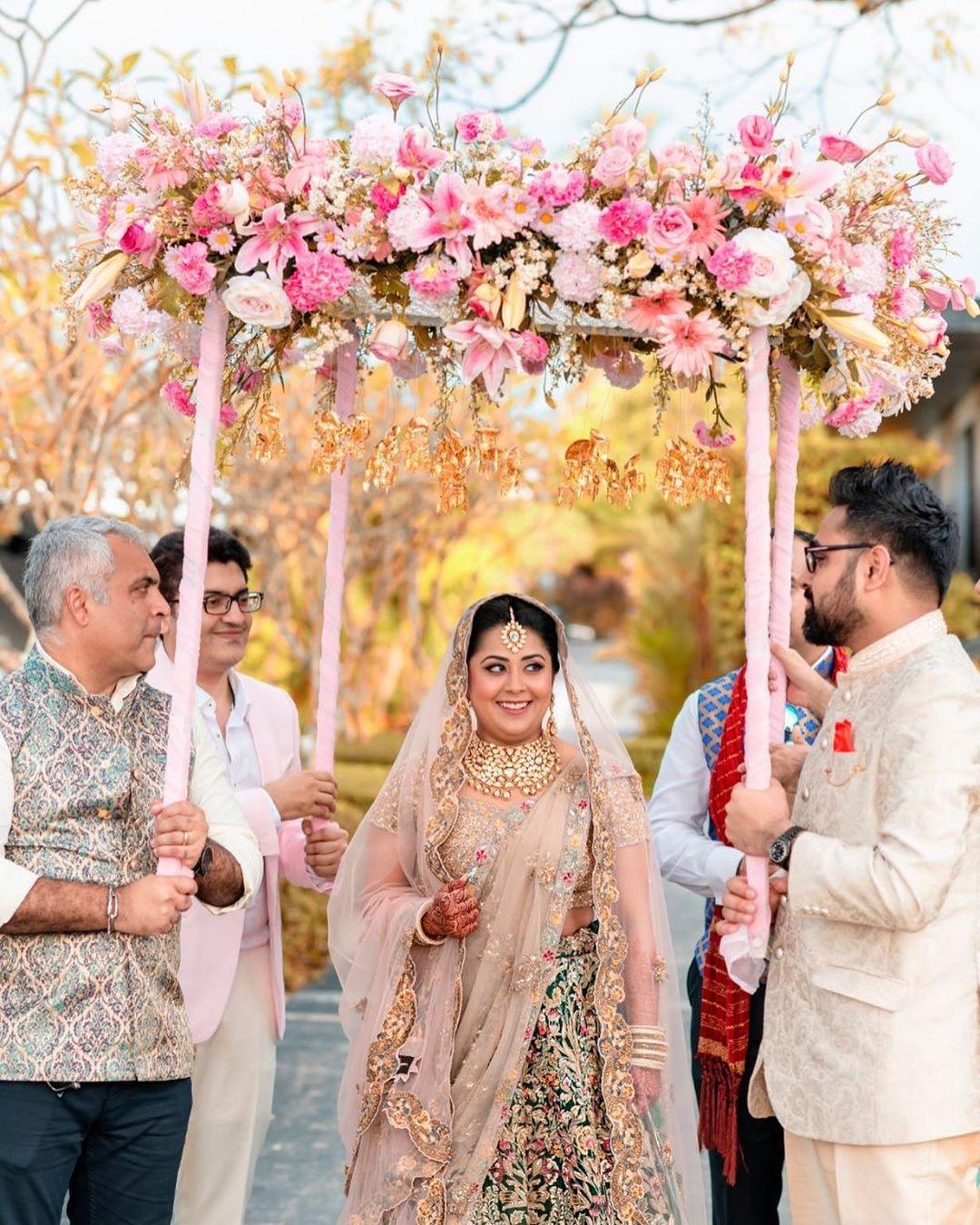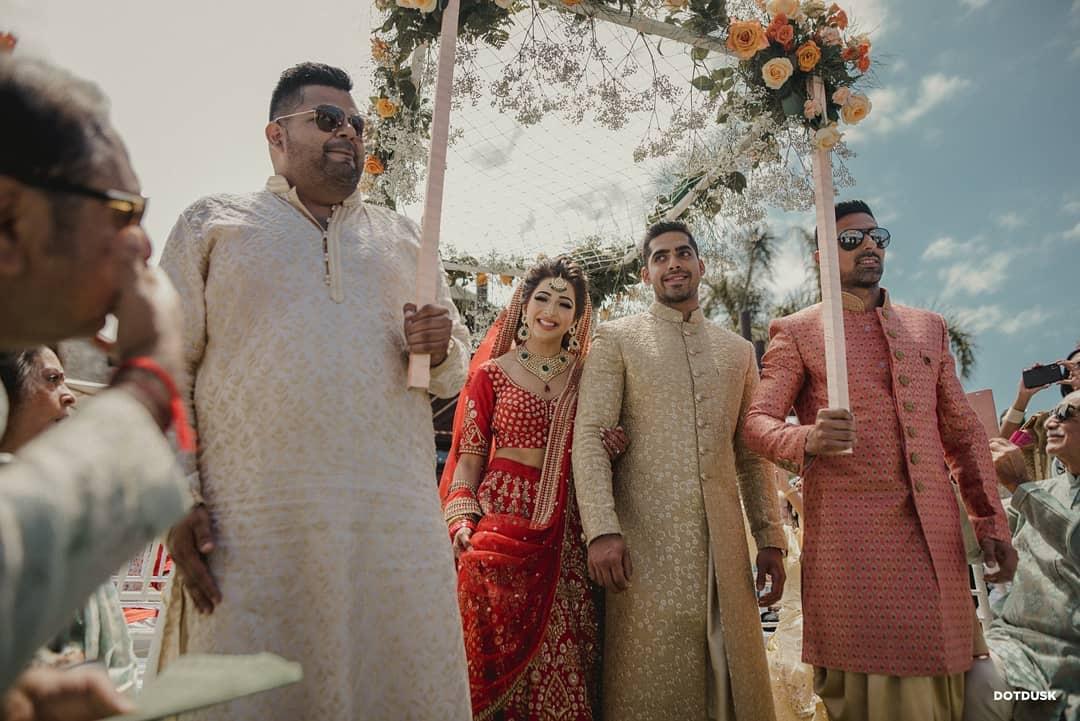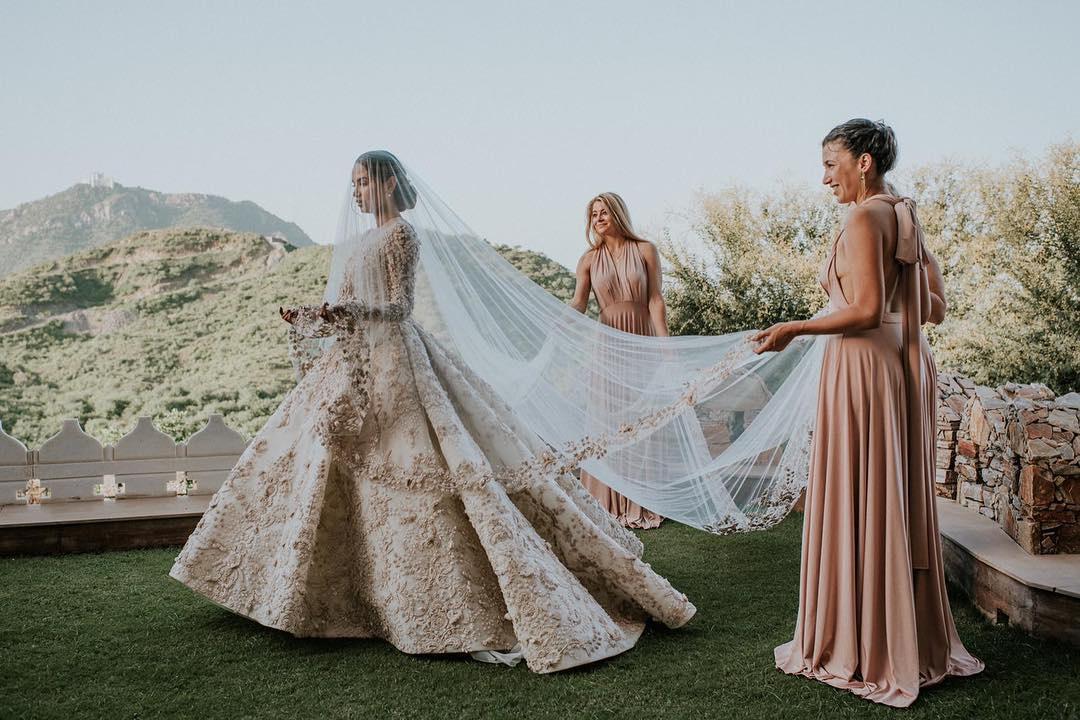 Image Courtesy: Fih Fotographie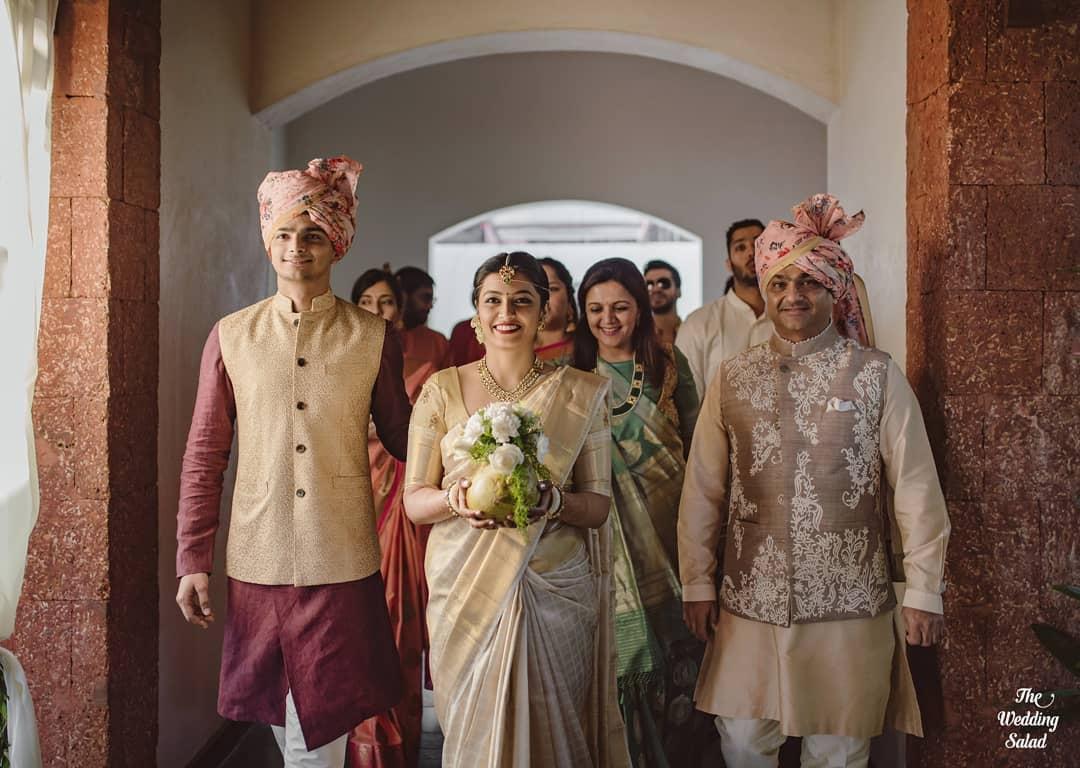 Groom Entry For Day Weddings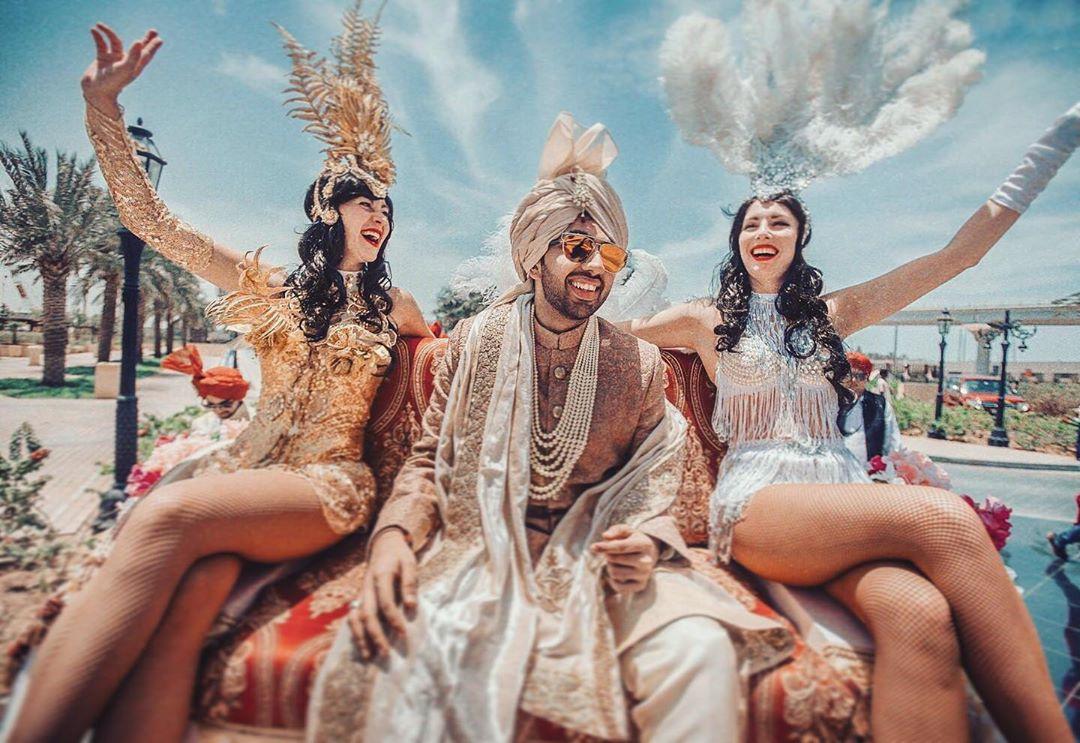 Image Courtesy: Shades Photography India
From entering on the good old ghodi to a dashing entry on a Batmobile, grooms have been impeccable when it comes to their hero waali entry! Coming to the wedding venue with the entire baraat in full fervour and the daylight making it all the more photogenic is one of the advantages of hosting a day wedding. Who needs fireworks when you have the sun shining for you!
We have handpicked some of the classic groom entry ideas for your day wedding inspiration!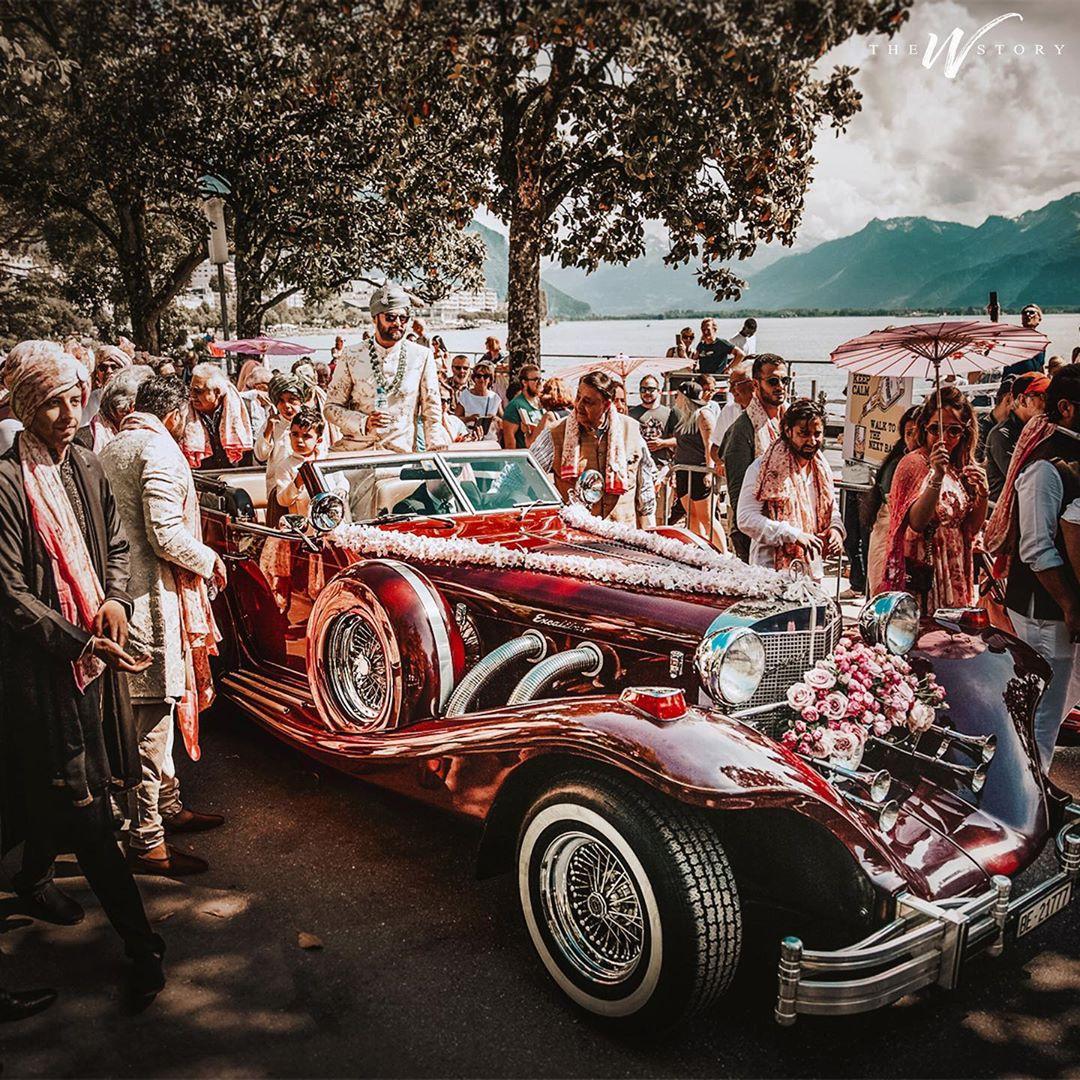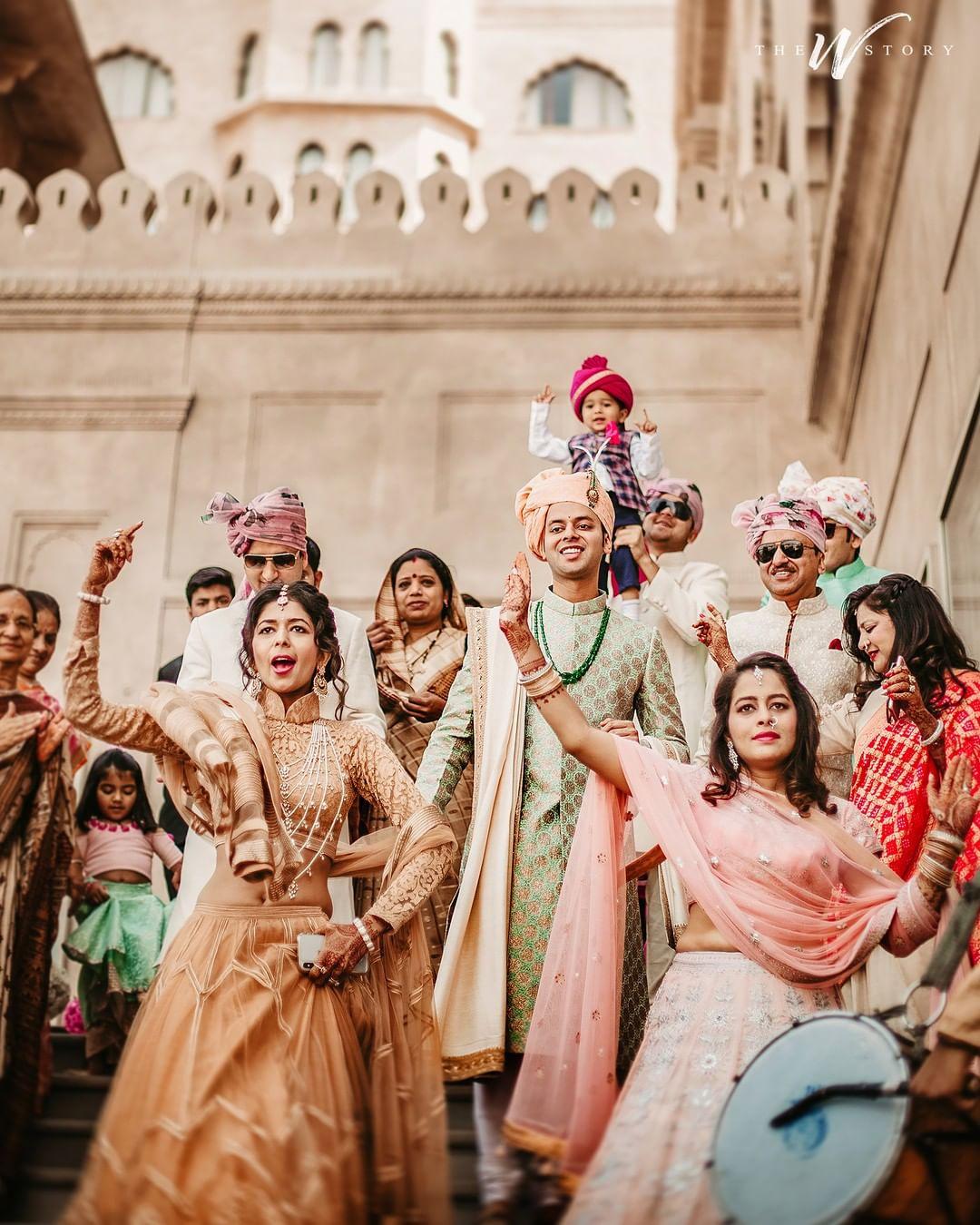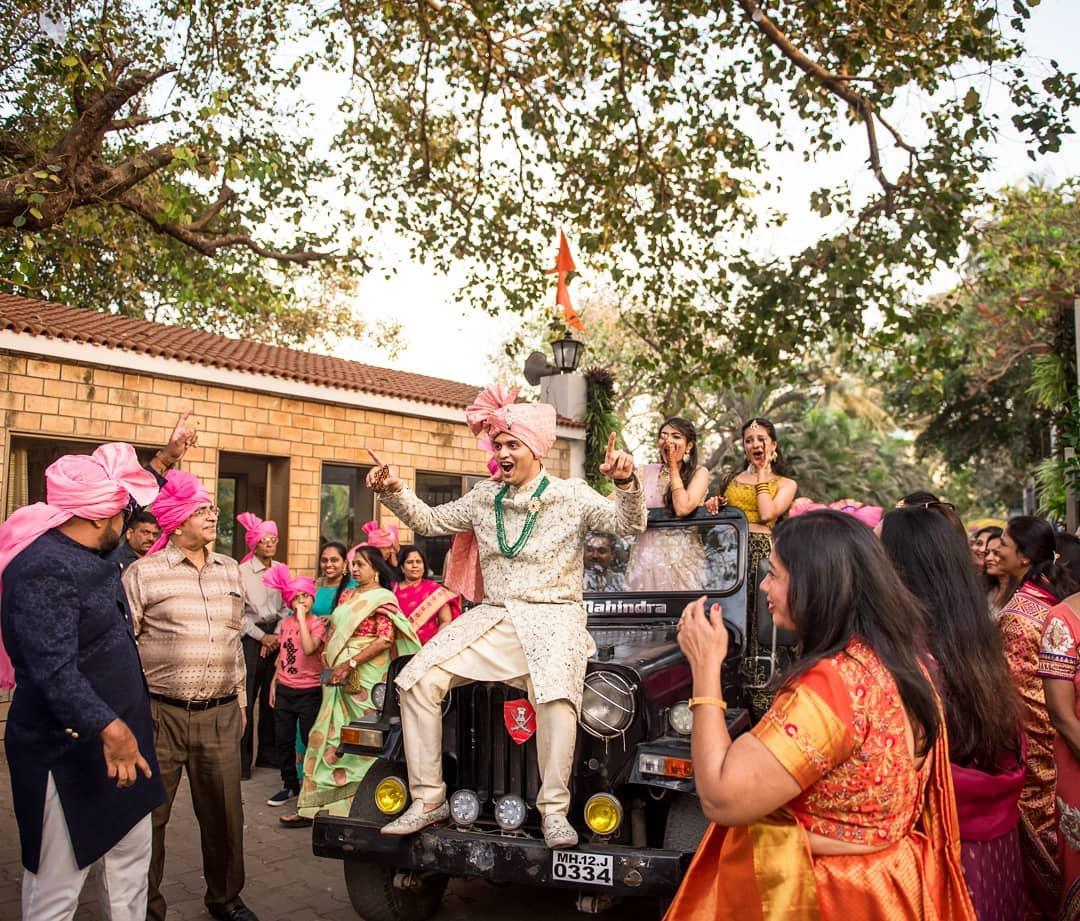 Couple Entry For Day Weddings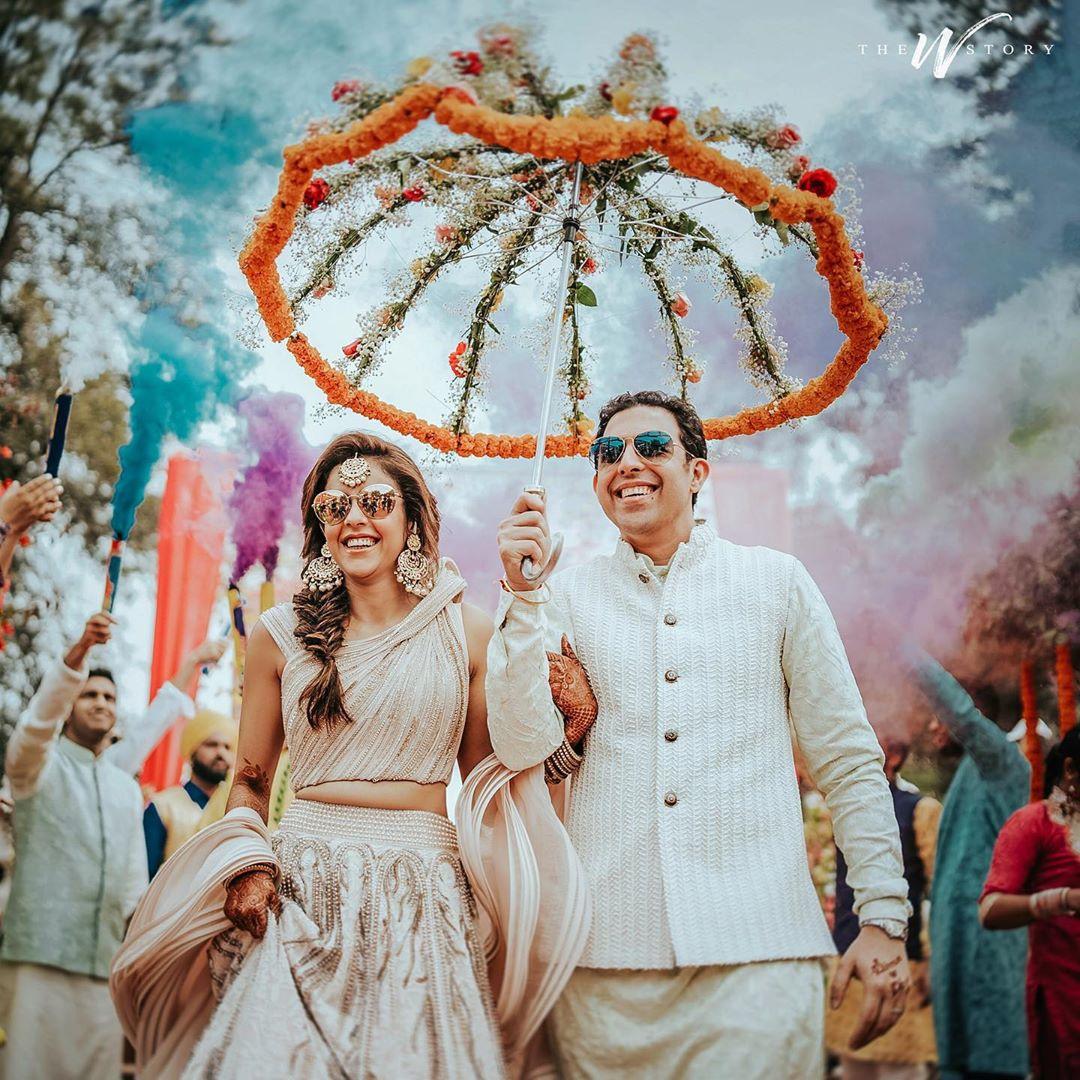 Couple entries at weddings are the "aww" moment for the newlyweds! Be it the pre-wedding ceremonies, the wedding itself or the reception. The celebrity feels is so real! While couple entries with fireworks on both sides is a trend, couple entries with smoke bombs is a level up for sure! Get the dhols ready to roll the most hep tunes for your entry at your day wedding.
Here are some of our favourite couple entry ideas for day weddings for inspiration!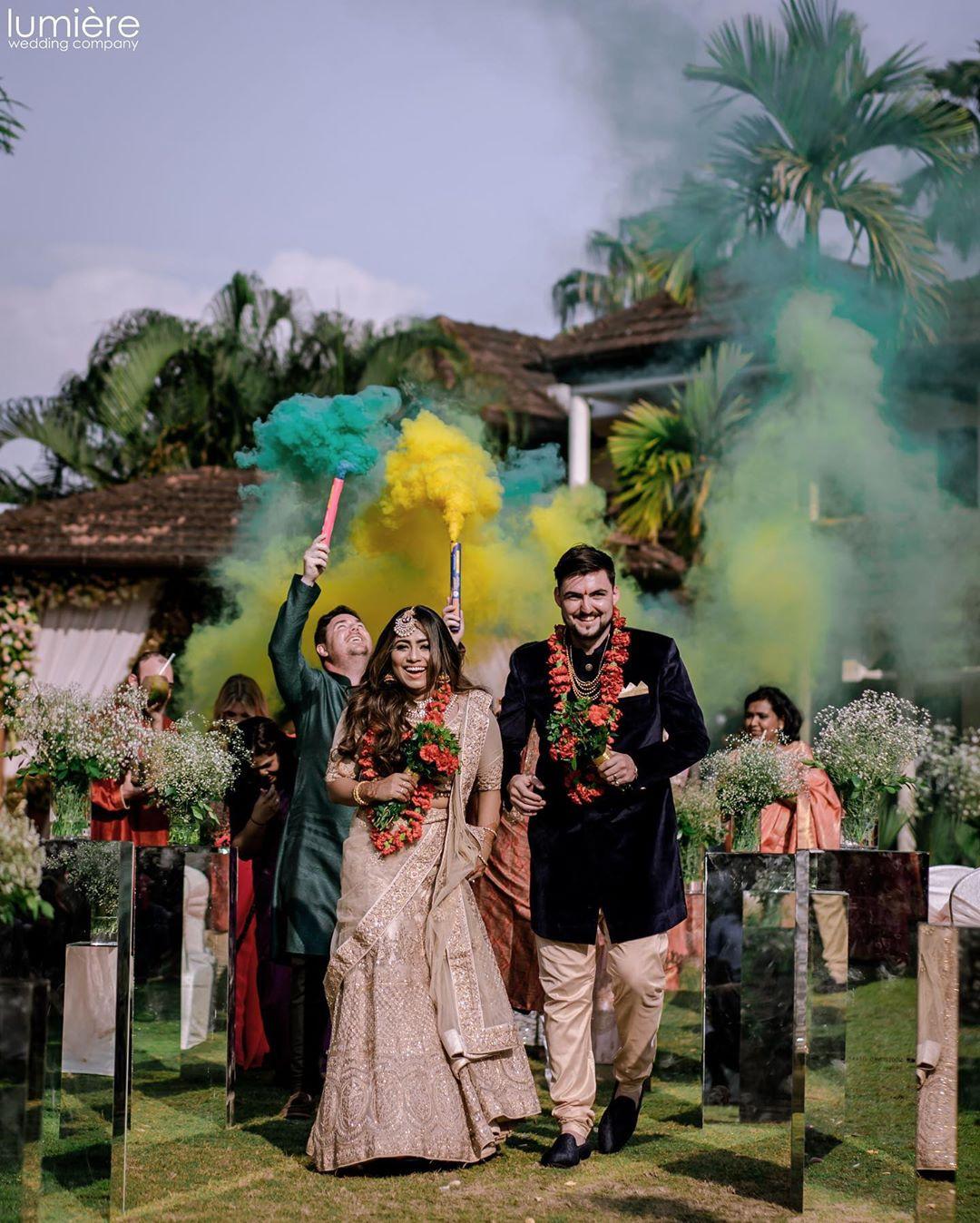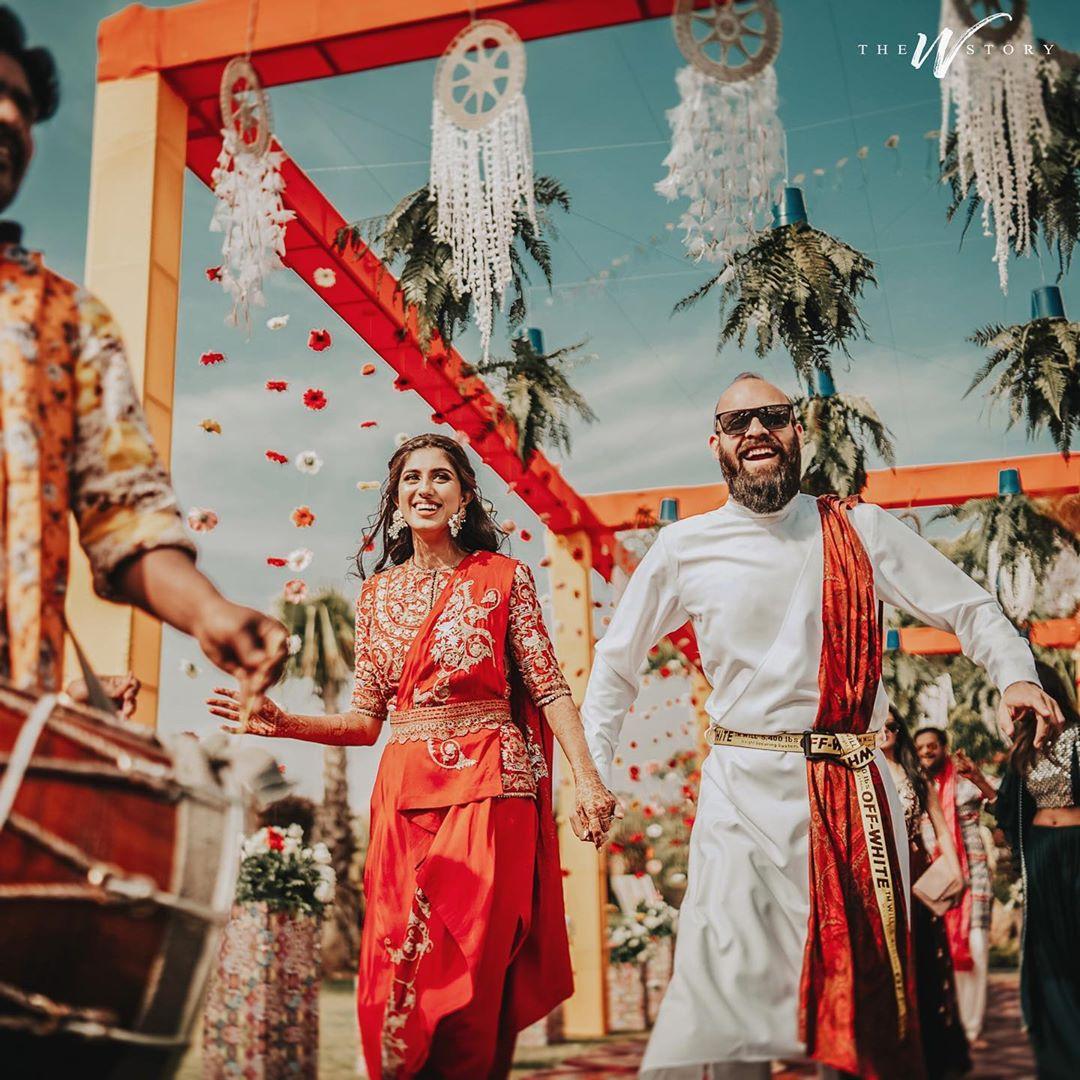 Day Wedding Decor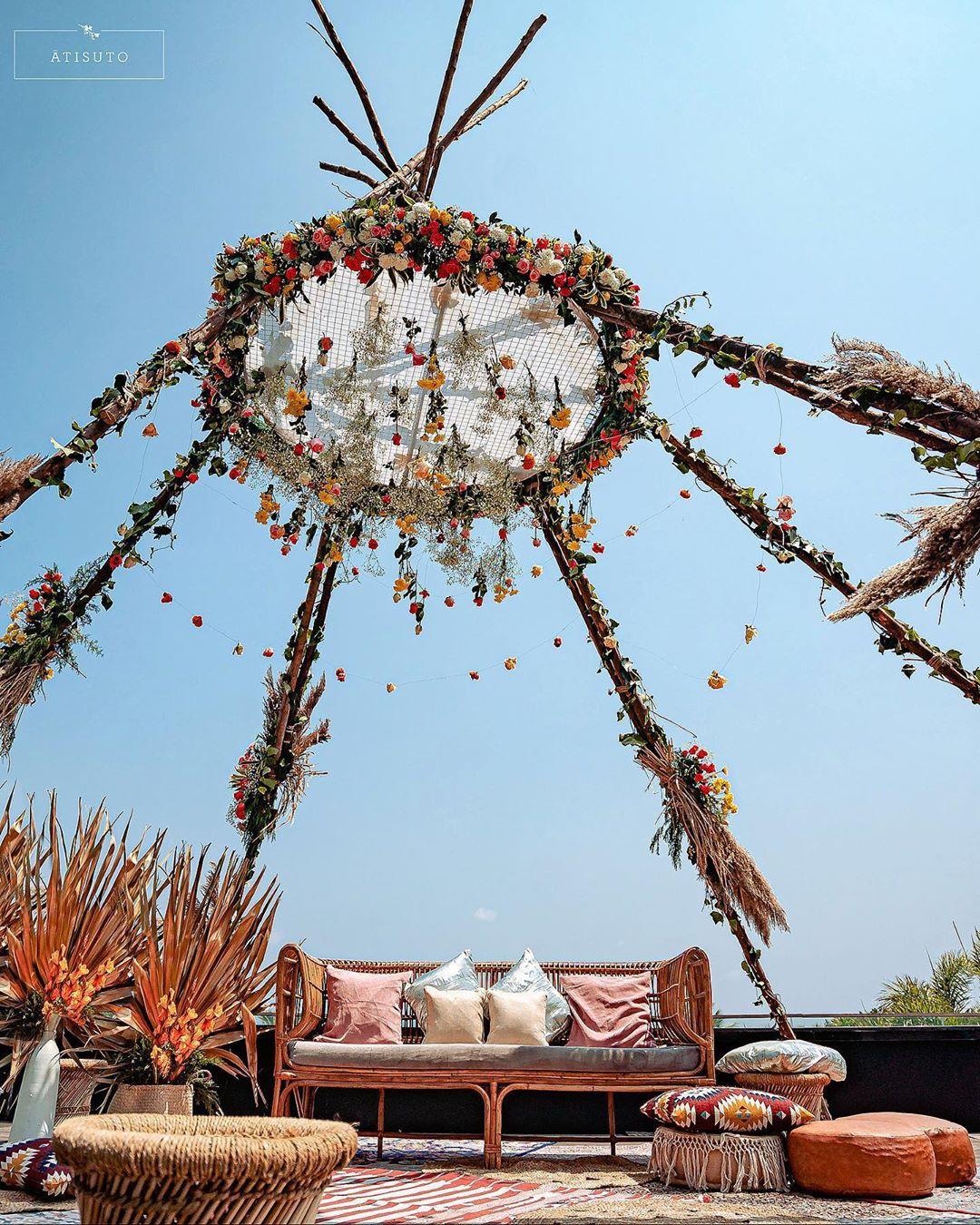 While weddings that happen in the evenings are more about dark colours and heavy drapes paired with a lot of lights to make it regal, day weddings can be both - regal as well as minimal. The daylight adds that extra beauty to your venue's decorations and in fact allows you to take a look at the details. While the lights at night might make you miss a dirty footstep on your carpet, the day weddings are your space to work on the minute details. Day weddings allow you to try your hand at origami or paper decorations, umbrella decorations, DIY bangle decors and even rustic theme decors. Your centrepieces can shift from red roses to pink ones or lilies too. You must also give a thought to foliage decor for day weddings!
Since day weddings mostly focus on the minimal decor in brighter colours of the pastel shade card, here are some decor ideas for day wedding inspiration!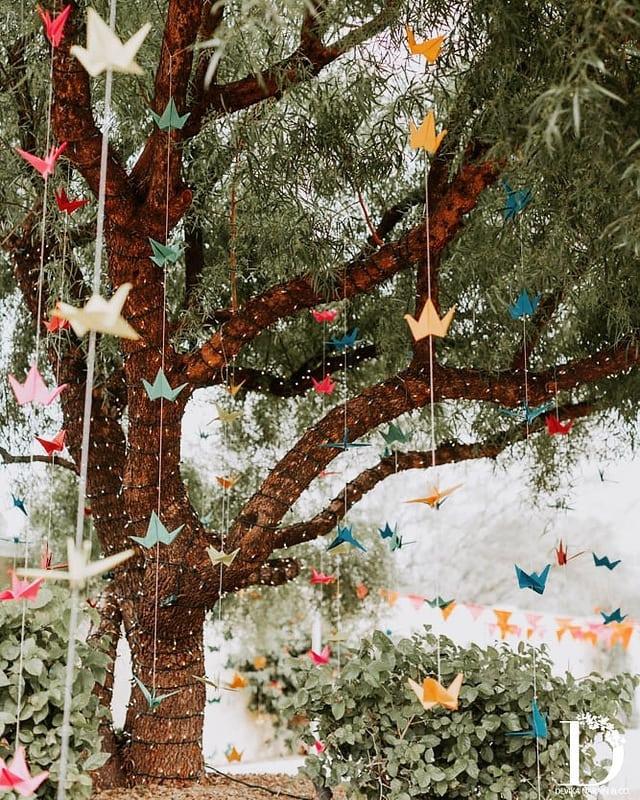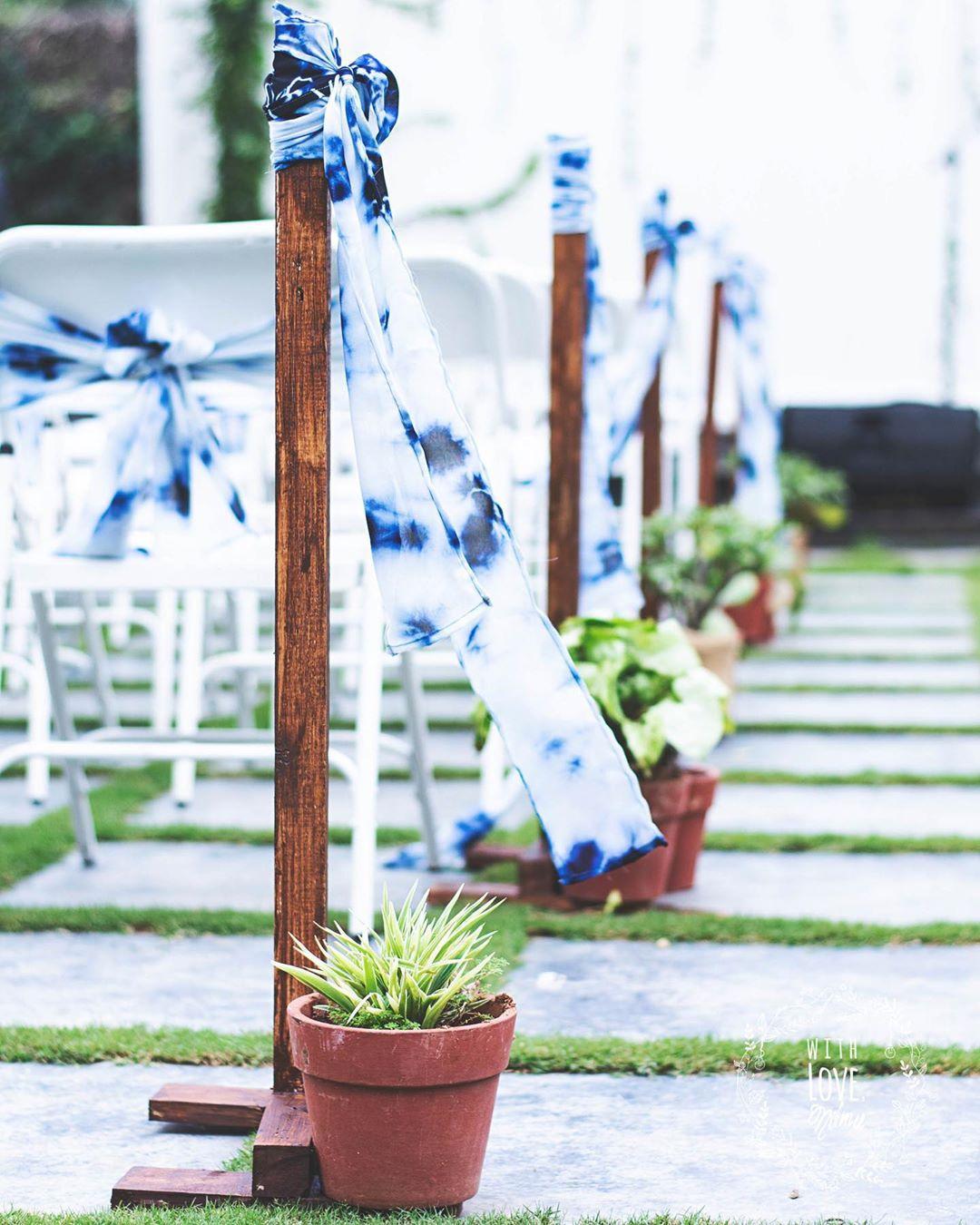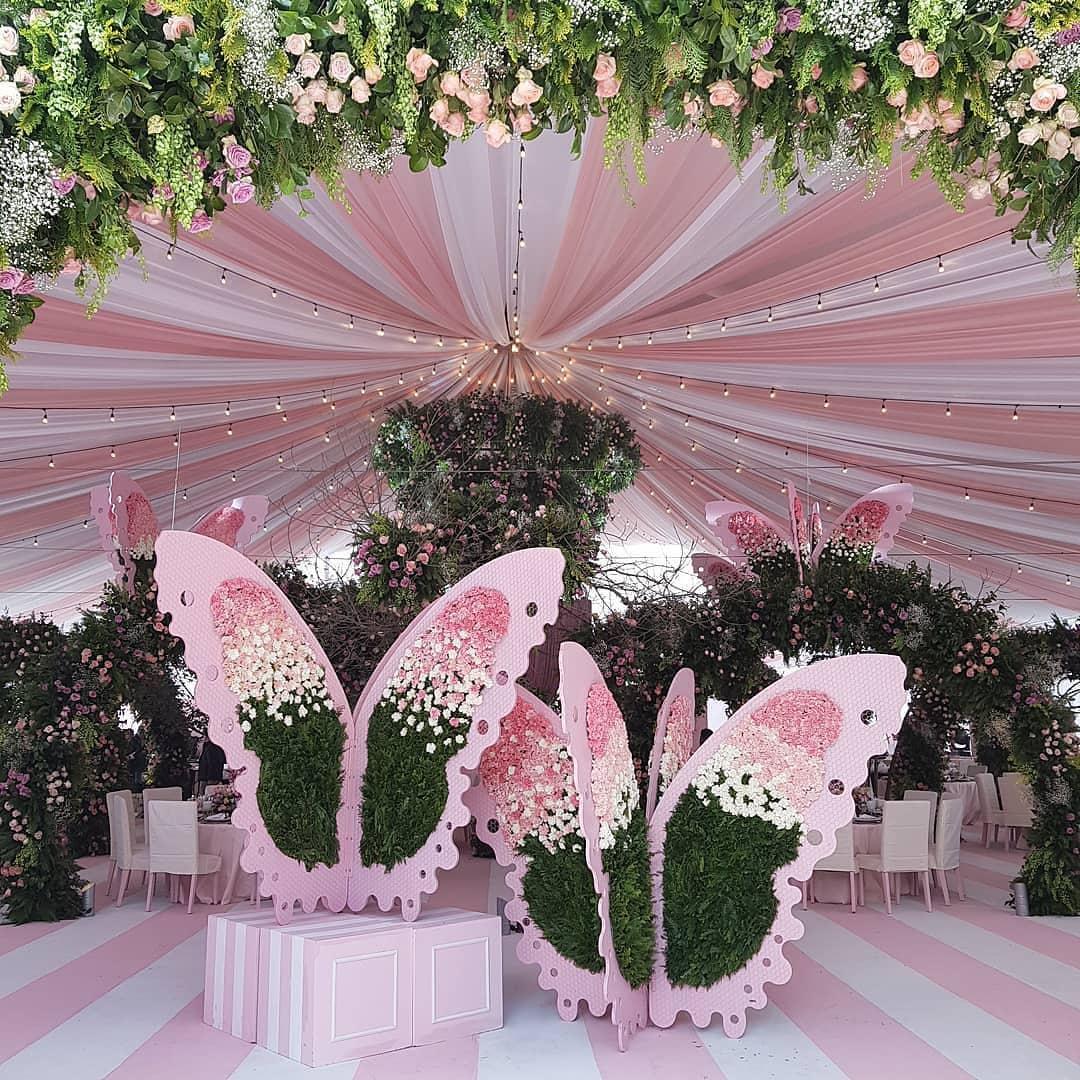 Image Courtesy: Jaime Gonzalez Alfonso Helfon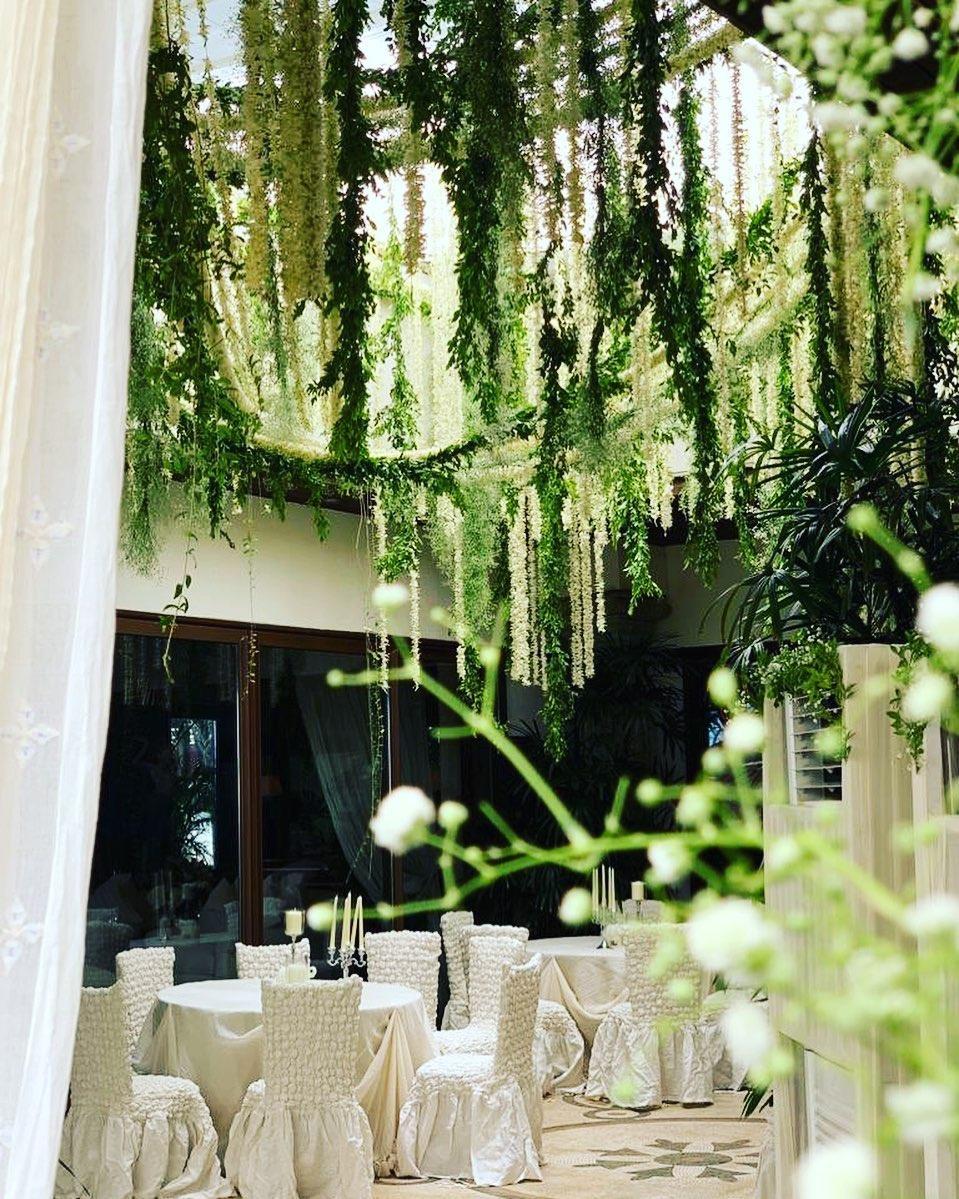 Image Courtesy: Havovy Readymoney
Day Wedding Mandaps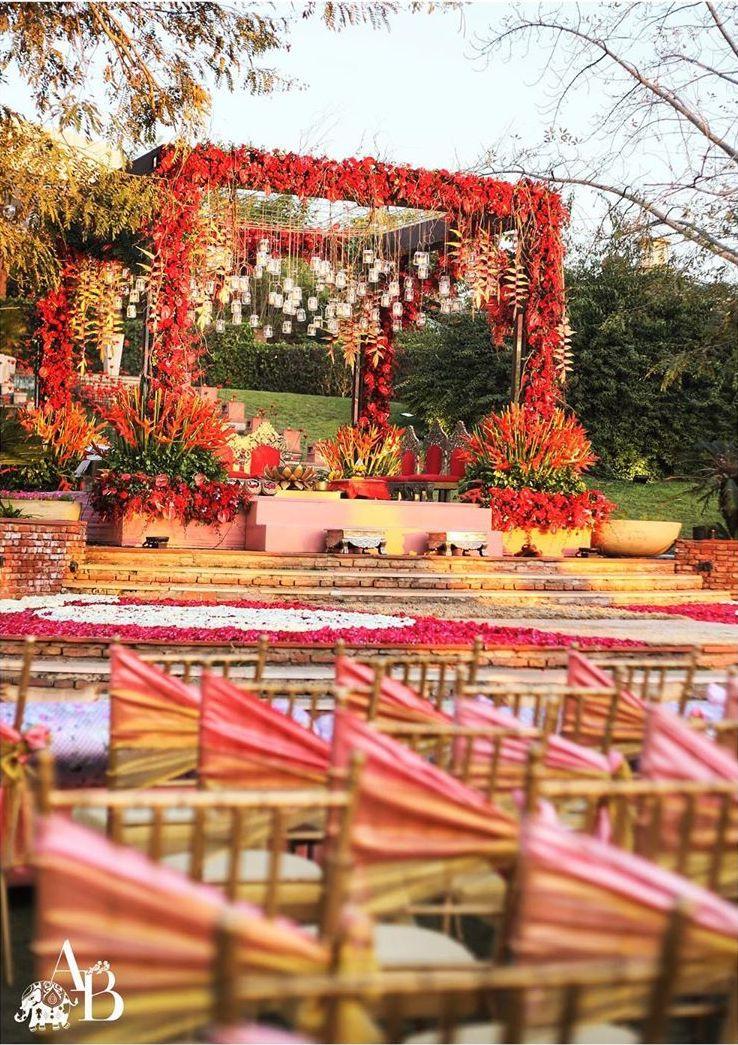 Picking the right flowers and designs for your mandap is a difficult task. The fact that the mandap is that one place where you will tie the knot, makes it all the more significant for your wedding. A heavily decorated and lit up mandap is mandatory for the night weddings to make sure it does not look dull. Thank the beautiful natural light at day weddings that make the pastel shades also look so breathtaking. Choose a beautiful backdrop for the mandap that will enhance the charm of your wedding mandap. From regal roses to fragile magnolias, you can pick any flower of your choice. You can even keep them simple with the streamers of good old marigolds!
Here are some mandap designs and ideas to inspire your day wedding mandap decor!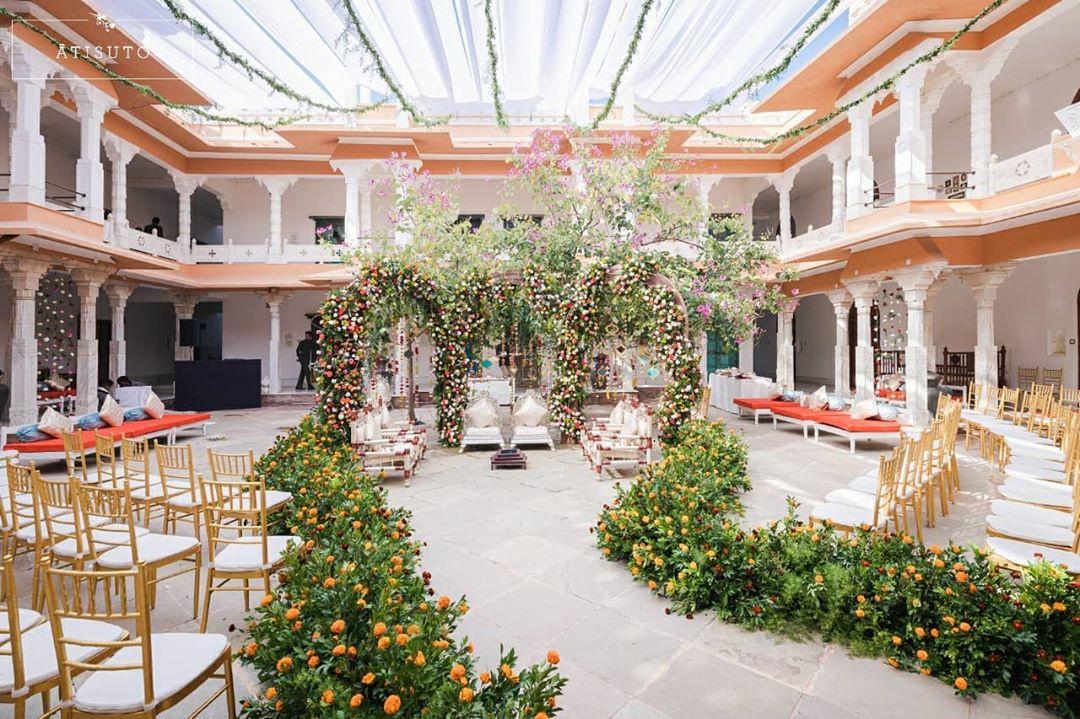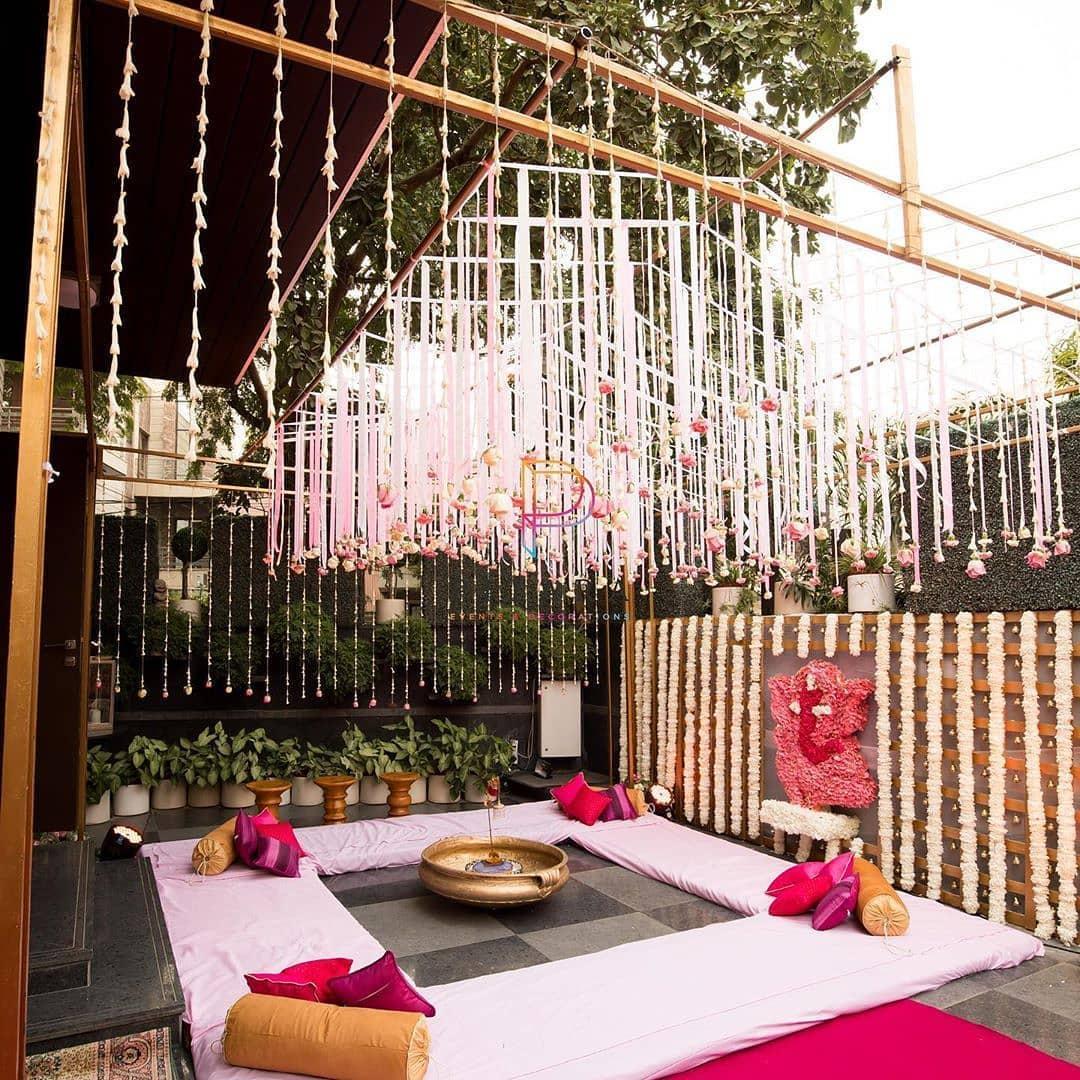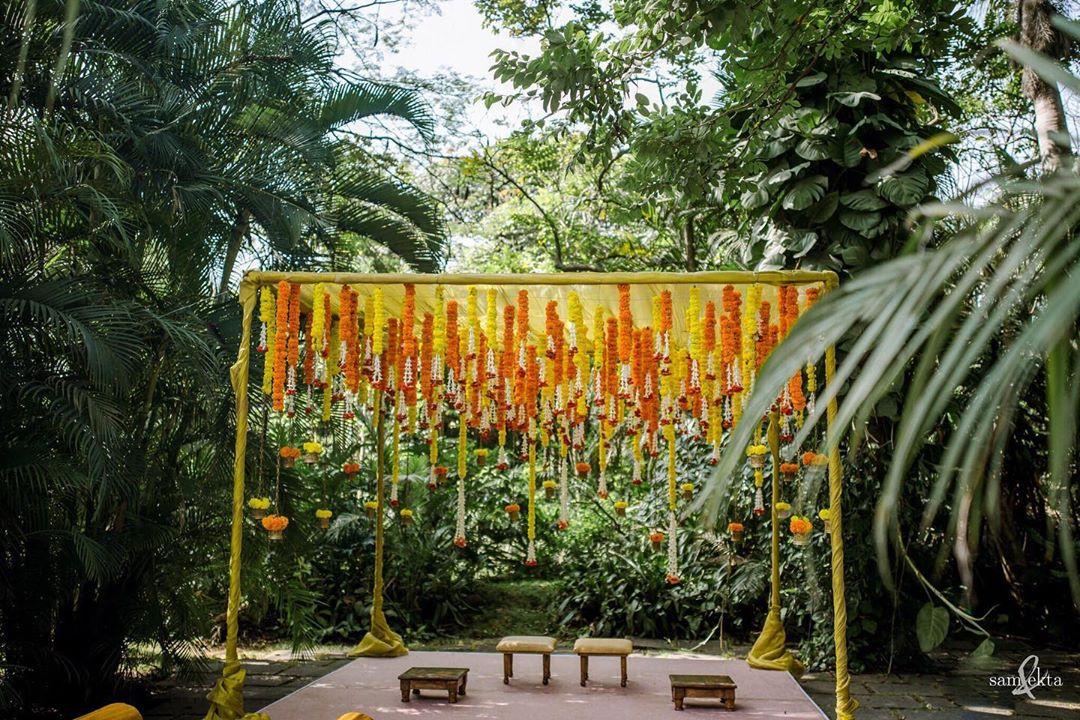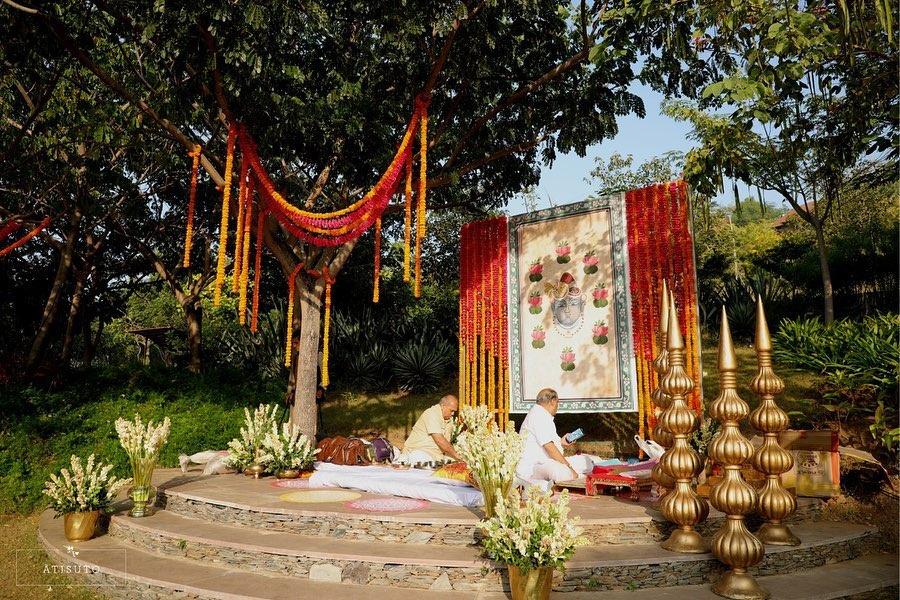 Seating Arrangement For Day Weddings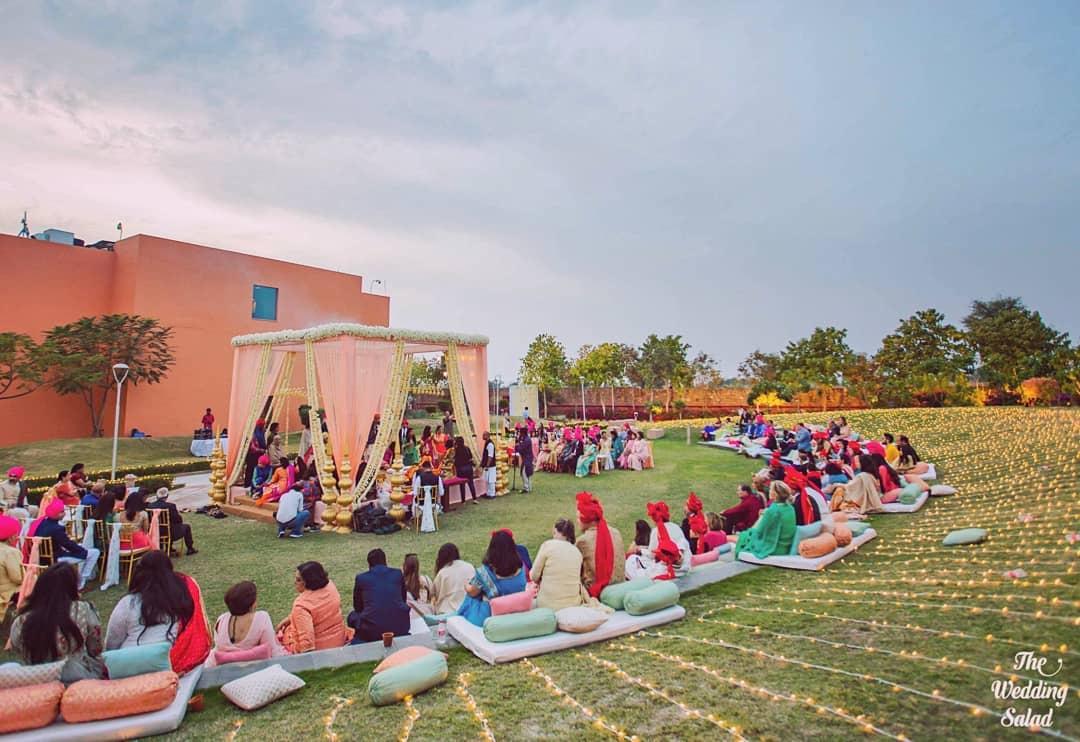 Wedding decoration plays a very important part to make your wedding an unforgettable one. The first glance at your venue exudes the vibe and aesthetic that you create and comes even before the hospitality and everything else. A significant role in the wedding decoration is played by seating arrangements. While the range of options to pick from is huge, you will realise that floor seating or your experiments with a boho seating decor for your big day or any of your ceremonies is not that easy when it is a night wedding. Day weddings require less or no lights and that makes it easier to spread out the seating arrangements and experiment with your ideas.
From sitting on floor cushions to rustic cane chairs or aesthetic colourful sofas with quirky cushions, here are some of the latest wedding seating decor for your day wedding inspo!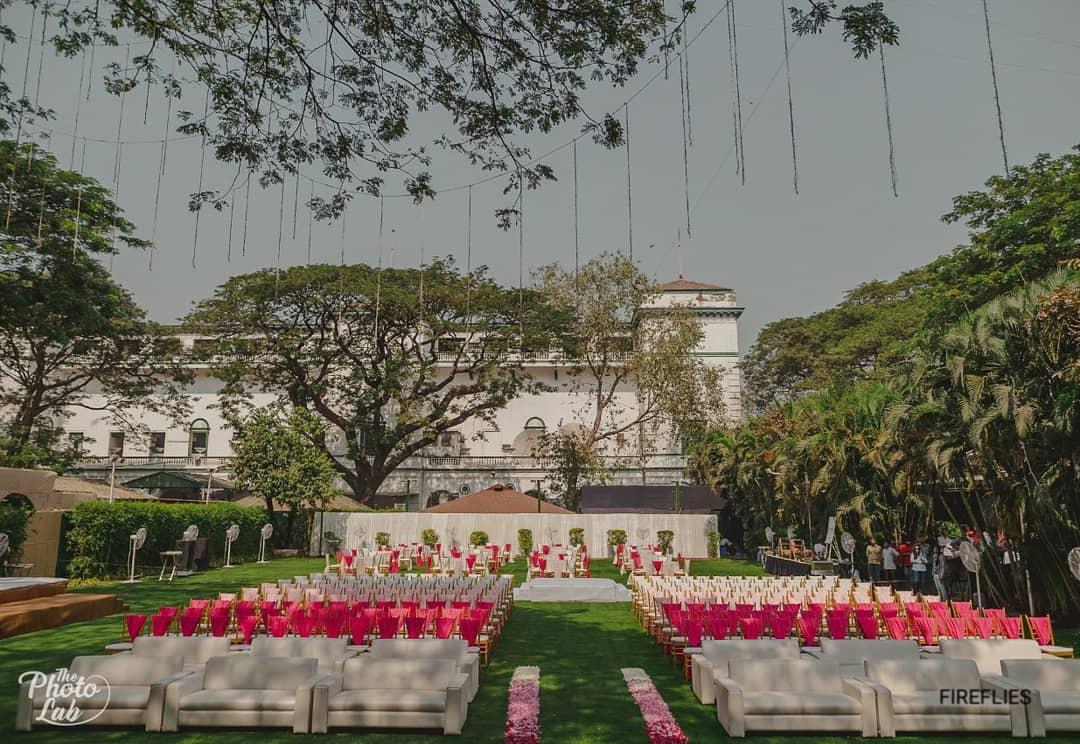 Image Courtesy: Fireflies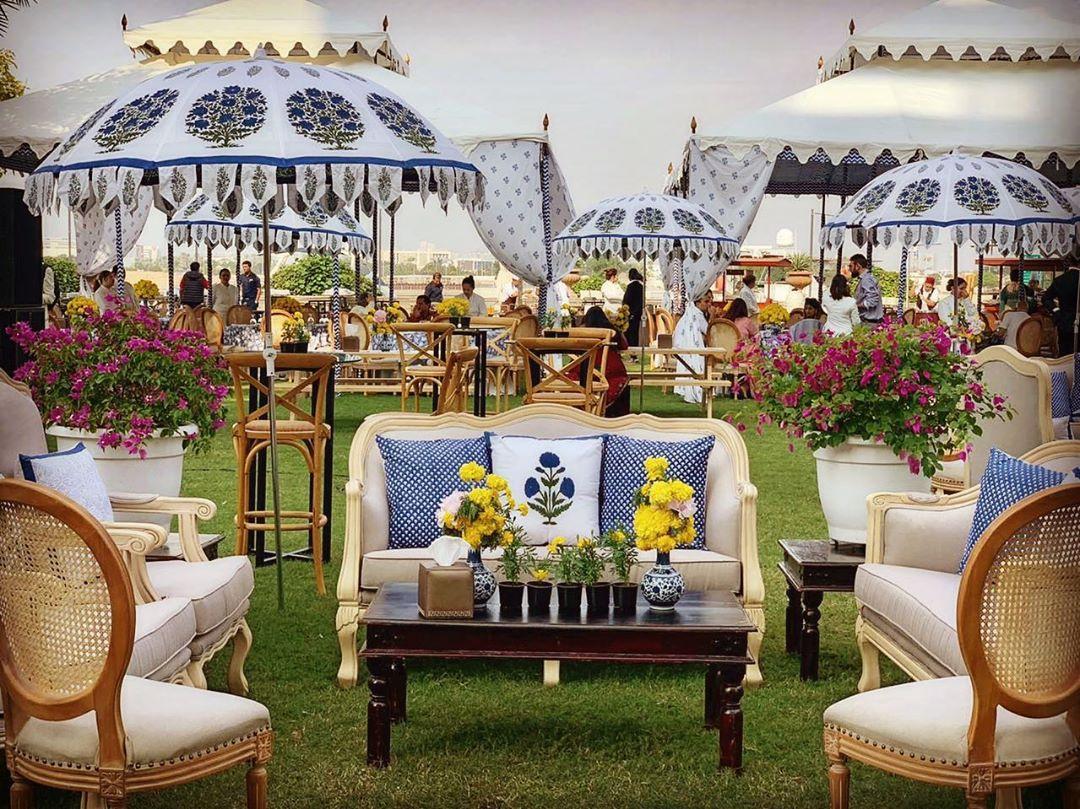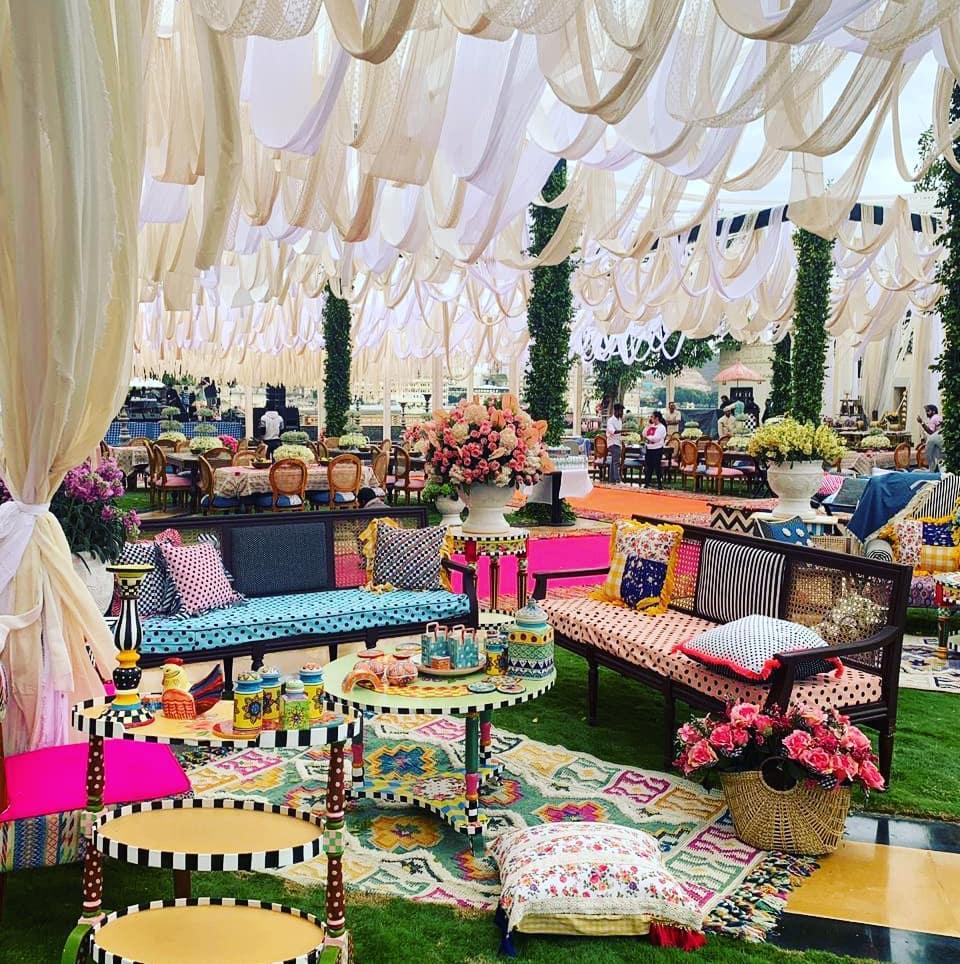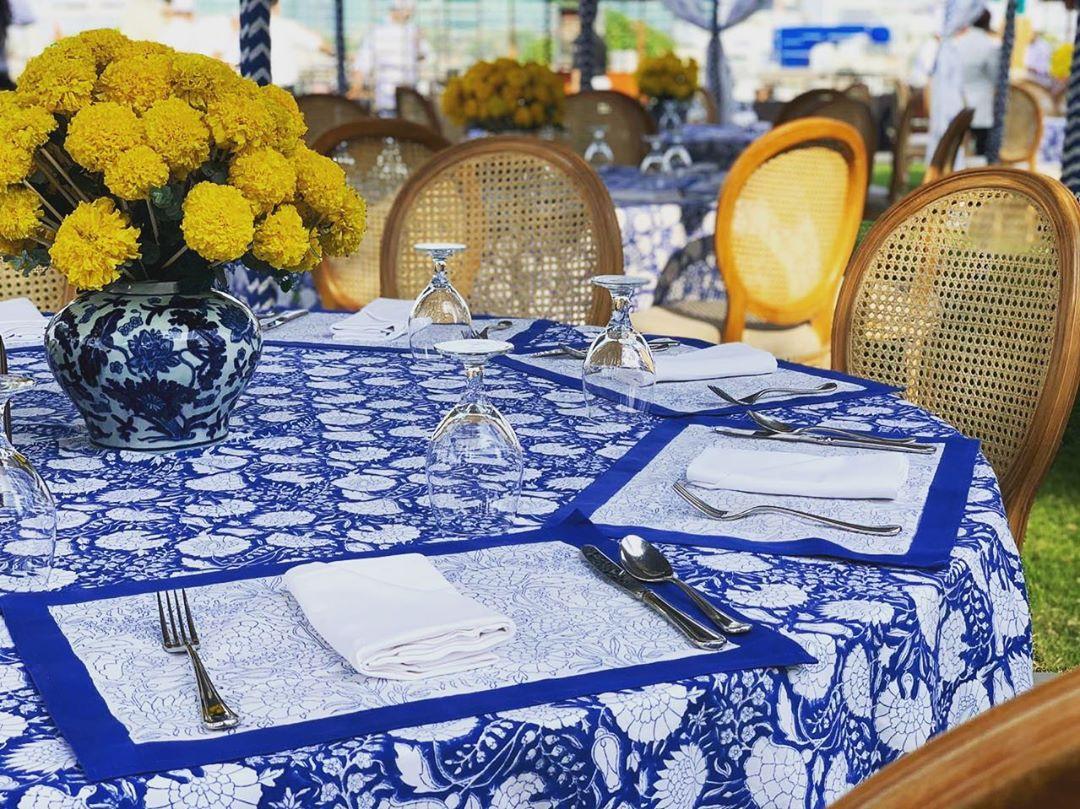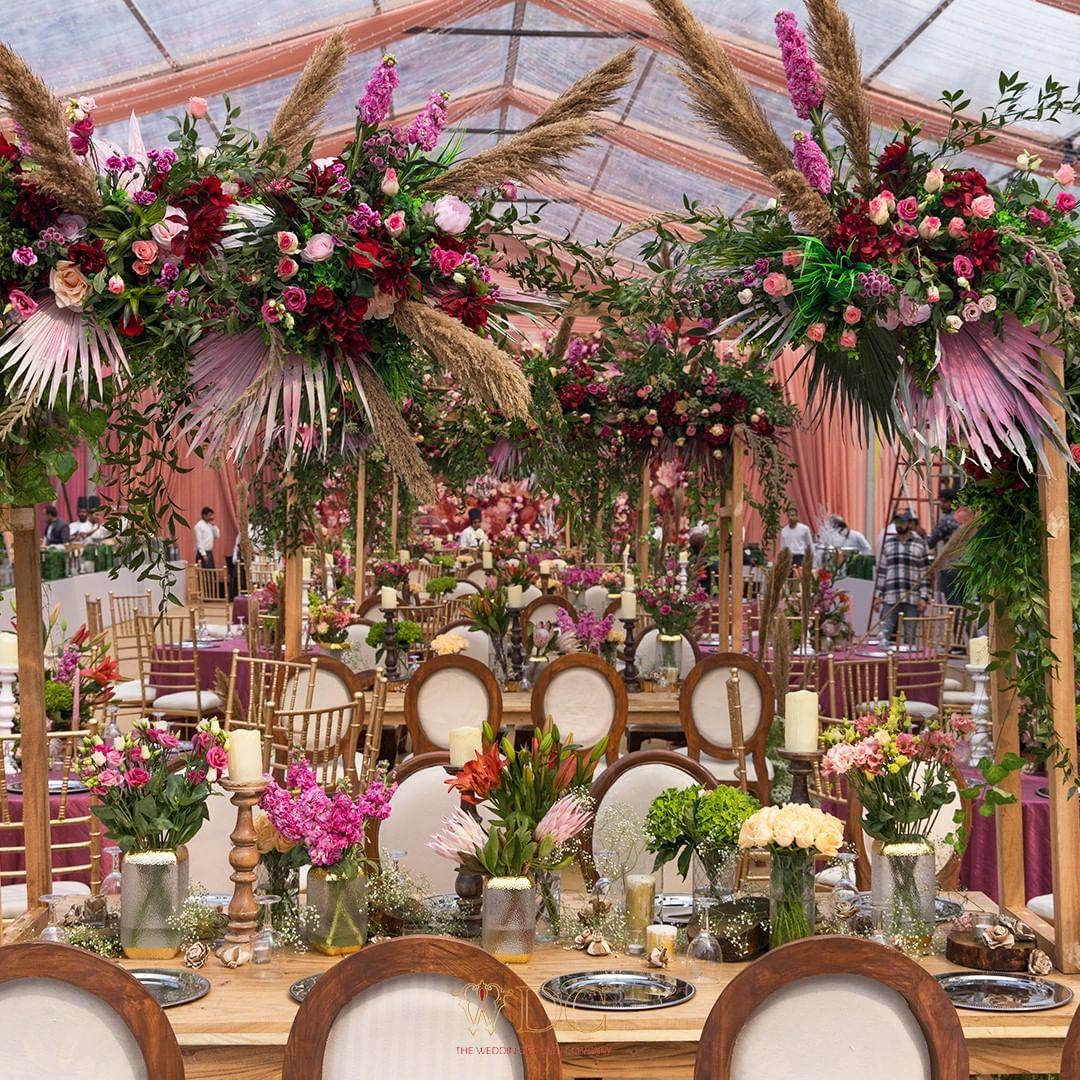 Day Wedding Photos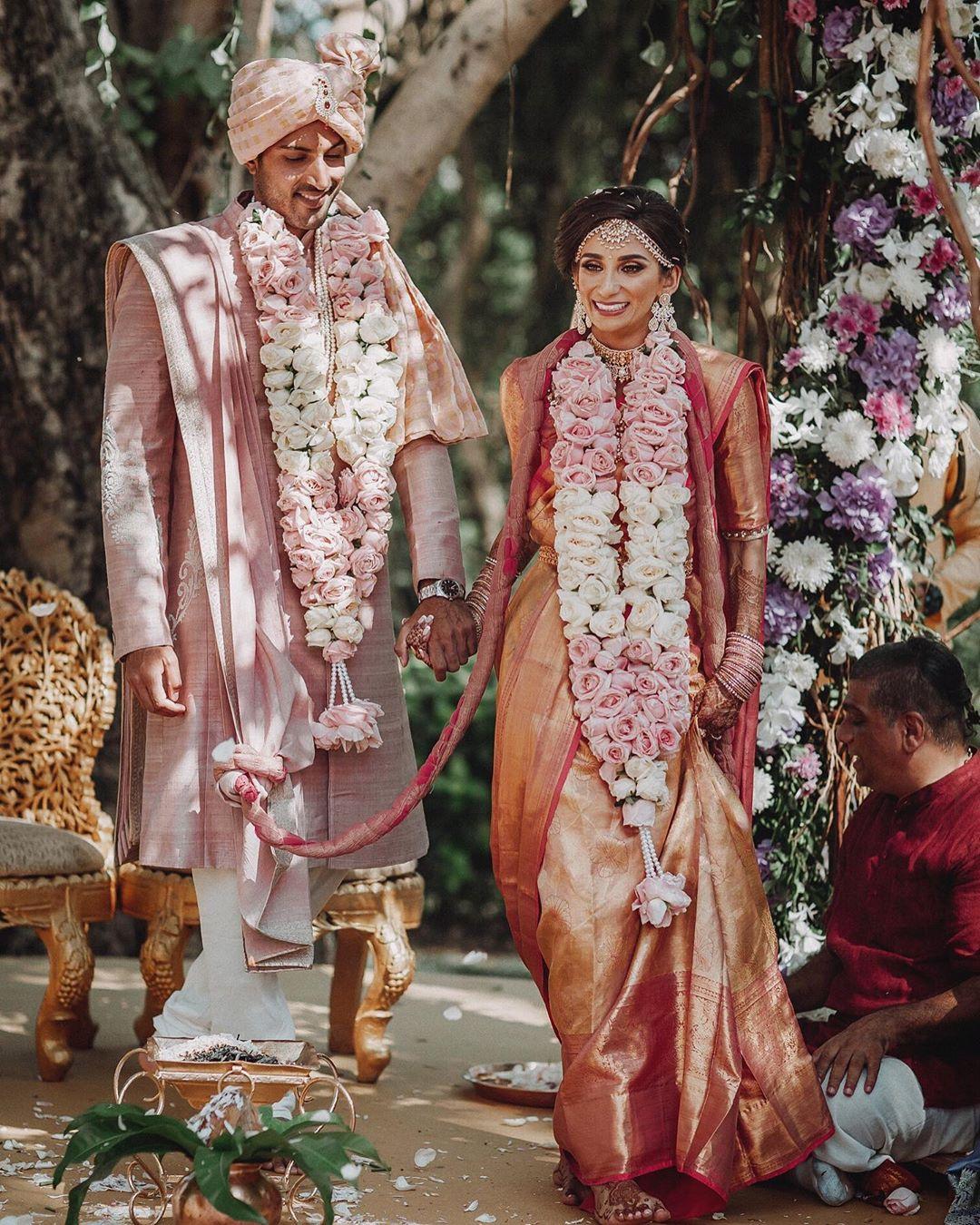 Image Courtesy: Shades Photography India
The photographer plays a very important role at the wedding that cannot be compromised with. While he will require a lot of lights and other equipment to click amazing photos at your nighttime wedding, the natural light of the wedding makes it oh so pretty! In fact, the morning sun gives you a certain set of beautiful photos that are different from the afternoon sun and the sunset photos are just out of the world beautiful, TBH. The cameras capture you and your wedding in the best way possible with natural lighting.
Here are some adorable captures from day weddings by ace photographers for your inspiration!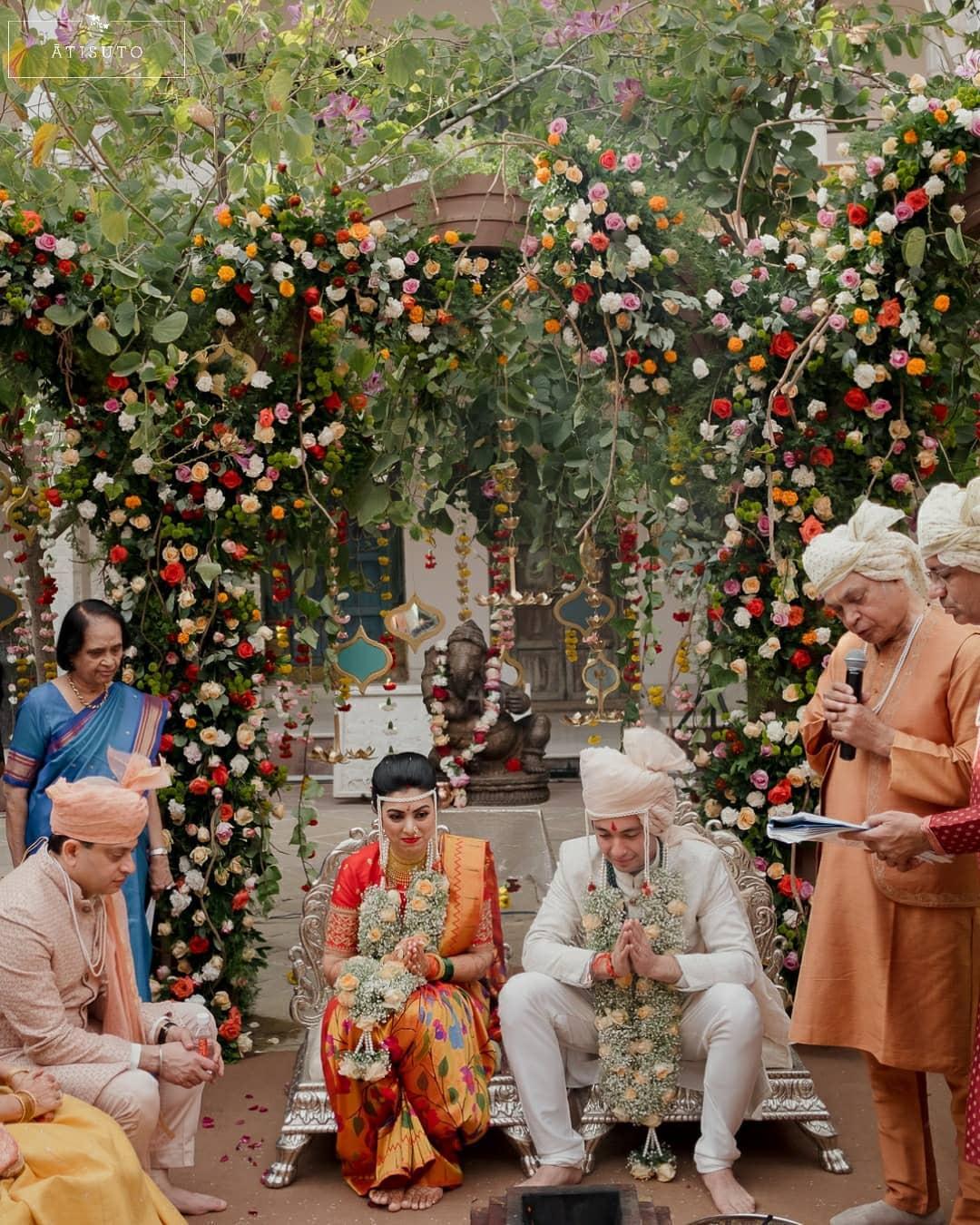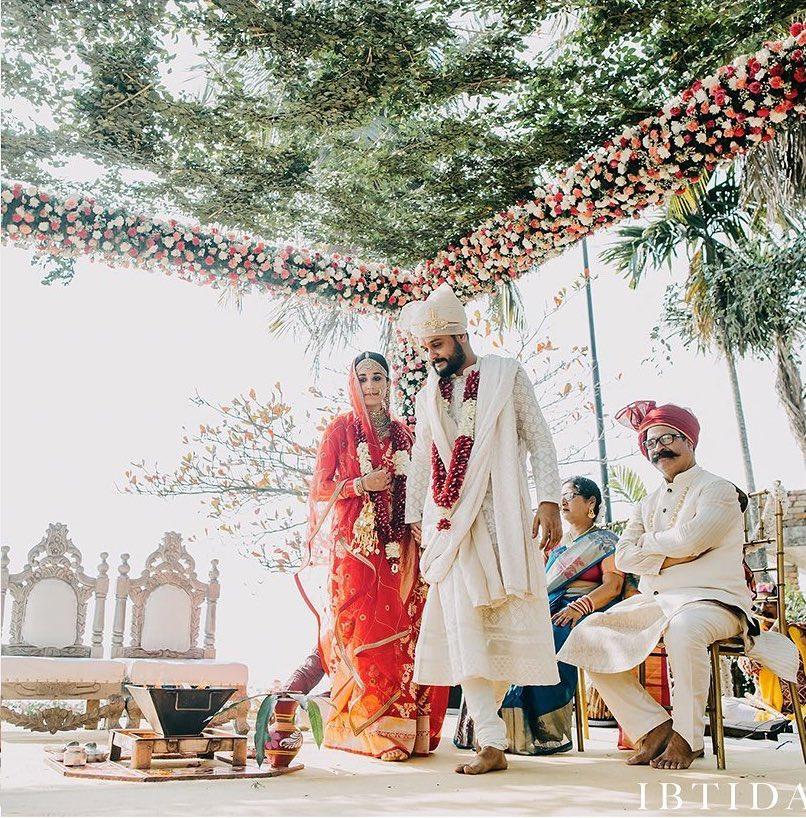 Image Courtesy: Ibtida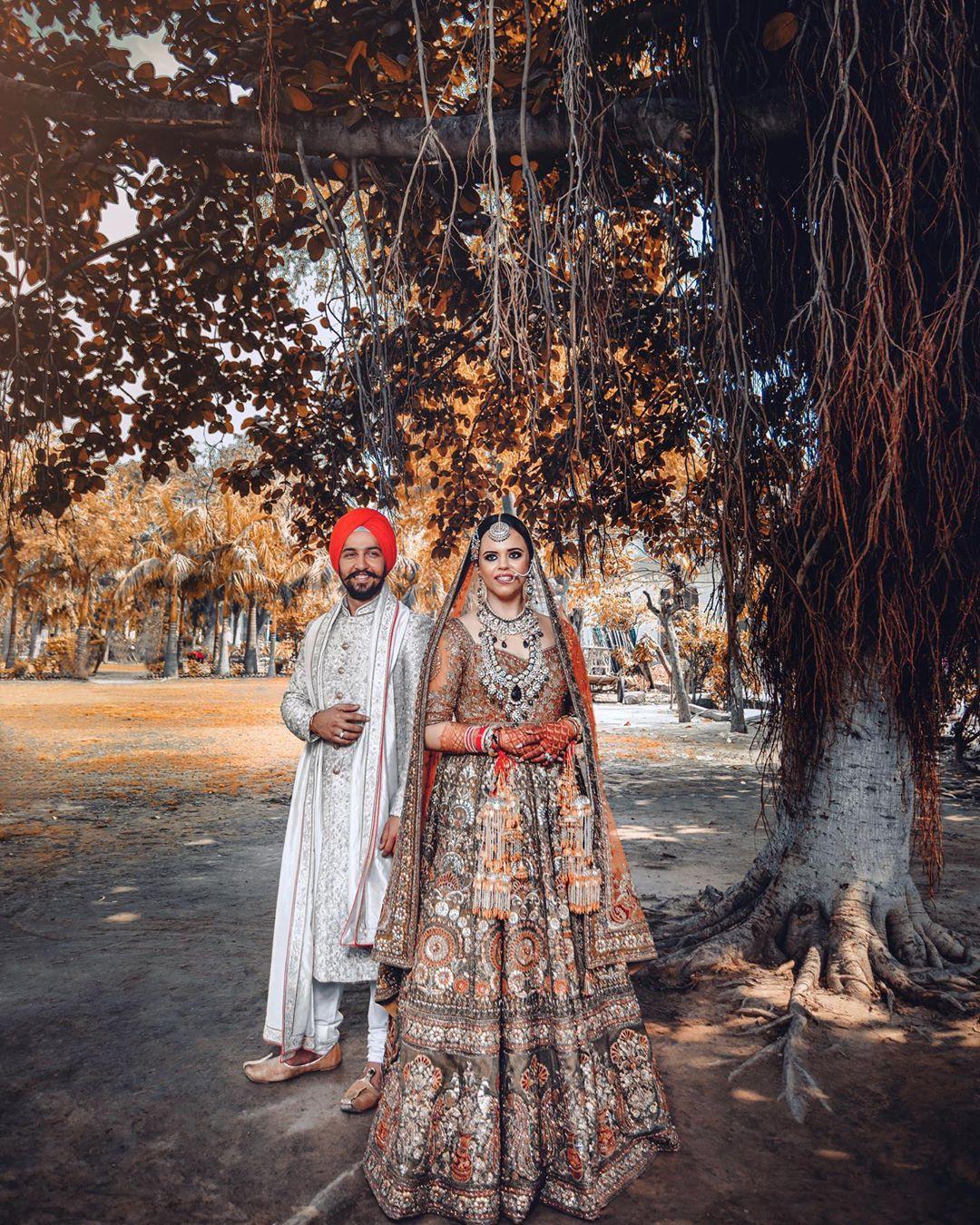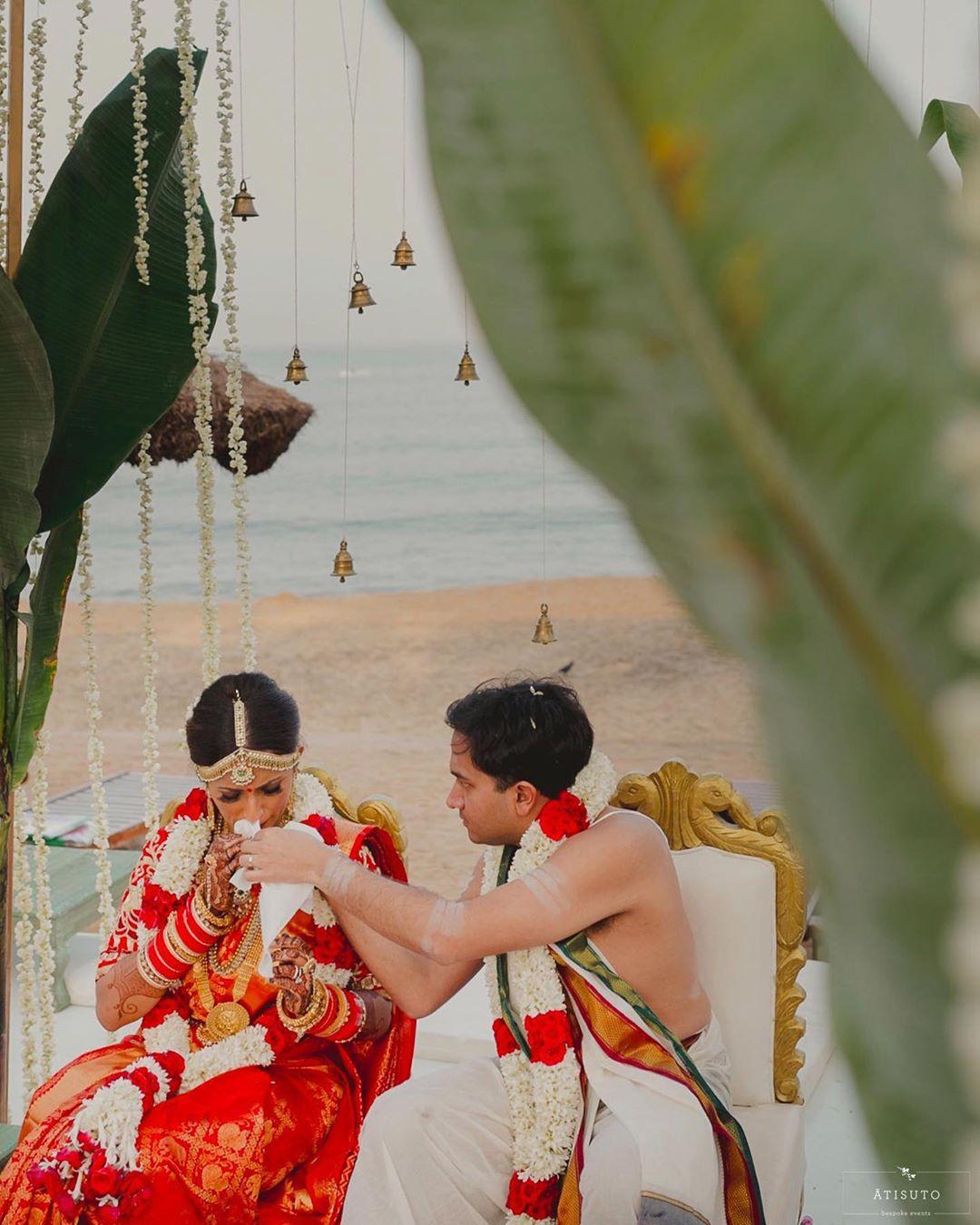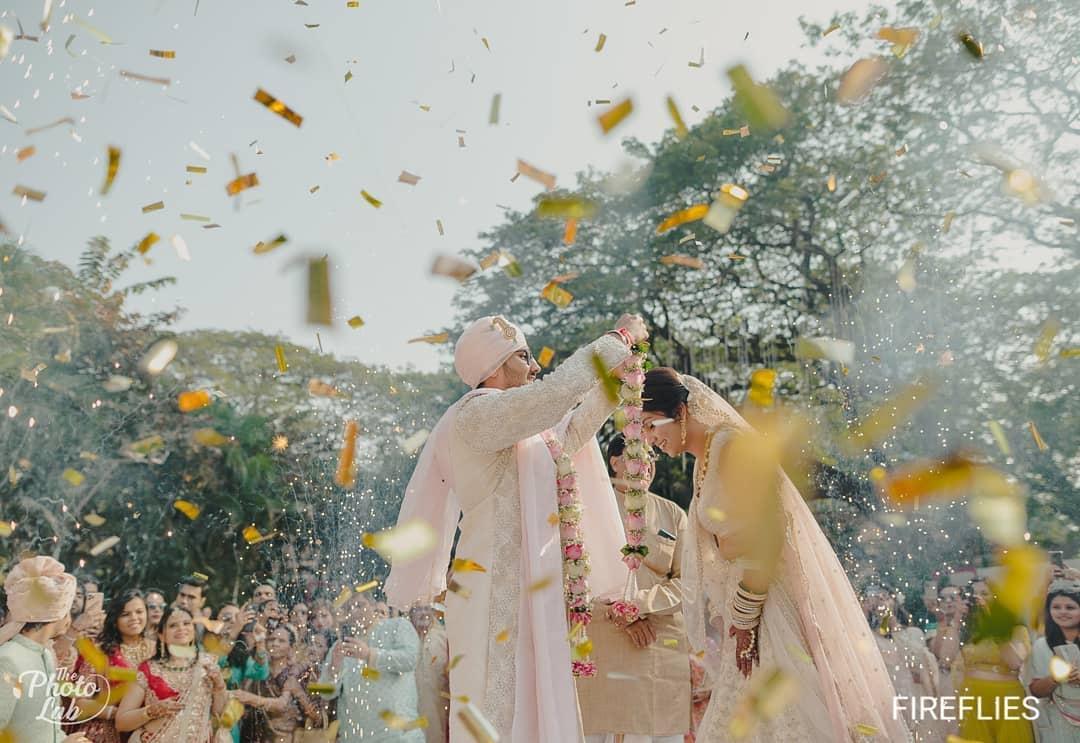 Image Courtesy: Fireflies
Day weddings are without a doubt exceptionally surreal. While the guests sip on some Sangrias or mimosas wearing their pastels and florals for your day wedding, you can flaunt a mesmerising pastel lehenga and your groom can coordinate the outfits for the big day.
Day weddings are a norm among many socio-religious cultures like Indian Christian weddings and Temple weddings in the south. It will soon become the choice for many millennial couples in the days to come and here are 13 reasons why!
If you are planning to host a day wedding, get in touch with the best wedding planners in your city to make sure you make your dream wedding come true while working within your wedding budget!