How a Rustic Wedding Theme Can Light up Your Entire Celebration
Make your wedding stand out by choosing to be subtle. Here are handy tips to plan the perfect rustic wedding: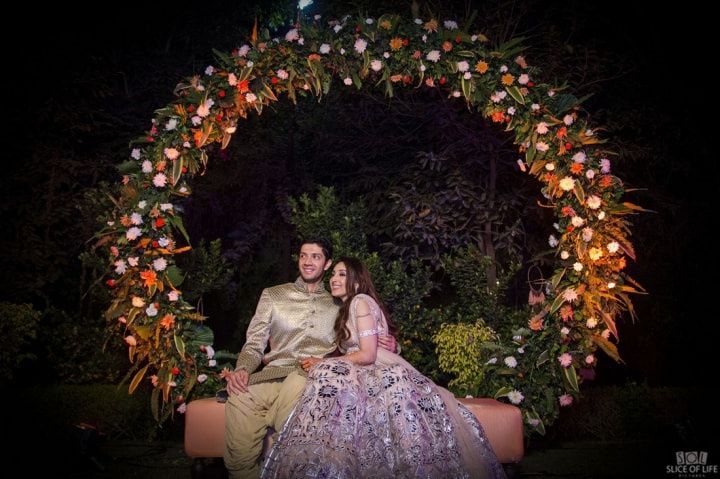 The charm of a rustic wedding is unmatched and they're perfect for the minimalism-loving couple. The pastel colours of the floral arrangements, décor and hanging elements can really bring out the elegance while maintaining the rustic appeal. Imagine a farmhouse decorated in such a fashion with all your close ones around for the most important day of your life, how complete the picture would look! It might come off as a stark contrast to the big fat Indian wedding but will be equally graceful and joyous.
You can have a large scale rustic wedding or a small scale and intimate one. If you're having a destination wedding near a beach or somewhere quaint among the hills, a rustic wedding will completely suit the locale and theme. It might also cause quite a stir among your circle since a rustic wedding is not a common wedding style that couples follow.
If you want to know how to pull that off, here are some handy tips:
1. Location is important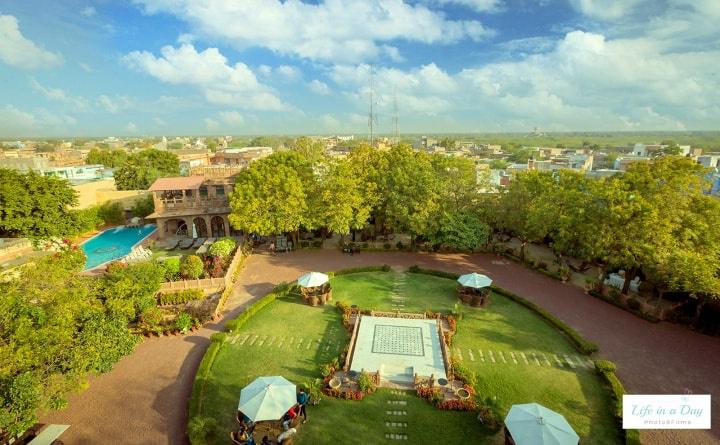 Don't take the location for granted. It'll really help with the vibes and if you select smartly. If you're on a budget, consider getting permission to host your wedding in a beautiful park or a private backyard. You can even consider beautiful farms away from the city for the perfect wedding. It'll really help your guests comfortable with the venue if you choose well and plan things accordingly. Go for a private camping area if you're an adventurous couple and know many guests will love this idea or even beautiful gardens at popular hotels if that's an easier option. Like for couples residing in Delhi NCR, having a rustic wedding at Jim Corbett National Park is a viable option. Mumbaikars can go to Lonavala for the same.
2. Décor is magic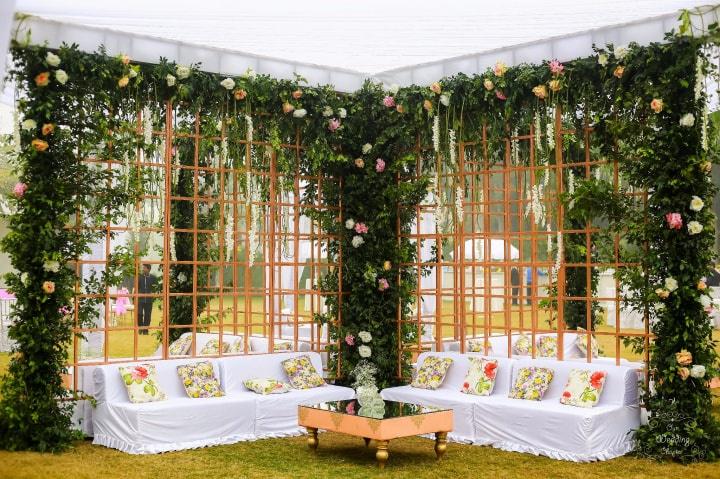 Do spend a considerable amount of time selecting options for your wedding décor. Including certain elements that cover a rustic theme such as tiny benches will go a long way in making your gala shine. Do only what you're comfortable with. Search online for pictures and inspiration while talking to your wedding planner about what can help the celebrations go as planned. Do remember to not be over the top because that may really ruin the theme and make things too a little too obvious.
Imagine a rustic Mandap in the middle of the jungle...well, at the edge of it. If the forest officers allow, you can have a rustic wedding right in the lap of Mother Nature. Your wedding pictures might even start trending on social media for quite some time. Choose all ceremony themes and decor that complement each other.
3. Neutral colours help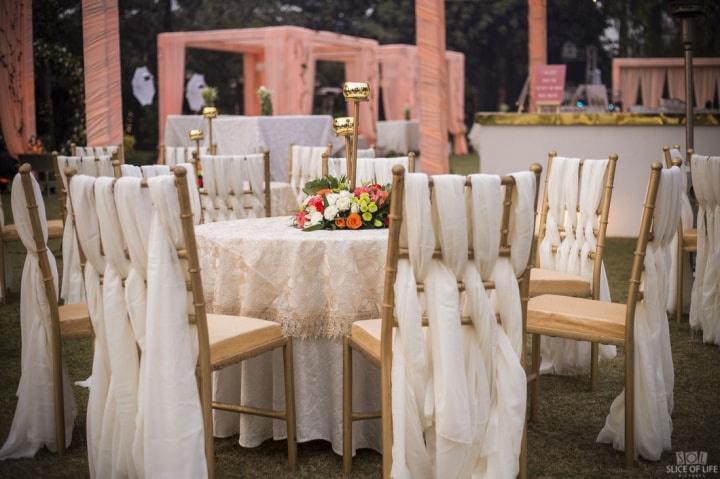 A muted colour palette will really help you in this scenario. Avoid too many loud, flashy tones and opted for muted tones to make an impression. When in doubt, consider going for classic options such as ivory or white and even super safe options like green. It is okay to add a bit of silver or gold for a little fun and glamour but remember to keep it restricted and not use it in too many places. Even a relatively bold colour works provided you choose your options wisely. Having a green wedding can also be easily combined with a rustic wedding theme. You would be encouraging sustainable weddings in a waste-free rustic scenario.
4. Other ideas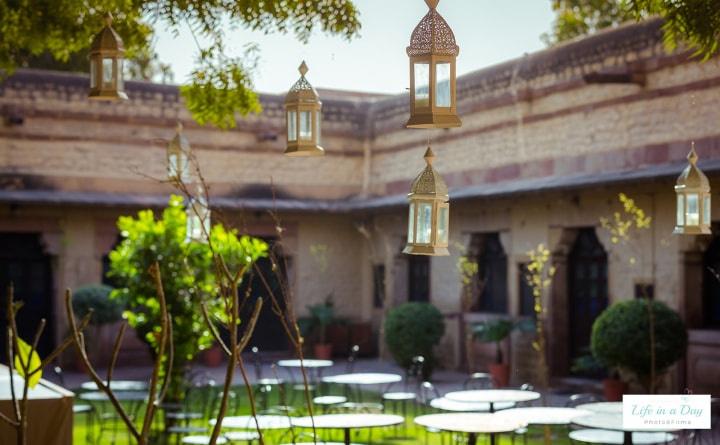 Play with what you have. Such as if you're hosting your party outdoors, be clever with things by doing something like having your wedding signage stick made from leftover wood if it's available. Use what you have available to your advantage such as vintage lights, lanterns, bottles and mismatched options too for a truly unique feel. Chalkboards and mirrors are all awesome additions to consider.
In case you need to have your wedding indoors, use lights, flowers and ceiling decorations to your advantage for a rustic feel. You can do something like gives everyone specially designed guest-books to sign in. If you're up for it, make things a little more real by choosing simpler wedding outfits and avoid anything over the top.
Since you will be hosting the party in an open space, do a rain check and make arrangements for any unexpected weather conditions. Even the situation when it rains on your wedding day can be dealt with, it's all about planning wisely. You can also theme your wedding return gifts after the rustic elements. Gift your wedding guests saplings or organic green tea packages. You can also have some wedding games for lightening the mood like rangoli making with fresh flowers.
Do share the stories of how you made the dream of having a rustic wedding come true and help out other soon-to-be brides, in the comments below.