5 Wedding Decoration Ideas for Royal & Luxurious Weddings
Read what India's top wedding decorators have to say about decor trends for this wedding season. Bonus – stunning wedding images!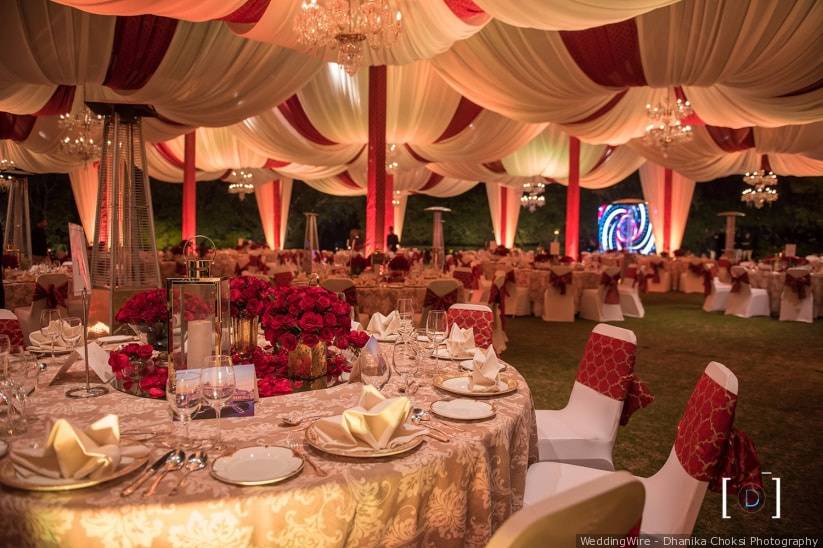 Every wedding season comes with its own set of wedding decoration ideas and trends. Some of these designs are traditional and classy and smoothly sail from one season to the other. But many others don't (sorry birdcages). As a first-time bride, it's easy to get confused by all that wedding decorators have to offer today.
You might love what you saw at multiple weddings this season. But since those weddings had different themes, you can't combine the elements for your wedding. That's why to help you traverse such confusing routes, we spoke to some of India's best decorators and planners to help you shortlist trends that'll rule this wedding season. Read this before you meet your decorator and finalise a theme that works well with your bridal lehenga and your wedding colours overall.
Wedding decoration is a realm of endless possibilities - there are literally a multitude of ways in which a couple can nowadays decorate their wedding venue, car, home and so on and so forth. And, realising that almost every other couple dreams about hosting a luxe wedding, the wedding planners and decorators keep coming up with newer things to keep young couples interested.
But, even before a couple goes to the point of actually getting a vendor nonboard - they must make up their mind as to what kind of a wedding decor o they want. A little on the minimalistic not or an extravagant bonanza lookalike? So, we thought it was about time that we give you the much-needed inspiration and get you prepped for the wedding you always dreamed of having. So, let's check out these wedding decoration ideas, shall we?
1. Pastel Mehndi wedding decoration ideas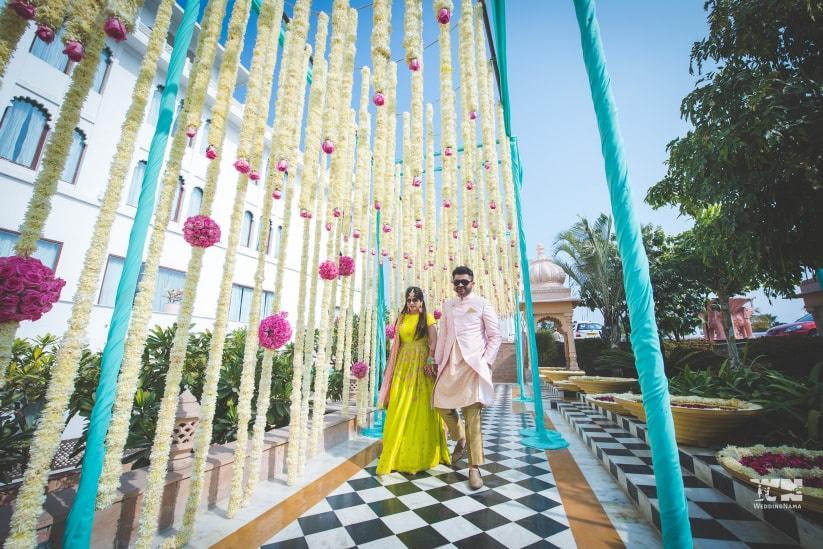 According to Yamini Shah & Rishi Rochlani, co-founders of The Wedding Designers, non-traditional pastel Mehndi ceremonies are the hit trend of this wedding season, just like unconventional mehndi designs. "The world has seen, loved and gotten over orange and yellow mehndi setups making way for offbeat pastel colours.
These colours work perfectly for day-Mehndi events and provide brides a neutral background for their colourful Mehndi outfits." Taking this idea to the next level, you can even mix and match the pastel theme with small attention-grabbing elements to add a pop of colour, like for the decor elements like Dafli or Rajasthani puppets.
2. Jaipuri prints wedding decoration ideas for day events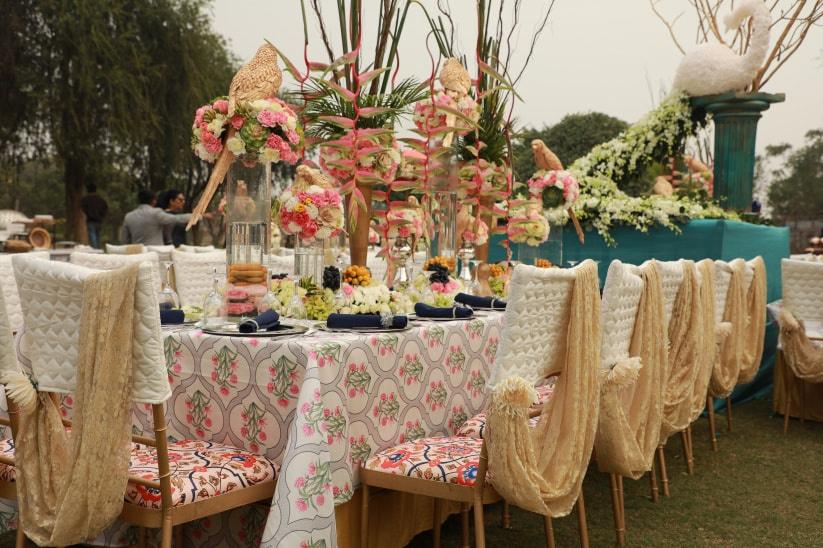 Abhinav Bhagat, founder of Abhinav Bhagat Events sees the prints trend growing this wedding season also. He shares, "Jaipuri prints add the right kind of ethnic vibes to any decor setup and reduce the need to invest in wedding flowers and other OTT accessories.
You can add these to mehndi, pooja, or even wedding setups in the form of cushions, table-tops, bar consoles, drapes and more." The easiest way to do that is bring out all the old Dupattas and decorate the place with DIY styles.
3. Larger-than-life bars & wedding decoration ideas for a cocktail and reception nights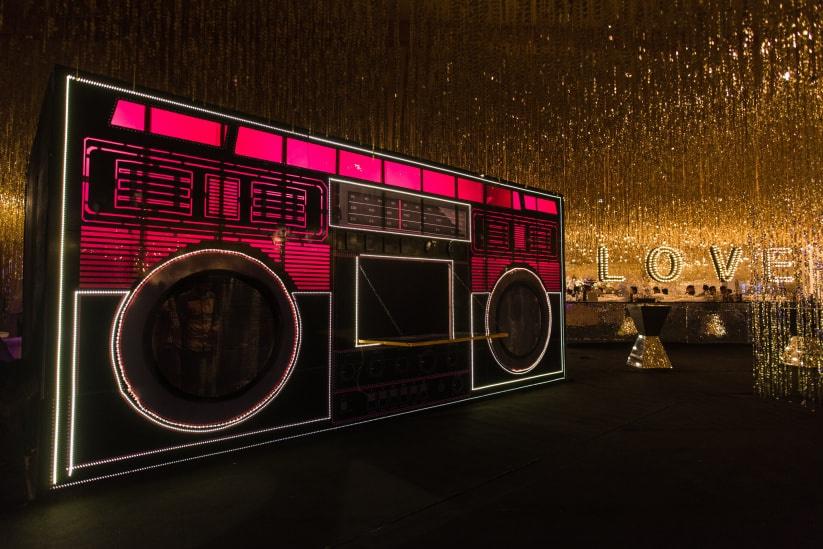 Anika Gupta Dhawan, the founder of Rani Pink, suggests a cool new trend for the party-loving couple. "Interesting larger-than-life bars is a huge trend for 2018. A funky bar is a great addition to all pre-wedding events. Whether it's a pop print bar for a mehndi sundowner or a glamorous setup for a cocktail night. We recently created a boombox as a shots bar for a client, which was a big hit with the family."
This car-o-bar idea can be used for a disco-themed Sangeet night as well. Blend in different ideas and themes to create something completely unconventional and new like this boombox here. Brainstorm with your wedding planner to see how your seemingly insane ideas can be turned into a reality.
4. Printed floors wedding decoration ideas for stage and dancing areas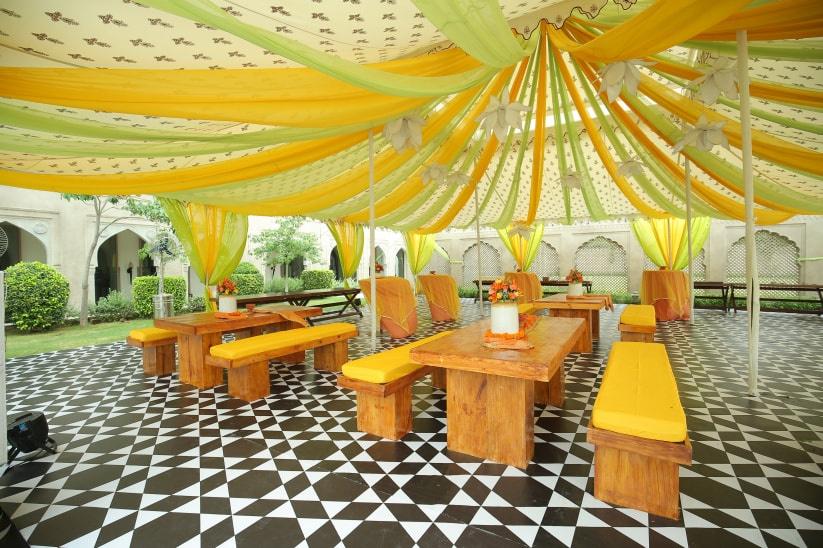 Esha Sharma from Bougainvilla Design suggests taking a break from traditional red and green carpets and switch to printed flex floors instead. "Traditional carpets often look out of place in a theme decor setup. A flex floor is a perfect replacement because there are no limitations here. We've created vintage floors to go with English themes, checkered floors for Moroccan themes and funky ones for pop-themed Mehndi ceremonies."
These would certainly become one of the popular wedding hall decoration inspirations. A printed dance floor can be another means to including your wedding hashtag in the ceremonies. Get it printed in a stylish wedding font for an enhanced impact.
5. Mughal wedding decoration ideas for royal weddings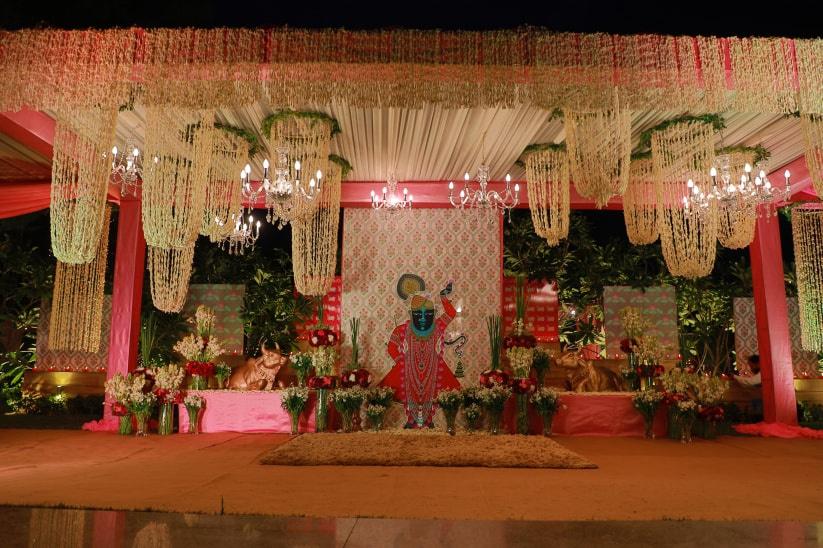 Fans of Rajnigandha (tuberoses) strings and Mogras can relax because they are not going out of fashion anytime soon. As Anika explains, "When it comes to the wedding day look, I would still suggest going for a traditional, old world feel decor. You can pair metallic tones of silver and gold with beautiful tuberoses or Nargis flowers.
You can also add mirrors to this picture to add to the regal feel of the setup." Abhinav Bhagat adds, "Mughal motifs add a rich touch every decor setups, especially when it comes to mandap decoration. You can use the traditional motifs in different capacities, in your entry lounges, linens and wedding stage backdrops." The royal theme is a popular choice among couples for their weddings. If you plan to have it too, then including Mughal motifs makes perfect sense when looking for wedding decoration ideas. So, go ahead and erect a wedding set up that will give every other couple a run for their money!
If you're still confused, visit our real weddings section to understand what wedding decoration ideas and styles appeals to you and contact a decorator who can create the same setup for you. Also, make sure you have a support system helping you out with these decisions because you won't be able to monitor these details closer to your wedding and definitely not on your wedding day. You don't want to mess up your precious bridal hairstyle and bridal makeup.
Have some concerns or more wedding decoration ideas of your own? Write to us in the comments below.