8 Indian Wedding Themes To Serve As Wedding Inspiration
Thinking about having a theme wedding? Take a look and choose from our exclusive list of Indian Wedding themes, while planning a wedding experience that would be remembered for ages.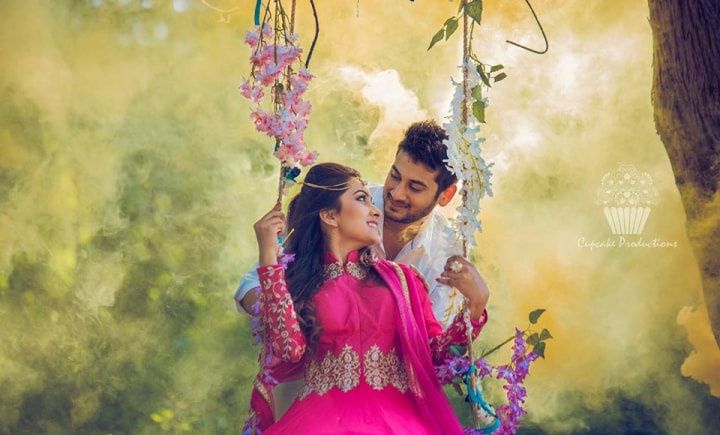 Want to feel like a queen with a royal aura all around you? Or do you feel like getting hitched amidst chirping birds and streaming creeks? Your wedding is the most important day of your life and you want to do it in style! Go for a theme wedding that you've always wanted and made your special day look like a dream. So what would be your chosen Indian wedding theme? A fairytale wedding, a royal wedding, a forest wedding or a green wedding...the options are endless. Take a look at some of the most popular Indian wedding theme ideas and start planning your wedding it right away:
The need for Indian Wedding Themes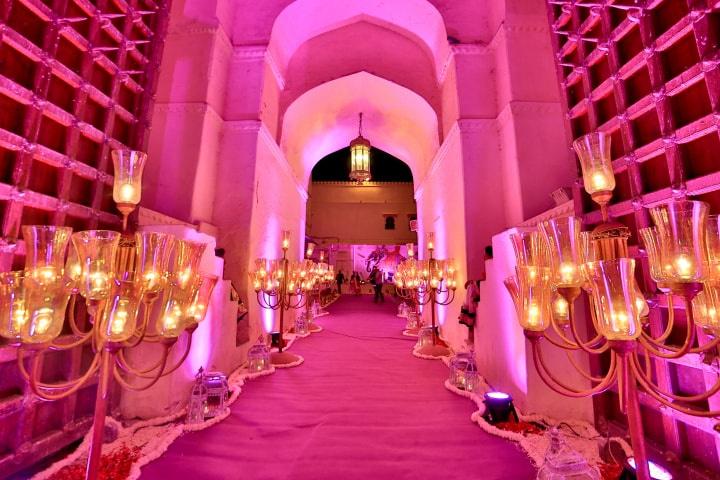 A theme-based wedding places a storyline around your set of big days - be it in costume, wedding decor, wedding venue, catering and themes for all the function within your Indian wedding ceremony, This makes it easy for someone to associate your wedding with the wedding theme, as well as for you (or the wedding planner) to structure it. Here are a few common Indian wedding themes.
1. Fairytale Wedding: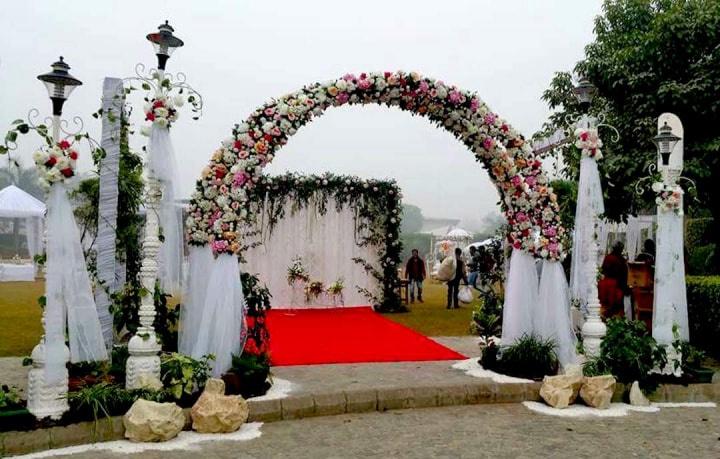 Boy meets girl, they look into each other's eyes and it was love at first sight. Does that sound similar to your own love story? Go for a fairytale themed wedding for a perfect "happily ever after" effect to complete your love tale. Here are a few theme ideas:
A. The Wedding Venue -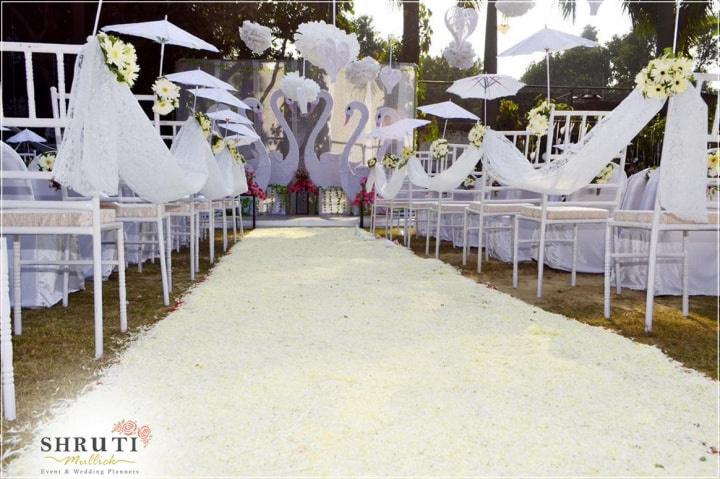 Choose an outdoor location or convert your indoor wedding venue into a fairytale dream idea. This means use chandeliers, flowers and starry lights for your stage decorations to get a fantasy world look. Consult your Wedding planner to have swans in an artificial lake for that extra edge.
B. Wedding Decor -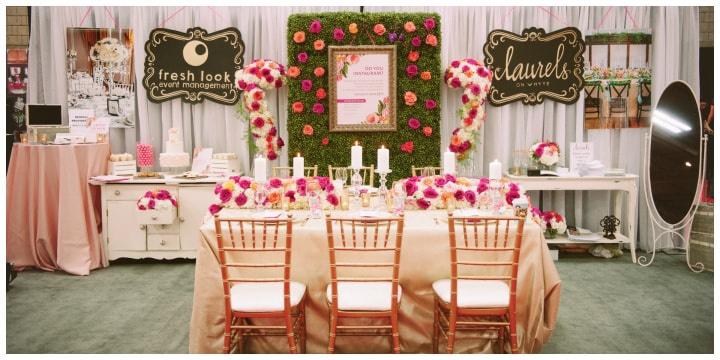 Put boards and placards with signs like "welcome to a land far far away", "Cinderella's bachelorette" or "Elsa's Mehndi". Give fun wigs of long hair on pool party to your guests to look like Rapunzel. Soft colours like white, pink, peach or pastels for your decor.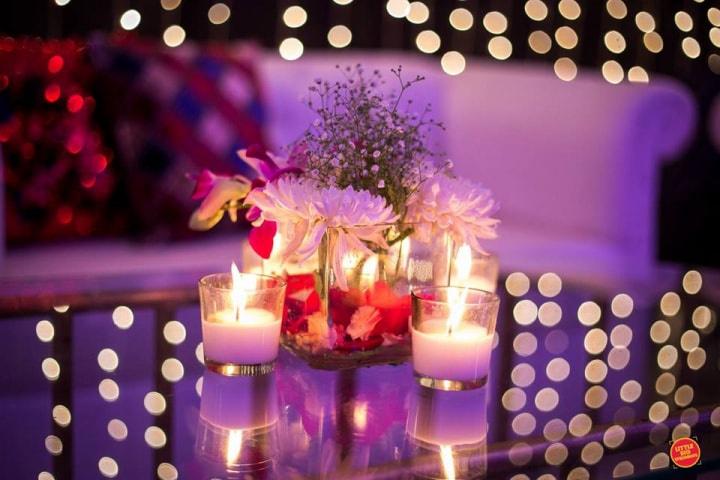 C. Bridal Outfit inspirations -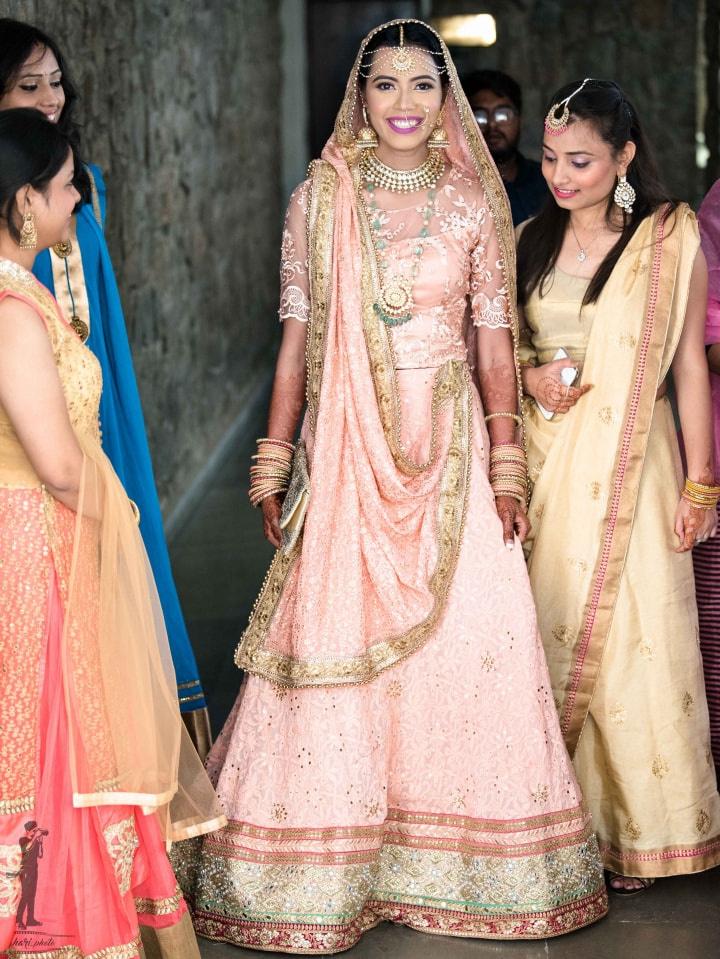 Like your wedding decor, use soft colours like white, pink, peach or pastels for your wedding outfits and decorations.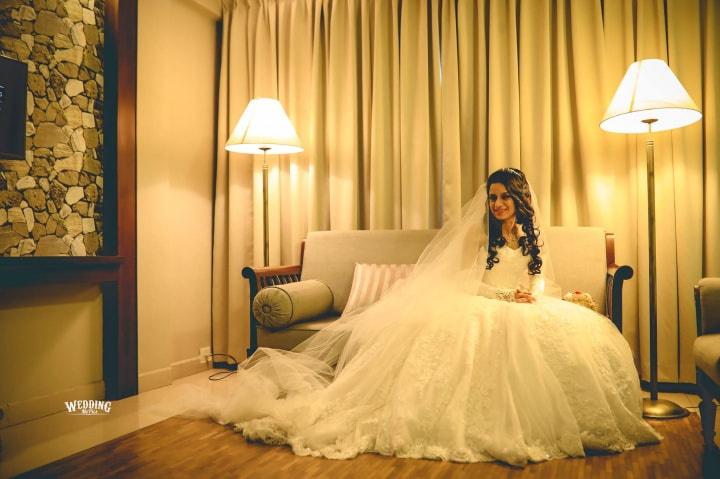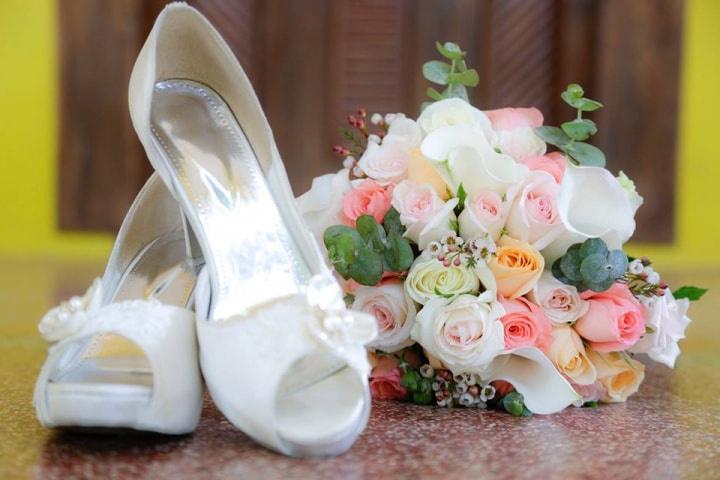 You can go for a frilly toe length gown accessorised with a tiara on your reception or cocktail party.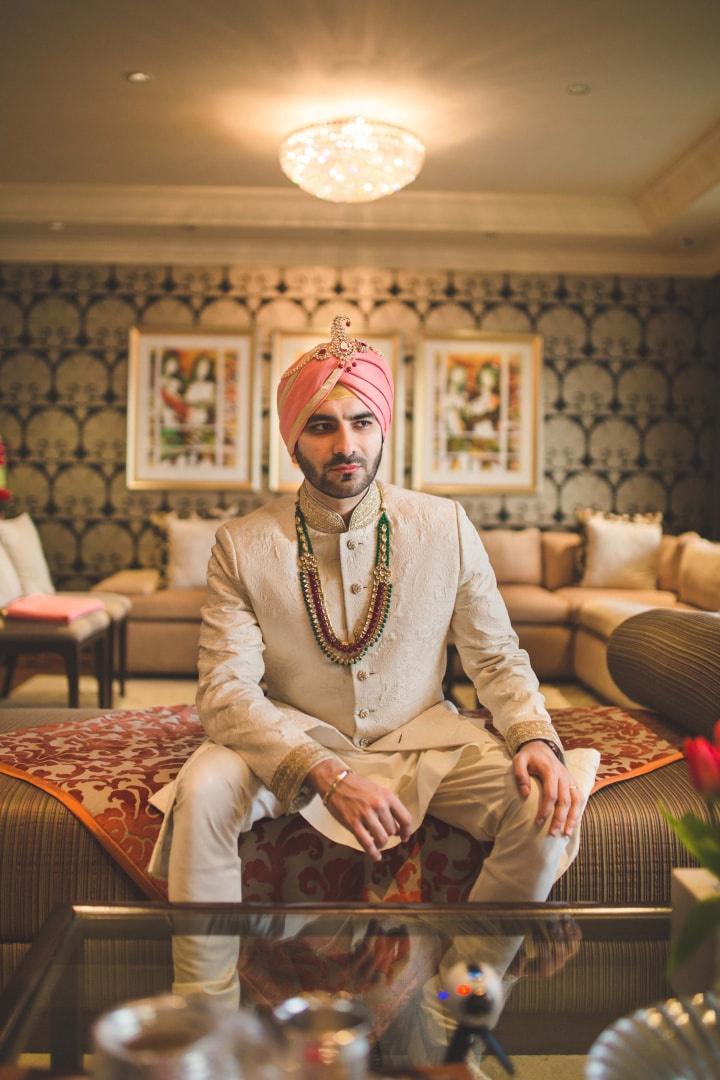 The groom can opt for an all-white suit. You could also opt for an Indian princely look with a white Sherwani and jewellery.
D. Include it in your couple songs -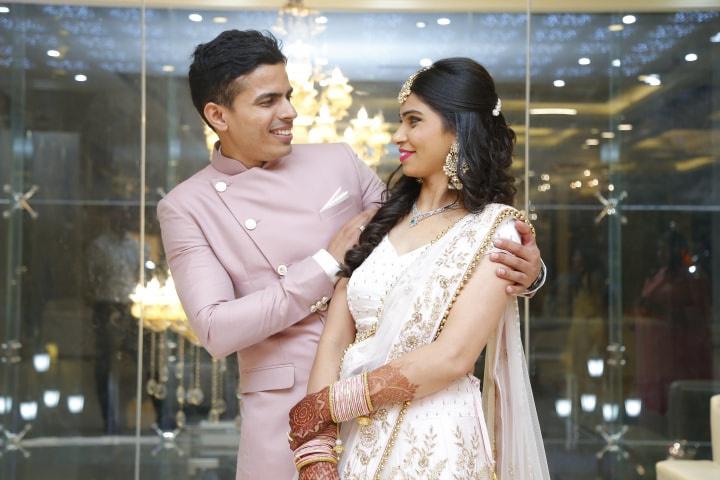 Start your first engagement couple songs and dance performance by enacting the Cinderella's shoe-fitting scene. Choose romantic love songs for your couple dance performances on Sangeet.
Here are a few other inspirations: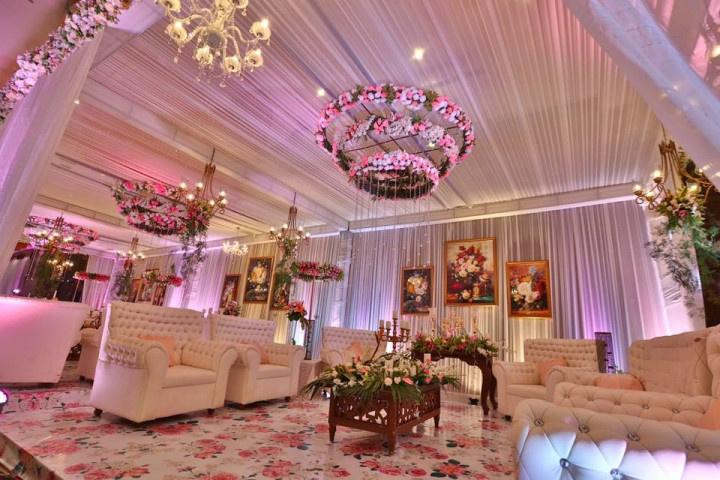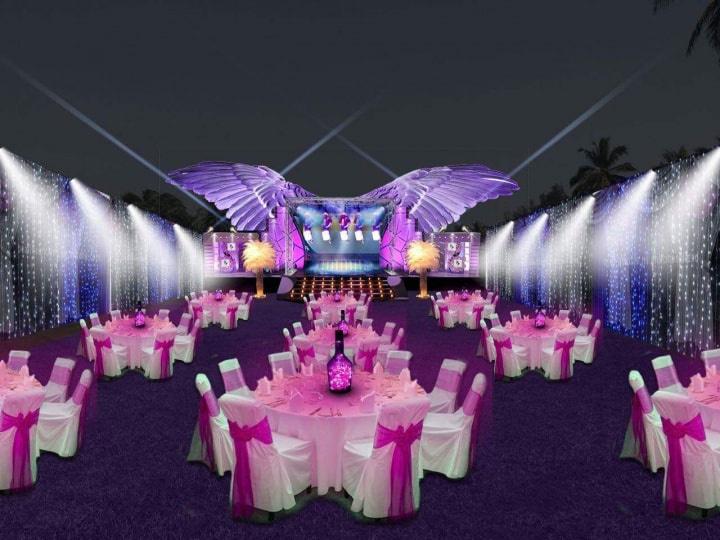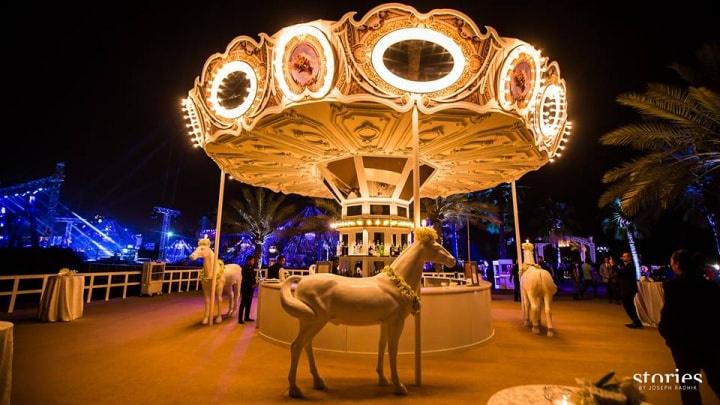 2. Royal Wedding theme: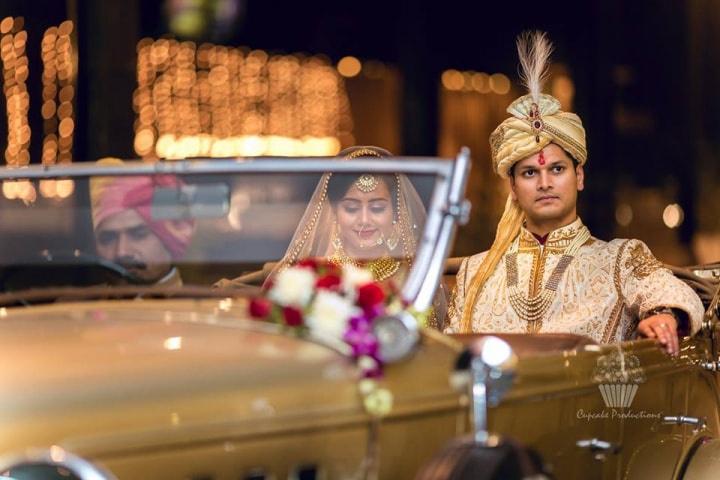 You've been waiting forever for that majestic wedding. Get married in élan and feel like a royal couple on your glorious wedding. Take a look at some of the royal Indian wedding theme ideas:
A. The Wedding Venue -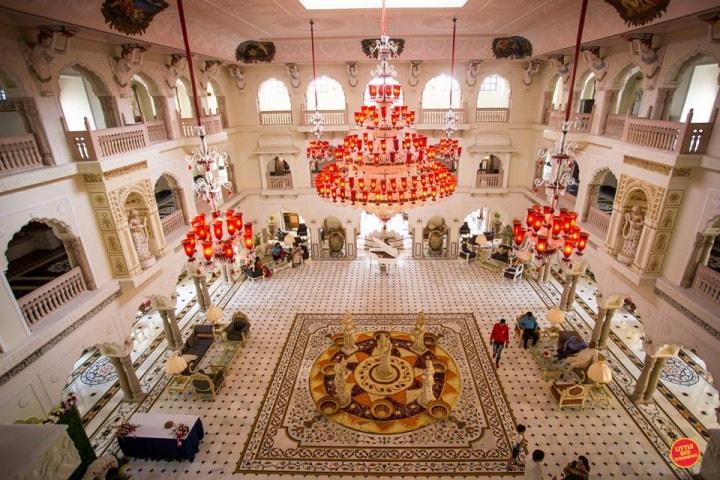 For a royal wedding, nothing less than a majestic palace would do, as your wedding venue. Find yours in a heritage property, a hotel resort, an outdoor location or even a popular destination wedding location (we recommend reading up on these for a Destination Wedding in Udaipur). Similarly, for example, The Taj Falaknama, Hyderabad is a great wedding venue option if you're thinking of a royal Nizami wedding.
Add a little drama to your royal endeavour. Make bridal or groom's entries with traditional grand announcements. You can go for live Shehnai and Nagada players instead of a DJ to fit in the theme
B. Bridal Lehenga and Groom outfits -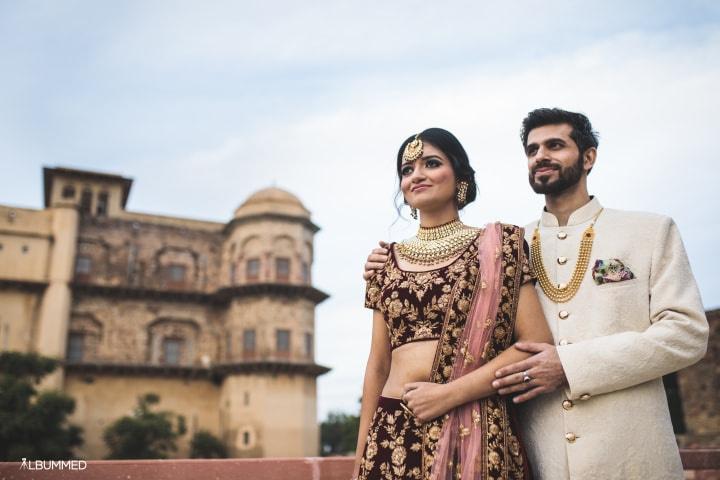 Choose your bridal and groom wear in accordance with your royal wedding theme.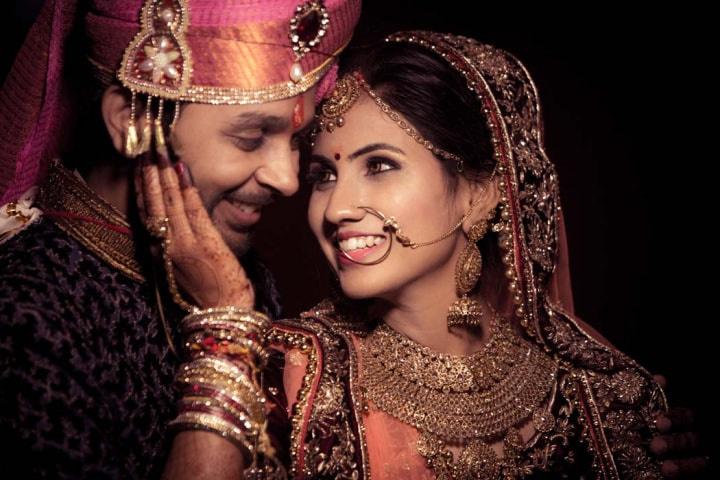 If you've been eyeing those Nizami bridal magazines and want a Hyderabadi regal look, go for heavy silver zardosi work on Lehengas with an elegant Khada Dupatta.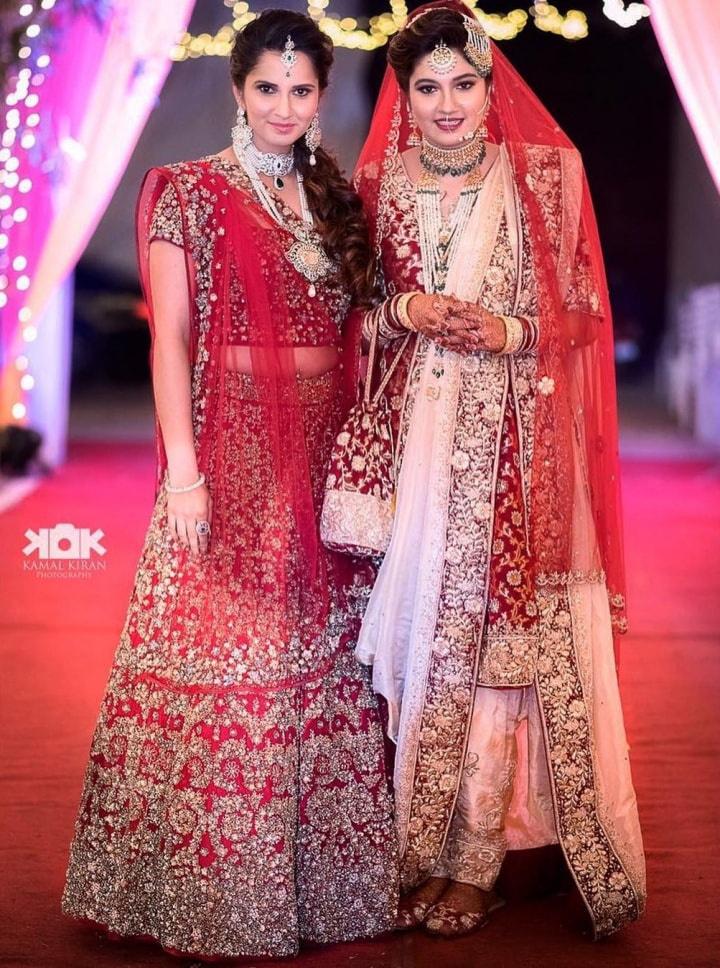 Accessorise with diamond jewellery. Grooms can wear silver embroidered Sherwanis with contrasting Uttariyas paired with matching Nagrai juttis. As an accessory, you can carry a sword in a kingly style.
C. Royal Menu -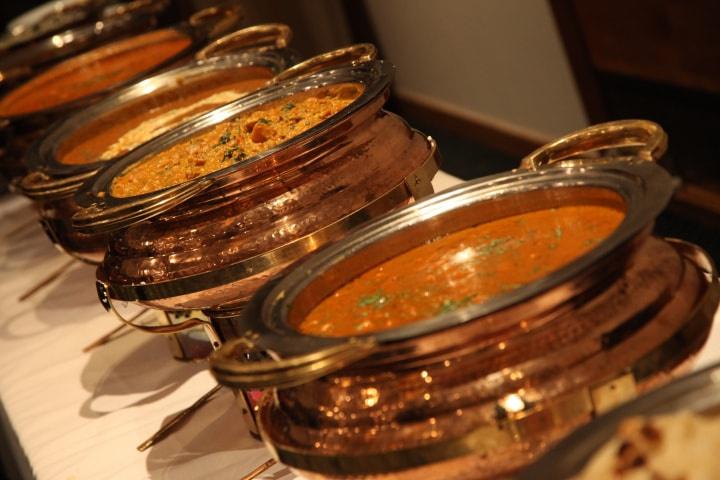 Make sure you add a touch of grandiose in food too. Talk to your wedding caterer while deciding on the wedding menu and include food and drinks apt for a royal themed wedding. For example, you can use metallic Surai instead of bottles for serving drink
3. Lucknowi Wedding Theme: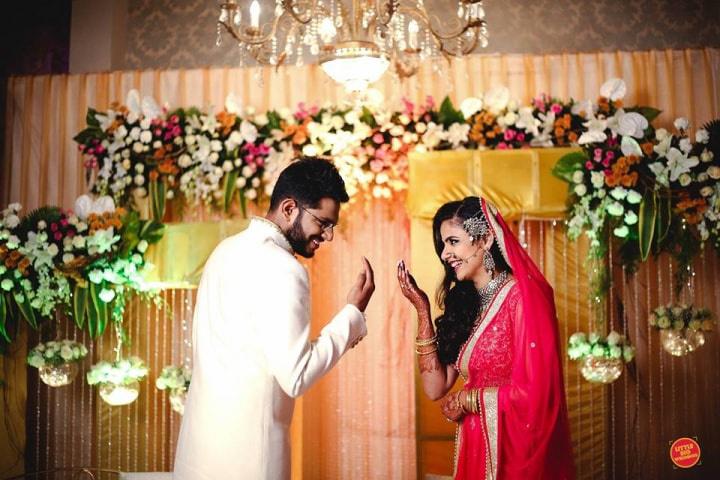 Live your Nawabi fantasy by having a classic Lucknowi theme for your wedding. Here are some pointers:
A. The Wedding Venue -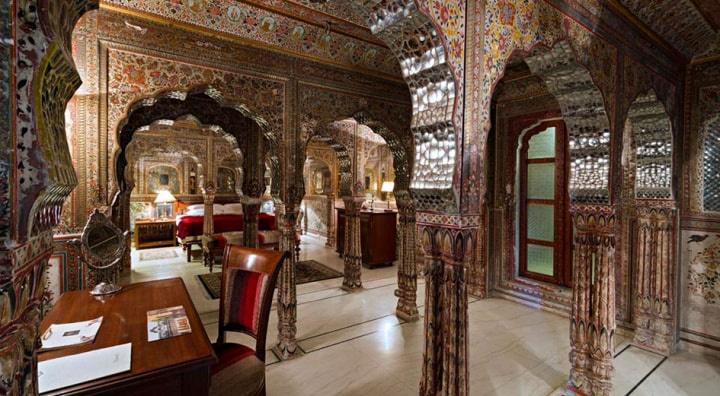 An elegant Haveli, a heritage property or an expertly decorated banquet play perfect host to your dream for a Lakhnavi themed wedding.
B. The Wedding Decor -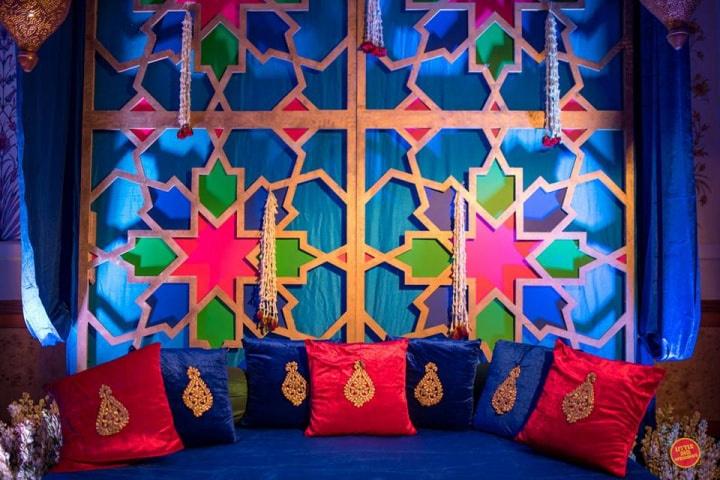 Go for antique chandeliers, lanterns, red roses, coloured glasses as a part of Mughal themed wedding decoration
C. The Wedding Events -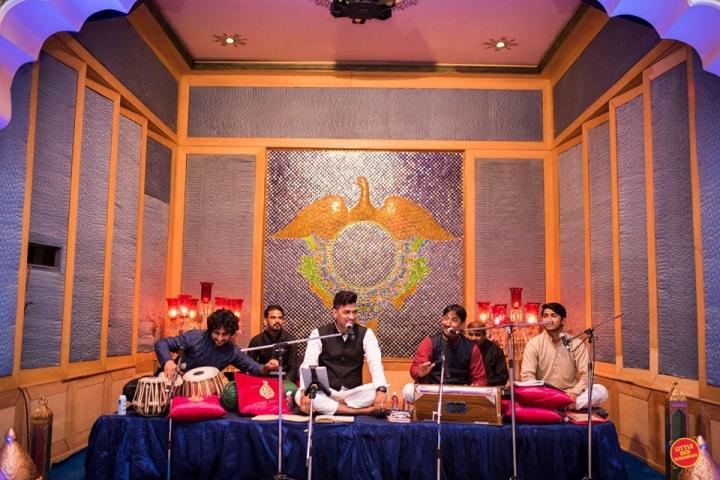 Welcome your guests with Ittar and Gajras for a perfect Lucknowi ambience. Organise an Umrao Jaan themed Sangeet with Ghazals and Nazms being special features
D. The Bridal and Groomwear -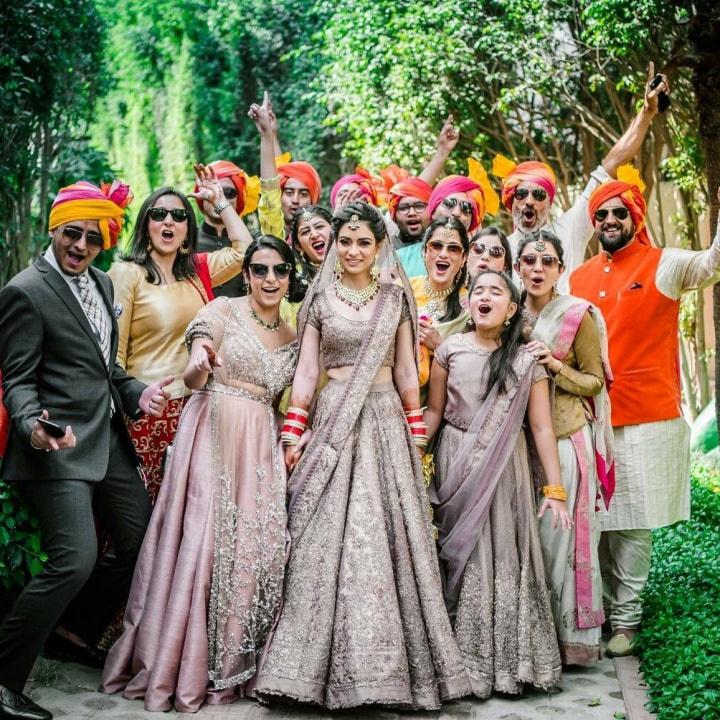 Use Lucknowi chikan as much as you can in your wedding outfits.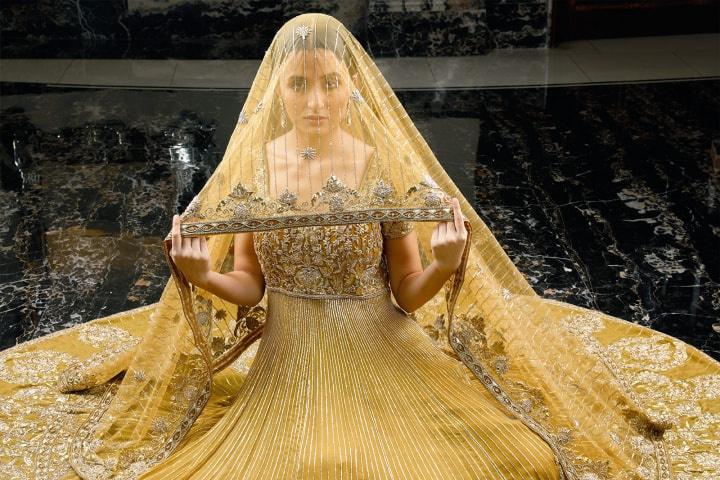 The bride can opt for Anarkali dresses for Haldi, Mehndi and Sangeet. Groom can go for a chikan embroidered Kurta for most of the ceremonies. Go for Kundan or gemstones for your bridal jewellery.
The Wedding Menu -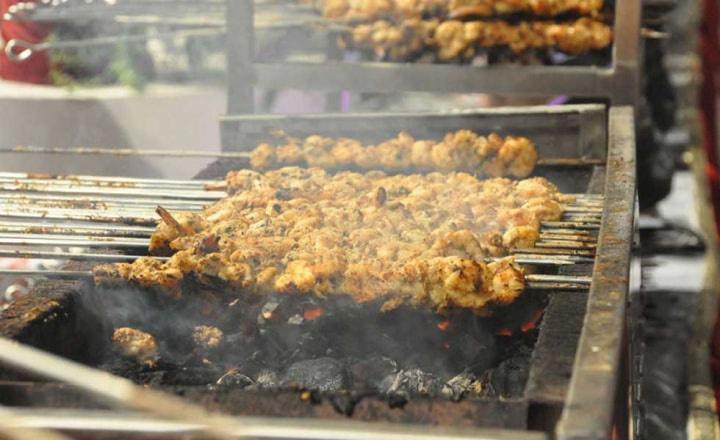 Don't forget to book appropriate wedding caterer to serve authentic Awadhi cuisine with famous Tunday Kebabs and Lucknowi biryani as special attractions.
4. Rajasthani Wedding Theme: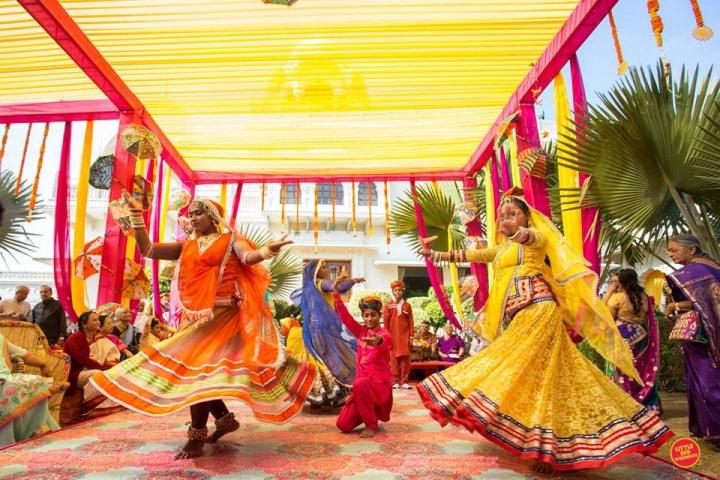 Add a little "Apno Rajasthan" touch to your wedding theme. Always a popular choice among Indian wedding themes here's all you can do for a Rajasthani wedding.
A. Wedding Venue and Decor -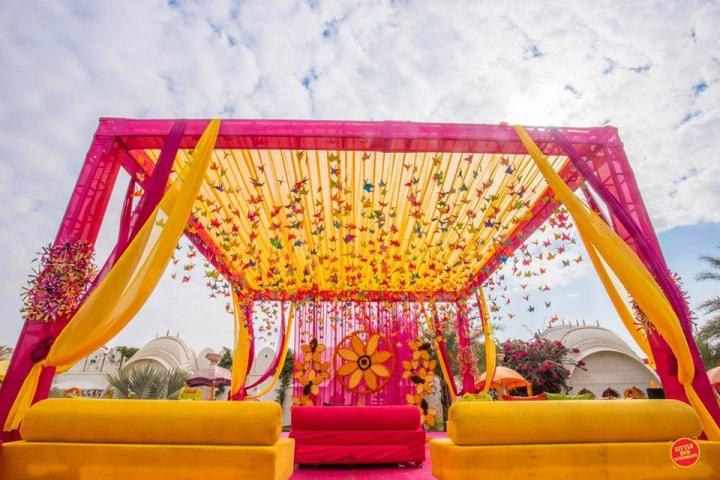 Go for colourful folksy decor like low floor seating with cushions and bolsters for your Rajasthani theme wedding. Use lots of Bandhani printed drapes, large clay pots, vases, clay wind-chimes, wooden figurines and sculptures as a part of the wedding decoration.
B. The Rajasthani decor -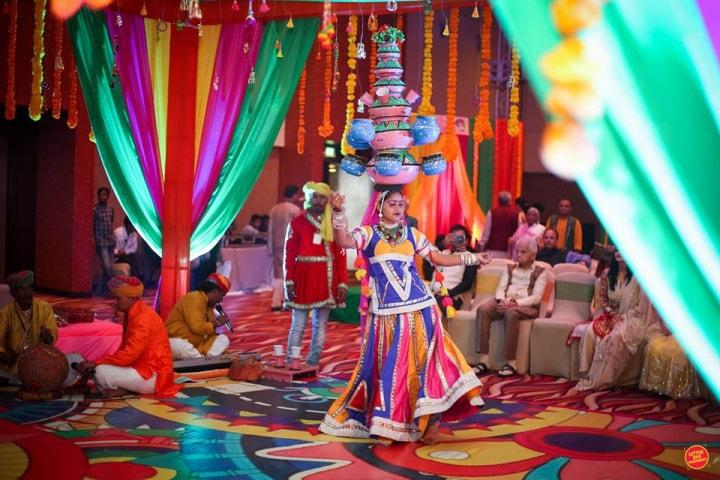 Give your Sangeet a unique character by organising Rajasthani folk song and dance performances. You can also entertain your guests with puppet shows, organised authentic Rajasthani Mehndi designs and craft a bridal entry in a palki.
C. The Bridal and Groomwear -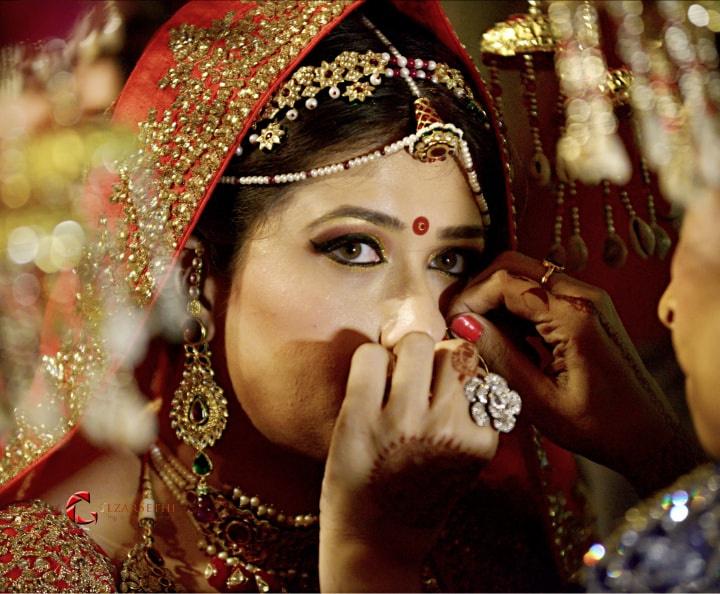 The bride can opt for traditional Rajputani bridal Lehenga in bright colours accessorised with Gota or Kundan jewellery.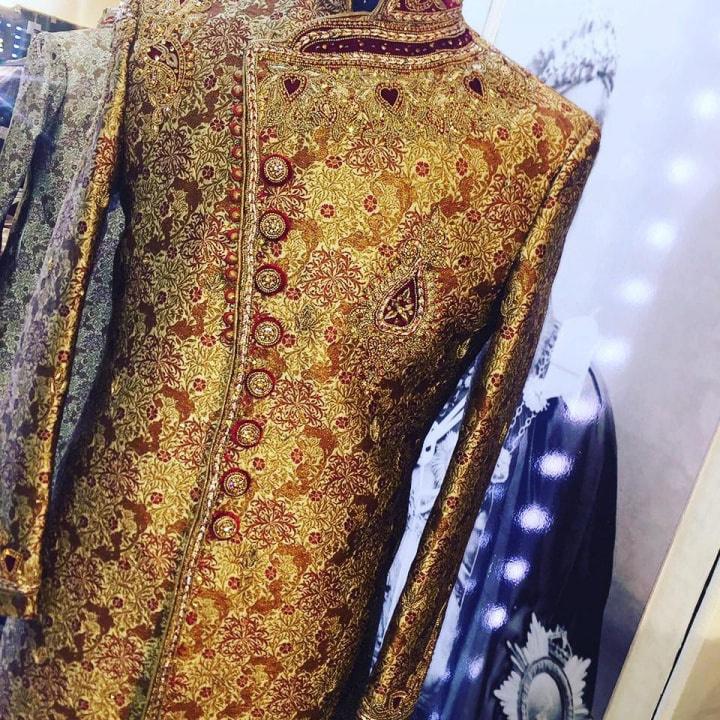 Grooms can wear Jamawar Sherwani with Zari, beads or stonework and a silk turban with stone ornate.
D. The Wedding Return Gift -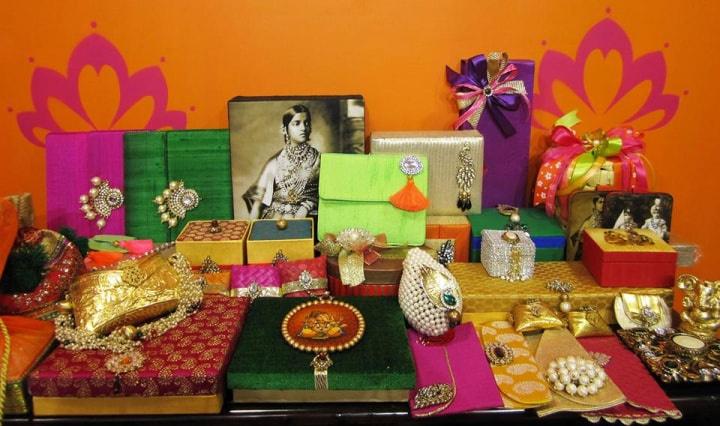 For wedding return gifts, you can opt for beautiful Rajasthani style jewellery boxes, tie & dye sari and dress materials or pottery items.
5. Beach Wedding Theme: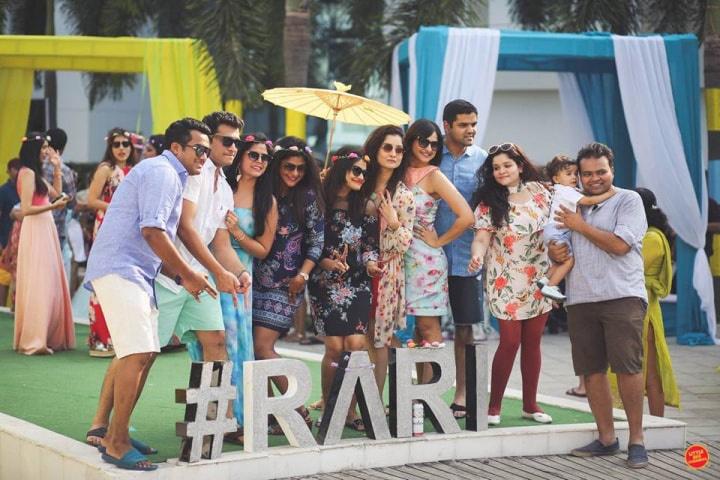 Want to have a wedding and a holiday wrapped in one trip? Go for a destination beach wedding which has become one of the most popular Indian wedding themes nowadays. Here are a few tips:
A. The Wedding Venue -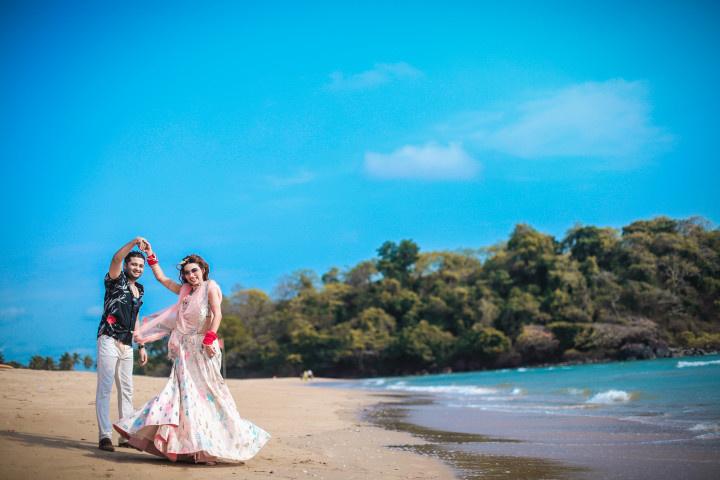 Book a beach resort or hotel as your
wedding venue
. As most of the events are outdoor, provide colourful umbrellas, hats, scarves and sunglasses to your guests.
B. The Wedding Events -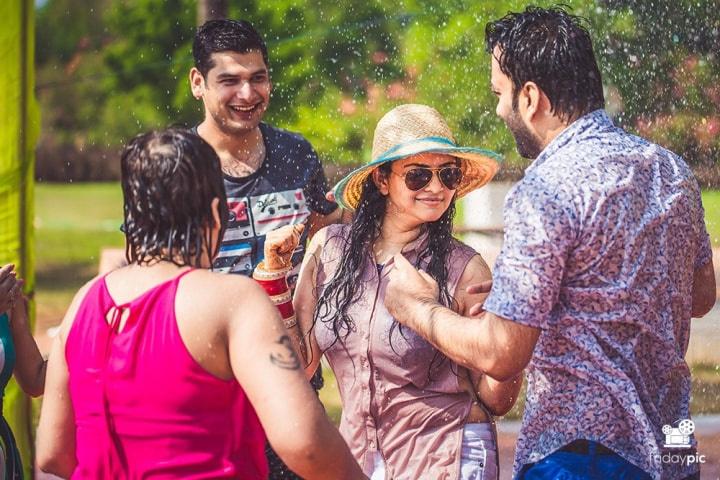 Organise calypso music, jazz and belly dance performances on your Sangeet or Cocktail nights. Go for Hawaiian costumes and luaus for a beach vibe. You may also organise a rain dance to get it everyone drenched in the mood.
C. For your guests -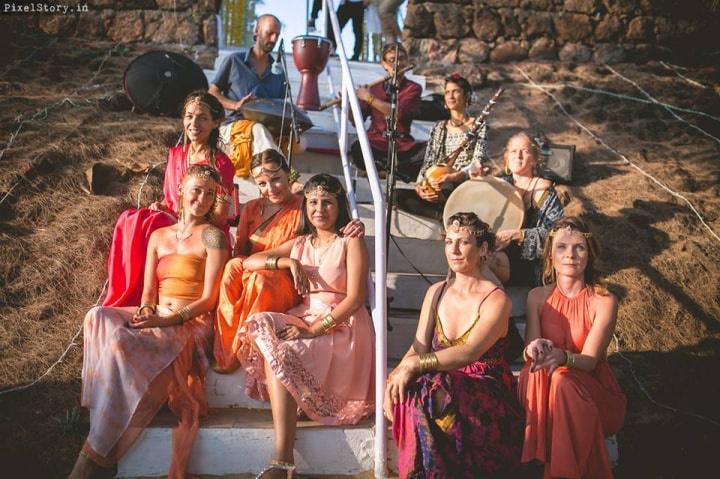 Engage your guests in beach games and contests. Keep huge bottles of sunblock for the guests scattered around the venue.
D. The Wedding Wear -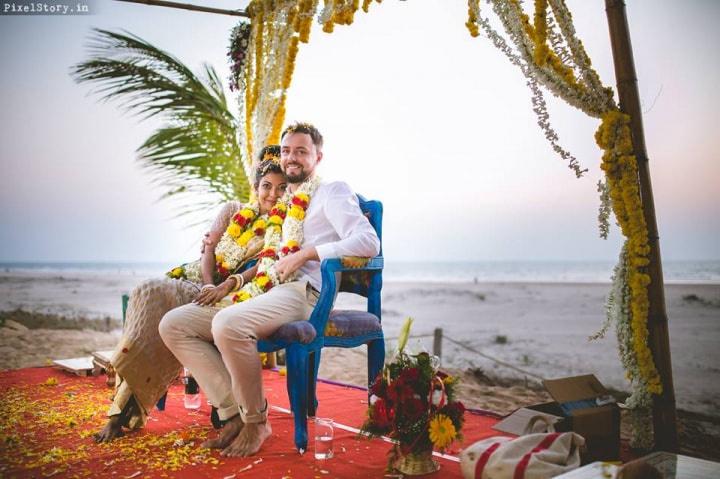 Wear summery, floral dresses for your wedding events. As for the wedding day, go for light or sea blue coloured clothes with minimal jewellery.
6. Green Wedding Theme: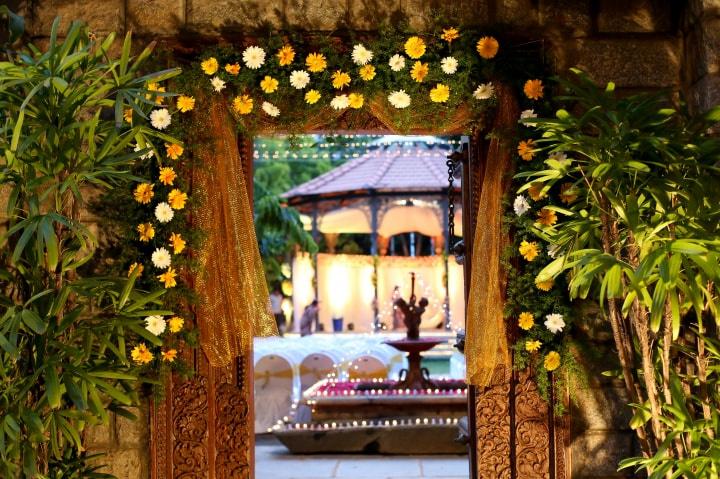 Couples are increasingly opting for a green wedding as it gives them a chance to do something for the society while they celebrate their love. Some ideas:
A. Wedding Venue -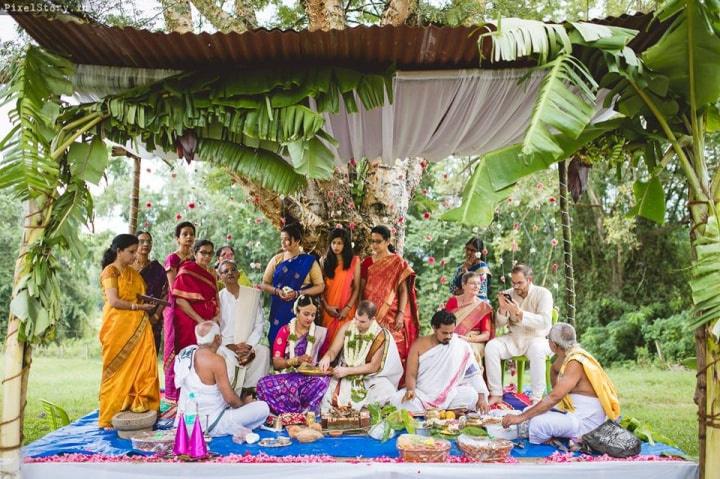 Choose an eco-friendly location with minimal waste or need for extra resources.
B. Wedding Decor and lights -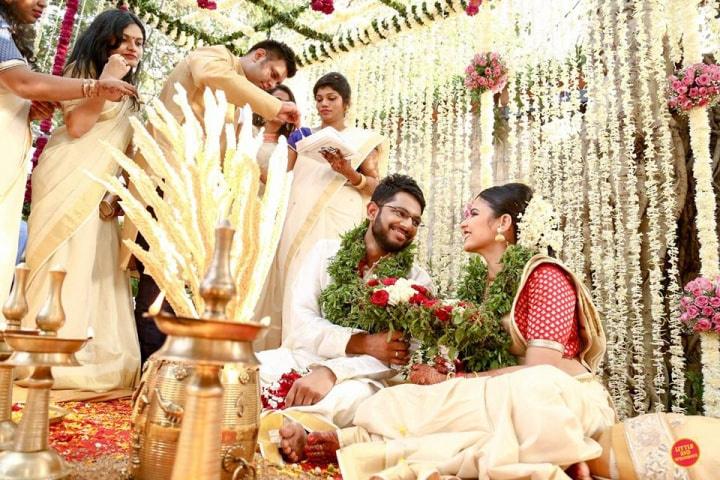 Go for Dupattas, drapes, saris and stoles for your wedding decor. Use candles, earthen lamps, oil lanterns and glass reflectors as a source of lights.
C. Wedding return gifts -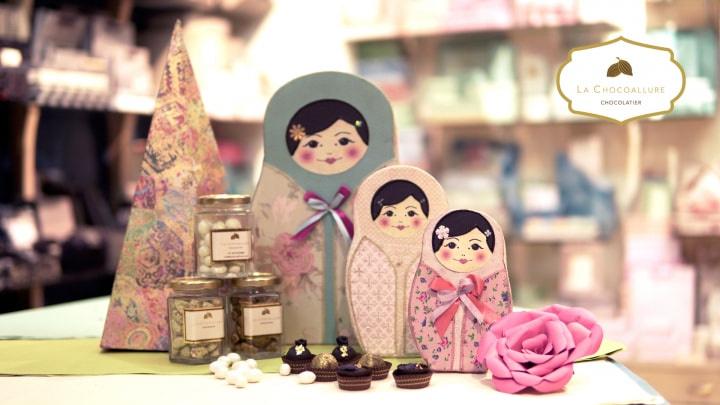 Request your guests to donate generously to any charity organisation instead of getting you presents. Give plants pots and saplings as return gifts to your guests.
D. Do your bit -
Contact an NGO to collect excess food from the wedding.
7. Indoor Garden Wedding Theme: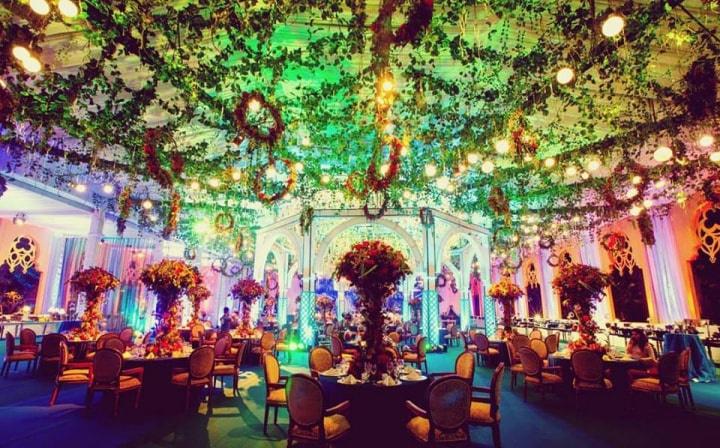 Perfect for sultry summers or heavy monsoons, an indoor garden wedding is one of the trendiest Indian wedding themes doing the rounds (like the Mehndi wedding theme, Bollywood wedding theme et al). Here's how to get creative:
Wedding Decor -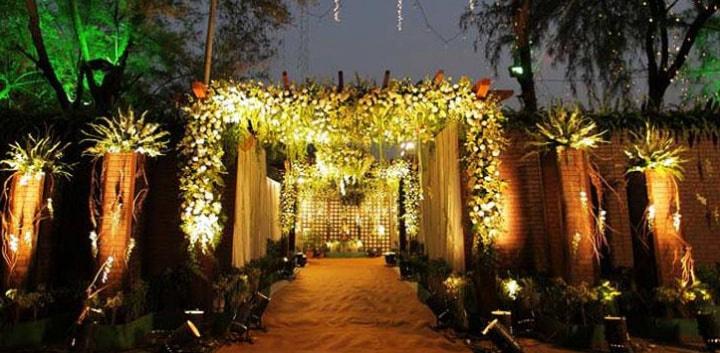 Use flowers and ferns as stage hangings and danglers. You can place flower pots, palms and various other indoor plants inside the wedding venue. Arrange tiny flower pots on guest tables with leafy table mats. Go for artificial grass carpet throughout the venue floor. You can also have an artificial stream, lake or a pond with fish
Bridal Outfit -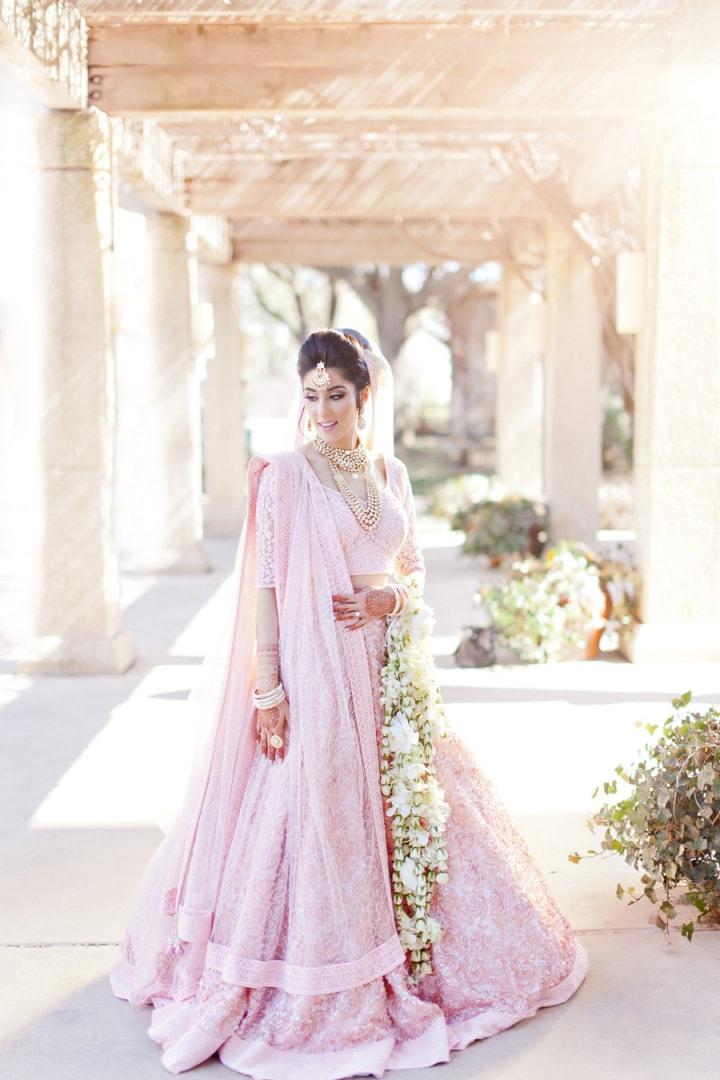 Use floral designs for your wedding wear, especially if you're opting for coordinated summer wedding outfits. You can go for floral printed footwear, hats, ties, shirts and salwar kameez for your Haldi, Mehndi or bachelor ceremonies
Jaimala designs -
Opt for a botanical Jaimala design for your wedding to go with the theme.
Wedding Music -
Ask your Wedding DJ to play garden sounds and birds chirps as an ambience noise
8. Forest Wedding Theme:
For couples who'd love to say their eternal vows in nature's lap, here are some fresh ideas for a Forest wedding:
A. The Wedding Venue -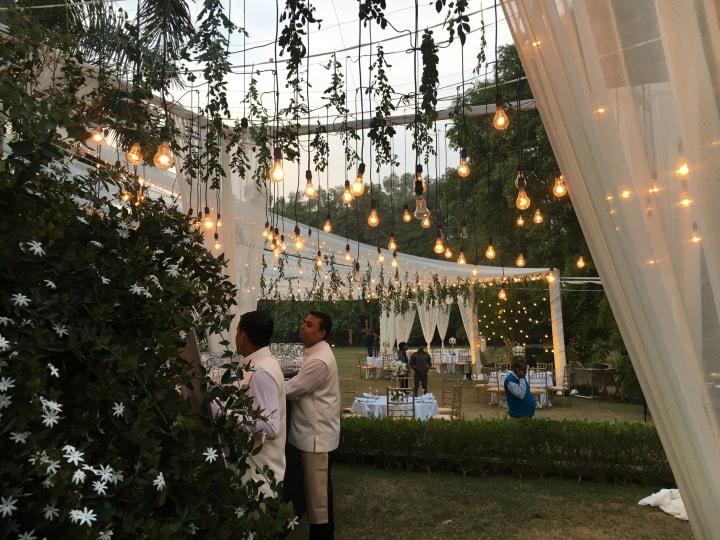 Book a Jungle resort or a forest bungalow or cottage for a real forest wedding experience
B. Wedding Decor -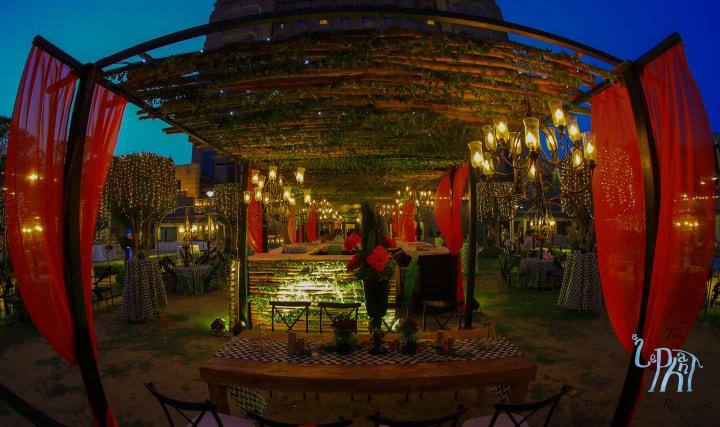 You can use logs as seating and tables for a rustic touch
C. Wedding Events -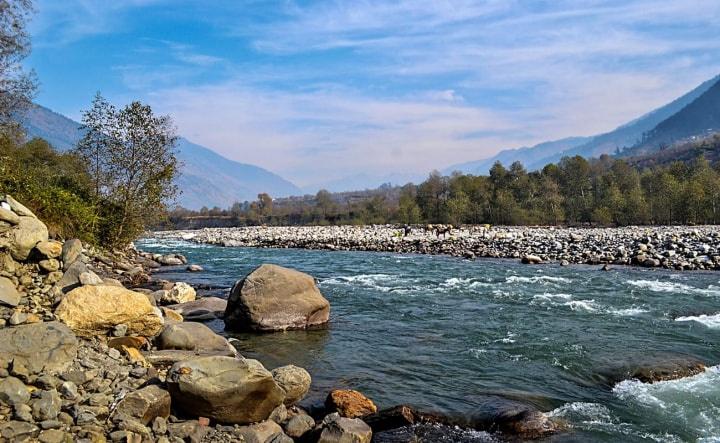 Tie the holy knot in front of a river or a lake. You can also arrange bonfires for your cocktail and Sangeet.
D. Bridal and Groom outfit -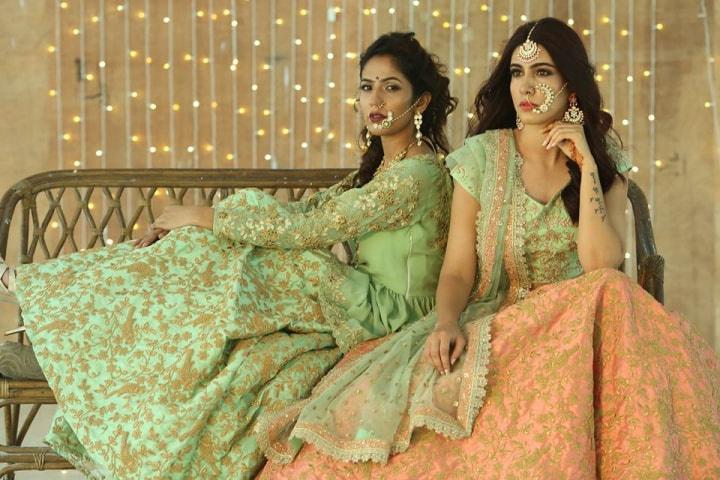 Wear different shades of green like olive, avocado, bottle or henna on different wedding ceremonies for a smooth blend with the surroundings.
E. Wedding Menu -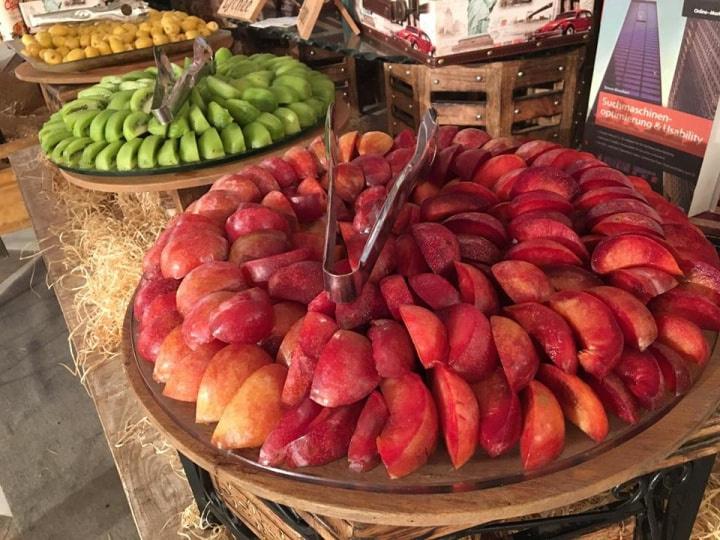 Let the wedding menu reflect elements taken from the elements. PIck fruits and vegetables local to the area (especially if you're planning a destination wedding). You could add freshly caught fish and meat to the dishes as well.
Choosing any theme for your wedding can be a fun thing to do with your partner. Get a hold of all kinds of wedding catalogues and websites before you select an apt wedding theme for yourselves. Your wedding day is supposed to be the most special occasion of your life. Make it an event full of surprises, quirks and bizarre stories so that when you look back at these moments, you just can't stop smiling.
So do you have any more interesting wedding theme ideas? Please share them with us in the comments section below.