Be One Step Ahead With Our Destination Wedding Cost Analysis To Plan A Flawless D-day
Wondering if your dream destination wedding costs a lot? Let us make your life easier with some tips to plan your wedding budget for your special day, without extending the envelope.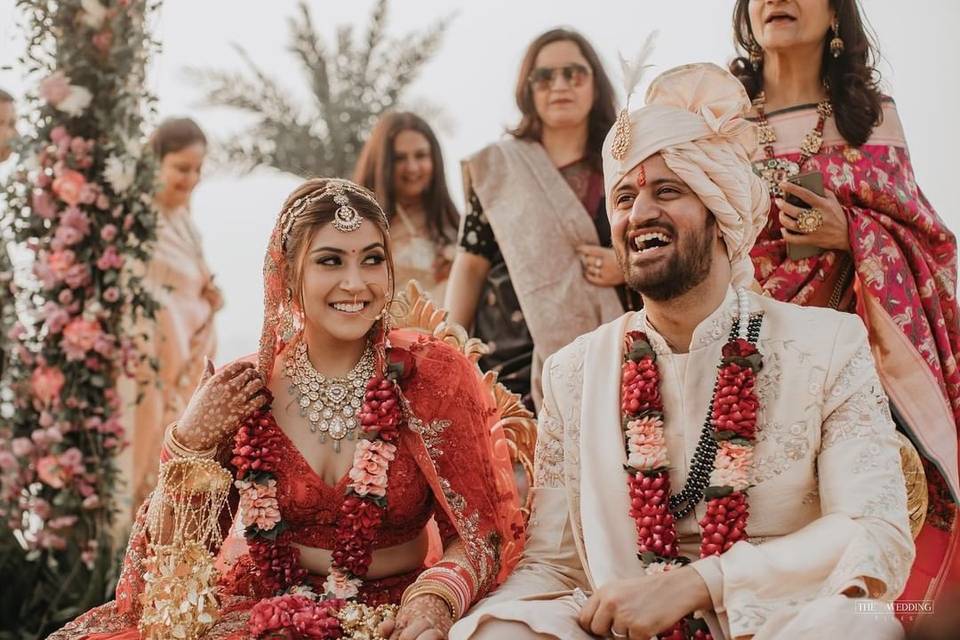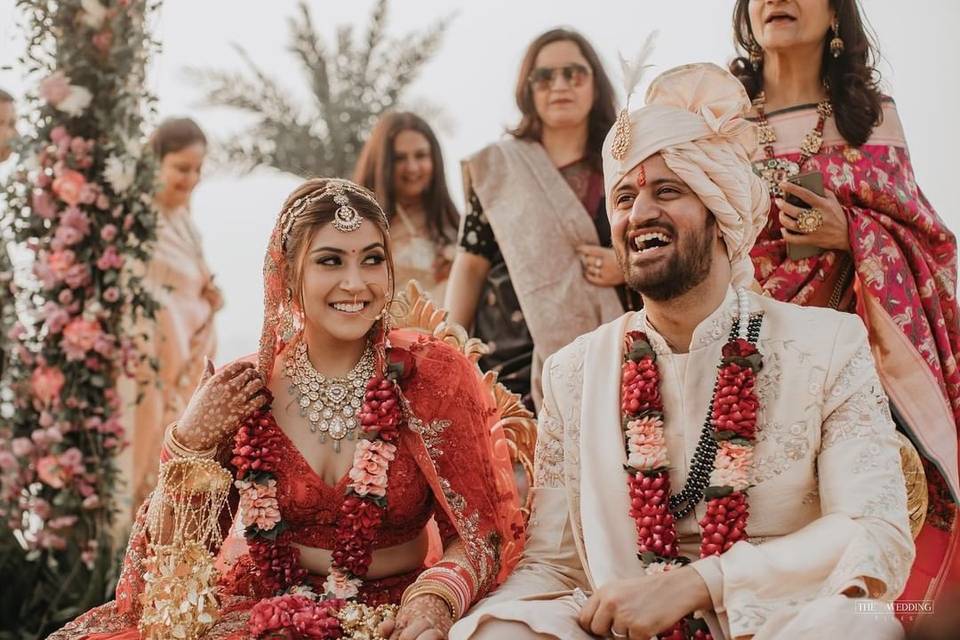 Image Courtesy: The Wedding Files
Destination weddings in India are like a long holiday with your friends and family. Fun, celebration and an exotic location to boot! However, planning the cost of a destination wedding can be a tricky task. Arranging the budgets for accommodation, vendors - caterers, travel, make-up artists, florists and all other necessary aspects add up when it comes to planning a destination wedding cost and indexing a budget.
The minute one hears the word "destination" they straight away assume that it would be a very costly affair! However, that is not always true! Even if you wish to take your vows on a scenic beach in Goa or amidst the mountain top of a cosy hotel in a hill station in Mussorie - there are ample ways to plan a budget that will not burn a hole in your pocket. A destination wedding is always planned beforehand and it is not an overnight affair, and if you make it an overnight affair then you will end up paying a lot more than expected. The location can be as serene as the white sands of Malaysian beaches or as regal as the forts in Udaipur and Jaipur and all of it can be done within an estimated budget - if planned the right way and at the right time.
From keeping tabs on the guest list to making bookings way in advance to save those extra bucks, we enlist for you some ways in which you can have the destination wedding of your dreams and also save on some extra bucks with these destination weddings cost factors that affect it the most!
How To Plan Budget for A Destination Wedding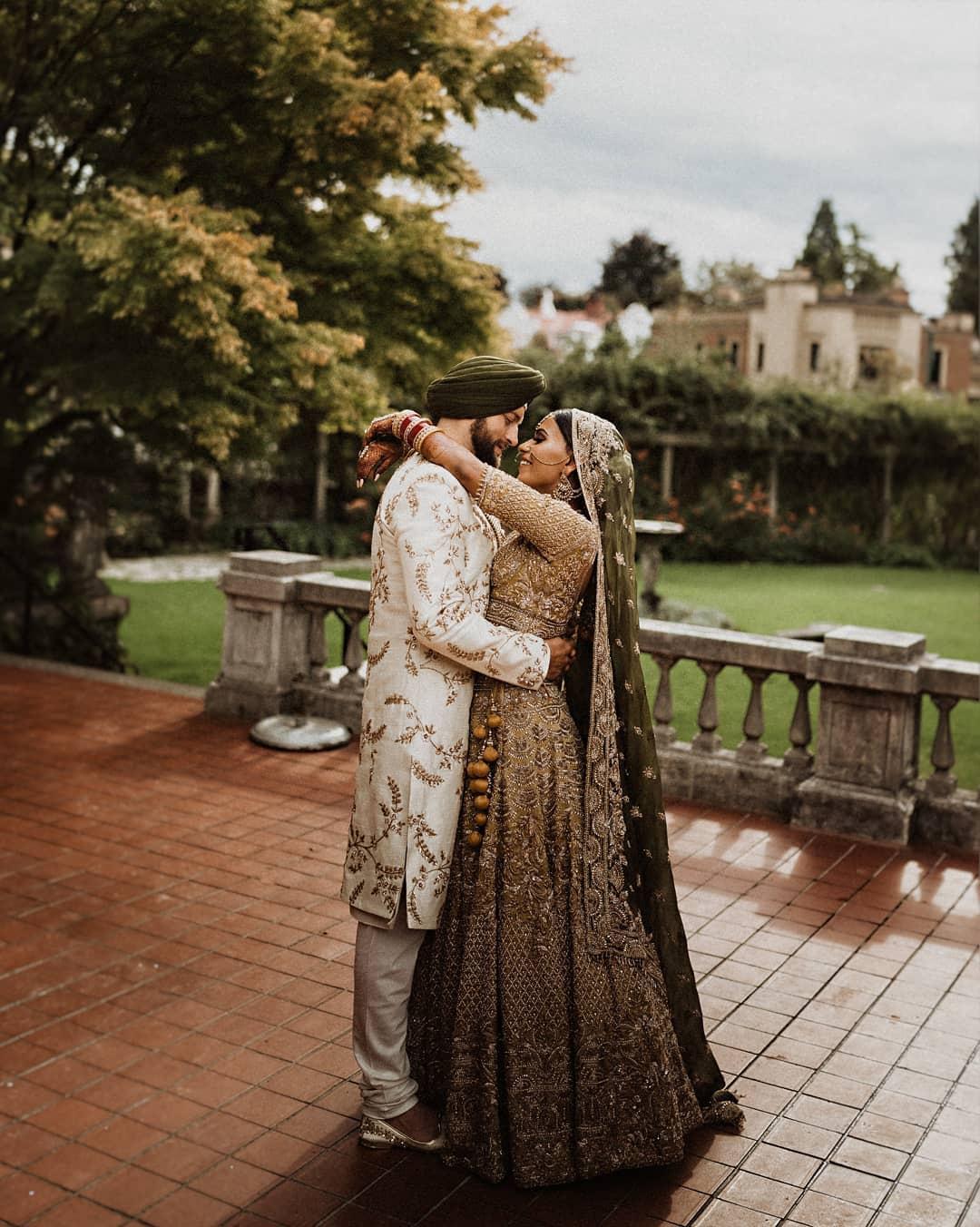 Image Courtesy: Amrit Photography
In order to plan a fool-proof destination wedding cost, you will need to factor in a variety of aspects that go into planning a flawless wedding ceremony. The work that goes into planning is tedious and every task comes at a cost that needs to be considered right from the first stage of planning the wedding. You must be wondering why considering every detail is necessary in order to plan a budget for a destination wedding. The answer is to avoid nasty surprises like an overflow in the expected wedding budget owing to miscellaneous expenditures, to be well-prepared with the plans, to be one step ahead, etc.
Now, there are a variety of factors that will influence your destination wedding costs and we have identified a few of the major deciding factors in this list below.
Destination wedding cost factors: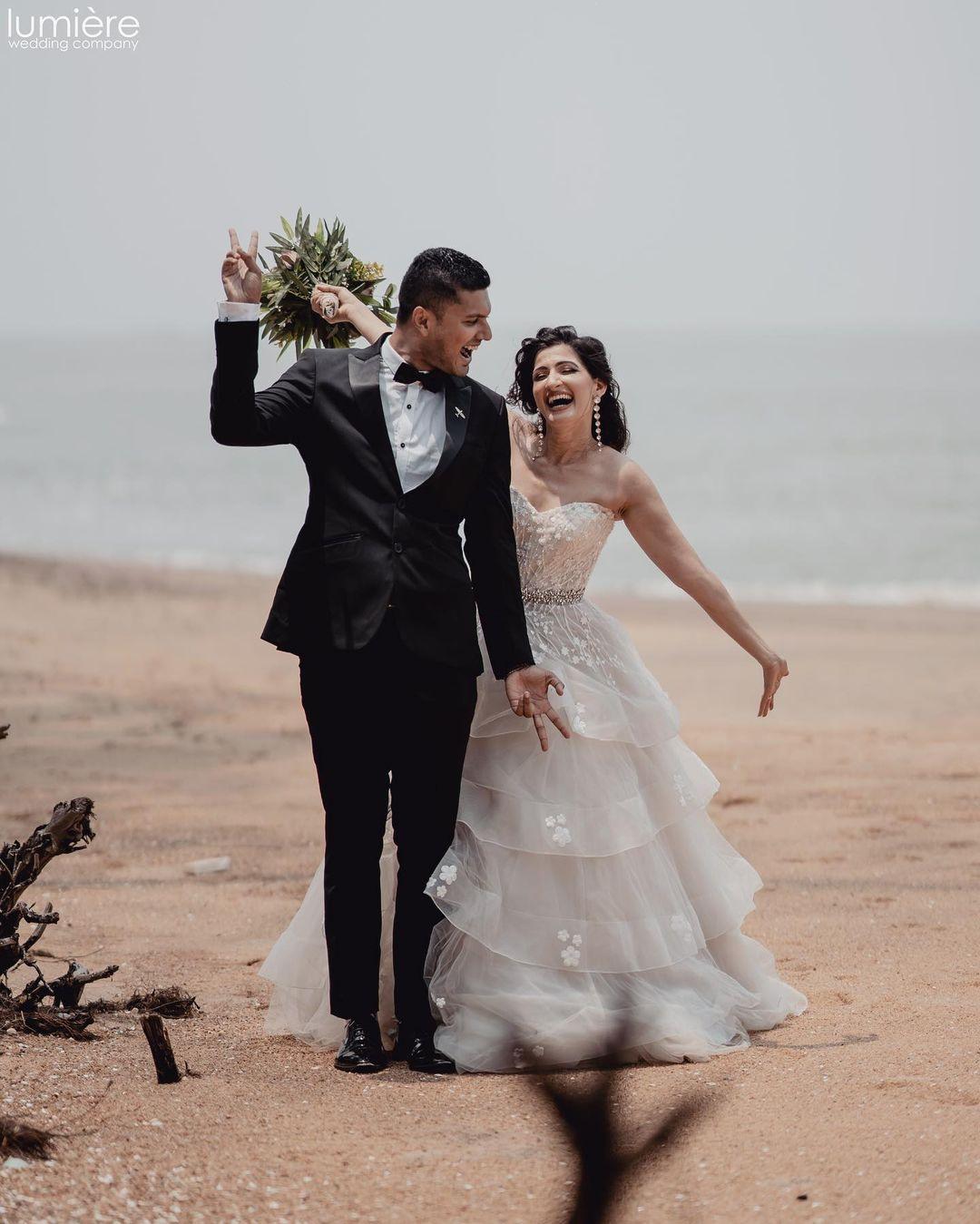 Location & Venue
The location and the venue in that location are probably one of the most prominent factors that will affect your destination wedding cost.
Make sure that the location you pick is easily accessible by various means of transportation like by road, railway or air directly. This will prevent any lavish transport arrangements from one city to another. You can also rely on some guests to make their own travel arrangements if the process and the route are convenient.
Try to pick a location that is "naturally pretty and aesthetic" so that you do not shell out a lot of your wedding budget on enhancing the facade of the location and property you have picked for your destination wedding.
Season & Time
Indian weddings mostly take place during the Saya season - the time that is considered auspicious for hosting wedding ceremonies by the spiritual and religious calendars. Now the non-Saya season also has specific wedding dates when you can tie the knot and in fact, do it mostly at prices that are lower than usual.
Every place in the country, as well as abroad, has a season when they receive or anticipate maximum footfall. These peak seasons are times when almost everything is sold out and booked so planning a wedding in the given location during those seasons can be a task unless you have started planning well in advance to be on top of everything.
You have to consider the season & time of your wedding before you start planning your wedding budget. If it is during the peak Saya season then you might have to keep a higher wedding budget in mind while a non-Saya season or day wedding can often cost lesser and thus require a lower destination wedding cost.
Travel & Stay
Destination weddings always come with the requirement of travel and stay. While in a residential wedding planning process, the only expenses are the venue's rent, F&B and stay for the handful of guests who are coming in from various different cities to your wedding, the travel and accommodation costs are mandatory when it is a destination wedding.
Depending on the distance of the location from you and your guests' residence, you will have to consider the destination wedding costs. You will also have to decide whether or not you will be covering your guests' travel and stay costs fully or partially. In fact, destinations, where you need to take a flight rather than a train or bus or drive by car, might cost you more.
And when it comes to the stay part, you will have various options like staying in different venues or the same as your main wedding venue and how much would it cost per person for either of the methods. This will impact your destination wedding cost.
Length of Guest List
The number of guests you plan on inviting almost always affects the total wedding costs - whether it is a destination wedding cost or a residential wedding cost.
The number of people on your guest list will decide the per head cost and therefore the overall cost that you will have to spend on the food and beverages (F&B), accommodation expenses, travel costs and so on.
With a long list of people on your guest list, you can probably opt for a wholesale rate or prepare a small wedding guest list for an intimate wedding and invest the budget in an unforgettable experience.
Wedding Vendors
The amount you pay to each of your wedding vendors also impacts the destination wedding cost.
Whether you are looking to hire local vendors or hire vendors who are ready to travel to your destination - a lumpsum amount goes into this aspect of destination wedding planning.
You can source vendors in and around your destination to avoid transportation costs if you are looking forward to hosting a destination wedding on a budget.
Once you have taken the above aspects into consideration, your destination wedding costs will be clearer and you will be able to plan a more organised wedding budget that will not take you by surprise or burn an unexpected hole in your pocket.
Also Read: Plan & Maintain Your Wedding Budget Online With WeddingWire India
To-Do List for Plan A Destination Wedding on Budget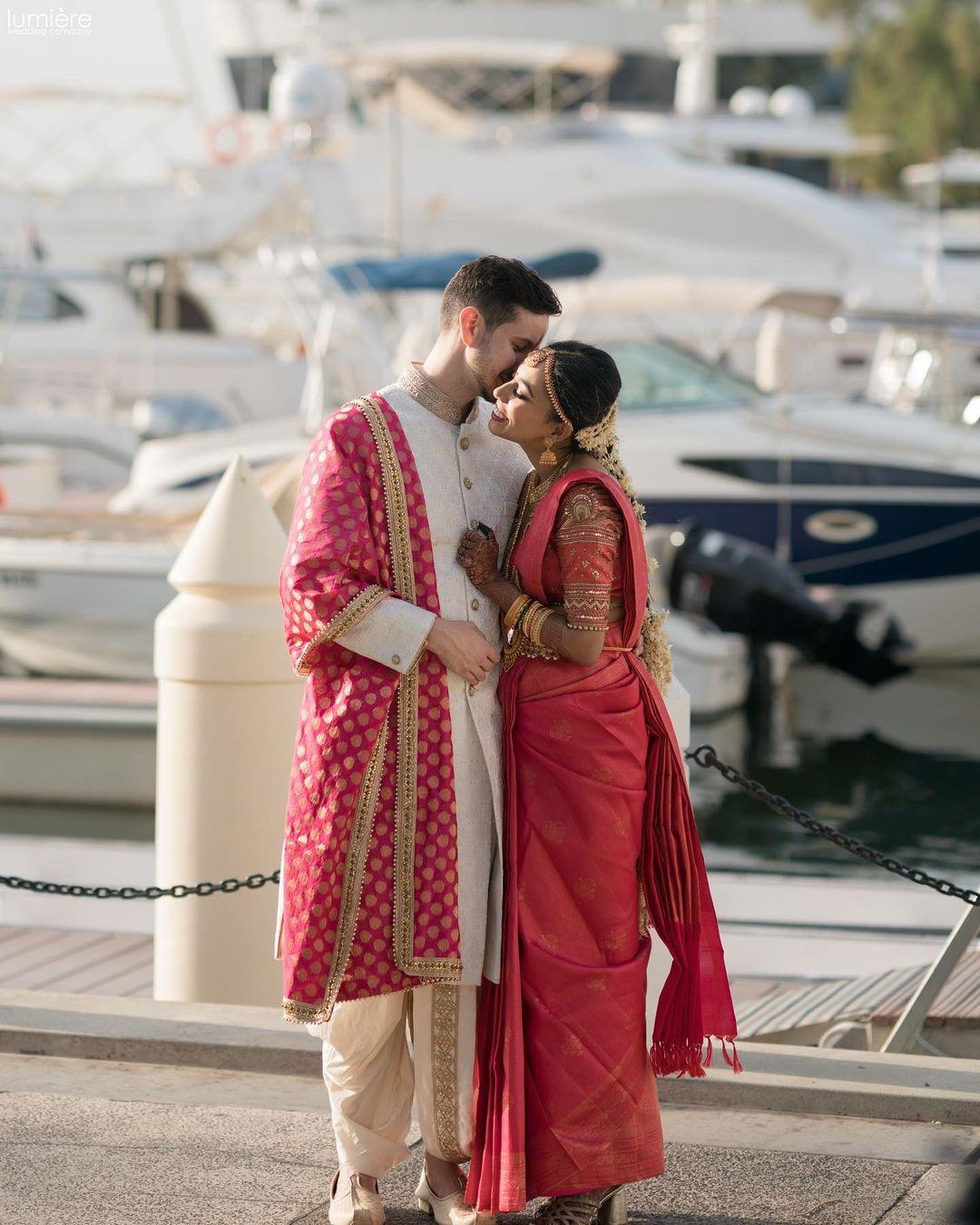 Here are some things to keep in mind if you want to plan a destination wedding on a budget:
Pick an off-beat location. The famous wedding destinations tend to be priced at a higher rate owing to their popularity.
Plan a wedding during the off-season. This allows a window for the vendors to charge lesser than their usual Saya season packages.
Book your stay in the same venue as the events. This usually results in an incredible discount on the packages quoted by the venue and added fun.
Keep the guest list crisp - if that means keeping it short, then be it. A guest list of 50-100 people in India for a destination wedding is economical.
Start making the bookings ASAP - at least a year before the wedding in case of venues and vendors and 6 months before the travel dates for tickets.
Book in bulk in order to bag those fancy discounted rates. Anything last-minute will cost you a bomb when you are considering destination wedding costs.
Do not try to accommodate too many events or too many days in your destination wedding to fit it in a pocket-friendly budget.
Plan everything down to the last detail! Be it the number of welcome drinks each guest gets or the kind of flowers that will be used for the decor.
Minimal decor elements can cut down your destination wedding costs. Pick local decor vendors who work in the vicinity of the venue and can source local decor elements to avoid extra transportation costs.
You can even use bigger seating tables that will reduce the number of centrepieces and other components involved in table decor.
Pick your drinks instead of keeping it an open bar if your guest list is longer than 100 people.
Include local food and drinks in the menu and keep your menu short. It prevents food wastage and allows guests to enjoy what is placed in front of them without any dilemma and hassle.
Include miscellaneous expenses like the cost of transporting your outfits or your decor elements to the venue, unexpected plus 1s, and a backup plan!
Also Read: 8 Most Important Destination Wedding Etiquettes to Remember!
Best Destination Wedding Locations in India with Costs
There are numerous places that will be ideal for you to host a destination wedding in India and we have handpicked some of the best locations with an average cost listed below.
Destination Wedding Costs in Goa
Goa is without a doubt one of the best places in India for you to host a destination wedding. If you are looking for wedding venues by the beach and the salty wind in your hair while you walk down the aisle looking ethereal - Goa is it. It offers a variety of locations and the old-world charm of the Portuguese roots that Goa flaunts is an added USP. For an ideal destination wedding in Goa, the cost would be somewhere between INR 15,00,000 to INR INR 70,00,000.
Destination Wedding Costs in Jaipur
The budget of course depends on how simple or how lavish you want your wedding celebrations to be. The guest list plays a very significant role here. However, we have also known of couples who have planned an intimate wedding with less than 50 people in Jaipur, who have had to spend INR 40 lakhs or more. On the other hand, couples have often planned a very pocket-friendly wedding in Jaipur for less than INR 10 lakhs. While all of these costs are highly variable based on multiple factors, an average of INR 30 lakhs can be considered a minimum wedding budget for a 100-150 people destination wedding in Jaipur. The destination wedding costs in Jaipur can go up to INR 90,00,000.
Destination Wedding Costs in Jim Corbett, Ramgarh
Jim Corbett is a beautiful destination, just a few hours' drive from the Delhi NCR. With the lush green belt that surrounds the place, if you are planning a serene destination wedding nestled in the green valley then you must plan a budget somewhere between INR 7,00,000 to INR 30,00,000 based on the size and idea of your dream wedding.
Destination Wedding Costs in Udaipur
A popular destination for weddings in India, Udaipur is embedded with a royal ambience and the forts and palaces will make for a great wedding venue. A fairytale wedding needs a regal backdrop for executing the perfect plan and when you are working on the destination wedding costs in Udaipur you will be looking at somewhere between INR 20,00,000 to INR 1 crore. The INR 20 lakhs packages would accommodate a guest list with 100 people. For anything more and a royal fort/palace wedding for more than 1 day can go up to INR 1 crore.
Planning a destination wedding cost doesn't have to be a stressful job if you follow the tricks and hacks we've discussed here. If you decide to hire a Wedding Planner, take quotes from different planners with details about their every service, in advance and choose the wedding planner that's best for you. There is always something for everyone. Remember, with just some smart planning, yours will be a destination wedding that your guests will never get tired of talking about! So, take cues from here and get in touch with a planner who is able to imagine your vision and give you what you desire within the set budget. Believes us, it is very much possible!
Do you have any other hacks to make the wedding budget plans easier? Let us know!
Top Blogs on WeddingWire India