Create Your Unique Wedding Hashtag With WeddingWire India
Looking for a wedding hashtag for your precious day? The WeddingWire India community is here to help you with a bunch of quirky wedding hashtag ideas. Scroll up for some eccentric and resourceful information!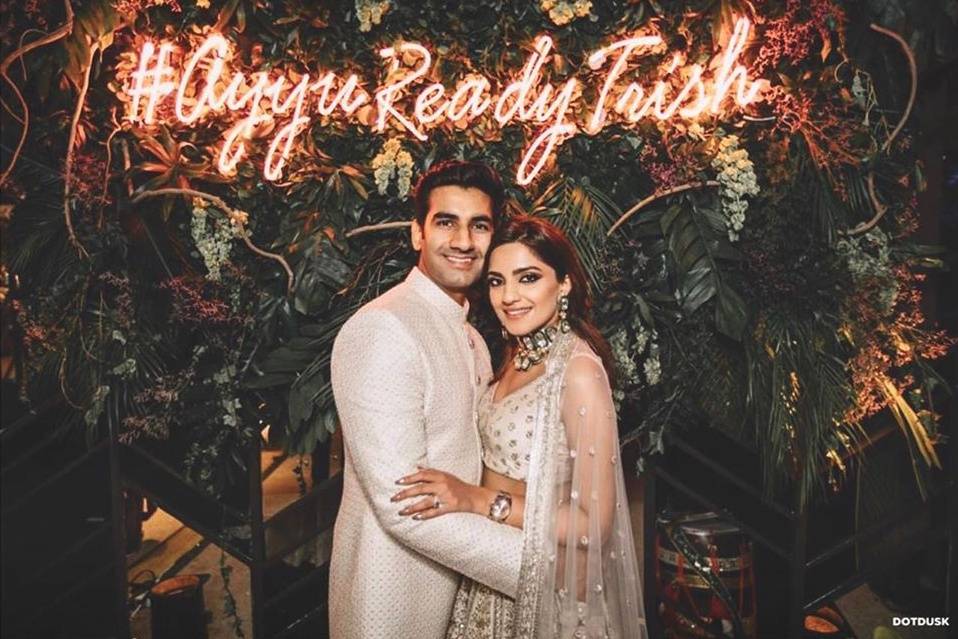 Indian Weddings hold a different charm when it comes to making memories and sharing laughter. The significance of different ceremonies and the charisma of guests makes a 'big fat Indian wedding' a memorable one. That one thing that adds the element of quirky and fun in Indian weddings is an eccentric wedding hashtag. Nowadays, the craze of Indian wedding hashtags has hit the board of creativity and newness. Couples are gushing over the idea of #APerfectWedding by selecting the most suitable hashtag from the wedding hashtag maker.
A wedding hashtag for Instagram holds exclusive characteristics of the bride and groom and binds everyone in the wedding together, with a touch of personalisation. This remarkable trend has pricked the bubble of ordinary and marked special moments.
The ever-evolving world of social media has become a raging platform for couples to document their wedding stories. Posting a joyous wedding picture on Instagram with a perfect Indian wedding hashtag, that is how you do it for the gram! Amp up your 'Wedding hashtag Instagram' game while you make a wedding hashtag for your nuptial functions. Don't know how to how to create a wedding hashtag? We've mentioned a bunch of top-notched tips with which you can ace your #ShaadiKiTayaari. What are you waiting for? Scroll up!
In this blog -
2. How to Create Your Own Wedding Hashtag on WeddingWire India's Community?
3. Pro-tips to create a Wedding Hashtag
4. How to share your Wedding Hashtag with your guests?
5. Types of Indian Wedding Hashtags
Everything You Need to Know About A Wedding Hashtag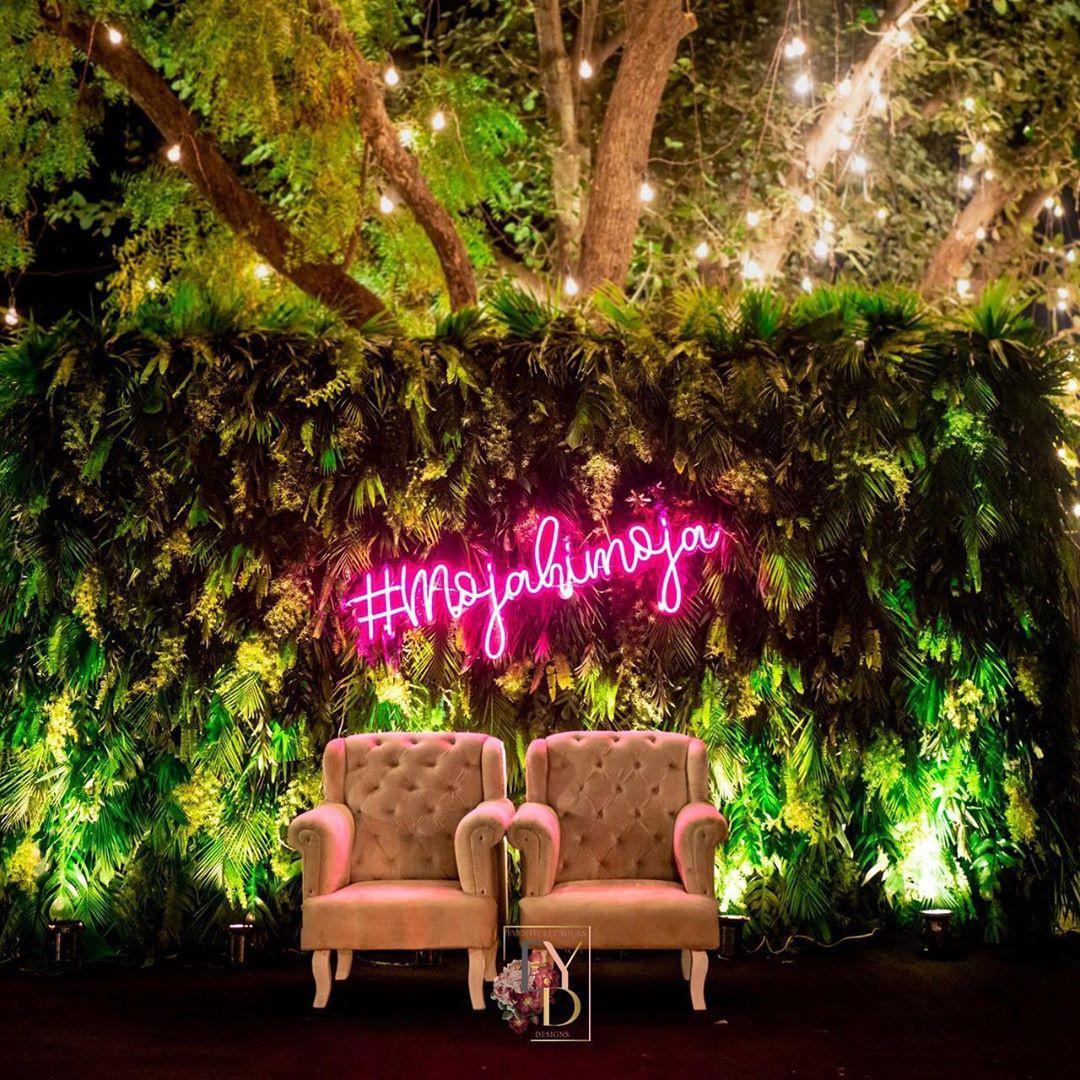 Wedding Hashtag - A Unique Way to Remember your D-day
In the modern wedding trend, Indian wedding hashtags top the value of a function. A wedding hashtag not only elevates the fun quotient in a ceremony but also holds a bunch of beneficial aspects. Here is a bag full of uses of wedding hashtags you need to look on:
Elevates the Wedding Décor
The major use of a quirky wedding hashtag is also a basic one. Nailing your décor game by keeping hashtag centrepieces, welcome banners, photo booths or a neon setup can add a spark to your nuptial ceremony.
Virtual Wedding Album
What is best than getting clicked with your #Baliye while you make happy memories? One of the best uses of a wedding hashtag is you get a chance to make your own virtual album. You can recall your #HappyShappy moments by just re-visiting your wedding hashtag and reminiscing to the fullest. Getting a trending wedding hashtag for your D-day is a lifetime investment as one hashtag is all you need to park all your bubbly moments on social media.
More Involvement of Guests
Wedding hashtag is a great way to indulge your guests as they would also love to share their presence by getting clicked with you. From capturing fun videos to stumbling upon amusing candids, they play a very important role in collecting gleeful memories. Yes, your dreamy wedding hashtag matters!
Create An Indian Wedding Hashtag on WeddingWire India's Community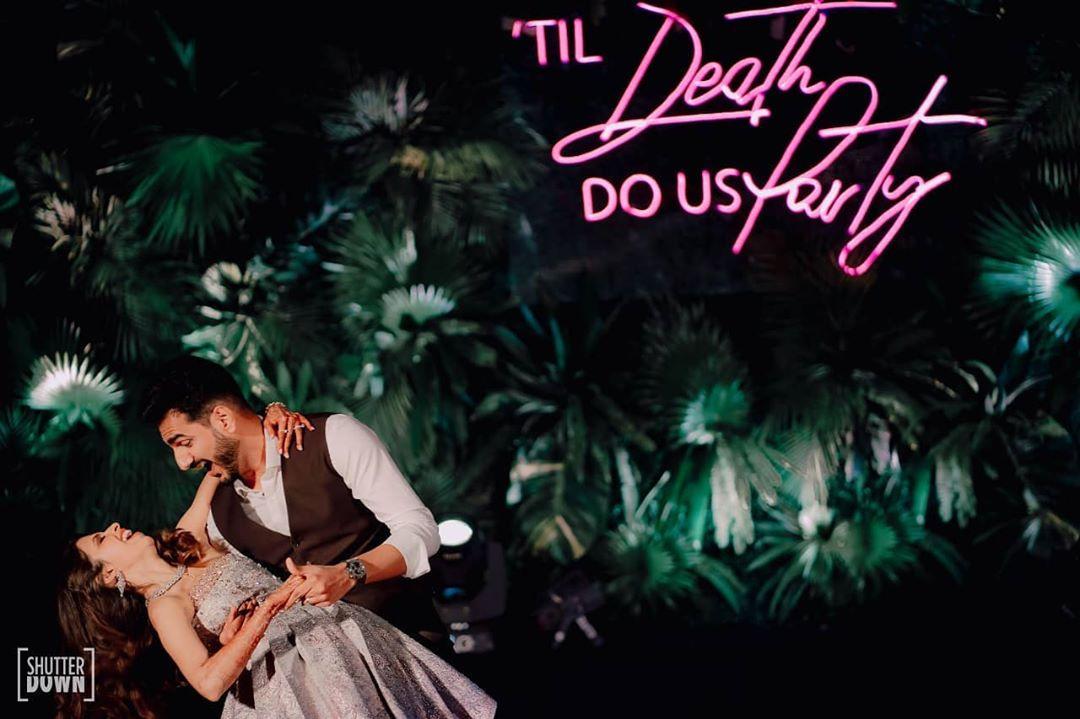 The craze of wedding hashtags has hit the walls of rage. Celebrities and power couples are not the only ones who take a dip in creating a queer hashtag. Nowadays, couples have evolved the trend and are matching the vibe with grace. The major goal of a successful wedding is not about executing rituals but making it notable by friends and insta-fam. Therefore, an Indian wedding hashtag should always be on point and relatable.
Are you confused about how to create a unique and attractive wedding hashtag? Or, falling behind the trend? Don't worry, we've got the most suitable platform where you can not only discuss your wedding muddle but can also ask for an innovative hashtag. Yes, you got us right. WeddingWire India Community is there to help you out through thick and thin. The community experts AKA virtual wedding hashtag generators make sure to level up your wedding with exclusive and trending wedding hashtags.
We guess everyone wants the best when it comes to their precious day. And, why not? Follow a couple of easy-breezy steps and express your #DilDiyanGallan in the form of trending wedding hashtags.
Step I- Select 'Do It Yourself' Category
The category says it all, you name it and we create it. Once you go on the community tab, select the 'Do it Yourself' category and you will get to see a bag full of trending wedding hashtag discussions posted by the couples. The intriguing Indian wedding hashtags shared by the users and wedding experts are made with full creativity and enthusiasm. Why look for an Indian wedding hashtag generator when community experts are here to help you with tonnes of trending wedding hashtags? What to do next? Post a discussion asking for a wedding hashtag!
Step II- Post A Discussion
Every couple has their cupid love memory which they wish to share on their wedding day. What's better than sharing your cherub love story in the form of a hashtag and seizing the attention of guests with glee? Don't know how to come up with a hashtag for weddings? Post a discussion on WeddingWire India Community and make the day of love a lovely one.
Once you select the DIY category, click on the 'Start a new discussion' Tab.
After you select on the tab, fill in your tale of love by mentioning the title and the message.
After you have mentioned the details, click on 'post' and the community experts will help you the best in curating the best wedding hashtags for you!
Easy, isn't it?
Pro Tips to Get A Wedding Hashtag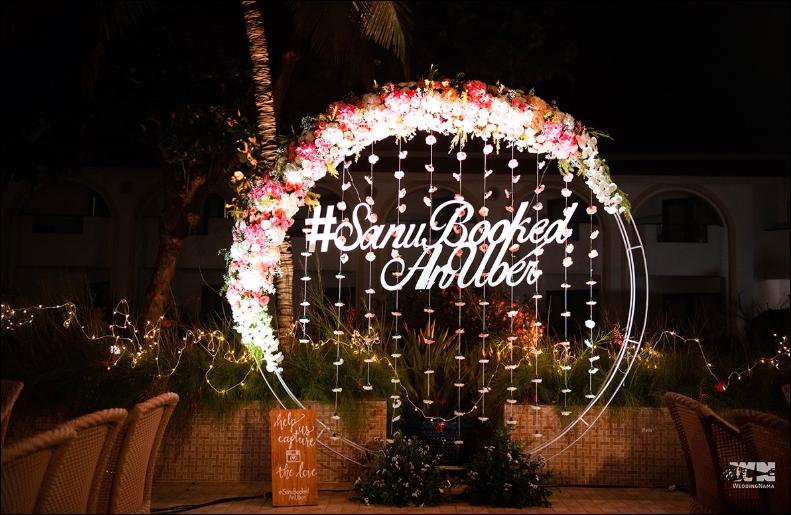 Combining the names of the bride and groom makes a good Indian wedding hashtag but when you add a sense of quirkiness, the wedding hashtag becomes super! Here are some points to spark your hashtag with boon and bloom:
Share your Love Story
From giggling on the wittiest jokes to making loveliest memories under the shadow of the moon, a charming love story is always cherished with bliss. Don't you wish to spread the tale of your love on your wedding day? A perfect wedding hashtag is one amazing way to express your feelings. Post a discussion on the WeddingWire India Community and get a list of fairytale wedding hashtags from the wedding experts. Did you know? Having fun with puns and adding quirky slang can tighten your wedding hashtag game!
Things You Like to Do Together
Every couple has their cherished spot, where they can spend a merry time with each other. Are you a power couple who loves to execute adventurous activities? Or, the one who cherishes long drives and lip-smacking food? Discuss your preferences on the WeddingWire India community and wedding experts will help in enhancing your love in the form of a trending wedding hashtag.
Your zodiac sign and most cherished memory
Making memories with your better half is the most precious thing. Why not share your prized memory in the form of an Indian wedding hashtag and discuss your cute nicknames? We guess this tip is going to do wonders on your D-day. Sharing your zodiac sign can also boost up the game of Indian wedding hashtags.
An Indian Wedding Hashtag for Pre-Wedding Functions
Pre-wedding hashtags are not only meant for D-day but other auspicious functions as well. From bachelor/bachelorette to mehndi function, a pre-wedding hashtag can do marvels in collecting a bunch of pleasant reminiscences. Get a chic wedding hashtag for your #TheGang on WeddingWire India community and pile up your functions with ecstasy.
Also Read - Quirky Wedding Hashtag Examples by WeddingWire India
Ways to Inform Guests About the Wedding Hashtag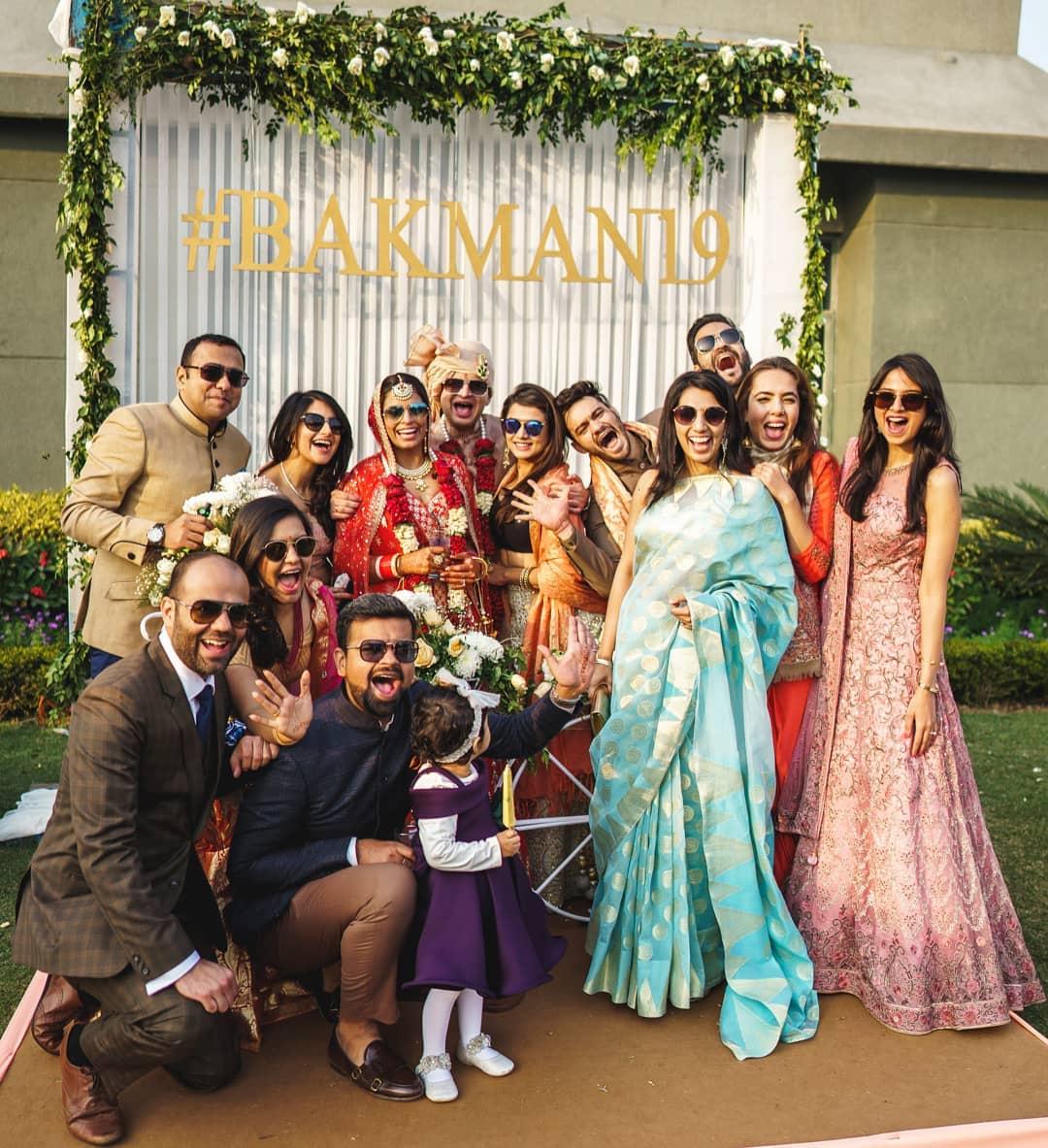 What to do once you've got your hashtag? Inform guests and friends about it! You can spread the word of your hashtag via:
On Wedding Invites
Invite cards are the foremost thing which is executed in the wedding functions. This is the safest option to create a swift awareness amongst the guests and family members. Use the wedding hashtag on the wedding invites and let the world know about your love story with happiness!
On Bachelorette/Bachelor Props and Invites
This is the finest way to raise a toast of your love story in the form of a quirky hashtag. Contemplate the thought of getting married while you pop the champagne of new beginnings with your #squad.
Welcome Banners and Table Decor
This is the trendiest way to elevate the worth of your love story and keep it as a forever treasure. A wedding hashtag on welcome banners creates a vibe that helps in keeping up the excitement of the guests.
A Social Media Tag
Who does not like getting heed on social media? And especially when it's your wedding? Brew the charm of your bond on the gram by using the hashtag while you bookmark your jolly wedding moments. A hashtag for wedding photography adds oomph to wedding functions.
On Wall Décor
Be it a 'Gende Ka Phool' or 'Gulab Ka Phool', a floral wedding hashtag as a background will always steal the show with prominence and allure.
These hacks are going to light up your hashtag game with ease. The WeddingWire India community makes sure to fulfil your dreamy wedding wishes by providing helpful and creative solutions. Make sure your hashtag is used in every minute detail of the functions. Overuse of the wedding hashtag will not only make your guests aware but will give you a lifelong label.
Types of Indian Wedding Hashtags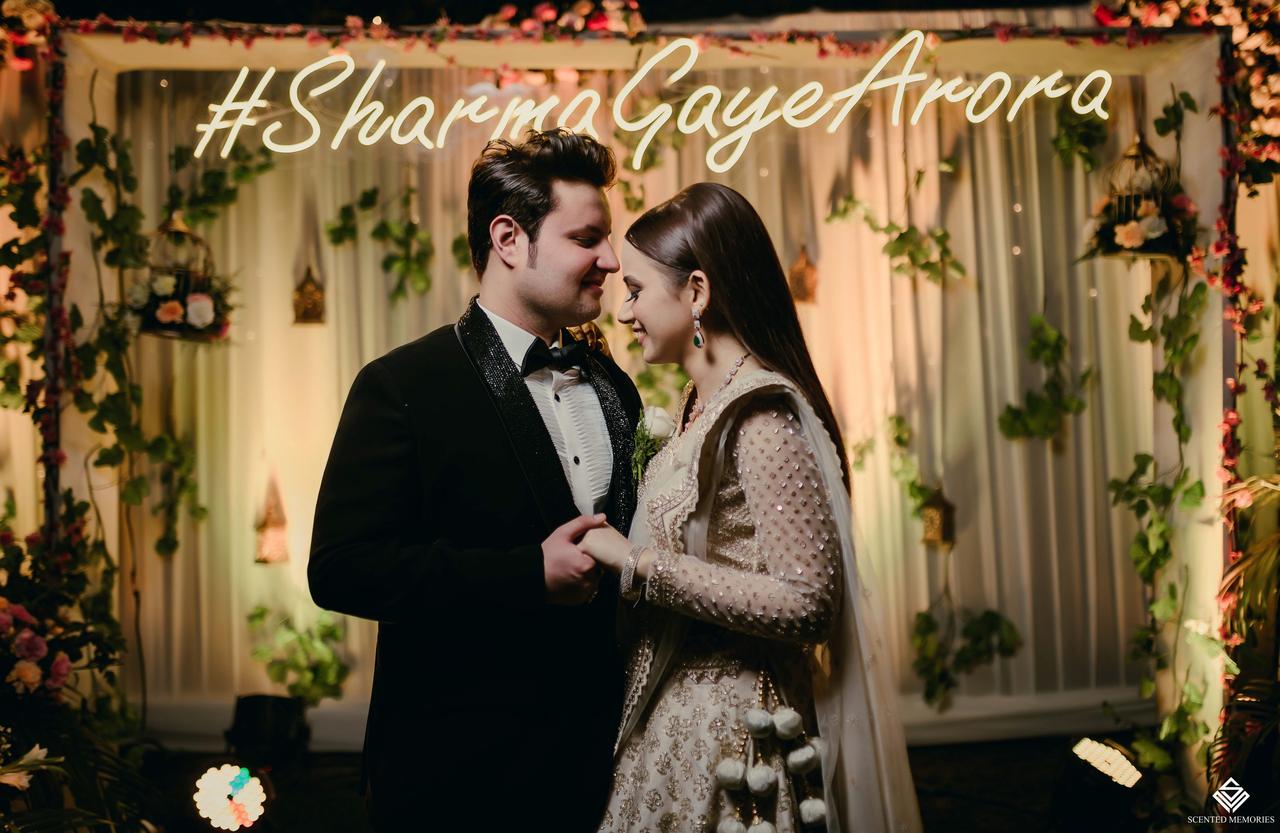 Indian wedding hashtags hold a different vibe of cheerfulness. From witty to oh-so-romantic feelings, a trendy wedding hashtag seizes the wedding memories with glee. Do you know how to create a wedding hashtag? Before you think of one golden tag, let's jump onto the types of trending wedding hashtags.
Funny Wedding Hashtags
Shoutout to one of the famous types of wedding hashtags! The majority of couples stumble on funny wedding hashtags as it gives a sense of humour and laughter to the guests. Wish to add #LuvShuvTeLaughter in your wedding hashtag? Choose a funny hashtag for your wedding functions, and you are good to go! If you are looking for a free hashtag maker, Community experts at WeddingWire India are going to make your wedding hashtag journey smooth and exclusive.
Also Read: Learn How to Make Bridal Hashtags for a Unique & Quirky Decor
Desi Wedding Hashtags
#ShudhDesiRomance is always good when expressed through an Indian wedding hashtag. Desi wedding hashtags are used to amp up the touch of traditions and ceremonies. Are you looking for a desi wedding hashtag generator? Start a conversation on WeddingWire India Community, and the experts will help you with trending wedding hashtags.
Fairytale Wedding Hashtags
Are you a fairytale lover and love to dip in the world of fantasies? If yes, then this type of wedding hashtag is for you! Make your happily hitched moment merry while you opt for a fairytale wedding hashtag. The wedding hashtag for couples is meant to be cherished forever. Get a #PariyionKeJahanMeJaan type of wedding hashtag while you start the new beginnings with joy.
What are you waiting for? Go to the WeddingWire India community and create your own wedding hashtag. After all, it's your #Shaadi, go explore with creativity!
Read More -
Mehndi Design | Proposal Lines | Simple Finger Mehndi Design | Arabic Mehndi Design | Propose Day Quotes for Boyfriend | Wedding Anniversary Wishes for Sister | Change Aadhar Card Name after Marriage | Tamil Wedding Calendar | Simple Mehndi Design | Pre Wedding Quotes | Engagement Anniversary Wishes | Funny Wedding Wishes for Bestfriend | Blouse Design | Rangoli Design | First Night Tips for Bride | Wedding Anniversary Wishes