Propose Day Quotes for Boyfriend - 80+ Propose Day Messages for Him
Every year couples around the world look for the perfect words to express their love to their partners on Valentine's Day. This propose day, shower your boyfriend with happy and romantic propose day quotes that will surely sweep him off his feet!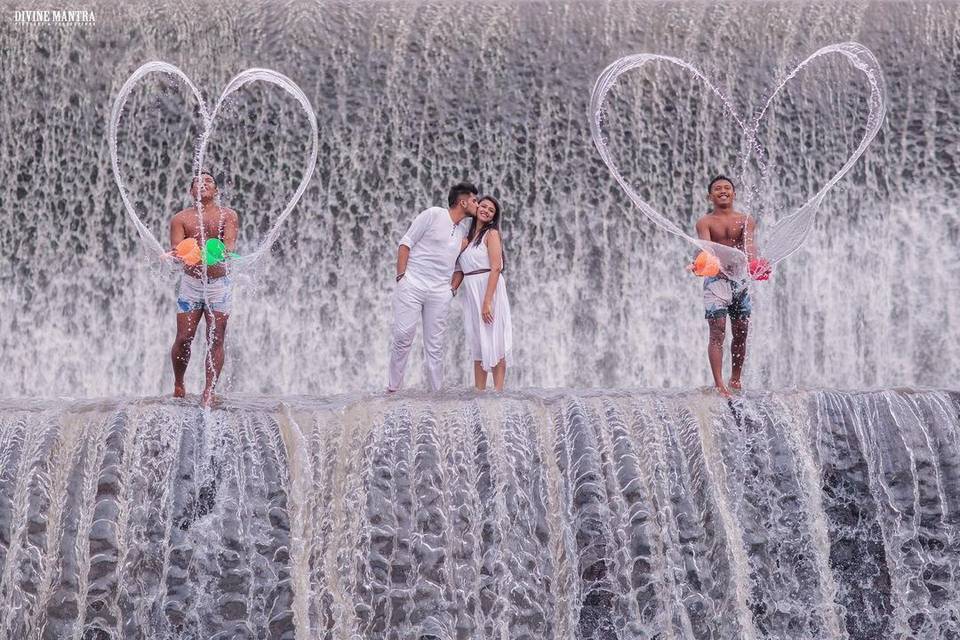 14th February is an important date for all the lovebirds out there. Before that, days like rose day, propose day, and chocolate day (we all remember the list pretty well!) are celebrated throughout the week. You are never too old to express your love and words are the best way of doing that. Nothing touches a person more than some heartfelt words. Writing them can be a little tough, so we found some for you. Girls, here are some love proposal quotes for your boyfriend - the best way to tell him how you feel and make him feel special. Why should he always find ways to express his feelings?
In this Article -
1. Propose day quotes for husband
2. Propose Day Quotes for Love
3. Emotional proposed day quotes
Propose Day Quotes for Husband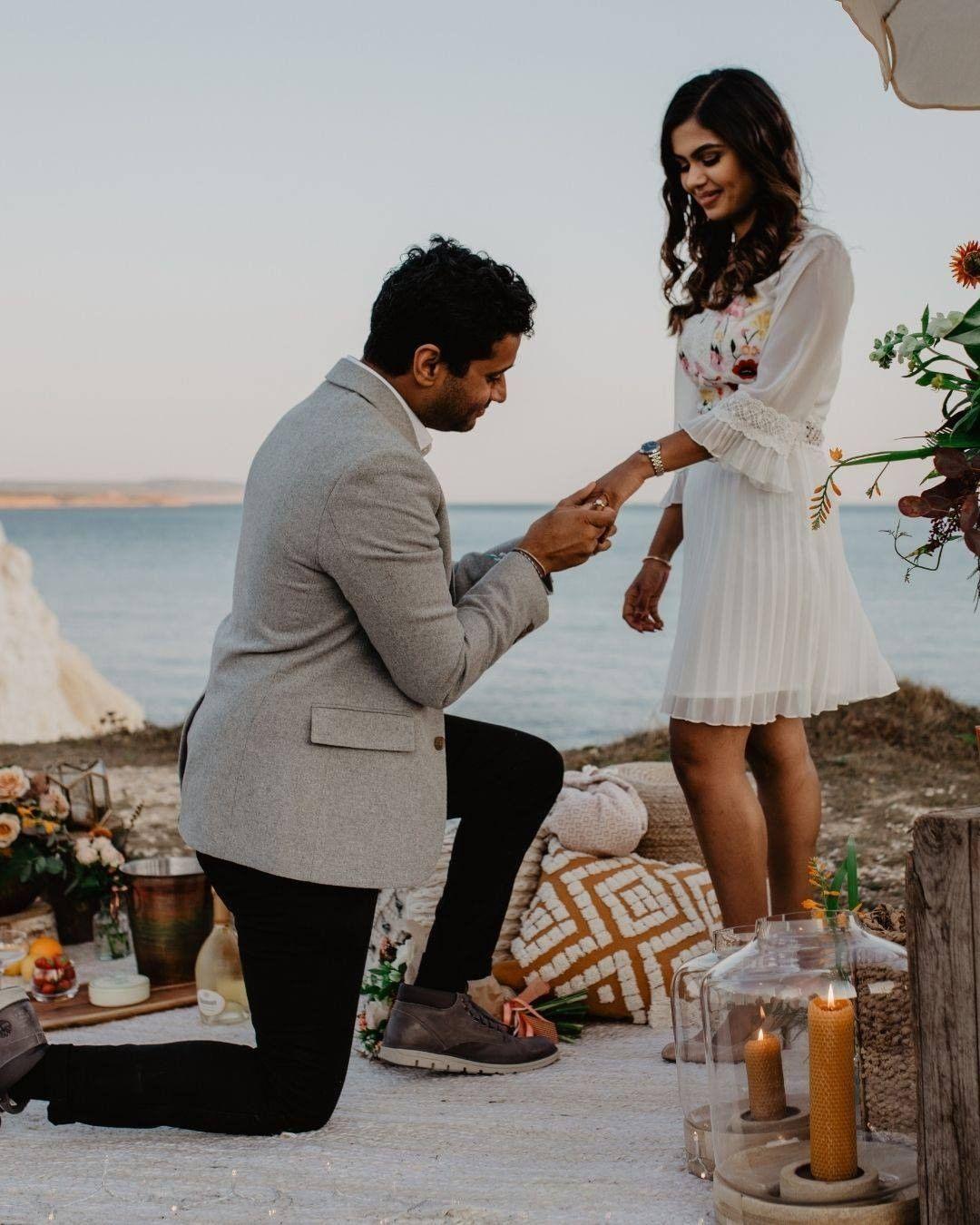 Image Courtesy: Olive Sky Events
Can I keep you and never let you go?
Can I hold your hand and hug you tight?
Can I tell the world how lucky I am to have you in my life?
Can you be mine for the rest of my life? - Quote by Narumi Sayaco
"It's enough for me to be sure that you and I exist at this moment." - Gabriel García Márquez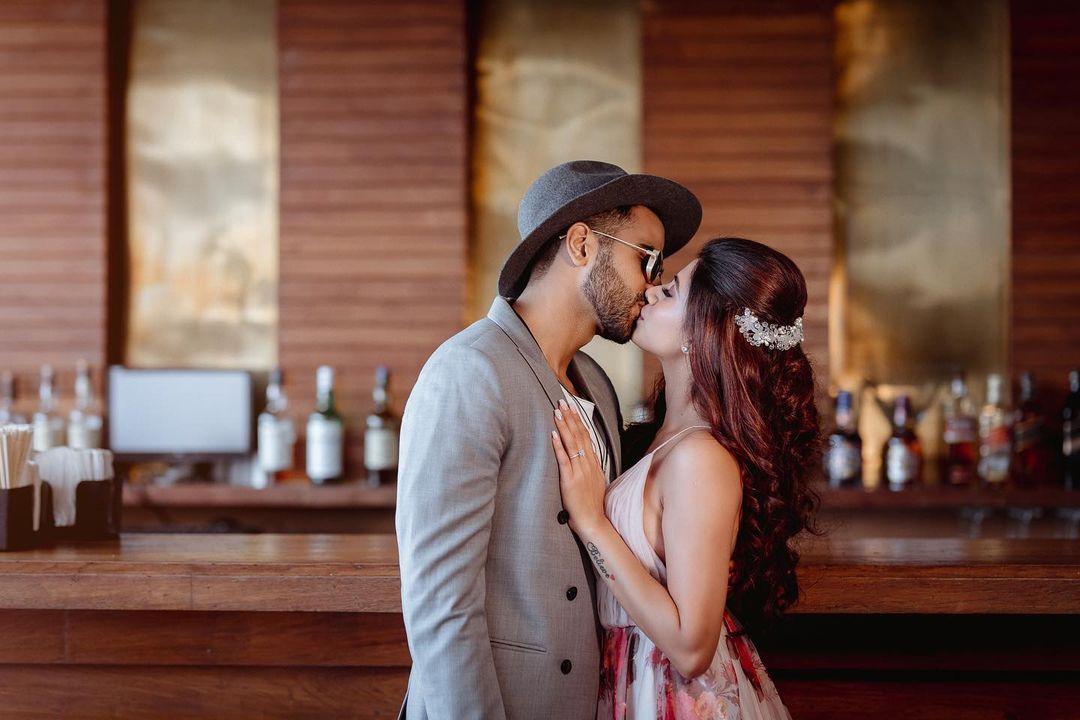 There are so many quotes all around the internet but the best quotes are those which touch your heart. Here are the best proposed day quotes for your boyfriend written in English that you will love. Get serious inspiration from these happy propose day quotes for boyfriend -
I would rather have one memory with you, one laughter with you, one drive with you and then hold it forever.
Life is not the number of breaths you take, it's the moments that take your breath away. You take my breath away - always!
How do I tell you that you are breathtaking?
I want to seal our friendship into a bond of forever. Happy Propose Day.
Growing old can be amazing together. Let's make it possible!
I know you are my twin soulmate. Can we tie the knot soon?
You are my love, life, and destiny. Will you marry me?
I will be the happiest if get a chance to wake up next to you every day!
All I want is you cause you are my world. Happy Propose Day!
Propose Day Quotes for Love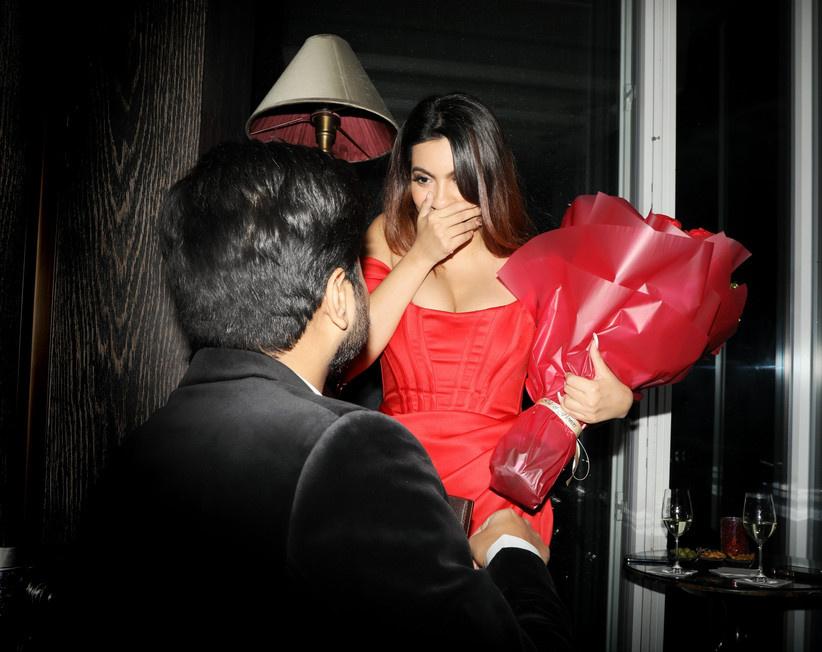 Image Courtesy: Niki Mehra
TV and film characters have always been our inspiration when it comes to staging romantic gestures. Their dialogues always leave a huge impact on us. Use these best proposal lines for your boyfriend. Tailor them according to your love stories and beautiful moments!
"When you wake up in the morning, I promise I will be there every time with you." - Ghosts of Girlfriends Past.
"I love you very much, probably more than anybody could love another person." —Henry, 50 First Dates
"After all - I am just a girl, standing in front of a boy, asking him to love her." - Notting Hill.
When Monica said, "For so long I wondered if I would ever find my prince, my soul mate. Then, three years ago at another wedding, I turned to a friend for comfort, and instead, I found everything that I had been looking for my whole life. And now, here we are with our future before us, and I only want to spend it with you, my prince, my soulmate, my friend," I cried. You have been the Chandler to my Monica all of life. I don't want to deprive us of that anymore. You are already my friend and my soulmate, will you be my Prince too?
"Lately I have been having thoughts, musings if you will ... and maybe they're crazy thoughts, but I've been thinking about us."- FRIENDS
"When you realize you want to spend the rest of your life with somebody, you want the rest of your life to start as soon as possible." -When Harry Met Sally, 1989
"You complete me." -Jerry Maguire, 1996
"I love you, in a big, pretend to like your taste in music, let you eat the last piece of cheesecake, hold a radio over my head outside your window, unfortunate way that makes me hate you, love you." -Meredith Grey, Greys Anatomy
"I love you so, so much. I want to make you happy, for me to even have a shot at being happy. Will you marry me?" - He's Just Not That Into You
"It seems right now that all I've ever done in my life is making my way here to you." - The Bridges of Madison County
"You have bewitched me, body and soul, and I love. I love...I love you. And I never wish to be parted from you, from this day on." - Pride & Prejudice.
"Make of our hands, one hand. Make of our hearts, one heart. Make of our vows, one last vow. Only death will part us now." - Natalie Wood.
"You are the first boy I ever kissed, and I want you to be the last." - Sweet Home Alabama
"I have come here with no expectations, only to profess, now that I am at liberty to do so, that my heart is and always, will be yours." - Sense and Sensibility.
"I love you even without knowing how, why, or even from where." - Patch Adams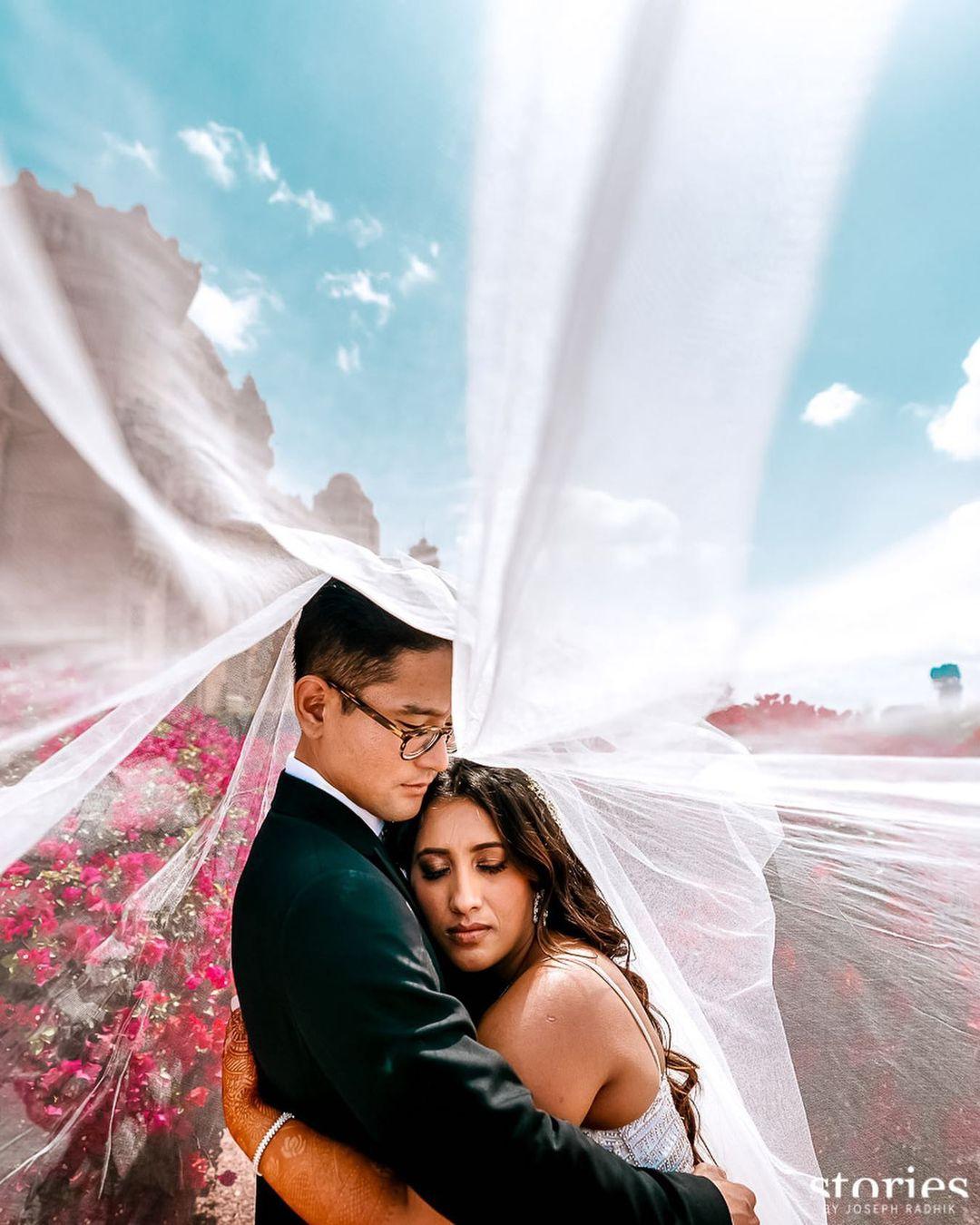 Image Credits - Stories Joseph Radhik
Take charge ladies and find happy propose day quotes for your boyfriend now! These love proposal quotes are especially for millennials who are looking for something stirring, emotional yet real, and believable. The heartfelt boyfriend quotes will melt his heart on Valentine's day! Yes, this Valentine's day go down on your knees and propose to him with these interesting love quotes for your boyfriend! Scroll down to let your heart flutter more with these proposed day quotes for crush in English.
Will you complete my life by holding my hand till the end of our days?
I want to grow old with you, will you take the seven vows with me?
You are my strength and my weakness at the same time. My life has been complete with you by my side. Will you marry me and make this madness we have for each other official?
Your love makes me a different person. I have felt things with you that I never thought I could feel before. This is precious and I don't want to lose this feeling ever. Will you mine for now and forever?
Life taught me to be brave, but it said nothing about being soft until you came my way. This love melts my heart and gives me goosebumps. I love you with all I have. Do you feel the same way? Will you be my one and only Valentine?
If I know what the true meaning of love is, I know it because of you. Your commitment makes me a stronger and better person. You are my source of joy and the only face I want to see when I wake up in the morning. Will you be my forever Valentine?
Let's say YES to each other and never let the word 'No' come between us again. I have deep-dived into this love with you, do you feel the same way?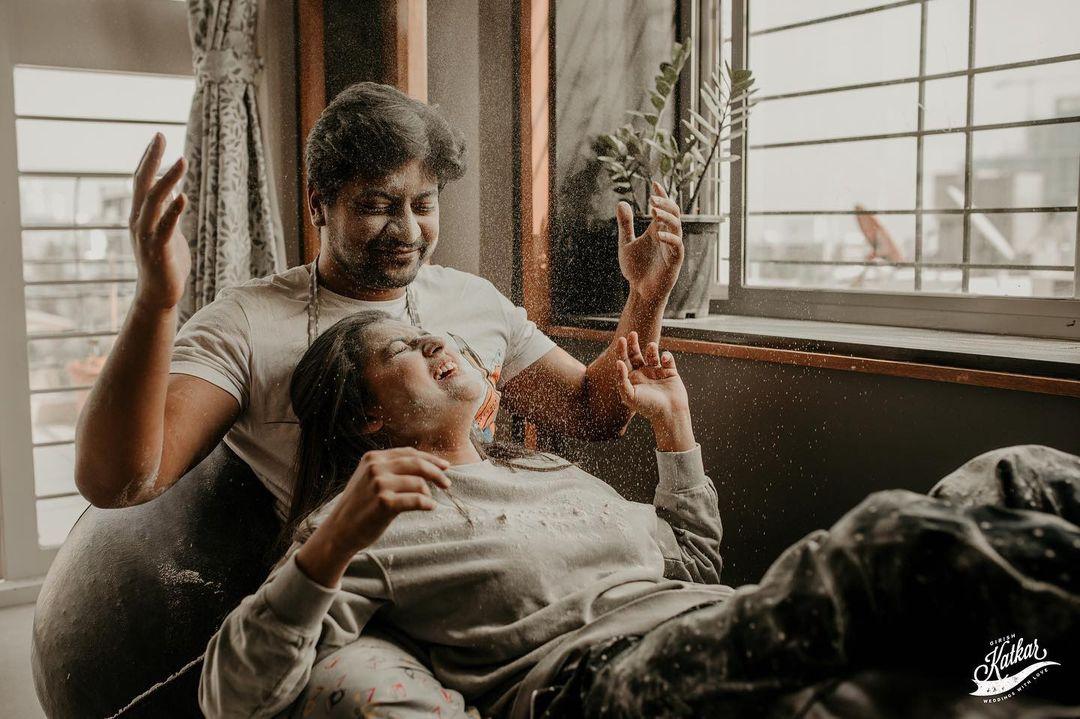 Here are some cute quotes for those cute couples who believe in making the best of every moment with some dash of aww-adorableness. Read these cute yet happy propose day quotes and wishes for boyfriend in English and this Valentine's pop the question in the cutest way! Yes, these captions for the boyfriend will make him say "yes, I do".
I don't need paradise, I have you. You are my home and my home is my heaven.
Let's hold each other through storms and rains. Let's dance together during sunsets. Let's cuddle and talk to the man on the moon. Let the Universe be the witness of our love so that no matter where we go after this life, our souls are always together.
You are pretty much, my first thought in the morning when I wake up and the last person I am thinking about when I close my eyes at night. You are living in my mind.
You are the Chandler to my Monica, the Ted to my Robin - we are each other's past and future bundled together in the present. If this is not destiny, I don't know what is!
I love you blindfolded. That's why I need someone to be my eyes. Will you be? - Anonymous
When I come to you with a sad face, you kiss me and brighten my day. I have never known any feeling more strong and happier than that.
Words can't describe how much you mean to me! Please send your entire life with me.
I love my life after falling for you. Happy Propose Day!
Emotional Proposed Day Quotes

Some boys like unique things which are a blend of bizarre and unusualness. So gear up to pop the question with love quotes for your boyfriend and let him groove in the music of your love!
You and I - we are not kindred souls. We are very different from one another. Our time together is unusual and it's not always mushy and romantic and yet, there's no other kind of love I want in my life.
I have had adventures, and I know so did you. But will you be the ultimate adventure of my life?
Just like the last slice of Pizza! You are irresistible!
I love you in the morning, I love you in the noon! I love you at night and I continue loving you at the Twilight! Do you love me like crazy too?
I dream about you all the time, I think this is God's way of saying, "Say Yes already!"
You don't love someone because they're prim and proper, you love them although they're not that perfect.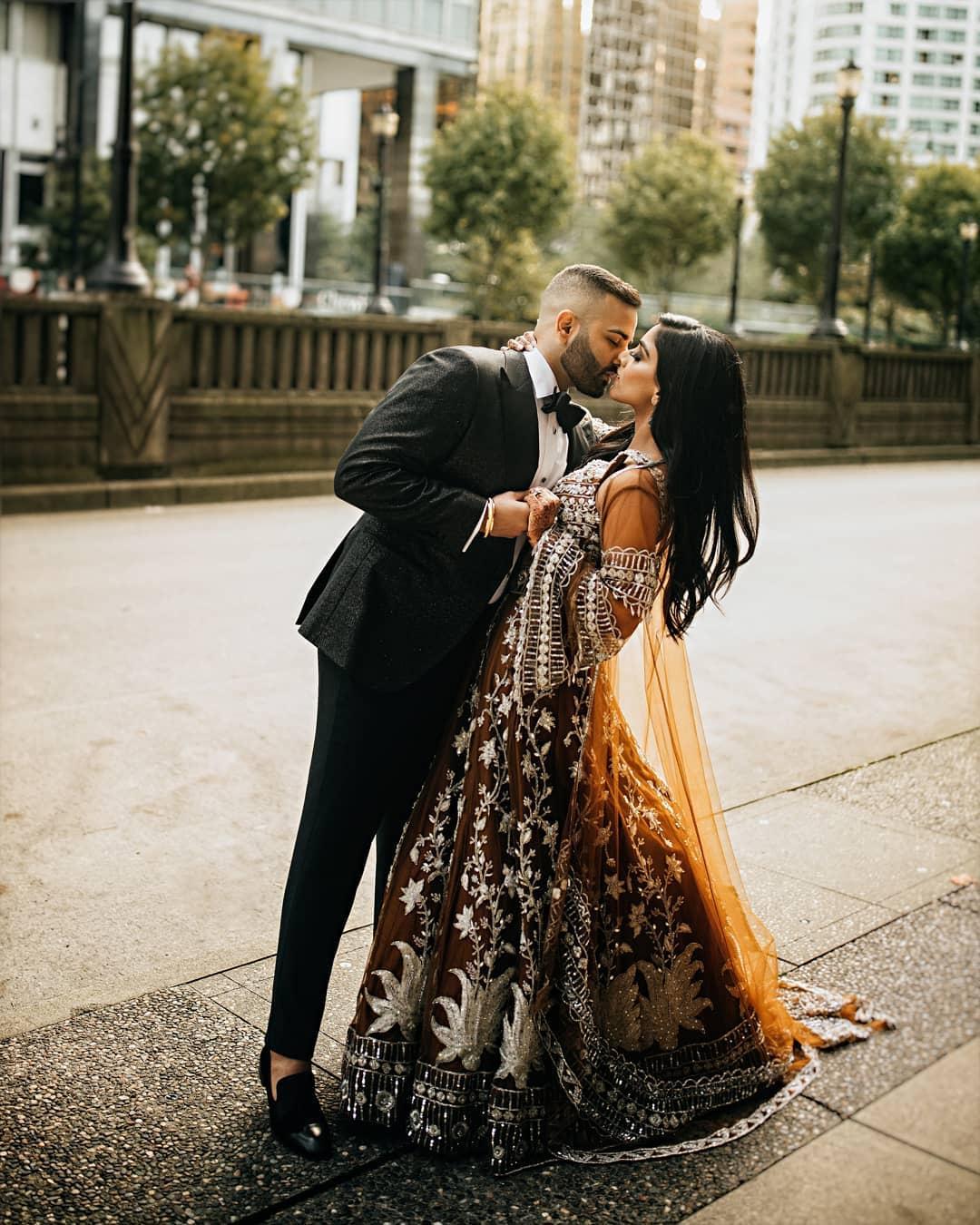 Image Courtesy: Amrit Photography
Cheese may not be good for your health, but it is extraordinary for your love life! These romantic quotes for a boyfriend are perfect if you want to be closer than you already are.
"Life tallies every one of the streets we travel. Some are smooth, some are harsh. Total I would rather overlook. Be that as it may, there is one street I won't lament, the street where we met and got to be companions. Happy Propose Day!" - Anonymous
I am opening an emotional bank account for you sweetheart. So deposit your love in it and you will get the interest. Be mine! Happy Propose Day!" - Anonymous
"On this special day, I want to say: Grow old along with me; the best is yet to be. Will you spend the rest of your life with me?" - Anonymous
"You are the happiness of my life, you are the smile on my lips, I am alive to see you anytime, your cute smile gives me power, please do not ever leave me. Happy Propose Day!" - Anonymous
We're all a little weird. And life is a little weird. And when we find someone whose weirdness is compatible with ours, we join with them and fall into mutually satisfying weirdness — and call it love — true love.- Robert Fulghum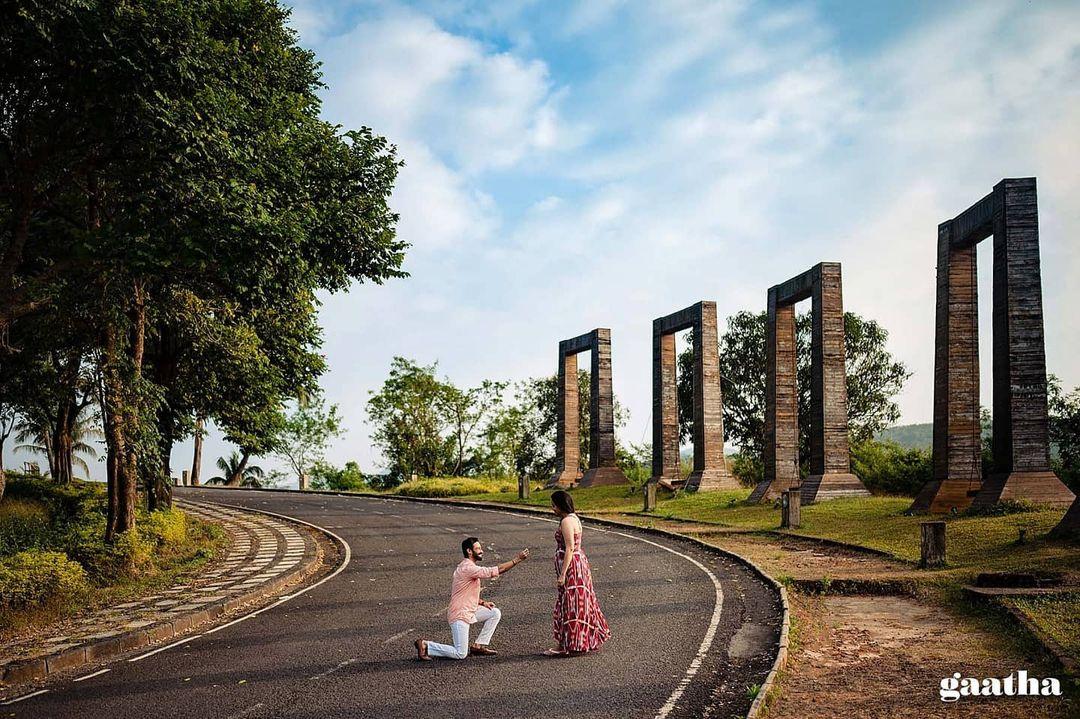 Image Courtesy: Gaatha
Long-distance relationships are hard. Apart from physical distance, we sometimes let communication get in the way of our connection. Propose to him using these cute propose day quotes for boyfriend and bridge this gap today! Here are some of my man quotes that will lead to the path of forever. Read below-
"While I sleep, I dream of you, and when I wake, I long to hold you in my arms. If anything, our time apart has only made me more certain that I want to spend my nights by your side, and my days with your heart." -Nicholas Sparks, Nights in Rodanthe
"How lucky I am to have something that makes saying goodbye so hard." -A.A. Milne, Winnie-the-Pooh
"You are sunlight through a window which I stand in, warmed. My darling." - Jessie Burton
"Don't ever think I fell for you. I didn't fall in love-I rose in it." - Toni Morrison
"If you remember me, then I don't care if everyone else forgets." - Haruki Murakami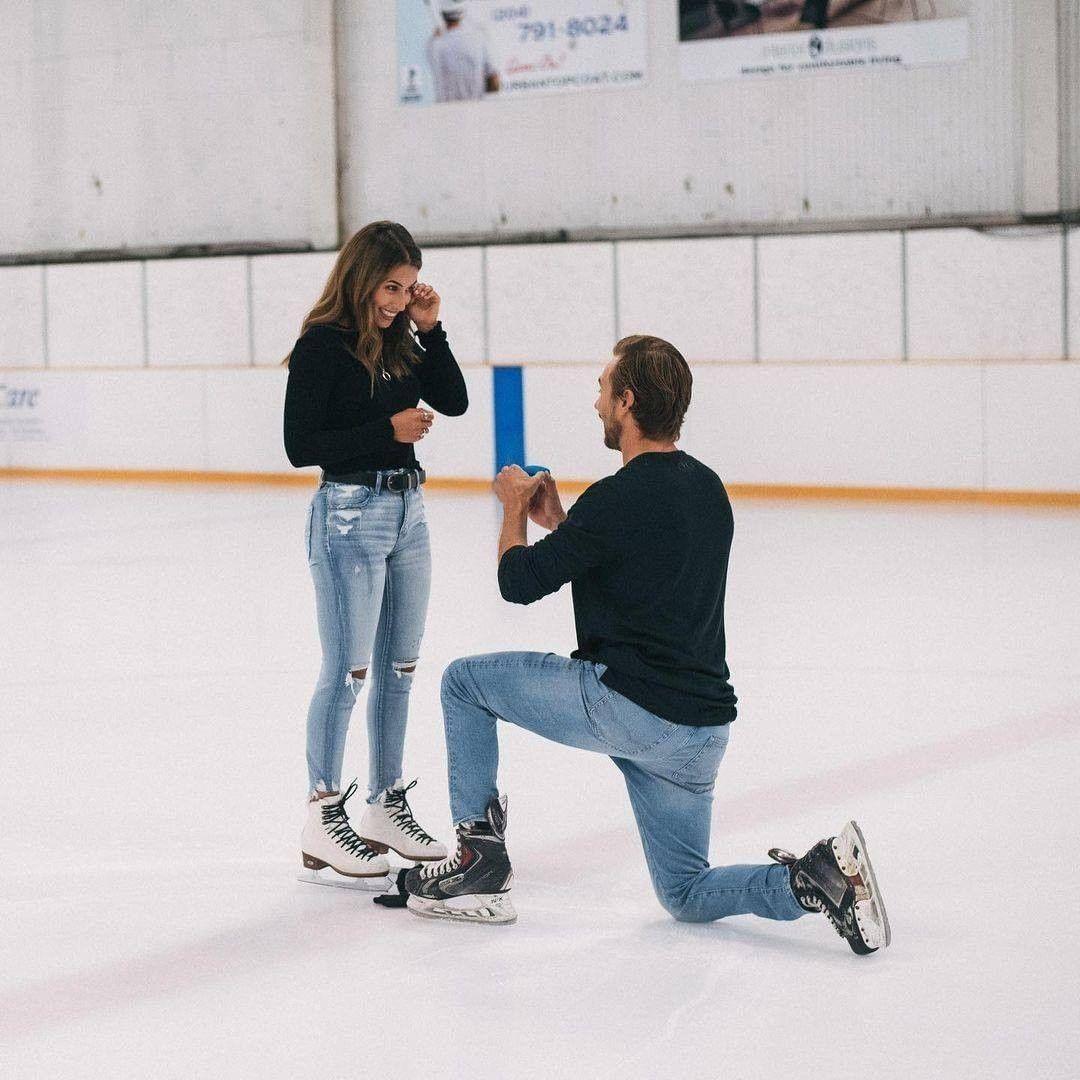 Image Courtesy: Ally Papko Photography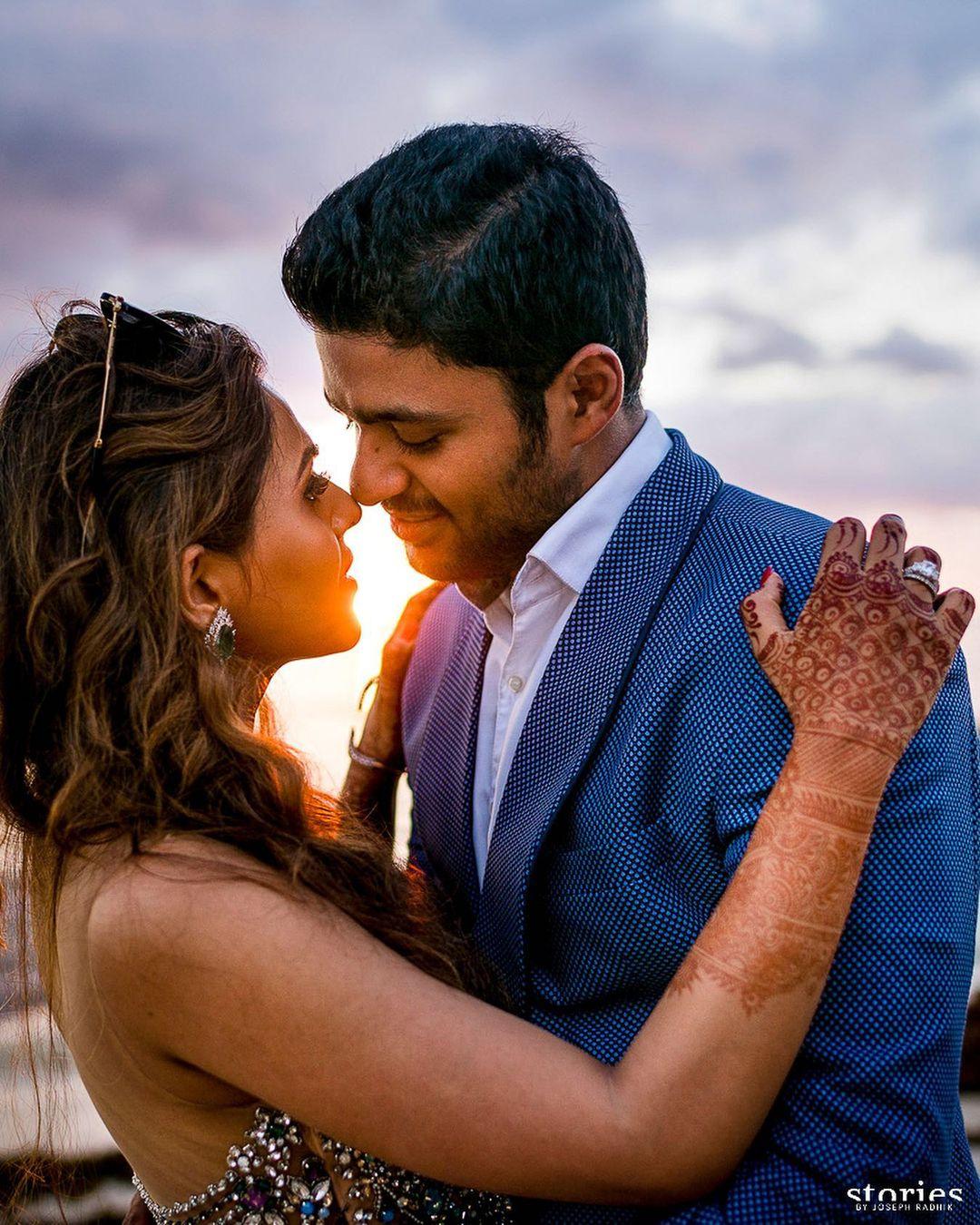 Image Courtesy: Stories by Joseph Radhik
It is time to tell him you love him using the proposed day quotes for your boyfriend given below. Make full use of "my man quotes", girls!
"My life is wonderful because you are with me, you make me happy even if I feel sad and low.
Your smile lightens up my life and all the darkness disappears. Your love has made me crazy.
I will love you till the end of my life. And I want to be with you all my life. Yes, I love you! " – Anonymous
"Can I keep you and never let you go? Can I hold your hand and hug you tight? Can I tell the world how lucky I am to have you in my life? Or simply, can you be mine for the rest of my life?" - Narumi Sayco
"For once in my life, I don't have to try to BE HAPPY, when I'm with you; it just happens…I LOVE YOU with all I have!" - Almera
I never had a moment's doubt, I believe in you completely. You are my dearest one. My reason for life. - Ian Mc Ewan
We would be together and have our books and at night be warm in bed together with the window open and stars bright - Earnest Hemingway.
Are this belonging and completeness called love? Then I'd like to propose - let's be like this forever.
Propose Day Images for Boyfriend Quotes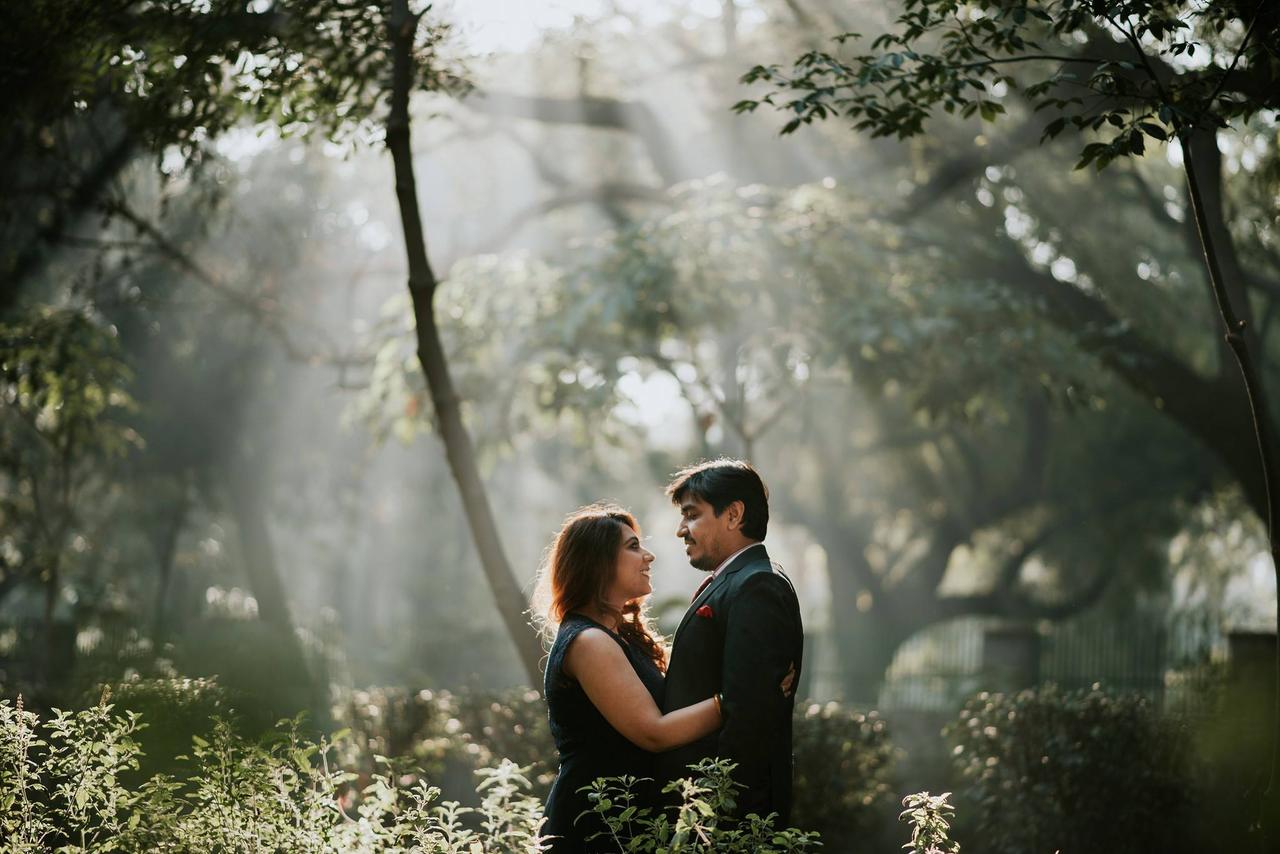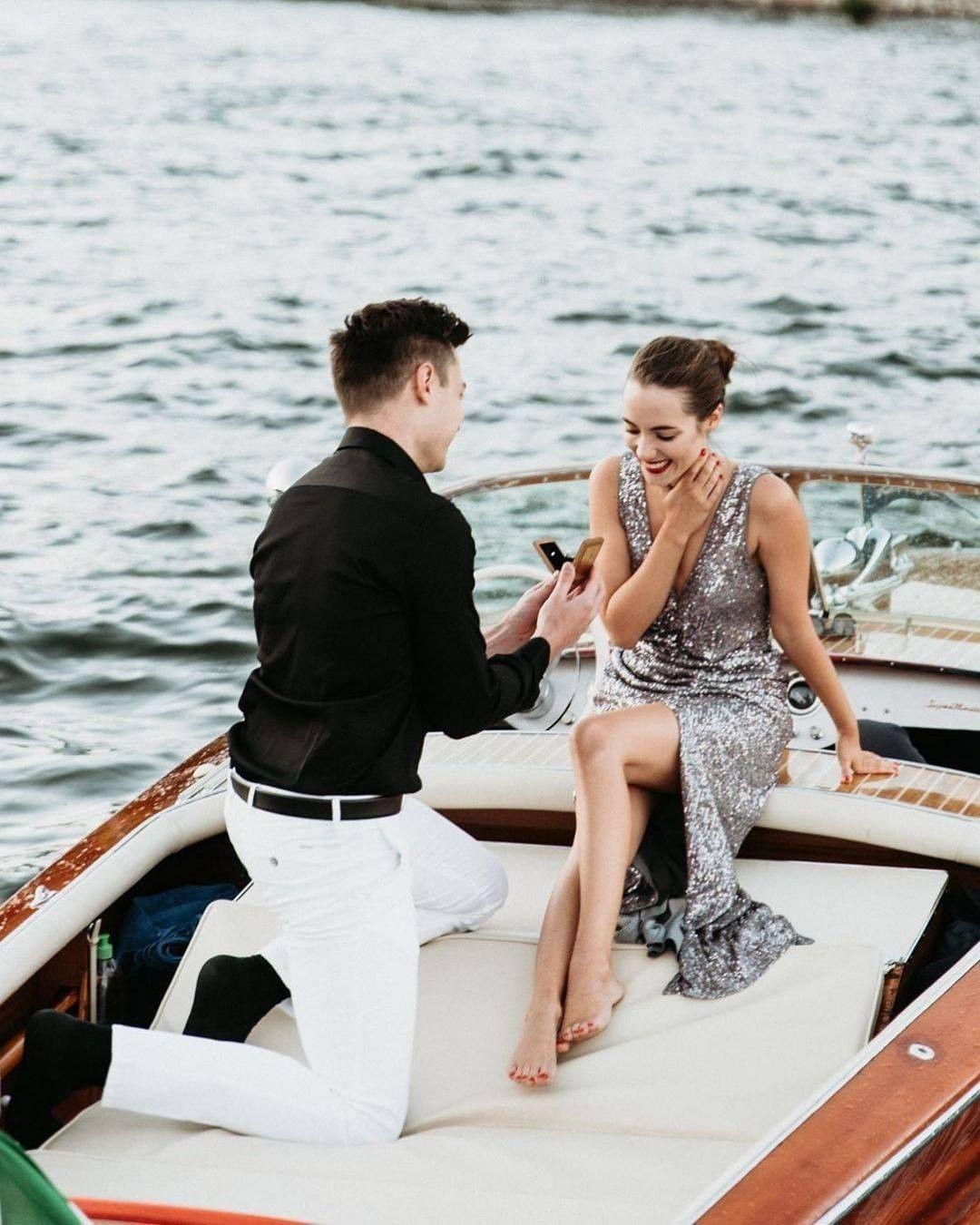 Image Courtesy: Polinara Zumovskaya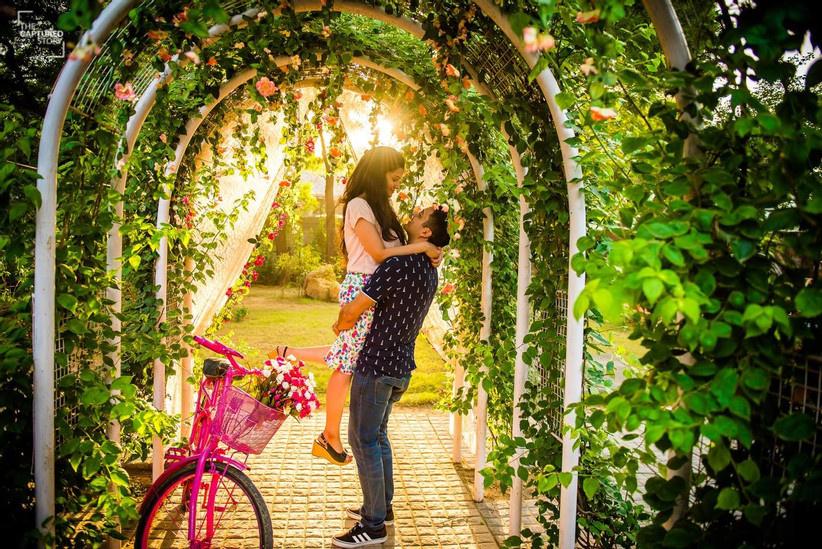 The best way to tell someone about what you feel for him is simple – just tell him. Often we complicate things by planning grand gestures and public acts when simple and heartfelt words do the trick. Every man likes his feelings to be validated and for his boyfriend are genuine ones that will touch the bottom of his heart. We hope you like the quotes for your boyfriend on proposal day chosen by us. Gear up to use them this Valentine's and any other day as well because every day is special to tell someone your feelings!
Want to propose to your special guy with a card? Check out these card makers near you!