Plan Your Wedding Online with WeddingWire India's App
Plan your dream wedding on the go! Here's how the WeddingWire India app can assist you in creating a wedding budget, planning the guest list, shortlisting vendors and venues, provide industry expert tips and more!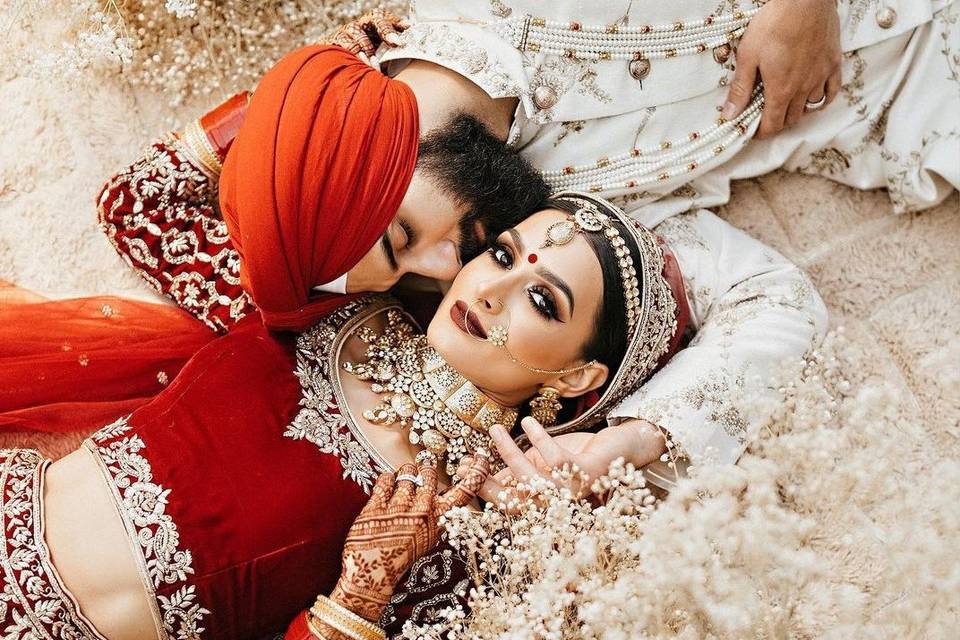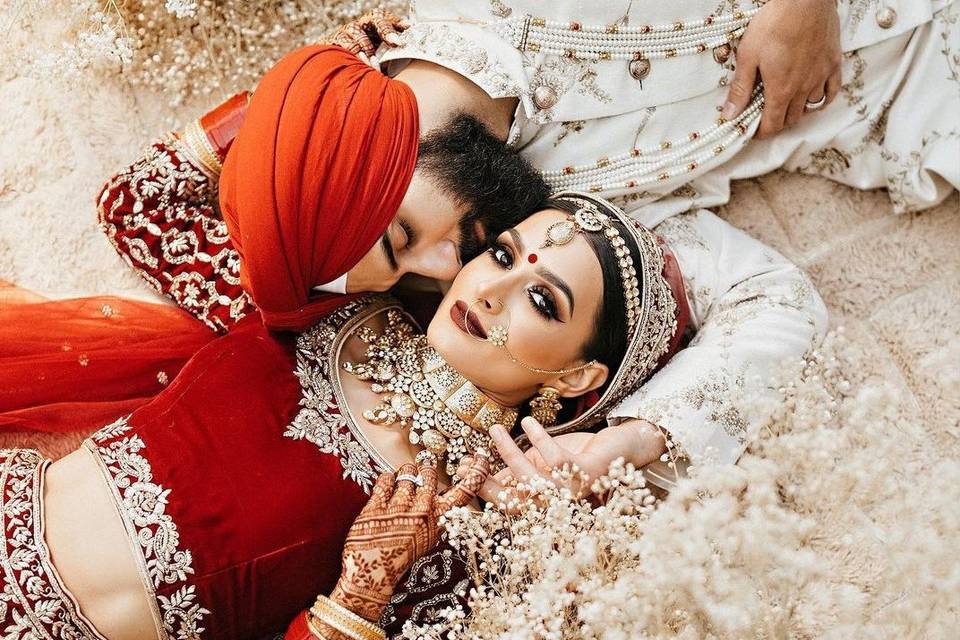 Image Credits - Amrit Photography
We are Generation Z - the digital natives with widespread access to smartphones and unfiltered access to the internet. The internet plays a huge role in the narrative of our lives. From education - to entertainment - to life-changing choices, the internet provides/creates the journey/connects us to the right opportunities, audience, and people. Finding love on the internet is one of the most wondrous things that has happened to us so far! Matrimony sites and various dating apps have bridged the geographical gaps and started epic love stories.
While the internet provides for our every other need, WeddingWire India's app is here to make your wedding planning journey easier. Karo #ShaadikiTaiyari easy with a free to download the app that charts out your wedding planning tasks as per your wedding countdown - creates checklists for you, helps you create and manage a guest list with a free guest list too, has a budget calculator to keep your wedding budget on track. The app also gives you direct access to the profile/images/price quotes of trusted wedding vendors and venues in India. You can contact all your dream wedding vendors via the WeddingWire app - from the wedding venue to transportation services, DJs, choreographers, mehndi artists, and more.
Step 1 - Download the app
Find the WeddingWire India app on your iOS/Android - App & Play store. Download the app for free.
Step 2 - Sign in/ Create your Account
Sign in with one of the following accounts -
Facebook/Google/Apple - or sign in with your email id
Step 3
Welcome to your personal virtual wedding planning app. If you like the idea of organising all planning tasks in one place - then you have arrived at the ultimate destination! Did you know that WeddingWire India's app offers free planning tools to ease your wedding planning journey? Click on 'More' to start your personalised wedding planning journey.
More > Organise with Ease
The 'Organise with Ease' section in our free wedding planning app is here to ensure that your Wedding Planning journey is not hustling in an internet-savvy generation. The app curates checklists for you depending on your wedding countdown, helps you plan your wedding guest list, helps you book and manage all your wedding vendors in one place, offers a free budget calculator to help you keep track of the wedding budget & more. Find all the details below -
Wedding Planning Checklist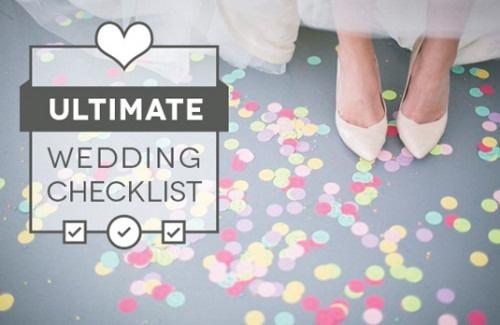 Image Credits - Strand of Silk
Here's a timeline-specific planning list that enlists all the tasks for your wedding, for you. Yeah! Pinch yourself if you need to, but this is no dream! The WeddingWire India app creates detailed task lists for you depending on the no. of months that are remaining until your big day!
The tool offers detailed checklists for the following timelines - From 10 - 12 months, From 7 - 9 months, From 4 - 6 months, From 2 - 3 months, The Last month, 2 weeks remaining, The Last Week, Things to Do after the wedding.
Guest List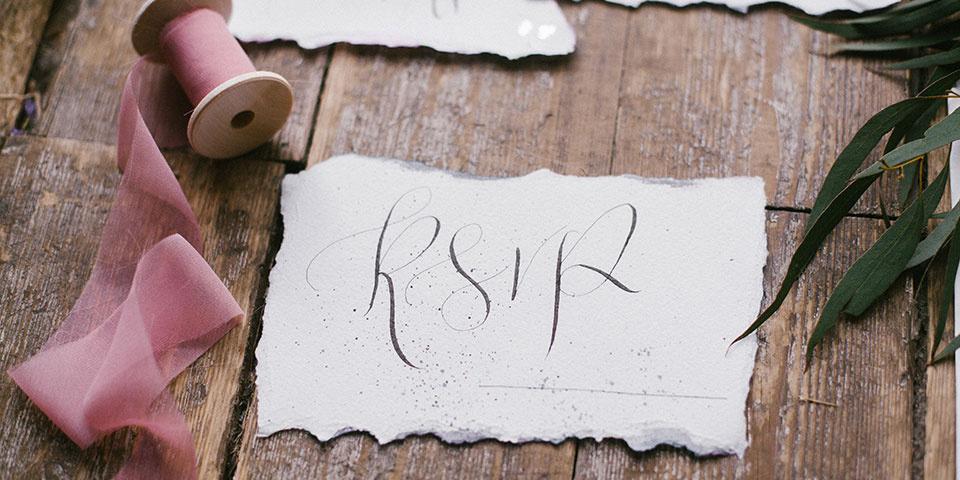 Image Credits - Wedsites
The WeddingWire India guest list helps you maintain the exact list of people you need to invite for your wedding. Segregated in various groups like 'The Bride's Family', 'The Groom's Family', 'Bride's Friends', 'Groom's Friends', 'Mutual Friends', and more, this tool helps you add RSVPs and keep all confirmed and pending guests at one place. The tool also comes with an analytics option that helps you identify how many men/women and children will be attending the wedding.
Vendor Manager
Here's a planning app that not only allows you to find your dream wedding vendors online but also helps you put all the shortlisted vendors in one place - as per categories like - planner, decorator, venue, mehndi artist, DJ, etc. You can later confirm the vendors that you have booked for each ceremony and the app will automatically resolve the task from your checklist.
Budget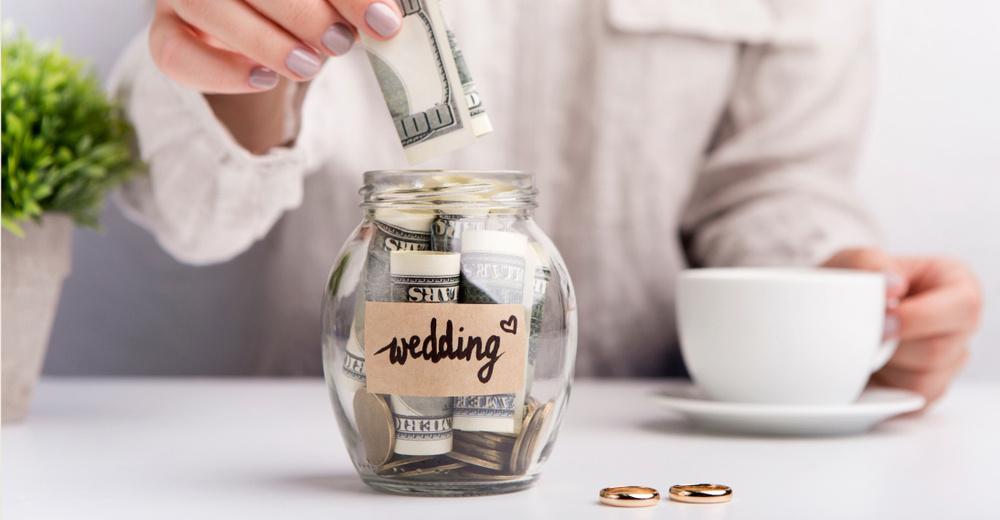 Image Credits - Pinterest
One of the most striking features of the Budget calculator available in the WeddingWire app is the proper distribution of your total budget done in different categories. Yes! The tool does that for you. You can put your wedding budget down and the calculator will segregate the budget in various categories and allot the exact amount you will need from your total budget in each of these categories. You can also update the payments that are done and the payments that are pending. This will help you keep a track of your budget throughout the months of wedding planning.
More > Vendors
This is where you can find the most trusted wedding experts and vendors for all your wedding event requirements in your preferred city. You name it and you will find it on the WeddingWire India app. Choose your Venue, Caterer, Photographer, Wedding Planner, Jeweller, Wedding Invitation card designer, Wedding Decorator, Bridal and Groom wear designer, Jewellery merchant and so much more in the app. Browse through images, check their availability, price quotes, and avail discounts on booking our premium vendors.
More > Community
The WeddingWire India Community is an exclusive forum to discuss all interesting topics related to weddings. Ask questions about any wedding query you might have and get responses from our community experts. Our community members also include real couples who are either planning their weddings or are 'just married'. Get your queries answered by couples who are experiencing the wedding planning journey first hand!
More > Ideas
The WeddingWire India blogs are a treasure trove of inspirations. With expert advice from stalwarts of the industry, celebrity-inspired wedding and festive fashion, Top Wedding trends approved by the celebrated wedding experts of India, Editorial Picks, and tips and advice around honeymoon planning, skincare, and more, WeddingWire blogs have you covered!
More > Wedding Website
Now more than ever, a wedding website for the couple is a must! Create a custom wedding website for the two of you - your own personalized online space with your couple shoot and all wedding-related information. Your wedding website can also become your e-invite link that can be shared with friends on WhatsApp. All information about the venue, event timings, etc can be updated on this page for effective communication.
More > WedShoots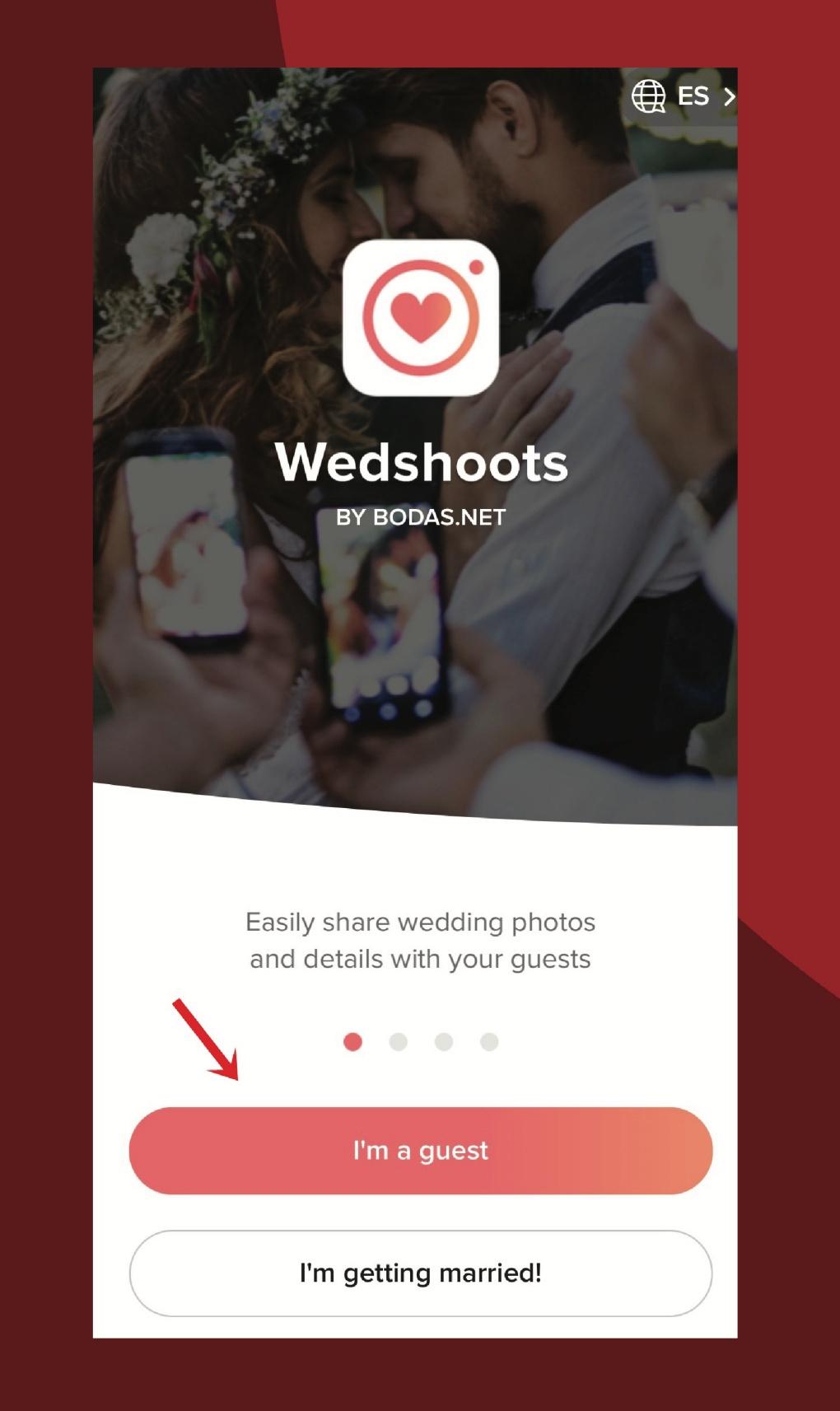 Sharing all our wedding photos on social media is not the perfect idea for all of us! Some couples like to keep their favourite images in one place - as memories that will last forever. Which place could be better than a personal digital app that can't be accessed until the couple says so! Yes, Wedshoots is not a networking app. It's your own personal wedding album - made available online by us.
Download the WeddingWire India app today to plan your wedding effortlessly!
Top Blogs on WeddingWire India