Questions to Ask on Dating Apps to Spark Meaningful Conversations
Just swiped right on an online dating app? If yes, then we are here to titillate your excited veins and help you with a list of questions to spark a meaningful conversation on a dating app!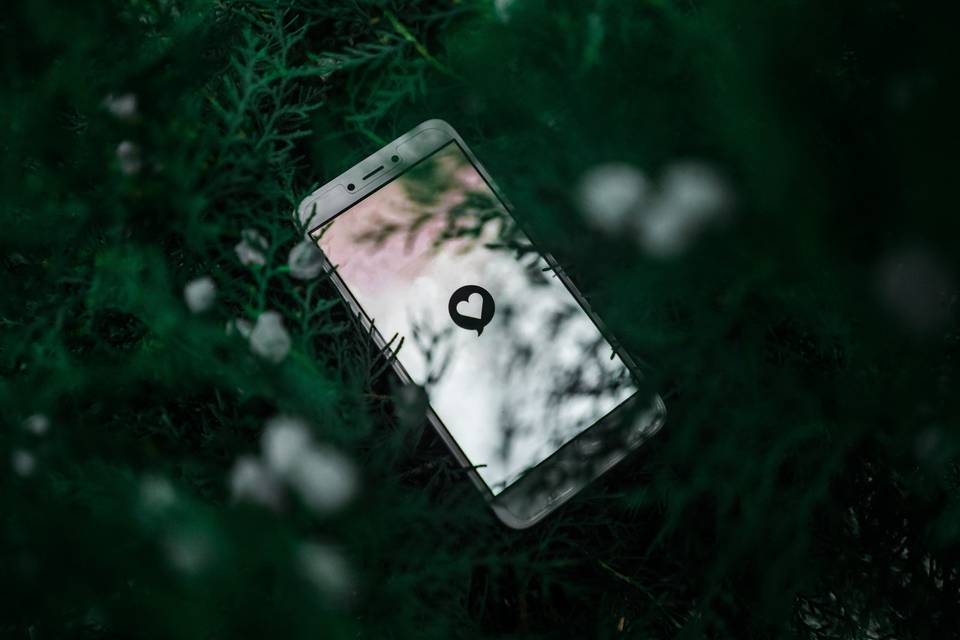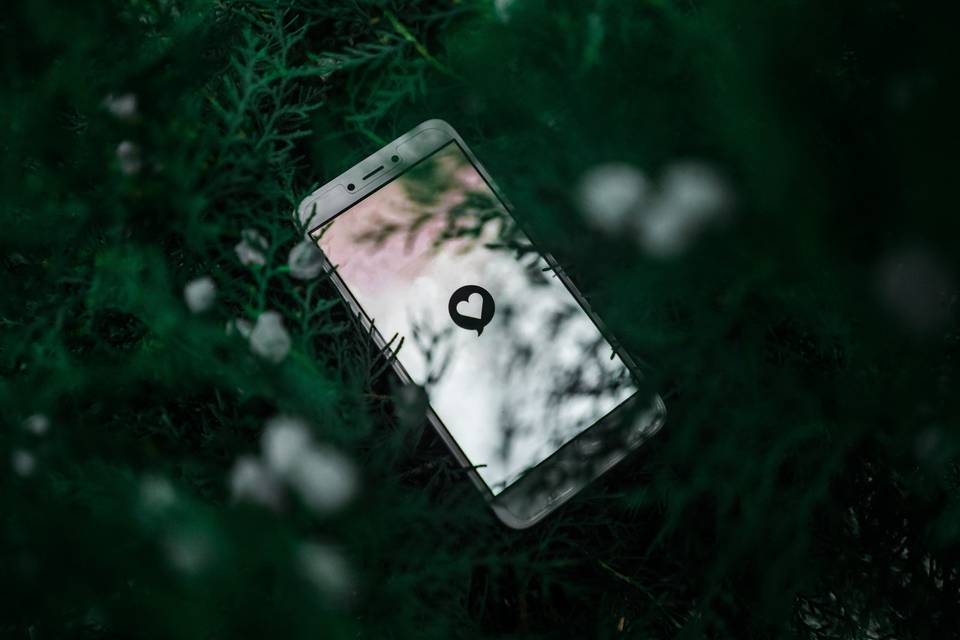 Image Credits: Unsplash
Nowadays, online dating has taken over the bar of thrill and enthusiasm. The spark of your banter defines how strong is your conversational starter pack! Yes, all you need to have is a bang on head start. Ever thought how beautiful it is to get to know a person without even seeing them in real life? This feeling is out of the world and especially when you both share the same headspace. What you feel can be felt by another person as well, therefore it becomes important to keep an online conversation going with them!
From sending a 'Hi' to sleeping with a 'Goodnight' text, who knows when you can fall head over heels in love? This can only hit the wall of affection when your online dating question game is strong!
What about my profile made you decide to swipe right?
Wish to ignite the flame of love with all the fervour? This question is the key to a successful start of conversation. It will help you to judge the attitude and thoughts of the other person. After all, it is not all about that decent/attractive/hot or cute profile image!
What is your usual first Impression on people, according to you?
They say, 'The first impression is the last impression'.This is the most exciting online dating question to ask.. Why? This will give you a chance to examine how your tinder/bumble newbie chatting partner thinks. Giving them your side of the story, can help both of you to learn about each other.
What is the best series on Netflix and which is your favourite pick?
This is the most important and inventive question these days and if you are witty enough, you know how to keep a conversation going with a person! Who does not love to watch Netflix shows and chill together? Why not ask about their taste so that you can watch your favourite shows together and make truckloads of evening plans for dates?
What is your ideal Sunday morning?
Be it Sunday binge-eating or following a healthy workout routine, you should totally be aware of the likes and dislikes of a person you are talking to. This will create a flow of interesting conversations and will also help you determine each other's likes and dislikes.
Also Read: Fitness Bloggers help you Workout from Home
What is your ultimate comfort food?
After knowing about their basic routine and predilections, it is time to take a dive into their taste buds. A person's personality can be easily evident from the choice of their food. Girls, take notes: because they say the way to man's heart is from their tummy. Won't it be an absolute delight if the man confesses his cooking skills in the flow of this conversation?
Are you a pet lover?
Imagine playing with your pooch and making memories with bliss? This online dating conversation topic is a must when you are deep diving in affection. If you have a four pawed kid, you know pets are family and it's amazing to date someone who loves your cuddle buddy as much!
What was the most amazing adventure you have ever gone on?
The best voyage is when you travel with your loved ones. Wish to avail the chance with your online date? Then grab the opportunity to start a conversation about wanderlust on a dating app and do not miss out on this adventurous question, to know their likes/dislikes and hobbies better.
What is your drunkest memory?
The Legendary How I met your Mother episode "Nothing good ever happens after 2 am" was a clear indication that a drunk and midnight memory can be messy. But we are on Barney's side here and beg to differ! Messed up-drunk moments, make legendary stories! Agree? Then, why not share your drunkest memory with each other and giggle over it with full delight? This will create a vibe of jolliness and will help you in moving forward with other online dating questions!
Any specific qualities you are looking for in your partner?
From talking about the reason for swiping right, to juggling over delectable food choice, it is time to address the more serious questions. All girls and guys, the more you will talk about each other's qualities the more you will get close and keep an online conversation going.. This will let you know to escalate the conversation further.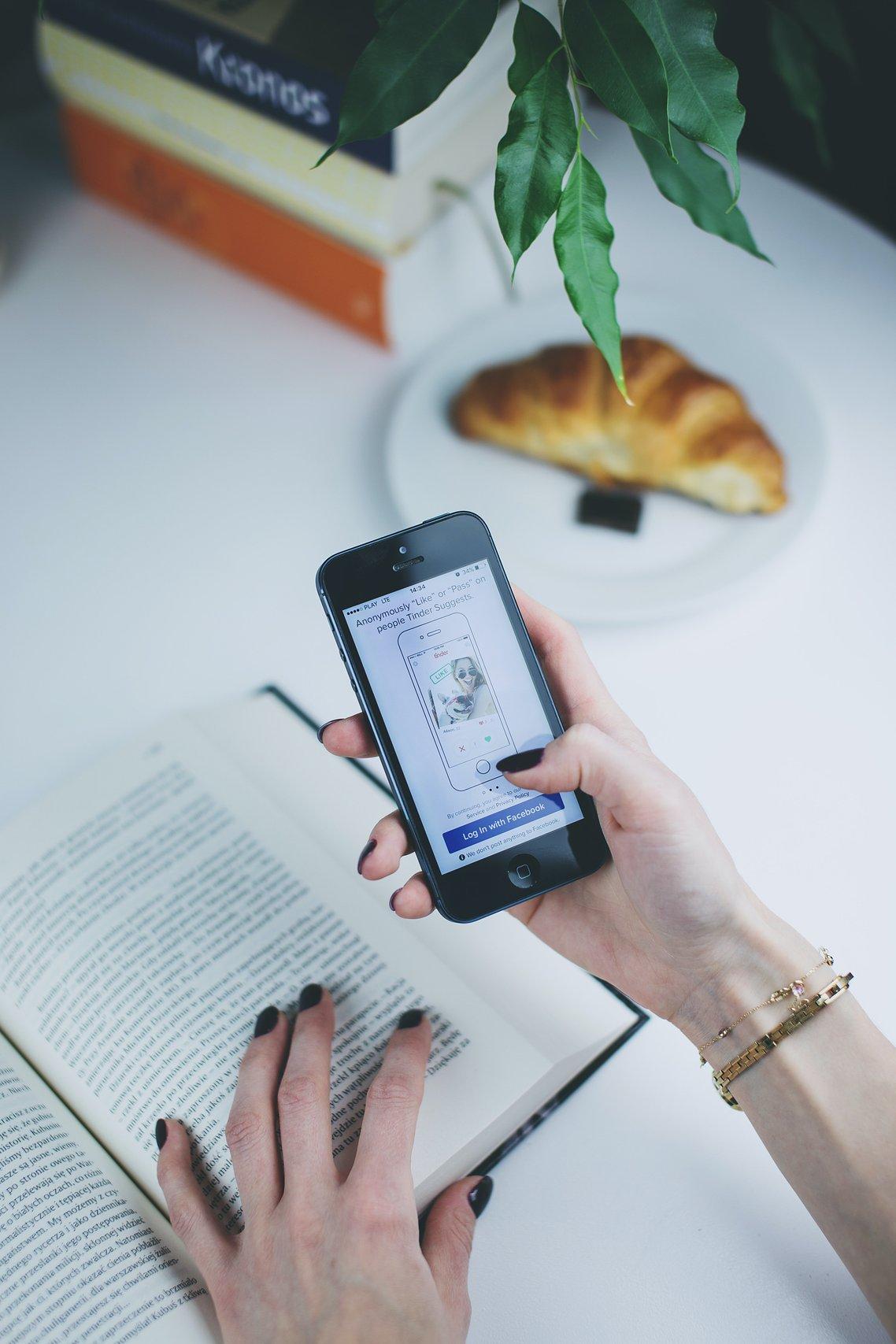 Image Credits: Unsplash
Would you rather be crazy rich or deeply in love?
Now, this is the most appropriate yet thinkable question to ask.. This will make you tighten the grip of affection and will let you know about his real-life attitude. Men can turn this question on women as well because no one likes a gold-digger. So, think wisely before you answer!
Is true love once in a lifetime according to you?
We are sure you guys would be swooning over this online dating conversation topic. Talking about love is the most precious thing and that too on an online dating app. It adds a vibe of warmth to the conversation
'Pyar Ek Baar Hota Hai, Aur Shadi Bhi Ek Hi Baar Hoti Hai' does this statement prove it right? Go try and let us know after!
Do you like talking about your past?
Lovey-Dovey is all cool, but when it comes to talking about the past, things can jump to a sensitive level. Therefore, you should always start this topic wisely. It is fortunate to know about each other's past as you get a better understanding of what the other person might have endured.The only thing you need to do is carefully initiate!
Do You Live to Work or Work to Live?
This online dating conversation topic slides the door of professional and financial stability of a person. If you have reached this point, congratulations you are going to break the wall of skills real fast! We are sure this question is equally important for everyone. But? Make sure you are comfy over virtual texts!
What is Trust according to you?
'Trust is when you know you are falling in the well of pessimism, but your partner is there to catch you with full zeal' Accurate enough? Now, this is the time to succeed with your online dating questions by initiating the conversation and know each other in-depth.
How do you prefer to be kissed? Slow and tender, or hard and passionately?
Yes! Now is the time to turn the tables of seriousness and talk about mischievousness! Roll the dice of malice, oh did you get the topic of talking about kisses? Why step back when you can step ahead with full confidence. After asking the above online dating questions, it's time to know about each other's desires and longings. This will level up your relationship with fascination and will maintain the spark while talking online! Wait, is someone blushing?
Are you a Sapiosexual? What are your favourite topics for long, in-depth conversations?
Talking to someone with whom you are comfortable gives a different level of satisfaction. Guys ask about her favourite conversational topics; this will give you an opportunity to know more about her in deep! Likewise, girls can ask this online dating question to a guy. After all, who doesn't love a beautiful mind?
What is the weirdest fun fact you know? Extra points for awkwardness!
What is better than being weird around each other and sharing silliest and crippling thoughts with each other because there's no reason to hide your original self? Once you have crossed the line of weirdness, congratulations!! You can think of your future with ease and happiness! What are you waiting for? Ask away and share your weirdness virtually.
Other Than Me, Who in Your Life Do You Wish You Would Meet Sooner?
Add an edge of fun as you don the investigator's hat! Throwing out hints has always been prodigious. Why not ask this question and get to know about the person's feelings towards you? The sooner they wish to see you, the better you guys will be able to spend the priceless time together!
Looking for advice on how to start a conversation on a dating app? Why worry when we are here to help you out with a bag full of interesting and overwhelming online dating conversation topics. All you need to do is break the ice for starting a piquant conversation.
We hope our list of questions enticed you to add go ahead and start a fun online chat! If yes? Then let us know about your thoughts by commenting below!
- Words by Surbhi Sachdeva