100+ Popular Wedding Wishes to Help You with Your Greetings
Are you looking for appropriate wedding wishes for your dear ones? We have curated some of the most popular wedding wishes you can opt for. Scroll on for more.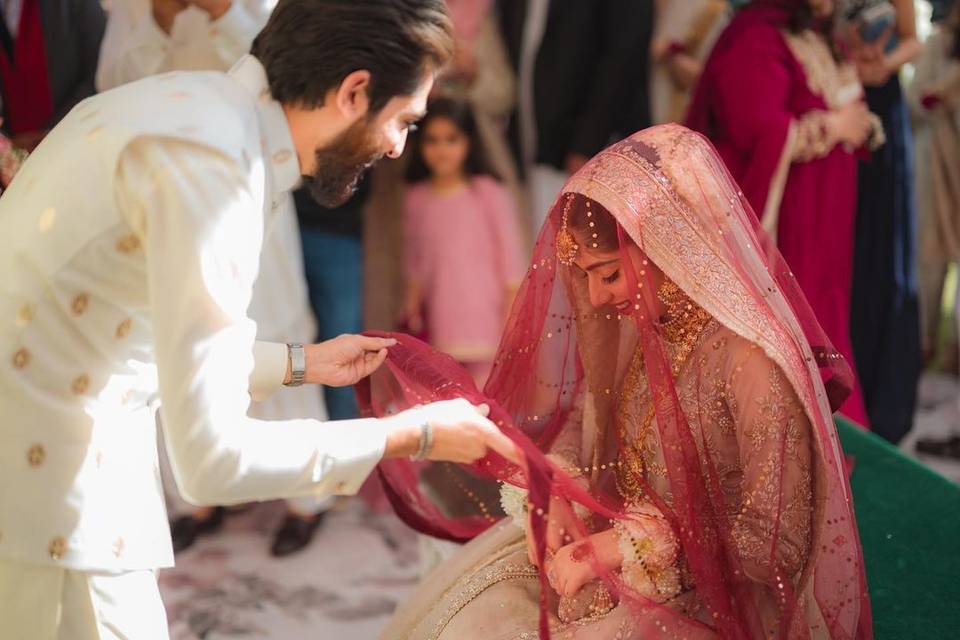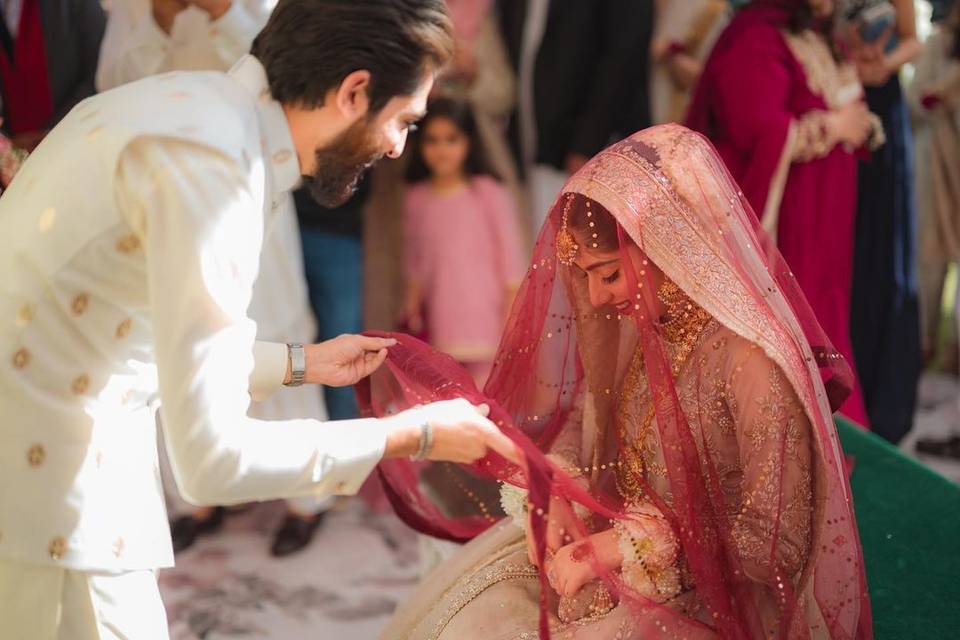 Image Courtesy: Chamak and More
Picking a greetings card off the rack is the last thing that one should do when it comes to sending wedding wishes. Even after spending long hard hours picking the perfect card, you often find yourselves at a loss of words when it comes to jotting down some heartfelt wedding wishes. Every search result on the internet makes you wonder if someone else would also copy-paste the same thing and make it an ordinary wedding wish ripped off the internet.
While writing wedding wishes, there are no hard and fast rules but figuring out what to write on a wedding card can be tricky. In order to make your wedding congratulations message a heartfelt one, you need to make sure that it is a positive wish for their marriage. Despite all the efforts, there are times when words fail you.
And for times like those, we are here with some of the best and most beautiful wedding wishes so you can express your happiness right in the greetings card.
Wedding Wishes - Etiquette 101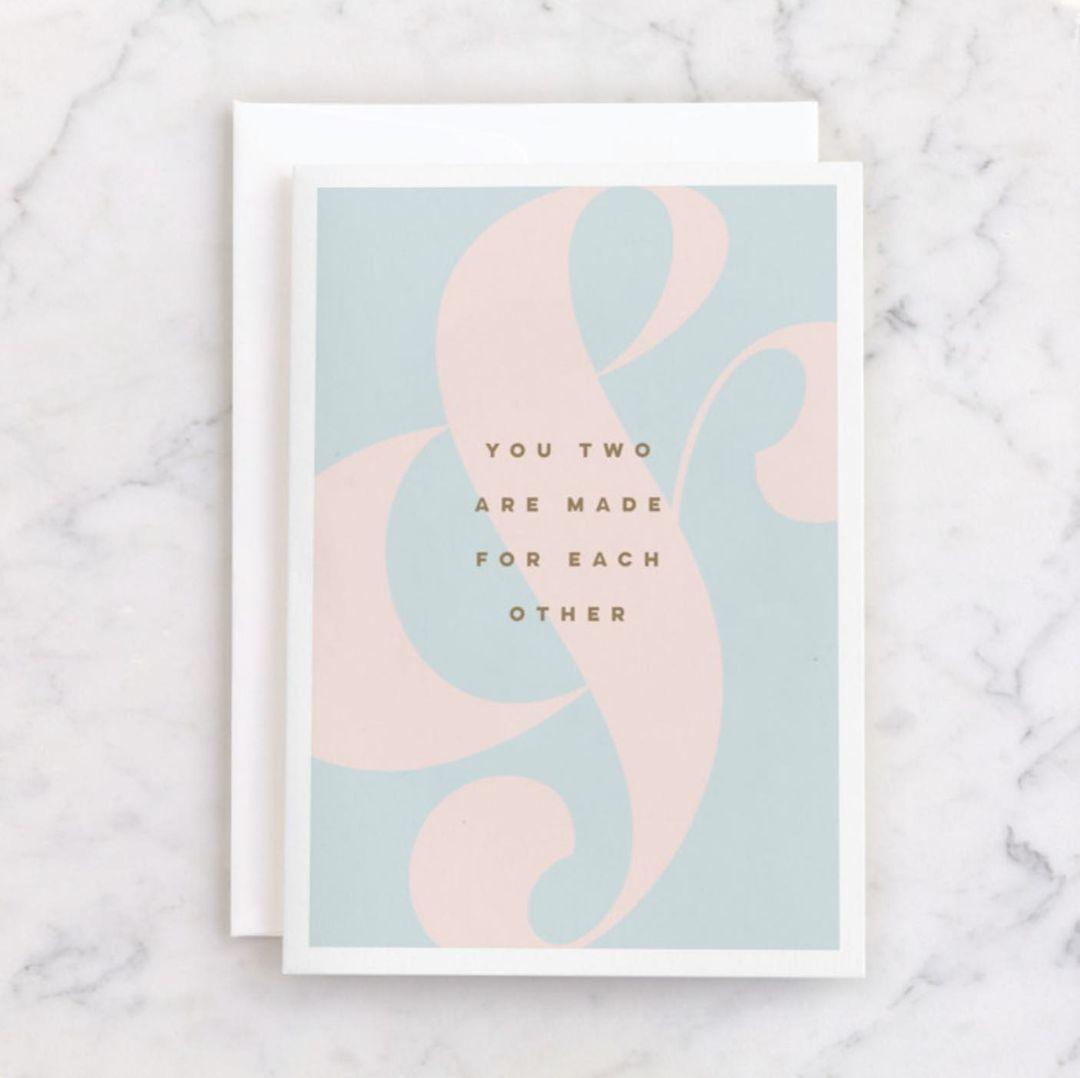 Image Courtesy: Dominique Vari - Art & Design
Whether you pick a gift from the registry or go for something personalised - flowers and a wedding card are a must. And if you are not going to be physically present at the wedding, then a virtual card, a message or an email will be perfect. Wedding cards are customary for anyone who wants to send wedding wishes to a newly engaged couple or to a newly married couple. There are some things you need to keep in mind while sending wedding wishes cards to the couples on their big day.
Personalise the wedding wishes. The wedding card should not have a run-of-the-mill feel.
Make sure to write the name of the couple in your wedding wishes.
Ensure that the wedding wishes are not just directed to one person among the two.
Ideally, wedding wishes should be sent out a week before the wedding if you do not attend the wedding yourself. In case you go to the wedding, you can take your wedding card along or opt for verbal wishes too. However, the wedding wishes should be delivered to the couple within a week from the wedding.
Wedding cards come in a variety of formats. There is the paper format that you can pick from a stationery shop, the digital templates for emails or messages and even DIY handmade cards that you can create. For whichever format you pick, make sure your wedding wishes are on point.
Scroll on to bookmark the wedding wishes that you like best and want to share with your dear couples.
What to Write on A Wedding Card?
Is writing "Congratulations" going to be enough? Well, maybe, but it all depends on the relationship you share with the couple. If they are your close friends or relatives - a mere "congratulations" might not work but in case they are your colleague or distant acquaintances, then your "congratulations" or "best wishes" will go a long way. To help you figure out what to write on wedding cards without any fuss, we have curated a list of wedding wishes that you can pick from depending on the type of wedding wishes.
Also Read: Wedding Anniversary Wishes: 200+ Marriage Anniversary Messages
Funny wedding wishes for a friend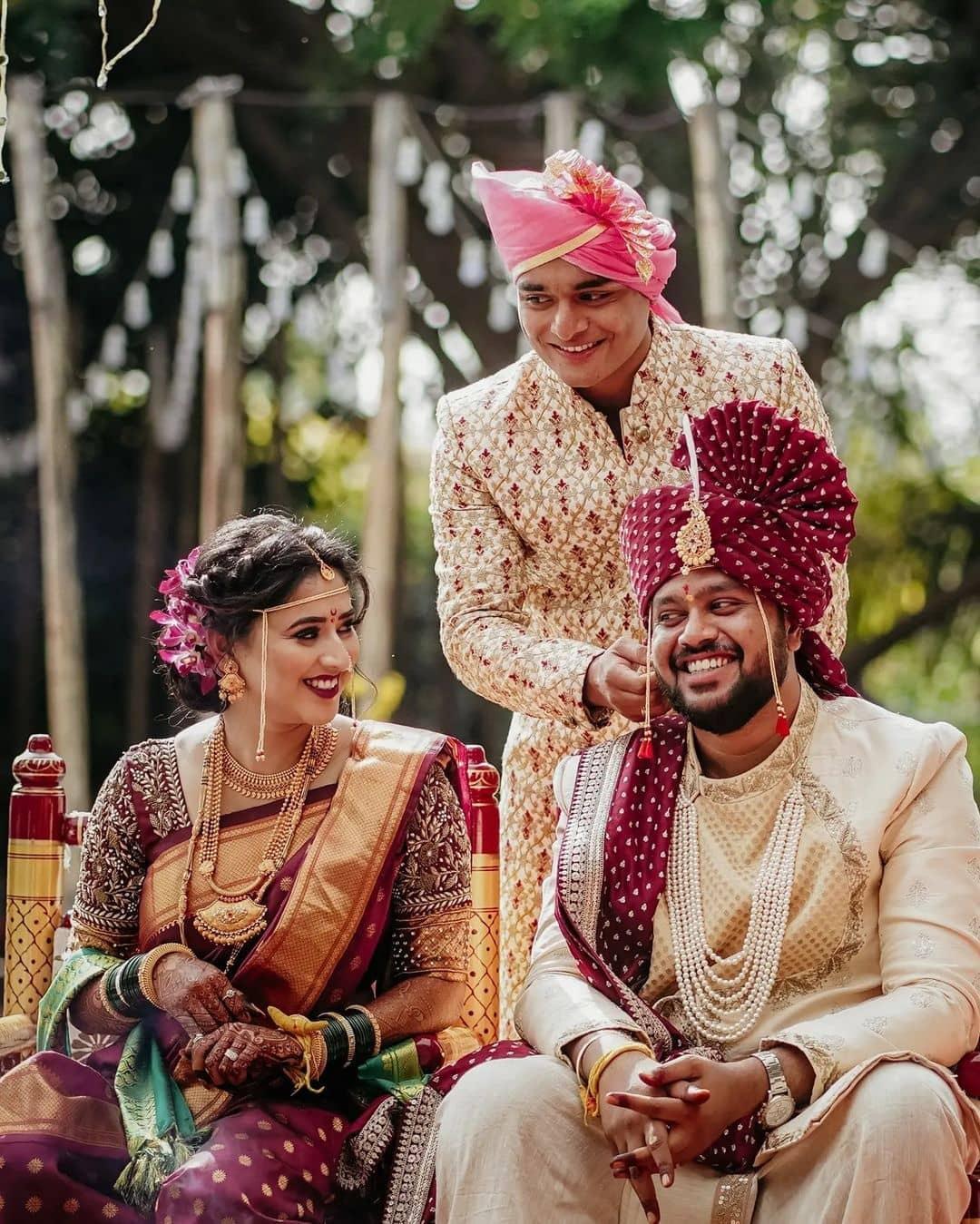 If you share a playful and fun relationship with the couple, then you can go ahead and write some funny wedding wishes for your friend that will make them crack into a giggle when they read it. However, while drafting funny wedding wishes for your friend, remember that while some jokes come across as light and hilarious in a conversation, the same words could mean otherwise when it's on paper. You must also avoid sarcasm and any innuendos at all costs.
Here are some funny wedding wishes that you can use to offer your best to your friends at their wedding.
Thanks for inviting me/us to eat and drink while you get married. Congrats!
Our wedding advice: Love, Honour and stick to your side of the bed!
Congratulations on your wedding, but you did not have to make me sob like a baby.
First of all, thank you for giving me an occasion to break my leg. Secondly, best wishes for your wedding!
The best free booze ever, loads of love and all the best for your future endeavours.
Please imagine this is a super punny card and laugh as soon as I hand this over to you. BTW, happy wedding to you both, love birds!
You must remember that marriage is not just a spiritual connection, it is also a telepathic connection of remembering to take the trash out. Best wishes dear ones!
Start your next chapter in style—with this little something! (Attached to a gift)
So which branch would you like to be put on...on the family tree we mean? :P Welcome to the fam hun!
We're glad that this is official and I can visit you both on the same day without travelling 20kms on an Uber! Congratulations love birds on this new beginning, a together forever!
Marriage is a bond between a person who never remembers anniversaries and another who never forgets them. May you both find the right balance!
Marriage is like vitamins: you supplement each other's minimum daily requirements. Stay together my gorgeous vitamins!
A good marriage is one where each partner secretly suspects they got the better deal. Congartulations on your beautiful deals.
I hope you don't focus on who gets to have the last word. Cheers to new beginnings!
Wedding Wishes for Family Members & Siblings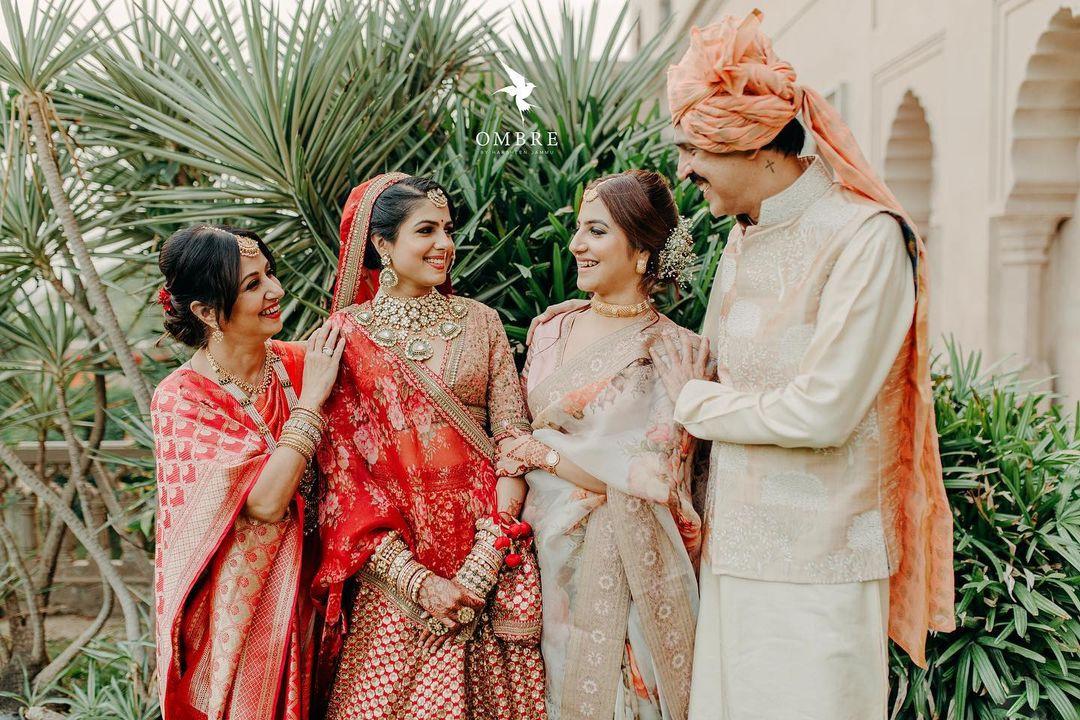 Being a part of the family automatically makes weddings a 100 times better. You get to be a part of the initial planning to the final showdown. From sweat smeared preparation days to the gorgeous red-carpet moment - weddings in a family are nothing less than a fairytale. However, being a member of either the bride or the groom's side of the family has its own perks - like you can go ahead and be quirky with your wedding wishes and we are all for the quirks. Scroll on to find some of the best wedding wishes for family members and siblings.
Welcome to the family Bhaiya/Bhabhi, its going to be a crazy ride here on!
Thank you bro for gifting me with the coolest sister-in-law ever! Congratulations.
What a wonderful new addition to our family! We are so glad to be a part of the celebrations.
It has been such a joy to watch you both go from "Plus 1s" to "The One" forever. Hear Hear!
I shall finally stop wondering how my brother could ever land someone as awesome as you and count my blessings. Yay!
Congratulations, Brother! Both of you are adorable and beautiful. Keep the spark alive and celebrate your wedding every day.
Congratulations to the newlyweds! You two couldn't be more perfect for one another.
You were the little girl that always followed me around, and now you are all grown up standing next to the love of your life. I wish both of you all the best. Congratulations!
I wasn't convinced that my sister would get married, and to such a wonderful guy? I hope that both of you will be very happy together. Congratulations.
So grateful for today, dear sister/brother! All the best.
Formal Wedding Wishes for Newly Married Couple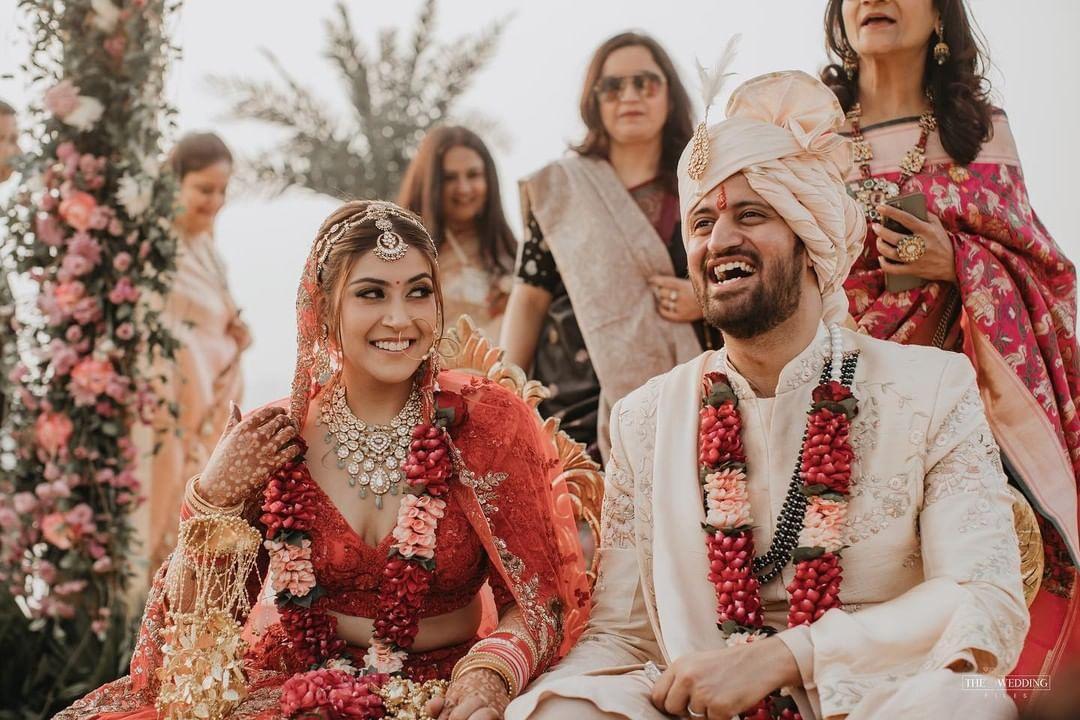 Image Courtesy: The Wedding Files
If you are invited to a Gatsby-themed wedding or the wedding reception of an acquaintance - you automatically imagine it is going to be a black-tie event. In fact, you immediately pick a floor-length gown with stilettos and a tuxedo as your outfit. While the theme and feel of the event need not affect your wedding wishes, if you would still like to draft formal wedding wishes for a newly married couple, then here are some timeless and romantic formal notes that you can pick from.
Sending you best wishes for your wedding.
Wishing you a lifetime of love and happiness.
May your love grow forever, regards.
Wishing for the coming years to be filled with love and joy. Congratulations.
Thank you for letting us share on your special day. We wish you all the happiness in the world.
May today mark the first of the rest of your life, filled with love and companionship.
Today marks the beginning of a new chapter for the two of you. Cheers!
Wishing you happiness, love, and joy on your wedding day.
It's a great joy to celebrate your love today, stay blessed.
May the love and joys you feel today, shine through the years to come. Best wishes on your wedding!
Here's to a long, happy life with the one you love. Wishing you the best.
Also Read: Sister Marriage Quotes: 100+ Sweet & Heart Warming Wishes for Your Soon to Be Married Sister
Wedding day wishes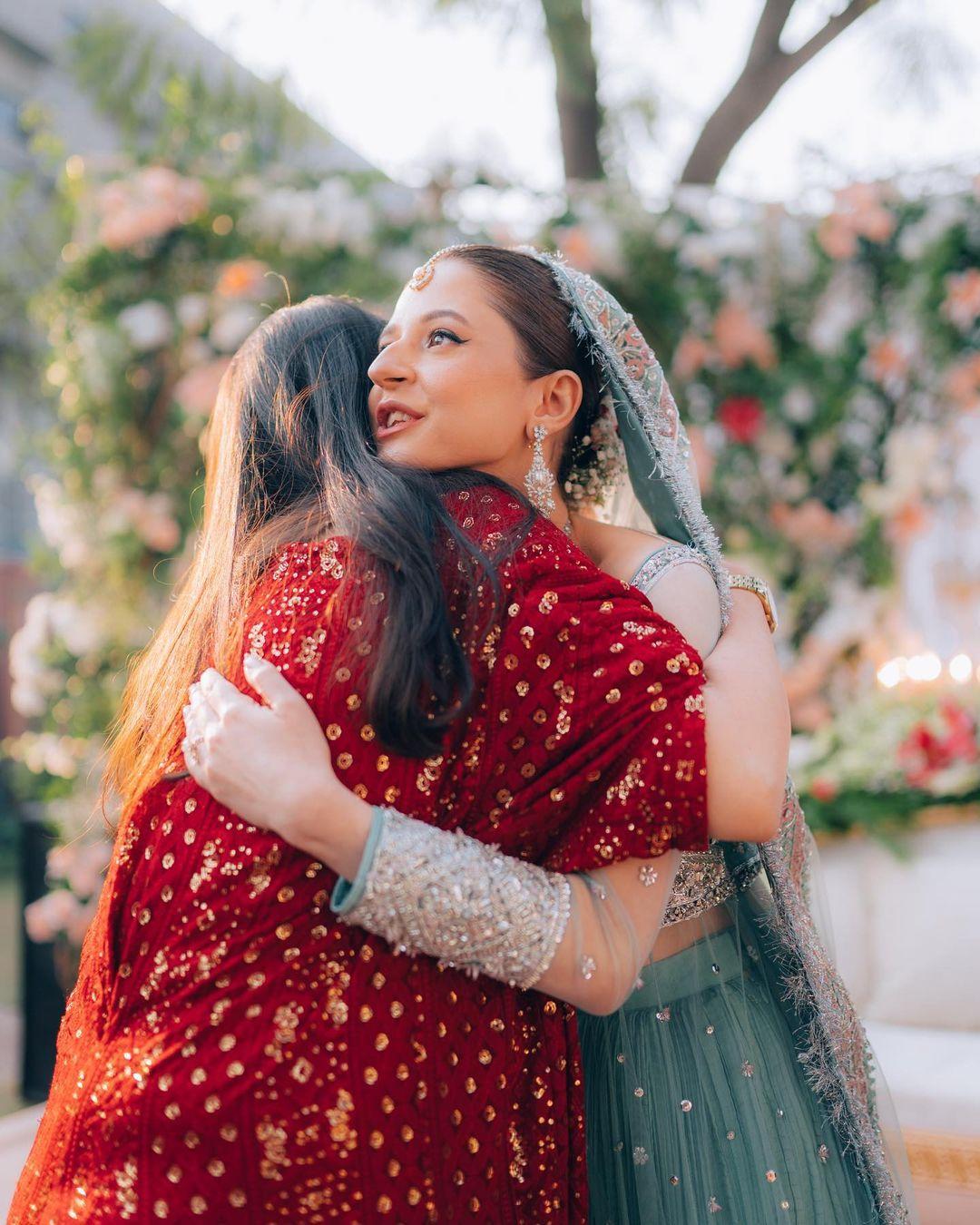 Image Courtesy: Izzah Shaheen Malik
If you are sharing wedding wishes on the day of the wedding, you can choose to avoid going for formal wedding wishes or even the funny wedding wishes because you might as well crack a joke while congratulating them in person. So what kind of wedding day wishes would work best for you?
Well, conventionally, when you visit the couple with a gift or a flower bouquet as a token of congratulations you also exchange greetings. Now these wedding wishes need not be elaborate and too wordy. So to help you pick the most crisp and hearty wedding day wishes, we have curtaed a list of wedding wishes that will work the magic.
Best wishes!
Congratulations!
Congrats on your wedding!
We are so happy for you!
Wishing you lots of love and happiness.
Congratulations, here's a little something to start your life together.
Wishing well for your future endeavours, cheers!
Happy to celebrate this day with you both! Congrats!
Best wishes for a fun-filled future together.
Stay blessed, you two.
Spiritual & Religious Wedding Wishes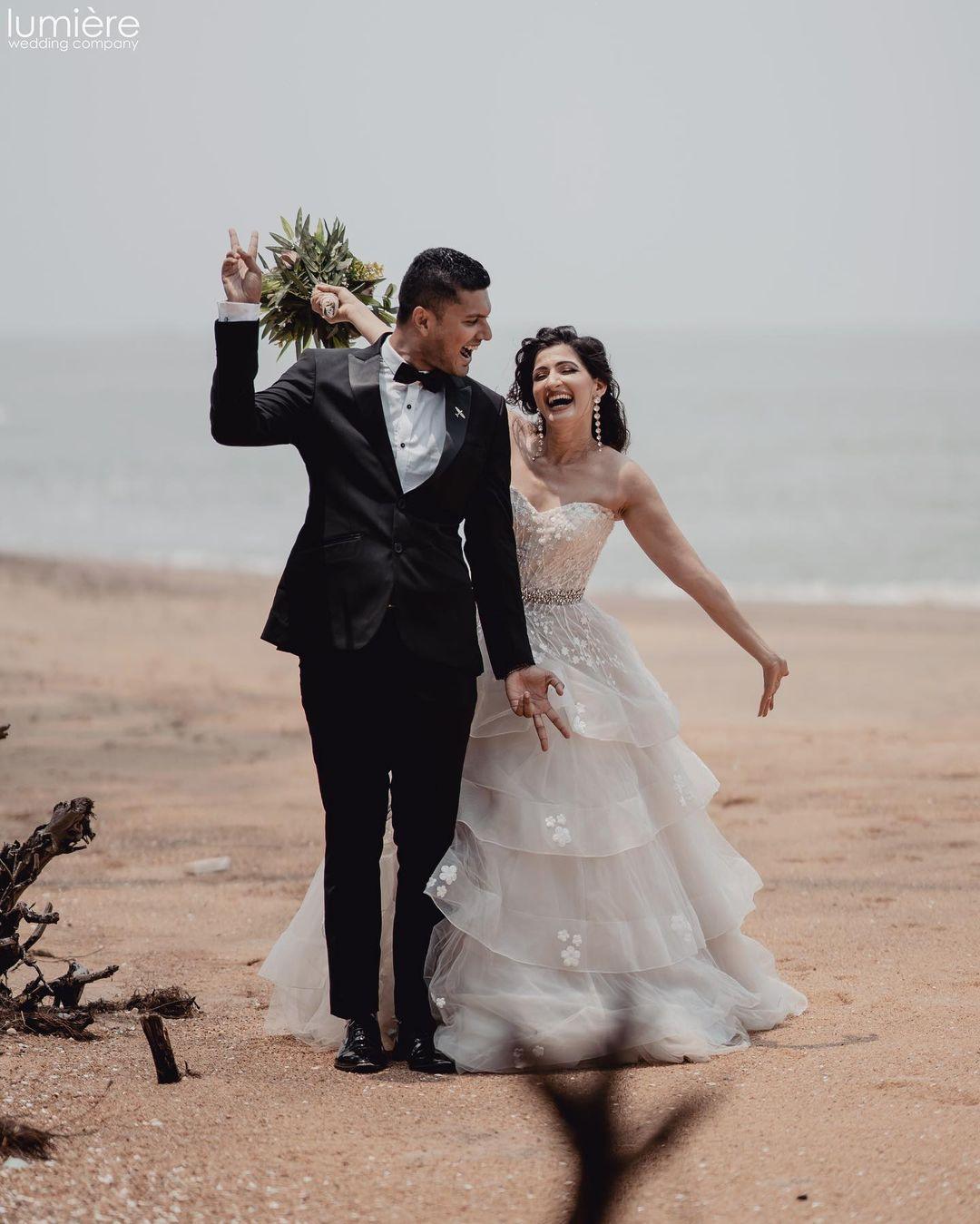 While most modern guests would have a different take when they are picking wedding wishes for the couple, conventional and religious wedding wishes are still very much in the scene. Whichever religion the wedding is being performed in, spirituality plays a big role in creating the wedding wishes - especially that come from elders in the family or from guests too. We have some of the most popular religious wedding wishes in our kitty, listed below.
May your marriage be blessed!
Wishing you a marriage as strong as your faith.
Sending you prayers for unending love and happiness.
Love is the greatest blessing.
May God bless you and your union.
Saubhagyavati Bhava.
Congratulations on your wedding, phulo phalo!
May God grant you all of life's blessings and love's joys.
God bless you both on this day with a lifetime of shared love and joy.
May the One who brought you together bless your marriage, enrich your lives and deepen your love throughout the years.
'God has poured out His love into our hearts.' – Romans 5:5
'Love is patient. Love is kind… Love never fails.' – 1 Corinthians 13:4-13
Shaadi Mubarak, stay blessed.
Also Read: Trending Wedding Anniversary Wishes for Sister - Weddingwire.in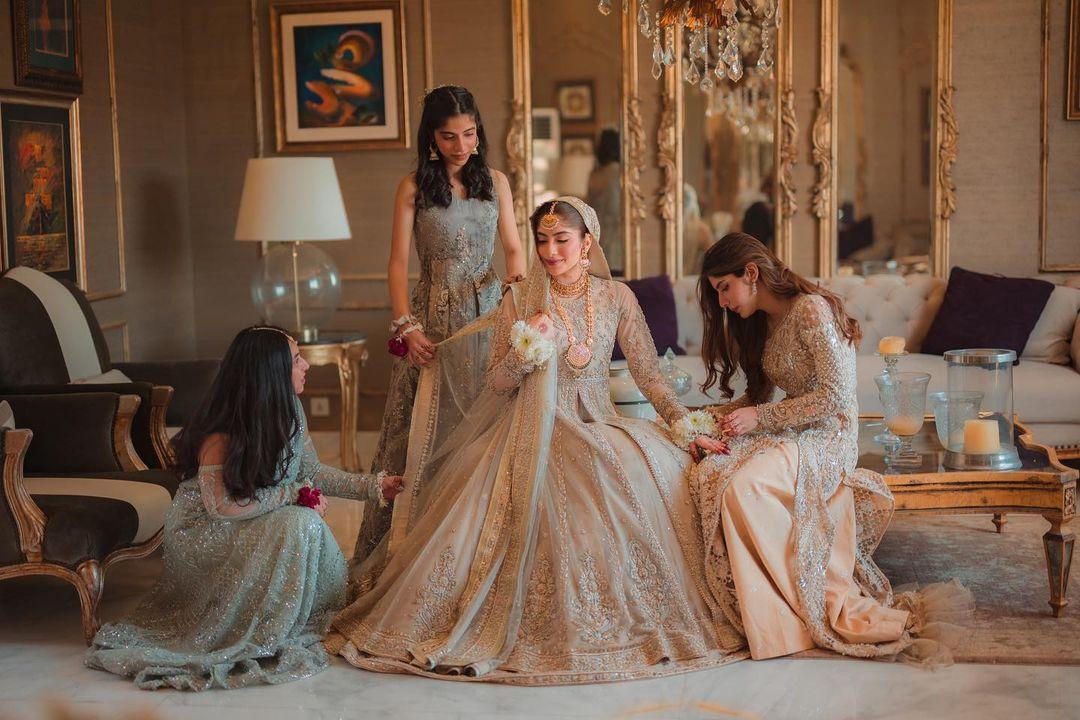 Image Courtesy: Chamak and More
Top Blogs on WeddingWire India