20+ Engagement Anniversary Wishes & Quotes You Must See
Looking for Engagement anniversary wishes to show your love for your partner? Here are some of the best wishes that you may use or take inspiration from!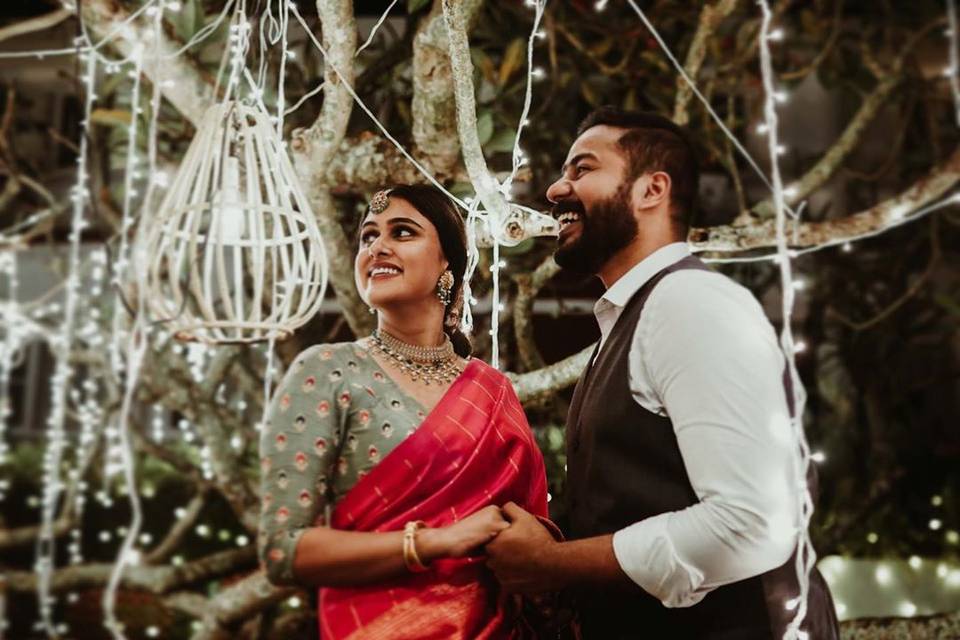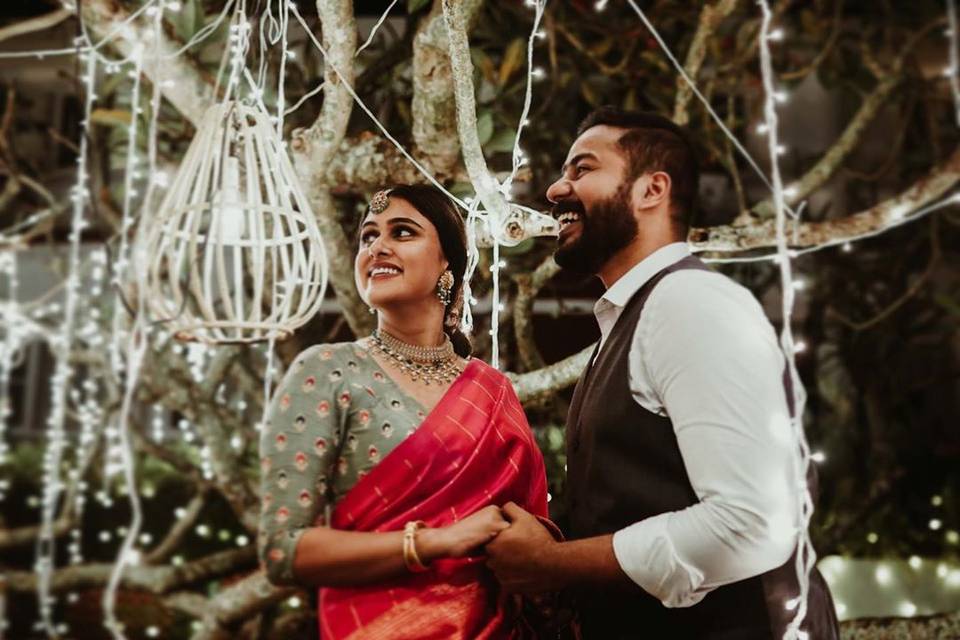 Image Courtesy: Jackson James Photography
Engagement is the first step to making your relationship official. Be it an arranged marriage or a love marriage where you pop the question with a legendary proposal line on one knee with a princess cut ring, the engagement holds an important place in both, the bride and groom's hearts.
In many cases, the engagement takes place first with the cake cutting ceremony and the marriage happens only after a couple of months or years. In such cases, the engagement anniversary becomes a big thing and you need engagement anniversary wishes for your partner.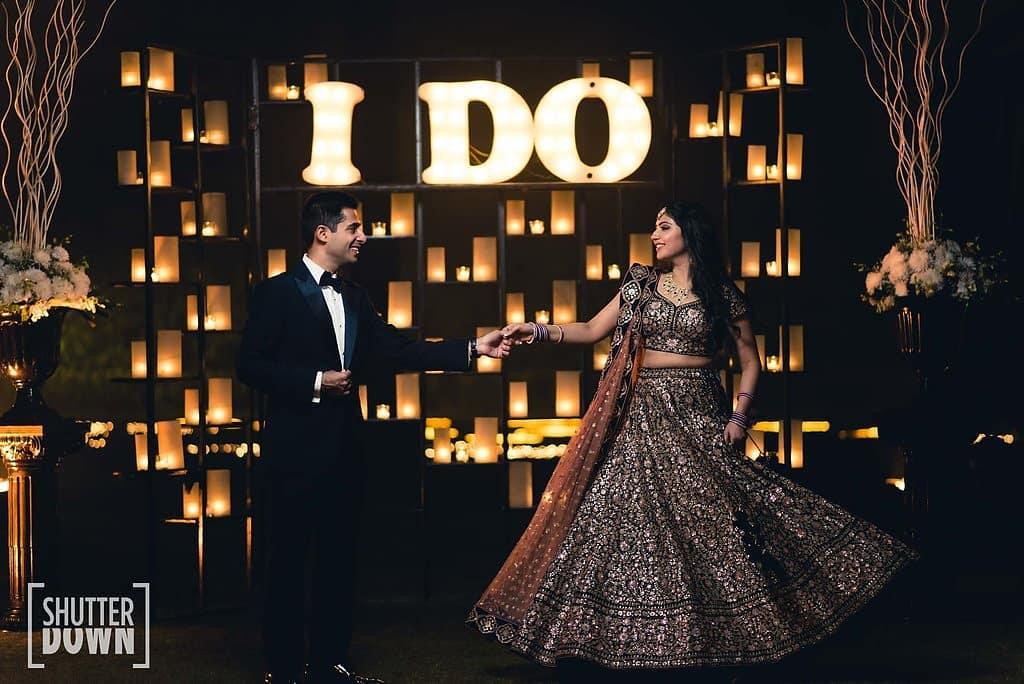 However, this is not just for couples who find themselves tackling a long engagement. These milestones can be equally important for other couples as well. If your engagement anniversary is coming up, make sure that you have your set of engagement anniversary wishes to bring a beautiful smile to your partner's face all prepared.
Go through this list of engagement anniversary wishes from both perspectives!
Funny Engagement Anniversary Wishes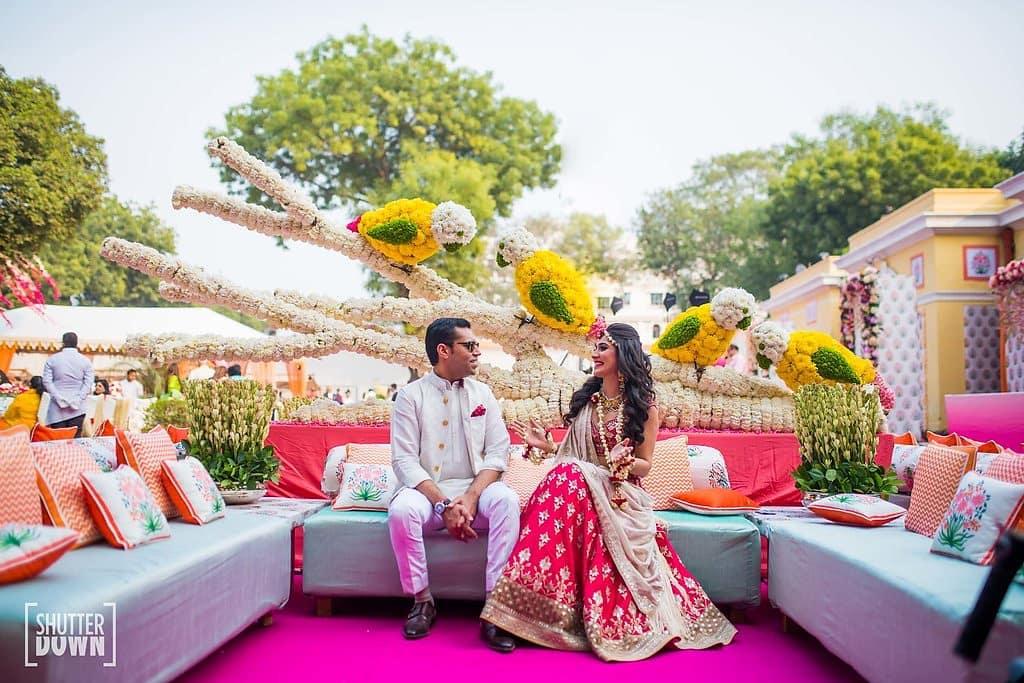 "Ever since you put a ring on my finger, I feel trapped a bit. The only positive is that I am trapped in your love. Happy Anniversary my to-be-husband."
"Hi Boss, it has been exactly one year now since you officially became my boss for life. Well, with the beauty and brains you have, I can hardly complain. Happy engagement anniversary wishes to you, love."
"Congratulations! Now you finally get the right to legally annoy me for the rest of your life. Pure joy!"
"Congratulations better half! I made sure the ring is really tight so it can never be taken off. Welcome to forever!"
If your better loves to be funny around you and tease you in a good way, make sure you include that vibe in your funny engagement anniversary wishes to your husband or funny happy engagement anniversary wishes to your wife as well. There is an inexplicable emotion attached when it comes to happy engagement anniversary wishes with a humorous twist added to it and we assure you that your better half is sure to have a good heart love but at the same time fall in love all over again and you will have your funny engagement anniversary wishes to thank!
Also Read - Best Celebrity Engagement Rings
Romantic Engagement Anniversary Wishes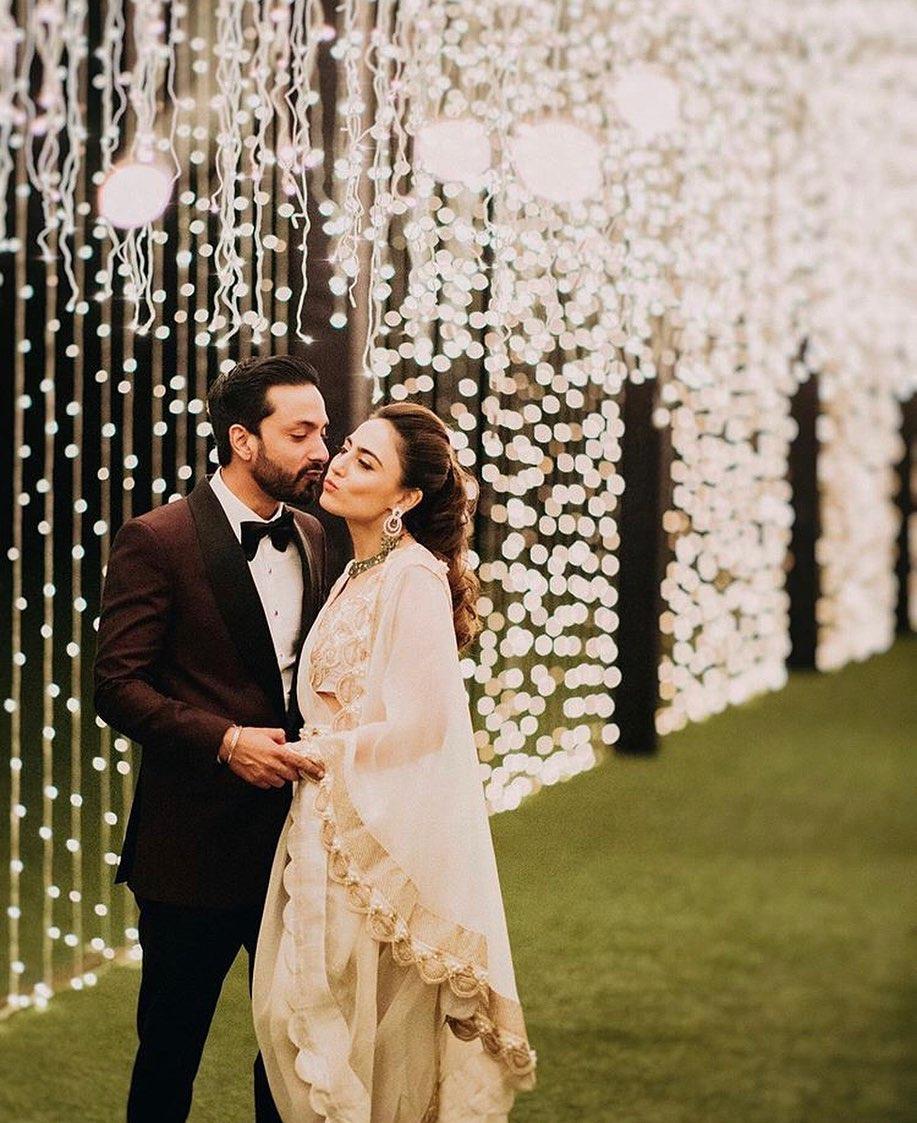 "We have known each other for 3 years now but the love I have felt for you in the last year is something that I cannot explain. Maybe a ring on my finger changed everything. Thank you for that wonderful day."
"Thanks a ton for the incredible year that has gone by. Even though I was a bit apprehensive about spending my life with a stranger at that time, now I am more than comfortable in calling you, my future husband. Thanks for all the love."
"I'd say I'll bring the world at your feet but I'd rather do the dishes on alternative days and get you your favourite glass of wine forever starting today. Cheers love of my life!"
"Thank you for putting a ring on me. I promise to, hereon, shower you with endless love, affection, and adoration all day every day without fail."
"Happies 1st Engagement Anniversary wishes to my favourite human over. One down, forever to go my love."
If you are a die-hard romantic then these can be your go-to engagement anniversary wishes. Avoid picking one of the above funny engagement anniversary wishes to husband or wife and instead cook up something cheesy and adorable. When you are planning some unique engagement anniversary wishes for husband or wife, you can also add some personalisation to it. Do not just copy-paste the engagement anniversary quotes from the Internet on your card but DIY something of your own. This year make your happy engagement anniversary wishes to wife or to husband impeccable by speaking your heart!
Also Read - Stunning Engagement Dresses for Men
Walk Down the Memory - Engagement Anniversary Wishes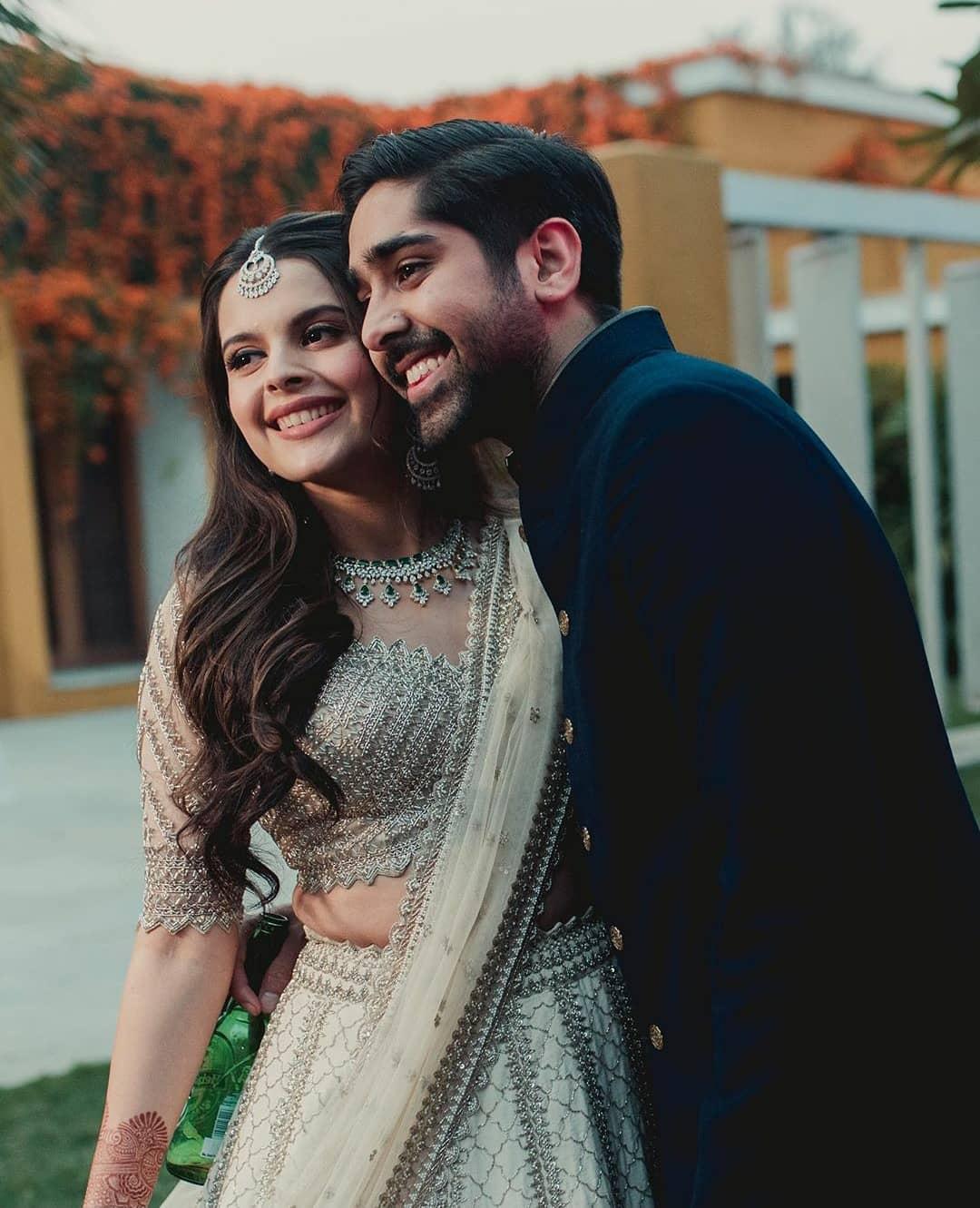 "Even though there was a proper engagement ceremony for us, you went out of your way to surprise me and proposed to me in front of everyone, out of nowhere. Thank you for gifting me that wonderful moment. Happy Engagement Anniversary."
"The exchange of rings, the dance party after that, and the words you said to me in my ears that day are some of the many moments that I will never forget. Happy Engagement Anniversary wishes, my Love."
"I still remember how you wept while putting the ring on my finger. That was the day I realised that my dream has come true and I have been forever grateful since then. Thank you for being a blessing babe, Happy engagement anniversary wishes to us."
If your engagement ceremony had some special moments or it was a surprise proposal of sorts then make sure that you recollect those moments through your engagement anniversary wishes. You can create specific engagement anniversary wishes for the husband, or wife or keep it simple with your engagement anniversary wishes for a couple as a whole. But if it is one of those loving first engagement anniversary wishes, we suggest showering your love on your partner this year.
Also Read - Irresistible Engagement Cake Ideas
Happy Surprise Engagement Anniversary Wishes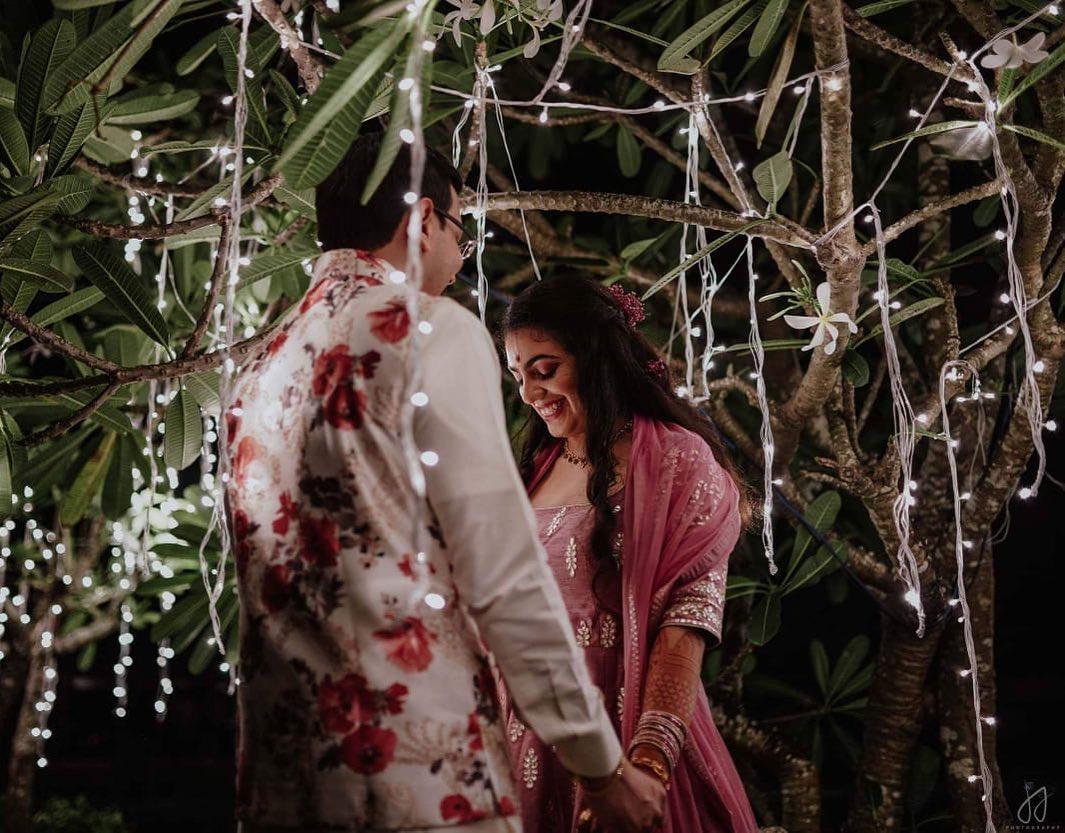 Image Courtesy: Jackson James Photography
"Happy Engagement Anniversary. Since you never get surprised by things, I took it as a challenge, and here I am trying my hand at it with this gift. Hala Madrid!" (Gift him some football merchandise of his favourite football club.)
"I could not think of a better gift than a ring with our initials and the date on it for our first engagement anniversary. Happy Anniversary my beautiful soulmate."
"Our first engagement anniversary wishes could not be complete without a surprise. I can imagine your eyes twinkling and your lips curve into a smile right now. I hope the tea-lover in you misses me every time you sip tea from this mug and our evenings are less lonely. See you soon my LDR wifey, Happy 1st engagement anniversary."
It is not just about the wishes you write down on a piece of paper; make sure that you have a surprise ready for your partner as well.
Also Read - Ways to Announce Your Engagement Online
Long Distance Engagement Anniversary Wishes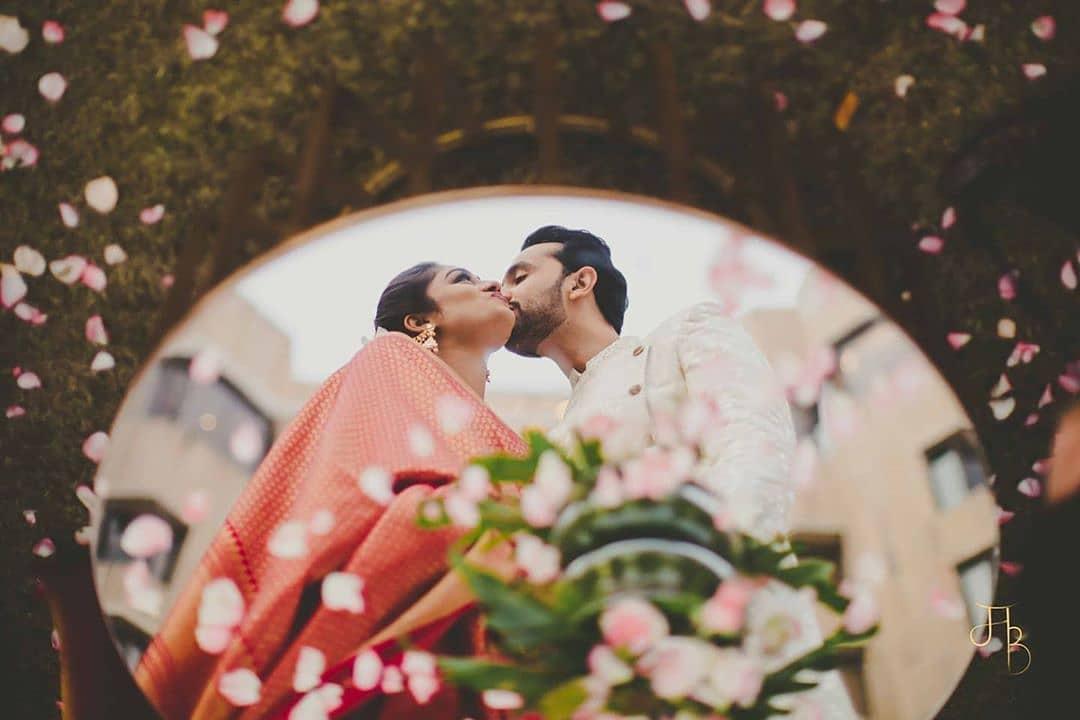 "These last few months have been the toughest for me with you not around me. I miss you even more on our engagement anniversary. Come back soon and marry me already!"
"You are the first person for whom I have cried while missing and that is when I truly understood the bond we share. I miss you a lot and the memories of this day last year are the only solace right now. Meet me soon my love. Happy Engagement Anniversary."
"I wish we could travel back in time and hold each other's hands and look into each other's eyes while exchanging the rings, to escape from all the hooting and clapping and steal a moment for us again. I want to write long, sad ring ceremony anniversary wishes with some mushy engagement anniversary quotes in it. But until you come back and take the pheres with me, I will settle for a happy engagement anniversary, Hubby!"
There are times when you get separated for a while after your engagement due to a prior commitment to your studies or job before getting married and this is the time when you miss each other a lot more than usual. Convey your feelings through your engagement anniversary wishes.
Also Read - Best Love Quotes of All Times
Engagement Anniversary Wishes for Eternal Lovers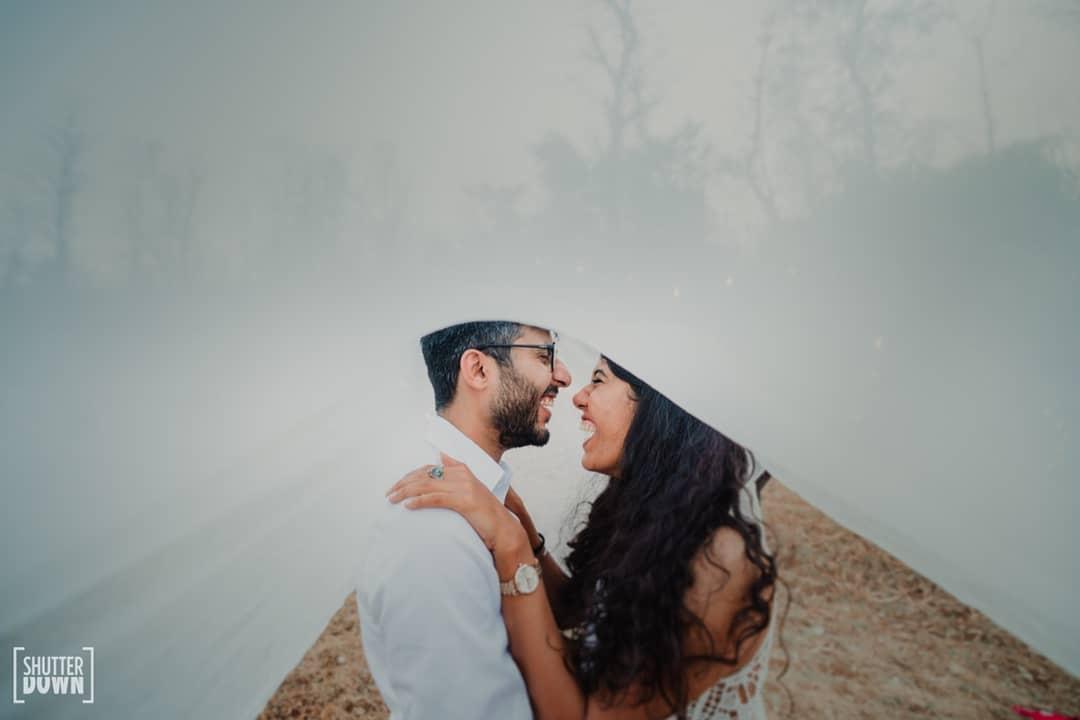 "When I first understood the meaning of love, I understood another thing – that you are not just my best friend. Since that day, there has been no other person who has been more important to me. On our first engagement anniversary, I want to thank you for sticking with me for this long."
"If you want to measure my love for you, just count the days we have been together. And that's a lot! The day we got engaged was the day when we took the first step towards our dream of getting married. Happy Anniversary my Love."
"Well you had technically said Yes to me in the 7th standard, even though it was for the school concert's dance. But I knew I was going to put a ring on it right then. It has been 12 years since then and I am still so head over heels in love with you. Happy happy engagement anniversary my love!"
If you have been in love for a long time then the day of engagement becomes a lot more important in your life as it is the first official step towards your dream of getting married. Show that emotion in your engagement anniversary wishes for each other.
All these engagement anniversary wishes should be enough to inspire your writing skills and help you come up with some beautiful wishes on your own. Wish you a Happy Engagement Anniversary.
Go through our list of vendors who can offer you the right gift for your partner.
Read More -
Mehndi Design | Proposal Lines | Simple Finger Mehndi Design | Arabic Mehndi Design | Propose Day Quotes for Boyfriend | Wedding Anniversary Wishes for Sister | Tamil Wedding Calendar | Simple Mehndi Design | Pre Wedding Quotes | Engagement Anniversary Wishes | Funny Wedding Wishes for Bestfriend | Blouse Design | Rangoli Design | First Night Tips for Bride | Wedding Anniversary Wishes