265+ Best Love Quotes of All Times for Your Dearly Beloved
Did you write "Dearly Beloved..." and take a long pause, wondering what to write next? Well, you're in luck because here are some of the most heartfelt & timeless love quotes, handpicked just for your inspiration.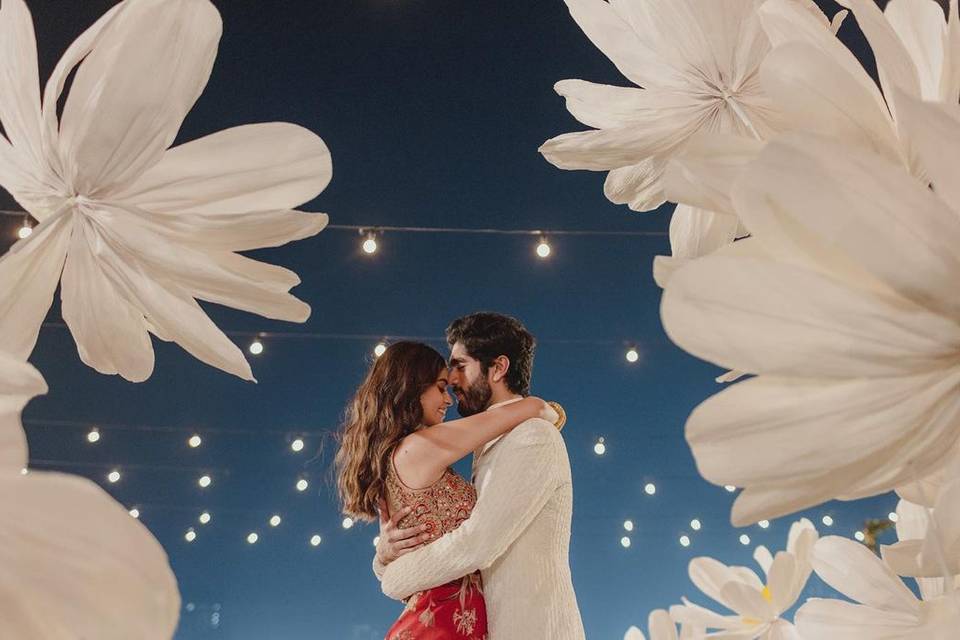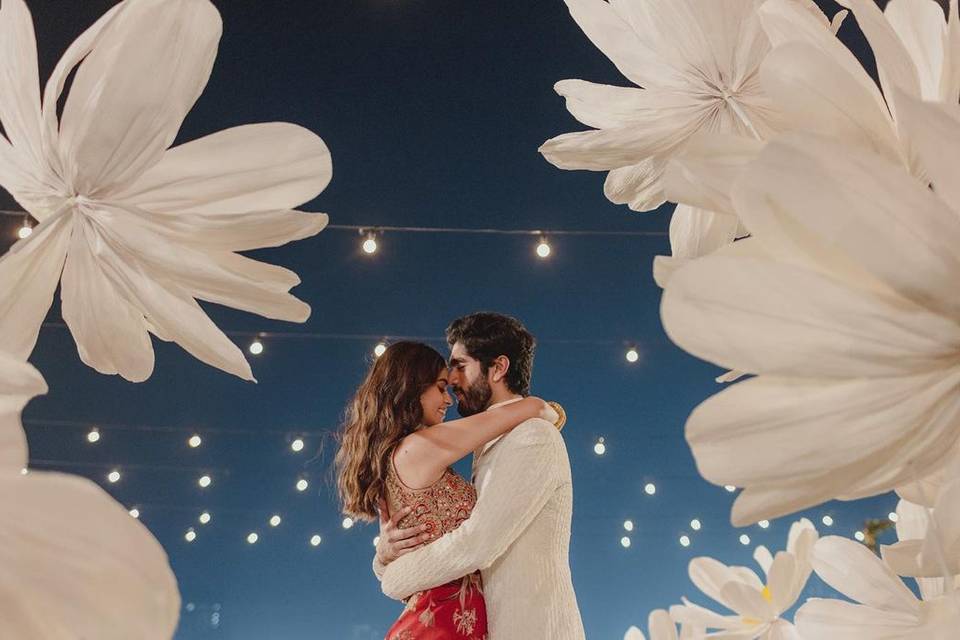 Image Courtesy: House on the Clouds
Every time we hear the word 'love', a thousand emotions rush to our minds, and we start picturing these ideal scenarios of happiness and passion. While we are gifted with the capacity to feel about a hundred sentiments every minute, our vocabulary often leaves us spellbound. Especially in overwhelming situations, we find ourselves at a loss of words time and again. This is why we have been blessed with amazing love quotes that will make you fall in love with your partner all over again!
So what are love quotes really, and who even quoted them? Well, words about love that touch your heart in the very first instance could be termed love quotes. It need not mandatorily be about the flowery verbiage - it could be a simple phrase that you want to convey to your lover, it could be a famous line from your favourite movie that reminds you of your partner, or it could be the prologue of the novel that made you think about the love of your life. It should be about LOVE, and we deliberately put LOVE in Italics so you feel the delicacy in the word here. These beautiful love quotes and relationship quotes can not only strengthen the bond that you and your partner share but also keep the spark between you alive.
Do you find yourself scrolling miles on the Internet looking for the perfect love quotes to express yourself better? Well, then, jackpot! We have specifically handpicked some of the best love quotes for you. There is a love quote for every relationship milestone of yours - be it your first anniversary, your partner's birthday or a random Sunday when you want to share breakfast in bed.
In this article:
3. Cute Good Morning Love Quotes
4. Romantic Love Quotes for Husband/ Him
5. Best Love Quotes for Wife/ Her
6. Short Love Quotes as Wedding Photo Captions
7. Love Quotes in English Movies
8. Sad & Deep Love Quotes from Bollywood Movies
Scroll on and probably grab your tissues because things are going to get moist out here because we bring to you heartfelt and unique love quotes that you can take inspiration from or just copy-paste!
Eternal True Love Quotes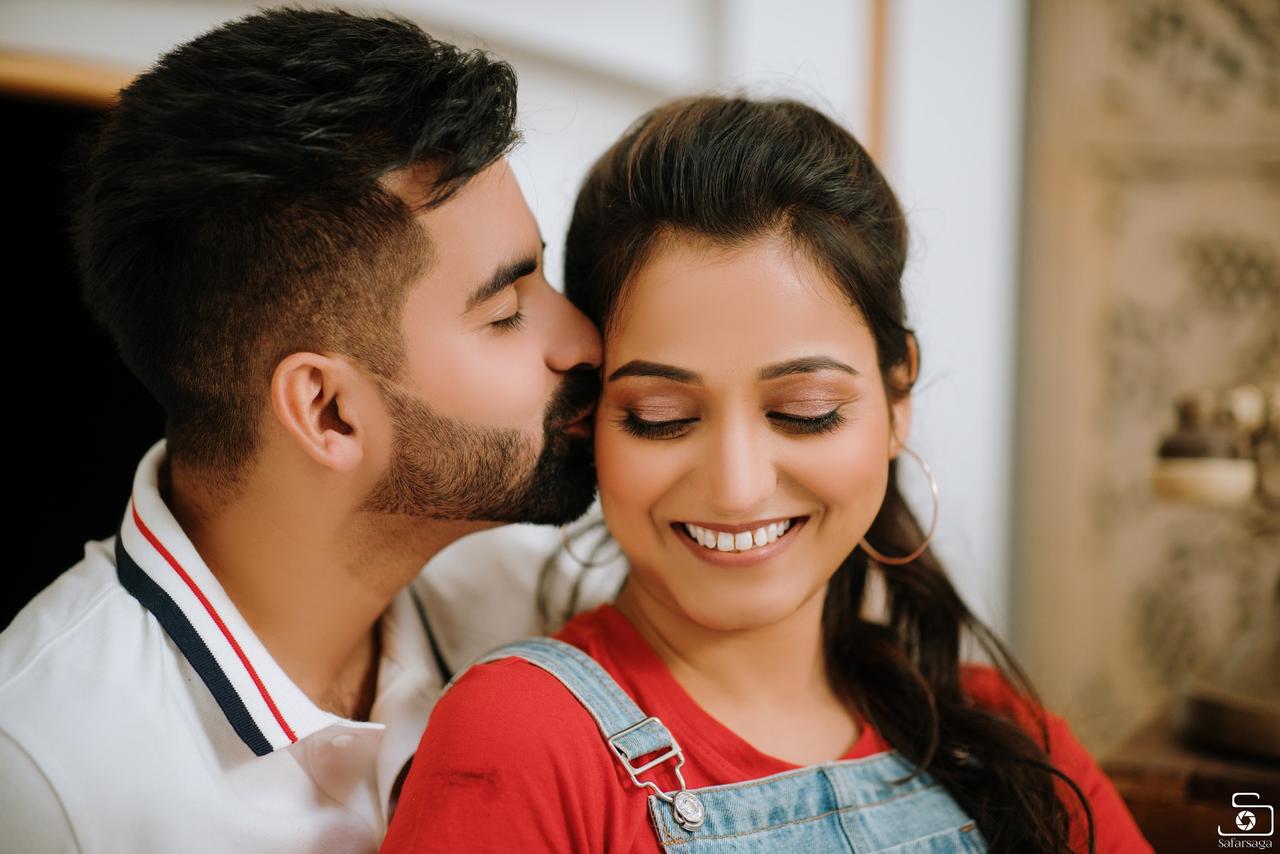 Love is forever. For an emotion that makes 'forever' seem so small with the right person. we bring to you the everlasting and eternal true love quotes - some straight from the heart, some a piece of timeless art. Find some of the most earnest eternal true love quotes and some of the evergreen famous love quotes to share the love this season through beautiful words right here. Articulate your promise of forever to your partner with these handpicked love quotes and be assured that your happy times are not far behind.
1. Nothing lasts forever, please be my nothing.
2. Your smile lights up my whole world, dearly beloved. Please be the source of brightness in my life forever.
3. You might hold my hand for a while, but you hold my heart forever.
4. I promised to love you forever, 10 years down I mean it even more. You deserve more than forever!
5. Thank you for sticking to me through thick and thin. I will be forever head over heels in love with you.
6. If music be the food of love, play on - Twelfth Night – Act 1, Scene 1
7. There's beggary in the love that can be reckoned - Antony & Cleopatra – Act 1, Scene 1
8. Love looks not with the eyes, but with the mind, And therefore is winged Cupid painted blind - A Midsummer Night's Dream – Act 1, Scene 1
9. Hear my soul speak. Of the very instant that I saw you, Did my heart fly at your service - The Tempest – Act 3, Scene 1
10. Whoever loved that loved not at first sight? - As You Like It – Act 3, Scene 5
11. There is no remedy for love but to love more. - Victor Hugo
12. 'Tis better to have loved and lost than never to have loved at all. - Tennyson
13. "I love you as one loves certain dark things, secretly, between the shadow and the soul." — Pablo Neruda
14. "He stepped down, trying not to look long at her, as if she were the sun, yet he saw her, like the sun, even without looking." — Leo Tolstoy, Anna Karenina
15. "You are my dearest one. My reason for life." — Ian McEwan, Atonement
16. "Whatever our souls are made of, his and mine are the same." —​ Emily Brontë, Wuthering Heights
17. "It's like in that moment the whole universe existed just to bring us together." — Serendipity
18. "We loved with a love that was more than love." — Edgar Allen Poe, Annabel Lee
19. "I will love you until all the stars go out and the tides will no longer turn."
20. "If you live to be a hundred, I want to live to be a hundred minus one day so I never have to live without you." - Winnie The Pooh
21. "If I had a flower for every time I thought of you... I could walk through my garden forever." - Alfred Tennyson
22. "Finding someone you love and who loves you back is a wonderful, wonderful feeling. But finding a true soul mate is an even better feeling. A soul mate is someone who understands you like no other, loves you like no other, will be there for you forever, no matter what. They say that nothing lasts forever, but I am a firm believer in the fact that for some, love lives on even after we're gone." — Cecelia Ahern
23. "The way our fingers intertwine feels so natural and right; as if our hands hold memories of meeting in a thousand other lifetimes." ― John Mark Green
24. "I could not tell you if I loved you the first moment I saw you, or if it was the second or third or fourth. But I remember the first moment I looked at you walking toward me and realized that somehow the rest of the world seemed to vanish when I was with you." ― Cassandra Clare
25. "Don't ever think I fell for you, or fell over you. I didn't fall in love; I rose in it." — Toni Morrison
Self Love Quotes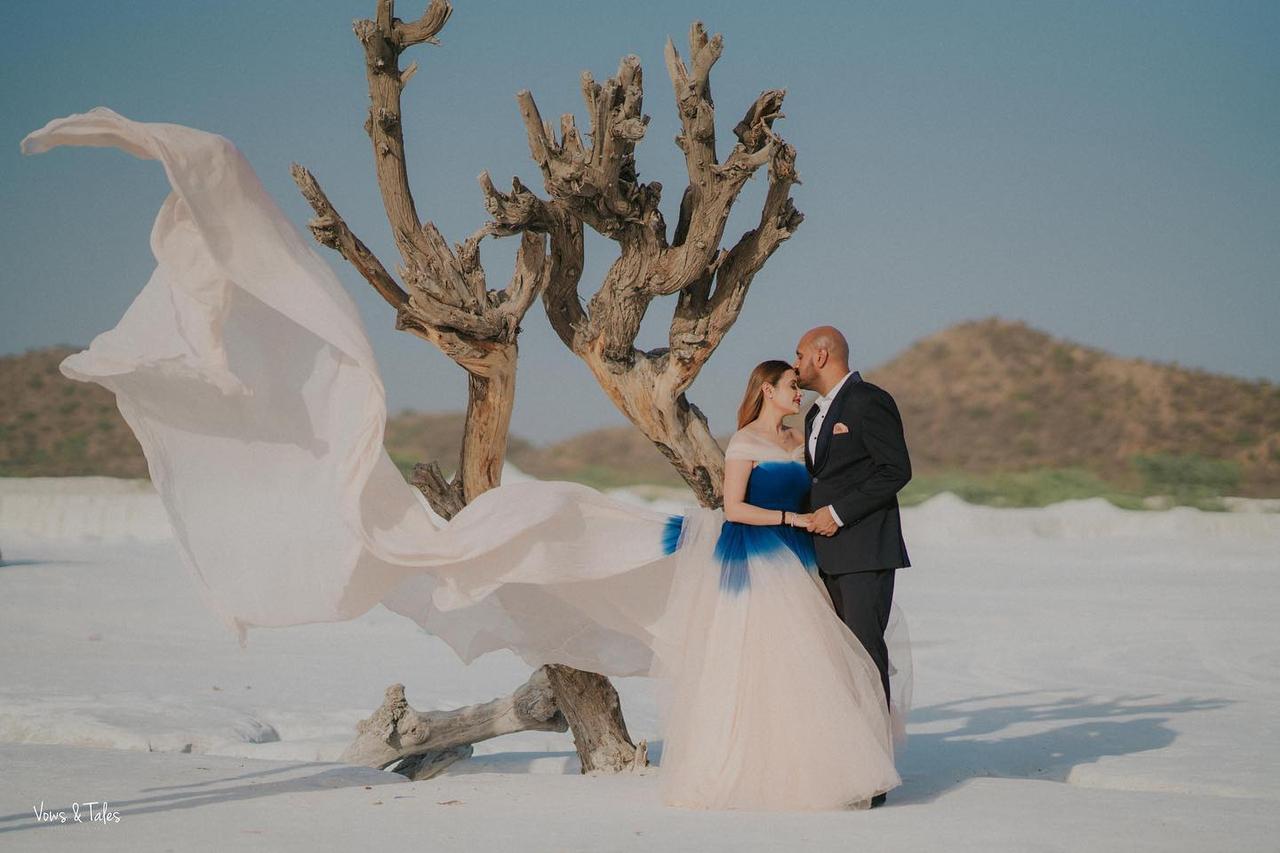 When you love yourself, you are able to spread that love to everyone around you, and this feeling of self love is perfectly articulated through relatable love yourself quotes. Some modern poets, empaths and philosophers have got the idea of self-love right. If you are a hoarder of timeless love quotes from movies, take some time out to shift your focus to self-love quotes. We are knocking on the doors of your heart with love and delivering some of our favourite poems about self-love and happiness self-love quotes and sayings because we all need inspiring love quotes now, more than ever. From self-love to love quotes, the journey is all about love.
1. There are over 200 bones inside of me, packed with marrow. All this life, teeming under my skin. This body is an ecosystem, and I am the creator." - Alannah Radburn
2. And now it is time to put yourself first. Let go of all the bad times. Switch off the negativity. Focus on your goals. Reach for the moon. Do whatever pleases you - you are the master of your own destiny. - Deepwoundsxx
3. Of course, there are so many who envy you, darlin'. You make shit happen, you don't quit, and a world that is addicted to excuses doesn't understand your beautiful action. - JmStorm
4. Look down at your body, whisper, there is no home like you. Thank You - Rupi Kaur
5. Here's to the women that had the strength to lift the roots from underneath them and plant their wounded hearts facing a new light. - Wattney
6. The death of a dragon is not required for an act of bravery. There is courage in the everyday battle. - Alannah Radburn
7. And some days I forget, what it is to be gentle with myself - how to look at myself with kind eyes and speak to myself with soft words. Forget that I am my home and a temple worthy of worship.- Becca Lee
8. I am sorry, but this is my time. The time I choose to be selfish. The time that I need to turn within to tend and nurture - to bear white flags across the battlefield that I have allowed my body to become. I have turned away (inwards) not because I have any less love for the world around me, but because I am focusing on finding more love for myself. - Becca Lee
9. Here's to the empaths. To the emotional artists. To the ones whose outlet is simply feeling. You are braver than you know. - Christopher Poindexter
10. I do not need the kind of love, that is draining. I want someone who energises me. - Rupi Kaur
11. Protect yourself from your own thoughts. - Rumi Quotes
12. My Dear, make self-love your religion and never stop practising it. - Becca Lee
13. The way you speak of yourself, the way you degrade yourself into smallness is abuse. - Self-Harm, Rupi Kaur
14. What makes your heart smile? Yeah. Do more of that.
15. Don't waste a second of your time convincing other people, you are worth loving. - Atticus Poetry
16. Focusing on taking care of yourself and doing the best you can, versus judging yourself is how you take your power back. - Lalah Delia
17. The hardest step we all must take is to blindly trust in who we are. - Atticus Poetry
18. People will do all they can to reduce you, make you lesser than you are. But you have more than enough light, more than enough goodness to spare. They can take as much as they want, but it would be akin to scooping cupfuls of the ocean from someone like you. So, let them do their best and know despite all their efforts, they remain so impossible, so laughably small. - Lang Leav
19. If it's out of your hands, it deserves freedom from your mind too. - Ivan Nuru
20. "Love is an energy which exists of itself. It is its own value." — Thornton Wilder
21. "Love is like war: easy to begin but very hard to stop." — H. L. Mencken
22. "A flower cannot blossom without sunshine, and man cannot live without love." — Max Muller
23. "I have found that if you love life, life will love you back". – Arthur Rubinstein
24. "Love yourself first and everything else falls into line. You really have to love yourself to get anything done in this world."— Lucille Ball
25. "The most important thing in life is to learn how to give out love, and to let it come in." — Morrie Schwartz
Cute Good Morning Love Quotes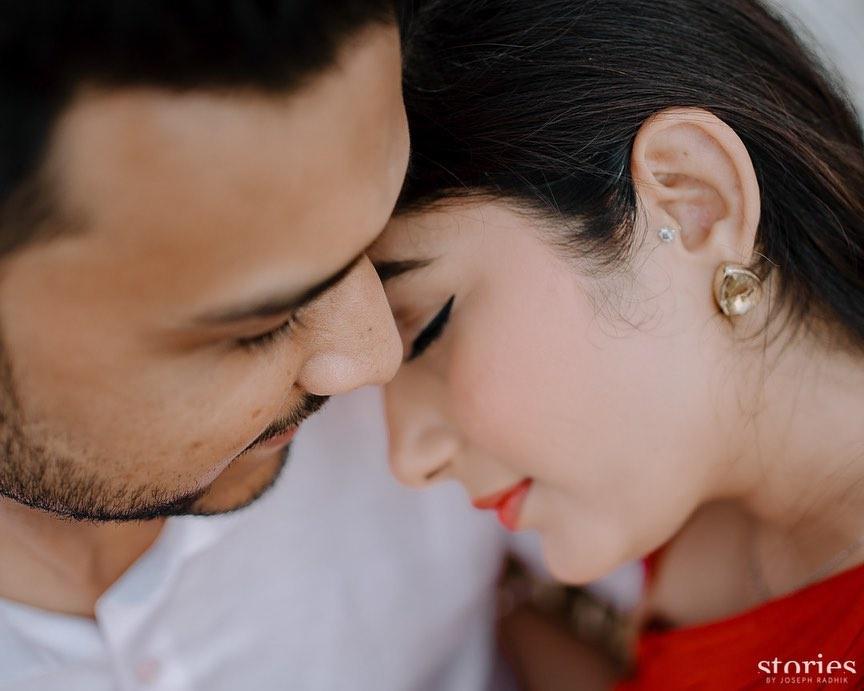 Image Courtesy - Stories by Joseph Radhik
Whether its a late morning breakfast-in-bed or surprising your partner just because, make their morning extra special with these one-of-a-kind and beautiful love quotes that will kickstart the day on a beautiful note. Are you a heartfelt romantic like us? We love a mushy romance - full Bollywood style. To help you express your love better, here are some of the best and cute good morning love quotes that we have cherry-picked just for you.
1. "Even if I had to choose between breathing and loving you, I'd save my last breath to tell you I love you."
2. "Everywhere I look, I am constantly reminded of you. I love you."
3. "Happiness for me is a moment when we sit together, with two forms, two faces, two arms on each other and one soul. "
4. "Loving you has been one of my greatest strengths. Being with you has been one of my greatest blessings. You are my favourite emotion, love."
5. "I do not believe in pickup lines, but do you believe in love at first sight? If not, I am ready to blink again...and again, till this turns into love!"
6. "Sometimes I look at you and wonder how on earth did I end up with someone as awesome as you and each time I am overwhelmed. I love you."
7. "I love you without knowing how, or when, or from where. I love you simply, without problems or pride: I love you in this way because I don't know any other way of loving." — Pablo Neruda
8. "I want all of you, forever, you and me, every day." — Nicholas Sparks, The Notebook
9. "Take love, multiply it by infinity and take it to the depths of forever, and you still have only a glimpse of how I feel for you." — Meet Joe Black
10. "Only once in your life, I truly believe, you find someone who can completely turn your world around." — Bob Marley
11. "If you remember me, then I don't care if everyone else forgets." ― Haruki Murakami, Kafka on the Shore
12. "So, I love you because the entire universe conspired to help me find you." ― Paulo Coehlo
13. "I think I'd miss you even if we never met." — The Wedding Date
14. "I will not follow you to the dark. Instead, I will walk ahead and light the way for you."
15. "Every time I would look into your eyes, I know you are the one for me."
16. "There are not enough days in forever to allow me to fully express the depth of my love for you." - Steve Maraboli
17. "Thank you for always being my rainbow after the storm."
18. "My soul will always find its way to yours because home is where the heart is." - Truth Devour
19. "Every time I would stare into your eyes, it's like I have found the mirror to my soul."
20. "It's a profoundly strange feeling, to stumble across someone whose desires are shaped so closely to your own, like reaching toward your reflection in a mirror and finding warm flesh under your fingertips. If you should ever be lucky enough to find that magical, fearful symmetry, I hope you're brave enough to grab it with both hands and not let go." ― Alix E. Harrow
21. "If there's any kind of magic in this world, it must be in the attempt of understanding someone, sharing something." — Before Sunrise
22. "True love is eternal, infinite, and always like itself. It is equal and pure, without violent demonstrations: it is seen with white hairs and is always young in the heart." — Honore de Balzac
23. "Even before we met and long after we're both gone, my heart lives inside of yours. I'm forever and ever in love with you." - Crystal Woods
24. "You know you're in love when you don't want to fall asleep because reality is finally better than your dreams." — Dr Seuss
25. "And remember, as it was written, to love another person is to see the face of God." – Les Miserables
Romantic Love Quotes for Husband/ Him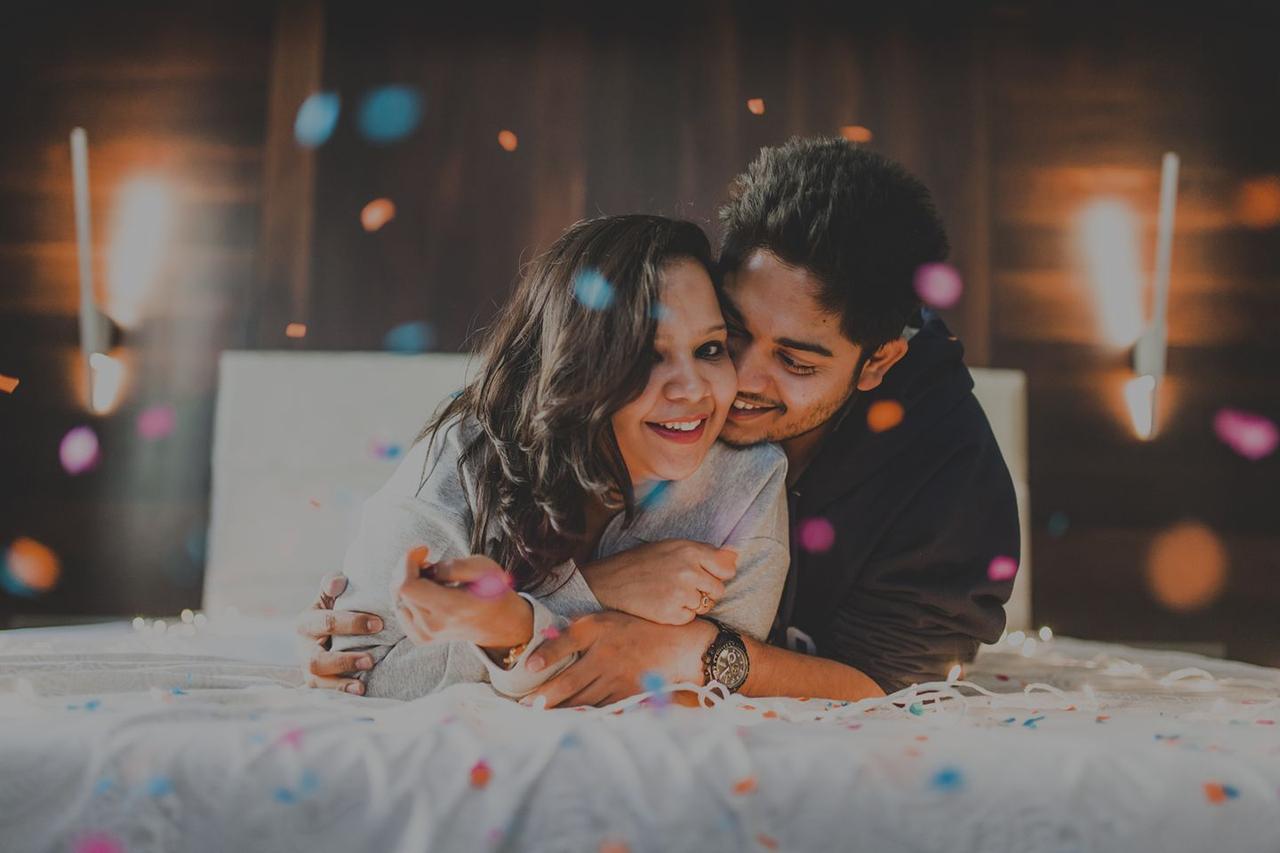 Image Courtesy - The Royal Affair
Is your wedding anniversary coming up, or is it his birthday? No matter which special occasion you celebrate or make any other simple day into a special moment, we have just the right love quotes for him to win his heart and make him fall head-over-heels for you yet again! If you are looking for the perfect words that will bring a smile to your boyfriend or husband's face or the nicest phrase to add to your first-anniversary card for him - well, these beautiful and romantic love quotes for husbands are going to be your saviour.
1. Yes, I am drunk. And you're beautiful. Tomorrow morning I will be sober, but you will still be beautiful. - The Dreamers
2. I realized I was thinking of you, and I began to wonder how long you'd been on my mind. Then it occurred to me: Since I met you, you've never left.
3. When I say I love you more, I don't mean I love you more than you love me. I mean I love you more than the bad days ahead of us, I love you more than any fight we will ever have. I love you more than the distance between us, I love you more than any obstacle that could try and come between us. I love you the most.
4. You will never know how much I care. You are my best friend my soul mate and my everything. You mean the world to me and I never want that to end. Me without you is like Adam without Eve. It is just unnatural. you might just be my best friend and I might not be anything to you. But I do love you with all my heart.
5. You are a real reason to be happy. When you are not with me, I feel as if I can lose everything.
6. I choose you. And I'll choose you over and over and over. Without pause, without a doubt, in a heartbeat. I'll keep choosing you.
7. I hope you know that every time I tell you to get home safe, stay warm, have a good day, or sleep well what I am really saying is I love you. I love you so damn much that it is starting to steal other words' meanings.
8. Lying in your loving arms is heaven on earth.
9. I promise to handle your heart with care and treasure it with love.
10. No one will ever know how perfect you are to me.
11. You'll fit perfectly snug in my arms for all eternity, my love.
12. I will walk with you and follow you till the end.
13. The power of your smile should never be underestimated. It melts my heart and touches my soul.
14. No one else matters when I look into your eyes.
15. All my life, I have been waiting for you. All my life, I have dreamed of someone like you. And now, I'm happy that it's all come true. Thank you for coming into my life; I love you!
16. I saw that you were perfect, and so I loved you. Then I saw that you were not perfect and I loved you even more. - Angelita Lim
17. I can text you roses, or fax you my heart, I'd email you kisses but we'd still be apart. I love you to pieces and just wish you'd see, that I care for you so much cause you mean the world to me.
18. "I love you and that's the beginning and end of everything." – F. Scott Fitzgerald
19. "I am going to need an oxygen tank if you keep taking my breath away."
20. "I love it that you make me feel like we are the only two people in the world. Perhaps that is because you truly are my world."
21. "In all the world, there is no heart for me like yours. In all the world, there is no love for you like mine." — Maya Angelou
22. "I wish you to know that you have been the last dream of my soul." — Charles Dickens
23. "You are my paradise and I would happily get stranded on you for a lifetime."
24. "Kiss me, and you may see stars. Love me, and I will give them to you."
25. "It's been said that you only truly fall in love once, but I don't believe it. Every time I see you, I fall in love all over again!"
Best Love Quotes for Wife/ Her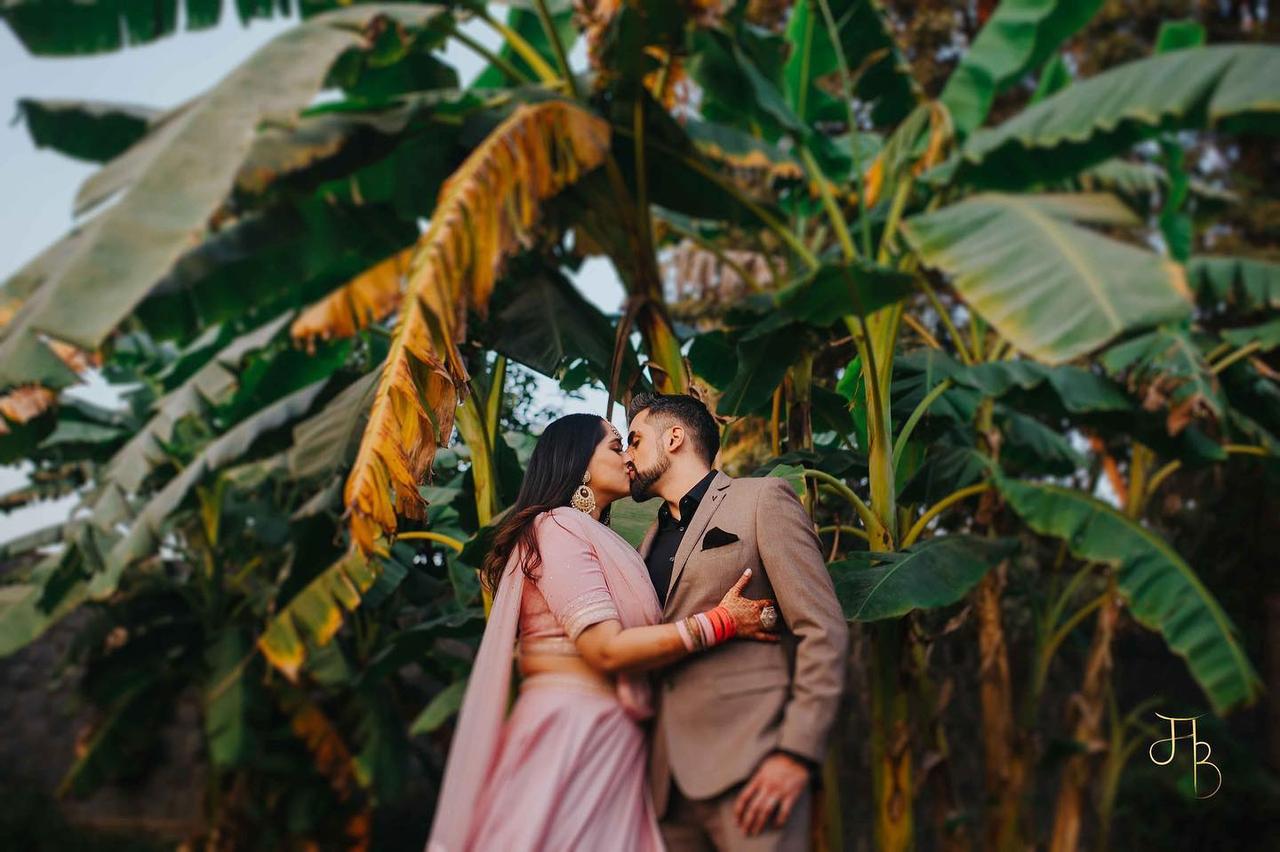 Boys, expression of love is a very healthy and positive way to let your partner know how much you value her in your life. While an "I Love You" goes a long way, you will seldom find yourselves looking for different ways to declare your love for her. It could get tedious because the answer to "what are the best love quotes for her" on the internet could take you long hours to curate a relevant expression - one that is tailored to your story. It is time for your manifestations to come true. Here are some of the best and most touching true love quotes for wife that you can use and make her feel super special.
1. I wish you could see yourself through my eyes, you'd know how much I love you.
2. I love you not only for who you are but for who I become when I am with you.
3. You make me feel safe, you make me feel at home. I love you to the moon and back (to the city he lives in).
4. When I met you, I was afraid to love you. Now that I love you, I am afraid to lose you.
5. Such is the love I feel for you, my soul craves your touch.
6. My darling boy, you are my North Star. I am head over heels in love with you and it makes me giddy.
7. Loving you was like a snowstorm. One flake at a time until my whole heart was covered in your love.
8. I miss you like an idiot misses the point of this love quote.
9. I love you and I love to tell you I love you.
10. A hundred hearts would still be few, to carry my love for you.
11. Even forever isn't enough for me to tell you how much I love you more each day.
12. My heart skips a beat every time I see you.
13. Now I know what "butterflies in the stomach" must feel like. I love you.
14. With passion I pursue and cling to you. Because I feel your grip on my life, I keep my soul close to your heart.
15. I'd promise you the moon and stars, but I only have my love to give.
16. You're gonna be my favourite story that I will repeatedly narrate, till the end of time.
17. I love you, for all that you are. For all that you have been. And for all that you are yet to be.
18. You`re not only a boyfriend for me. You are a friend, an adviser, a mentor. You mean everything to me.
19. "And in her smile I see something more beautiful than the stars." — Beth Revis​, Across the Universe
20. "Loving you is both my biggest weakness and greatest strength."
21. "I want to run away with you. In a place where there is no one but only me and you."
22. "You're the reason why I'm breathing, yet sometimes you just take my breath away."
23. "I will remember the feel of her hand around mine for the rest of my life." - Meg Leder
24. "I swear I couldn't love you more than I do right now, and yet I know I will tomorrow." – Leo Christopher
25. "All of me loves all of you." – John Legend
Short Love Quotes as Wedding Photo Captions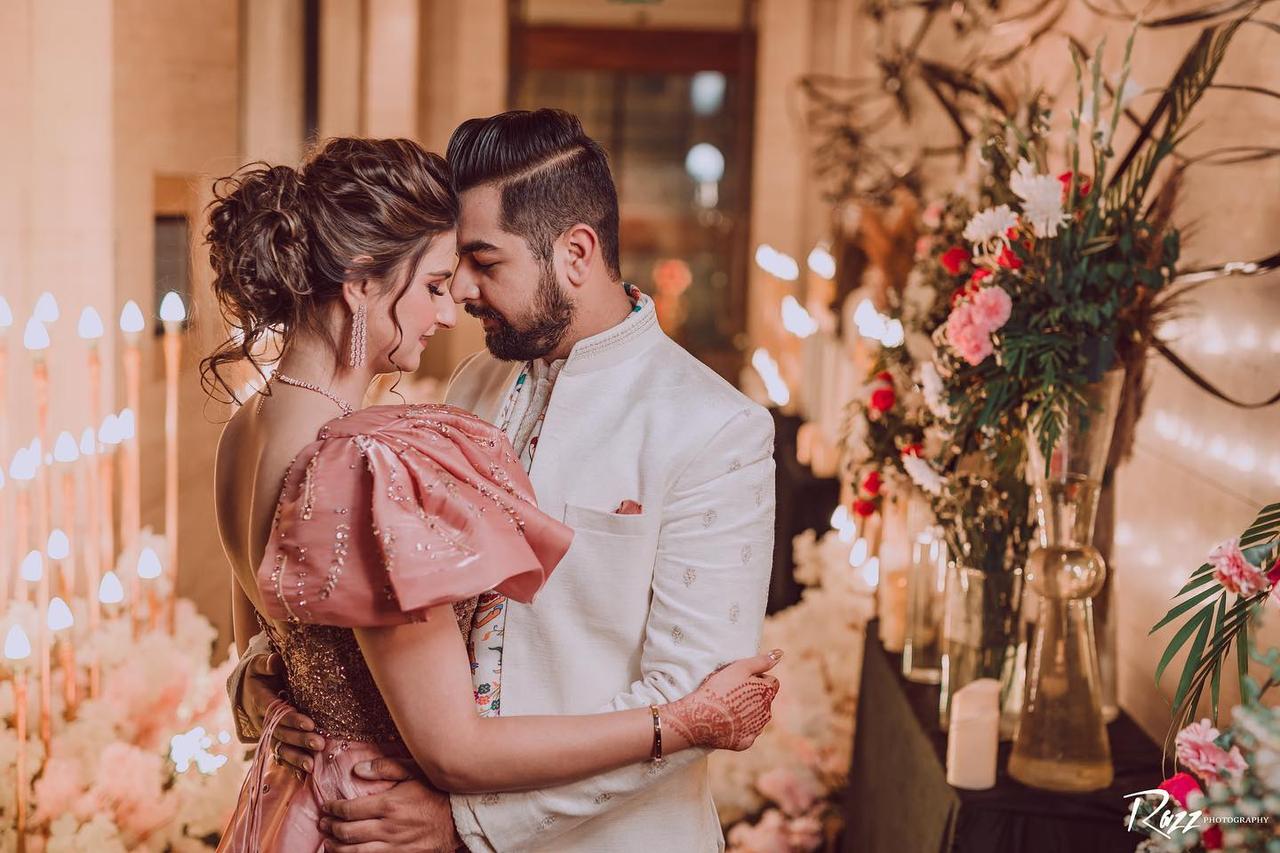 Your love story takes the next big step when you have finally tied the knot with the love of your life. Make your partner feel special by posting a beautiful photo from your ceremonies with a lovely love quote to express all your heartfelt feelings and let them know how much they matter in your life. To get the perfect photo caption idea, we have curated the best short love quotes for you to pick to take the internet by the storm. While the internet is all the rage nowadays, declare your love for your partner to the entire world by picking some of the glorious short love quotes for your stories or photo captions.
1. "I never want to stop making memories with you." — Pierre Jeanty
2. "All that you are is all that I'll ever need." — Ed Sheeran​, Tenerife Sea
3. "Love isn't something you find. Love is something that finds you." — Loretta Young
4. "You are my heart, my life, my one and only thought." — Sir Arthur Conan Doyle
5. "Each time you happen to me all over again." — Edith Wharton, The Age of Innocence
6. "We are most alive when we're in love." — John Updike
7. "If I know what love is, it is because of you." — Hermann Hesse
8. "There is no remedy for love but to love more." — Henry David Thoreau
9. "Being in love with you makes every day an interesting one."
10. "I love you a lottle, its like a little but a lot."
11. "Your love is all I need to feel complete."
12. "Time doesn't matter love is forever."
13. "Every love story is beautiful, but ours is my favourite."
14. "Love loves to love love." – James Joyce
15. "Your hand is the only one I ever need to hold."
16. "I never planned it, but you are the best thing that has ever happened to me."
17. "You feel more like home to me than any place I've ever been." - Angela N. Blount
18. "Thank you for always making me laugh even when I cannot even dare to give a smile."
19. "To the world you may be one person, but to one person you are the world." – Bill Wilson
20. "I'm addicted to the way I feel when I think of you."
21. "Each and every single day, I am truly grateful for having you."
22. "Together with you is my favorite place to be."
23. "I really believe that you are the greatest thing to ever happen to me."
24. When I follow my heart, it leads me to you."
25. "You will always be the answer, when somebody asks me what I'm thinking about."
26. "If I did anything right in my life, it was when I gave my heart to you."
27. "True love stories never have endings." — Richard Bach
28. "Even though I have seen you a hundred times, I still get butterflies each time I see you."
29. "I look at you and see the rest of my life in front of my eyes."
30. "Today I caught myself smiling for no reason… then I realized I was thinking about you."
Love Quotes in English Movies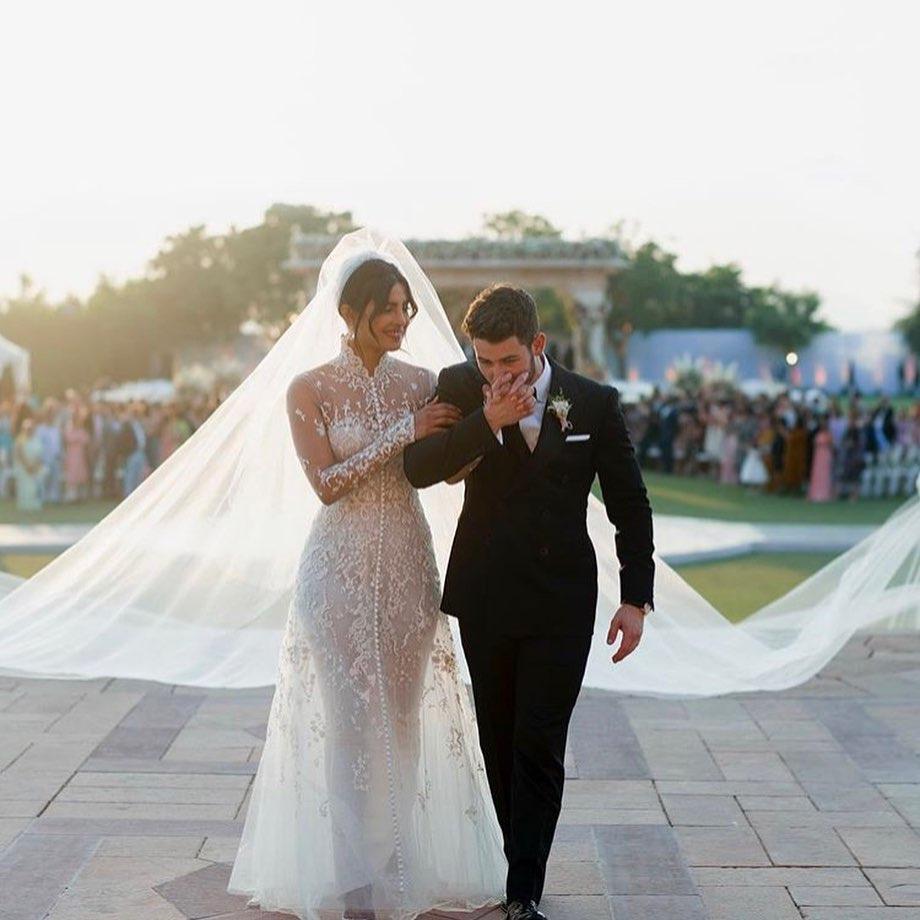 Image Courtesy: Nick Jonas on Instagram
Well, every once in a while, would you fantasise about being a part of a legendary love story like that shown in Titanic? Or The Notebook? While every love story is unique, there is almost always a line from the movies that your story or situation resonates with. Picking those love quotes in English movies, we have curated a list of the best and evergreen I love you quotes for you to impress your partner.
Use your favourite dialogues to tell the love of your life how much he/she means to you without any hesitation - and of course added confidence because the famous celebs have done it right!
1. You make me want to be a better man. - As Good It Gets
2. When you realize you want to spend the rest of your life with somebody, you want the rest of your life to start as soon as possible. - When Harry Met Sally
3. You complete me. - Jerry Maguire
4. I wish I knew how to quit you. - Brokeback Mountain
5. I'm also just a girl, standing in front of a boy, asking him to love her. - Notting Hill
6. Of all the gin joints in all the towns in all the world, she walks into mine. - Casablanca
7. Here's looking at you, kid. - Casablanca
8. I wanted it to be you, I wanted it to be you so badly. - You've Got Mail
9. So it's not gonna be easy. It's gonna be really hard. We're gonna have to work at this every day, but I want to do that because I want you. I want all of you, forever, you and me, every day. - The Notebook
10. I can't see anything I don't like about you. - Eternal Sunshine of The Spotless Mind
11. I'm just... happy. I've never felt that before. I'm just exactly where I want to be. - Eternal Sunshine of The Spotless Mind
12. I can't remember anything without you. - Joel
13. To me, you are perfect. - Love Actually
14. You had me at hello. - Jerry Maguire
15. I love you. You complete me. - Jerry Maguire
16. I wish I had done everything on earth with you. - The Great Gatsby
17. Kiss me. Kiss me as if it were the last time. - Casablanca
18. Death cannot stop true love. All it can do is delay it for a while. - The Princess Bride
19. I came here tonight because when you realize you want to spend the rest of your life with somebody, you want the rest of your life to start as soon as possible. - When Harry Met Sally
20. I like you. So there's that. I guess I have that. - Garden State
21. I guess when you're young, you just believe there'll be many people…you'll connect with. Later in life, you realize it only happens a few times. - Before Sunset
22. I will return. I will find you. Love you. Marry you. And live without shame. - Atonement
23. No, I like you very much. Just as you are. - Bridget Jones's Diary
24. You will never age for me, nor fade, nor die. - Shakespeare in Love
25. Listen to me, mister. You're my knight in shining armour. Don't you forget it? - On Golden Pond
26. Swoon. I'll catch you. - The English Patient
27. I don't know if we each have a destiny, or if we're all just floating around accidental—like on a breeze—but I think maybe it's both. Maybe both is happening at the same time. I miss you, Jenny. If there's anything you need, I won't be far away. - Forrest Gump
28. You want the moon? Just say the word, and I'll throw a lasso around it and pull it down. - It's A Wonderful Life
29. I think I'd miss you even if we'd never met. - The Wedding Date
30. I love you without knowing how, why, or even from where. - Patch Adams
31. I hate the way you talk to me, and the way you cut your hair. I hate the way you drive my car. I hate it when you stare. I hate your big dumb combat boots and the way you read my mind. I hate you so much it makes me sick; it even makes me rhyme. I hate it, I hate the way you're always right. I hate it when you lie. I hate it when you make me laugh, even worse when you make me cry. I hate it when you're not around, and the fact that you didn't call. But mostly I hate the way I don't hate you. Not even close, not even a little bit, not even at all. - 10 Things I Hate About You
32. You could make it true. What are legends anyway but stories about ordinary people doing extraordinary things? Of course, it takes courage and imagination... not everybody has that. I may be an old fraud Daniel, but I do know this: something that two people who are in love create together against impossible odds, can hold them together... forever. - A Little Romance
33. You have bewitched me, body and soul, and I love… I love… I love you. - Pride & Prejudice
34. They say when you meet the love of your life, time stops, and that's true. - Big Fish
35. It was a million tiny little things that, when you added them all up, they meant we were supposed to be together … and I knew it. I knew it the very first time I touched her. It was like coming home. .. only to no home I'd ever known … I was just taking her hand to help her out of a car and I knew. It was like … magic. - Sleepless in Seattle
36. The greatest thing you'll ever learn is just to love, and be loved in return. - Moulin Rouge
37. The only way you can beat my crazy was by doing something crazy yourself. Thank you. I love you. I knew it the minute I met you. I'm sorry it took so long for me to catch up. I just got stuck. - The Silver Linings Playbook
38. You should be kissed and often, and by someone who knows how. - Gone With The Wind
39. Can't you see? Every step I have taken since I was that little girl on the bridge, was to bring me closer to you. - Memoirs of A Geisha
40. Winning that ticket, Rose, was the best thing that ever happened to me… it brought me to you. - Titanic
41. I would rather have had one breath of her hair, one kiss of her mouth, one touch of her hand, than eternity without it. One. - City of Angels
42. I vow to fiercely love you in all your forms, now and forever. I promise to never forget that this is a once in a lifetime love. - The Vow
43. It would be a privilege to have my heart broken by you. - The Fault in Our Stars
44. "I knew the second I met you that there was something about you I needed. Turns out it wasn't something about you at all. It was just you." —​ Jamie McGuire
45. "I love how she makes me feel like anything is possible, or like life is worth it." — 500 Days of Summer
Sad & Deep Love Quotes From Bollywood Movies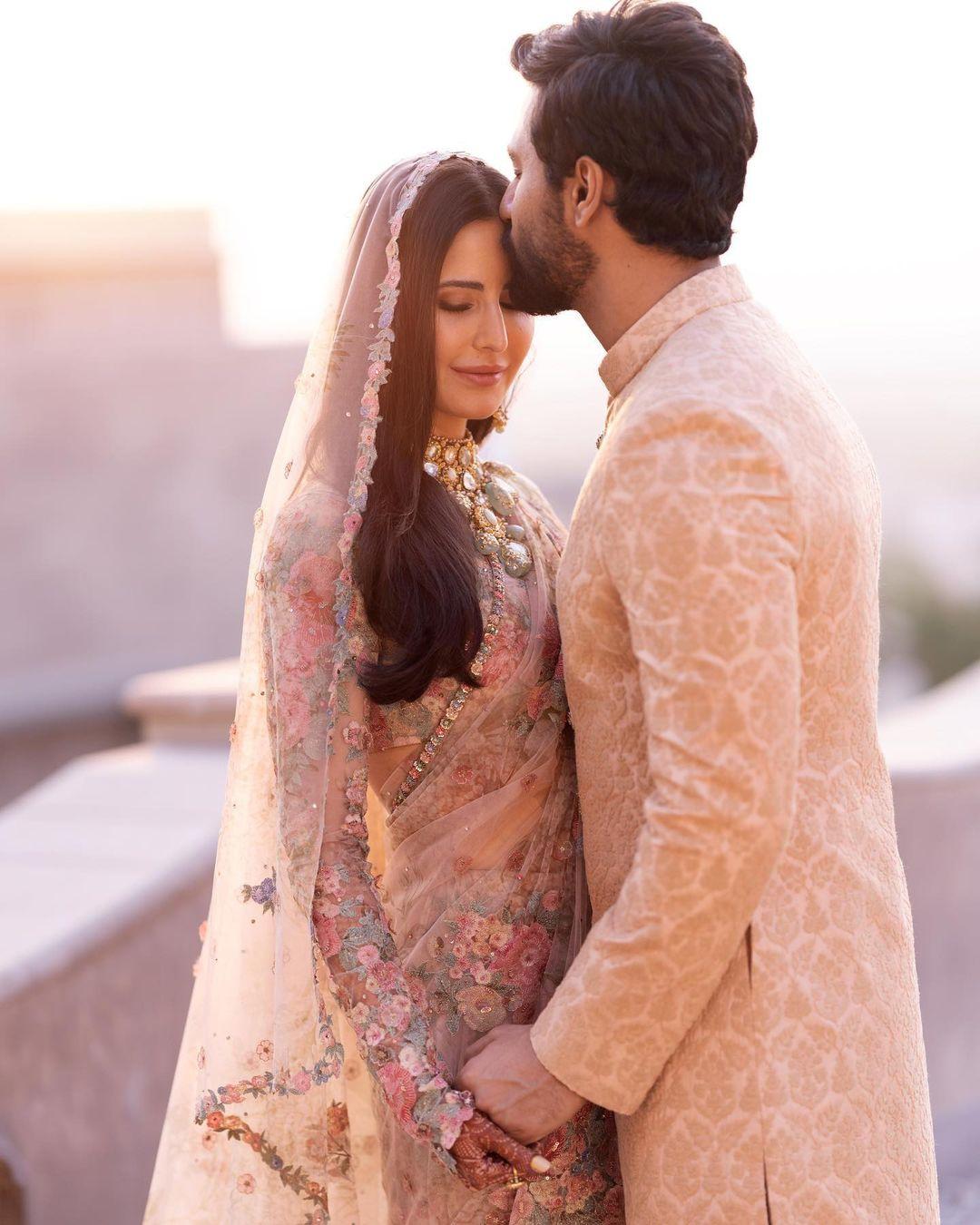 Image Courtesy: Vicky Kaushal on Instagram
Bollywood has made us believe that the world comes to a standstill and everything around goes into slow motion - with violins in the background and the wind blowing to create the perfect scene of "falling in love" and where's the lie! It might not happen so dramatically always, but the feeling of butterflies is so very real, and we are pro-Bollywood Pyaar. From SRK with his arms spread out to Ranbir Kapoor with his millennial charm, from Kajol in her unwavering blush to Deepika in her shy smile - Bollywood love is a class apart. So here are some deep & sad love quotes from Bollywood movies that are always in trend and will help you articulate your love in a romantic yet filmy way. If you are a Bollywood buff like us, this list of beautiful love quotes from Bollywood movies will surely make you smile!
1. Taqdeerein badal jaati hai, zamana badal jaata hai, mulkon ki tarikh badal jaati hai, Shahenshah badal jaate hai … magar is badalti hui duniya mein mohabbat jis insaan ka daaman thaam leti hai … woh insaan nahi badalta. - Mughal-e-Azam
2. Tere bina kisi cheez mein mauj nahi … na ladkiyan taadne mein, na chai mein, na chowmein mein. - Band Baaja Baaraat
3. Kuch Kuch Hota Hai, Anjali, tum nahi samjhoge. - Kuch Kuch Hota Hai
4. Pata hai, yahan se bahut door, galat aur sahi ke paar, ek maidan hai, main vahaan milunga tujhe. - Rockstar
5. Laal mere dil ka haal hai…lagta tumpe kamaal hai..yeh tohfa nahi sawaal hai, Kya Subhash Ghai ki picture Taal hai? - Kal Ho Naa Ho
6. Mere dil ka woh hissa kambakhat mera kab tha? - Kabhi Kabhie
7. Itni shiddat se maine tumhe paane ki koshish ki hai, ki har zarre ne mujhe tumse milane ki saazish ki hai - Om Shanti Om
8. Ajeeb kahani hai pyar aur dosti ke bich ke ristey ki.....Pyaar hamara hero...Dosti hamari heroine. - Ae Dil Hai Mushkil
9. Love teda hai, lekin uss tede love mein bhi sukun pana sirf kuch logon ko aata hai. - Ae Dil Ha Mushkil
10. Pyar, mohabbat, aashiqui sirf lafzon ke sivah aur kuch nahi ... par jab woh mili ... in lafzon ko mainne mil gaye - Aashiqui 2
11. Namaaz mein woh thi, Par laga dua hamari manzoor ho gayi. - Raanjhanaa
12. Pyar na karne ki hazar wajah mil sakti hai darr ke bazar mein … lekin pyar karne ki sirf ek dhoondni hoti hai apne dil mein. - Kalank
13. Ishq, jo tufani duniya se bagawat karjaye woh ishq, bharay darbar mein jo duniya se lad jaae woh ishq, jo mehboob ko dekhe toh khuda ko bhul jaae woh ishq. - Bajirao Mastani
14. Kabhi kabhi insaan kuch nahi kehkar bhi ... sab kuch keh deta hai. - Hum Dil De Chuke Sanam
15. Uski ek muskurahat mere saare gham mitta degi. - Hum Dil De Chuke Sanam
16. Yahan har mausam se pyar hota hai ... aur har mausam mein pyar hota hai. - Bachna Ae Haseeno
17. Ishq de mere mitra pehchaan ki, mit javay jadoon zid apnan di ...Asli pyar ka matlab haasil karna nahi hota. - Namastey London
18. Jab koi pyaar mein hota hai toh koi sahi galat nahin hota. - Jab We Met
19. Mohabbat mein rupaiyo se zyada patthar keemti hote hai. - Saawariya
20. Waqt ka matlab hota hai, ab ... pyar karna hai, toh ab ... maafi maangna hai, toh ab ... haath pakadna hai, toh ab. - Kabhi Alvida Na Kehna
21. Har Ishq ka ek waqt hota ha, woh humara waqt nahi tha par iska yeh matlab nahi ki woh Ishq nahi tha - Jab tak hai Jaan
22. Zindagi mein kuch rishtey hum khud chunte hai.. Aur kuch rishtey rabji hamare liye chunte hai. - Rab Ne Bana Di Jodi
23. Tum mere heart ke liye zaroori ho. - Dil Bechara
24. Jiyunga toh tere sath, marunga toh tere hath, Tere liye toh main seene par bhi goli kha loon. - Goliyon Ki Rasleela Ramleela
25. Darya ka paani, lehren, shor hai ya shanti, jise shor lage usne kabhi pyaar kiya hi nahi... or jinse khamoshi chu jaye, unhe waqt, halat, pareshani juda kar sakte hai par alag nahi. - Kabir Singh
26. "Hum se bachkar jaaoge kaise.. apne dil se hame nikaaloge kaise .. hum woh khushbu hai jo saason mein baste hain .... kud ki saanson ko rok paaoge kaise." - Fanaa
27. "Agar baazi ishq ki baazi hai toh jo chahe laga lo..darr kaisa? Agar jeet gaye toh kya kehna...agar haare bhi toh baazi maat nahi." - Ae Dil Hai Mushkil
28. "Yeh zindagi chal toh rahi thi...par tere aane se maine jeena shuru kiya." - Aashiqui 2
29. "Ik baat honthon tak hai joh aayi nahi, bas aankhon se hai jhaankti… Tumse kabhi, mujhse kabhi kuch lafz hai woh maangti … Jinko pehan ke honthon tak aa jaye woh, Awaaz ki baahon mein baahein daalke ithlaye woh… Lekin joh yeh ek baat hai, Ehsaas hi ehsaas hai … Khushboo si hai jaise hawa mein tairti, Khushboo jo be-awaaz hai… Jiska pata tumko bhi hai, Jiski khabar mujhko bhi hai… Duniya se bhi chupta nahi, Yeh jaane kaisa raaz hai."
30. "Mujhe yakeen hai ki main sirf isliye janma hun ki tumse pyaar kar sakun. Aur tum sirf isliye ki ek din meri ban jao." – Dil Chahta Hai
Inspirational Love Quotes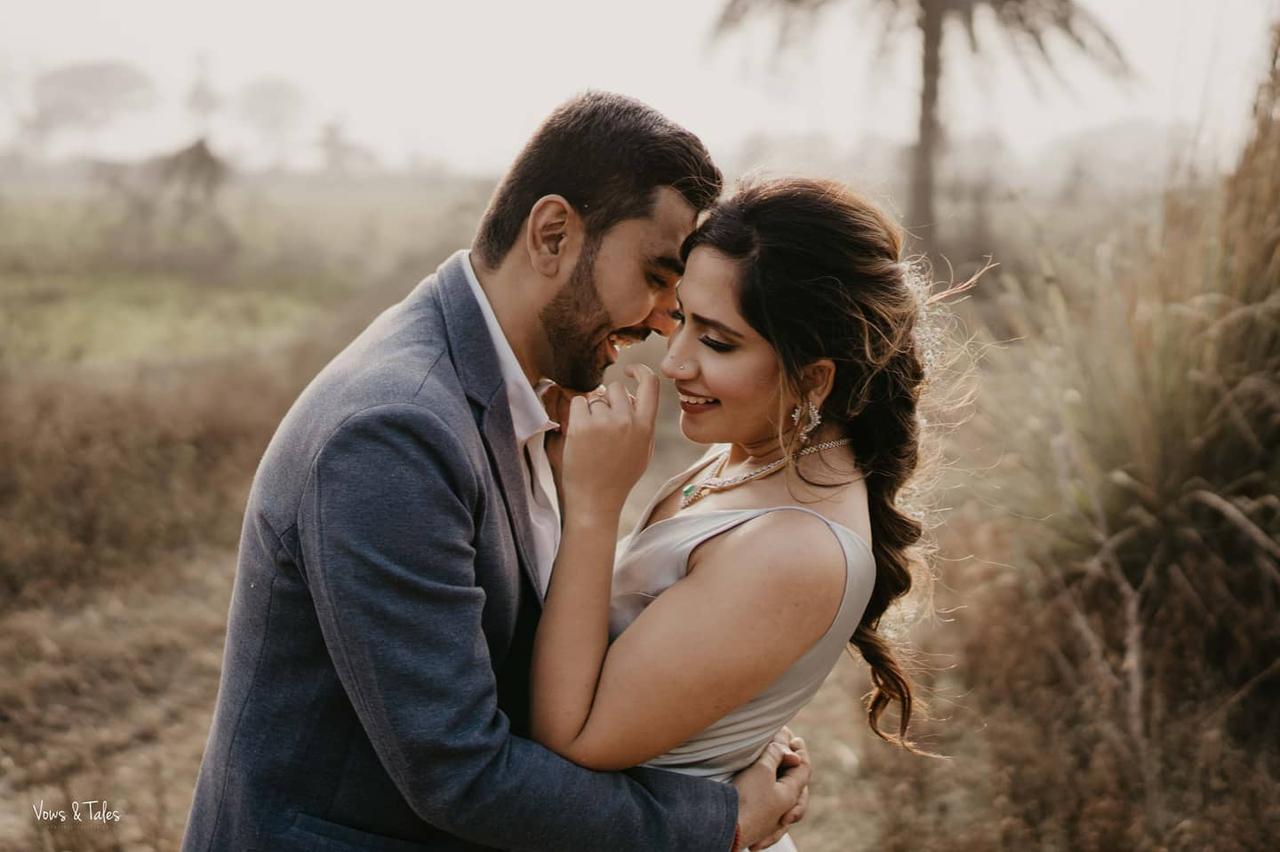 Love has the power to inspire millions with its sweet essence. Everyone speaks volumes about what love is and how it can make you feel, from movies to books to poets. But when you are in love yourself, the world becomes a little brighter, the voices are a little sweeter, and the world around you looks perfect. But if you are looking for beautiful and inspirational love quotes to express the depth of your emotions to your partner, we can definitely help you out. Pick from this list of wonderful love quotes to articulate the depth of your emotions a bit better.
1. A successful marriage requires falling in love many times, always with the same person. – Mignon McLaughlin
2. A great marriage is not when the 'perfect couple' comes together. It is when an imperfect couple learns to enjoy their differences. – Dave Meurer
3. There is no more lovely, friendly, and charming relationship, communion or company than a good marriage. – Martin Luther
4. Not everyone will keep you as their utmost priority. A wise person understands the worth of a person who keeps them first. Your wife/husband will always keep you first which is the most special feeling ever.
5. The secret of a happy marriage is finding the right person. You know they're right if you love to be with them all the time. – Julia Child
6. The real act of marriage takes place in the heart, not in the ballroom or church or synagogue. It's a choice you make–not just on your wedding day, but over and over again–and that choice is reflected in the way you treat your husband or wife. – Barbara de Angelis
7. Love is a choice you make with all your heart. It doesn't involve calculations for sure but it does involve how much and how deeply you feel for the other person. If it is coming straight from the heart, it will reflect in your actions.
8. We need a witness to our lives. There are a billion people on the planet… I mean, what does anyone's life really mean? But in a marriage, you're promising to care about everything. The good things, the bad things, the terrible things, the mundane things… all of it, all of the time, every day. You're saying, 'Your life will not go unnoticed because I will notice it. Your life will not go unwitnessed because I will be your witness. – Shall We Dance?
9. Come, let's be a comfortable couple and take care of each other! How glad we shall be, that we have somebody we are fond of always, to talk to and sit with. – Charles Dickens
10. When in doubt always remember the fact - marriage gives us a forever companion whom we can count on always.
11. Lots of people want to ride with you in the limo, but what you want is someone who will take the bus with you when the limo breaks down. - Oprah Winfrey
12. A marriage doesn't have to be perfect, but you can be perfect for each other. - Jessica Simpson
13. You know you are in love when the two of you can go grocery shopping together. - Woody Harrelson
14. Never above you. Never below you. Always beside you. – Walter Winchell
15. There is always some madness in love. But there is also always some reason in madness. - Friedrich Nietzsche
16. Love doesn't make the world go around. Love is what makes the ride worthwhile. - Fraklin P. Jones
17. Indeed the key to a successful marriage is to keep the spark of love alive and love your beloved more than you did yesterday.
18. Stop believing in the idea of finding a perfect partner. Instead, fall in love with the imperfections of each other and try to focus on the good part.
19. So, now you know how to decide that he or she is the one for you! If you can miss the other person after spending hours together then it is a good sign.
20. Your days of success will surround you with people who will arrive unannounced with a flood of compliments but in your days of despair, only your partner will be there to support you, keeping everything aside.
21. It is perhaps the best piece of advice for noticing the signs. If you can do the most ordinary and boring thing together and still have fun, you will undoubtedly make a perfect couple that stays happy together.
22. Life will come up with many challenges for your marriage but it solely depends upon you how you choose to be the best support for your partner.
23. For us, we are at the centre of our lives. However, having someone else who will treat us as special and as the anchor of their life is a heart-melting feeling in itself. We all need to have a love like that which is why we all deserve a lovely marriage where our most ordinary things will be extraordinary for our partner.
24. Love cures people—both the ones who give it and the ones who receive it." — Karl Menninger
25. I didn't fall for you, you tripped me! - Jenny Han, All the Boys I've Loved Before
26. I've only ever said 'I love you' to two men in my entire life, Stone Cold Steve Austin and a guy in a dark club who I mistook for Stone Cold Steve Austin. You can be third. - Elenor Shellstrop, The Good Place
27. Do you believe in love at first sight or should I walk by again?
28. Without Valentine's Day, February would be...well, January. - Jim Gaffigan
29. 14th February To-Do list - YOU!
30. It wasn't love at first sight. It took full five minutes. - Lucille Ball
31. Love is a lot like backache. It doesn't show up on x-rays, but you know its there. - George Burns
32. You are the reason for my happiness and joy.
33. "It seems right now that all I've ever done in my life is making my way here to you." — The Bridges of Madison County
34. "Being deeply loved by someone gives you strength while loving someone deeply gives you courage." — Lao Tzu
35. "Love is when he gives you a piece of your soul, that you never knew was missing." — Torquato Tasso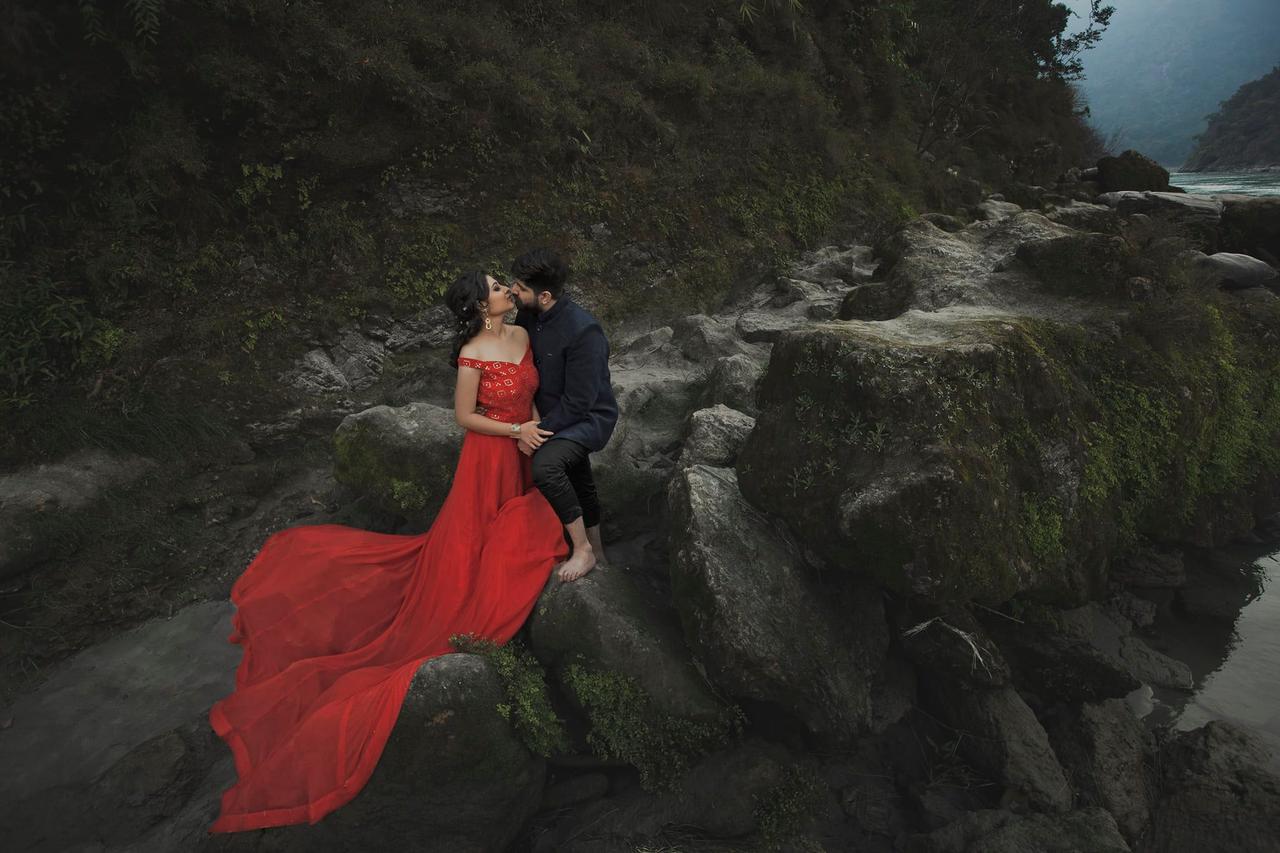 Whether you need beautiful love quotes to highlight the promises to make in a relationship or wonderful couple goals quotes to strengthen the bond you share, we have got you covered. There will be days when you would want to slip a note with your partner's evening tea or put an adorable caption on your anniversary post on Instagram. And to inspire you on those days to be more expressive of your feelings and add beauty to the way you convey your emotions to your beloved so that you set some exceptional couple goals. You can even add one of these heartfelt love quotes for your wedding vows to wow your partner - a classic touch!
Pick one of these best love quotes from this list and let us know your favourite quotes in the comments below.
Top Blogs on WeddingWire India