Check Out the List of Best Rakhi Gifts for Sister Handpicked for You
Rakhi is just around the corner & here are some marvellous yet thoughtful rakhi gifts for sister that you can pick from this Rakshabandhan to be the brother coolest! Read to know more and bookmark your way of showing love.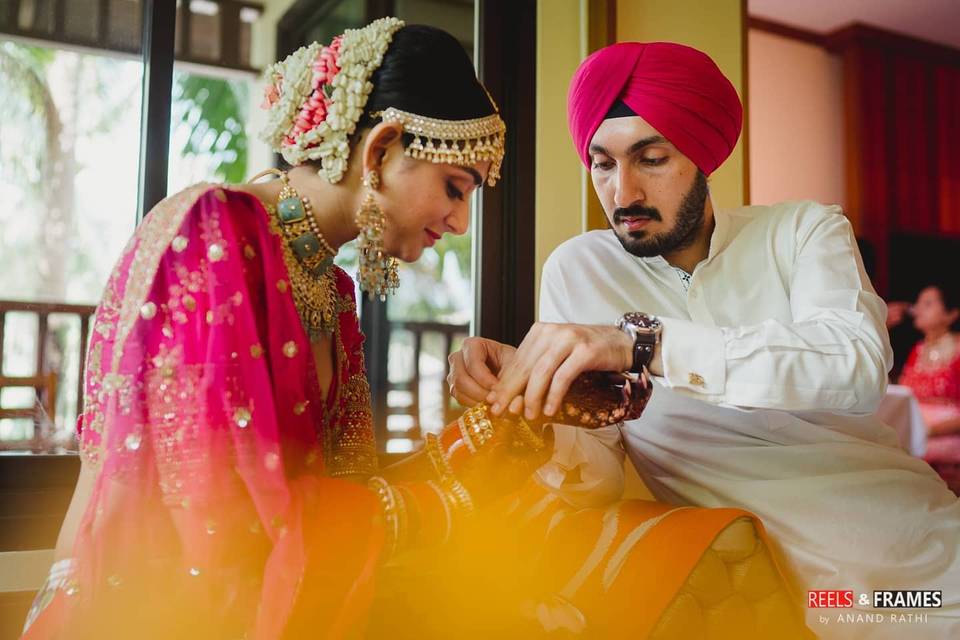 Words cannot explain the bond a brother and her sister share. From fighting their way to the last slice of pizza to fighting the world to protect each other - this adorable relationship is celebrated every year on Rakshabandhan. Rakhi is that one time of the year where the brothers CANNOT say no to gifts for their sisters. But picking the right rakhi gift for sister can be a difficult task. Doing away with just some money also seems quite outdated.
This year, with this beautiful festival around the corner, the brothers can show off some extra effort put into looking for the perfect rakhi gift that their sisters will dig. Don't worry we have done all the digging for you to look super cool. We have put together this stunning list of Rakhi gifts for sisters for you to choose from.
You can order them online as well as pick them up from a nearby store as long as you abide by the social distancing norms. Read to know the way into your sister's good books!
Best Rakhi Gift for Sister
Bag-It To Glory
Image Courtesy - Charles & Keith
Amp up your sister's wardrobe by adding a pop of colour this festive season by gifting her a gorgeous bag from the vibrant collection of Charles & Keith. A playful amalgamation of classic styles, exuberant colour and superlative craftsmanship, it will be a wonderful rakhi gift for sisters that you can choose as per their style preferences. A girl can never have too many bags in her wardrobe, and this stunning rakhi gift for sister will be a perfect addition to her collection.
Price starts from INR 2,000.
Your Personal Time-keeper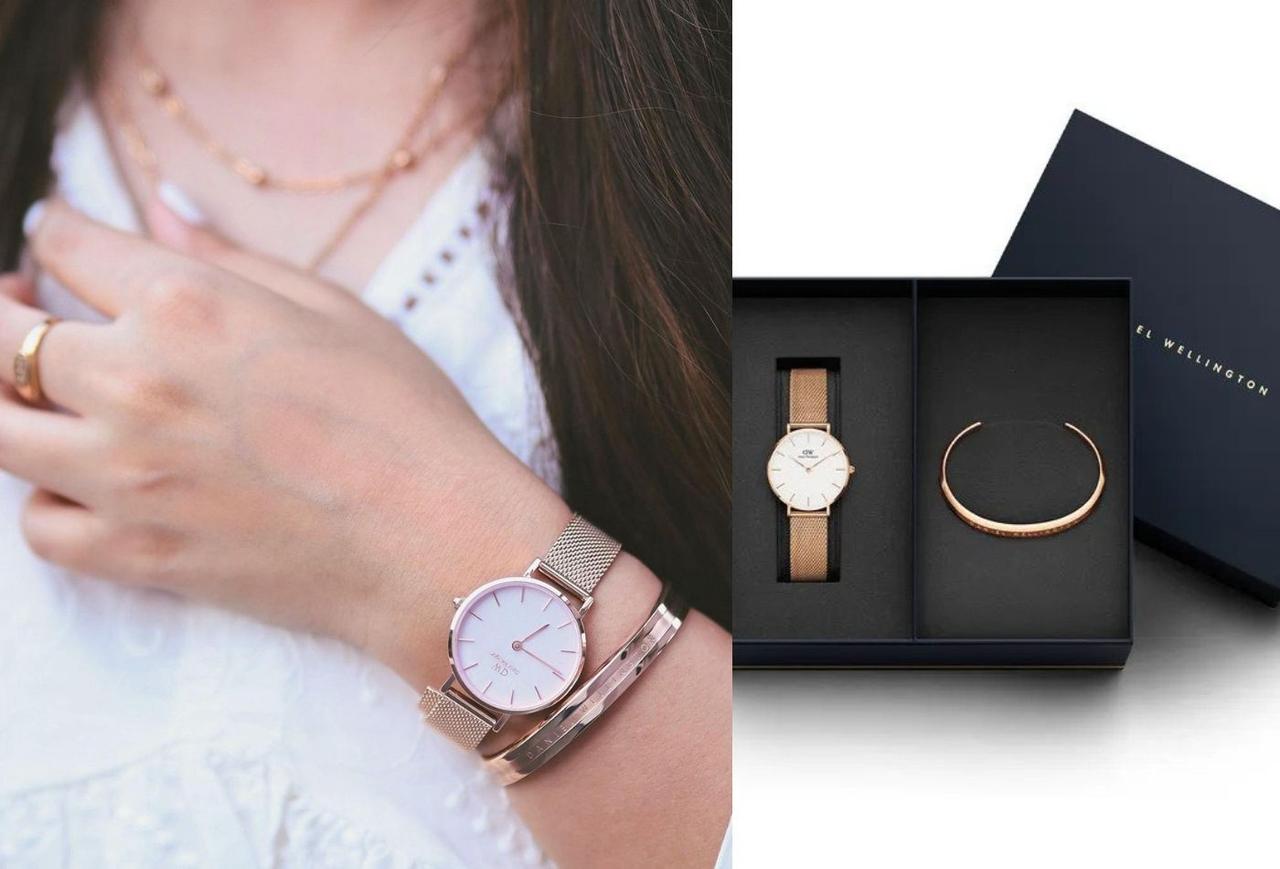 Image Courtesy - Daniel Wellington
Sisters have always been that alarm that rings right after mummas. Be it waking you up for your college or getting you on your toes so you can drop her to class, give your time-keeper a beautiful Daniel Wellington watch this Rakhi. The Petite Melrose is a beautiful watch and bracelet combo made from polished stainless steel with contrasting elements plated in refined rose gold and the eggshell white dial with a stunning interchangeable mesh strap. This unique combination makes the Petite Melrose stand out as Daniel Wellington's most exclusive timepiece to date, the definition of luxury minimalism. It is indeed a timeless piece of art. If you are looking for the best rakhi gifts for sister that will make her day, this is it.
Price starts from INR 17,000.
The Bond of Love in Gold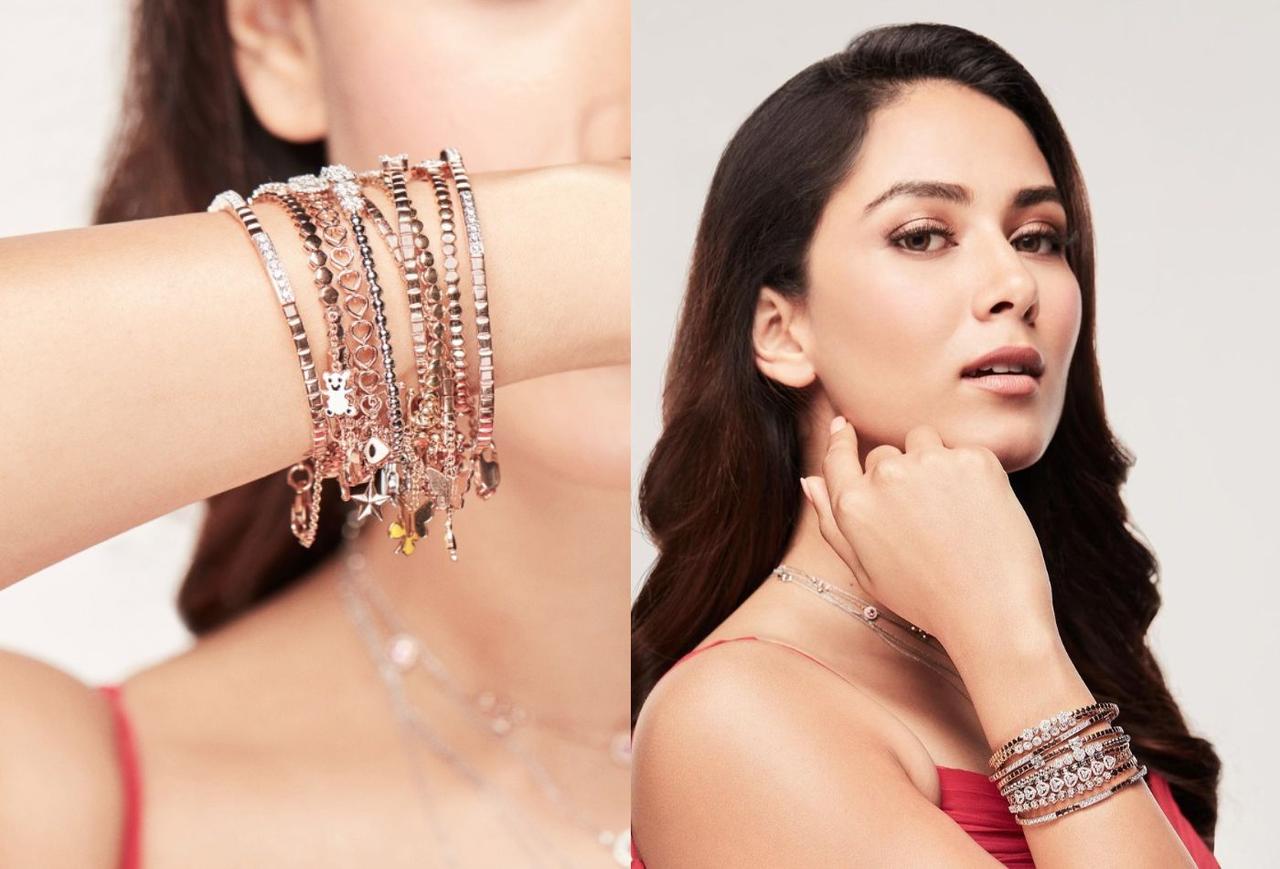 Image Courtesy - Narayan Jewellers
The bond shared between a bother and his sister cannot be explained in words. From being inseparable in one moment and complete enemies in the other, this stack of bracelets from the Narayan Jewellers by Ketan & Jatin Chokshi's new collection of stackable bracelets, 'Be You', is just perfect for expressing emotions right, making it a wonderful rakhi gift for sisters. The collection features a range of delicate, stunning and versatile designs featuring diamonds set in yellow, white, and rose gold. This bracelet can be the brother's gift to his sister- symbolising a timeless promise of protection, affection and care. This gift is meant to celebrate the bond between the two.
Price starts from INR 90,000.
Find Best Wedding Gift Brands in India
Unique Rakhi Gifts for Sister
Paint Your Fragrance

Image Courtesy - ITC Engage
For a unique rakhi gift for sisters, choose something unique and extraordinary just like her. Engage L'amante Click & Brush Perfume Pen for Women by ITC Engage is ideal for fragrant touch-ups throughout the day. It's a gel-based perfume pen that can be applied directly on pulse points without the worry of spritzing perfume on fine jewellery or clothing. It'll be a perfect rakhi gift for sisters that they will fall in love with its fresh and lively fragrance in an instant.
Price starts from INR 1,299.
Slay With Summer Vibes

Image Courtesy - Ose Studio
Looking for a unique rakhi gift for sisters to make her feel special and loved? We have got you covered. This Raksha Bandhan gift your sister a comfortable co-ord set from the homegrown brand Ose Studio. Fashion and comfort go hand in hand when it comes to co-ord sets and, they offer the cutest and the most vibrant colours in their collection. Add to her fashion collection by choosing this perfect co-ord set as a rakhi gift for sisters this season.
Price starts from INR 2,200.
Feel the Festive Vibe

Image Courtesy - Label Sugar
Make your sister feel fresh as a daisy in this hot summer by choosing a gorgeous outfit from a homegrown brand, Label Sugar, this festive season. For an amazing rakhi gift for sisters, they offer a big variety of outfits that are all things boho, from the cutest dress she can twirl in, to boss lady suits to boost her confidence. You can even choose from their beautiful collection of accessories, so you have a lot to choose from to find the perfect rakhi gift for sister.
Price starts from INR 3,000.
The Dainty Jutti for Your Cinderella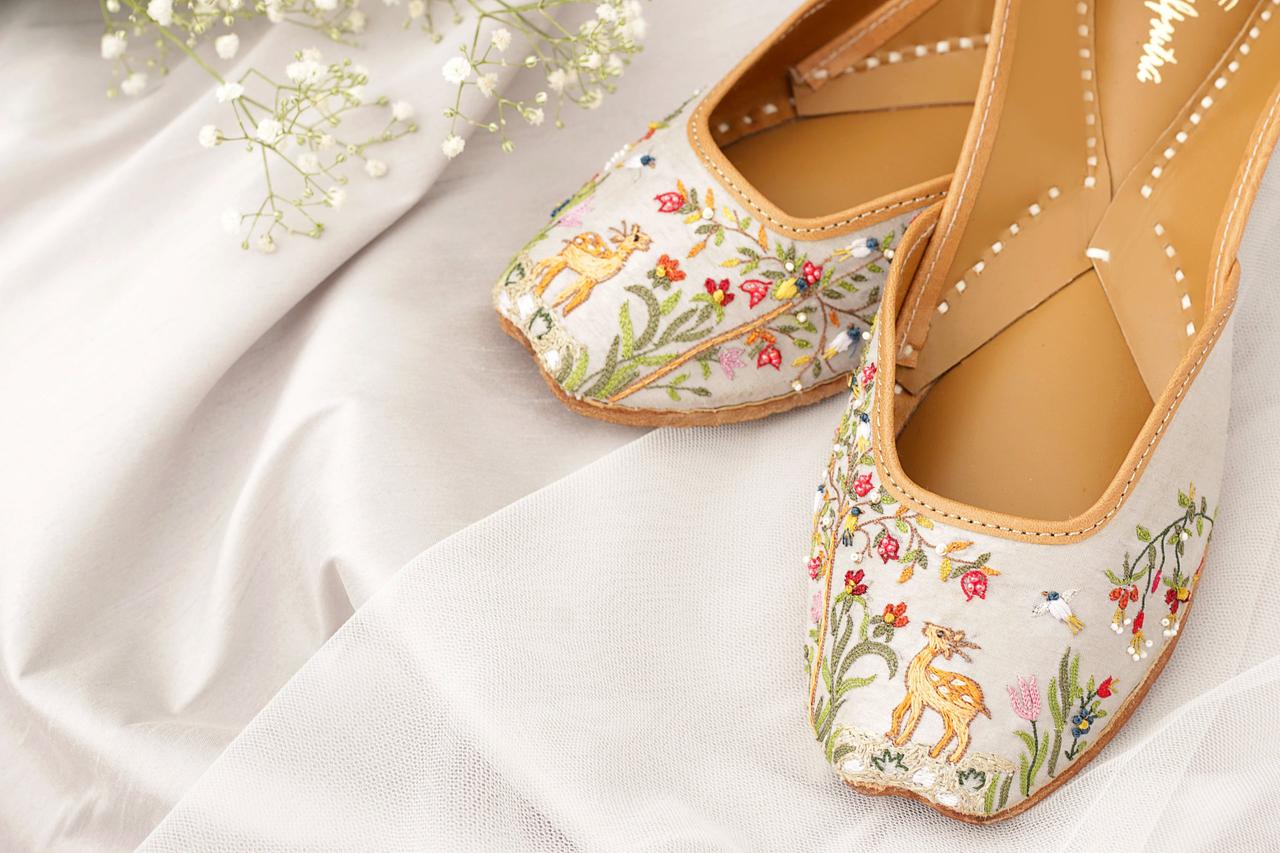 Image Courtesy - Shilpsutra
These delicately crafted juttis in soothing powder blue base and jute base offering the freshness of multi-coloured hand-embroidered flowers by adding Resham embroidery in precision are created at Shilpsutra by talented artisans. They flaunt a soft, intriguing movement when one walks. Beautifully falling flowers are created using the most lustrous lilac, pink, yellow beads and threads with a delicate vine of tiny sequin flowers breaking into a surprise. This jutti is a special piece made in warm tones of orange and yellow threads on a neutral base decorated with hues of nature. The beauty reflects in the fine embroidery that creates a meaningful story of the young deer, that is sure to make you feel graceful and delighted always. Make your sibling tap their happy feet with this gorgeous rakhi gift for sisters.
Price starts from INR 2,500.
For Her Love of Bags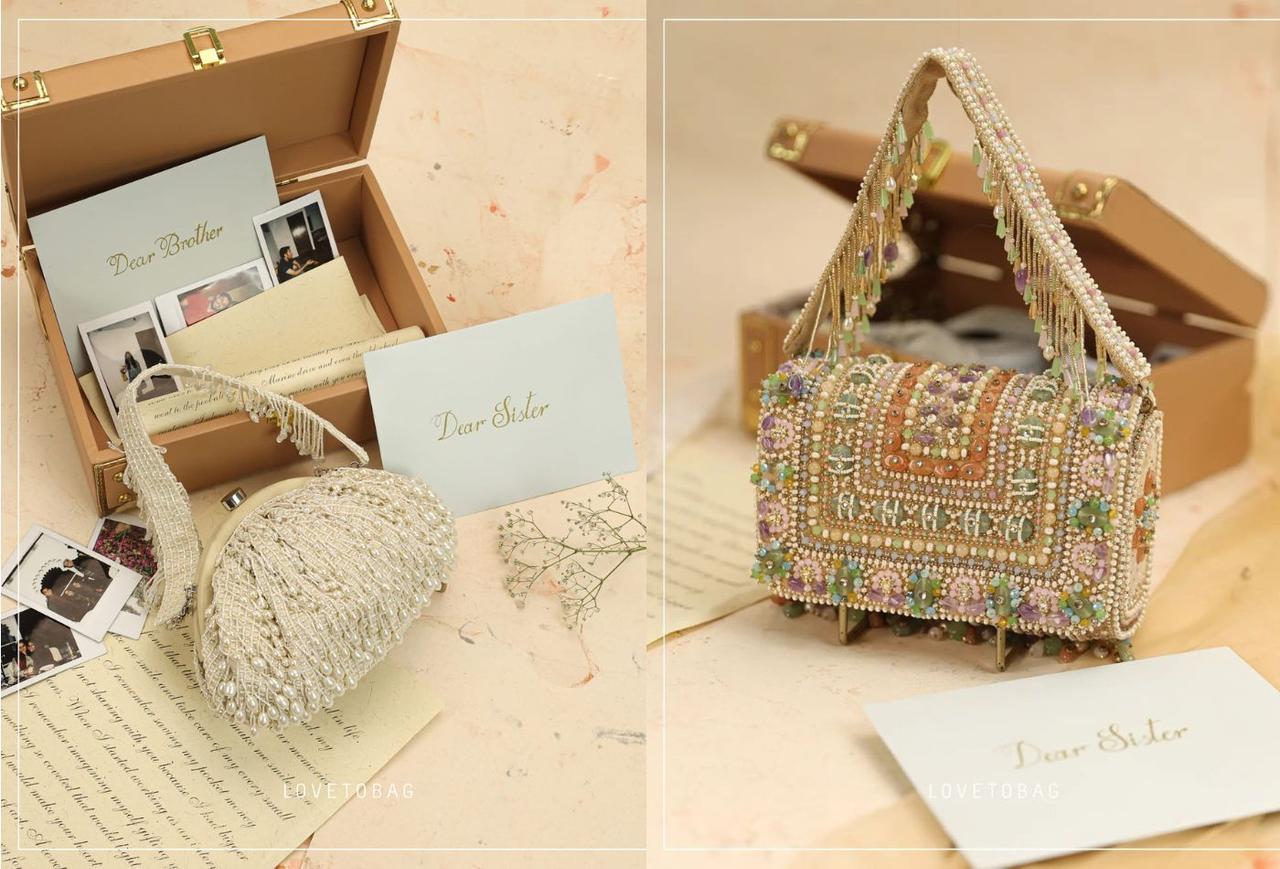 Image Courtesy - LOVETOBAG
A woman's bag has everything in it, literally. From pen and paper, lipsticks, first-aid, safety pins for that sudden wardrobe malfunction, and maybe a little snack too. While she carries the world in her bag, you can help her keep it super stylish with these Lovetobag bags. These gorgeous bags in Opal Soft Pouch Pristine Ivory and Amara Flap-over Clutch in Amethyst Lavender Multi is not only versatile, but it is a timeless piece that is not stuck in the constraints of fashion. The meticulous embroidery details add to its royal look, making it a classic rakhi gift for your sister. You can go for their designer potlis and stylish clutches, too, if your sister is soon to walk down the aisle.
Price starts from INR 3,400.
A Gift Draped in Grace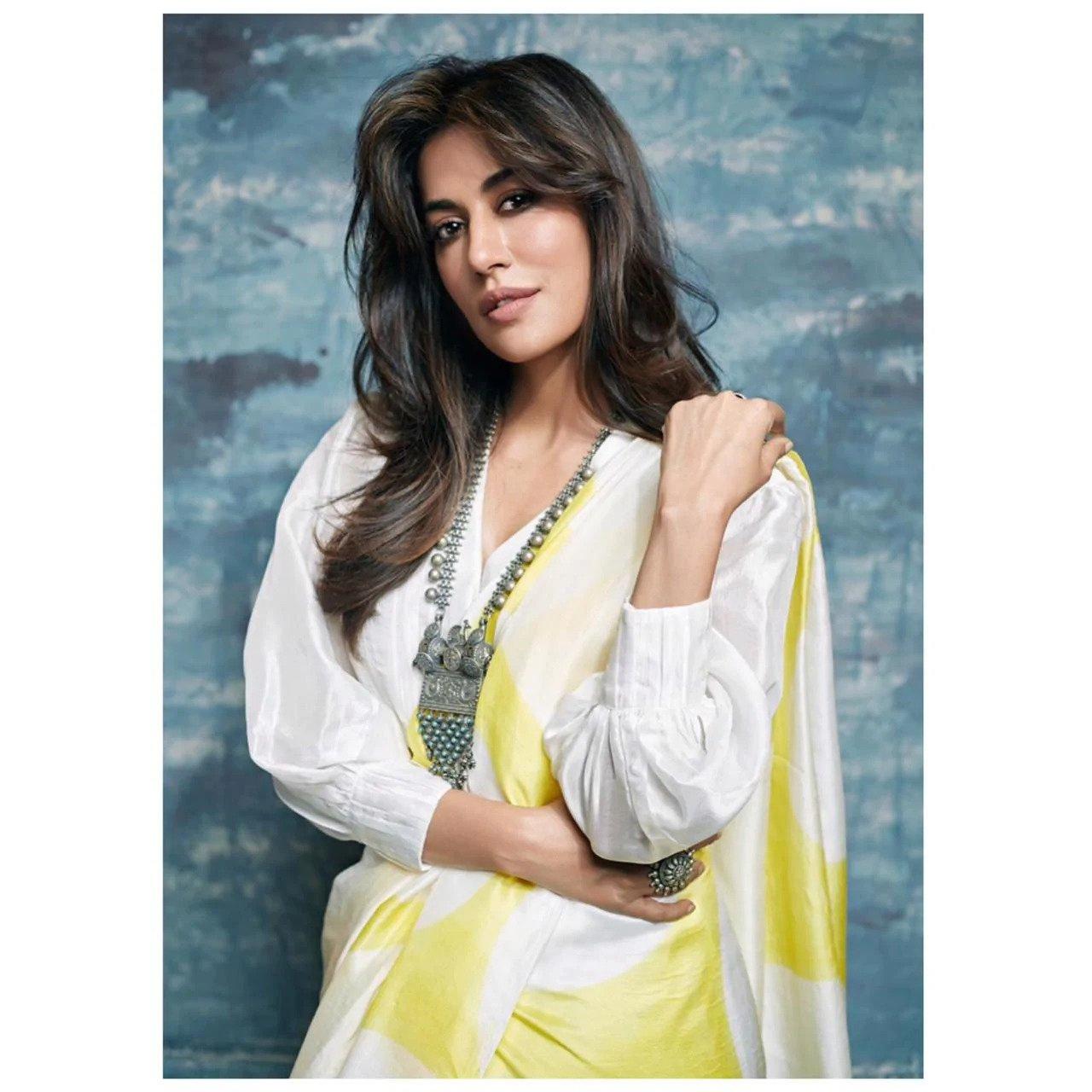 Image Courtesy - Vedika M.
The hand-painted floral saree using a hand brush with a pleated full-sleeve blouse is a sight for sore eyes. It has been designed by Vedika M. To pamper your fashionista sister, this drape with the matching hand-painted saree and blouse is a complete package of good looks, good looks and good looks! It is one of the best gifts for your sister to choose from this festive season.
Price starts from INR 15,500.
Hampers as Rakhi Gift for Sister
For Her Bouncy Locks

Image Courtesy - Bare Anatomy
Though you would have tugged at your sister's pigtails when you were little, a perfect rakhi gift for sisters would be something to nourish her luscious locks. Looking for a wonderful haircare product for your sister this Rakshabandhan, how about a damage repair kit from Bare Anatomy? The Damage Repair Gift Pack has a shampoo to cleanse the scalp and hair, a hair mask that nourishes and binds the moisture, and a serum that smooths out rough ends and adds shine to your sister's hair. Made with high-performing and clean ingredients that are sourced from around the world, the kit is bound to give your brother or sister good hair days.
Price starts from INR 1,815.
Shine & Glow With Ease

Image Courtesy - Power Gummies
Bestow your sister with a perfect combination of health and beauty this festive season and make it into a wonderful rakhi gift for sisters. The 'Shine and Glow' Combo pack from Power Gummies includes the tasty Gorgeous Hair and Nails and Jaw-Dropping Skin gummies. These Gummies nourish from within with various nutrients that they possess, making the hair look beautiful and giving skin the glow it deserves.
Price starts from INR 2,500.
Be Photo-Ready Always

Image Courtesy - Anastasia Beverly Hills
Do you feel your sister takes all the time in the world to get ready and you still call her names but know in your heart that she looks amazing? We have picked the perfect rakhi gift for sisters this festive season to add to their beauty collection. Celebrate the festival of bond and love with premium gifting options by Anastasia Beverly Hills for your beloved sisters with a rakhi gift that will truly make her day. They have many value sets and gifting options that you can choose as per your sister's style preferences. The beautiful Anastasia Beverly Hills Primrose Palette includes 12 highly pigmented shades with intense colours in both metallics and matte. This highly versatile palette lets you create both day and night looks perfectly. With this ideal rakhi gift for sisters, let her be glam ready with the exceptional and luxurious gifting sets that are curated with love to give you the best experience.
Price starts from INR 5,200.
Mirror Mirror on the Wall, Your Sister is the Prettiest of Them All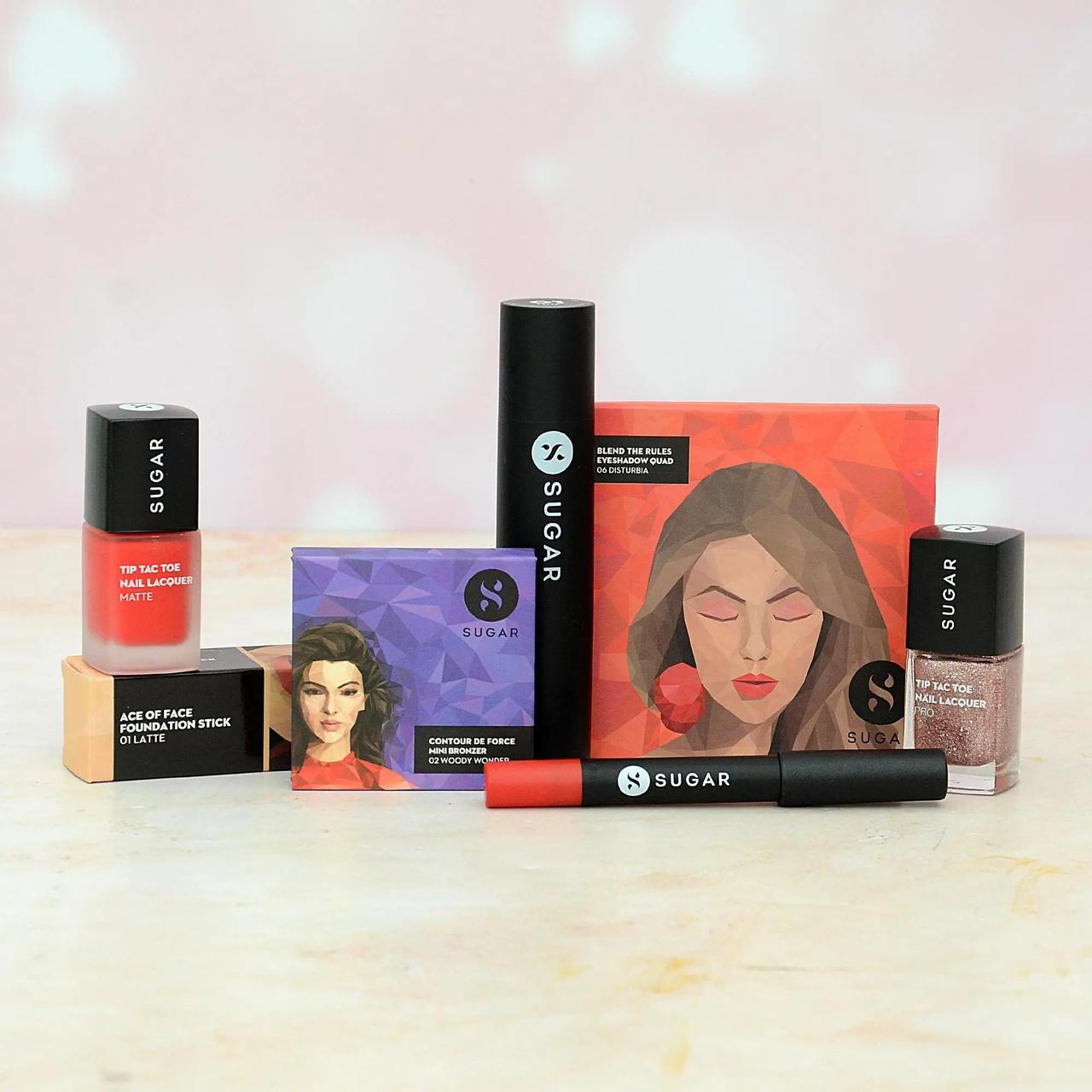 Image Courtesy - SUGAR Cosmetics
Girls and their love for makeup - even if it is applying a simple eyeliner, are inseparable. An absolute must-have for any woman who believes in putting her best face forward no matter what life throws at her. You can customise your own limited edition Makeup Box by selecting your favourites from the set of products available. Wrapped in specially designed makeup that weds high colour payoff to extreme ease of application. This Limited Edition SUGAR Rakhi Gift Kit is a catch for a perfect rakhi gift for sisters!
Price starts from INR 2,394
A Gift to Add to Her Pretty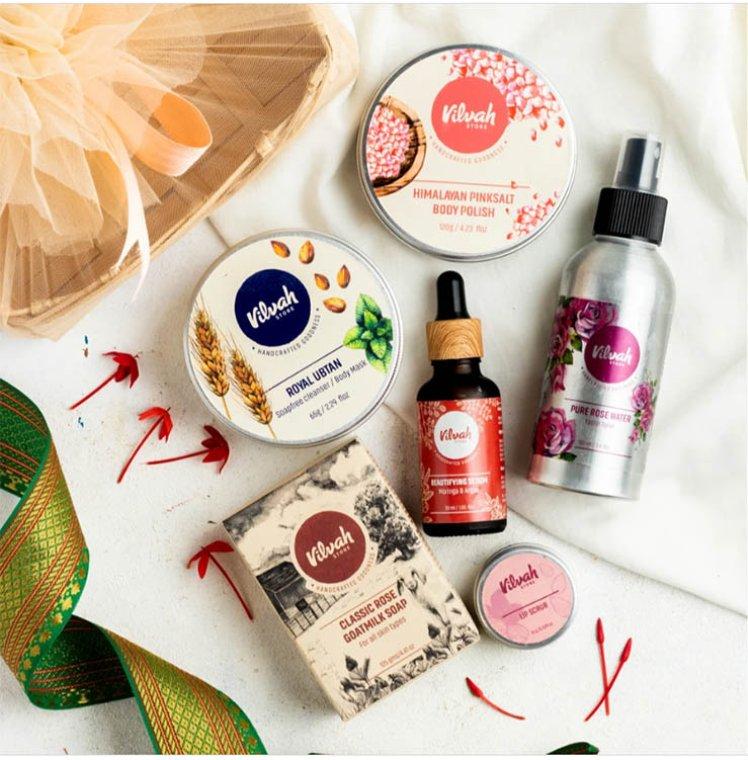 Image Courtesy - Vilvah
No matter how many times you tell her she looks bad in what she is wearing, you know deep down in your heart that she looks breathtaking. To enhance her charm and add to her glow, you can pick this Skin Glow Set For Her by Vilvah Store. Keeping it natural and chemical-free, this set consists of stuff that any skincare lover will adore. This basket of goodies is designed for all skin types and comprises the glow-enhancing and radiance-boosting range. This kit contains all products to cover an entire skincare routine to keep your skin feeling soft, smooth and nourished while keeping it sustainable. Ensure that she looks her best this Raksha Bandhan while choosing this amazing rakhi gift for sisters.
Price starts from INR 2,650.
A Box of Strawberry Bliss Wrapped in Love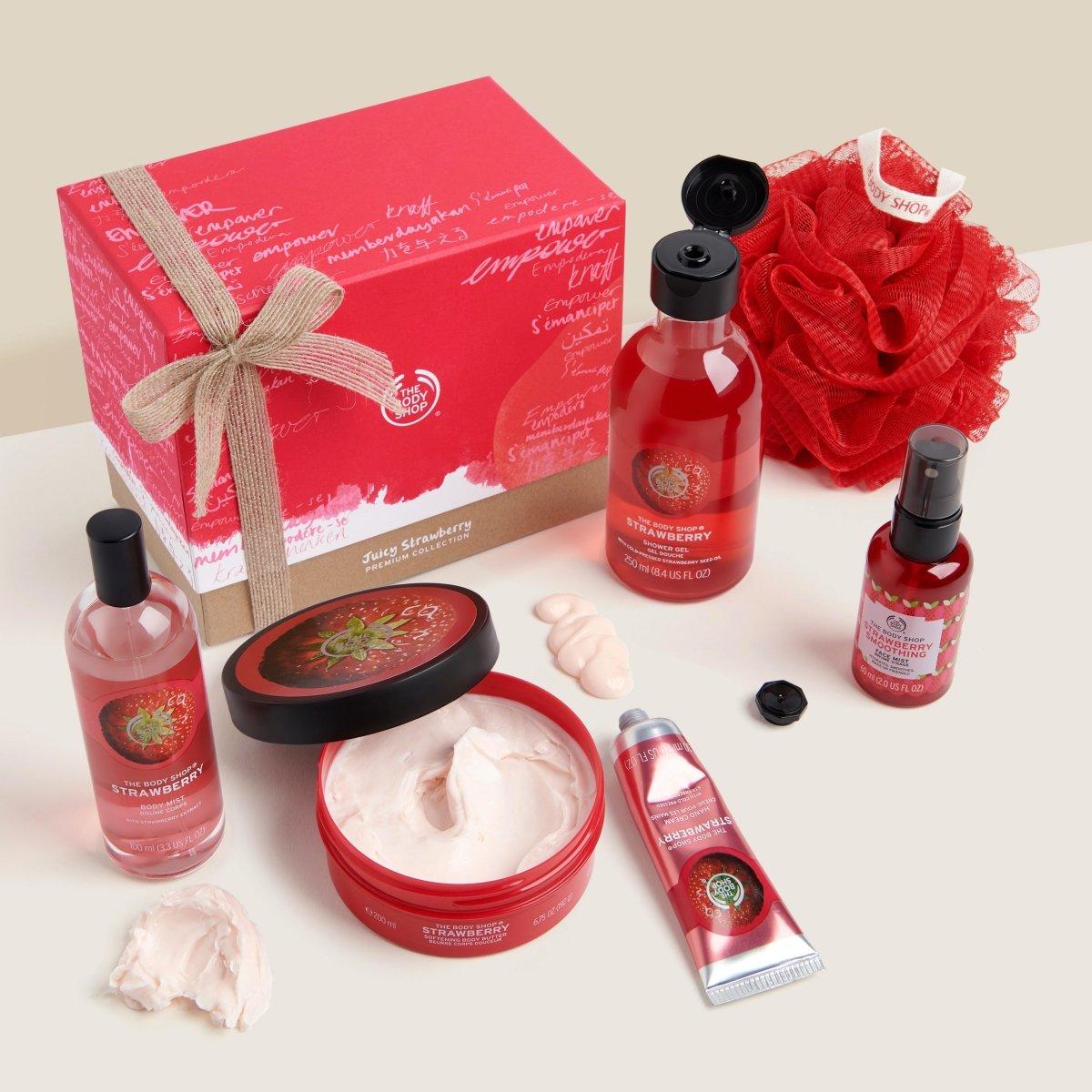 Image Courtesy - The Body Shop
This delectable blend of skincare and strawberry bliss by The Body Shop makes for the perfect rakhi gift for your sister this Rakshabandhan. There is nothing better than smelling good and looking stunning while at it. This set of skincare products by The Body Shop is a super favourite of the girls. You can order them online or pick them up from a nearby store too!
Price starts from INR 750.
A Skintastic Rakhi Gift for Sister

Image Courtesy - Plantas
Give your sibling a gift of fresh skin by choosing a rakhi gift for sister from the amazing range of Plantas. India's first and the only brand, which is EcoCert Cosmos V3.1 certified organic beauty brand, has come up with special hampers that will make the festival of a special bond, even more, special and memorable. From different hampers to collections that suit every skin type, it will be a refreshing gift for your sister this festive season.
Price starts from INR 2,800.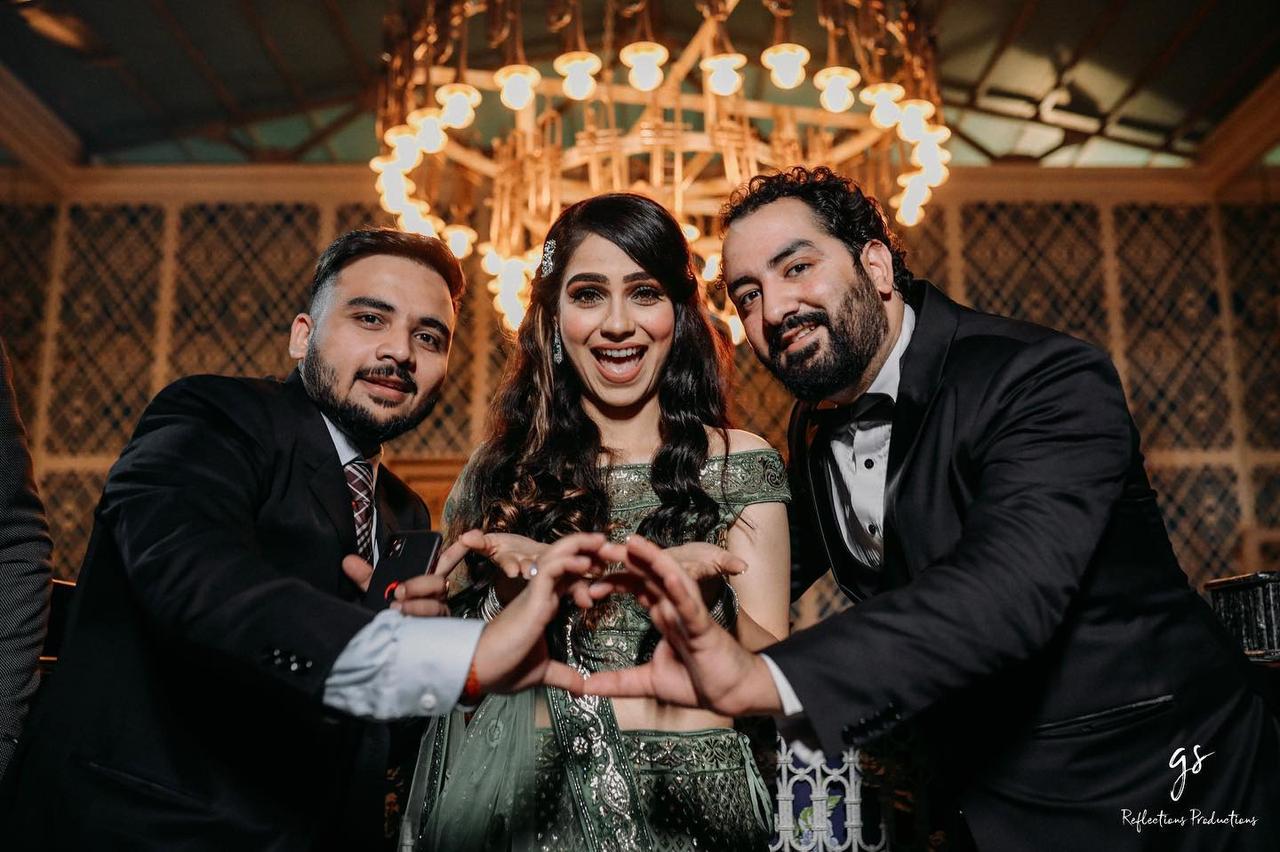 Rakhi gifts for your sister creates beautiful moments that you both rill cherish for the years to come. These gifts are sure to bring a big smile on the faces of your sisters, and you will become the coolest brother ever. Make sure to order them on time so that your sister gets them by Rakhi. Don't forget to get some cute brother and sister photographs clicked even if you are celebrating it virtually.
Loved our pick of the best rakhi gifts for sister to showcase your love in a unique way? Let us know which of these Rakhi gifts for her will you pick for your sister in the comments below.
With words from Anwesha Das
Top Blogs on WeddingWire India