7 Times Bollywood Paid an Ode to Same-Sex Love Stories
#OnlyLoveIsReal and that is why we bring to you 7 fantastic Bollywood movies that celebrate same-sex love stories. Scroll on to know.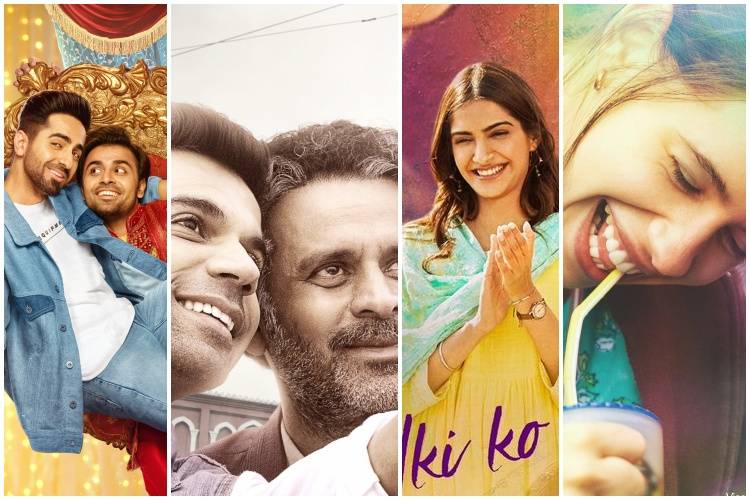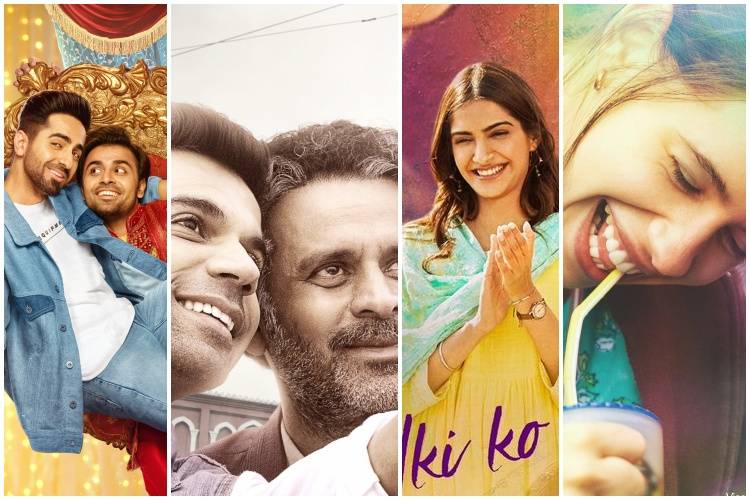 Bollywood has been instrumental in creating trends, influencing the youth and even bringing about major socio-cultural changes in the country. While there are a lot of OTT platforms that are catching up with the flow, Bollywood has its own perks. Remember the time everyone wanted to look like Rani Mukherjee from Kuch Kuch Hota Hai? Or that time when Indian parents started taking their children more seriously after Taare Zameen Par? Well, such is the aura of Bollywood in our day-to-day lives. Bollywood's progressive attempt toward educating the masses about the LGBTQIA+ community and promoting acceptance has been somewhat commendable. From mainstream actors like Ayushmann Khurrana to up-and-coming actors of the new-age Bollywood stars - the Bollywood movies are addressing homophobia and raising awareness about same-sex love and we are all for it!
The world today is believed to be more evolved and inhabited by people who are more understanding and open to being educated. From all the times that Bollywood has paid an ode to same-sex love stories, we have picked 7 such movies that have left a lasting impression and painted the town red because #OnlyLoveIsReal.
Shubh Mangal Zyada Saavdhan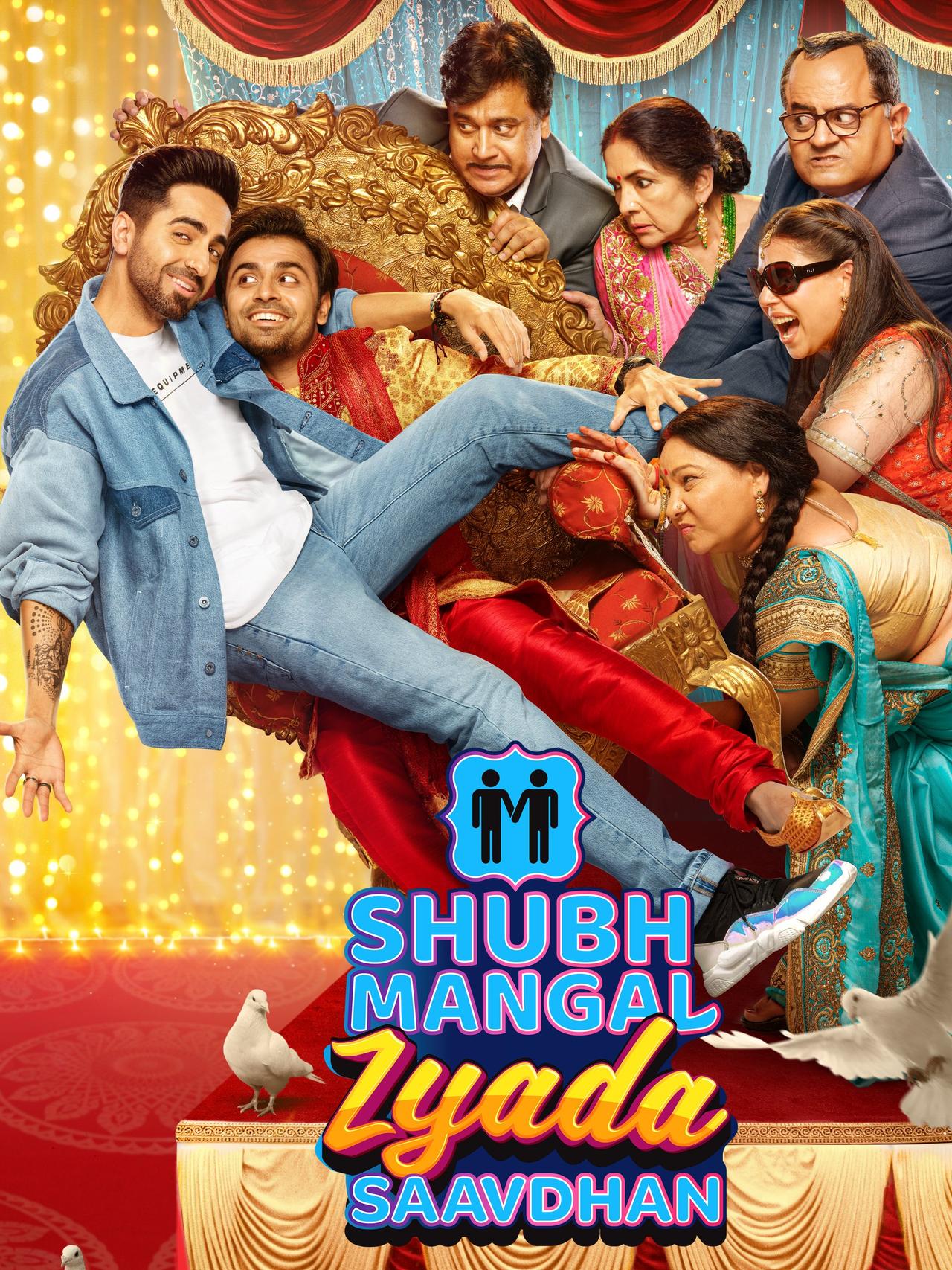 A blockbuster by Ayushmann Khurrana, Shubh Mangal Zyada Saavdhan has been the bridge between the society and queer community at large. While many movies before have served the LGBTQIA+ purpose of education, the casting of mainstream actors in this film was a much-needed gust of fresh air that did not only serve a niche audience but the Indian cinema crowd in general. The film strikes the right chord with reality where the protagonists normalise homosexuality for parents and relatives, who, in turn, dismiss same-sex love as a 'disease' until they finally accept it - ending on a happy and more affirmative note.
Badhaai Do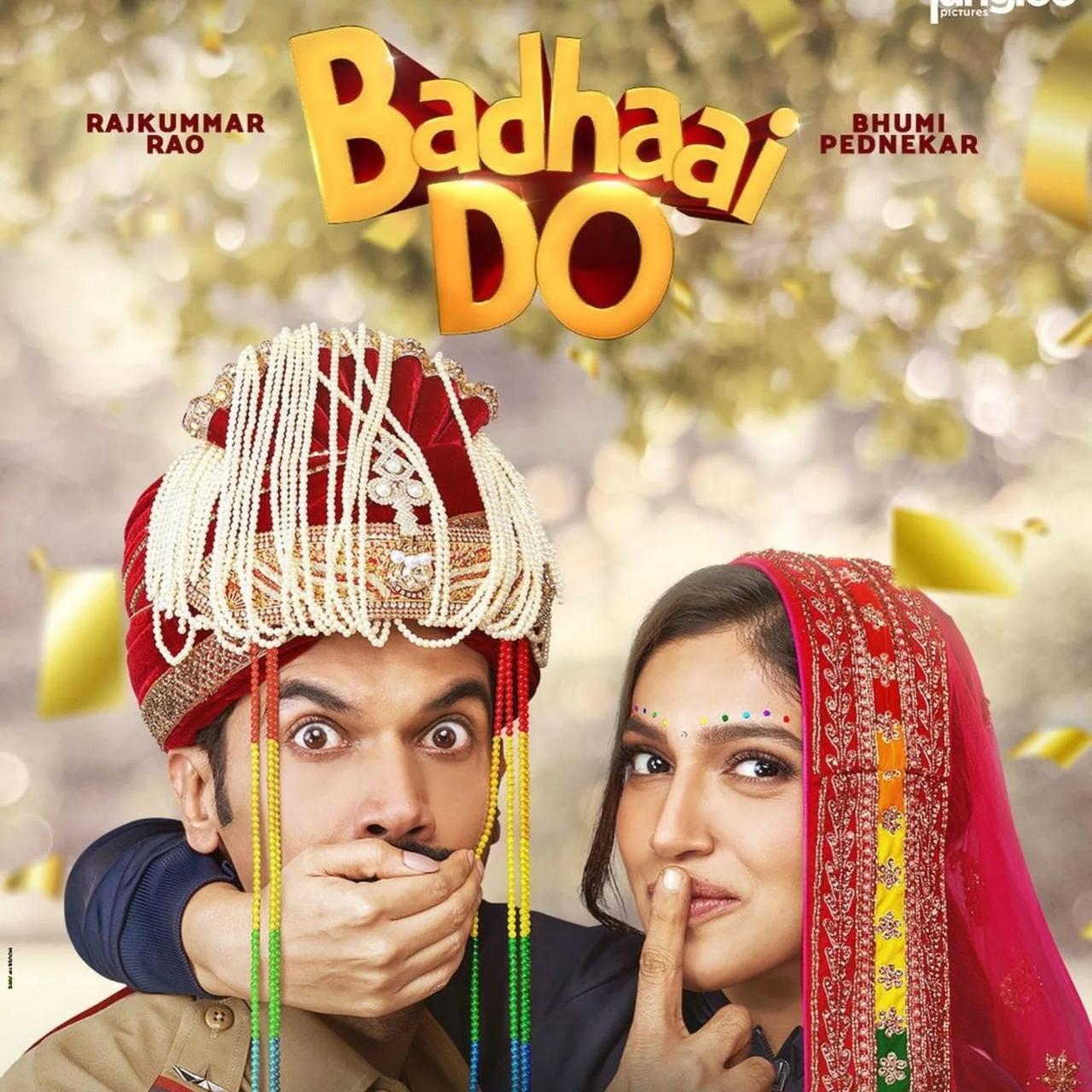 Another gem of a movie that was released this very year, Badhaai Do is a game-changer. Starting the story with a marriage of convenience and ending it with acceptance - this movie showcases the reality of the life of same-sex couples in India who remain in the closet because "log kya kahenge." Picking a small town in Himachal, this movie broke the barriers of "this only happens in the cities" and attempted to make it more relatable for a diverse crowd. The storyline is built in a simple yet sophisticated way and the fact that the characters of Rajkumar Rao and Bhumi Pednekar agreed to all the farce just to be "accepted" in the society made the story inspirational for many who are still in the closet. This movie also showcases how "coming out" can mean so many different things to different individuals. It was tense, at times devastating, but at the same time light and congenial. It catered to an eclectic crowd, and we loved it!
Ek Ladki Ko Dekha Toh Aisa Laga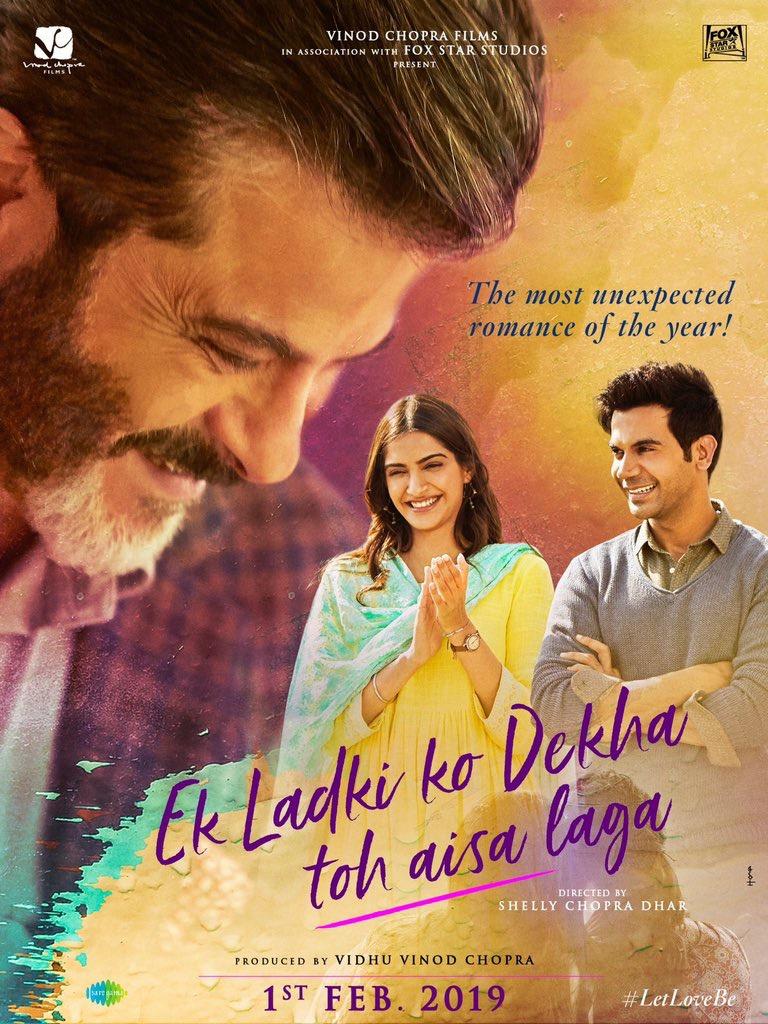 Another beautiful same-sex love story where big names like Sonam Kapoor, Anil Kapoor and Rajkumar Rao were seen doing their best on-screen - off the screen this movie left an everlasting impact. One would expect a quintessential Bollywood love story packaged with songs, dances, a hero and a heroine who fall in love in a small town of Punjab. While the family as well as most of the viewers are convinced that Sweety loves Sahil Mirza - the twist unfolds when Sweety is seen madly in love with Kuhu, a woman. This siyappa is the main theme of the movie and Sweety's journey here on in the movie shows her struggle to fight the taboo and break the shackles that society has enforced. We don't like a spoiler either, but this is the USP and you must watch it if you have not already.
Also Read: A Tale Of Two Hearts - A Gay Indian Wedding That Will Make Your Day! 🏳‍🌈
Margarita With A Straw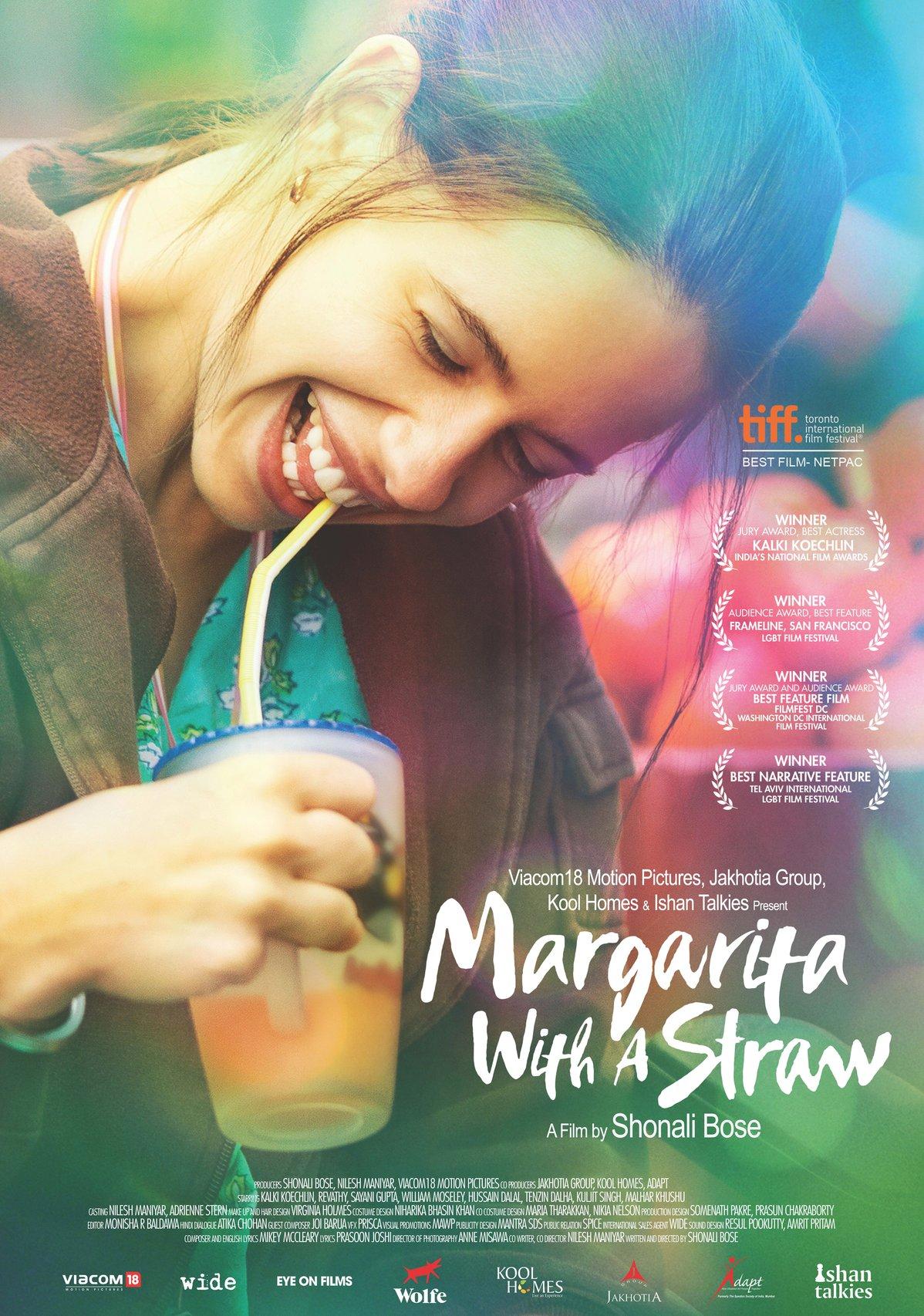 Directed by Shonali Bose, Margarita With A Straw portrays the efforts of a woman who is exploring her sexual identity. The film revolves around Laila (Kalki Koechlin), an Indian woman with cerebral palsy, who falls in love with a blind Pakistani girl (Sayani Gupta). Laila is an unapologetic teenager who refuses to be ashamed about her condition and does not accept an award for it. She shares a close relationship with her mother, so much so that she lectures her mother for invading her privacy while she is watching porn. At one point in the movie, she also confesses that she is bisexual to her mother. This relationship is a poster relationship for many families and an inspiration for the families to work towards providing each other a safe space - a place they can rely on, come what may. Laila's journey from being a protected teenager in Delhi to a liberated woman in New York, and discovering her sexual orientation is what makes this worth a watch.
Aligarh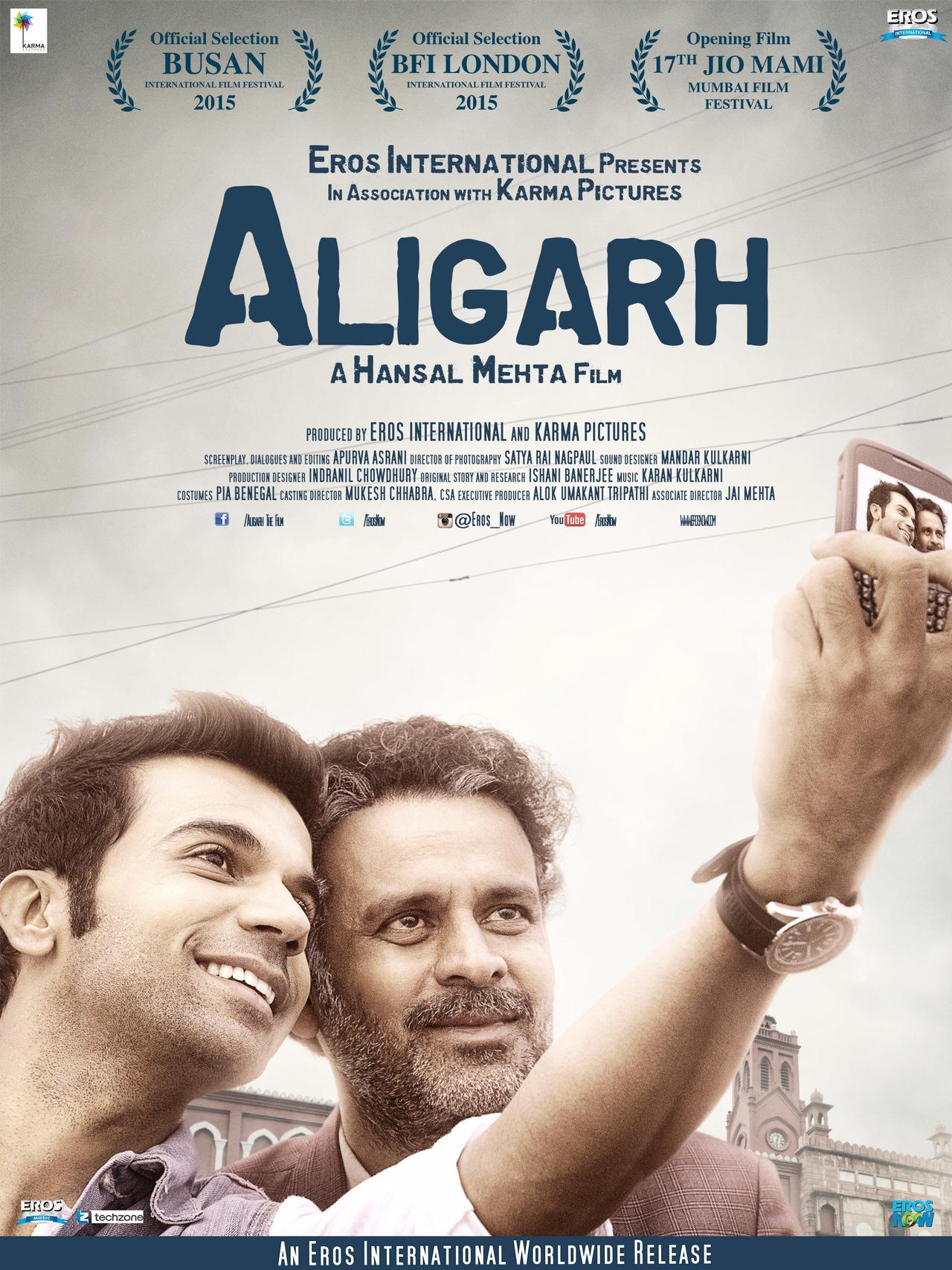 The Mid-Day review read, "Aligarh is masterfully directed: it is that rare film that courageously stands for human rights, including those of homosexuals, yet offers a quiet, distilled perspective." A terrifying compelling drama that has been showcased in various international film festivals, this movie revolves around the victimisation of a gay college professor and a court case. Based on this true story, director Hansal Mehta came up with Aligarh in the year 2016, starring Manoj Bajpayee as professor Siras, and Rajkummar Rao, a journalist who brings out the professor's story. The film explores the ruthless discrimination in society, and what it means to be queer. It has no larger-than-life dialogues or dramatic scenes, and yet, it manages to gauge the audience with occasional silences, and a constant emphasis on how labelling everything is not necessary. The beauty of this film and the struggle of the LGBTQIA+ community people in the country where they were being marginalised lies in the nuances. It does not romanticise the struggles, yet celebrates the victories and that is what makes this film one-of-a-kind.
Also Read: Celebrate this Pride Month with WeddingWire India #OnlyLoveIsReal - Real Couple Stories
Bombay Talkies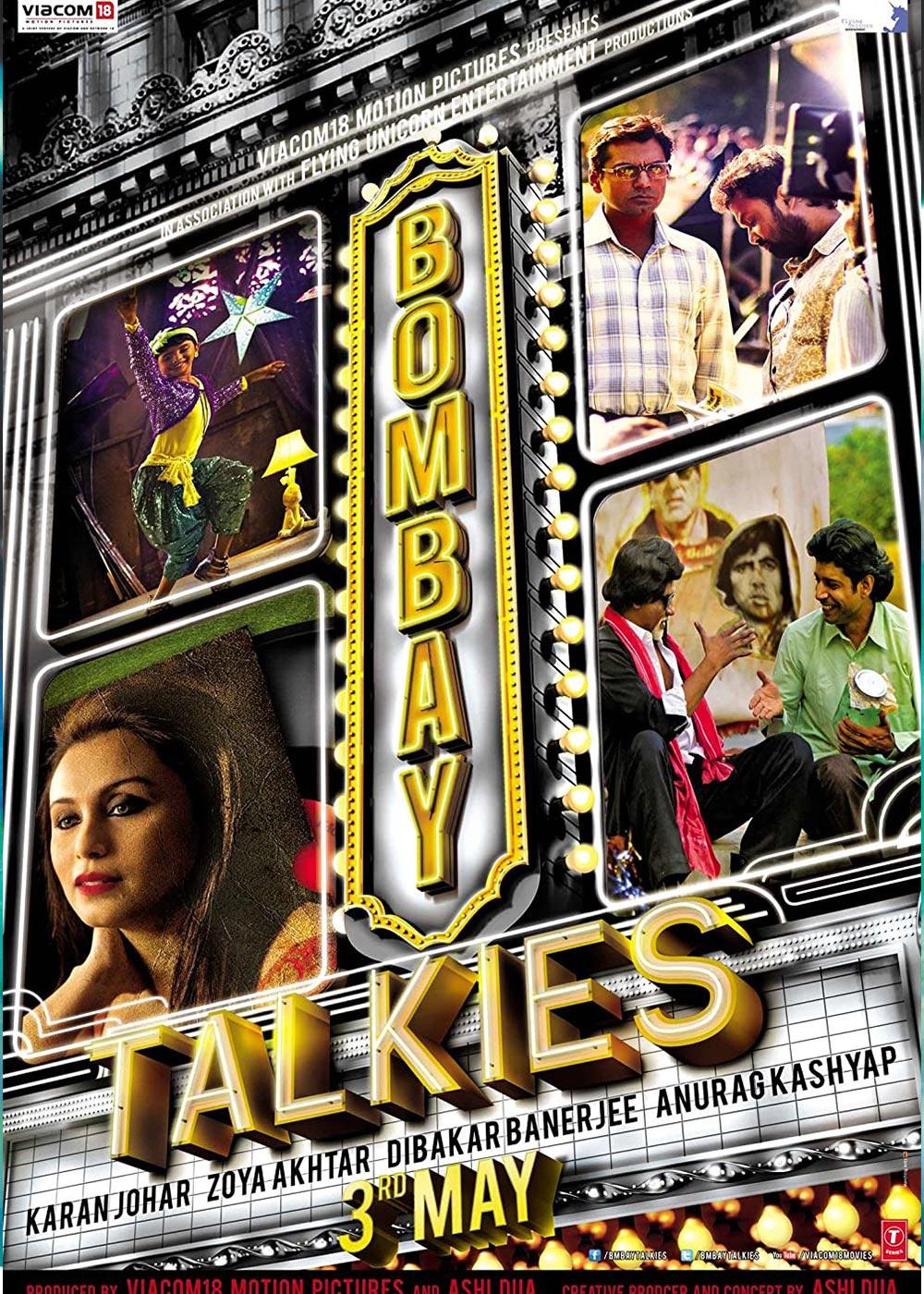 After including glimpses of homosexuality in Dostana, Student of The Year and Kapoor and Sons, Karan Johar's Bombay Talkies is a brilliant effort at mirroring the reality of our society. Innumerable people are trapped in loveless marriages, marriages of convenience, social settlements of living in the closet - and all because homosexuality is considered a bane in the society. Randeep Huda who plays Rani Mukherjee's husband is seen living in a loveless marriage and when he meets Saqib Saleem, he feels an instant spark. This leads to an inevitable infatuation and a kiss too. On knowing about Huda's sexual orientation in the film, Rani ends the marriage. Even then the husband's battle to save the marriage merely because he was afraid of the society or scared of being cornered because of the world's inability to accept his homosexuality is what brings out the realities of our society and the fight that each person from the queer community have to put up with before they even accept themselves. The confusion and angst and then acceptance that Huda's character explores in the film, is remarkable and stirring.
My Brother Nikhil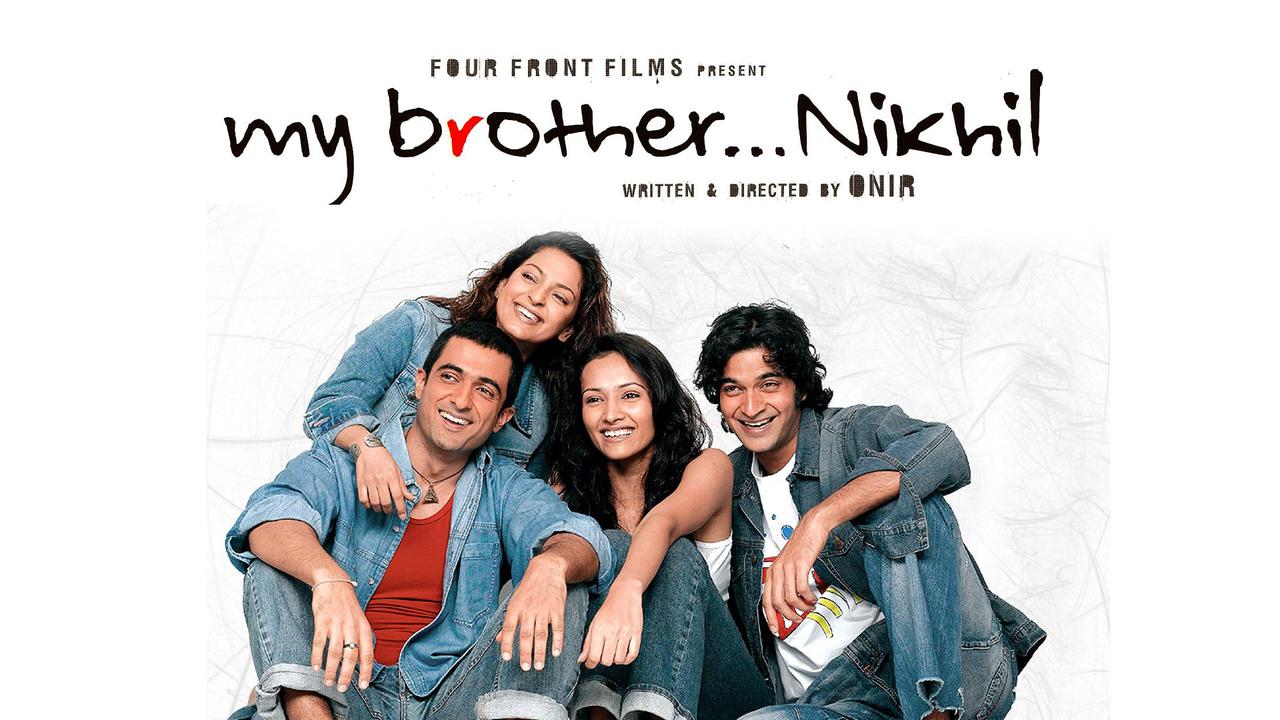 This movie stirs the world with the way it deals with homosexuality and AIDS in a dignified way. On finding out that he is gay and HIV positive (completely unrelated events and circumstances) Nikhil (played by Sanjay Suri) is left devastated and disowned by his family and friends. He only has his lover Nigel (played by Purab Kohli) and his sister Anu (played by Juhi Chawla) to support him through his catastrophe. The movie narrates this same-sex love story in a candid way and normalises their gay relationship - with fights, tears, arguments, laughter and even jealousy playing significant roles in the relationship. The occasional humour and the heart-wrenching scenes have been placed alternatively to make this a terrific film to watch and a great portrayal of how the LGBTQIA+ community steers through the social norms and circumstances arising from these existing norms.
These pathbreaking movies are each a narrative of the society we dwell in and the way same-sex love has meandered its way through the differences of the generations and socio-cultural circumstances. These movies celebrate #LoveIsLove and normalise the concept of same-sex love despite what the conventions would want you to believe.
We as humans and as a society have come far in this journey and together we need to celebrate every love story in its own way. These Bollywood movies have done a great job in educating the masses and honouring love and relationships of every kind.
Do you have any good movie suggestions that celebrate same-sex love? Let us know your favourites in the comments below.
Note: All images have been sourced from IMDB.
Top Blogs on WeddingWire India