WedShoots App: the Millennial's Version of a Wedding Album
Looking for a convenient space where you can share your wedding pictures with family members? The WedShoots application is a win win. Read to know more!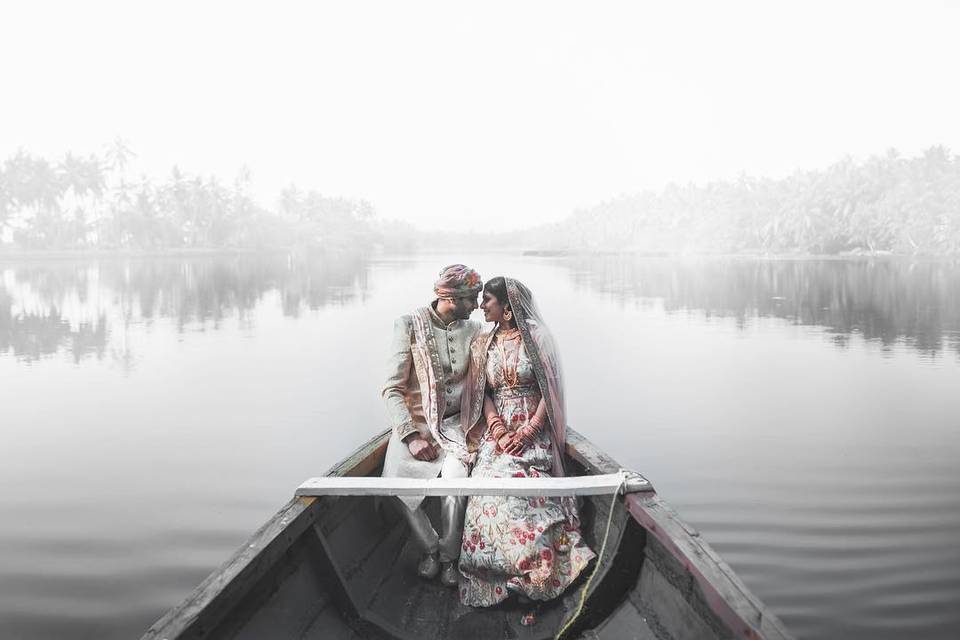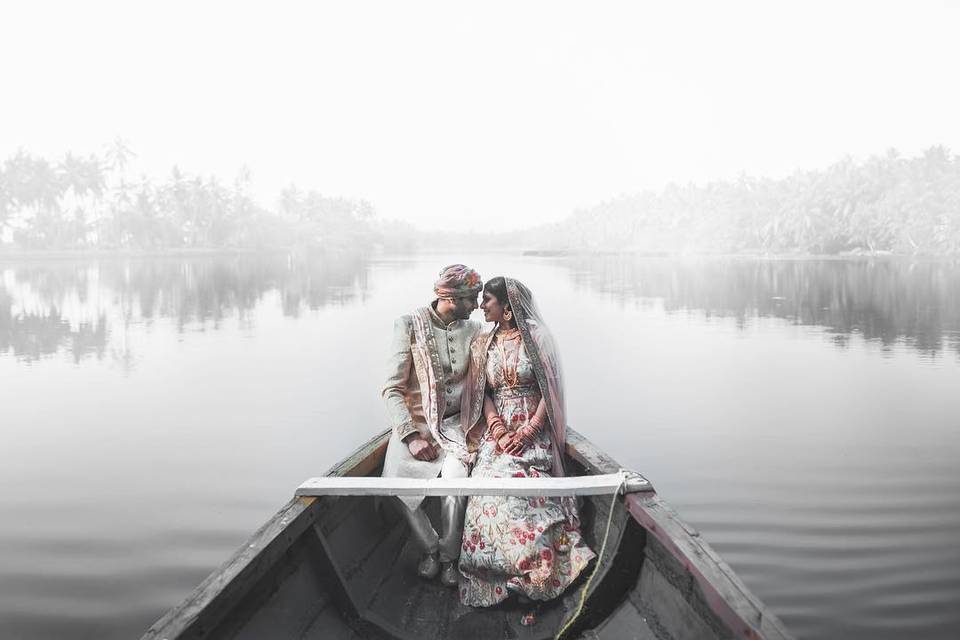 Image Courtesy: Doodle Studio
Indian weddings are one of the most significant events which throw light on the new beginnings of the couples and turn the rituals and ceremonies into a lifetime memory. The best part of this lively ceremony is when you get to click truckloads of pictures with your beloved and giggle out loud on the captures when it becomes a cherished memory. From clicking notorious pictures with family members to sailing in the funny group poses with folks, the only thing which maintains the golden treasure is a wedding album. The essence of the wedding album is immensely pure but have you ever heard of a virtual wedding album? A virtual wedding album is an absolute treasure of your wedding that you and your closed one can cherish forever!
Are you looking for one safe yet easily accessible and convenient to use space to store all your jolly wedding memories virtually? Well, we have got you covered! There would be a pack of guests who will take hundreds of photos with their mobiles during the wedding festivities which you most likely never see. There is also that category of guests who will make your photographer click a thousand pictures of their #OOTN and then keep asking for updates of when they will receive it. There comes 'Wedshoots' to your rescue. Why miss a virtual moment when 'WedShoots' has got your back with a customised wedding album?
WeddingWire India has got you covered with 'WedShoots' an aesthetic virtual space where you can store your memories - a virtual space that is solely dedicated to your wedding photos. To make the virtual way an easy-breezy one, we have got some major points which will create ease in uploading wedding pictures and videos.
Are you ready to dive in the world of virtual hues? Scroll up and get to know about the constructive and simple steps of creating a virtual photo album!
Steps to be a part of Wedshoots through the phone application,
Step I - How To Sign Up?
Oh, that's a piece of cake! Once you have downloaded the Wedshoots application, signing up is the first and foremost step. Fill up the required details after you select one option from 'I am a guest' or 'I am getting married'.
Step II - Create Your Wedding Album
Once you are done with the above step, the next step should be on point! You can create your photo album by adding your account details or you can also log in with the help of your Facebook or Apple account. Once you are done with this, Stuff in your name, your partner's name and add your precious wedding date. After you are done with filling the deets, your account will be at the top. Don't miss out on accepting WeddingWire's terms and conditions. Tada, your WedShoots account has been created! What do next? Scroll to know more!
Step III - Add Wedding Photos and Videos
Reminiscing the sunny and happy moments with your loved ones is one of the most precious treasures and when it comes to contemplating wedding pictures, the feeling tops with bliss. After the wedding album is created the next step is to add lively wedding pictures! Click on the camera icon shown in between and add as many pictures you want. Selecting multiple photos at a time will add a brownie point!
Once you've added pictures from the camera roll, the 'WedShoots' home screen will be loaded with the wedding shots.
If you want to look at the series of all the wedding pictures, click on the account icon and explore the blossomy pictures with your friends and family! Sounds exciting, right?
Step IV- Share The Album Code With Guests
Shoutout to the most exciting part of Wedshoots! What's even a wedding album when you don't get to cherish the pictures with loved ones? In this amazing application, you can share your wedding album by sharing the code with your guests on WhatsApp, Email, Messages or whichever mode is convenient for you. Once the code is shared with the guest, they can access the virtual photo room and add a bunch of pictures!
Need a tip to top your wedding album? Encourage your guests to share the memories from the wedding events and you can download the high-quality picture without any hassle!
Every connecting application has unique and thrilling features and when it comes to Wedshoots, the list of features levels up. Here are a bunch of features you can avail with the WedShoots application,
Comment On and Like Your Pictures
What's even a photo where you don't get bombarded with lovely comments and likes? WedShoots included everything exciting. Your guests can shower their blessings by commenting on the pictures and share fun conversations under the comment section as well!
Get A Real-Time Photo Feed
What's better than having a feed full of your wedding pictures? WedShoots offers a real-time photo feed where you can gawk all the merry pictures at one place and share with your near and dear ones!
Download The Whole Album
If you are planning to keep all the pictures in your camera roll, the best way is to download the shots from WedShoots Album. The high-quality pictures make the capture look alluring and worth-staring and this application is all you need to elevate your wedding picture goals!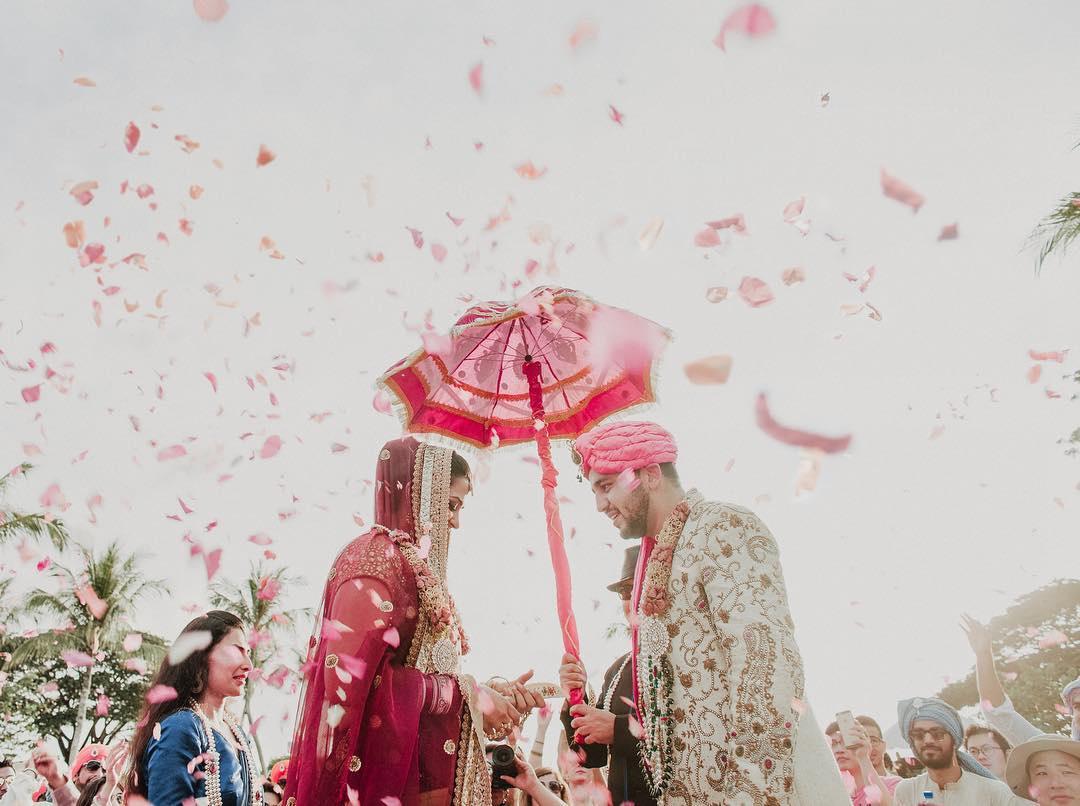 Image Courtesy: Doodle Studio
The feeling of capturing your special day in the form of beautiful and lively pictures is out of the world but keeping each and every shot at one place gives a chance to admire the blissful moments with ease. Are you excited to create your personalised wedding album and share the shots with your lovelies? Download WedShoots and grab the ball of memories with happiness!
Comment below and let us know who all are excited to use WedShoots?