Indian Wedding Photos That Will Stun You & Make You Say Cheese
Indian weddings undoubtedly are the grandest and lavish affairs this country has to offer. Here are a few Indian wedding photos that give us a big fat Indian wedding feels!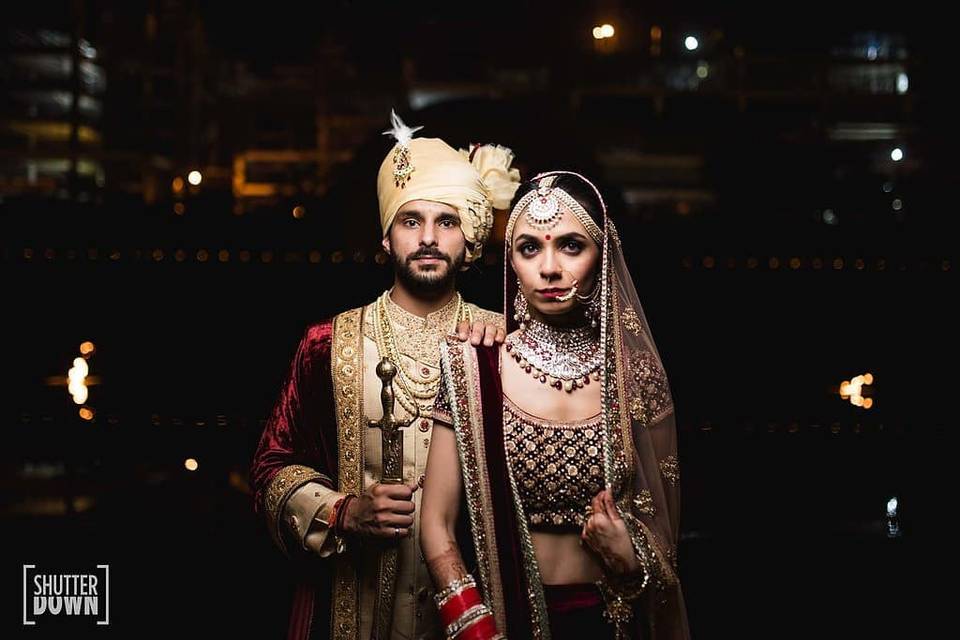 If you want to know how to throw the most lavish parties where fun is in abundance, you should attend a big fat Indian wedding. We Indians spare no expenses when it comes to a wedding. Our parents (or we, if we're financially sorted enough) spend all their life savings just to make sure that this day is the most special one of our lives.
And why shouldn't they, they have spent their entire lives working hard to make sure that all their children's dreams come true. As a result, weddings are the only time in your life when you can have everything your heart desires from the best clothes and bridal jewellery to grand wedding venues and exotic destinations.
If you are looking for inspiration for your own wedding, take a look at these Indian wedding photos that will no doubt give you wedding goals. So what are you waiting for? Pin them to your memory and have the time of your life.
1. Jaw-dropping Indian Jadau Jewellery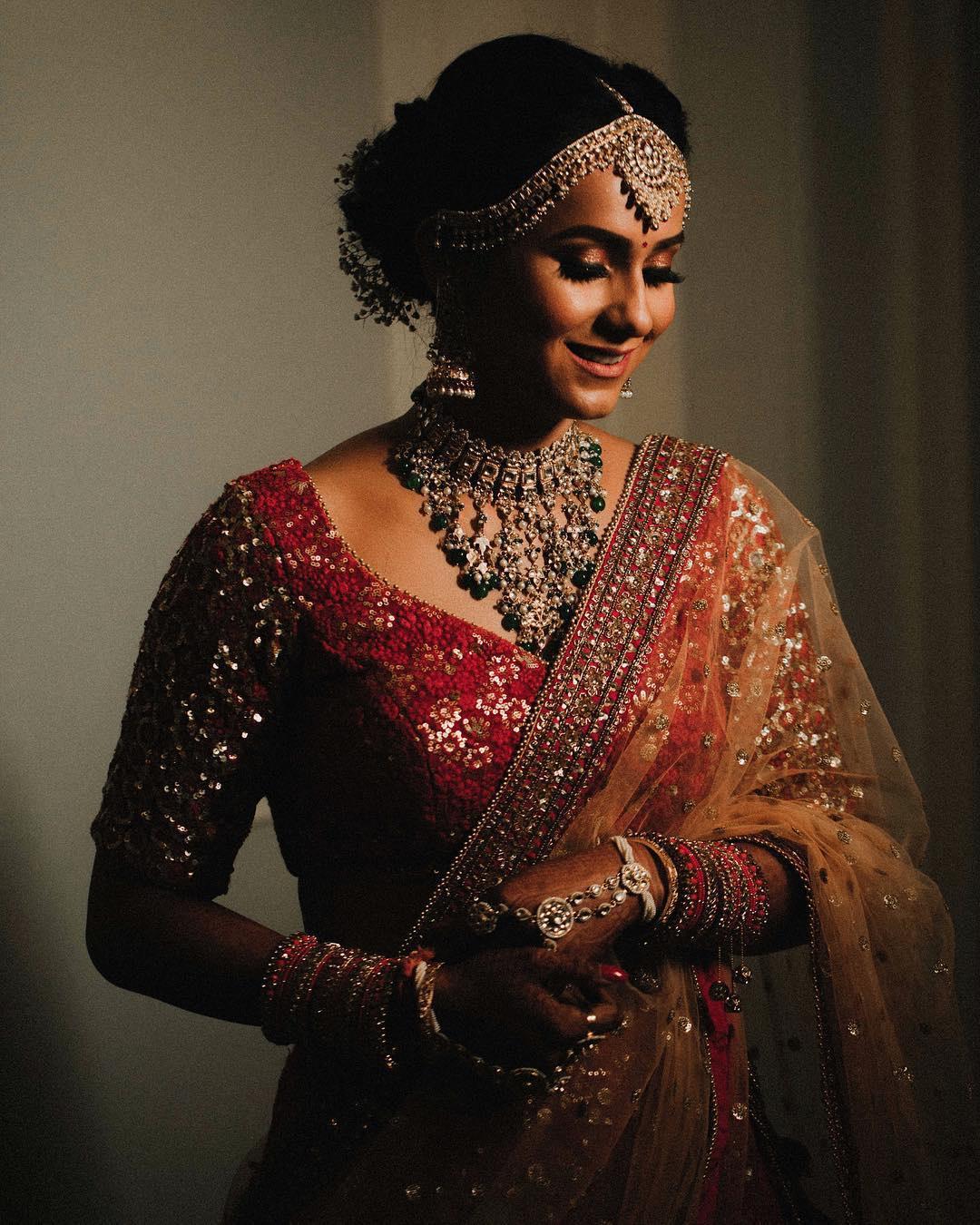 We love to look at Indian wedding photos of brides, especially ones that show off their heavy jewellery. They go all out and are decked up from head to toe in classic jewellery ornaments. You can only find pieces like Matha Pattis, Bajubandhs and Kamarbandhs in big fat Indian weddings. Brides wear layered necklaces like choker pieces with Rani Haars or Satlada and Navratans. If you want to feel like a queen on your big day, you can take inspiration from these Indian wedding photos.
2. Look Like a Royal in Designer Outfits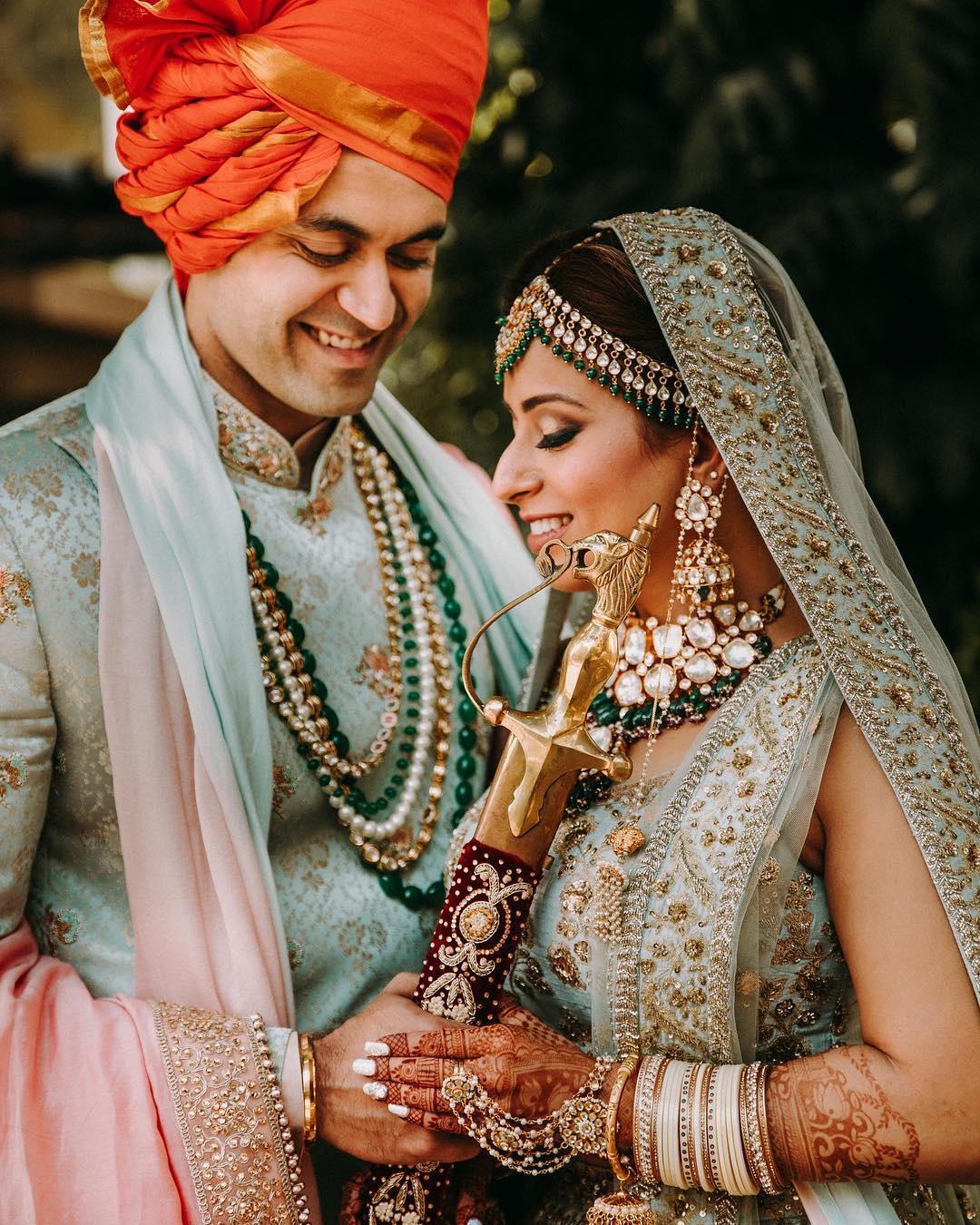 Not just the jewellery, the outfits in these Indian wedding photos are a work of art. The details in their looks, the colour coordination and traditional accessories like this sword, all go into creating an unforgettable ensemble. We can't help but feel envious! Outfits that suit the bride perfection, jewellery that compliments it perfectly, a lot of thought went behind creating this look. You can only see photos like this in Indian weddings, that's for sure!
3. Beautiful Photography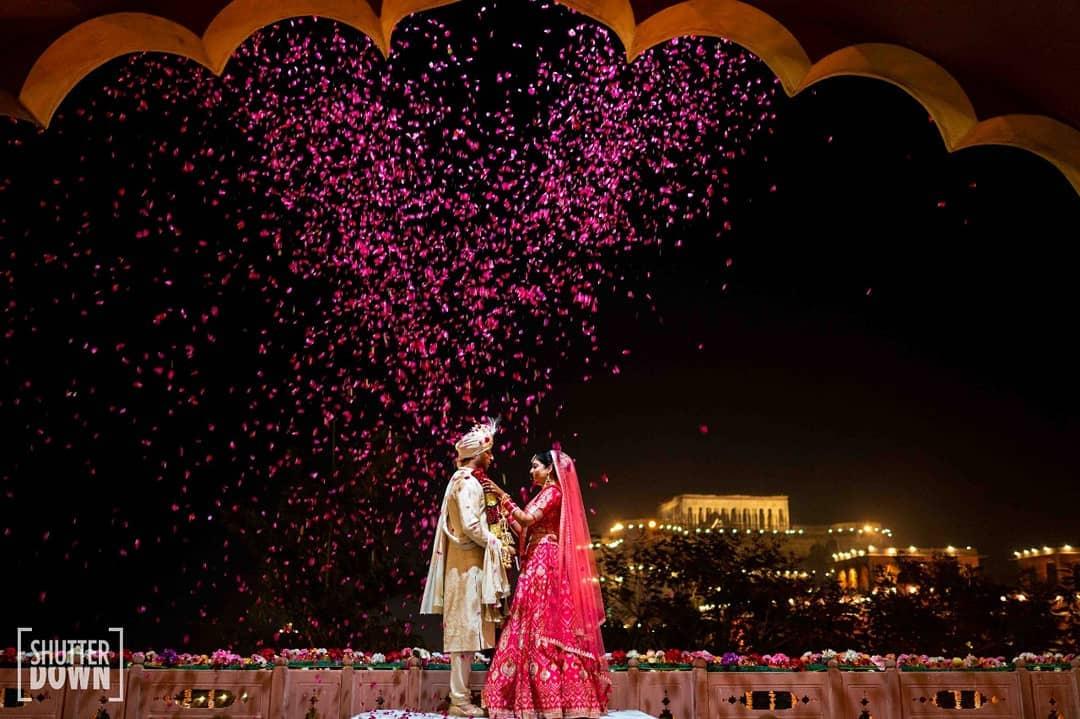 The wedding photography business has grown so much in the last 10 years! Shots like this were not possible before, but now, with new inventions in technology, everything is possible. Aerial shots, wedding films, teasers, lip dub videos; these are all the things couples are drawn to when searching for their wedding announcements. You can have them for your own big fat Indian wedding too.
You should have the grandest shots with the view of the whole venue behind you and close up shots of your eyes or rings. Such shots will go a long way in making the wedding album diverse.
4. Bride and Groom Entry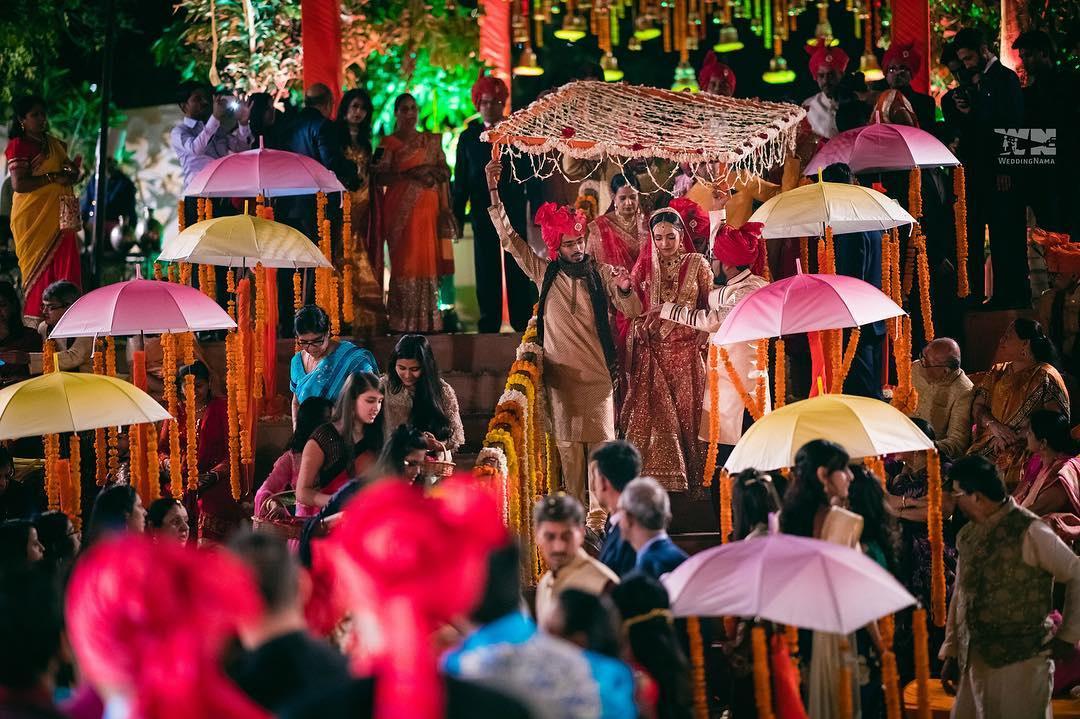 Indian wedding photos give us many ideas for our own weddings. We are sure you will have some too. The bride and grooms entry, separately of course, is a big part of the wedding. You can go all out with your ideas in this one area because when everyone's attention is on you, you can really show your creativity to them.
From a classic entry with your loved ones or entering in style in vintage cars, it is totally up to you. Another idea for groom/bride entry is a live performance in front of the stars of the evenings, while they are walking towards the mandap.
5. There is Nothing Like a Destination Wedding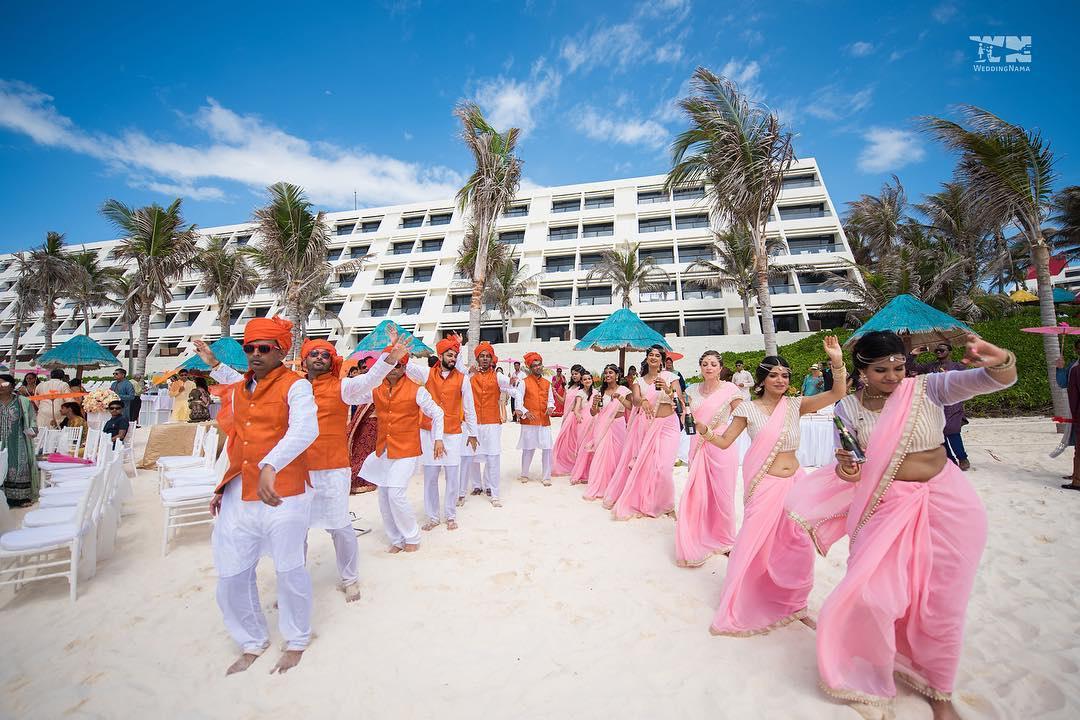 If you are on social media, you already know how huge the craze of destination weddings is, especially after last year when all our favourite celebrities tied the knot themselves in exotic destinations all over the world. You can see the amount of fun such celebrations are in all their Indian wedding photos. India is full of majestic palaces, modern resorts and tropical beaches where you can go and tie the knot. So, pick a state and have a great wedding there!
6. Select a Majestic Venue for Your Nuptials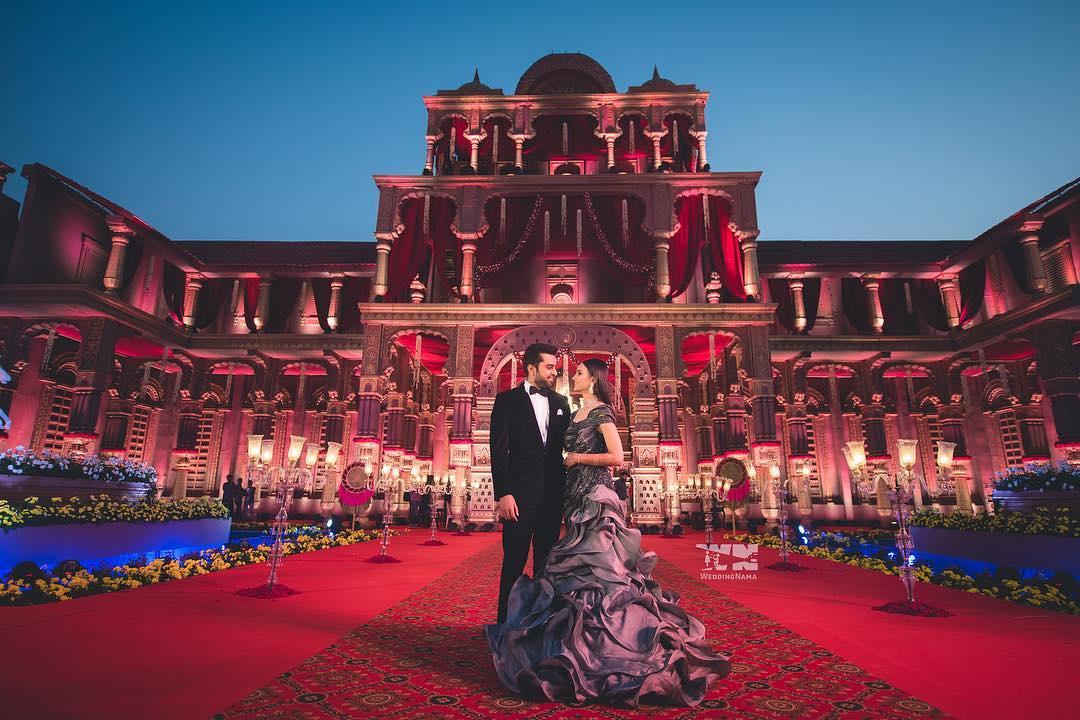 India is one country where you can find anything from luscious gardens to centuries-old palaces where royalty once lived. In fact, you can find these venues with beautiful backdrops in every state. Not only real palaces, you can have the option of choosing architecturally rich hotels and resorts for your wedding. You can feel the royal vibe from these Indian wedding photos – doesn't it inspire you to do the same?
7. Fun Celebrations With Your Friends and Family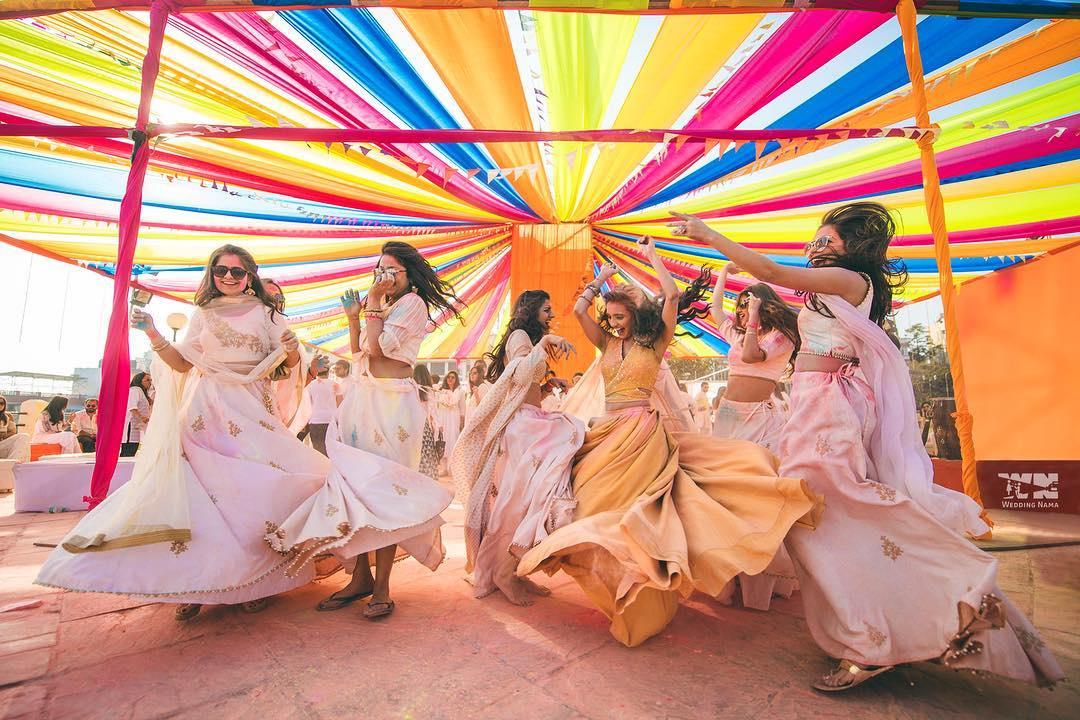 Weddings are a time of celebrating the bride and groom and their union. You meet so many new friends and families and create bonds that last for a lifetime. The dancing, the singing, the competitions all are a big part of a wedding.
Having a big fat Indian wedding has become a part of our dreams after seeing these Indian wedding photos. They have inspired us to get married like royalty in beautiful venues located in exotic destinations. We are so ready to make memories that we will never forget!
We are sure you are feeling the same. If you are getting married in the near future, take inspiration from these and maybe invite us too!
Get in touch with these wedding planners who can help you!