7 Absolutely Stunning Matha Patti Styles You Should Check out This Season
Matha Patti, an integral part of an Indian bride's Solah Shringar, can completely enhance your wedding day look. Choose the one that suits your personality and at the same time goes well with your bridal lehenga.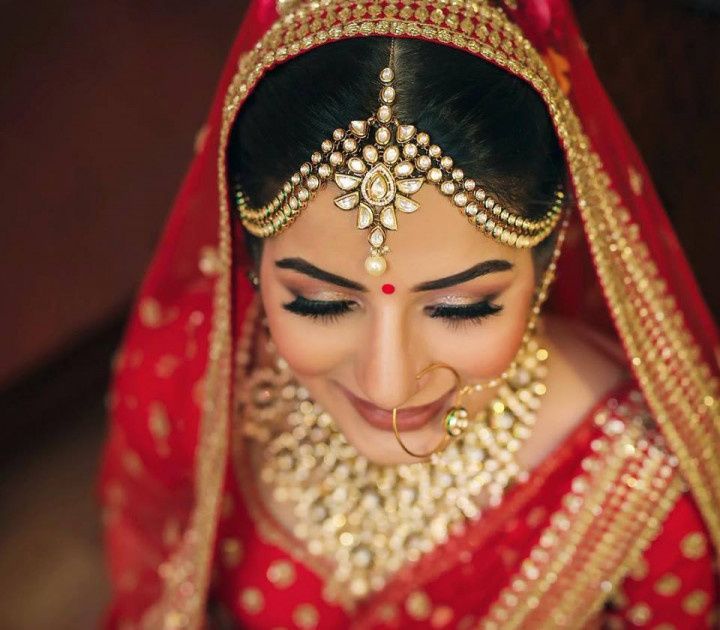 No bridal look is complete without a stunning maang tikka and the gorgeous matha patti. Usually worn along the hairline, a matha patti is an elaborate version of maang tikka. Traditionally, meant to be worn as a customary piece of head jewellery, beautiful designs and patterns of matha pattis have become more of a style statement these days. Whether crafted in bold polki, classic Kundan, elegant crystal or pearl embedded in gold, these head ornaments add elegance and enhance the overall wedding look of the bride. Here's our list of exquisite designs of matha pattis for the Indian bride to look classic yet contemporary on her D-day.
1. Bling with Gold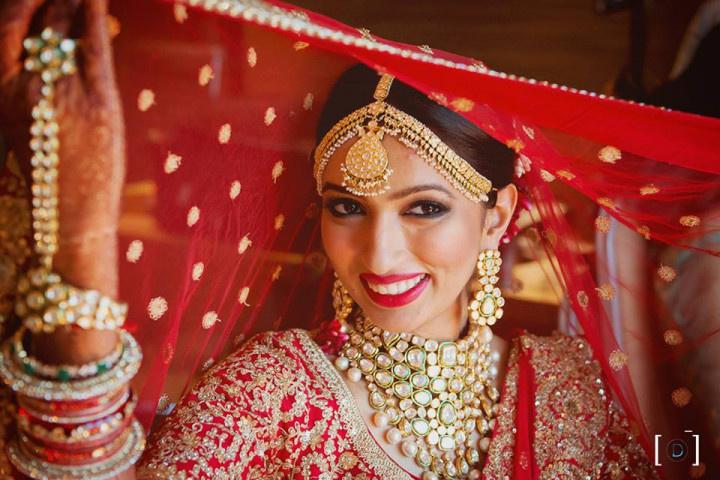 If you want to add extra bling to your wedding look, nail it with a matha patti crafted in ornate gold. This heavy-look style looks traditional yet fashionable, and it goes well with Kanjeevaram sarees and all-gold lehengas. So if you are a South Indian bride, then you are surely going to fall in love with this simple yet fashionable piece of matha patti. The design is perfect for brides who want to wear something flashy for their special day. If you have a small forehead, opt for something that's light and dainty, but if blessed with a broader forehead, choose the design and pattern with a heavier look. You can even choose the design that has a pop of colour or rubies and emeralds embedded in it with a classic touch of gold!
2. Simple yet Stunning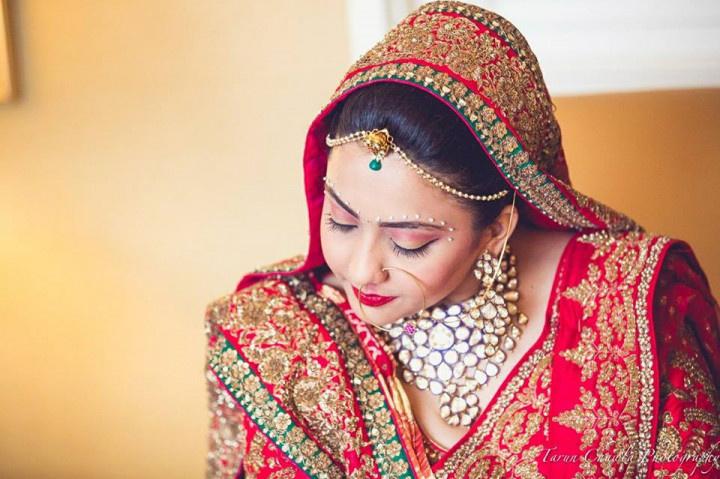 If you want to keep it simple yet classy but at the same time want to add a touch of royalty, sport a single-chain style, like a Rajasthani Borla; a traditional adornment from the Marwari community. The spherical maang tikka, crafted in Meenakari with either stones or diamonds hanging like tassels looks eye-catching. You can choose the design with little danglings on either side with an intricate maang tikka at the centre. If you are a minimalist bride, then you're surely going to love this simple style. Besides, you can adorn this matha patti if your wedding lehenga or other bridal jewellery is too heavy.
3. Jhoomar Style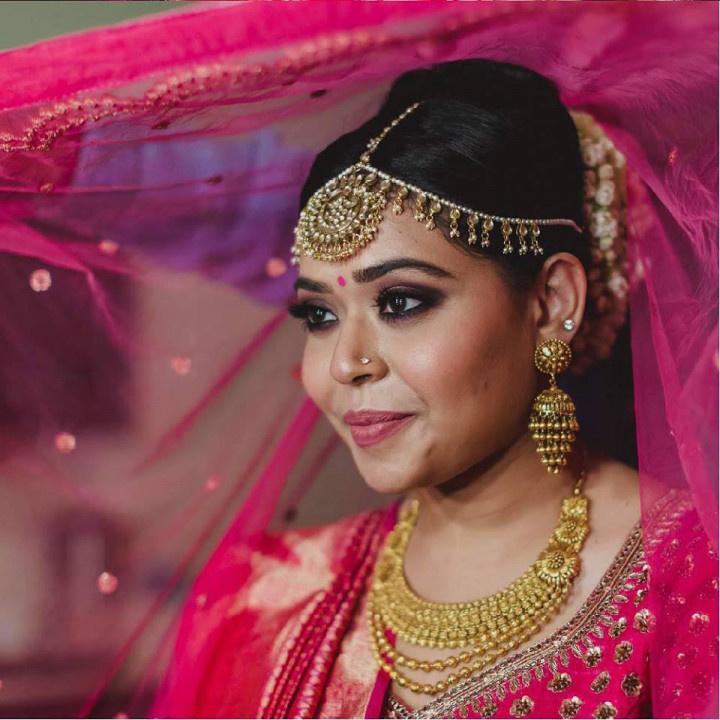 If you are a bride-to-be, who wants to sport an elaborate and elegant piece of a matha patti, look no further than this trendy Jhoomar style head ornament. The light-weight pattern with a single chain has pearls and uncut diamonds dangling beautifully. However, if you are looking for something that looks heavy, an oversized multilayered chain with an equally big pendant or a pearl drop in the centre is the best pick. This intricately designed matha patti is ideal for brides who want to cover their broad forehead. Besides, this style can complement any hairdo.
4. Kundan Charm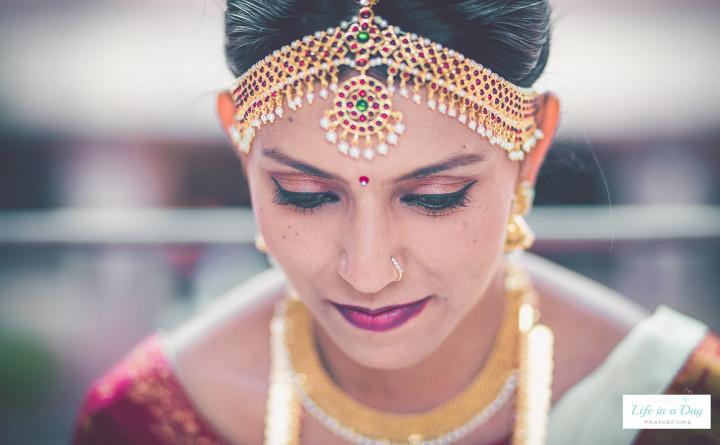 There is no denying that Kundan jewellery is the favourite with millennial brides. The fashion dates back to the Mughal era as Kundan jewellery gained popularity and was being made especially, for the Royal courts in Rajasthan. This style is perfect for extravagant brides as this gorgeous matha patti, embedded with Kundan adds the perfect touch of elegance to your wedding look! From the intricately designed matha patti with a sleeker look to the heavy and elaborate ones, like a three-layered or a double-stranded style, you can choose the pattern that goes well with your wedding attire. These heavy look head ornaments, especially the ones with a large symbolic tikka in the centre adds extra detail. The best part about choosing a Kundan matha patti is that it goes well with almost all colours and will make you look regal on your special day.
5. One-Sided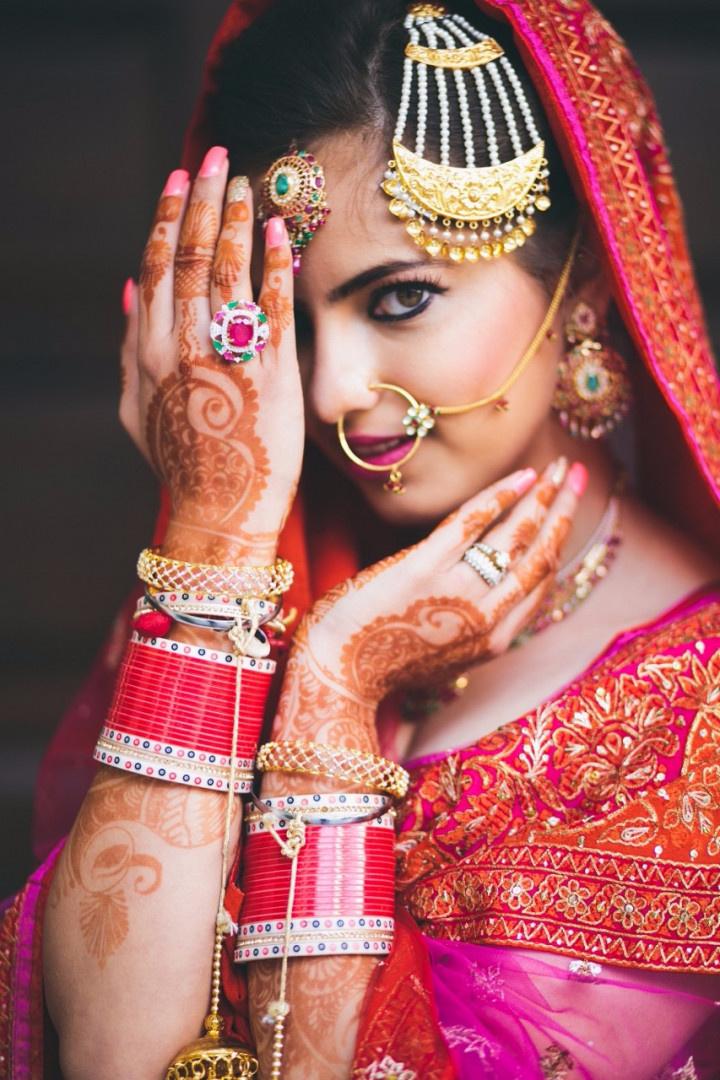 For an unconventional and sophisticated look, try a one-sided matha patti. This style looks uber-chic even for pre-wedding functions, such as Mehndi or Sangeet ceremony. You can also wear a maang tikka with this style of matha patti and grab all eyeballs on your special day. And, if you don't want to look too flashy, you can choose a simple two-layered chain style and ace up the fashion game. Usually, one-sided matha patti has a teardrop stone or a pearl placed in the middle of the tikka. It's an ideal pick if you are looking to highlight only one side of your head with jewellery.
6. Modern Elegance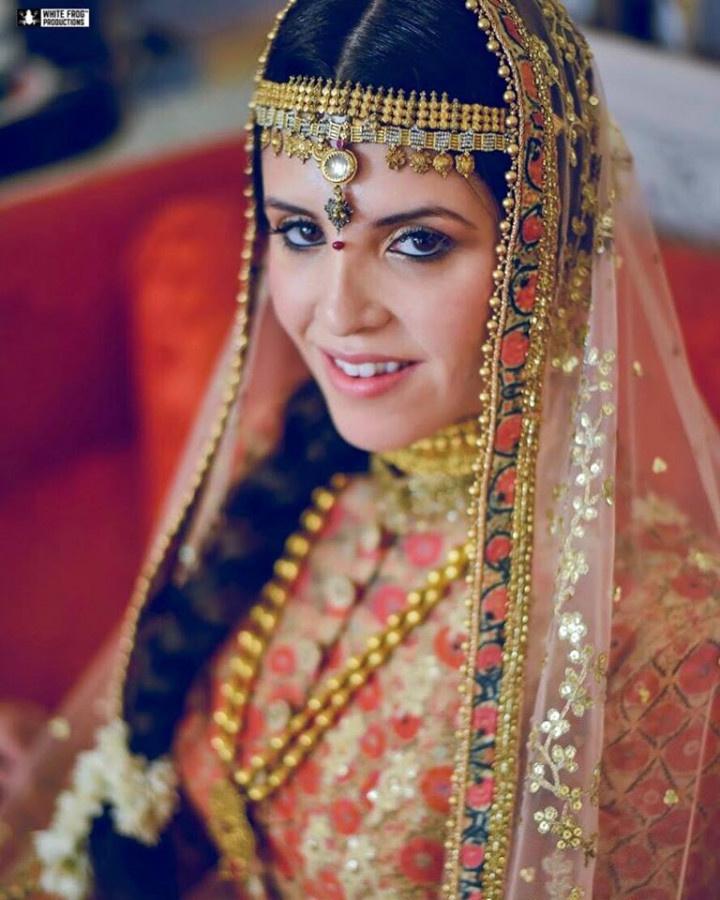 Look every bit of a modern princess adorning this quirky statement matha patti style with floral or leaf motifs. Such statement matha pattis, with or without tassels, provide a distinct look. For the ones embedded with coloured stones or gems make this style stand out from the rest. The large tikka in the centre adds elegance to the overall appearance of the bride's D-day look.
7. Bohemian Magic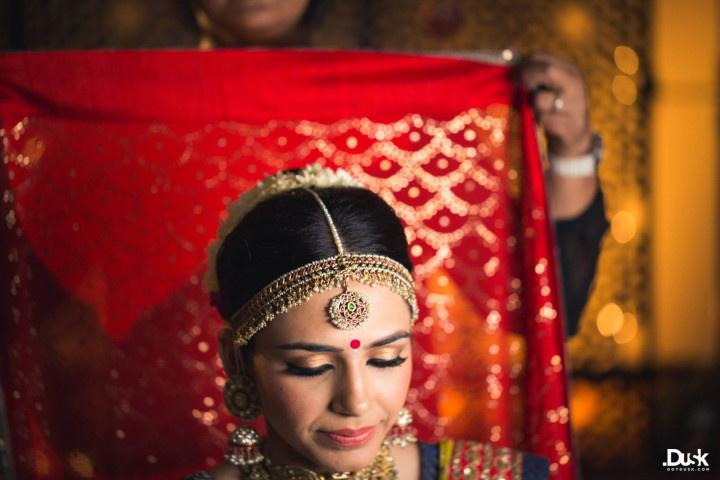 This heritage-inspired matha patti, crafted using colourful Meenakari, emeralds, rubies, and pearls are perfect for adding a timeless grace to the overall look of a bride. The best part about this classic style is that this gorgeous headpiece is colourful enough to enhance your wedding look. You can pick a style with or without delicate pearls dangling all across the chains placed on either side.
These exquisitely designed matha patti styles don't just give definition to your face, but also elevate your wedding day look. So make sure to try them before buying and choose the style that suits your face cut. Also, opt for the design that goes well with your wedding ensemble and makes you look every bit of a princess on your wedding day.
We hope these tips help you choose a matha patti that matches your wedding lehenga and personal style. If yes, leave us your feedback in the comment section.