15 Hair Accessories for Indian Weddings That Will Make You Look Gorgeous!
Crafting the perfect ensemble is a serious business! You must wear a great outfit, along with the best possible accessories to really look good. With that in mind, check out these hair accessories for Indian weddings!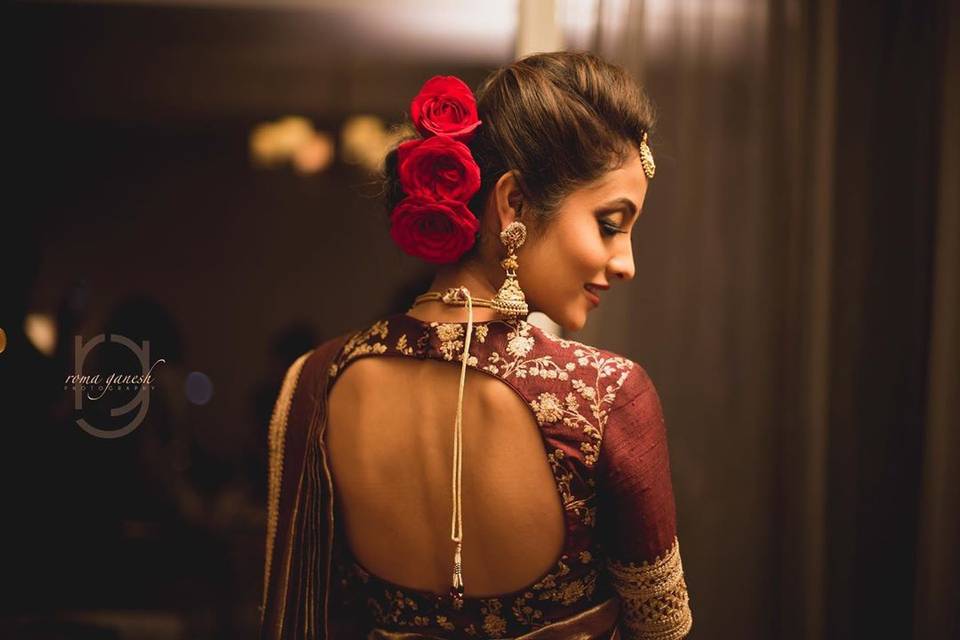 Accessories are a vital part of any bridal ensemble. They add a lot of value to the look by amping it up, no matter what types of accessories you pick. One of the easiest ways to take your look from good to great is by adding hair accessories for Indian weddings to your look. This is because a simple addition to your hairstyle that ensures that no one will be able to take their eyes off you all evening!
From gorgeous South Indian Billai to fresh flowers you can get from a florist, we've got everything in our list! So, if you're wondering which hair accessories for Indian weddings are the right ones for you, just keep reading to know!
1. The classic Jhoomar!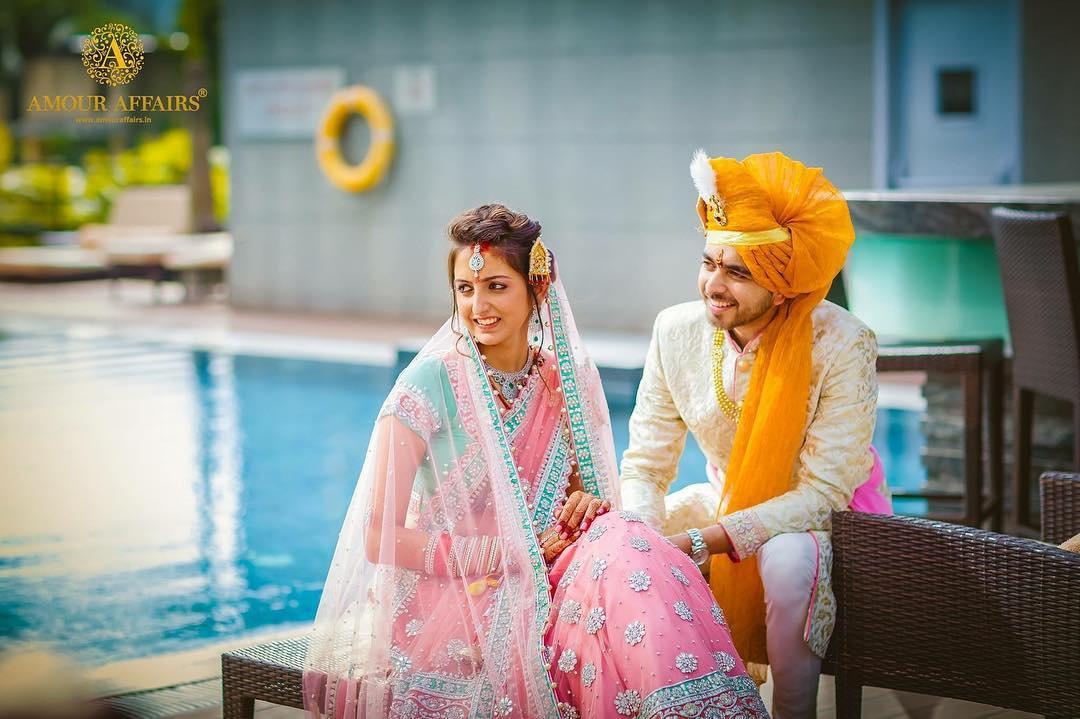 Sitting on the side of your head, the Jhoomar adds an old world charm to your look – a feat that very few other hair accessories for Indian weddings can manage as easily! Whether you get a traditional one with pearls or a Jhoomar with a pendant-style design, you're bound to look gorgeous the second you wear it!
2. A light clip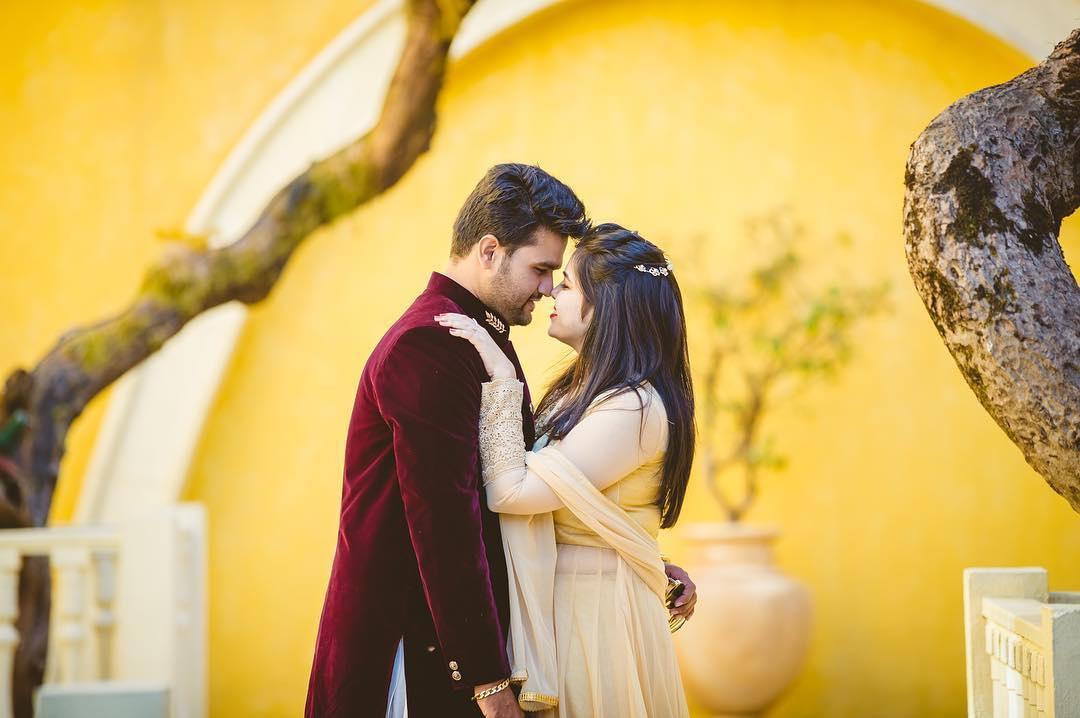 Now, this may sound a little underwhelming at first but a light clip is one of the most beneficial hair accessories for Indian weddings you can have in your arsenal. Subtle and highly functional, they add a layer of bling to the look without screaming for attention!
3. A statement clip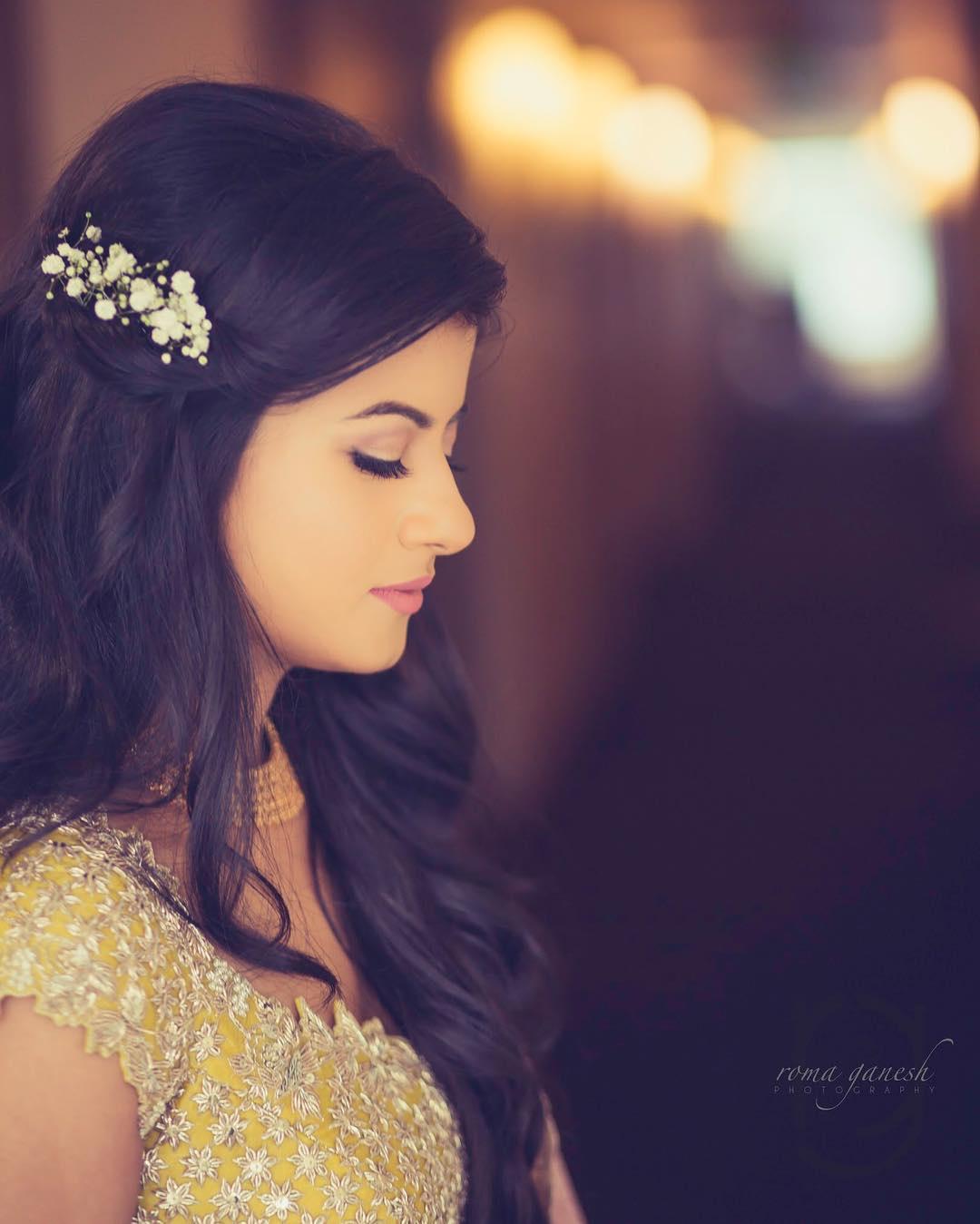 A statement clip can achieve the same effect, just with a little more drama. Keep your hair out of your face while you dance at a friend's Sangeet, while still looking incredibly chic!
4. A Gajra!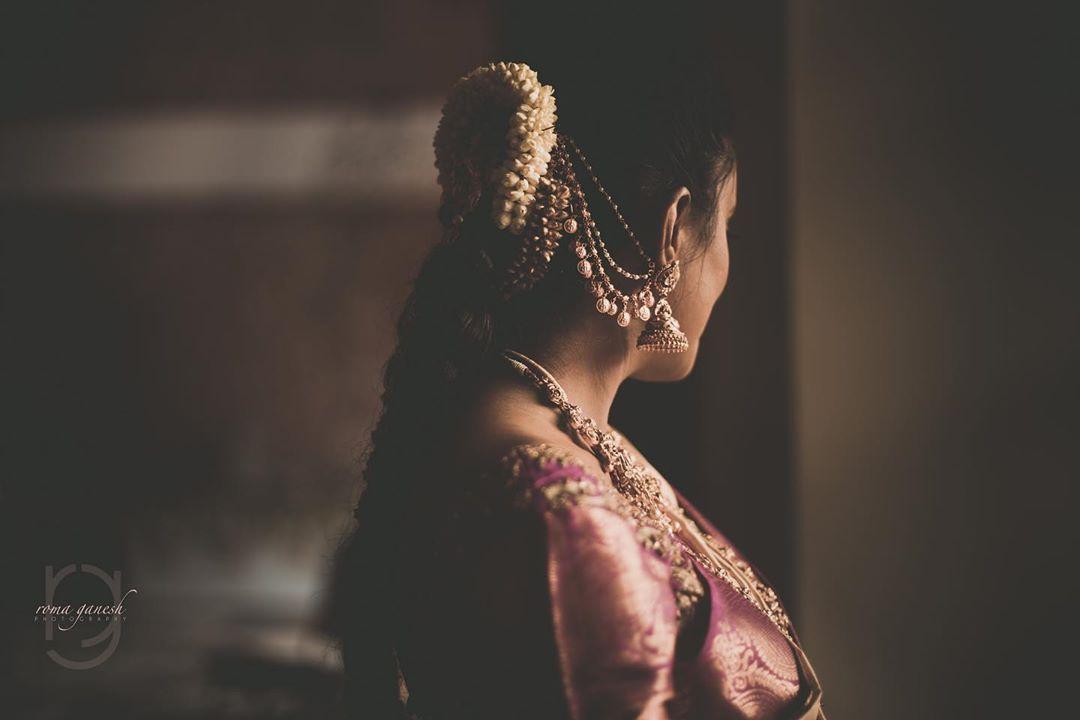 A Gajra is one of the classic hair accessories for Indian weddings and you should certainly think about including it in your look. There are many ways to sport a Gajra hairstyle, so be careful about the way you include them in your ensemble!
5. Gorgeous Juda pins!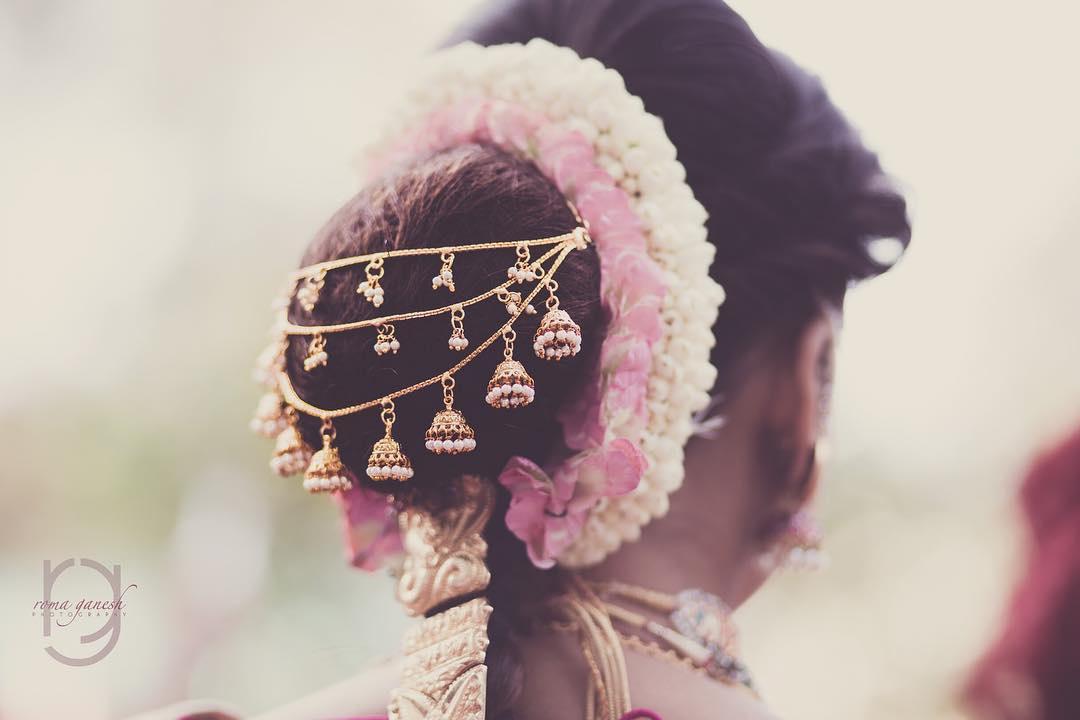 If you're planning to have your hair up in a bun, add an array of Juda pins to make your look stand out a bit more!
6. Classic Lakshmi Billai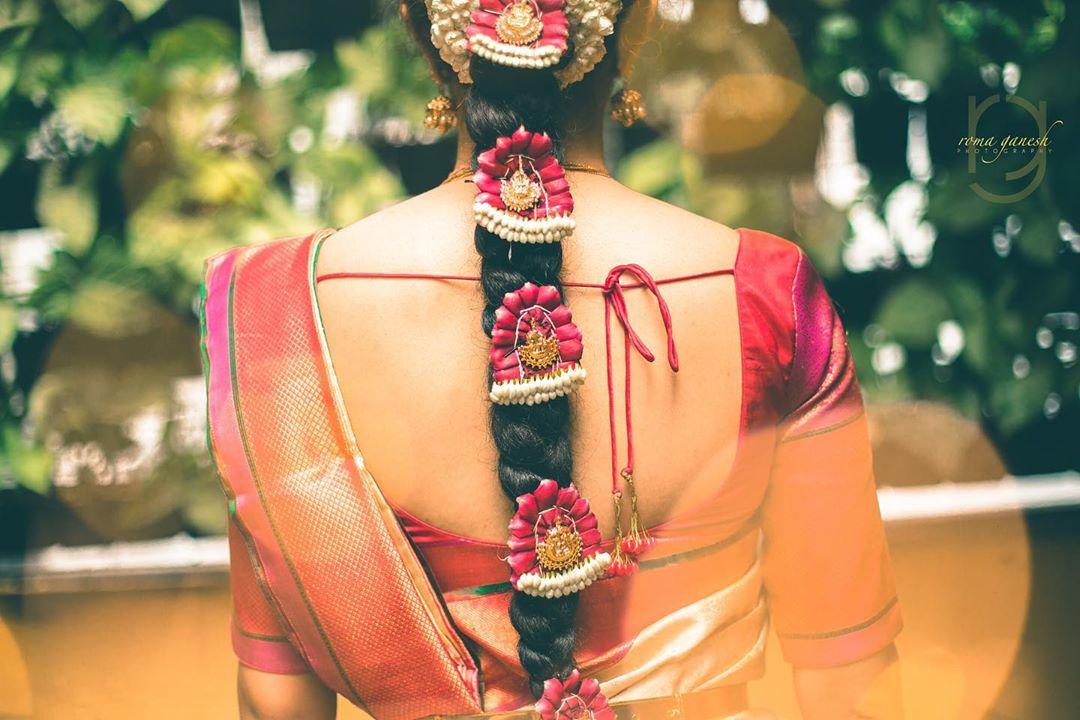 A Billai is most commonly seen in Tamil weddings and is a gorgeous addition to the bride's look. With ornaments running down her plait, she certainly looks like a princess when she wears them!
7. A traditional Maang Tikka!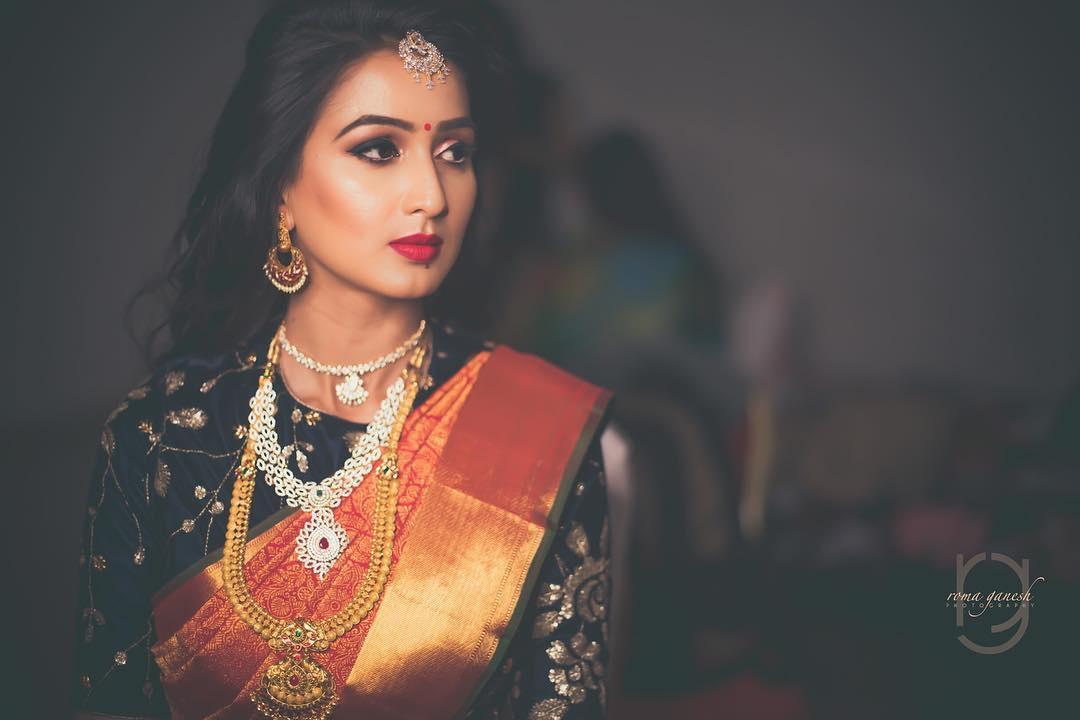 With a gold chain running down the parting of the hair and a pendant sitting on the forehead, the Maang Tikka is one of the most popular hair accessories for Indian weddings across India! No matter how large or small a Maang Tikka you choose, you'll surely look like a Goddess!
8. An intricate Matha Patti!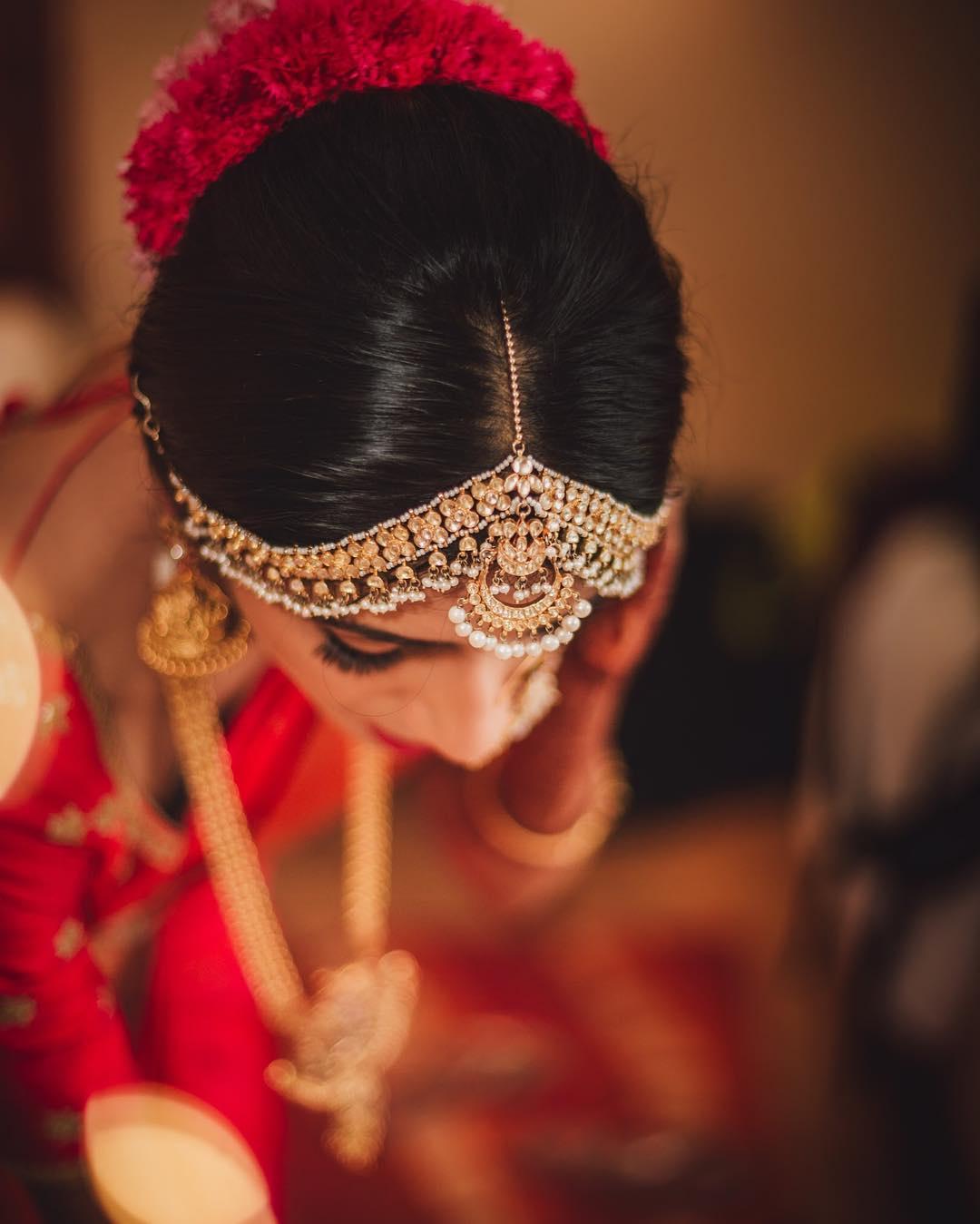 A Matha Patti is another example of highly beloved hair accessories for Indian weddings! Worn most commonly by the bride, guests can pick lighter variants of this accessory so that they don't look overdressed!
9. Pink carnations!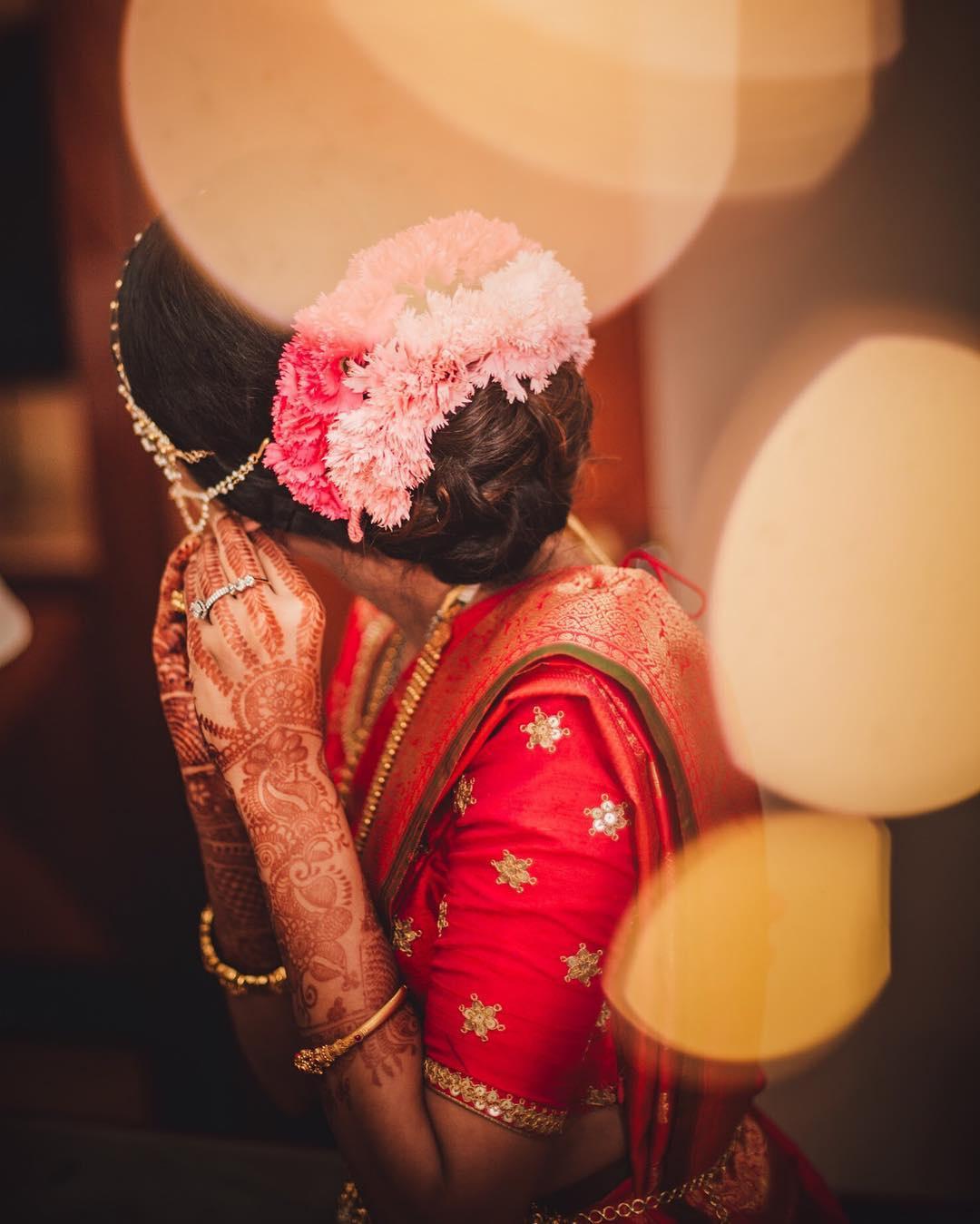 Flowers are a huge part of the Indian look! Add them to your hair to amp up the hairdo easily!
10. The Polki motif on a Billai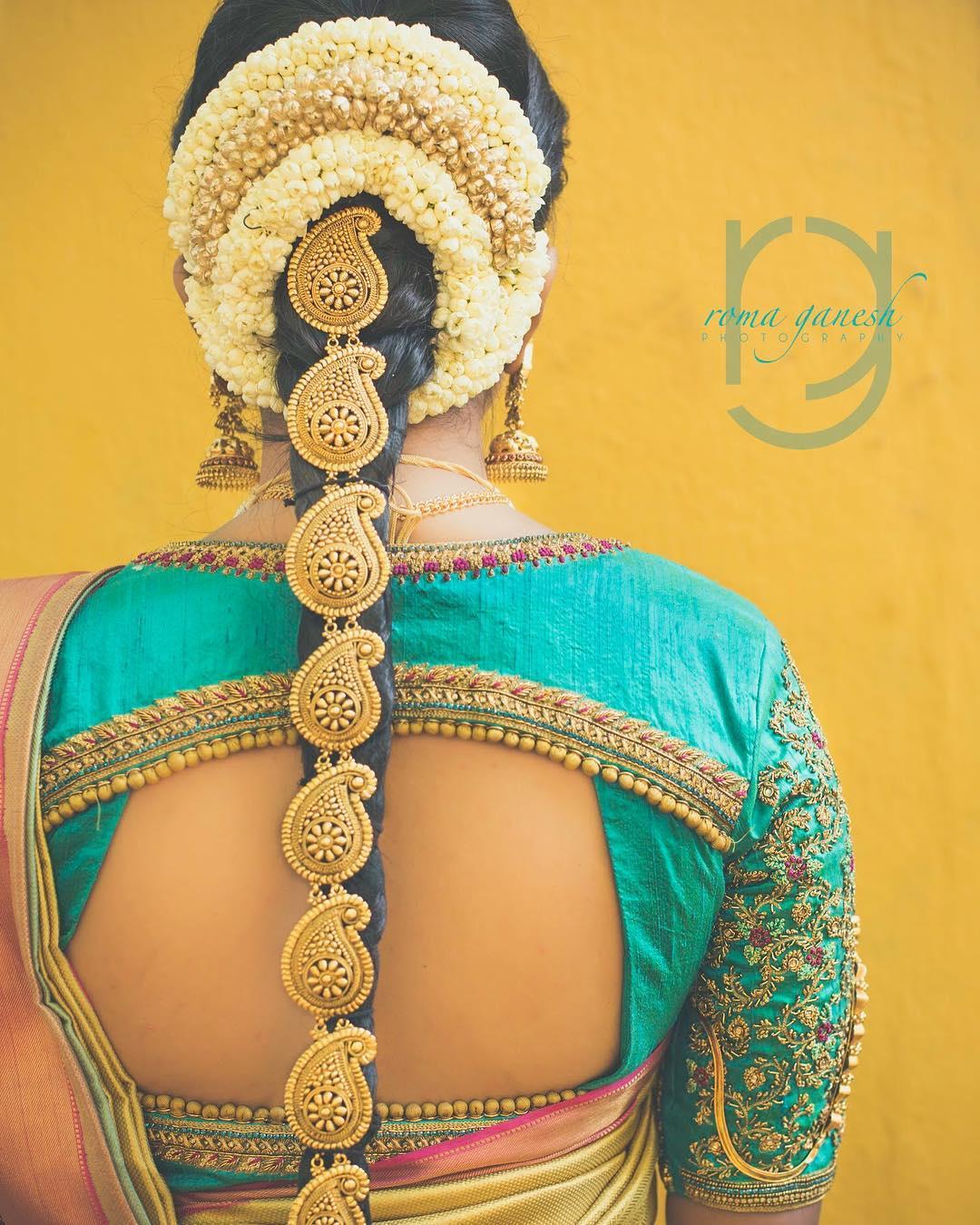 With the ethnic teardrop Polki design, this Billai is a gorgeous one that should feature in every bride's trousseau! Such hair accessories for Indian weddings certainly leave their mark in one's memory!
11. Solid gold Billai!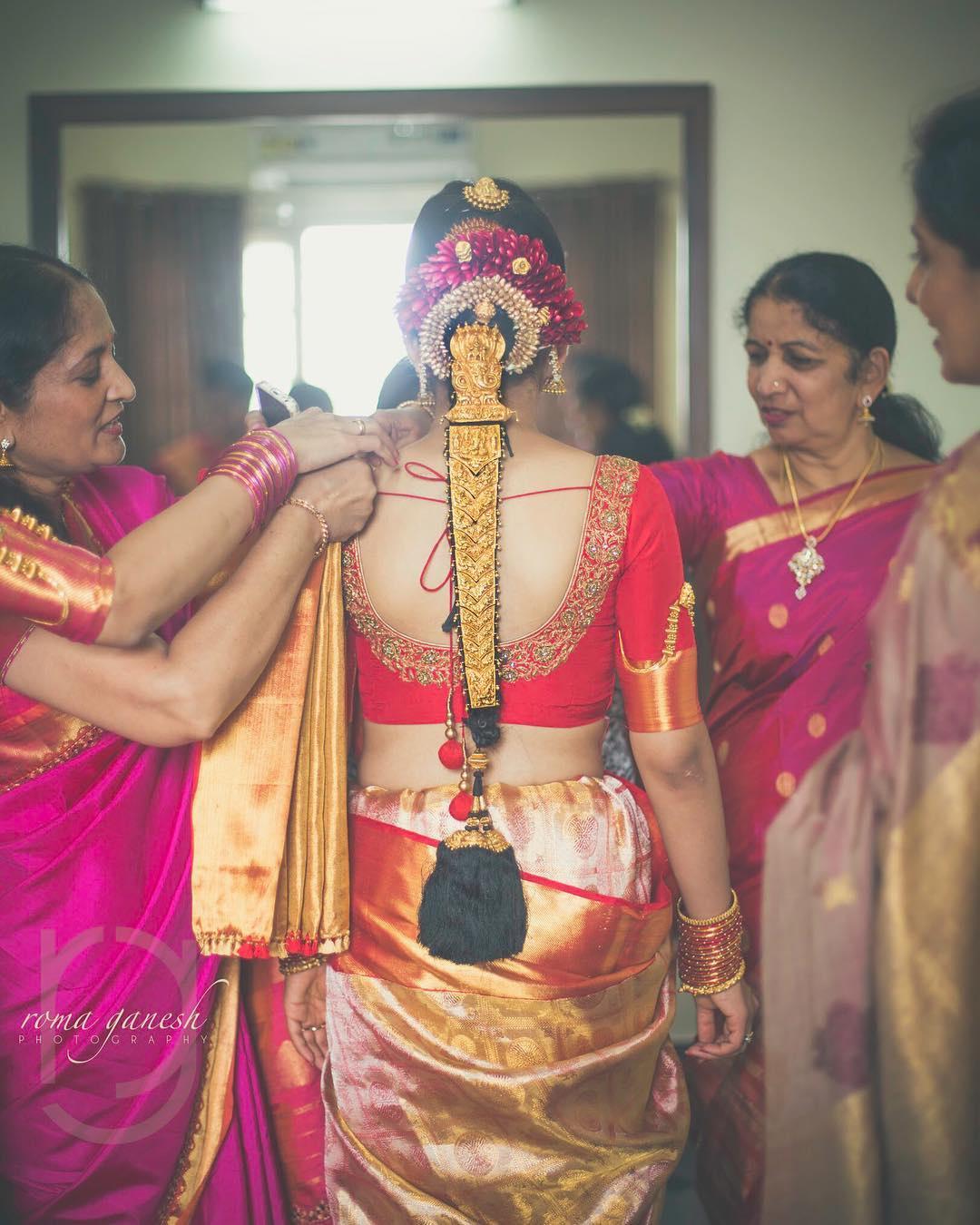 With a single plate of gold running down the braid, this is one of the most extravagant Billai designs ever! Pair it with a Kanjeevaram saree and you'll look flawless!
12. Silver ethnic Maang Tikka!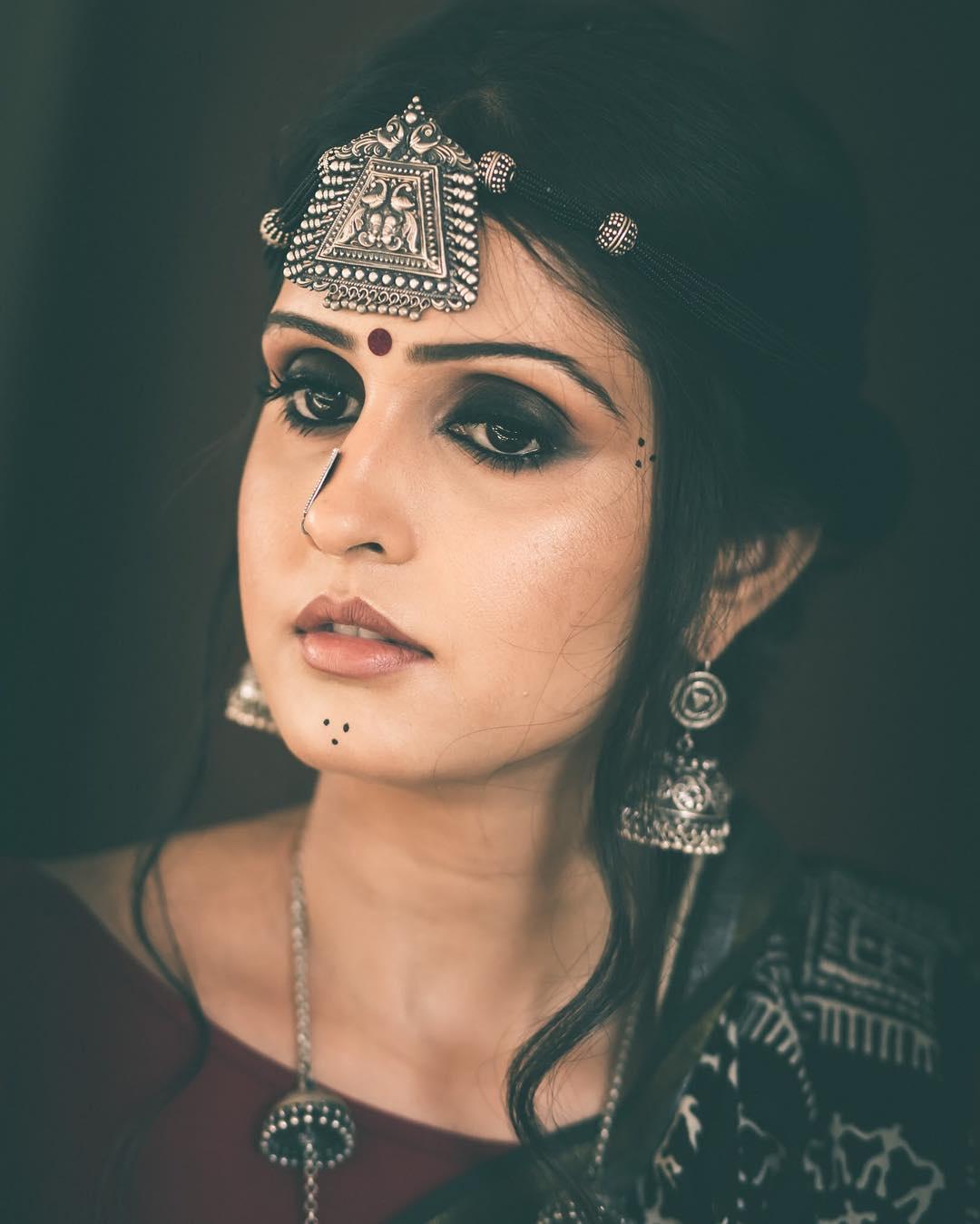 Want a hair accessory that's rarely seen on women? Pick something in silver and you'll definitely stand out from all the other guests at the wedding!
13. Single Billai on the head!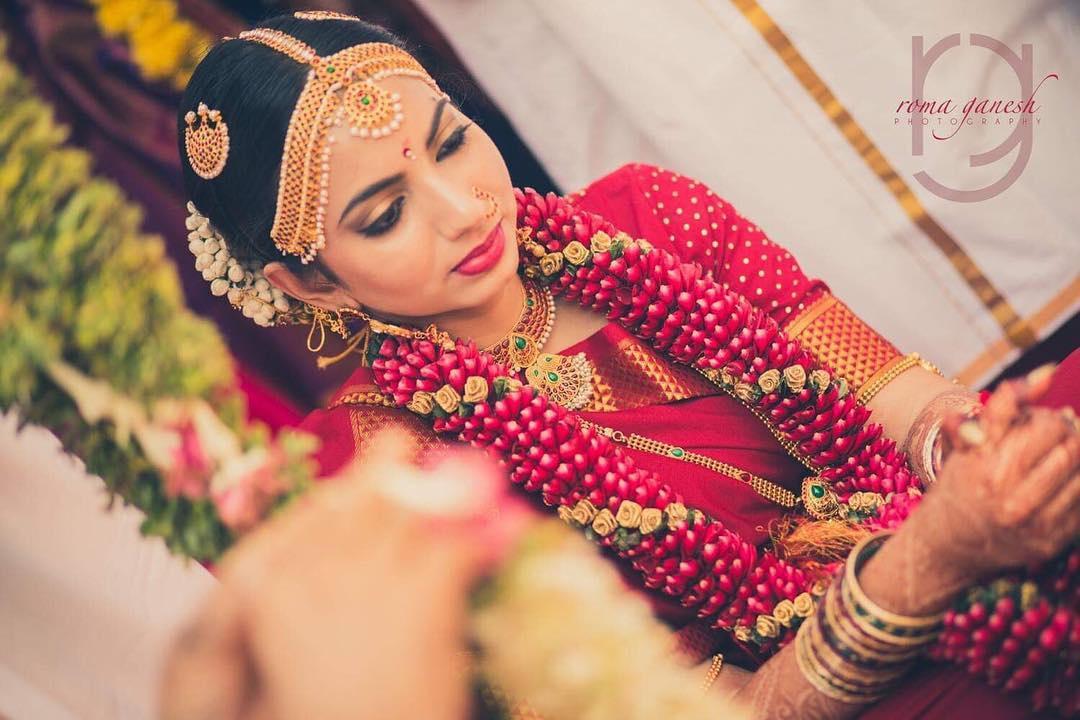 Apart from wearing 7-9 Billai on the braid, South Indian women also wear a single ornament on the head. Sometimes these are in the shape of the sun, and at other times, they are in the shape of the moon. Pick whichever celestial body you like best!
14. Juda ornament with Billai!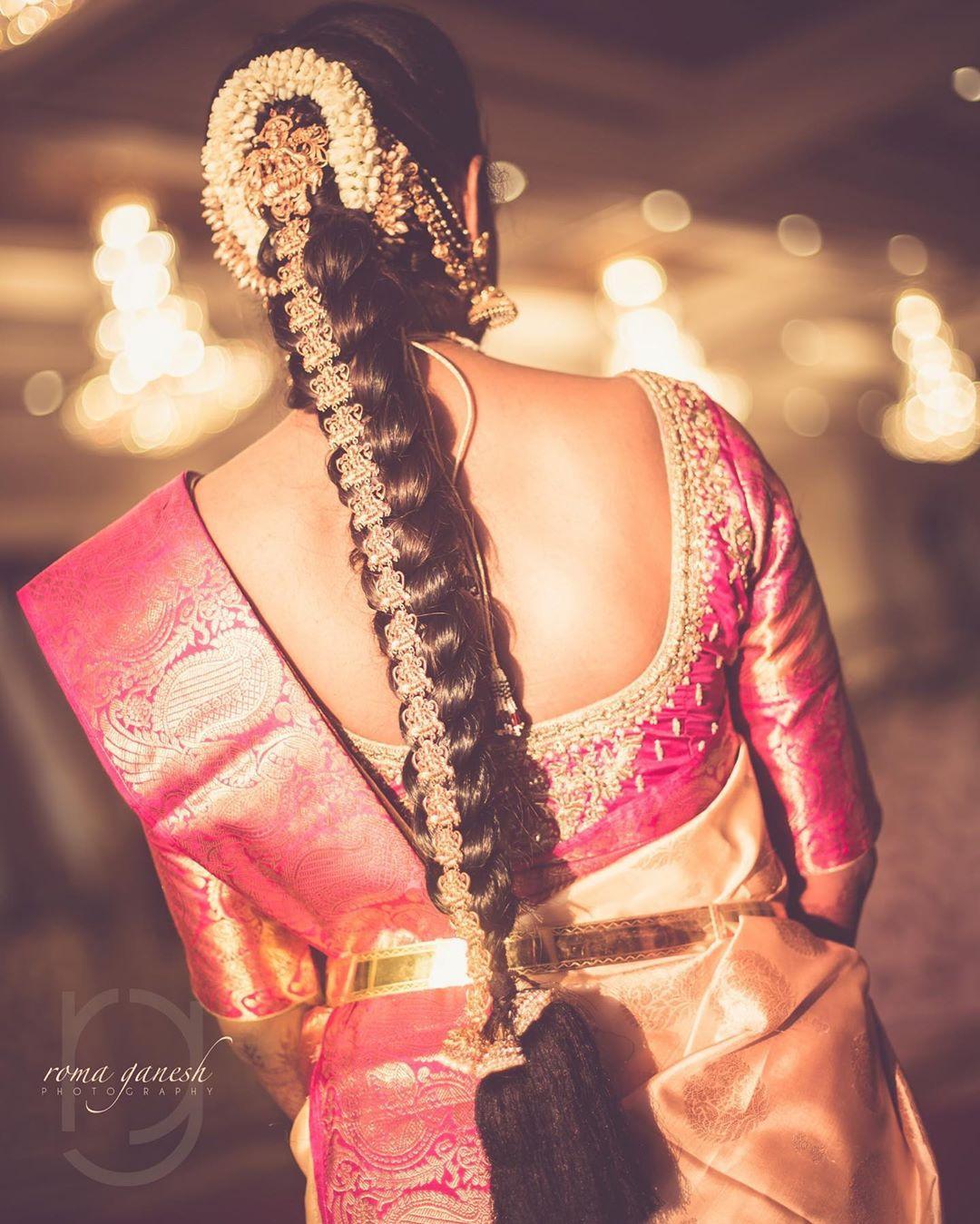 Here's something a bit different even in the Billai category – the ornament has a heavy gold pendant like design that sits right on the top of the braid, where one's Juda would traditionally be. Pick this for an opulent look!
15. A ton of wildflowers!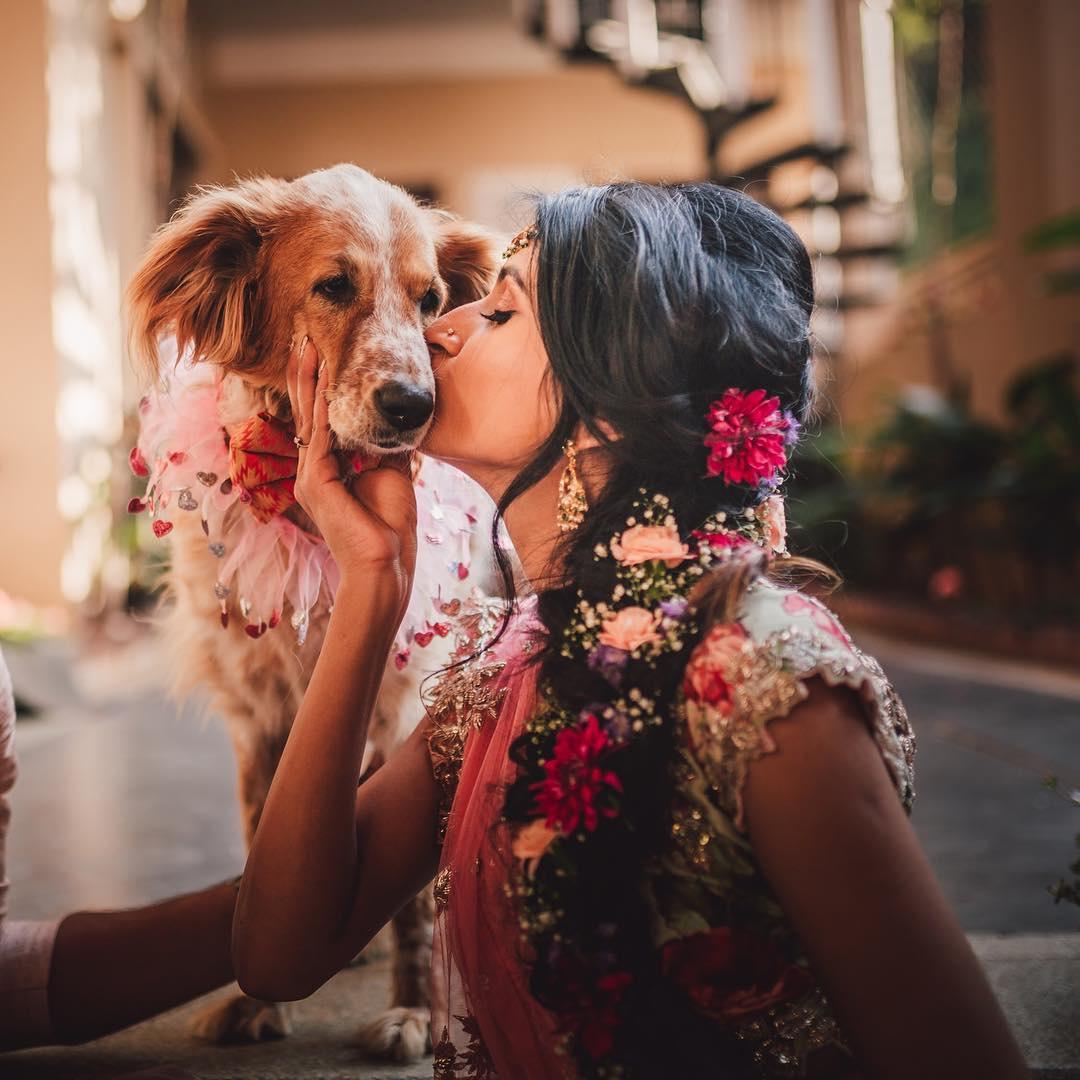 Who says you have to use classic flowers like roses and carnations? Create a fishtail braid with your hair and deck it up with a ton of wildflowers! Look how gorgeous and happy this bride looks!
These hair accessories are perfect if you want your ensemble to look like a well-thought-out one. Match them appropriately with your attire and you'll certainly be in the spotlight throughout the function!
Want a great hairstyle to go with your hair accessories? Get in touch with our expert hair stylists!