10 Best Markets You Need to Visit for Wedding Shopping in Mumbai
Mumbai is the place where dreams come true and every girl dreams of the perfect wedding! Check out these 10 best markets to visit for your wedding shopping in Mumbai that will make finding the right fits a breeze!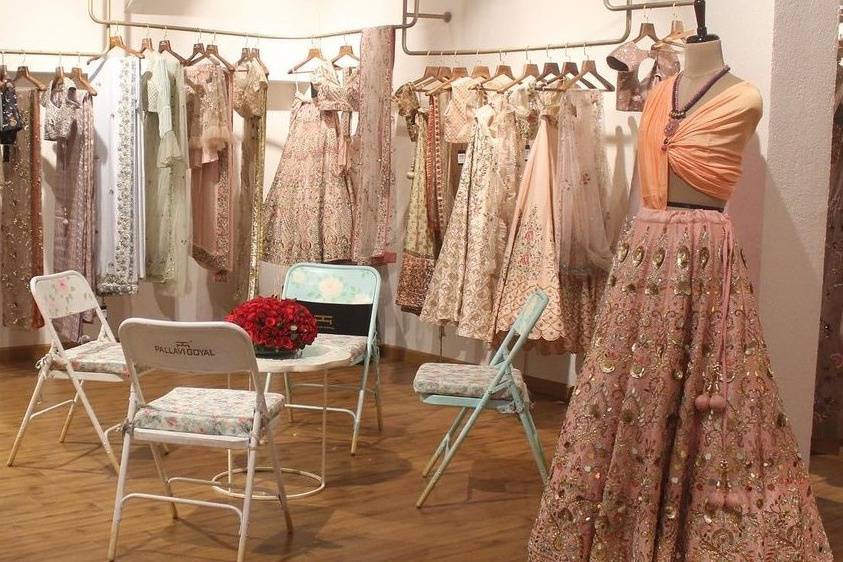 From the perfect outfits to matching jewellery and accessories, a bride needs to start shopping as soon as her wedding date is fixed. No time is enough, whether you get married in 3 months or 6 months after the Roka ceremony! And when it comes to wedding shopping, there is no place like Mumbai to get the best designer bridal lehengas, groom's outfits, jewellery and wedding décor. Mumbai is a massive city with tons of great markets for wedding shopping. To help you navigate around these markets, we're here to help you with an extensive list of the best Mumbai markets to go to for your wedding shopping!
About Wedding Shopping in Mumbai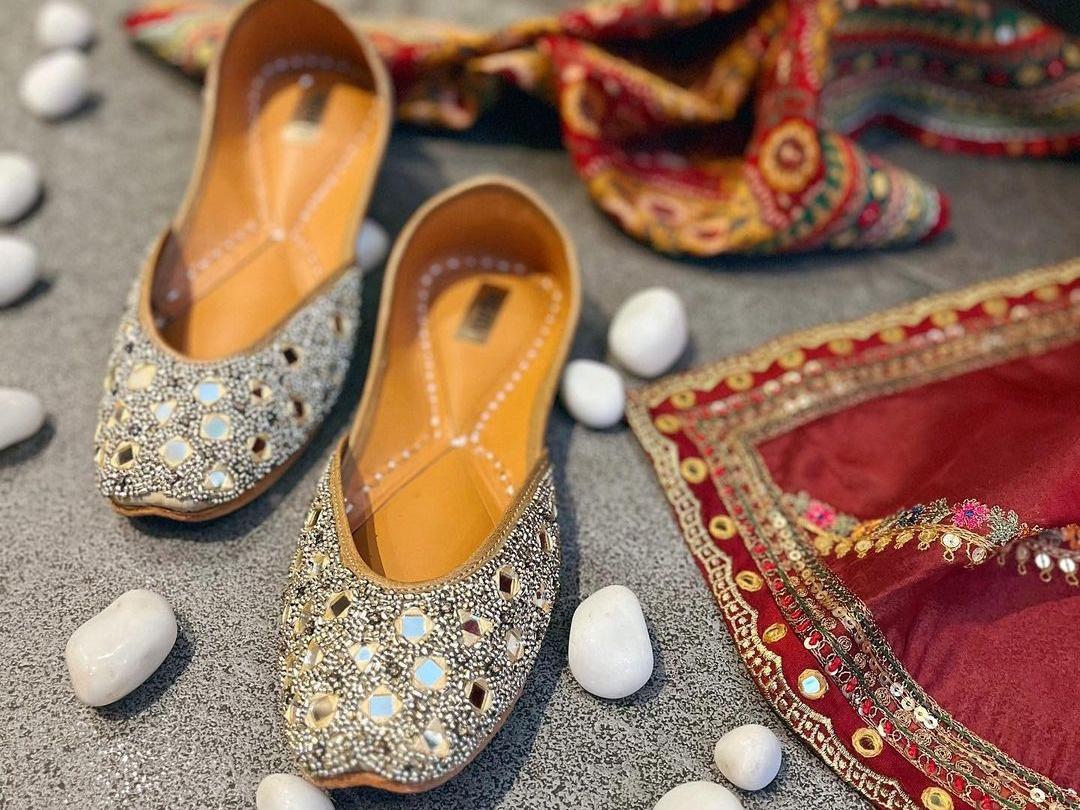 Find Top Bridal Lehenga Designers in Mumbai
Talking about Mumbai, everyone knows that there is nothing you cannot find here. From high-end designer lanes to bustling street markets, all of them are full of life during the wedding season. People from all over the country, not just Mumbai and nearby places, visit this city to shop for their weddings. But do keep in mind that though there are many places to visit in Mumbai for shopping, not every one of them is ideal for wedding shopping.
If you are looking for places to visit in Mumbai for shopping for your wedding, here is a list of 4 of the best markets in the city. Scroll down to read about these markets, what they have to offer, how to get there, the best shops and their USPs and where you can stay to ensure you're near them. After reading about what these markets offer, we bet you won't be able to stop your feet from moving!
Best Markets for Wedding Shopping in Mumbai
1. Bhuleshwar Market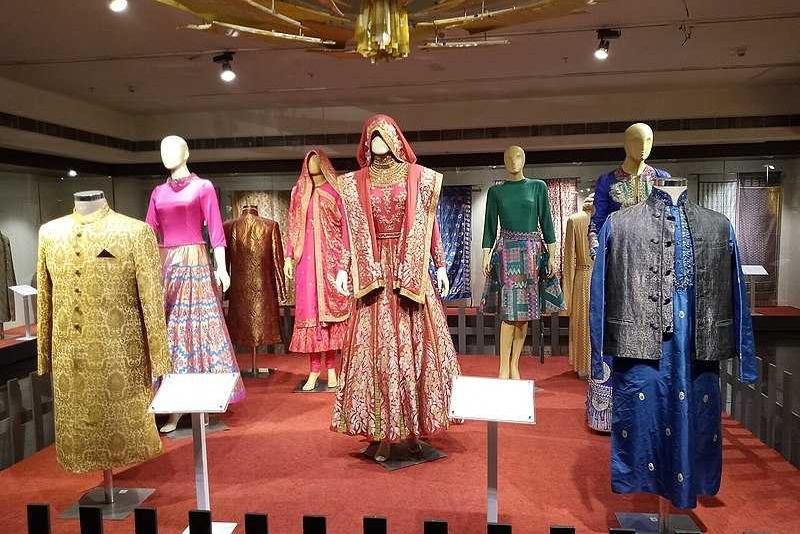 Image Courtesy: Holidify
Bhuleshwar market is hands down the most popular market in for wedding shopping in Mumbai. Whatever you need, you'll get it here. From bridal lehengas, sarees, bridesmaids' outfits. imitation jewellery, suits and sarees for your trousseau, Choodas, oxidized jewellery and more, you'll find the best of everything in Bhuleshwar market.
Location: Bhuleshwar Road, Marine Lines East
Timing: 10 am to 9 pm, all days
Find Top Bridal Lehenga Stores in Navi Mumbai
2. Zaveri Bazaar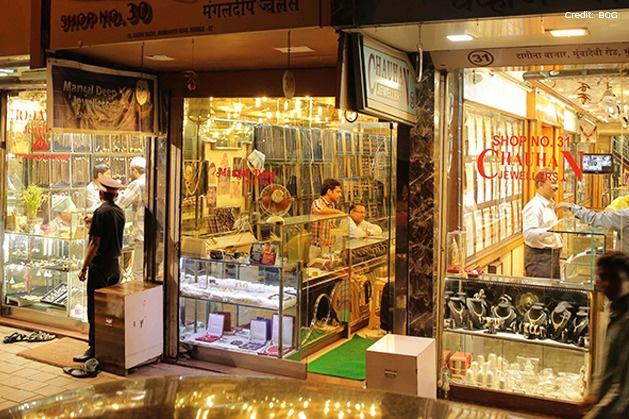 Image Courtesy: Local Samosa
This market is the go-to place for all your bridal jewellery needs. The market homes some of the biggest jewellery shops in the country and a ton of small authentic jewellery stores as well- all extremely reliable for genuine precious gems, gold and diamonds. The market also has a dedicated lane for all your bangle leads- from Laakh to chooda bangles, you'll find it all here.
Location: Kalbadevi
Timing: 10 am to 9 pm, Monday to Saturday
3. Crawford Market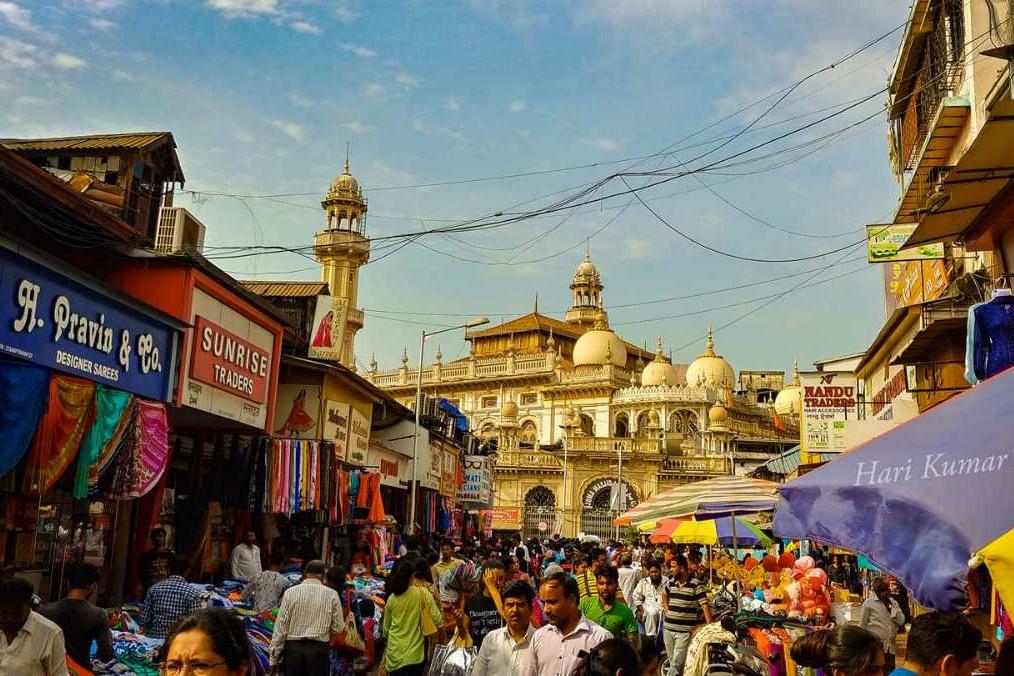 Image Courtesy: Holidify
Crawford market (formerly known as Mahatma Jyotibha Phule Market) is the perfect place to go for wedding gifts and decor. You'll find tons of useful and beautiful gifts for your guests like bags, home decor items and other knick knacks at very affordable prices. This market is also a great place to buy decor items for your wedding ceremonies at a bargain.
Location: Near CST Railway Station, South Bombay
Timing: 11 am to 8 pm, Monday to Saturday
Find Top Lehenga Designers in South Mumbai
4. Manish Market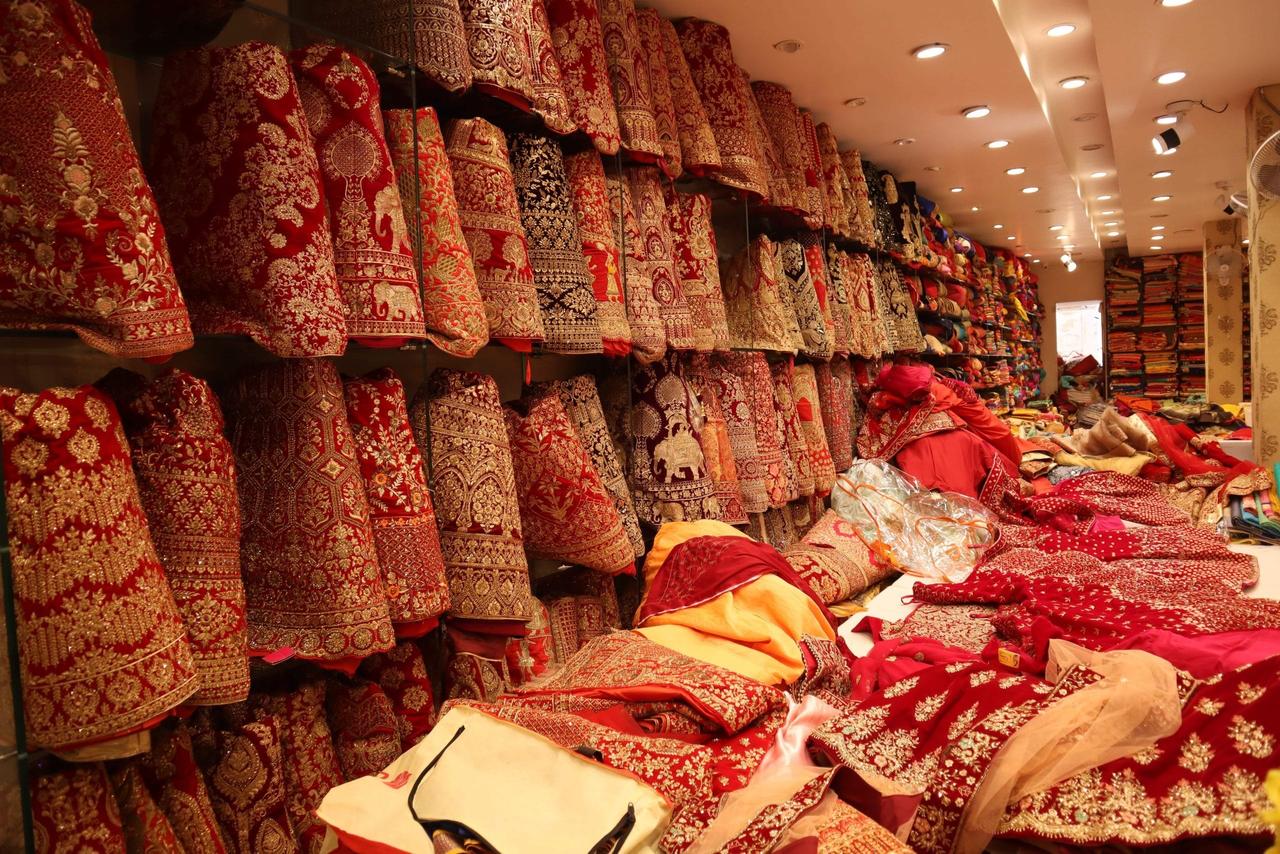 Image Courtesy: Rama Sarees
If you're planning to get your own bridal lehenga or bridesmaid lehenga stitched, there is no better place to go wedding shopping in Mumbai than Manish Market. This market serves home to various shops selling beautiful embroidered unstitched cloth materials. You can mix and match these materials and get a gorgeous lehenga stitched at a very budgeted price. The best part about this market is the availability of a massive number of tailors all around. All you need to do is buy the fabric you like and visit a tailor in the market itself to give your measurements!
Location: Andheri
Timings: 10 am to 9 pm, Monday to Saturday
Top Bridal Wear Stores in Mumbai Central
5. Borivali West Market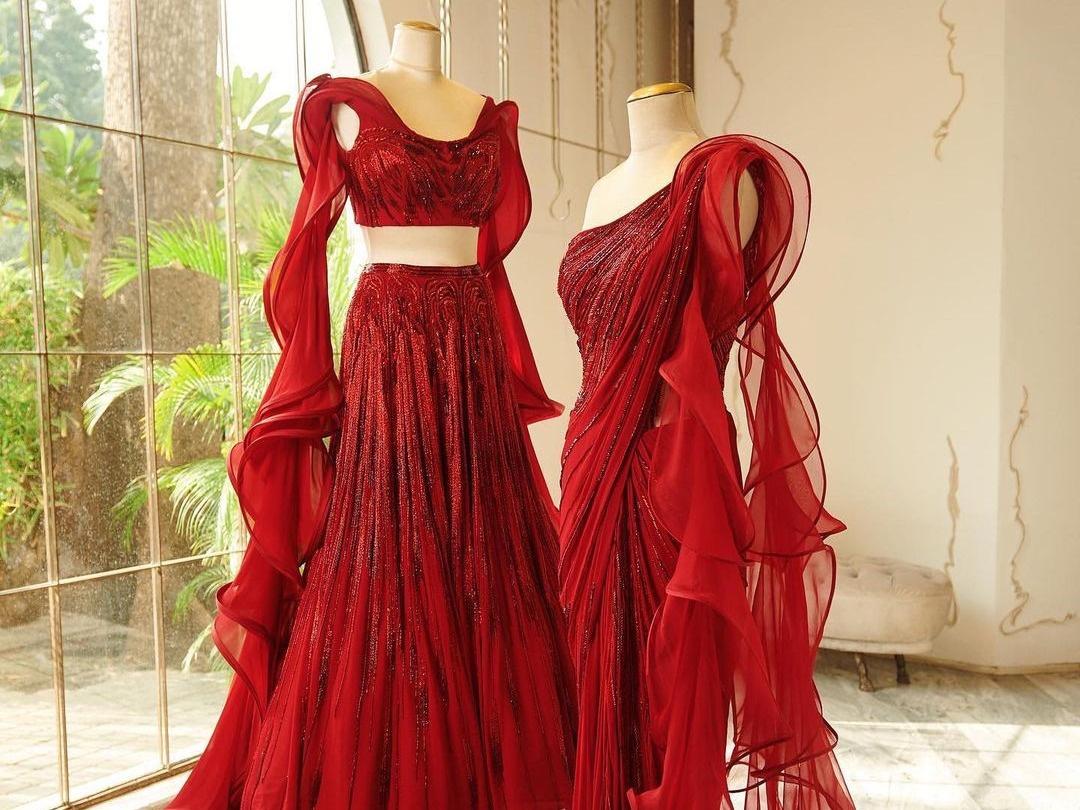 Image Courtesy: Gaurav Gupta
Borivali west market is a one stop destination for all your bridal shopping needs. And this makes it one of the best destinations for wedding shopping in Mumbai. You will find high-end bridal wear stores and local shops selling gorgeous bridal lehenga and sarees and bridesmaid outfits along with a variety of bridal footwear, wedding footwear, jewellery, bags, potli bags, clutches, and everything you need to to look picture perfect on your wedding or your BFF's wedding here!
Location: Borivali Station Road
Timings: 9 am to 9 pm, Monday to Saturday
Find Top Sherwani Stores in Mumbai
6. Hindmata Market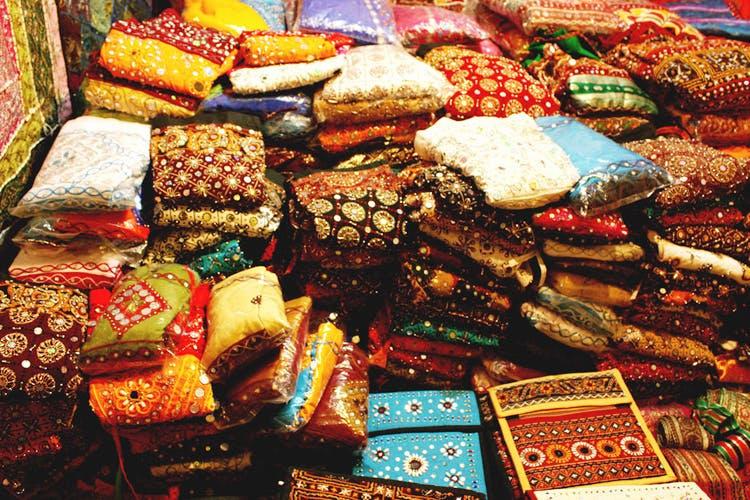 Image Courtesy: LBB
This market has everything a bride needs- sarees, lehengas, jewellery, bags, and footwear. You will find lots of local shops and boutiques where you can bargain to your heart's content. You will also find multi-level and posh stores like Paaneri, which is famous for its collection of traditional sarees, lehengas and salwar suits. Whatever budget you set for your wedding shopping, you'll find something you like at Hindmata Market.
Location: Dadar East
Timings: 10 am to 9 pm, Tuesday to Sunday
7. Juhu Tara Road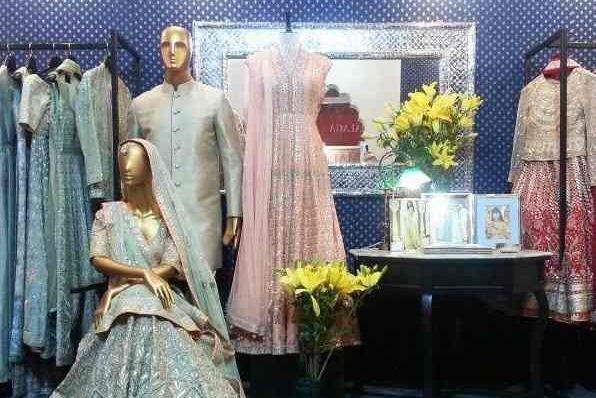 Image Courtesy: Just Dial
This market is well known for being home to all the popular designer stores. If you're looking to shop for a designer wedding outfit and are looking for a one-stop destination where you'll find all the stores, this is where you should go. From Manish Malhotra, Masaba Gupta, Satya Paul, Ritu Kumar, Falguni Shane Peacock and many more designers- you'll find them all at Juhu Tara road. You'll even find multi-house designer stores like Kimaya and AZA here.
Location: Juhu
Timings: 10 am to 9 pm, all days
Find Top Bridal Jewellery Stores in Mumbai
8. Linking Road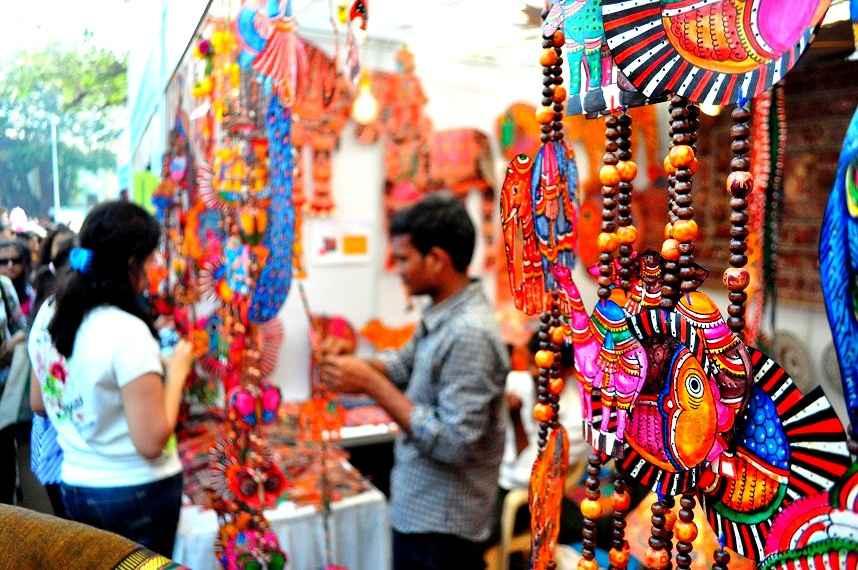 Image Courtesy: Tripoto
Located in Bandra, Linking Road is another star-studded market full of designer stores like Anita Dongre and others. Most of the shops on this road are known for pret lines and sales, which multi-designer stores do not have. If you are looking for places to visit in Mumbai for shopping, Linking Road will be one of the best stopovers in your shopping spree. The outfits can range from ₹10,000 to lakhs.
Location: Bandra West
Timings: 11 am to 9 pm, all days
Find Best Trousseau Packers in Mumbai
9. Natraj Market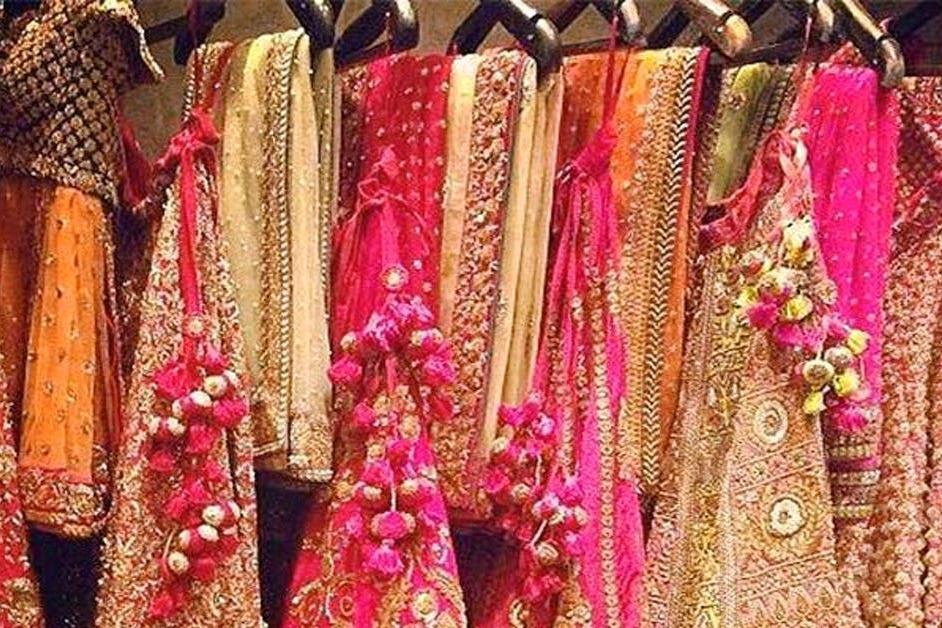 Image Courtesy: LBB
Primarily known for its saree collection, the market has tons to offer. Be it cosmetics, clothes or bridal jewellery & accessories, this place is on the bucket list of every Mumbaikar as one of the best places to visit in Mumbai for shopping, especially for their wedding. Stores like Roop Sangam, Roop Niketan and Palkhi Sarees are famous everywhere for their great collection of zari work sarees and heavy embroidery outfits and you'll find them all at Natraj Market. You can also get fabrics here starting from ₹300 per metre.
Location: Malad West
Timings: Friday to Wednesday, 10 am to 10 pm
Avail upto 30% Discounts on Bridal Lehengas in Mumbai
10. Mangaldas Market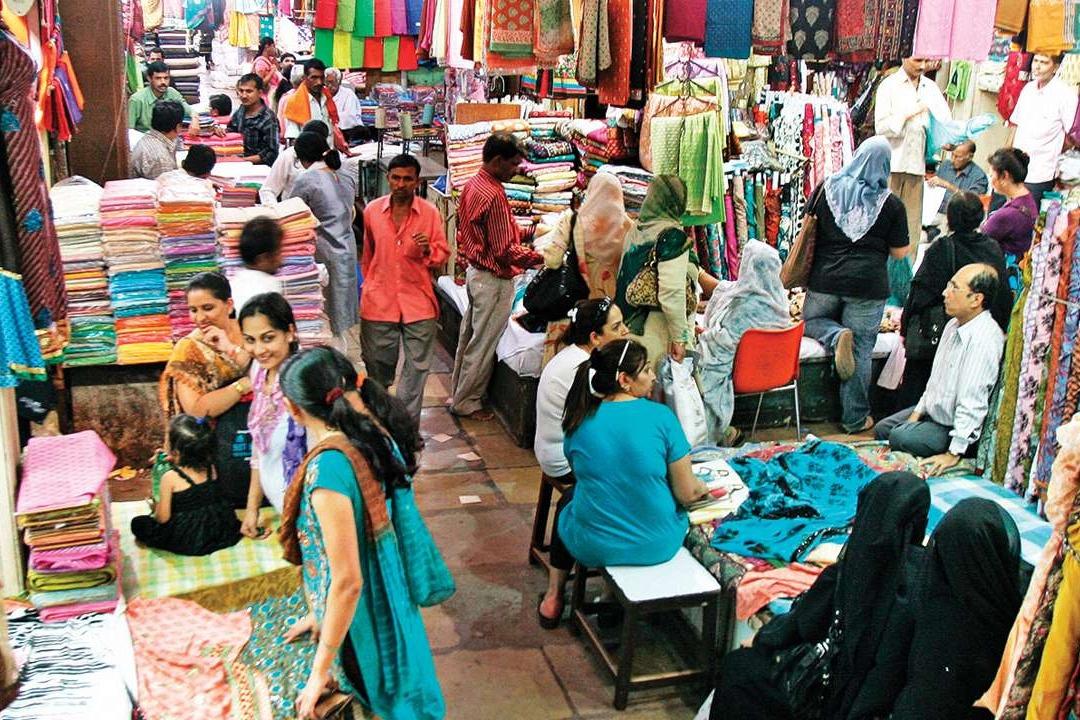 Image Courtesy: DNA India
Mangaldas market is a world in its own. The market has various lane, each dedicated to a specific part of an outfit- one for laces, one for fabrics, one to panels and more. If you want to design your own wedding outfits or bridesmaid outfits and are looking for markets where you can go toshop for fabrics, materials, laces, zips, dupattas, etc, Mangaldas market is the place to be.
Location: Kalbadevi
Timings: Monday to Saturday, 11am to 8 pm
We hope this list was able to help you decide where to go for wedding shopping in Mumbai according to your budget and needs and we really hope you find the outfit of your dreams for the wedding!
If you have any questions or suggestions, drop us a comment under this blog or contact us on our social media profiles and we'll get back to you at the soonest!
Top Blogs on WeddingWire India