A Step-by-step Guide to Pick the Right Ring Size & Design for Your Wedding
Choosing the perfect ring is an important task, where not even a single aspect can go wrong. So, how do you achieve that? Here's a guide to help you pick the perfect ring size and design for you and your partner.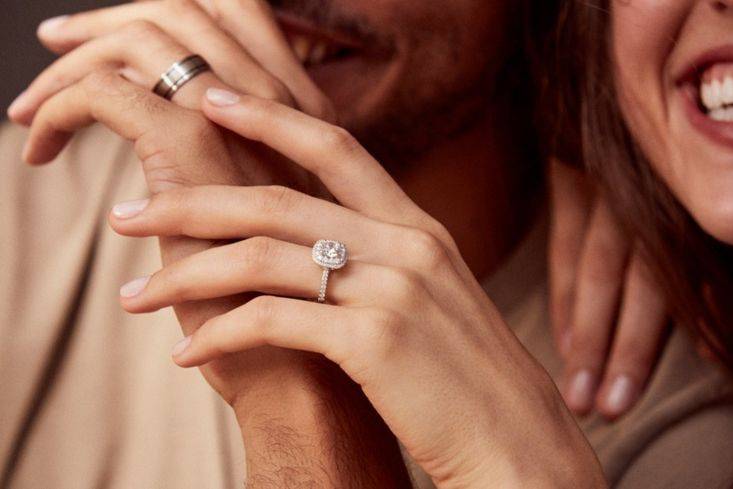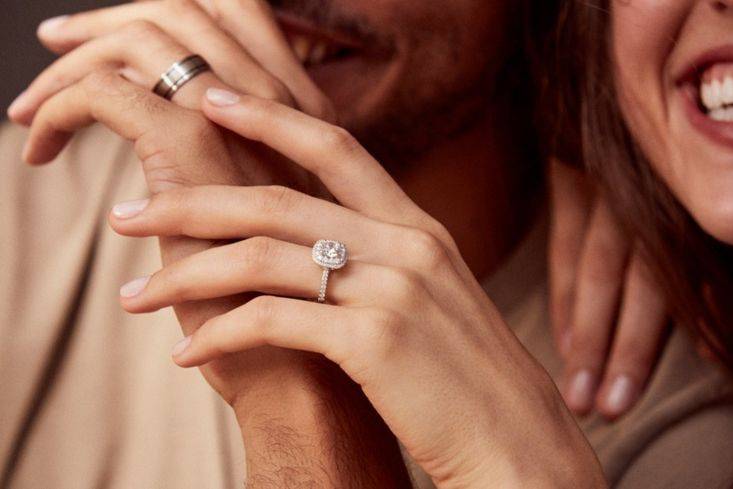 Image Courtesy: Pinterest
A ring is one of the most important pieces of jewellery one could wear. Sure, it is subtle, but subtle does not mean unnoticed. A ring which is gorgeous and appropriate for a function is well appreciated. Though not many understand the nuances of a ring's design, it is art in itself. Not every ring design suits everyone, and when we talk about ring design, it includes everything from the ring's colour to the stones on it. So, it is important that you understand what works for you and what does not. Also another important thing to remember is the budget.
In this article:
1. How to Measure Your Ideal Ring Size
2. How to Pick the Right Ring Design
Though your choice matters, it is of no consequence if you can't afford it. Discover some new ring designs now! Take inspiration from this easy guide on how to choose an engagement ring now!
How to Measure Your Ideal Ring Size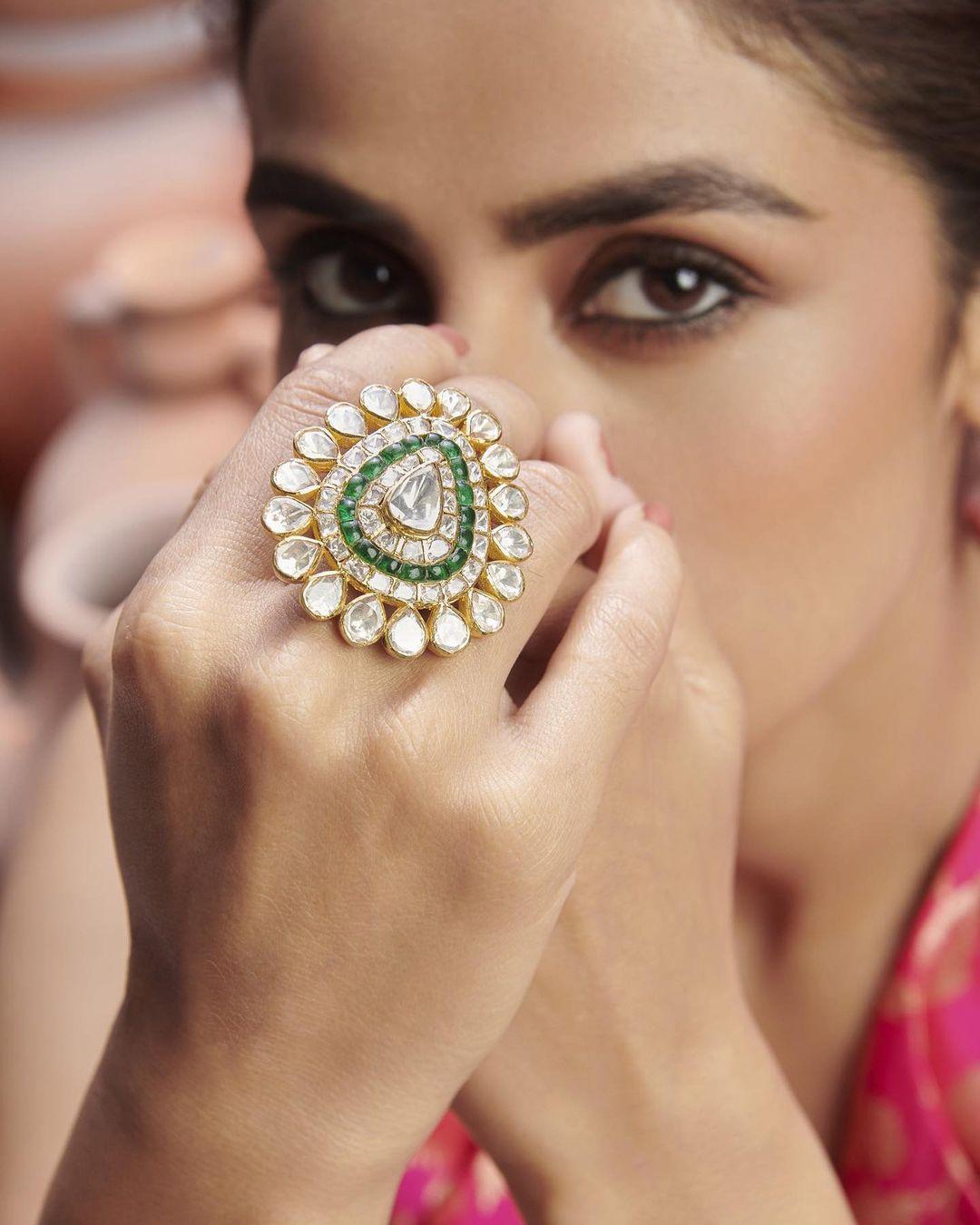 Image Courtesy: Paisley Pop Shop
You are all set to propose giving a ring to the love of your life, but are unsure about which ring size you should pick? This is one frightening moment, but we are here to help you solve all your ring-size questions with ease. Rings have always been exchanged amongst couples as a symbol of love, where the circular bands define the everlasting bond between the two. Ring sizes come in different formats, like US and India use numeric numbers, while British and Australian jewellers use an alphabetical format.
Ring size should never be a guessing game, and for that, we introduce a new ring sizer tool to help you out in tough situations. Take the Ring Sizer Test here to know your ideal ring size before you make that important purchase!
How to Understand Ring Sizes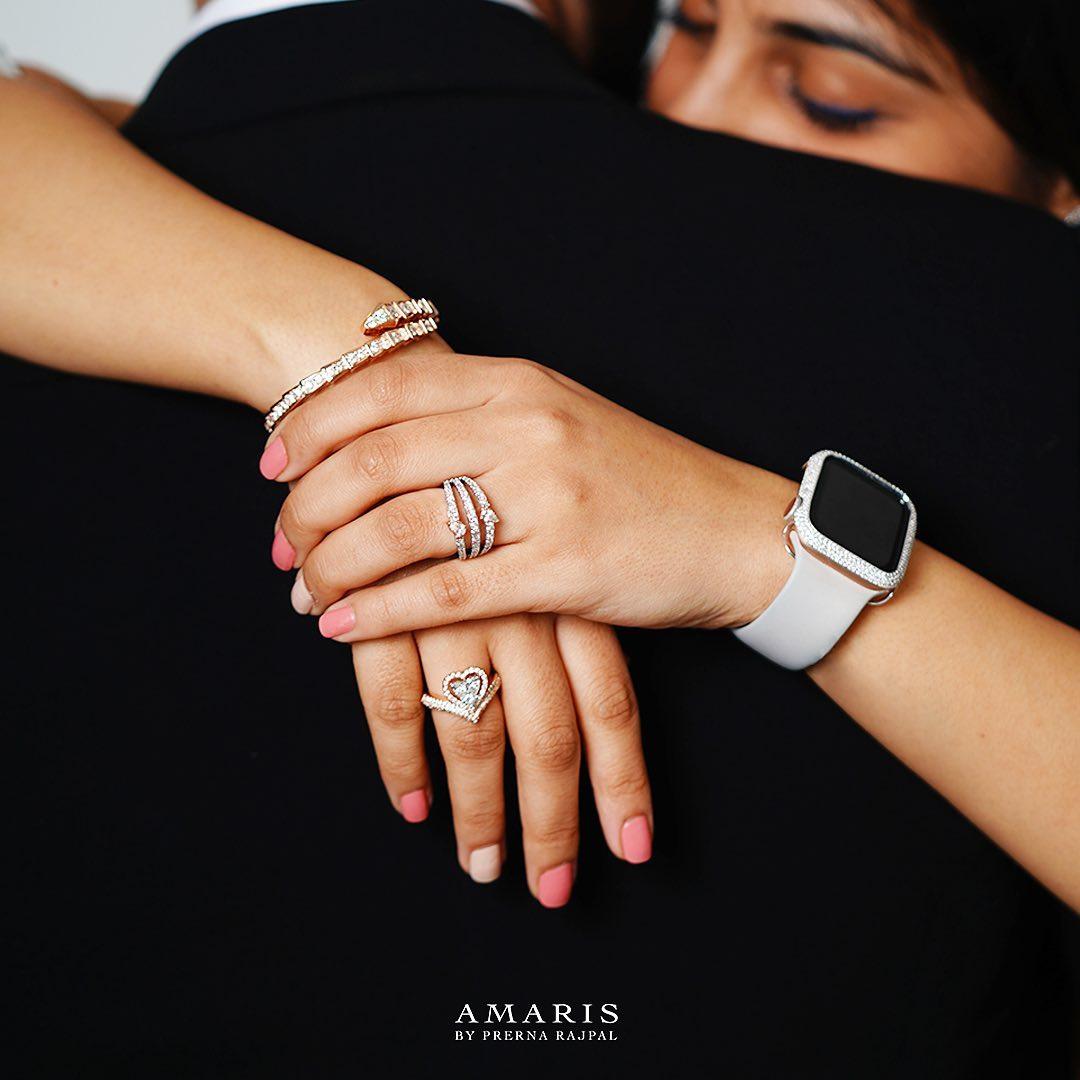 We agree that the whole process of finding your ring size at home seems so confusing. But whether you are looking for a simple engagement ring or a princess-cut diamond ring, one sure thing is that size matters. The standard ring sizes are given in millimetres based on the inner circumference of the ring. Just like when shopping for clothes, rings, too, are sized on a standard scale. So if your ring size is 5, it will remain the same for every jewellery store unless you want to add in a few more defining factors.
Ring sizes can get a little more complicated depending on your geographical location as well. Suppose you choose to buy an engagement ring from UK or Australia. In that case, they follow an alphabetical format of ring sizes that you will have to get measured personally at a jewellery store. At the same time, the US and Canada follow a numerical scale with half and quarter sizes which adds a little more to the overall confusion. Another factor to remember while measuring your ring size at home is the design. If you choose a ring with diamonds all the way around, it cannot be sized after it's been designed because it will stretch the metal holding the stones in place, causing them to fall out.
Find the Best Jewellery Stores Near You
Things to Do Before Measuring Your Ring Size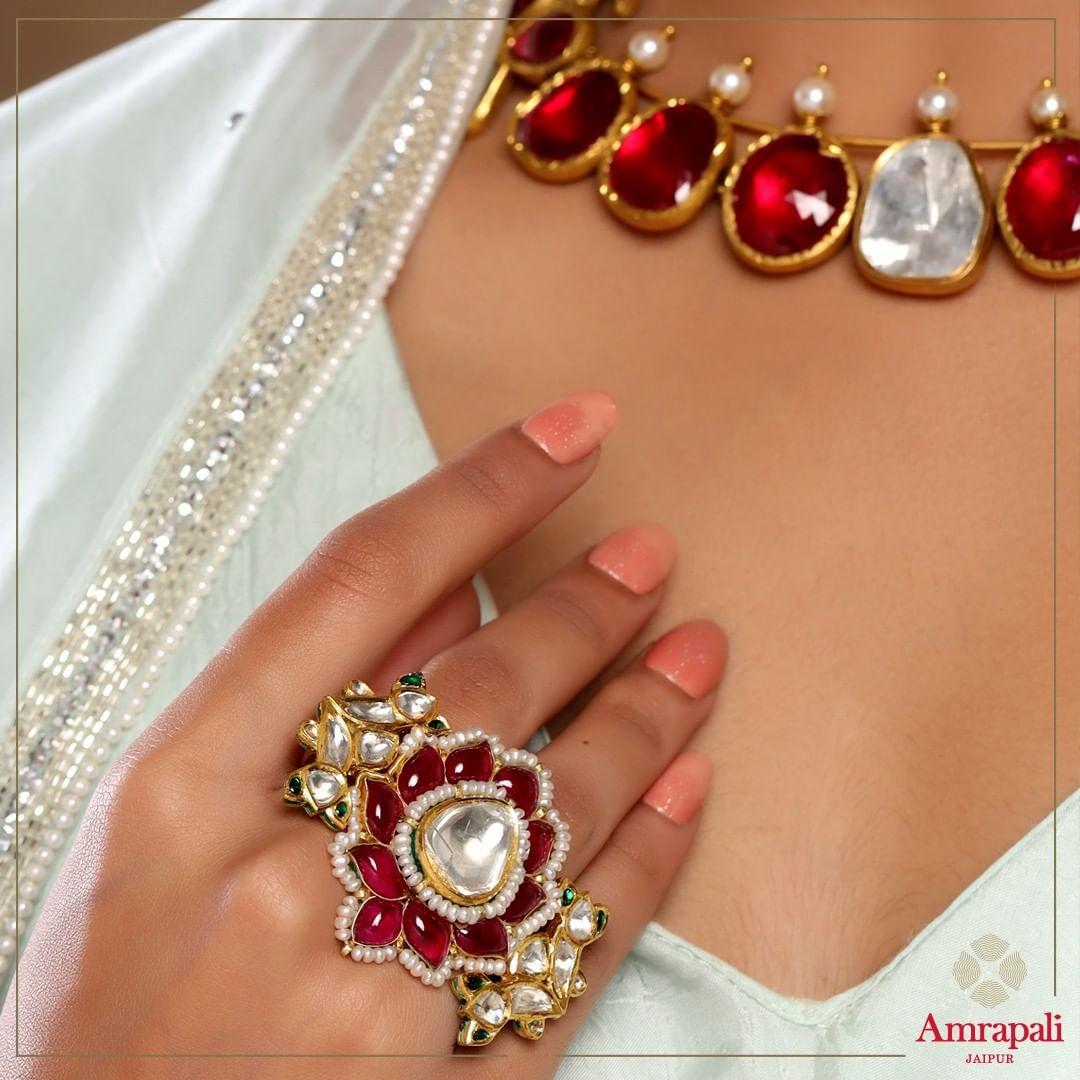 A few things that you should do before finding your correct ring size are:
1. Observe your fingers carefully. If you have wider knuckles, there are chances that your choice of the ring would have trouble squeezing through the joints.
2. Our fingers can expand and retract depending on the temperature of our body and environment. Ensure you take every factor in before choosing your final ring size.
3. If you are looking for Solitaire engagement rings, they have a high stone setting which usually makes the ring drop to one side of your finger due to weight. Choosing a tight fit would solve the issue, but it would feel quite uncomfortable. Choose the right design for your rings before finalising your size.
What Are the Different Methods to Measure Your Ring Size?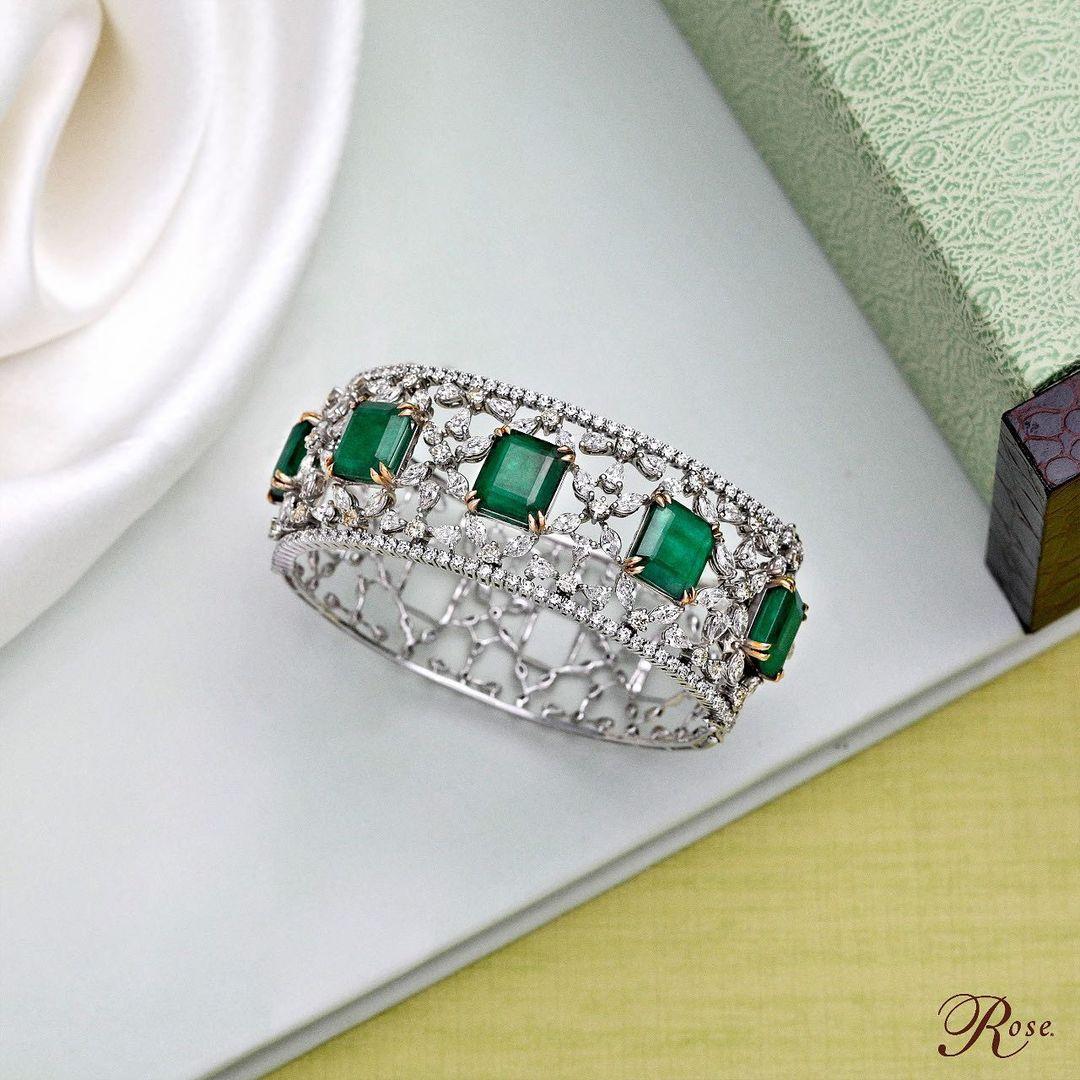 Image Courtesy: House of Rose
If you want to find the right ring size, there are so many different ways that you can pick and choose at your convenience.
String Method - Wrap a piece of string around the lower part of your finger. Mark the point where the ends meet to create a full circle. Open the string and measure it along a scale and it will give you the circumference of your finger.
Old Ring - You can also measure your ideal ring size with a ring that you already own and the one that fits you perfectly. If you don't know the size of your previously owned ring, print a size chart online and measure your size by placing your ring on it.
Ring Sizer - You can buy a ring sizer online or use our tool to find the right ring size for your wedding and engagement rings.
How to Measure Your Ring Size at Home?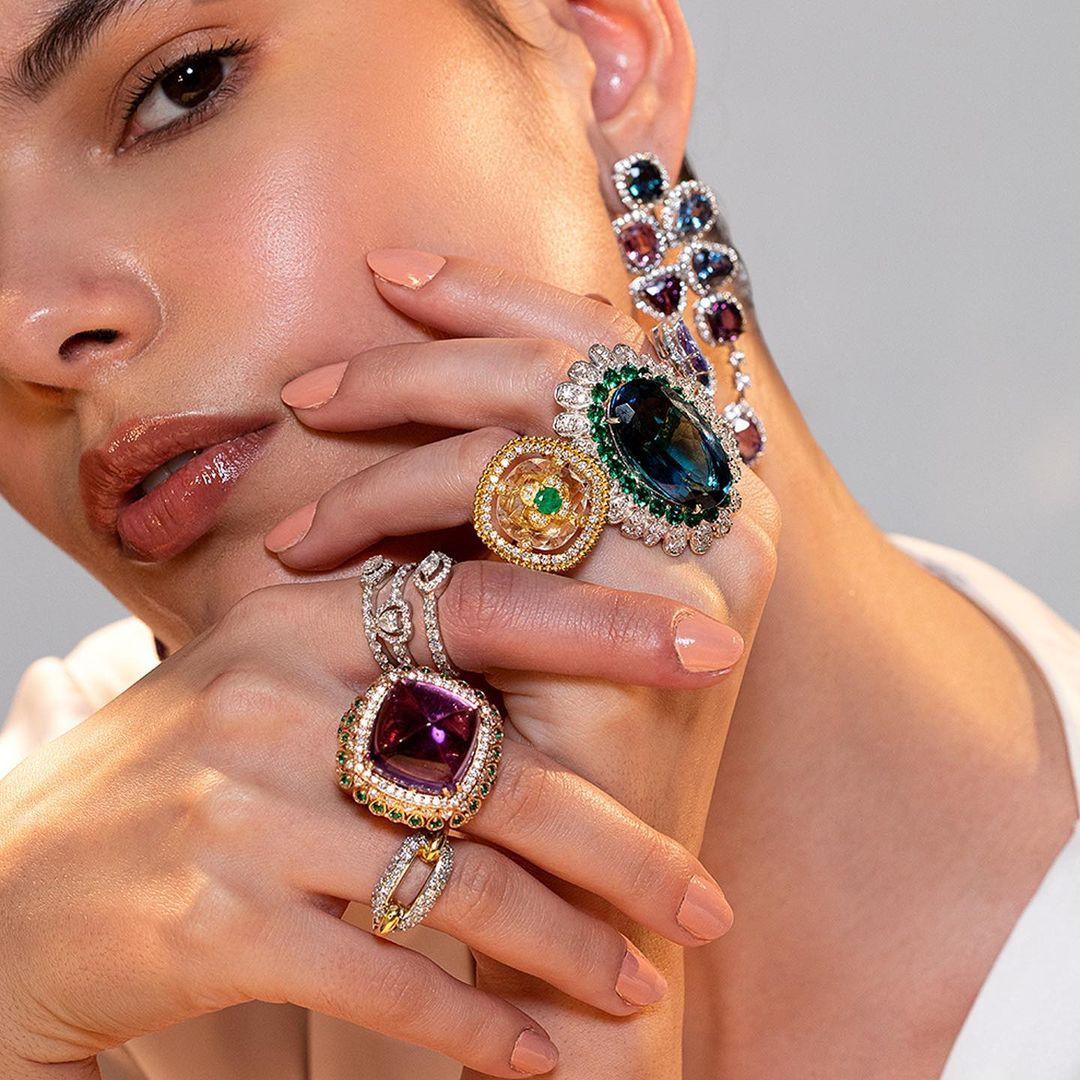 Image Courtesy: Izzari Jewells by Aanchal Jain
While there are two ways to measure your ideal ring size at home, you can pick the one that suits you best. The circumference is the length of the inner circle of your finger that is measured around your finger, and the diameter is the middle length across the ring from one side to the other. You can check the different sizes in our ring sizer chart to pick your ideal ring size.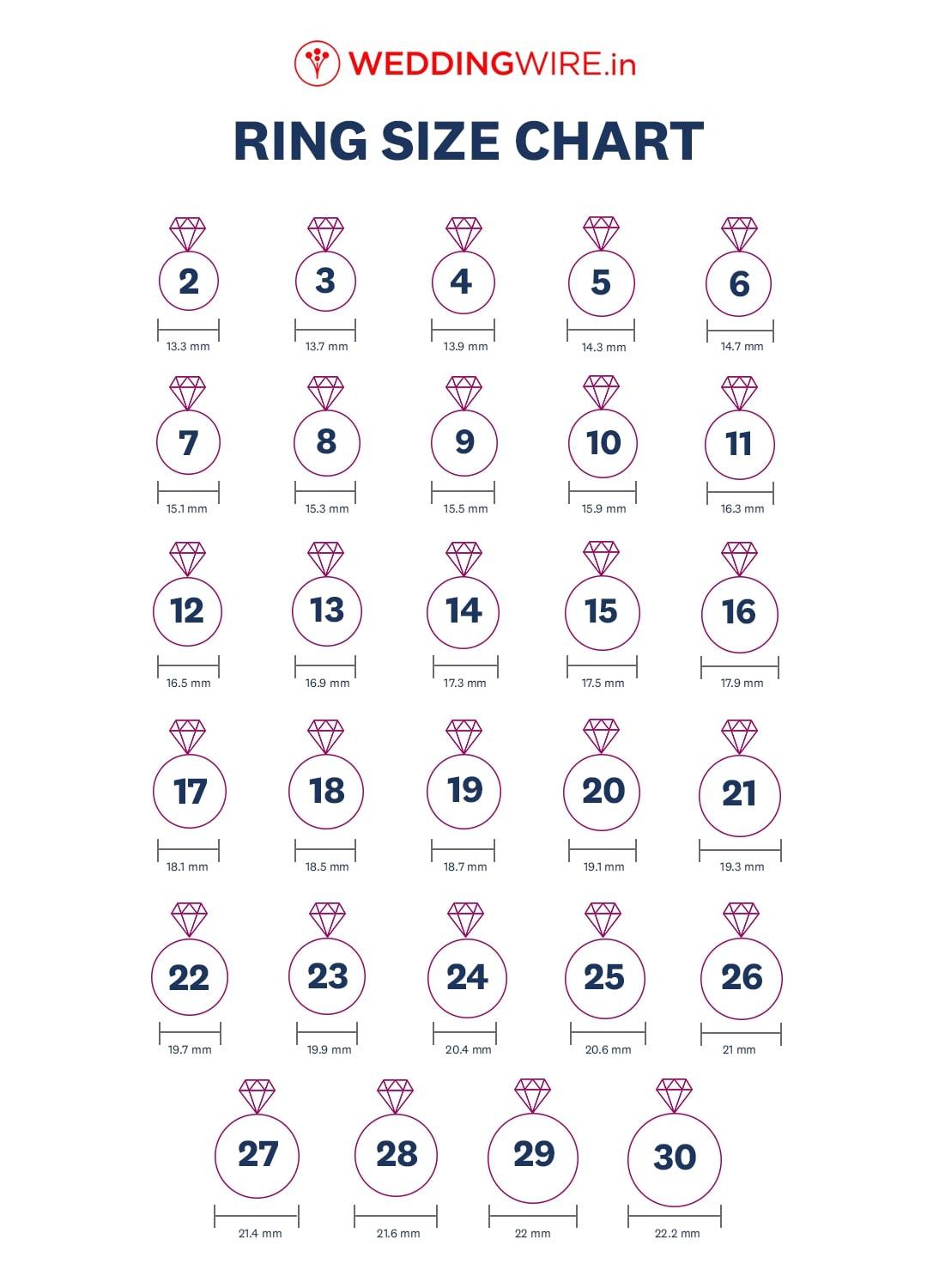 How Should Your Wedding Ring Fit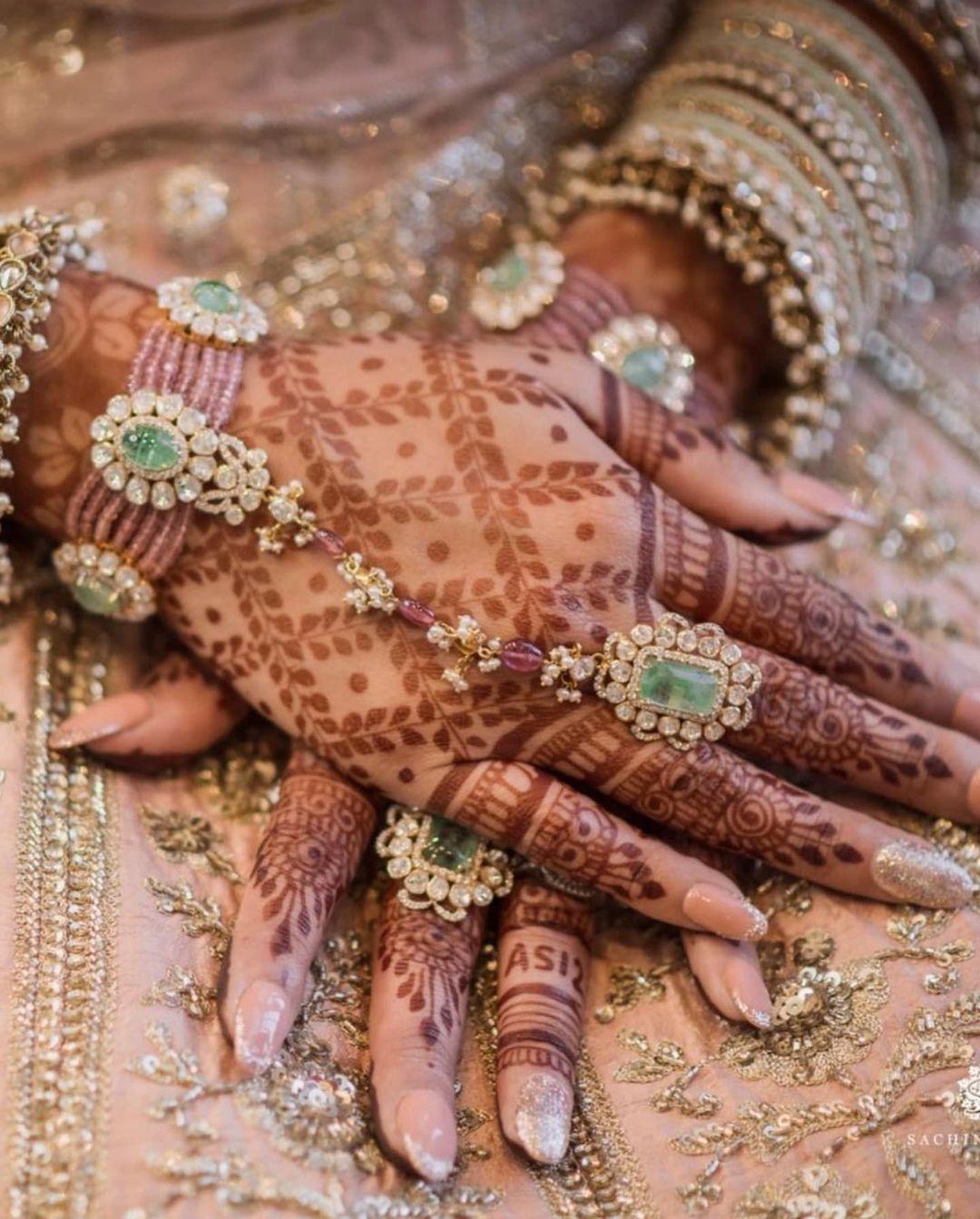 Image Courtesy: Narayan Jewels
By picking the ideal ring size, your ring should be your perfect fit. It should not be too loose that it instantly slides off your finger, nor should it be too tight that it squeezes the skin around your fingers. Your best engagement ring style should fit you along the lines of the following points:
You should be able to turn your ring while still wearing it.
A gentle tug should be enough to help you remove the ring.
It should never squeeze the skin or create irritation and red marks along your finger from being too tight.
Common Faqs Around Measuring Your Ring Size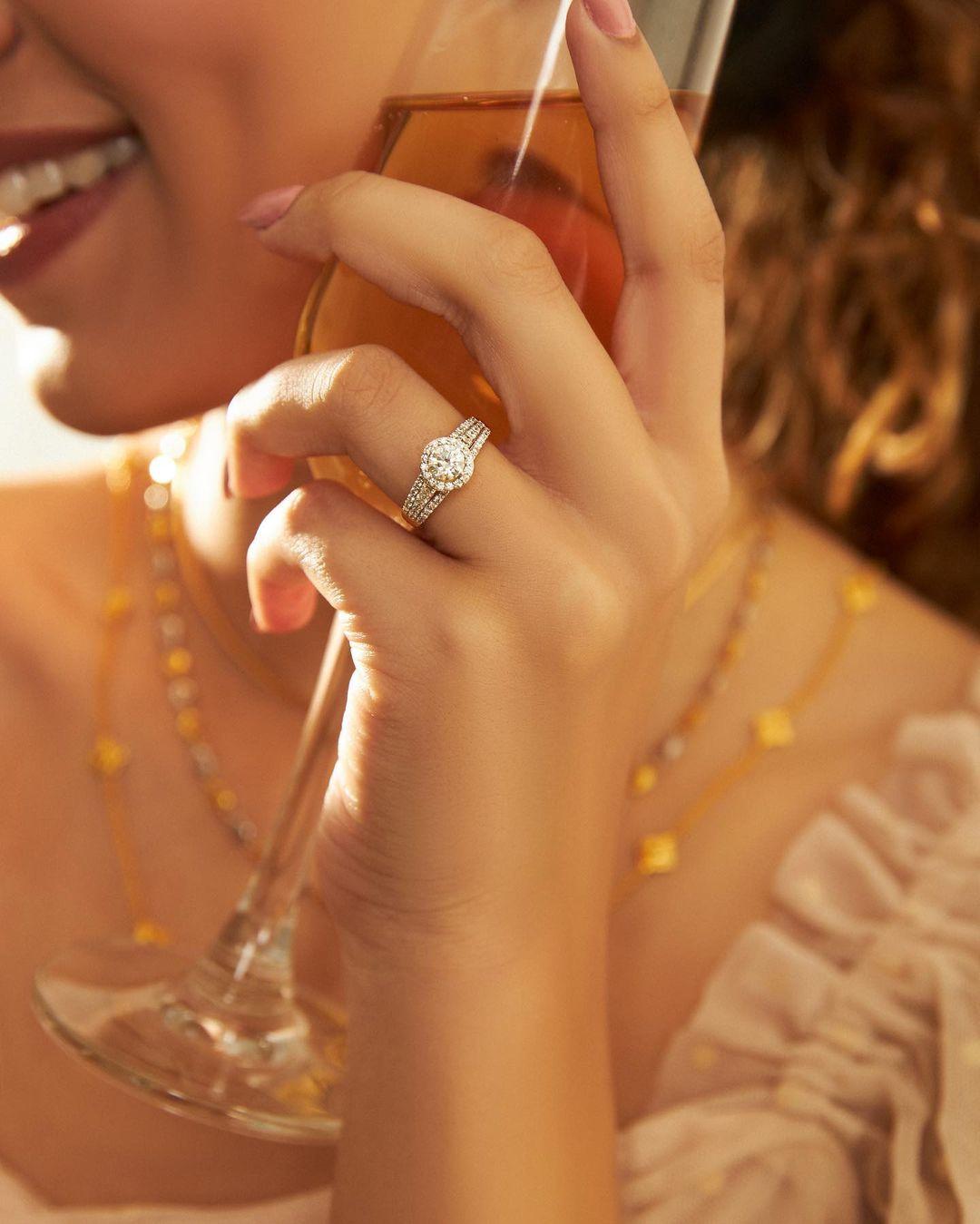 Image Courtesy: Melorra
If you have a specific concern about finding your right ring size, we have listed some common questions to help you answer your queries. But you can always visit your nearest jewellery store or a gemologist to help you pick your ideal ring size without any fuss.
1. How can you tell your ing size from a previously owned ring?
If you already have a ring that fits you well, you are on the right track. You can either bring it to a jeweller who can measure it accurately and tell you your ring size, or you can measure it yourself at home through a printable ring sizer with a circle that best matches your ring.
2. How can you determine your partner's ring size without them knowing?
You can either get your hands on a ring that they already own or ask family and friends if they know the correct ring size for them.
3. What to do if you are in between ring sizes?
If you are unsure about the ring size, always choose the bigger size, as then it is much easier to get your ring resized as compared to getting a smaller ring.
How to Pick the Right Ring Design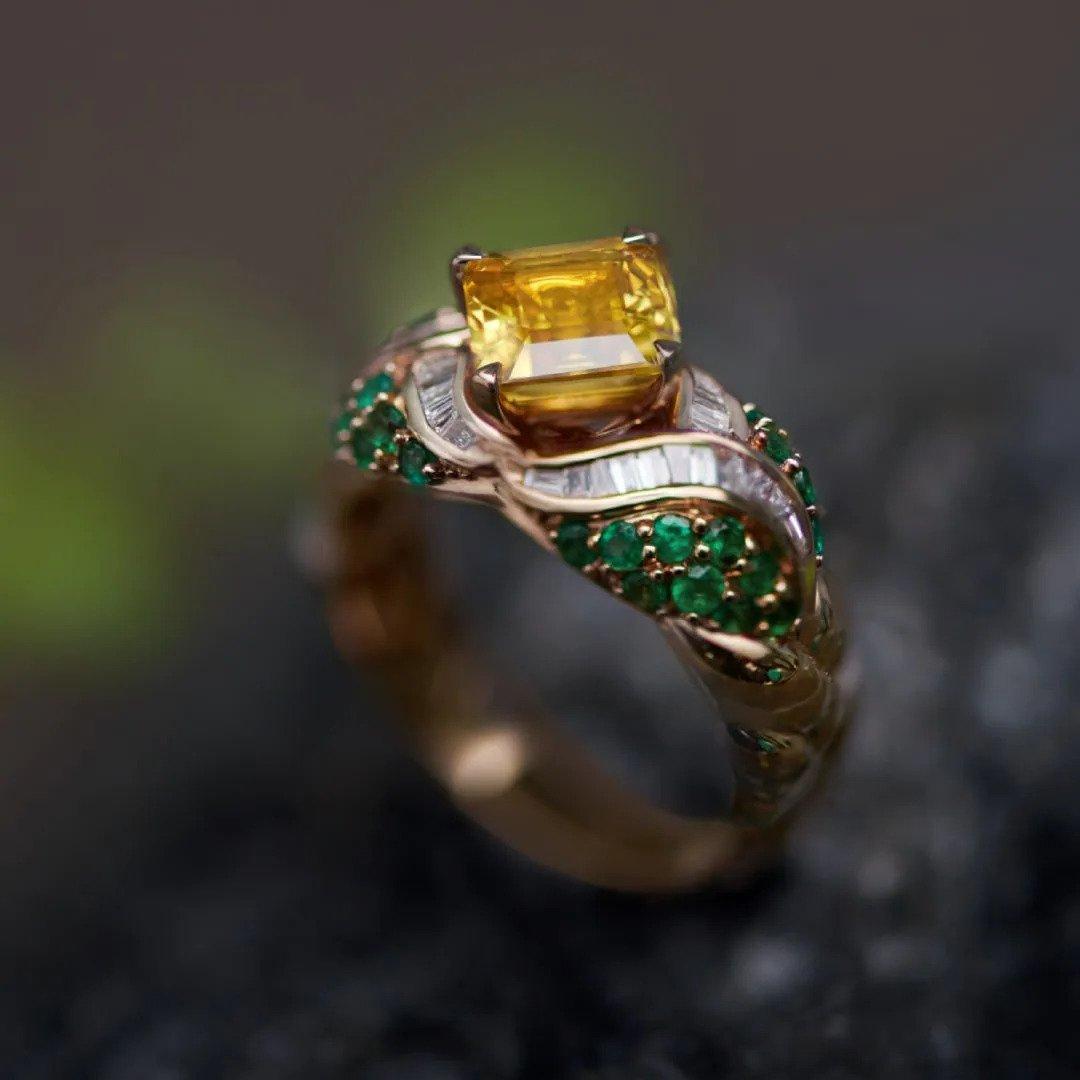 Image Courtesy: Zoya by TATA
Your engagement or wedding ring will always be the shiny and sparkly symbol of love sitting on your hand, always reminding you of the love and beautiful bond that you share with your partner. While choosing the right ring size is important, it is equally important to pick out your ideal and favourite ring design.
Metal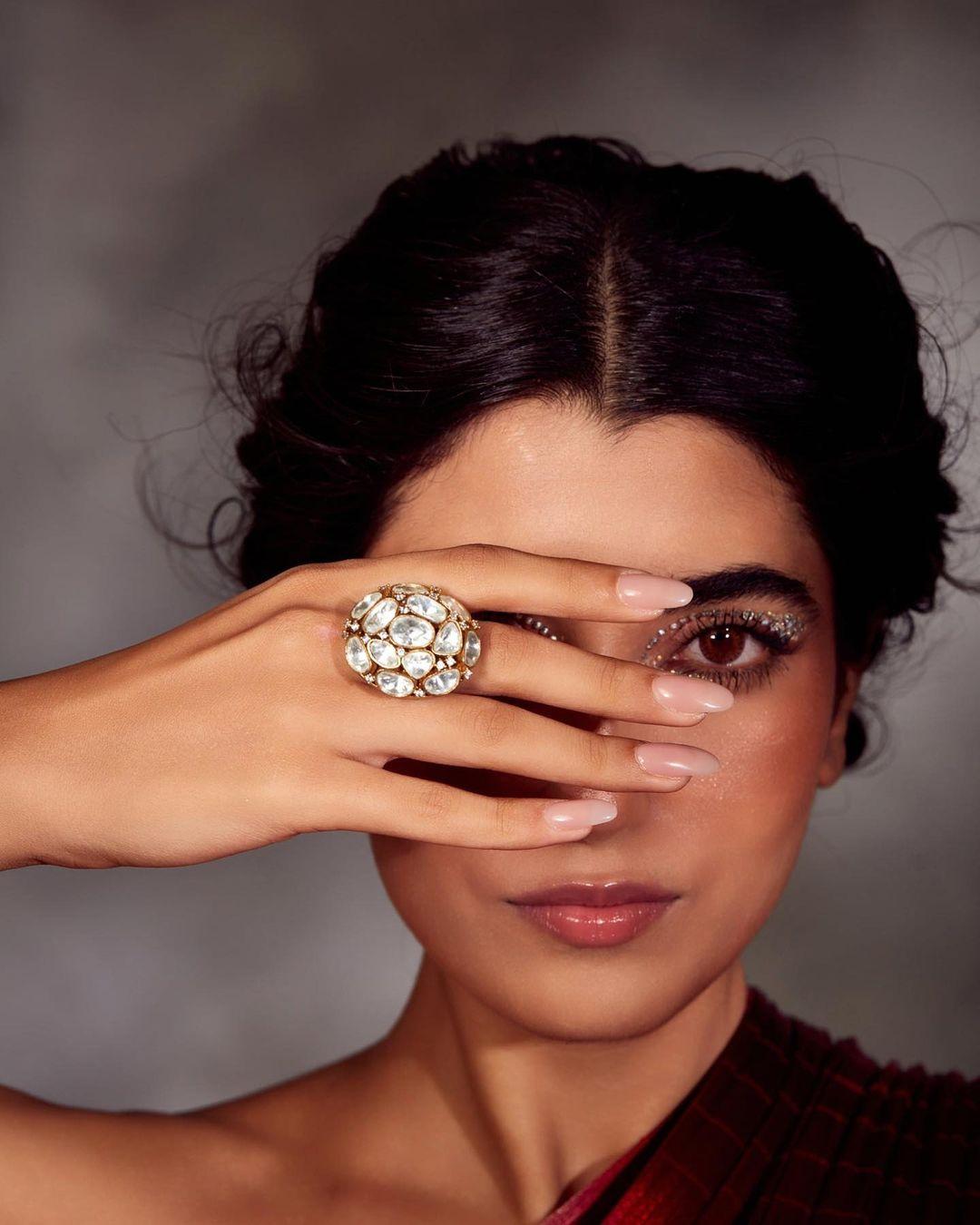 Image Courtesy: Paisley Pop Shop
The metal used in ring design is important for many reasons. If the right metal is not used, it might react with your skin, so always know what suits your skin. The colour of the metal is also important as you need to see how it looks against your skin.
Platinum is the trendiest choice in ring metals at the moment. It is a non-reactive metal, and the natural white tone colour is a fashionable choice.
Gold is also a very popular choice for rings as it comes in various colours, like rose gold, white gold, and classic yellow gold. It is more reasonable than platinum.
Going with the fashionable white metals, silver is a budget-friendly choice.
Stones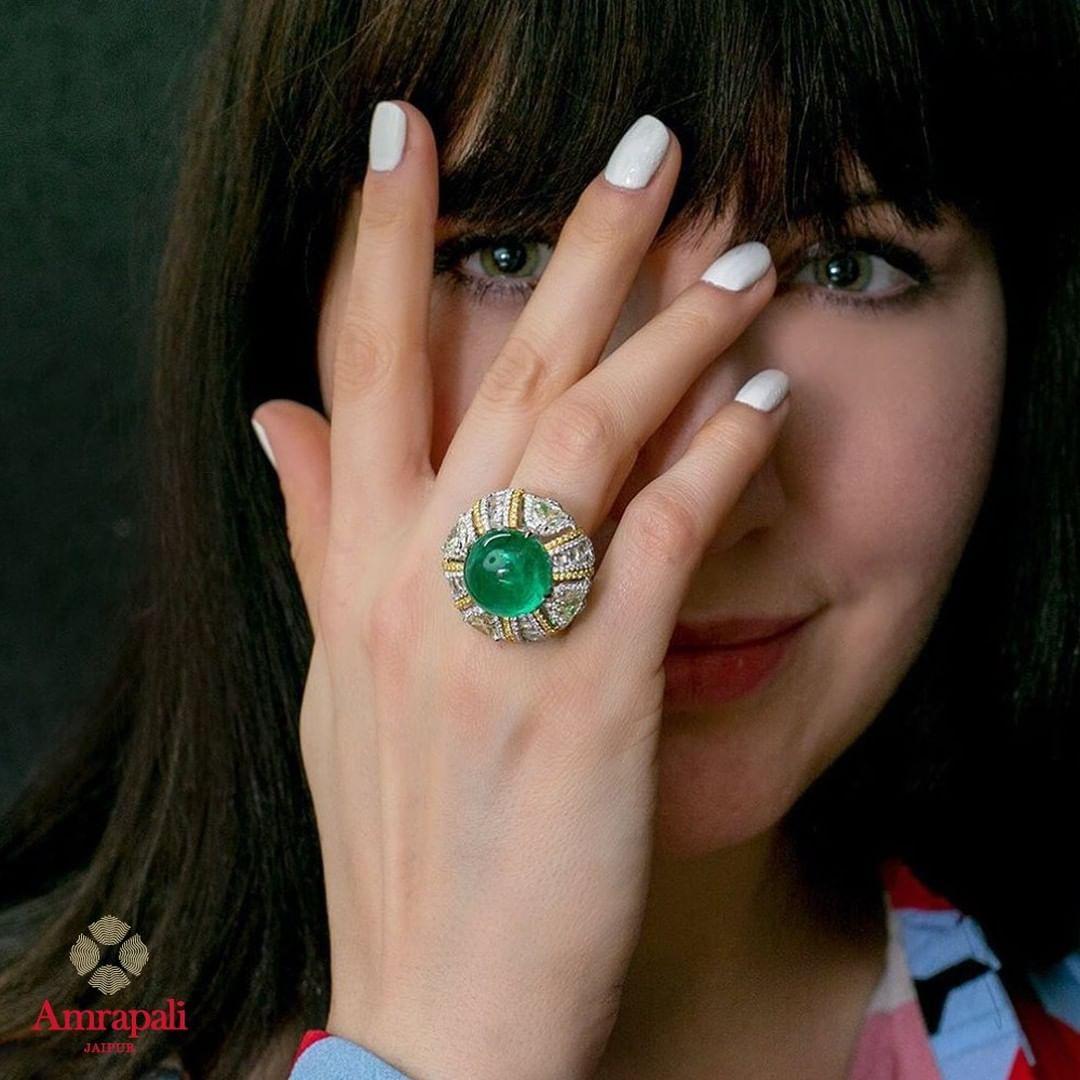 The stones you put on your ring give your ring character and some bling. There are a number of stones to pick from as they come in various colours. Many people go for a diamond, but there are a number of other options, too, to take your pick from.
Emeralds make for an attractive choice as they can range from light greens to the deepest of greens. These make your ring look different and rich.
Rubies are also an exquisite stone to go for. They make your ring design stand out, for not just their sparkle but also the colour.
Pearls are the trendiest choice for girls as it matches most gold jewellery and isn't very heavy on the pocket as well.
If nothing else works for you can always go for the classic diamond ring. This is an evergreen choice that goes with everything.
Number of Stones
Image Courtesy: Prerto
Your ring can look great with just one stone or even a number of them. So, how to decide what to go for? Well, first look at your budget and then finalise a ring design.
You can opt for a trilogy ring design, which has three gemstones in the centre of the ring, which are usually the same size or with the centre stone being bigger.
A pave ring setting gives you the sparkle you need for a function. It has a number of small diamonds encrusted in the band, with maybe a bigger diamond in the middle.
If you want to choose how the top of your ring looks, then the cluster setting is the one you should choose. This has a number of relatively small diamonds on top of the ring, which can be designed into any shape you want.
Finishing of The Band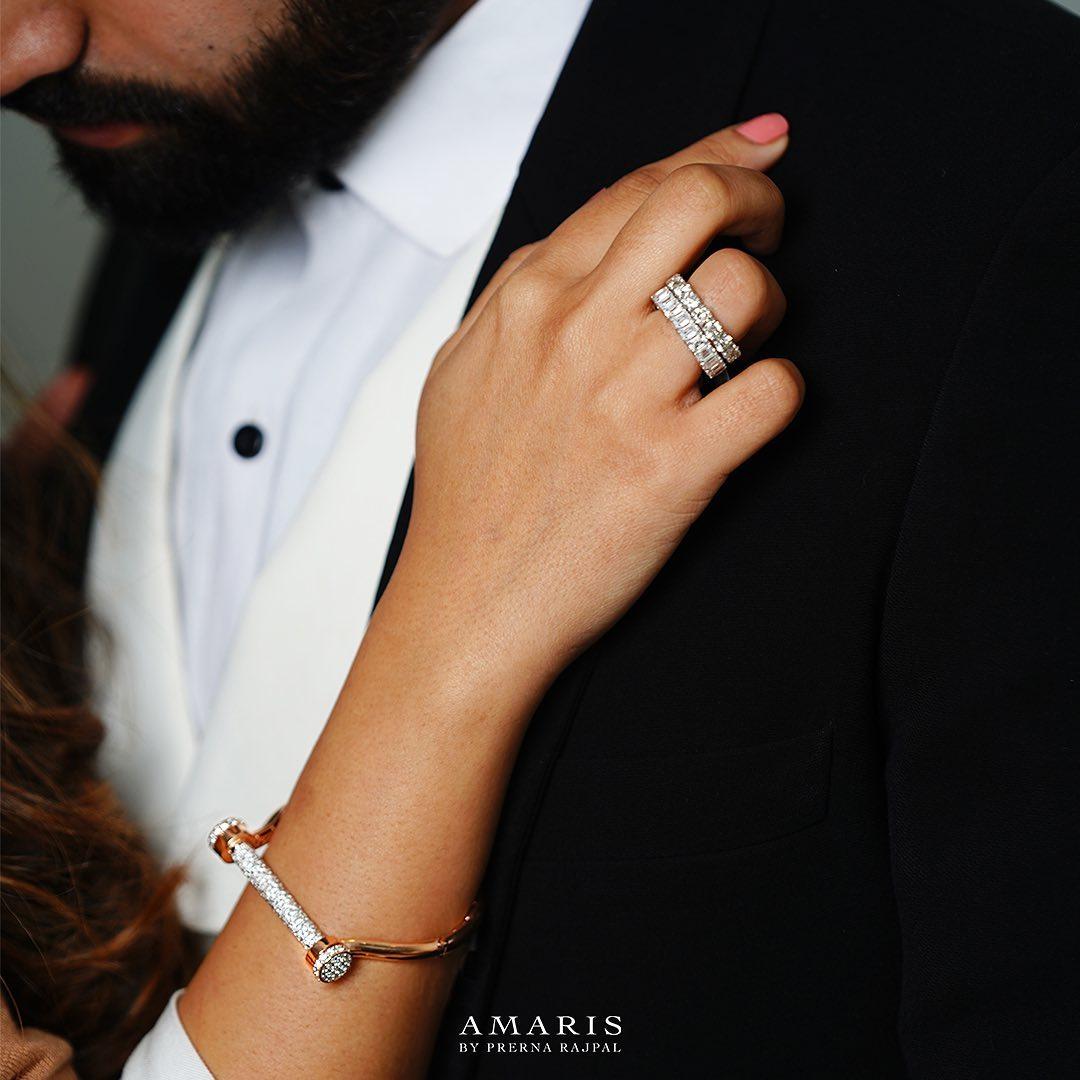 Want your ring to be different from the others but not overly so; then you should give it a different finish. This means that the metal on your ring can have a different look than the regular polished kind.
Matte: Matte seems to be a very trendy finish for metals. It is a non-reflective finish and looks very distinct.
Hammered: This type of finish gives your ring a different look. It appears dented and looks rugged.
Sandblasted: Finishes like this even have a different texture. It feels coarse under your fingers and is a good choice for anyone interested in textures.
Size of the Ring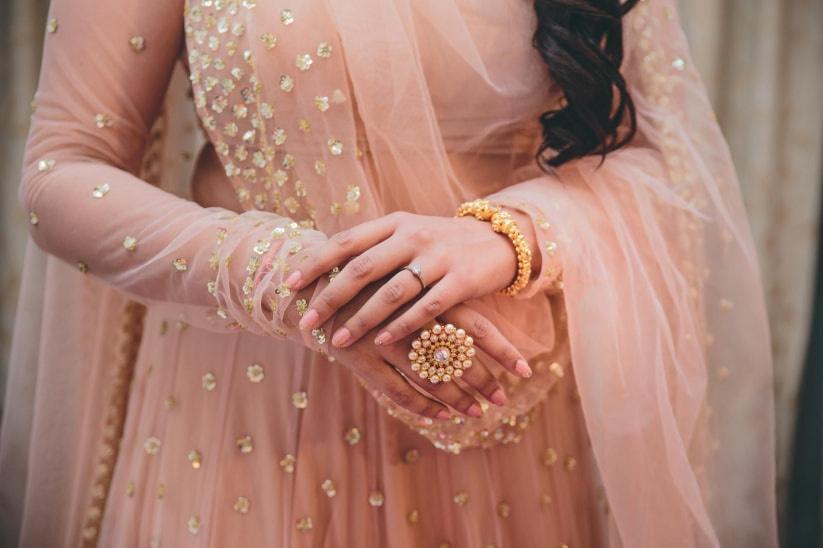 Here when we talk about the ring size, we are talking about how big the design of the ring is. This one depends on a few factors like what kind of function it is for, what the budget is, what suits you, and also what kind of rings you like.
Small or Subtle Rings: These rings are for people who do not like wearing a lot of jewellery, and if they do, they keep them small and delicate.
Medium Rings: If you do not like very big rings with heavy designs but also don't want them to be hard to notice altogether, then this is what you should go for. These ring designs could be like the cathedral or the swirl.
Big Rings: These rings are also known as cocktail rings. These rings are statement rings which can catch the interest of a passer-by.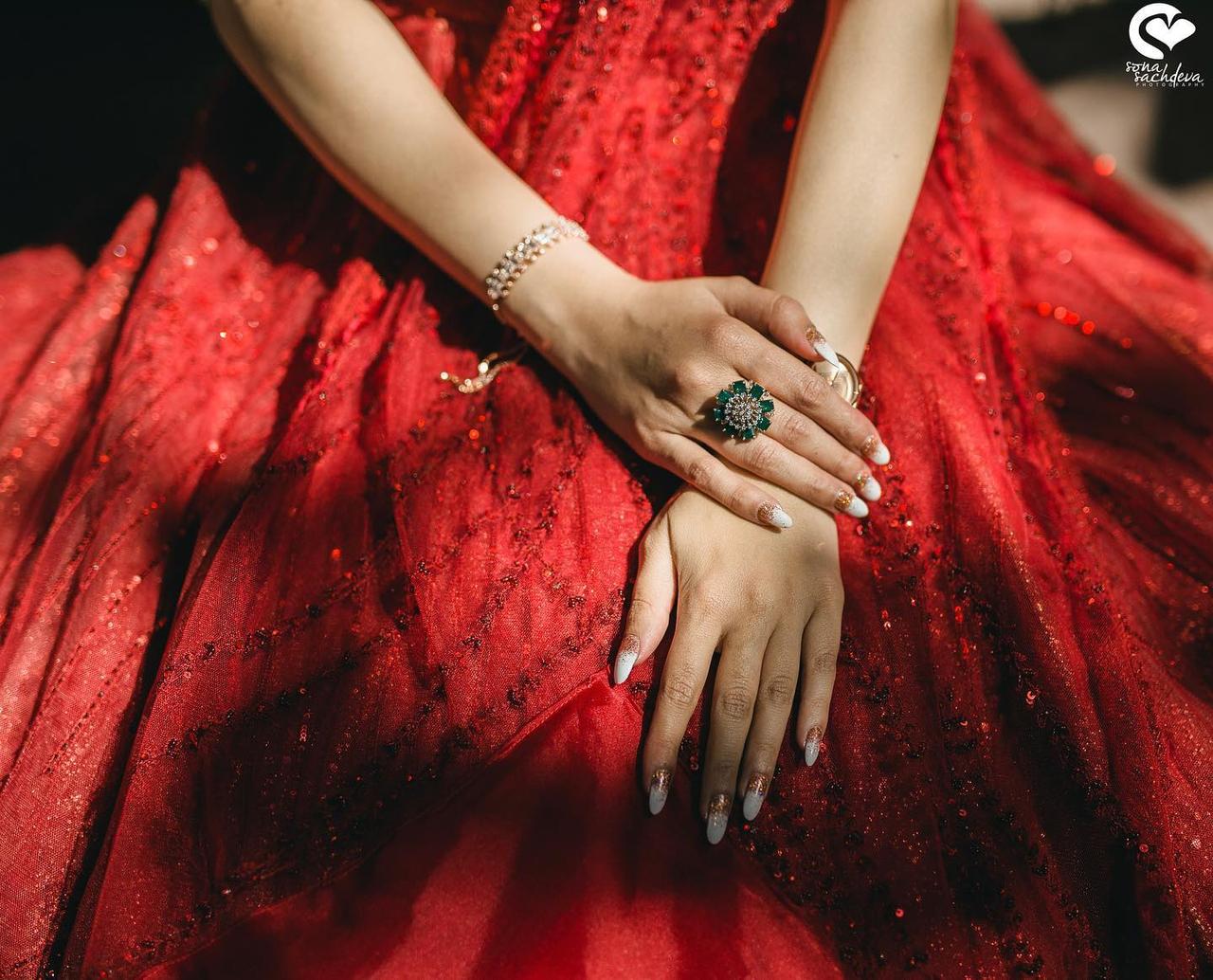 Over here, you will find all the necessary steps you need to take in finding the appropriate ring for yourself. Choosing a ring might be difficult, but if you do it step by step, it is easier to achieve. Nowadays, each ring design can be to your choice and taste, so you don't have to settle for anything less. Go ahead and take your pick. Take inspiration from these engagement rings and curate a design for yourself.
Did you know that choosing the right ring design has so many factors to consider? Tell us in the comments which is your favourite ring design and why?
Top Blogs on WeddingWire India