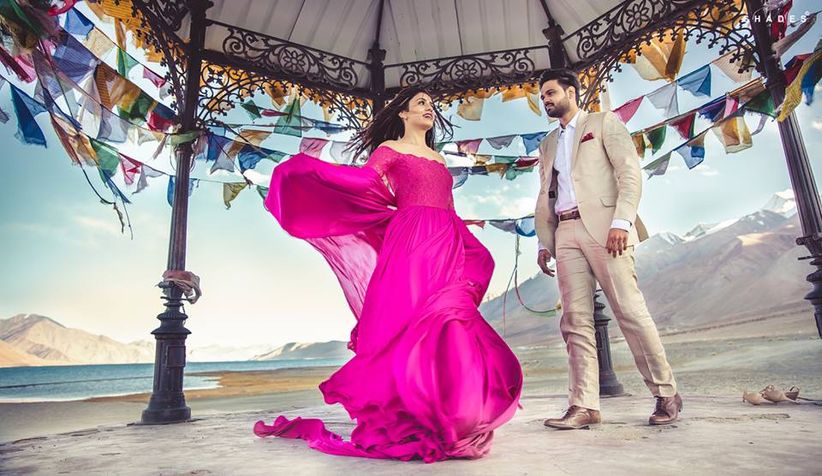 Encapsulate your love story to break the barriers of time by getting a pre-wedding photoshoot done. Slip into beautiful pre-wedding shoot dresses as the occasion requires you to be timeless. You will be looking at these pictures 20 years from now and will not like seeing yourself dressed up in something that is not appreciated anymore. So, choose an outfit that is classic, comfortable and makes you feel confident. Your pre-wedding photoshoot dress should complement your body and showcase you as the stunner against the background of your chosen location. Let's sort through the options to get you the right one.
The classic pre-wedding shoot dresses:
1. A smart dress
If you have a petite body, a knee-length will make you look smart and tall when paired with the right pair of heels. Dresses of this size accentuate a lean figure. You have a variety of choices to explore for your pre-wedding shoot dress.
2. A flowy gown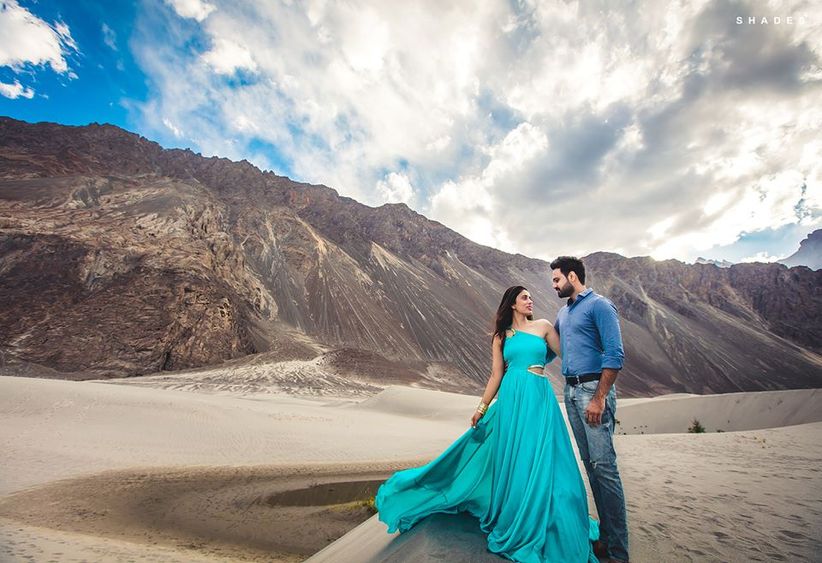 We all will agree that when that flowing Dupatta shot comes on screen in any Bollywood, our 'dil goes hmm...'. Create the same effect in your pre-wedding shoot pictures with a gown that is flowy in nature. It will hide any aesthetically unpleasant body weight and make you look amazing. The confidence that this comfort will give you is sure to be reflected in your pictures.
The comfortable pre-wedding shoot dresses:
1. A snazzy pair of shorts
How about you be your real self? Just the everyday shorts teamed up with a pretty blouse as your pre-wedding shoot dress can be quite stunning. Your pictures will look effortlessly candid. This also feels like a relief when you're already knee-deep in the wedding planning chaos. Also, shorts suit just about anyone with good legs.
2. The sporty leather jacket with jeans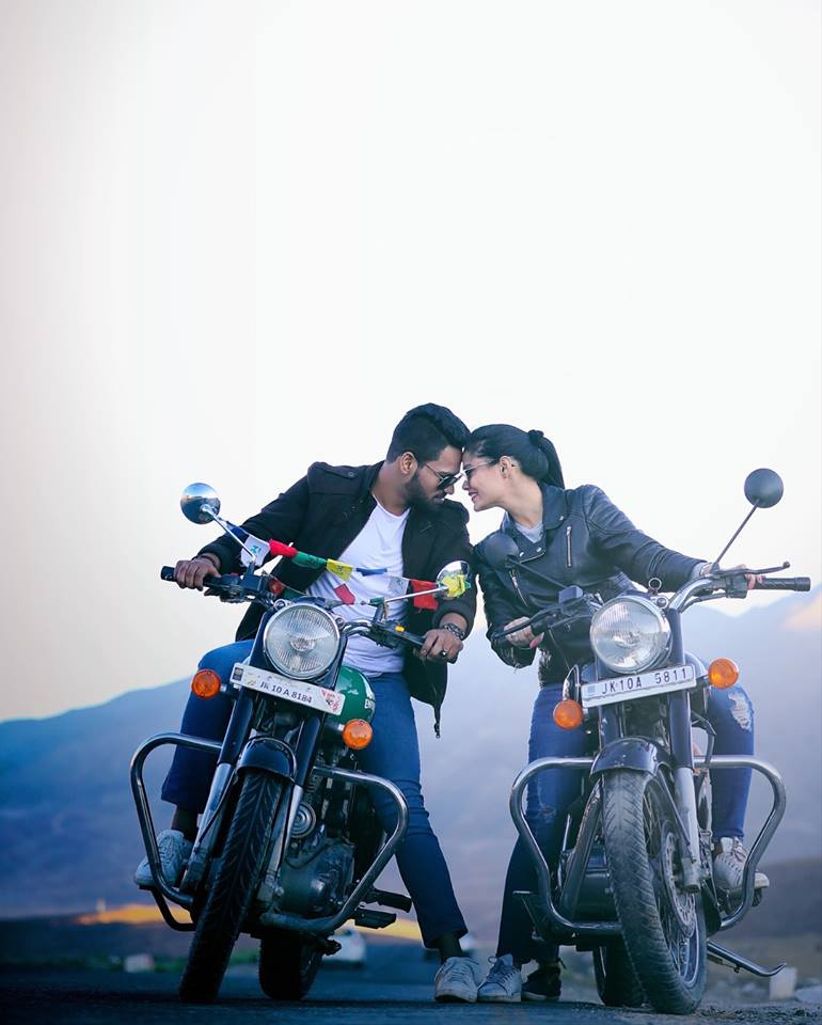 Look stylish without compromising on comfort by donning a leather jacket. Pairing the jacket with your everyday rugged jeans is the perfect pre-wedding shoot dress for the adventurous couple who wants their pictures to reflect their personalities. You don't even have to worry about your body type when going for this outfit.
Best of both worlds:
A gorgeous suit
Do you want a classic look that's comfortable too? Opt for a suit, whether Anarkali, Patiala, or the regular Salwar-Kameez is completely up to you. This can be your way of adding a Desi touch to your pre-wedding shoot. And in our country, you will find a suit for every body type. And you can include that dress in your wedding trousseau without having to worry about when you will wear the dress again.
Do keep the location of the pre-wedding shoot in mind. You would want to stand out against the background and not blend into it. Ensure that the focus is on the two of you. Also, carry a change of 2-3 outfits so that you can bring the colour of variety to your photoshoot. And lastly, your wedding photographer is your friend, they are on your side, so listen to the advice they have for you.
Now, do you feel ready to select a pre-wedding shoot dress for yourself? Let us know in the comments below.