50+ Stunning Pre-wedding Shoots & Ideas You Can Bookmark For Your Own
Want to know what's the secret behind extraordinary pre-wedding shoots? Take a look at some of the couples who weren't afraid to think out of the box for theirs.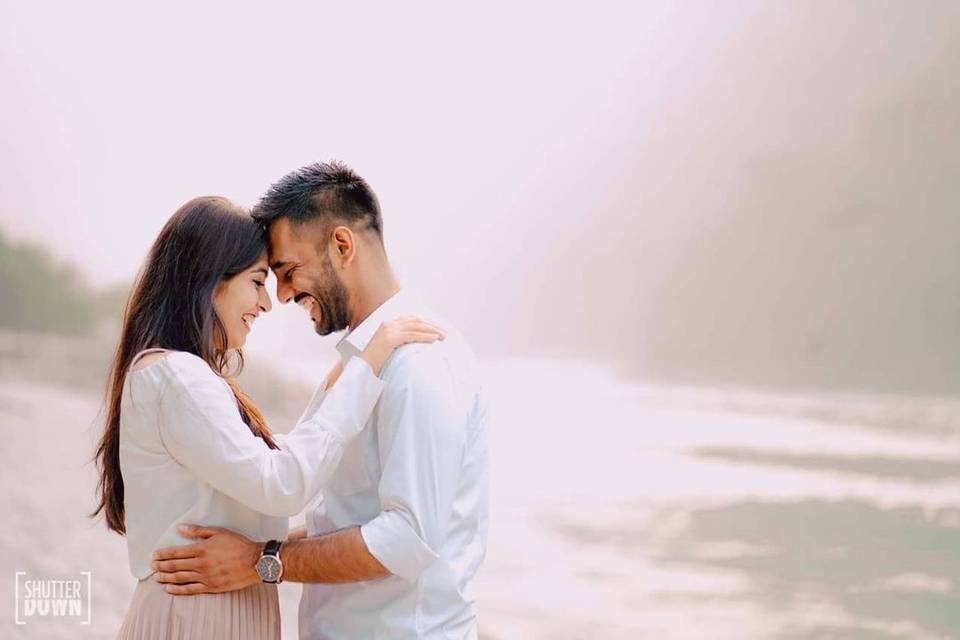 Pre-wedding shoots are the "it" thing among millennial couples and they leave no leaf unturned for perfect results. From getting inspiring pre-wedding shoot themes to implementing smart pre-wedding photography tips, a new age couple does everything to glam up their special pre-wedding moments. So why shouldn't you too?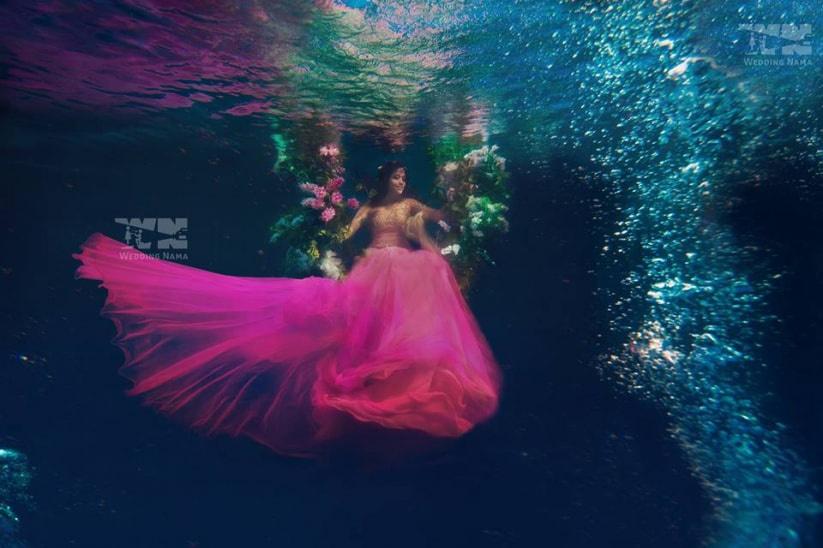 After all, these are your fairytale moments and you deserve to look like a dream. Feast your eyes with some phenomenal pre-wedding photos and take cues:
The Grandeur of Architecture for Pre-Wedding Shoot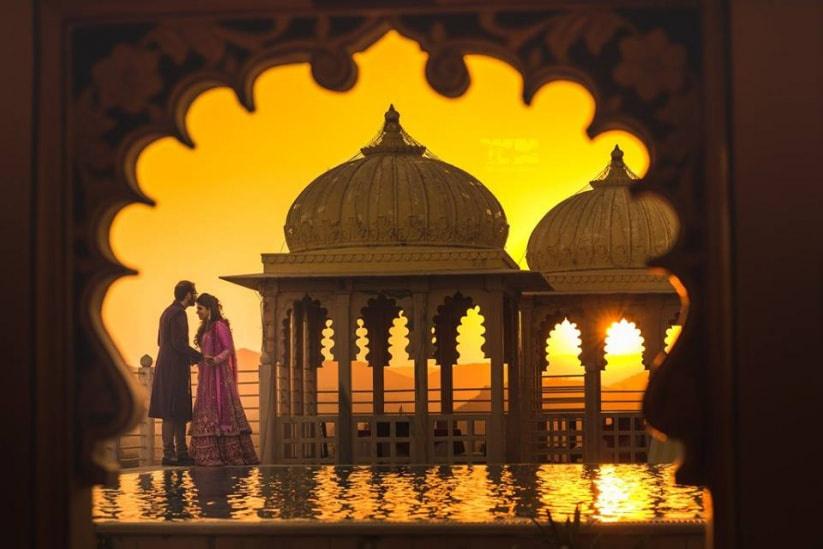 Imagine having a grand pre-wedding photoshoot at a royal palatial palace, which would not only offer you beautiful photos but wonderful memories to cherish for life. You can get creative with the architecture and get clicked extravagantly.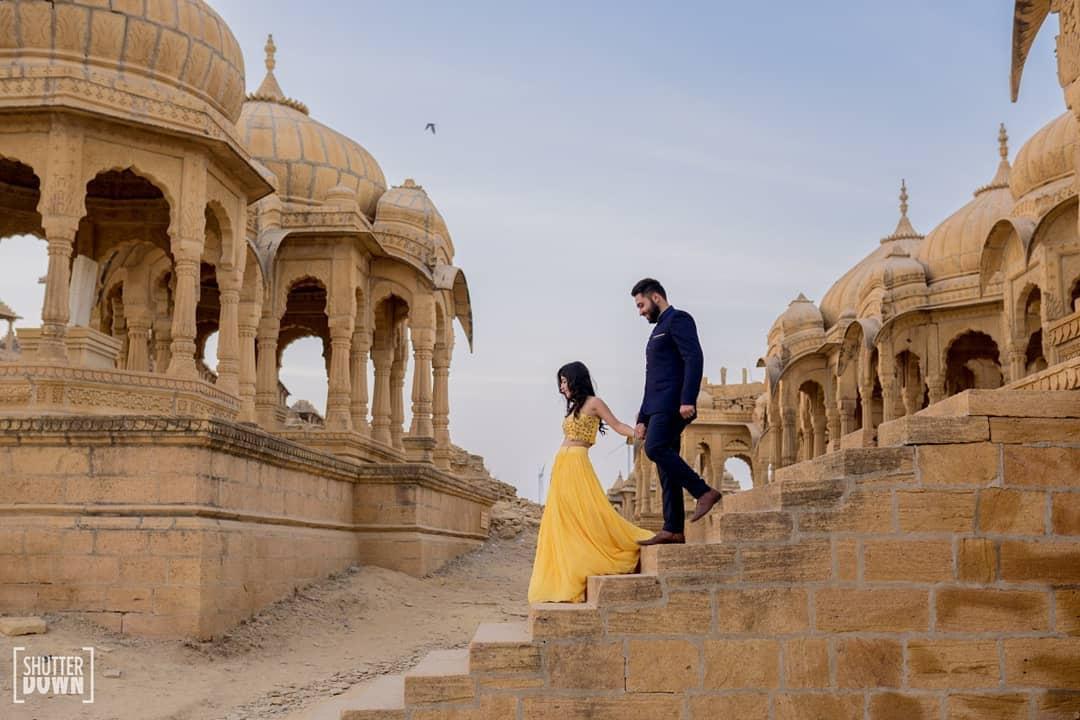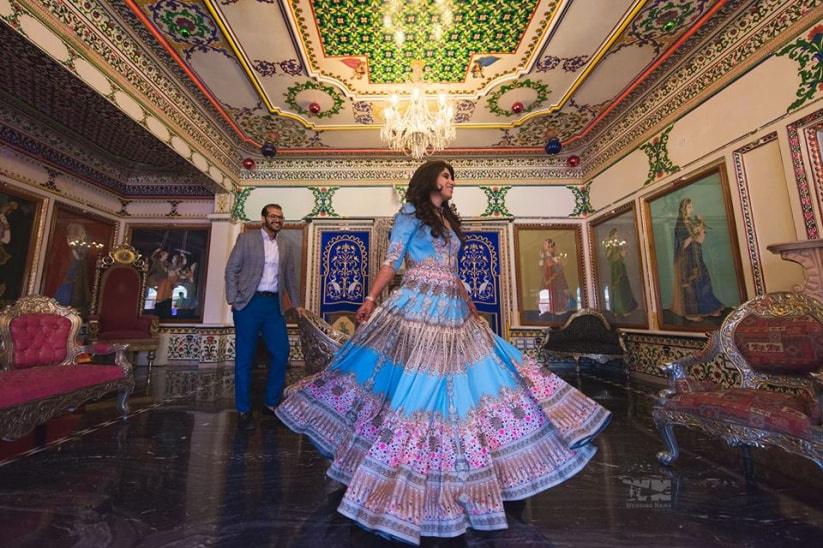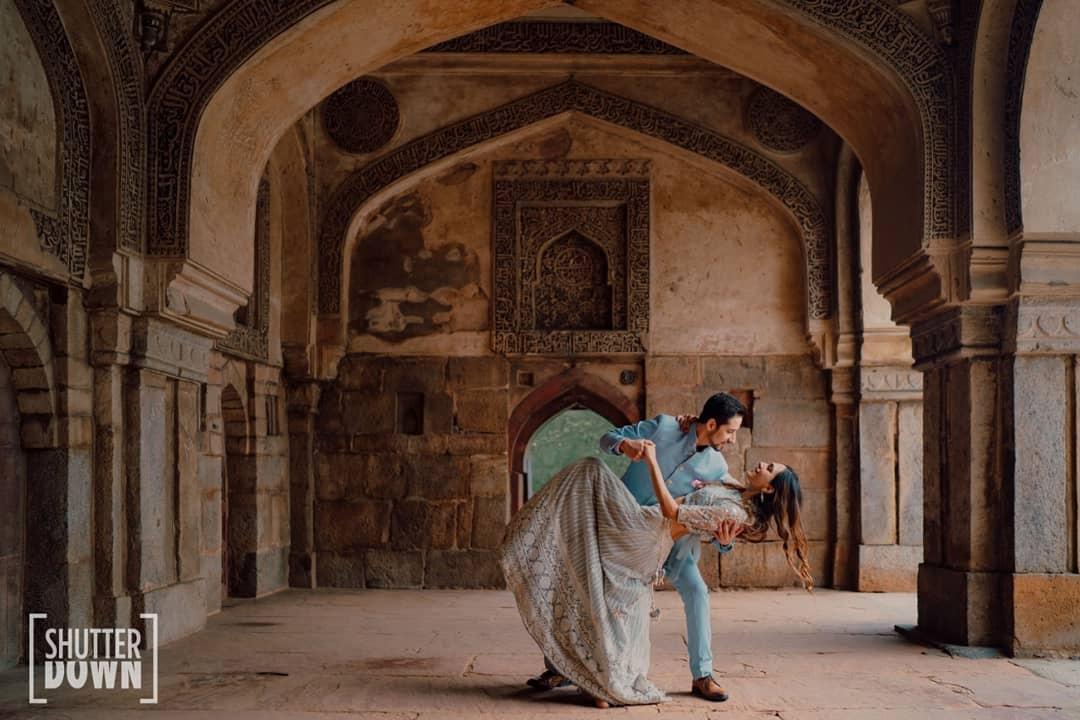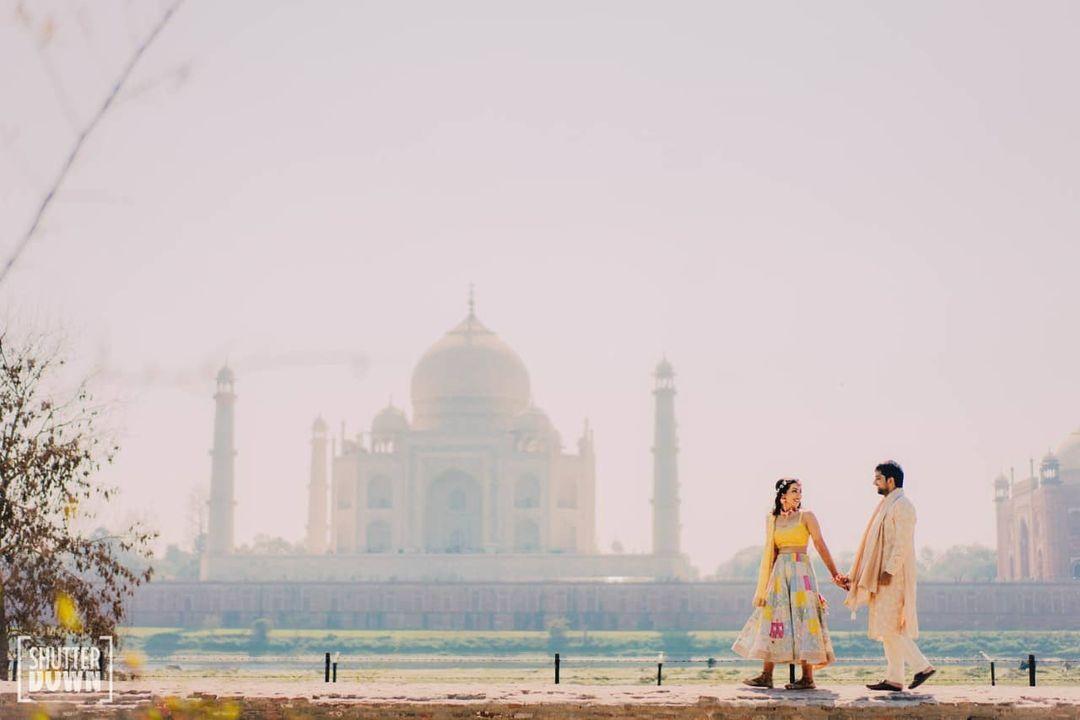 For their own set of pre-wedding shoots, this couple decided to go on a wonderland tour of the Udaipur Palace to add a dash of grandiose! The larger than life architecture, the royal paintings, grand chandeliers and antique furniture- they all just scream regal. The beautiful couple chose apt outfits keeping in perfect sync with the hues of the interiors.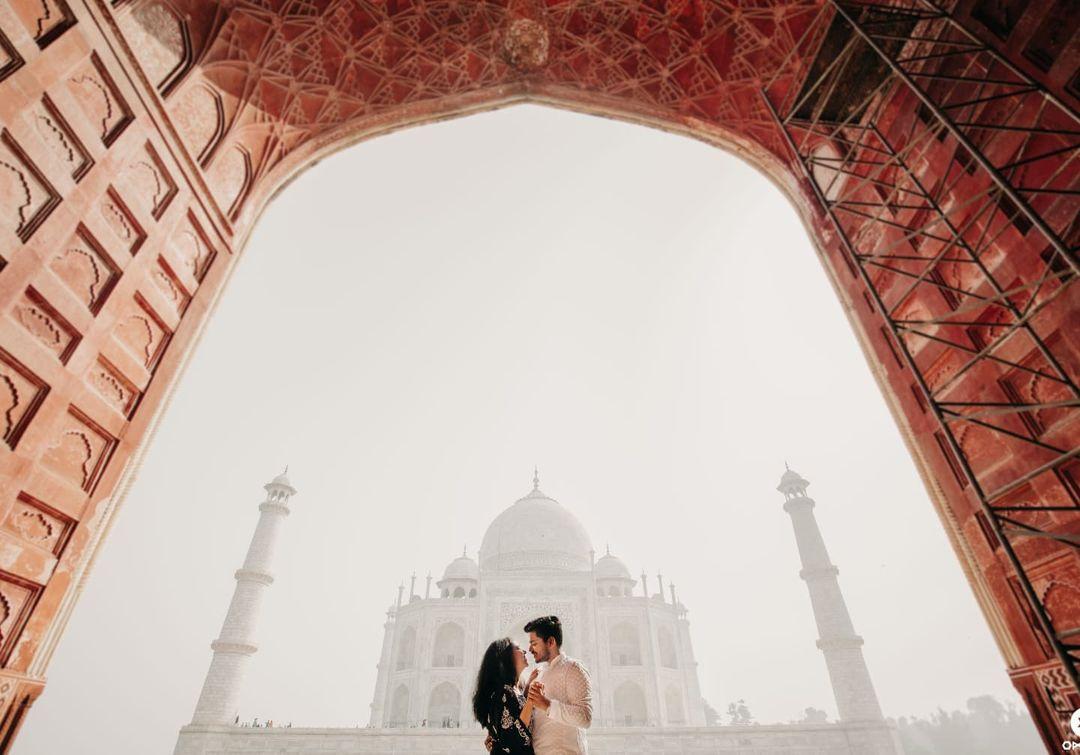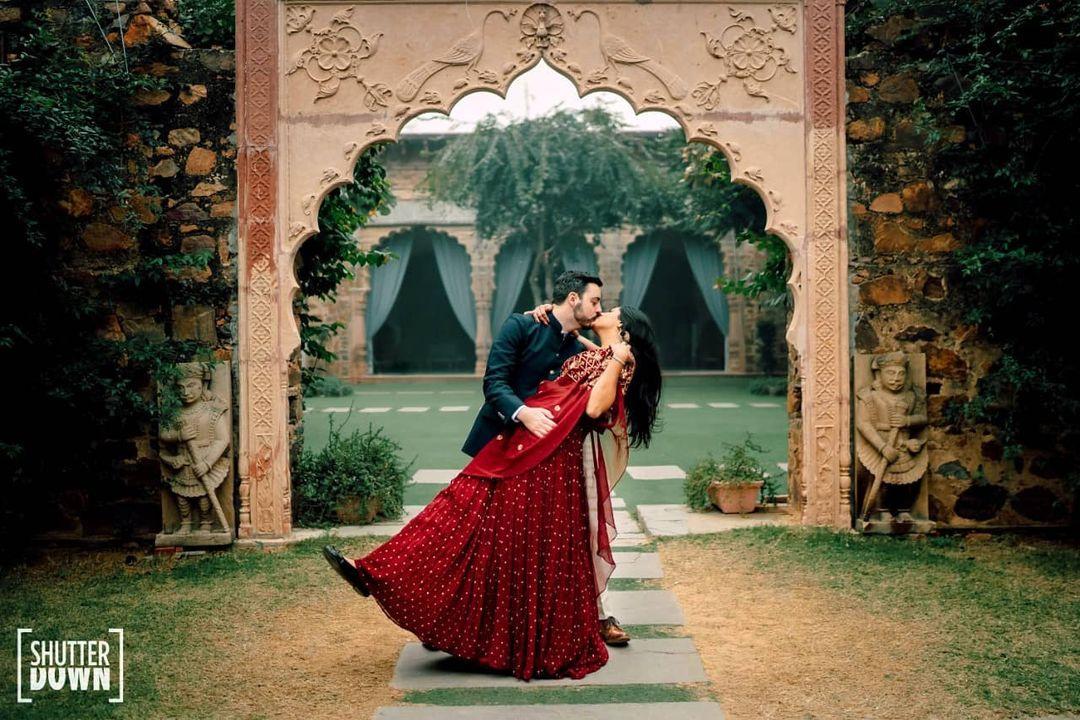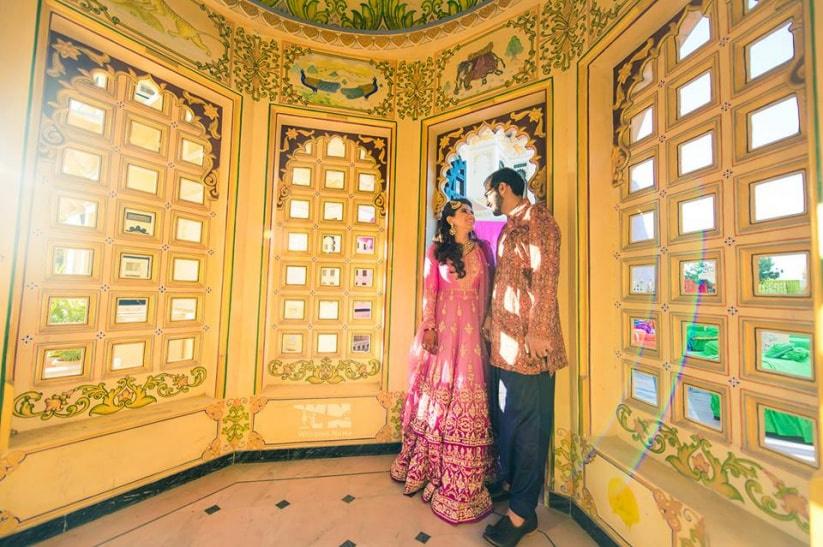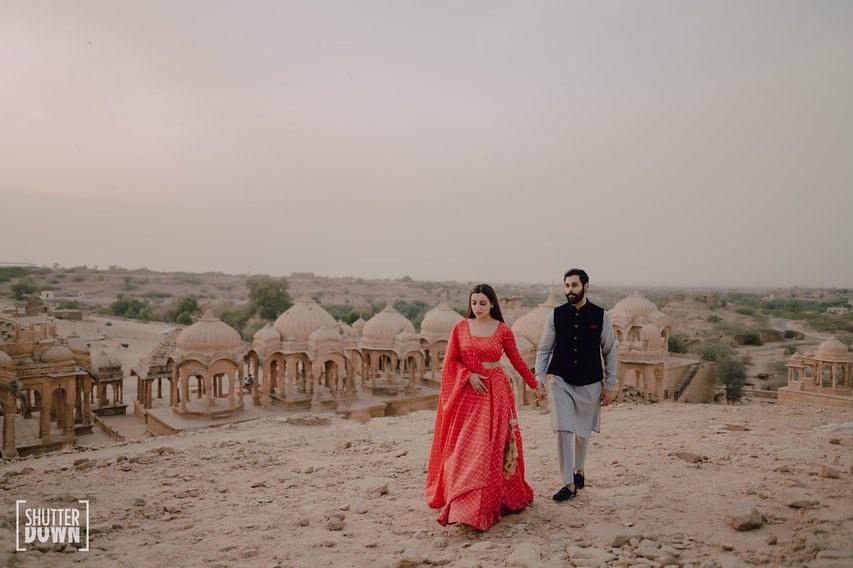 The glass windows, the golden tinge with peacock and elephant murals on the wall and mirrored walls make the couple look like a king and a queen of Rajasthan. Don't forget to notice the coordinated colour of their outfits and the bridal jewellery because that's a very important aspect to remember for pre-wedding shoots.
The Charm of Exotic Lands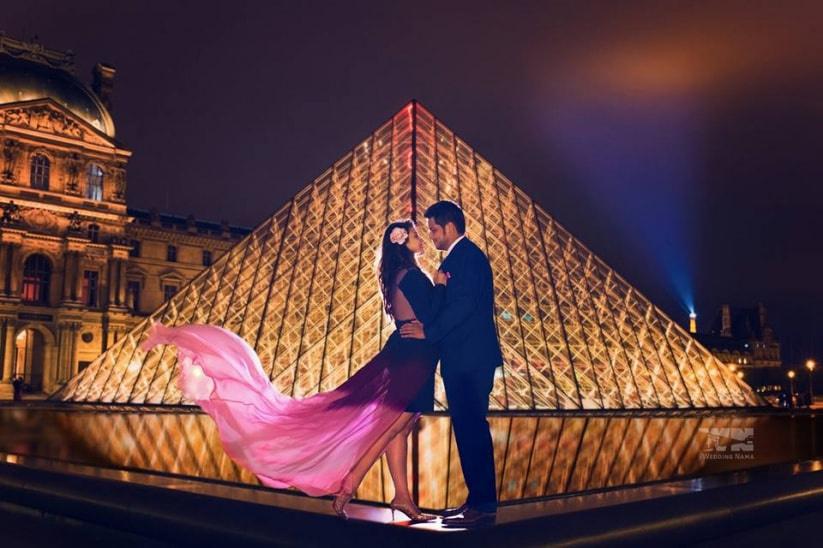 Known as the city of love, Paris can provide you with some of the most romantic photos and moments that you can cherish and relive for life. You can get unique and wonderful pictures clicked at exotic locations, be it a city full of culture, architectural structures, beaches or anything else that you like.
A Parisian love story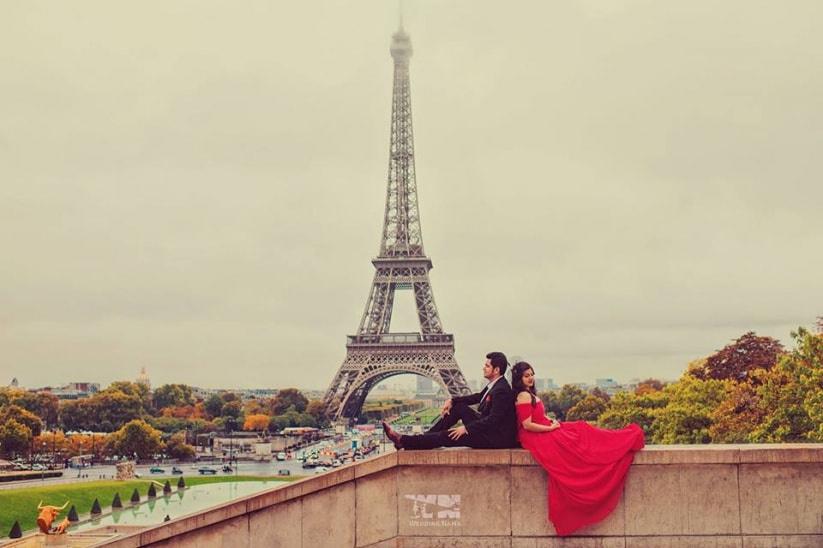 For their unique tinge at pre-wedding shoots, this couple decided to get clicked in the world's most romantic city, Paris. And why not? When you kiss your beloved in front of the Eiffel tower, or simply hold each other tight, the backdrop will do all the wonders!
Turkish exposition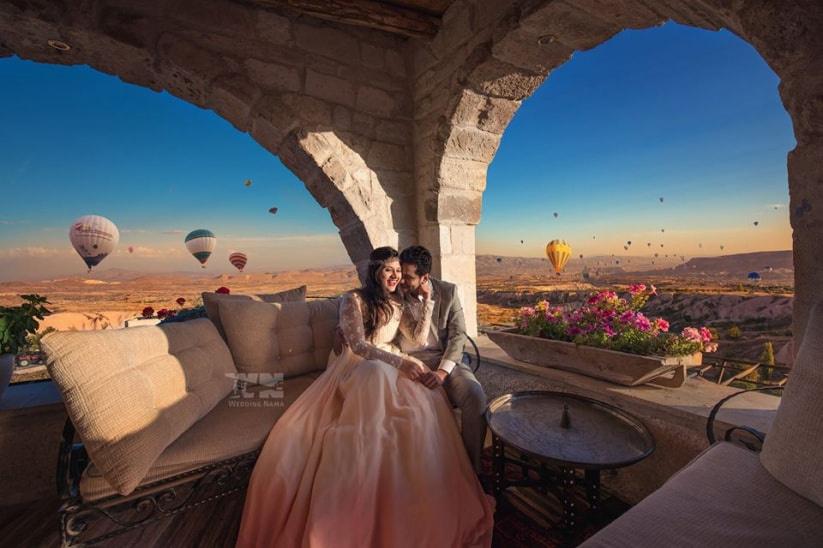 Take a trip to the steep mountains of Cappadocia, Turkey as part of their pre-wedding photo stint. The sultry ambience, with hundreds of hot air balloons as the backdrop, would surely make this the cover of a spectacular pre-wedding album!
Embracing the Magnificent Nature

If you wish to incorporate the beauty of nature in your pre-wedding shoots, this is the idea that you should focus on. There are million beautiful wonders of nature in your city, country and world that you can choose from. Think of getting clicked at the beautiful barren expanse of Ladakh, on a freezing mountain top with a proper Bollywood moment. It would surely provide you with wonderful memories for life.
The Mountains are Calling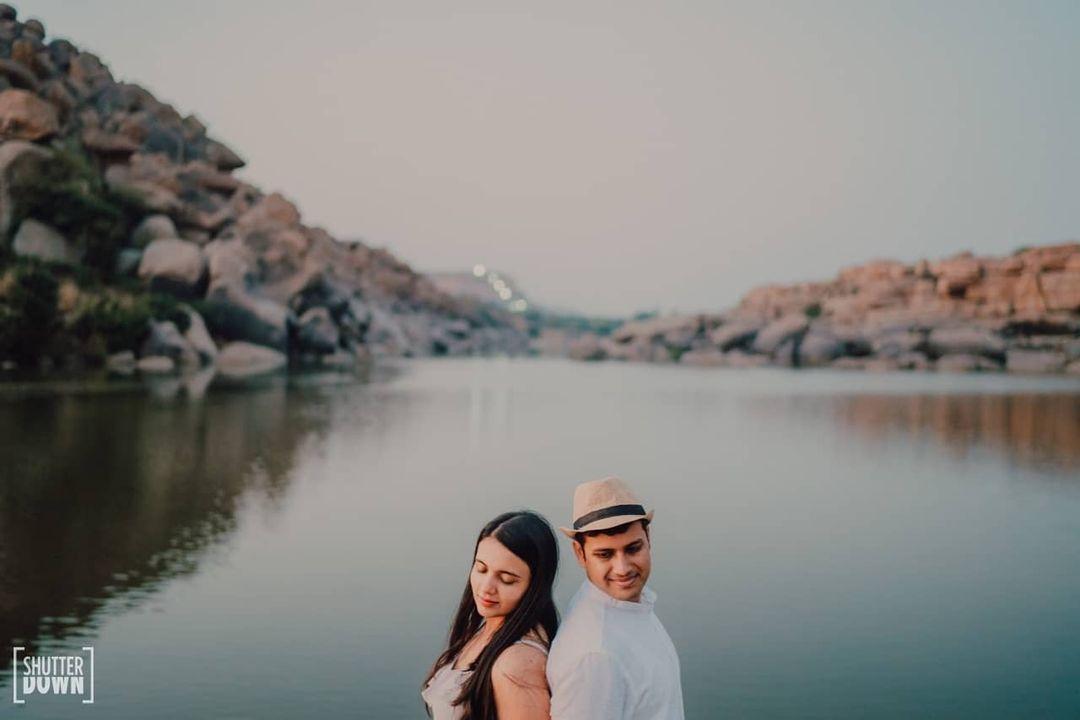 They are offset by fluffy white snow and clouds- could it get any more romantic? Be it in the valley of Leh or by the snowcapped mountains of Kashmir, hills have very often been the abode for magical pre-wedding shoots and we love the natural element in the location. Against the majestic hills, nature is all that amps up the frame.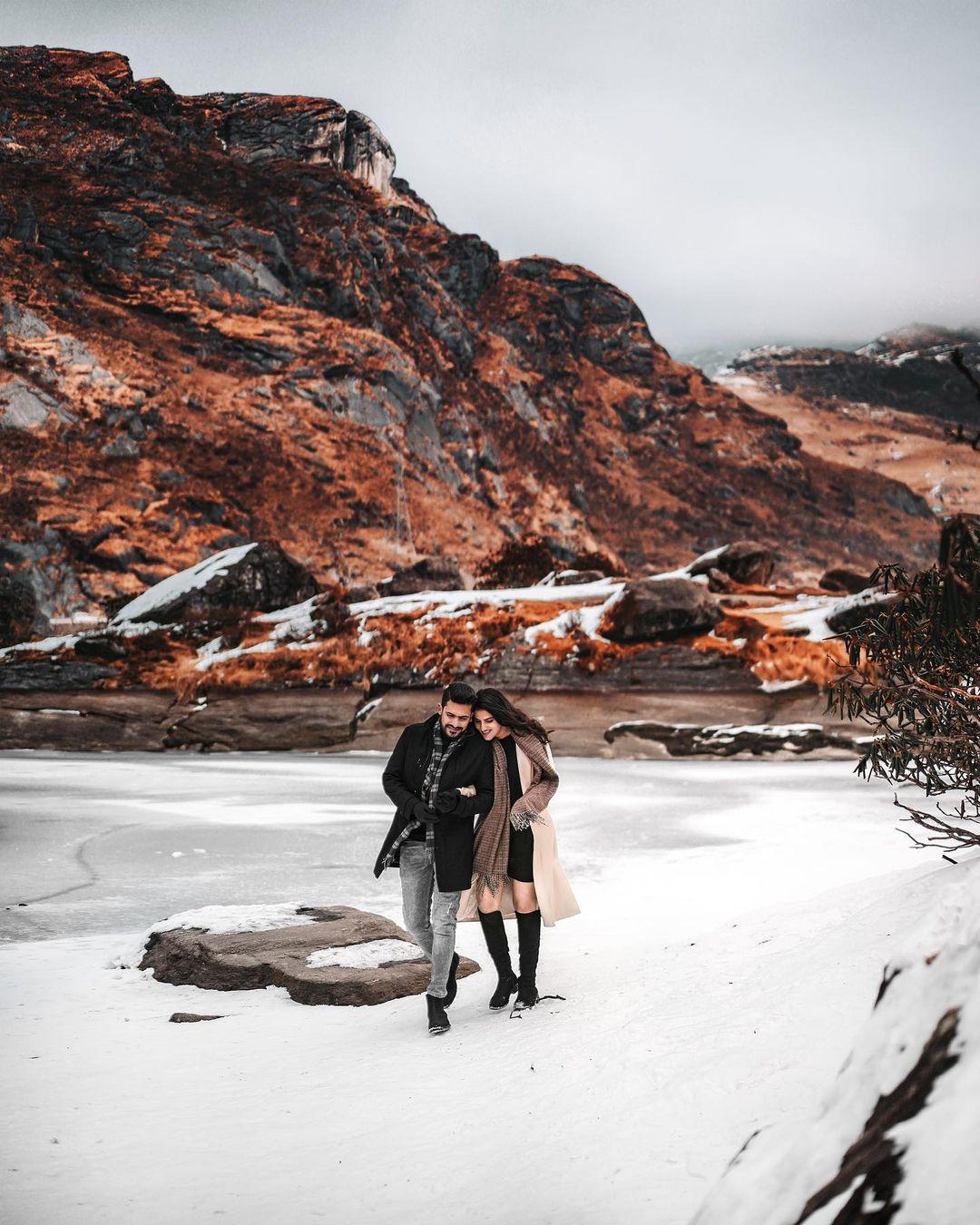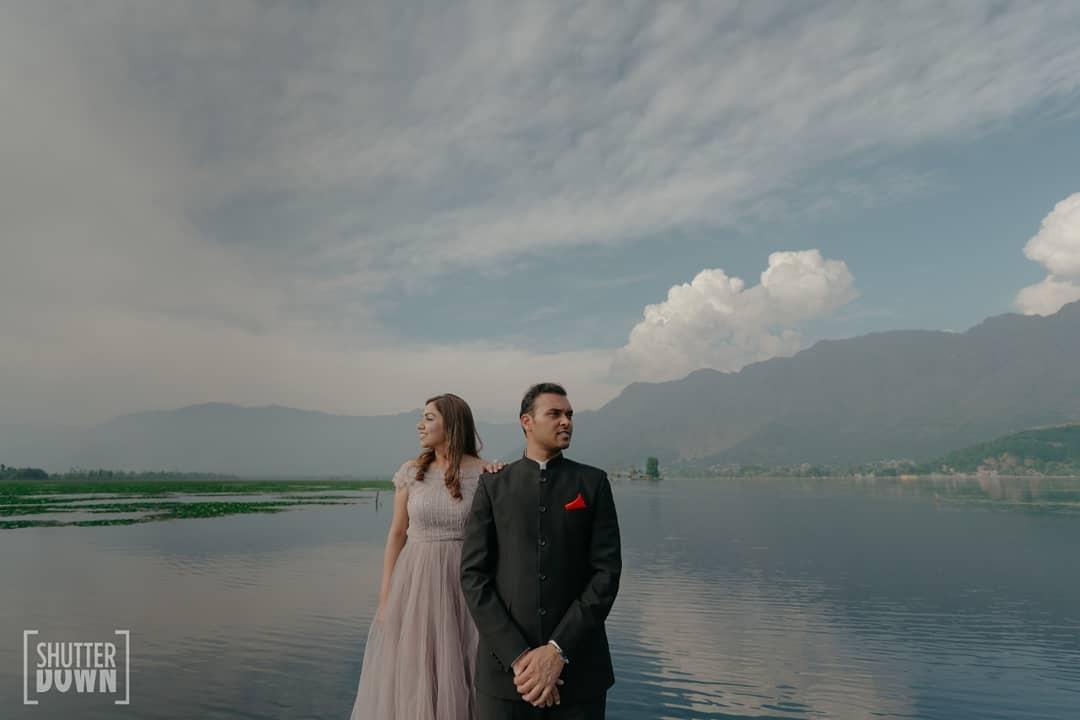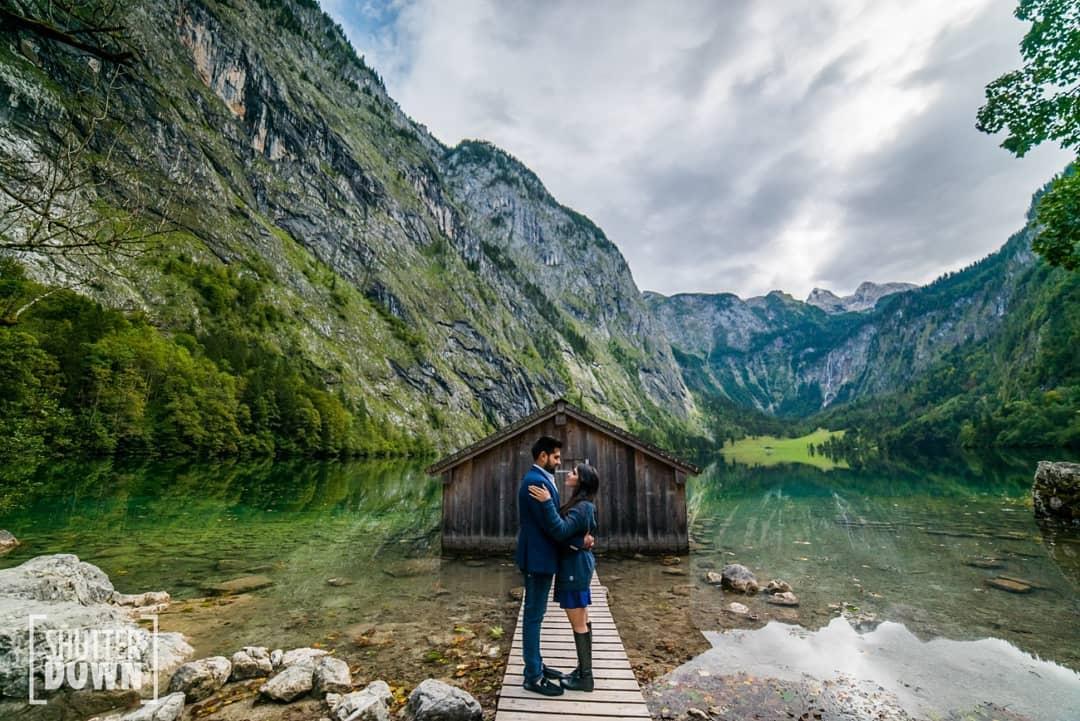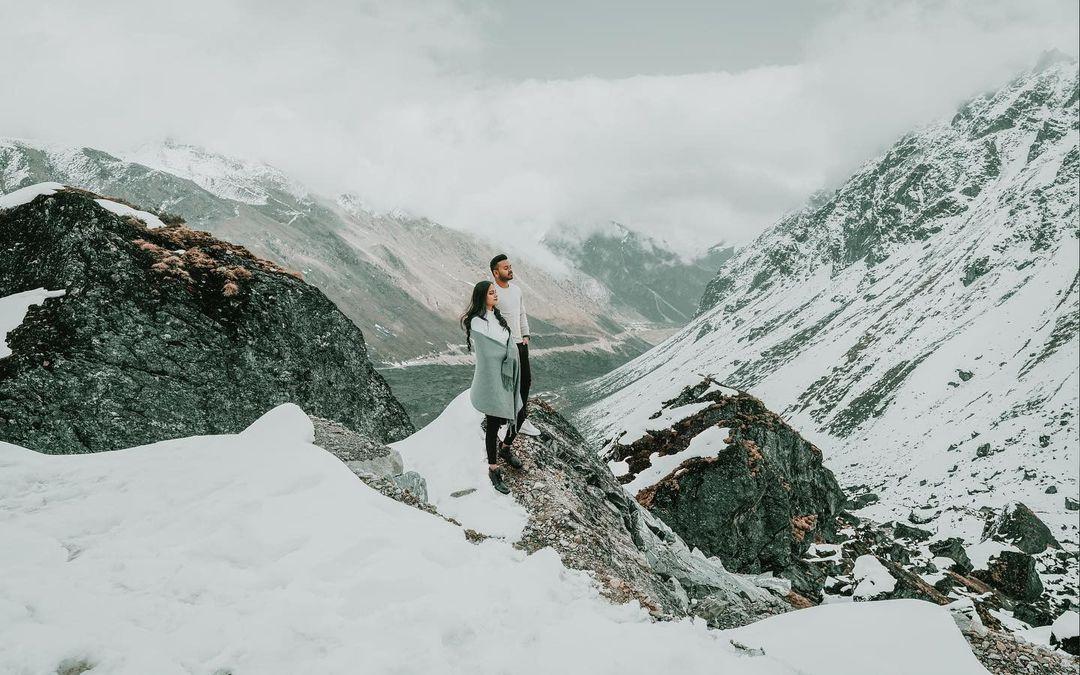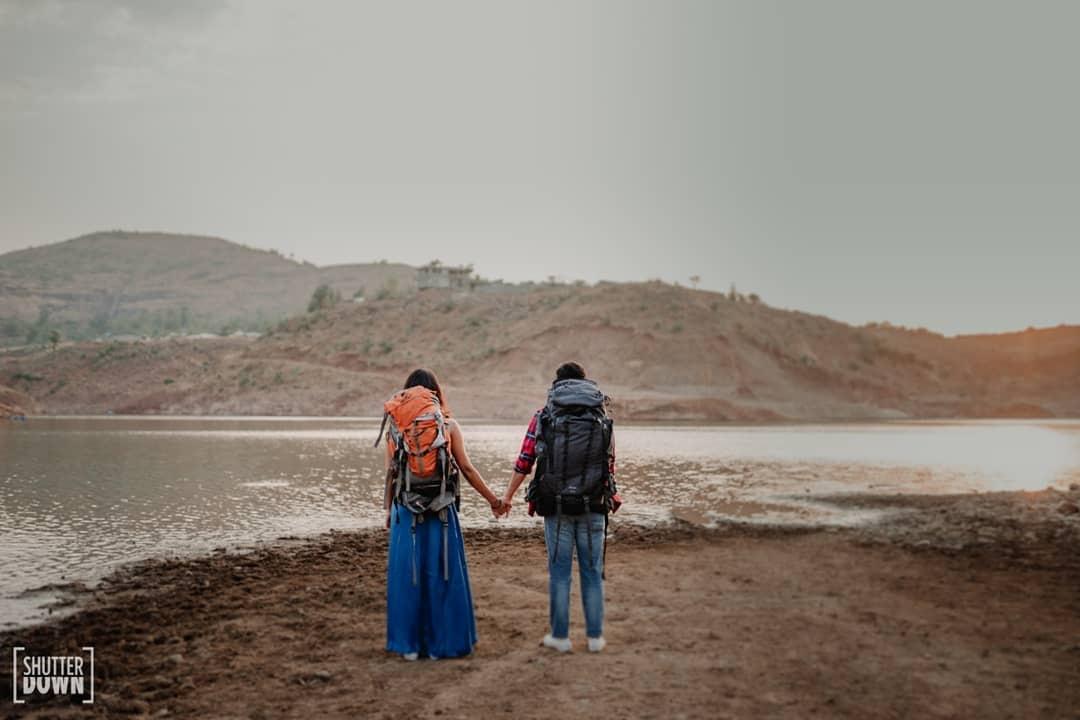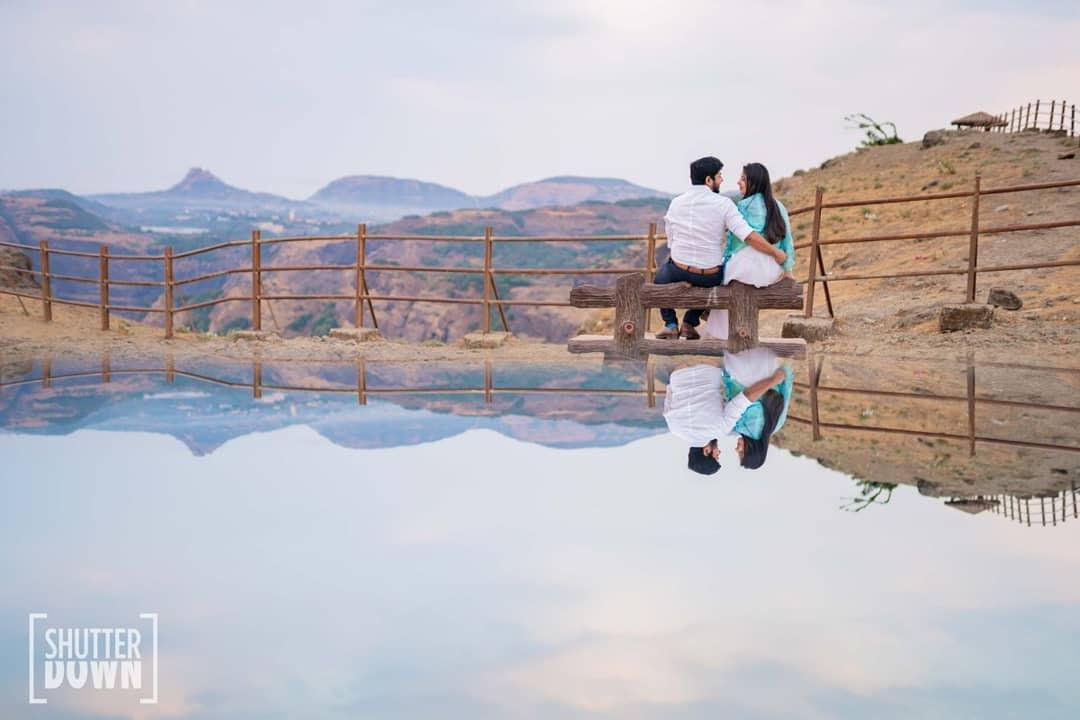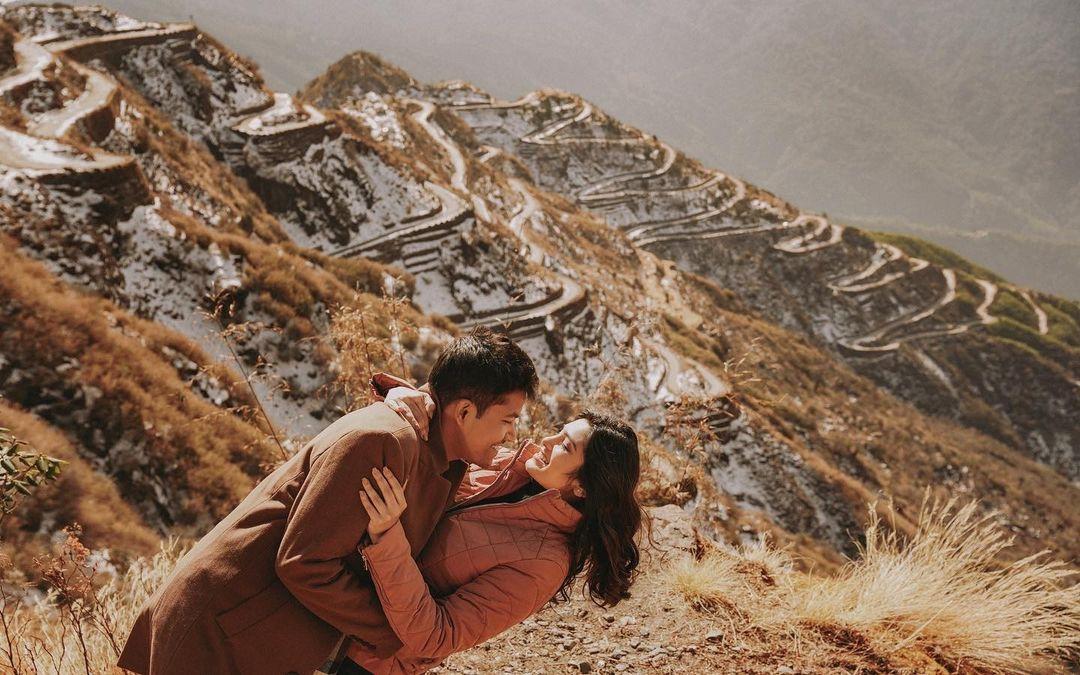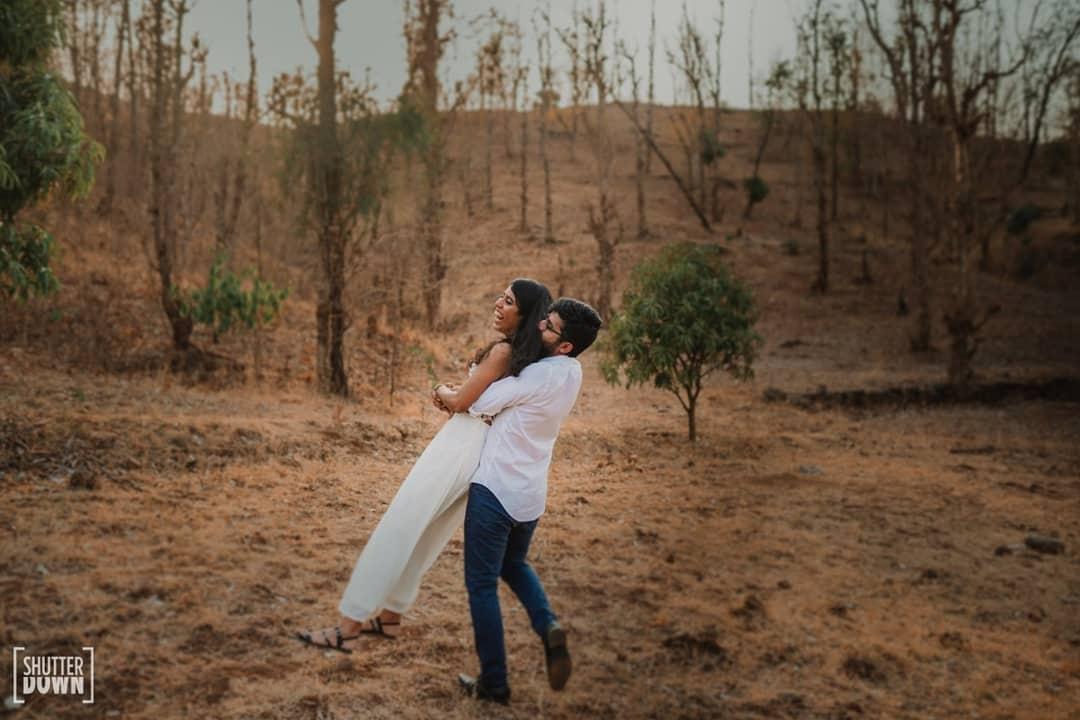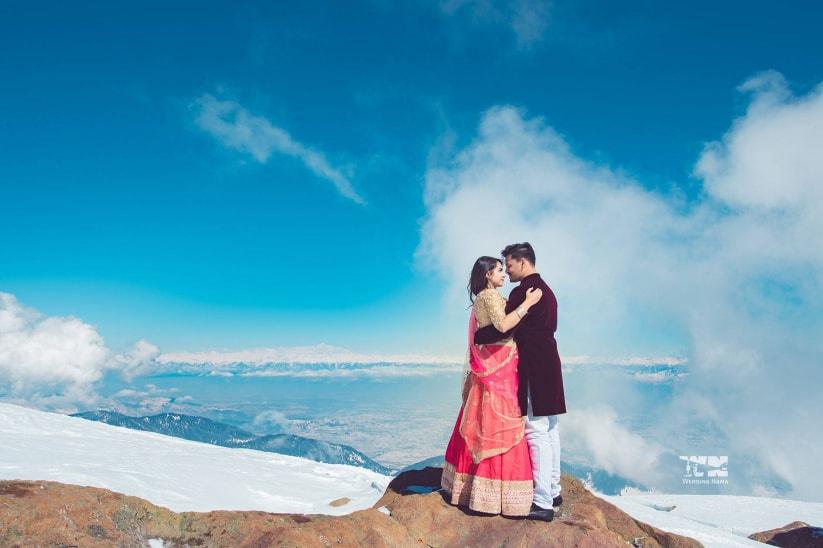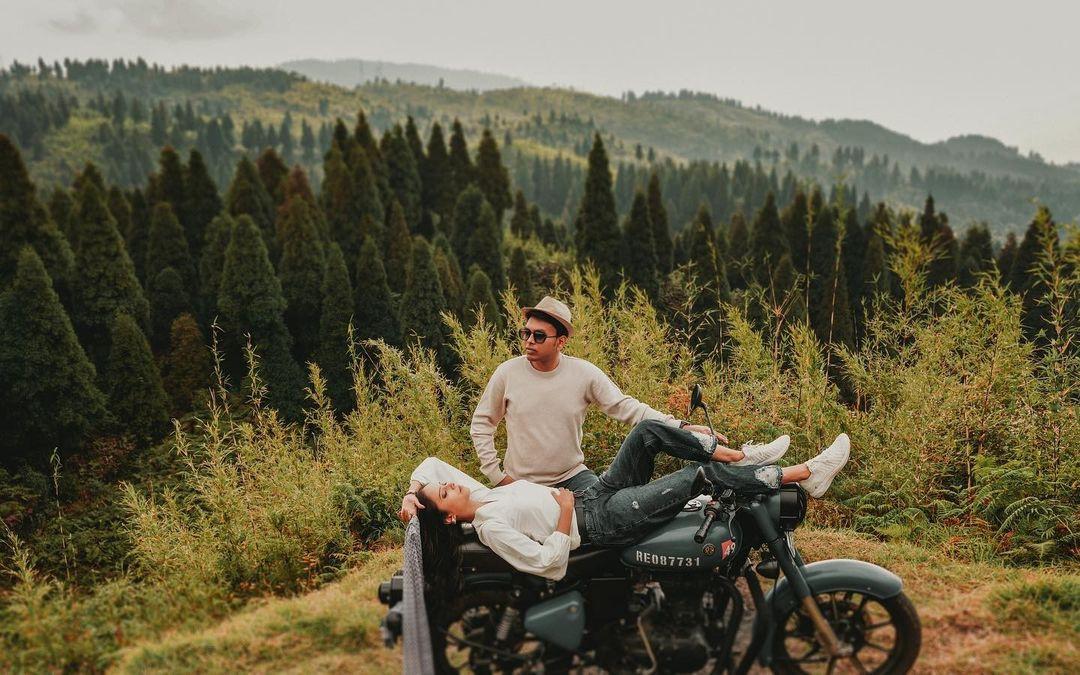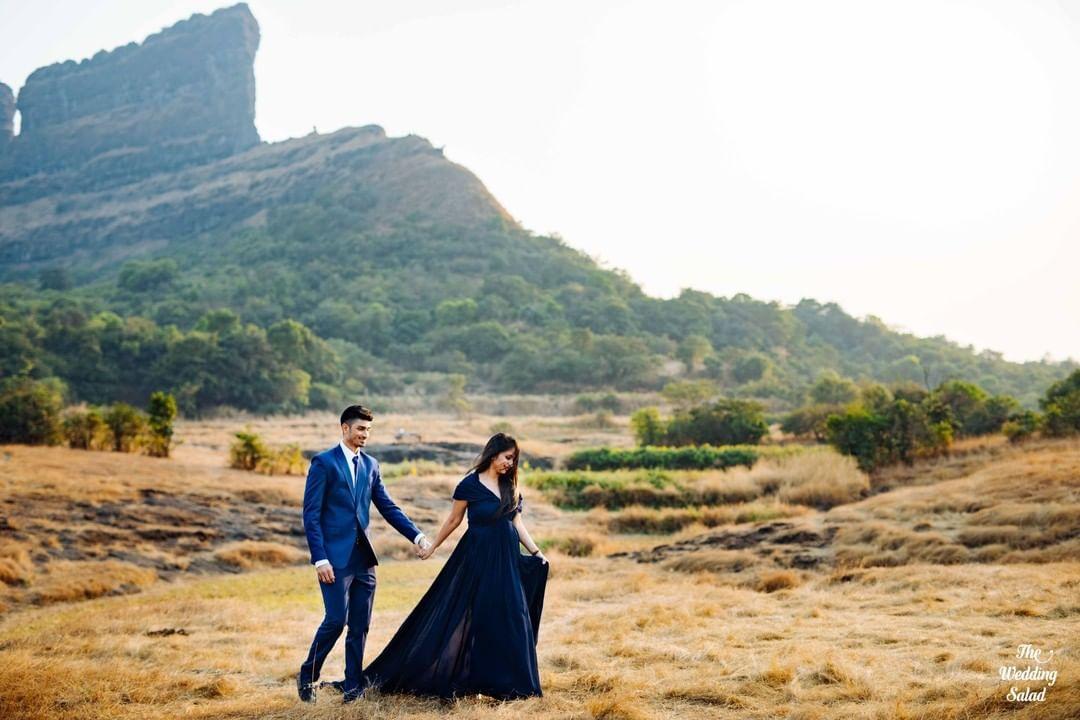 By The Beach Pre-Wedding Shoots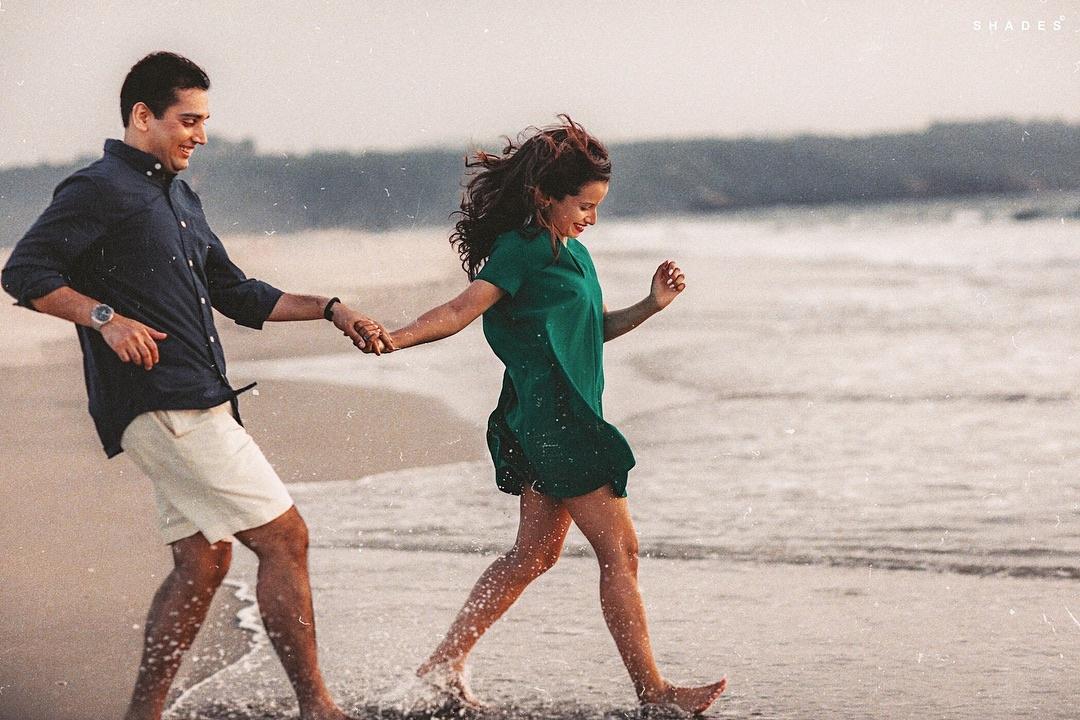 Image Courtesy: Shades Photography
Have you ever wondered what makes a romantic scene in a movie look so magical? Just like a video shoot, it takes a lot of effort to capture such brilliant photos for your pre-wedding shoot too. Here, the bride-to-be Shruti gave such a captivating shot by the beach despite the chilling winds and freezing temperature.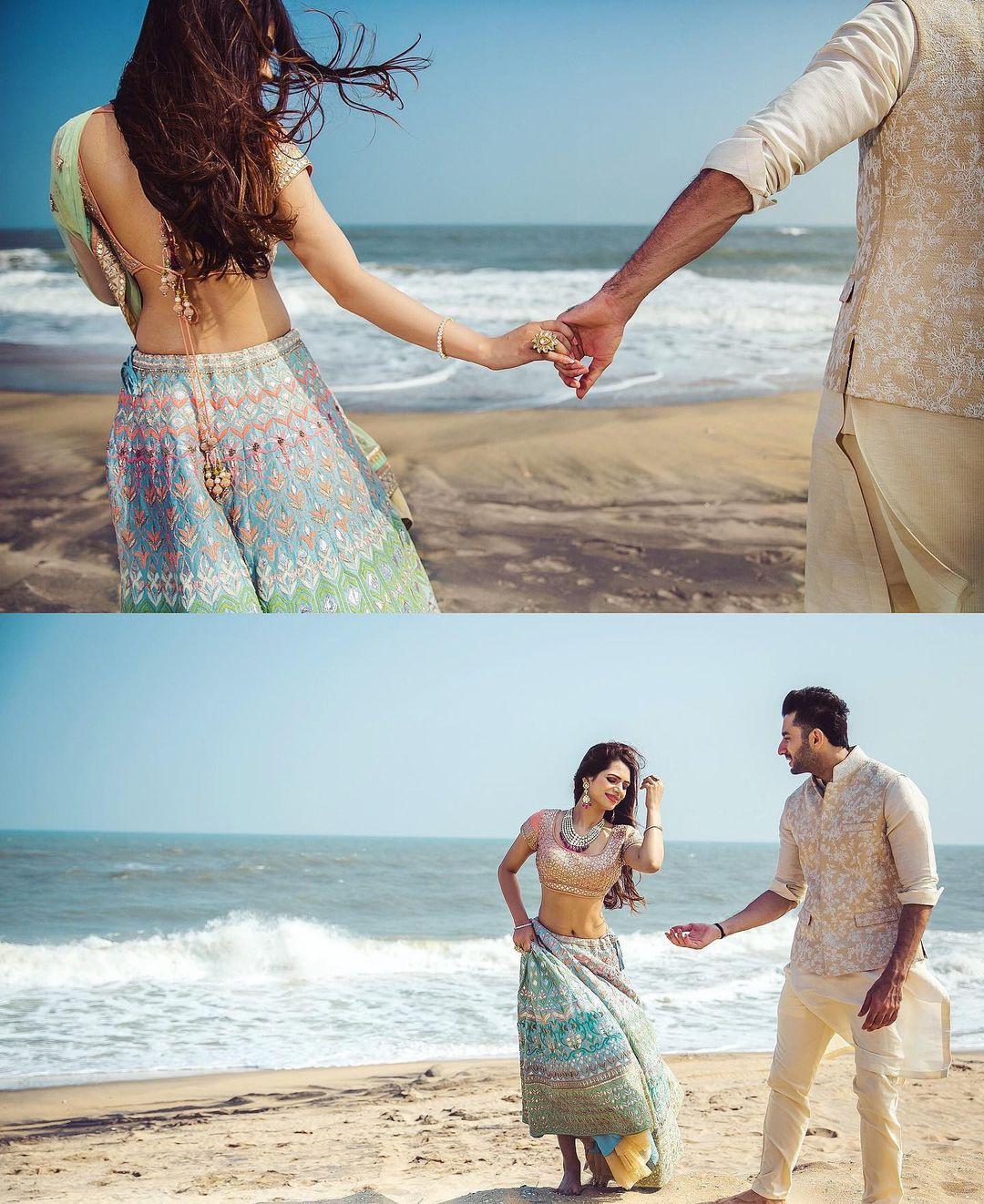 Image Courtesy: Shades Photography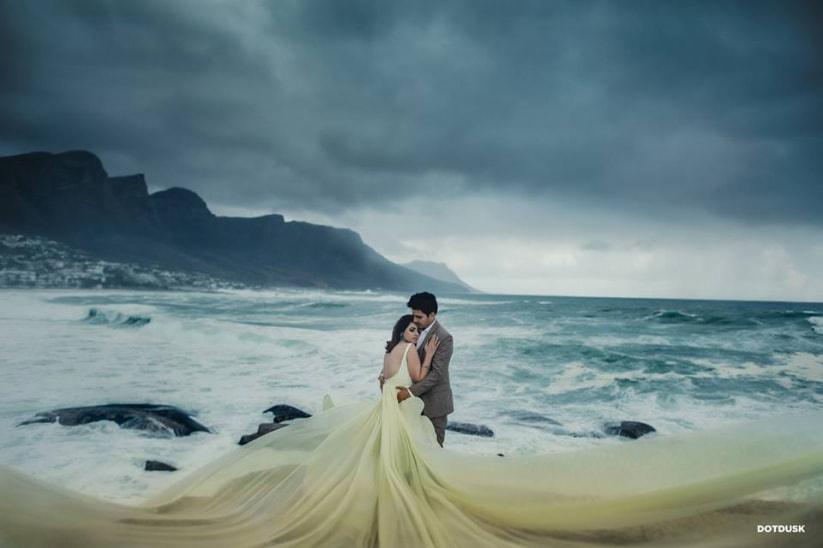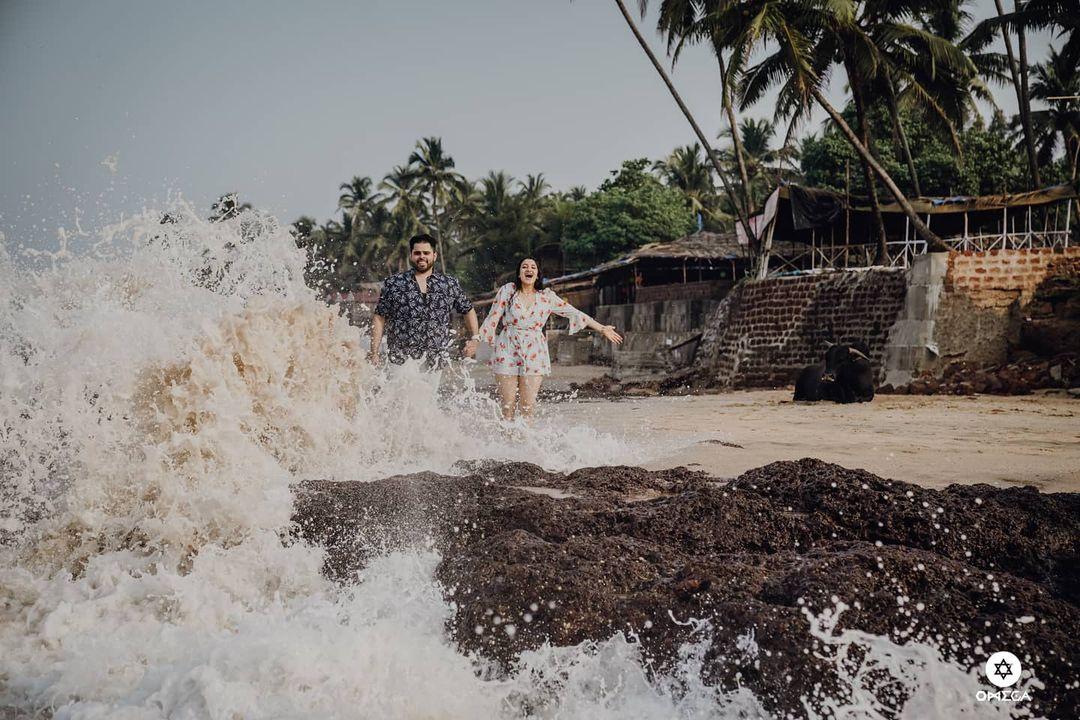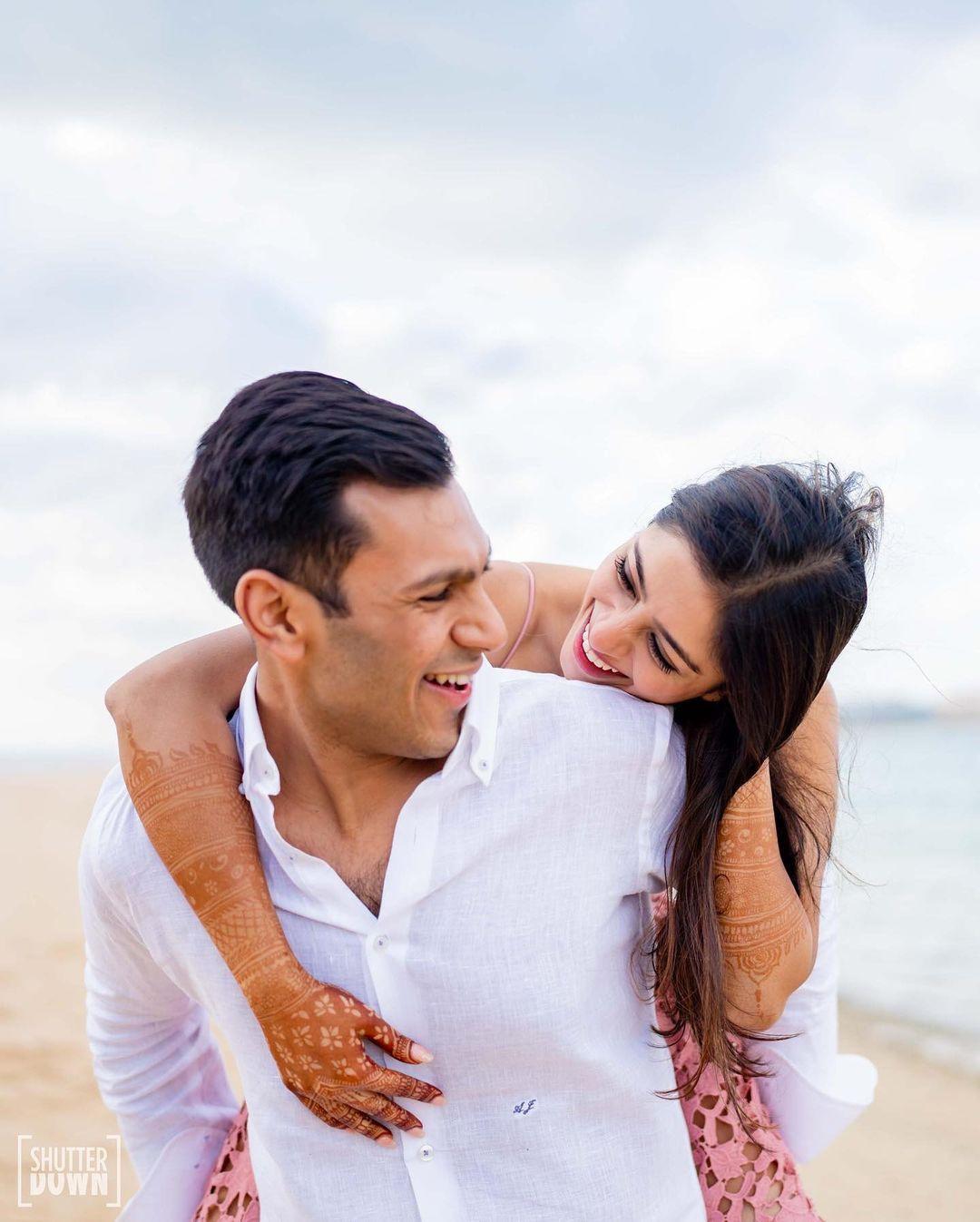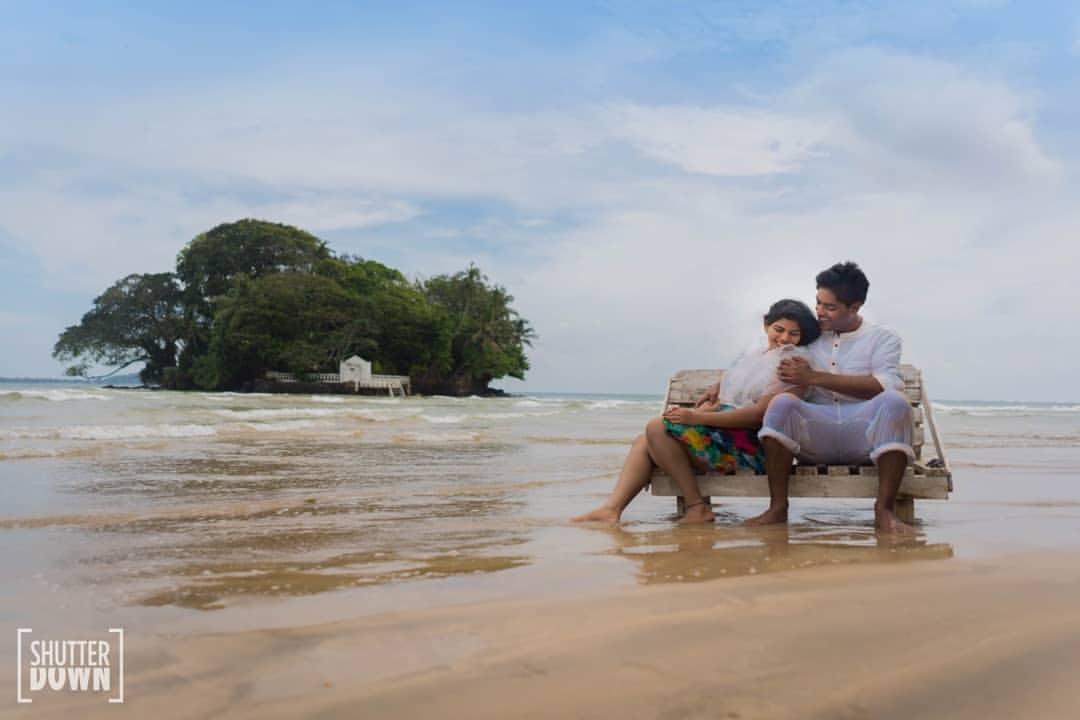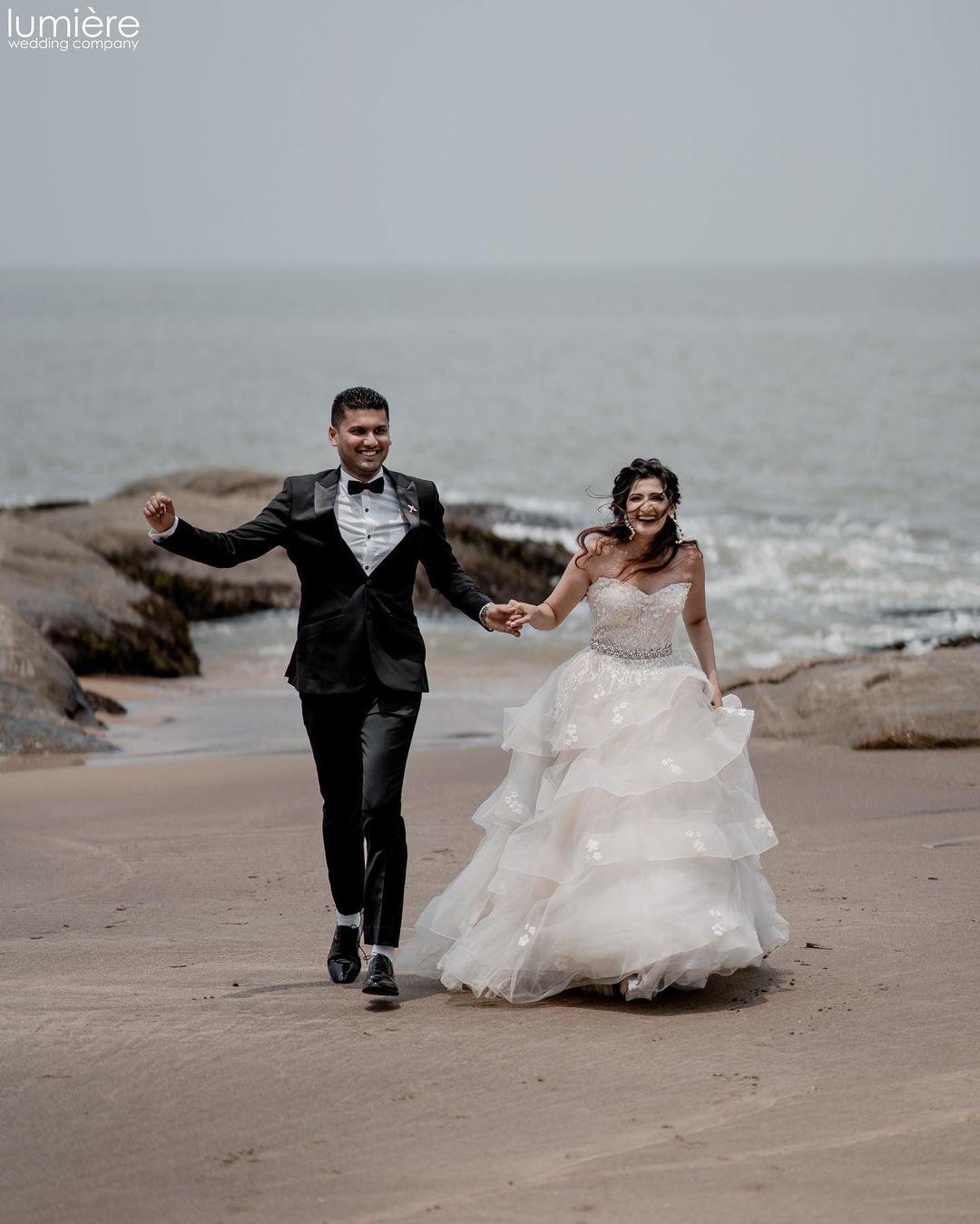 Pre-Wedding Shoots with Animals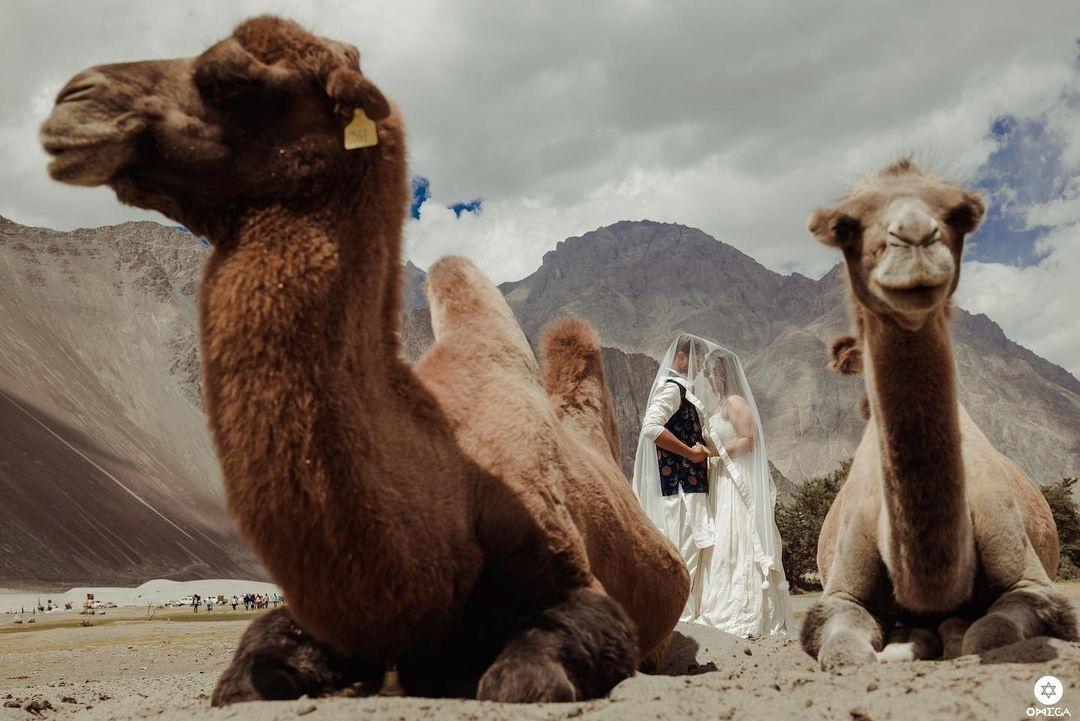 An adorable way to make your pre-wedding shoots all the more exciting and unique is by having animals in the backdrop. However, we strongly stand by animal welfare and no animals should be harmed in the process. Find a stable or a barn and get a hold of these animals in their natural habitat without bothering them. Capture the essence of the majestic creatures like horses and camels to make your wedding photograph breathtaking.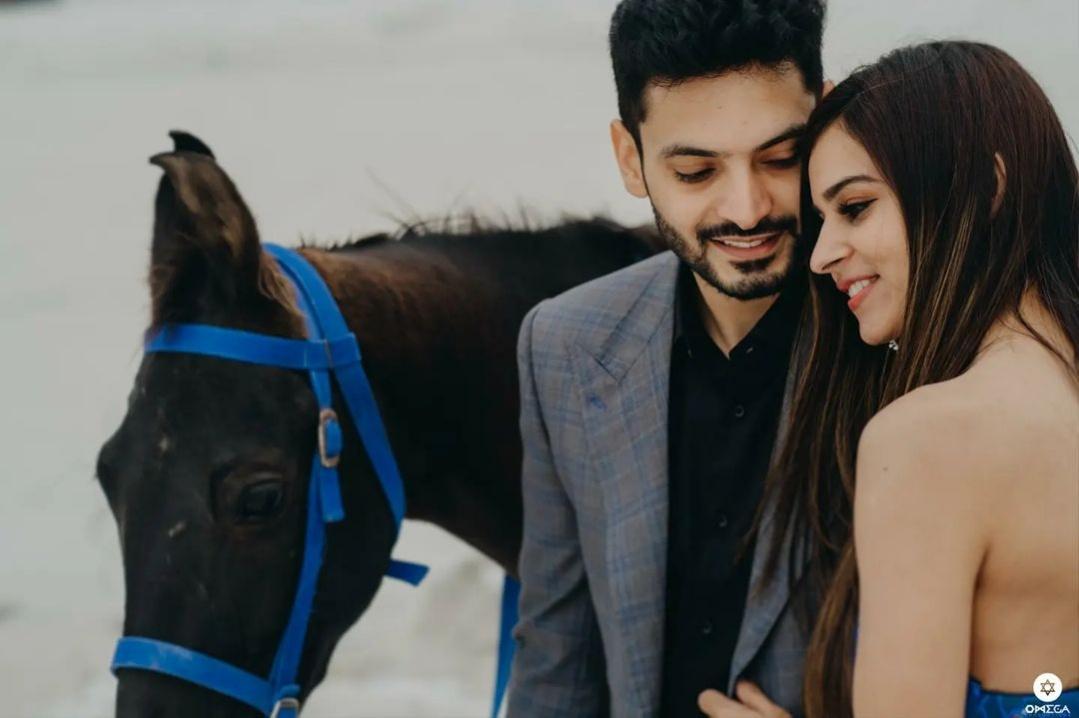 Create your Wonderland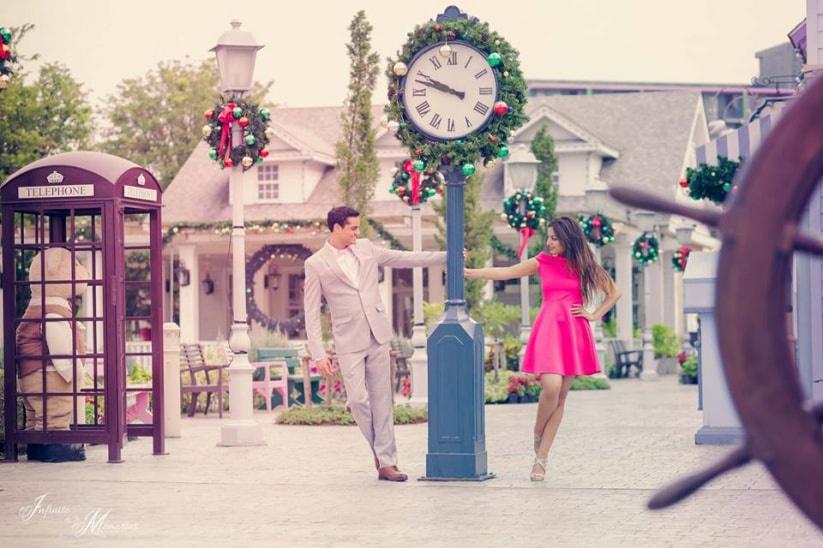 You can even choose a location that holds meaning for you as a couple, maybe the place you met for the first time, or the location for your first date and even one of your all-time favourite places to go. It can be any location which you can make your own and get clicked in a happy and fun manner which would set the mood for your whole pre-wedding shoot.
Fairytale shoots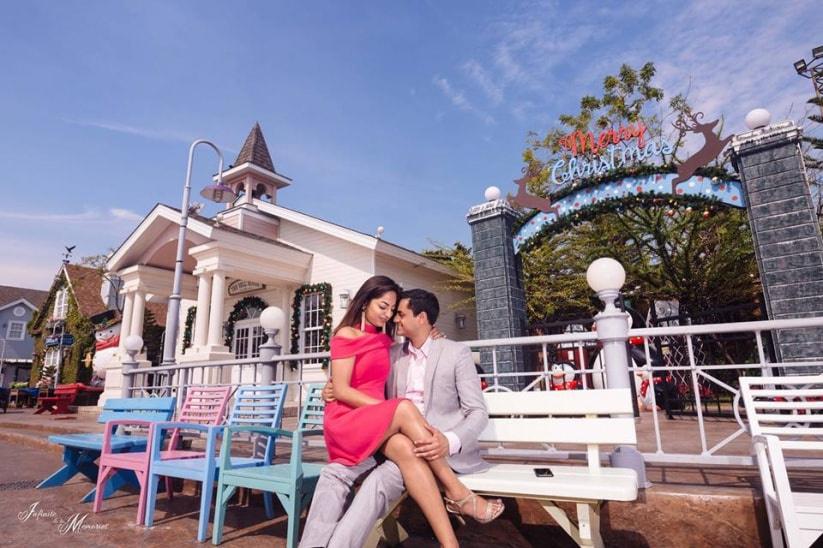 Cute chairs in pop colours, cobbled streets, a huge clock tower, castle-like buildings- many couples go for pre-wedding shoots on an orchestrated set. These end up as perfect shots, straight off a fairytale book!
A college love story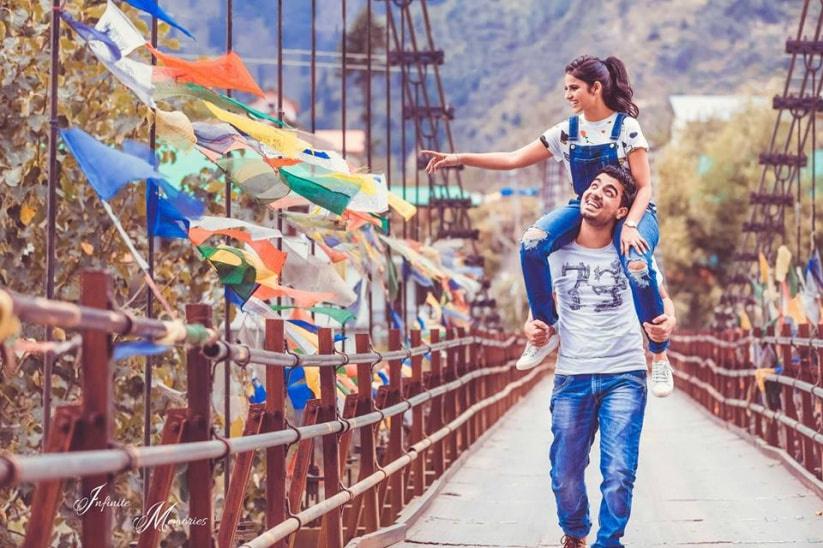 Above all, pre-wedding shoots should be loads of fun. Recreating the memories with your college sweetheart who's now your fiancé, is romantic beyond words! So get lost in that wonderland where you two have had countless special moments.
Capture your Passion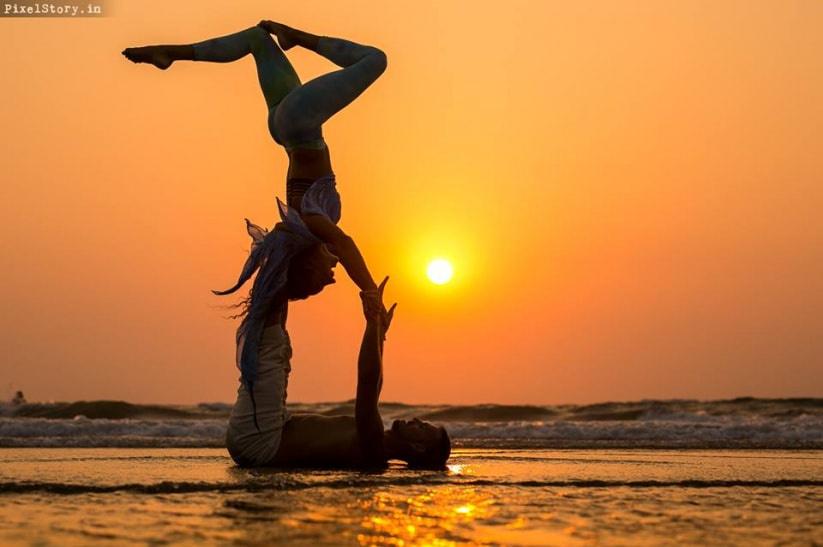 For all the couples leading a healthy life, this is a pre-wedding photoshoot idea just for you. You can stretch and curve and create fun new poses with your partner where you would be building trust as well. Adding a little something to your relationship like such actions will surely ignite the fire that would burn brighter than ever.
Yoga story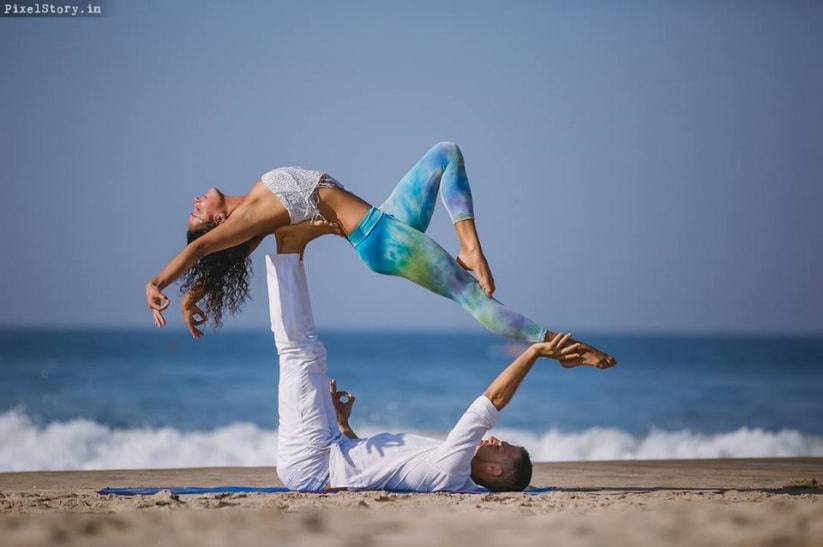 This Yogi and Yogini couple took pre-wedding shoots to another level altogether. Take inspiration and do something that you both are good at for your pre-wedding photos. A shared passion is a rare gift. Showcase that gift in your pictures.
Do the Tango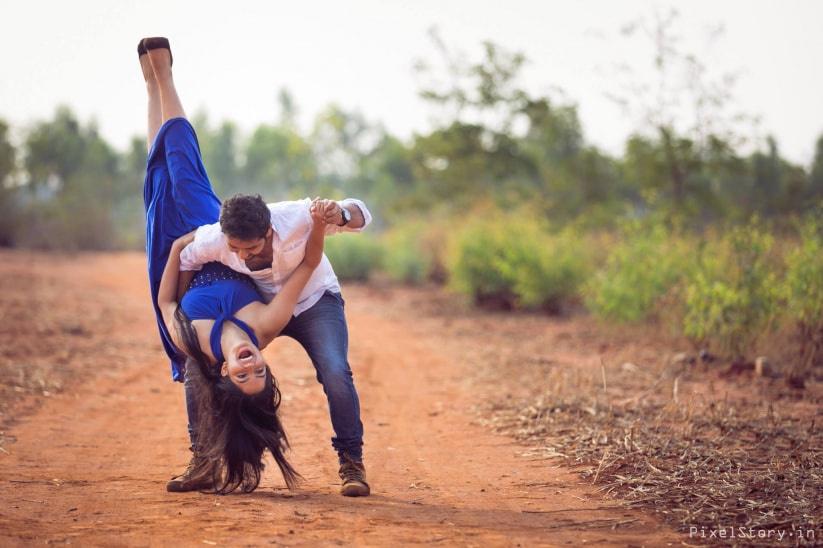 So you both love to shake a leg at a drop of a hat! Why not be that a part of your pre-wedding shoots? Twist, twirl lift...just do the tango and let the photographers take care of the rest!
Underwater Wonder Pre-wedding Shoots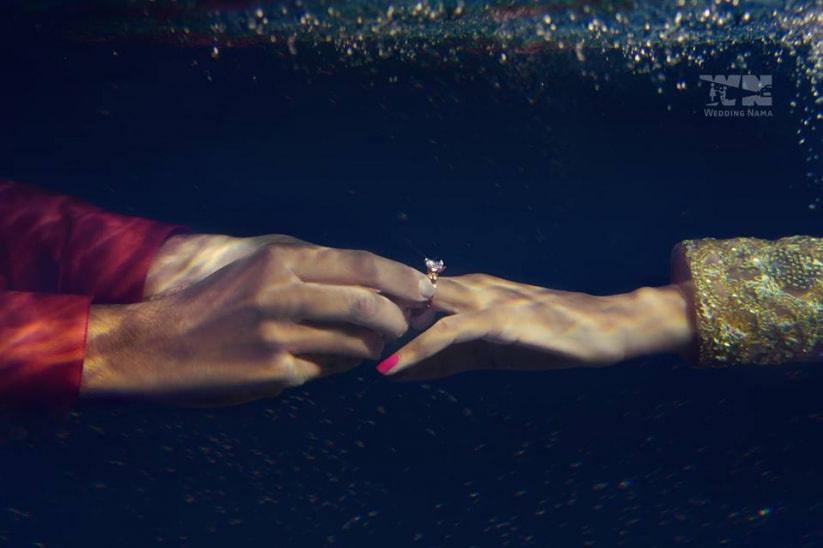 A new concept gaining ground, now you can create your whole photo story under the wide expanse of a sea or pool. It would surely explore love so deep through an exhilarating experience of creativity and adventure that you both would embark on. If experimenting is your thing, then surely dive deep with your partner and it would be an experience for life that you would remember.
An underwater proposal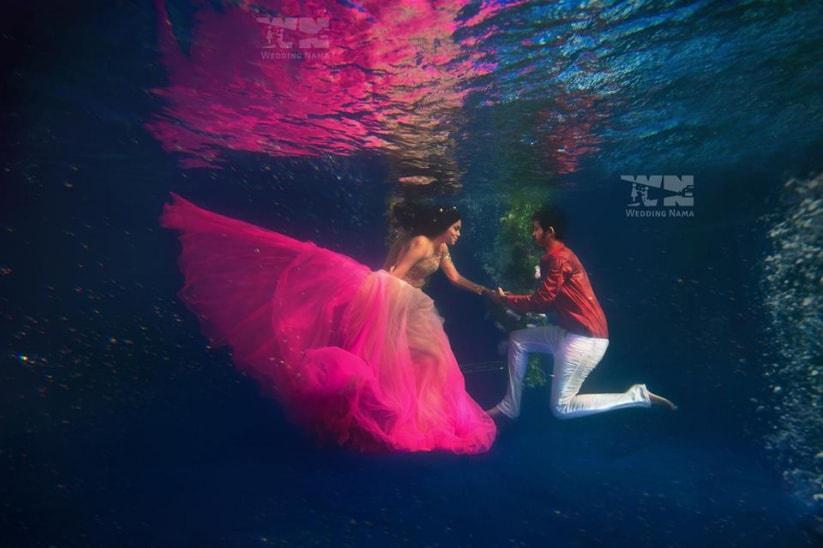 How would you like to get a proposed deep inside the ocean? Magical isn't it? Couples going underwater for pre-wedding shoots are quite an in-vogue these days. It's thrilling, passionate and looks super gorgeous.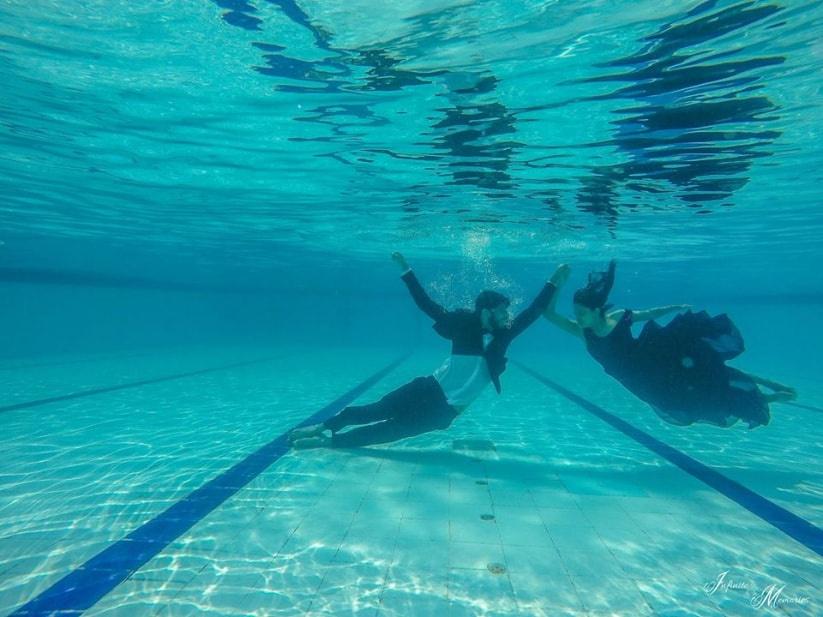 Sourabh and Moulvika too went underwater for their pre-wedding shoots. Only this time it was their swimming pool! The couple wanted to get a homey feel for their shoot and they seem to have had a blast!. So how about some inspo?
Pre-Wedding Shoots on a Boat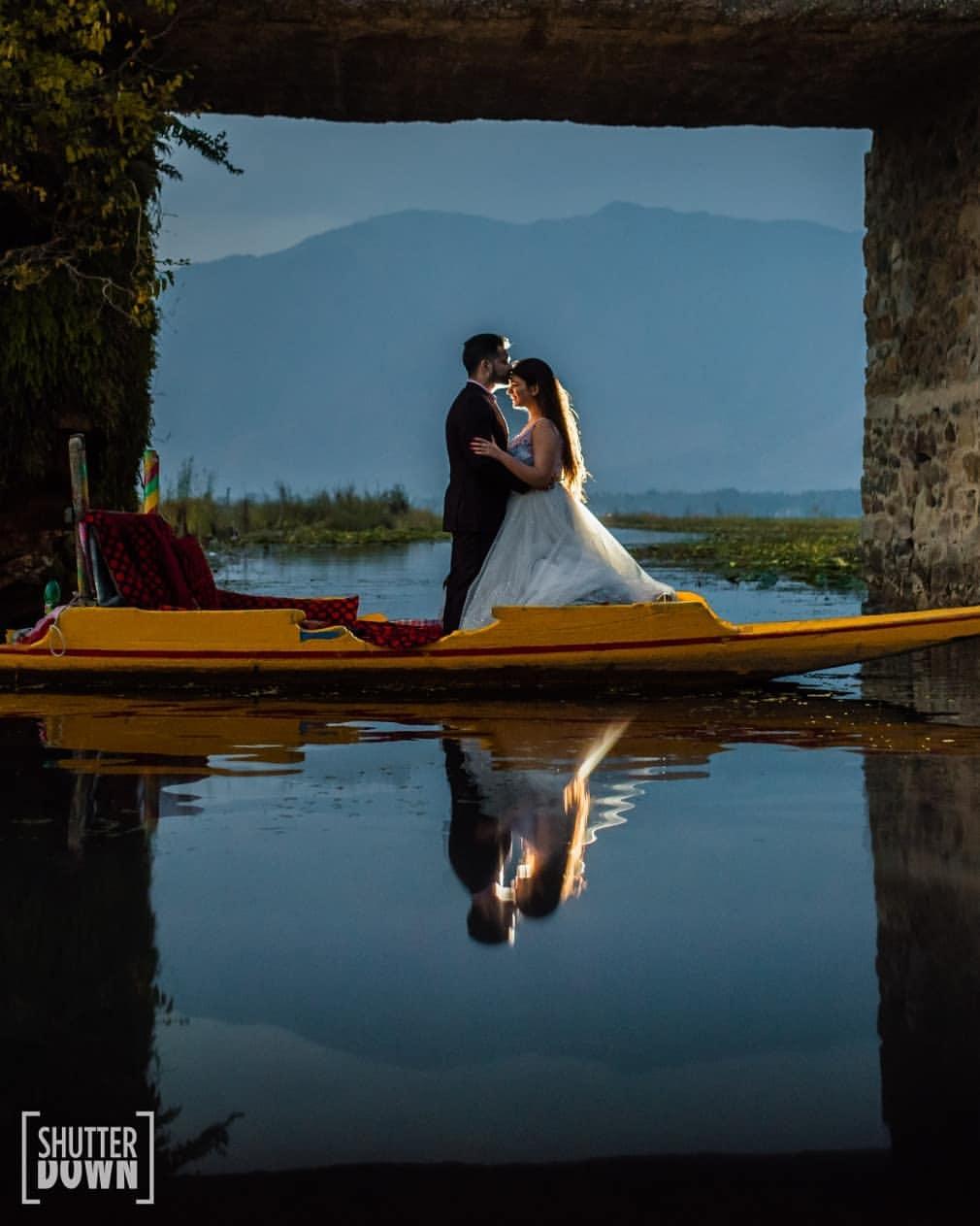 Don't boat rides always sound amazing? Remember the time when Amitabh Bachan sat on a boat gliding through the canals in Venice singing that Do Lafzon Ki Hai song? Well, recreate that beauty for your pre-wedding shoots and find yourself in an enchanting place when you look at your wedding album later.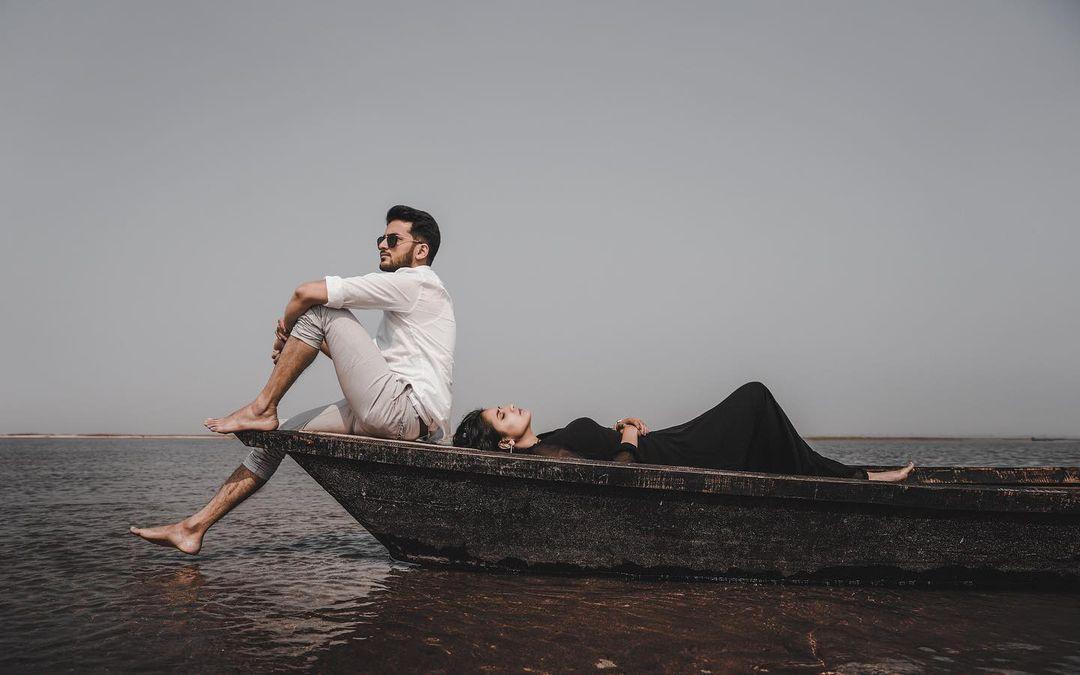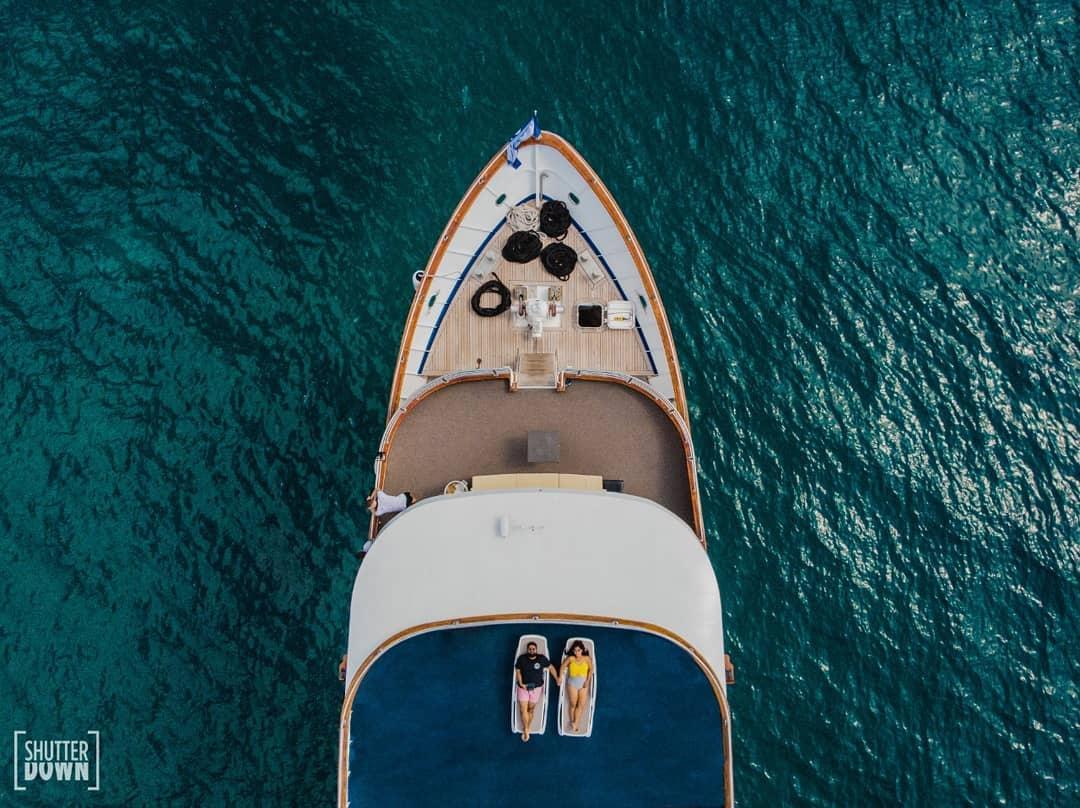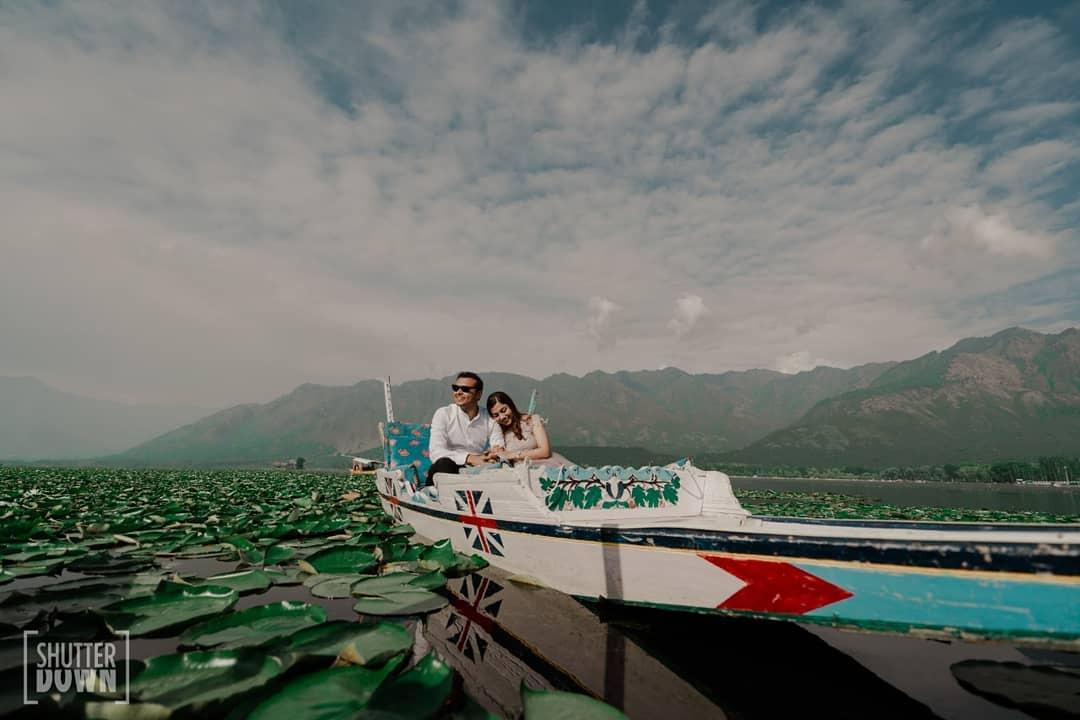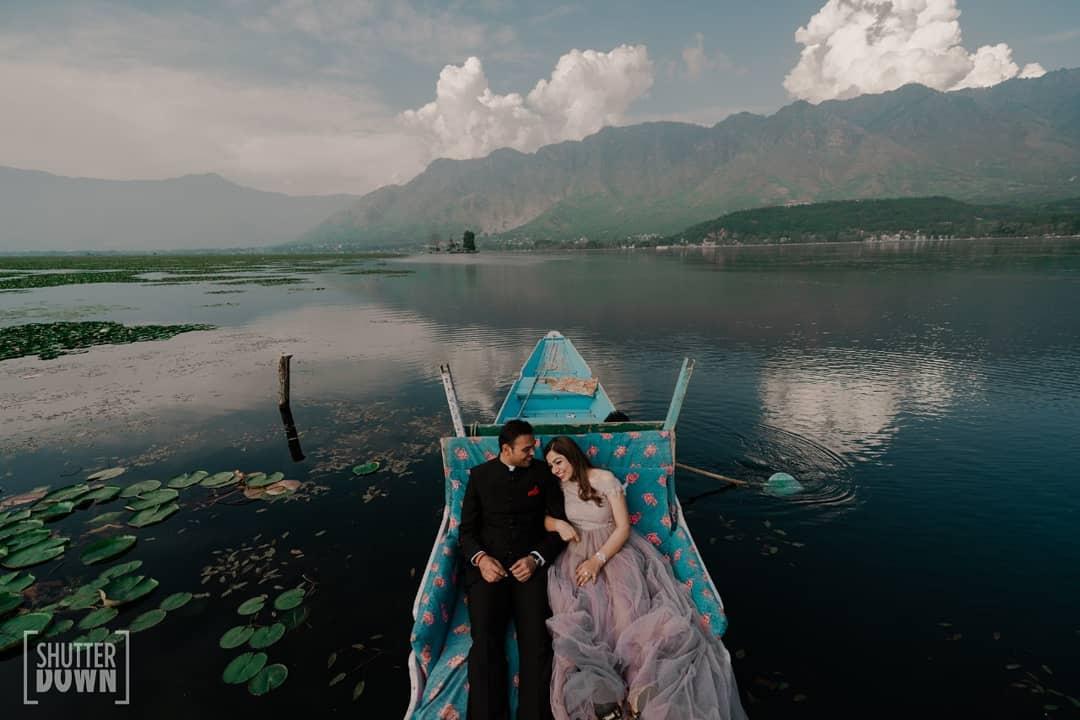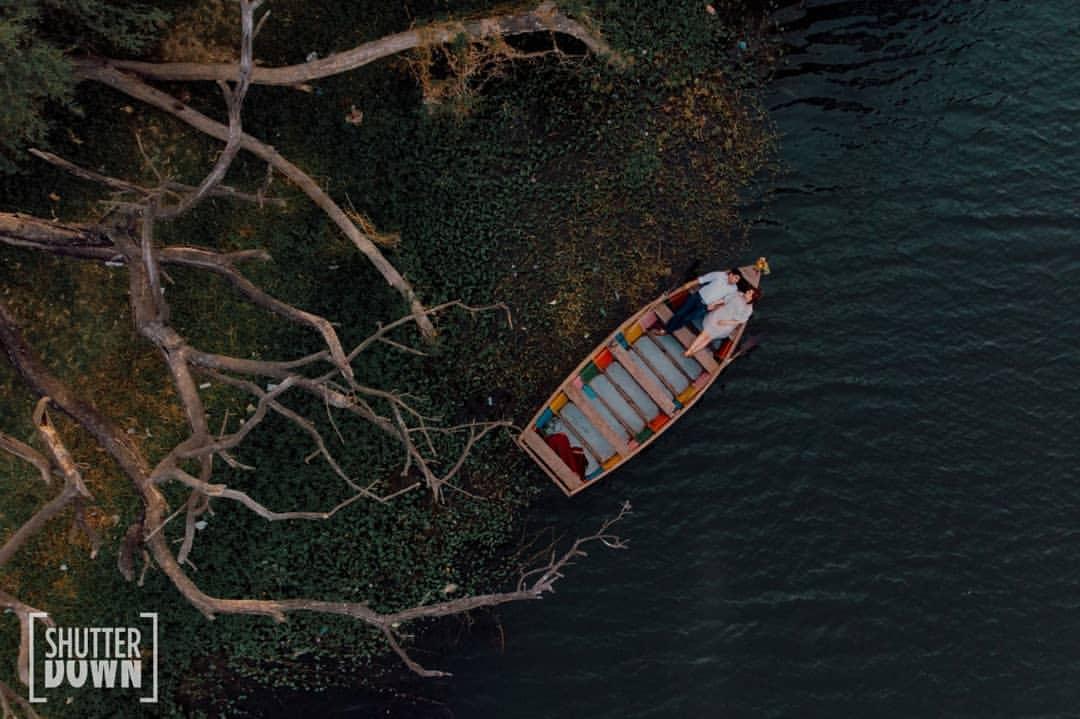 Highlight your own life
And then, there are all those pre-wedding shoots that celebrate the day-to-day lives of the couple in question, celebrating their unique boy-meets-girl studio, with a unique slice of their lives. These could highlight a homely existence, a day at the workplace, a casual date or a coffee together. To work on such shoots, find a concept that works well with the two of you and then take it forward.
At Home Pre-Wedding Shoots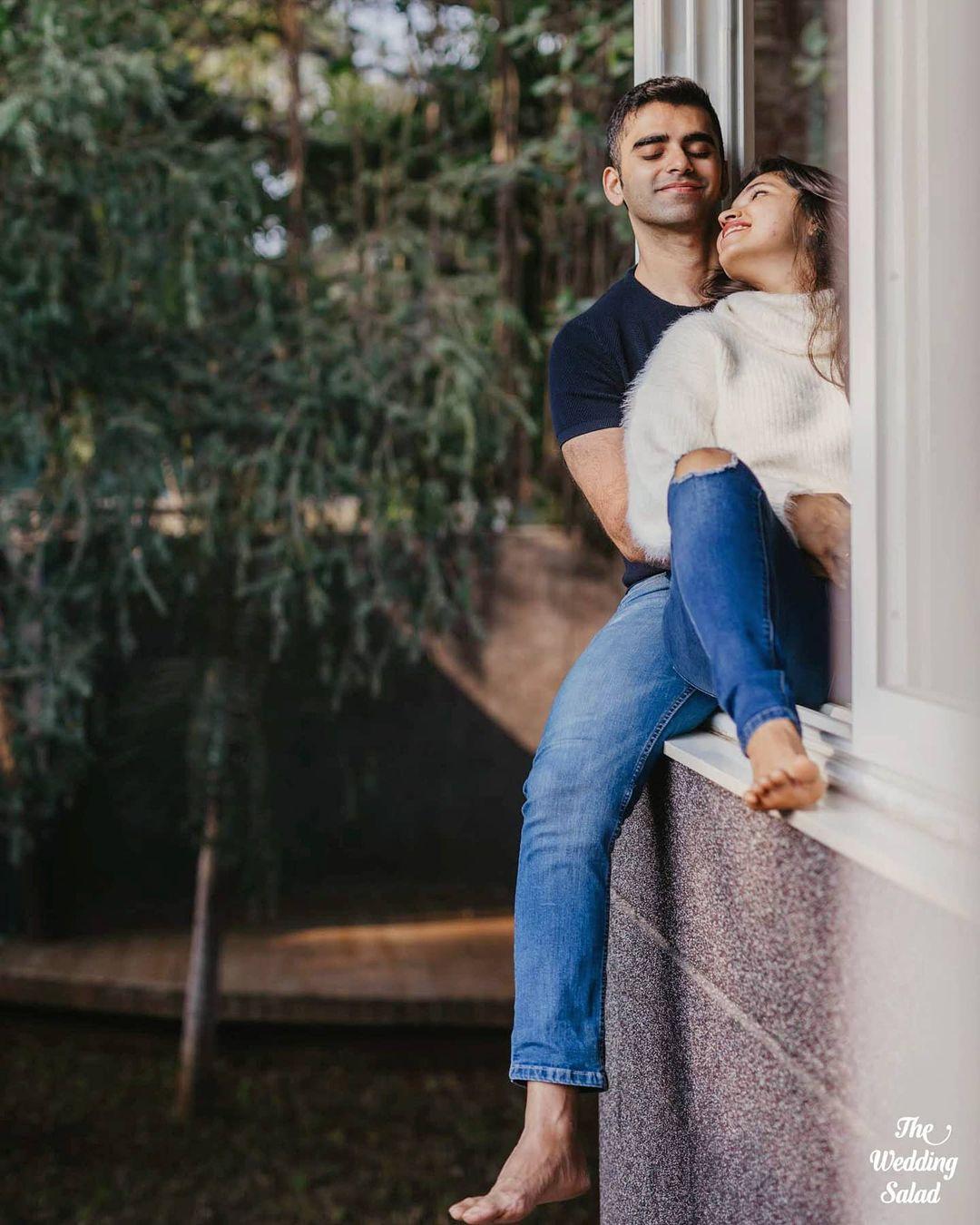 Being at home is what most couples aspire to achieve. Plan a pre-wedding shoot idea at your home and wear some comfortable clothes - basically you get to feel at home while you plan fun and charming pre-wedding shoots at home. Capture the candid moments and flaws along with some beautiful elements while you share your tea with your partner at home.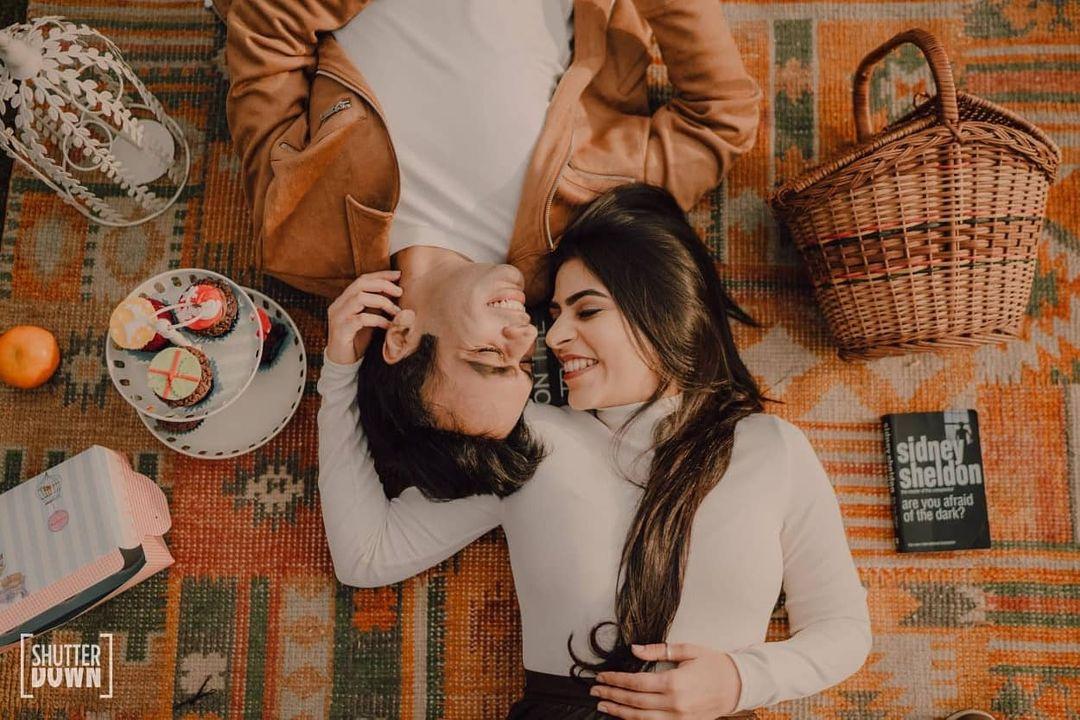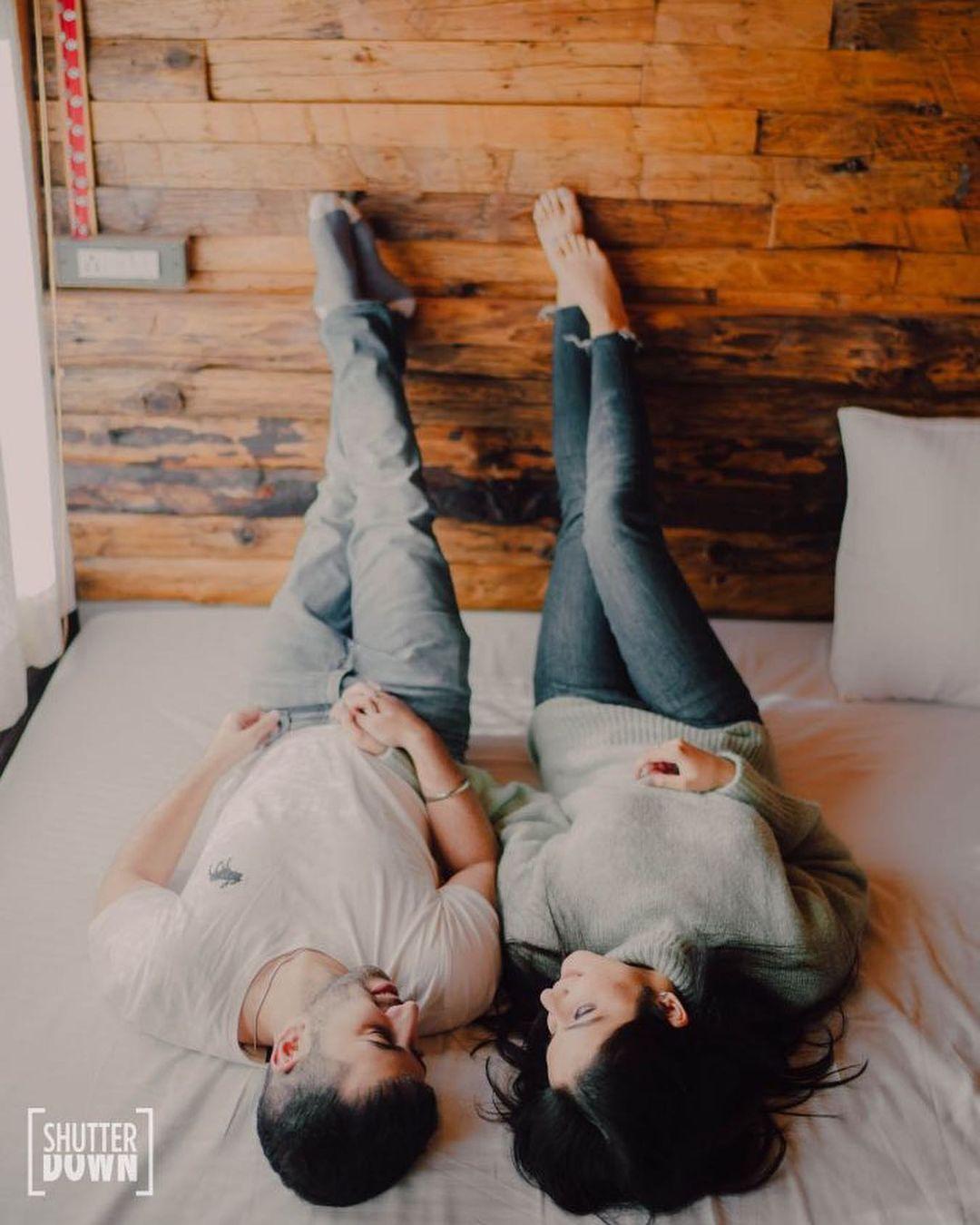 A day in the kitchen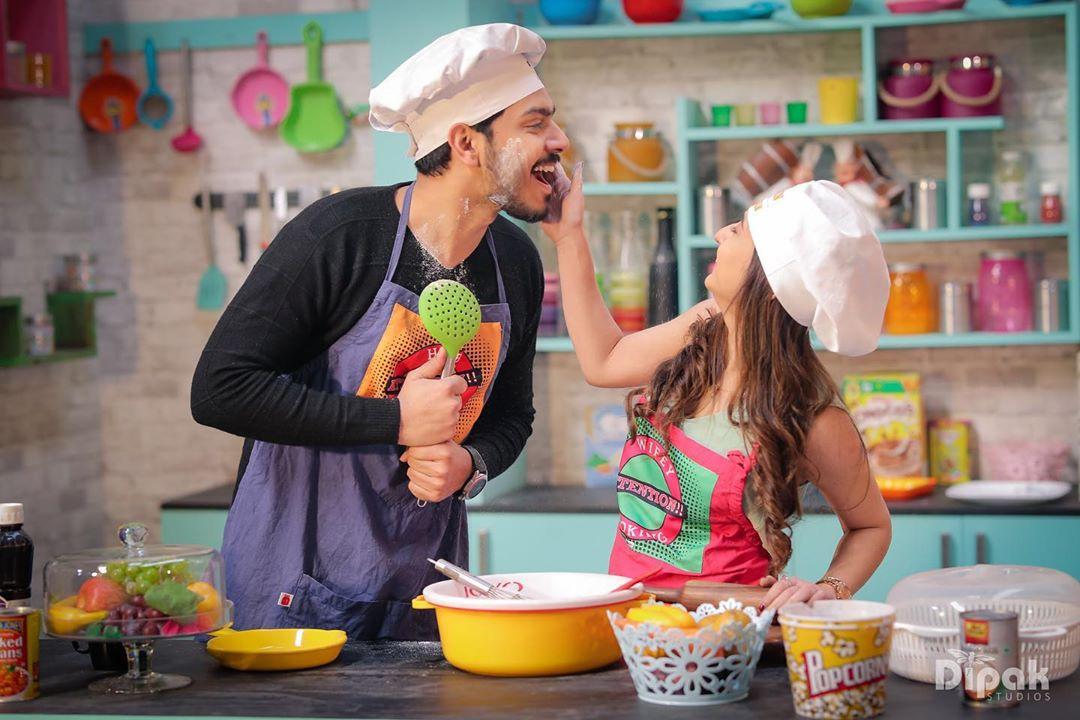 Keen on basic home comforts as the things that keep the two of you together. Then, use it as one of the highlight concepts for your pre-wedding photoshoot. These home-based pre-wedding shoots highlight how comfortable and at peace the couple are with each other - be it in the kitchen, the bedroom, the living space or even a terrace. It could also highlight your enthusiasm at the thought of setting up a home together.
When you fly the skies together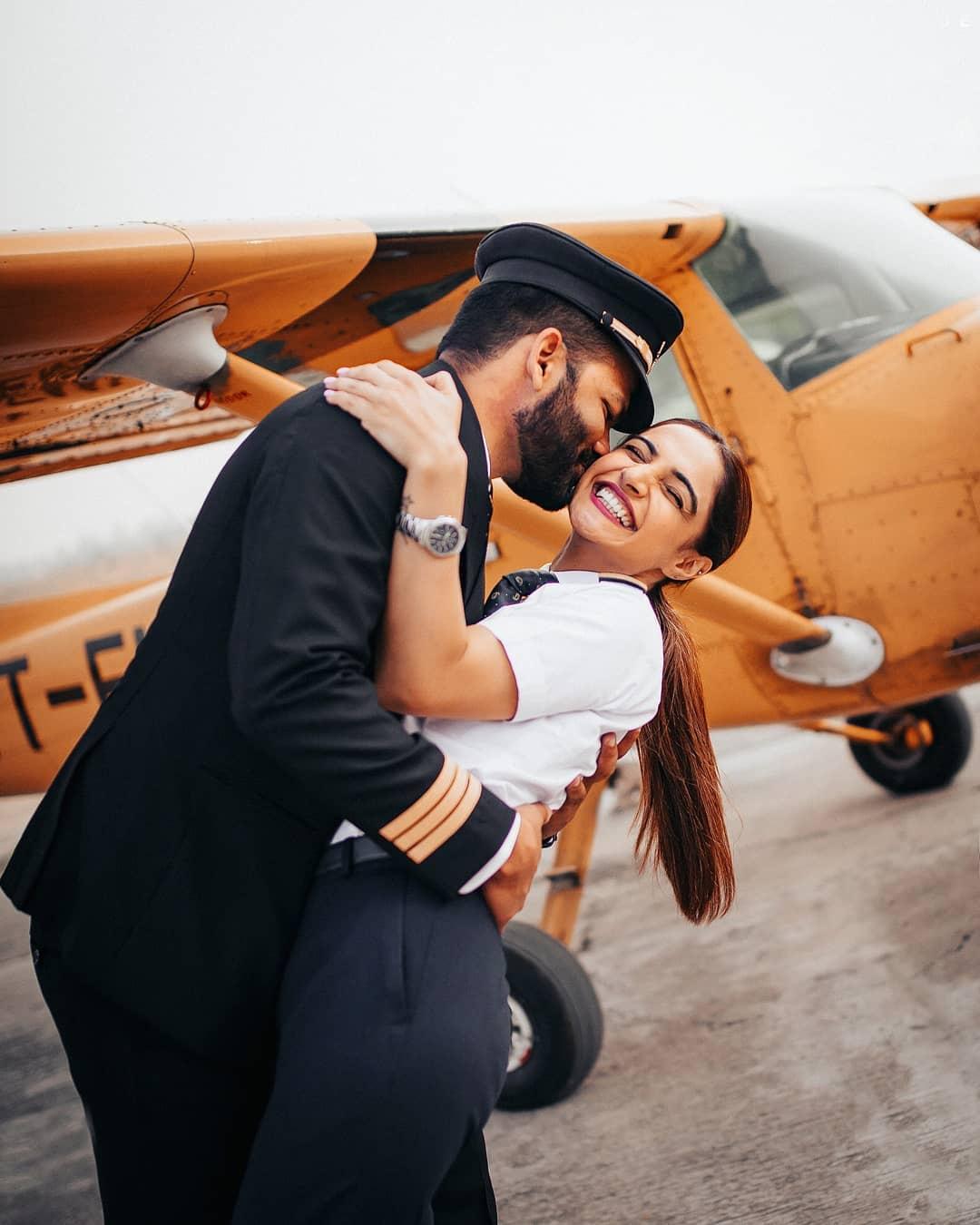 Image courtesy: Shades Photography India
You can also choose to highlight how your careers brought you together - be it whether the two of you are bankers, doctors or even pilots (as this couple captured by Shades Photography India highlighted in their recent photoshoot. Capt. Chanu and Capt. Digvijay choose the pre-wedding shoot to highlight how they held up each other's wings when they fly the skies together.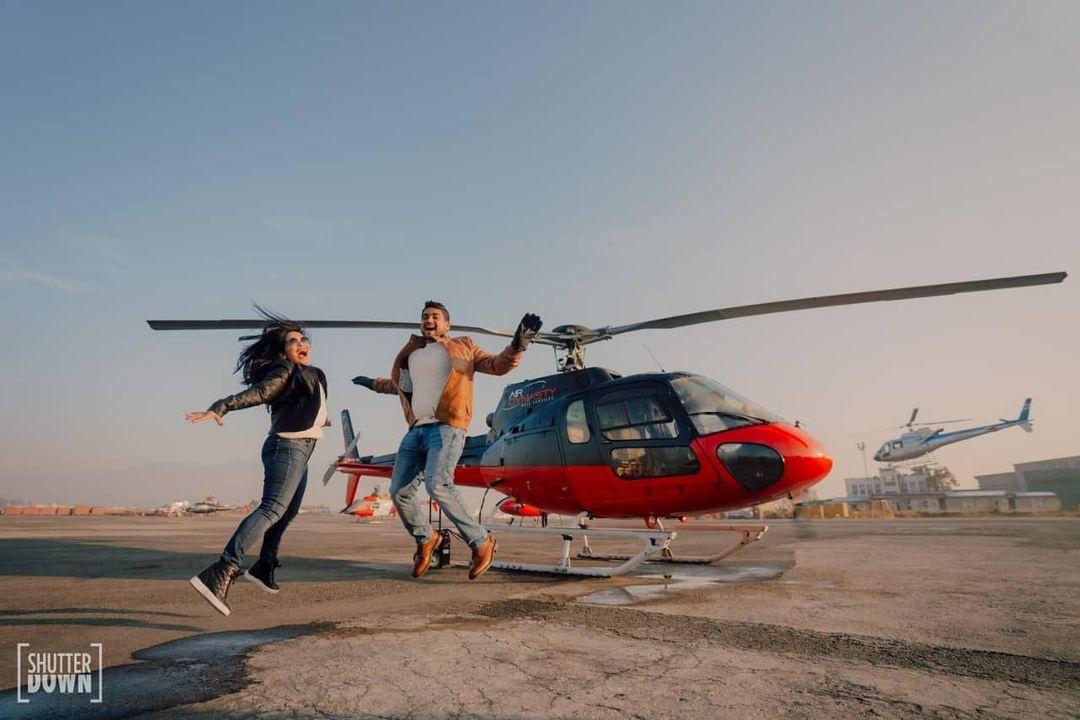 Put on your best pre-wedding photography dress, go to your favourite location with the person of your dreams, have a mini-vacation and let the camera make you feel like a star! What else are pre-wedding shoots for? Read about some useful tips for a unique pre-wedding photoshoot. Know your photographer and let them know you. That's the secret to a stunning pre-wedding album. And if you feel like going all the way, watch these pre-wedding videos for inspiration.
Have you picked your wedding photographer yet? Check out our list of vendors and ask for the best deals.
Find Top Blogs -
Mehndi Design | Proposal Lines | Simple Finger Mehndi Design | Arabic Mehndi Design | Propose Day Quotes for Boyfriend | Wedding Anniversary Wishes for Sister | Tamil Wedding Calendar | Simple Mehndi Design | Pre Wedding Quotes | Engagement Anniversary Wishes | Funny Wedding Wishes for Bestfriend | Blouse Design | Rangoli Design | First Night Tips for Bride | Wedding Anniversary Wishes