Couple Wedding Rings With Price Tags & Shop Tags Just for You!
If you both are on a lookout for the right design of couple wedding rings, you need to check this list of wedding bands for both the bride & the groom out. To forever!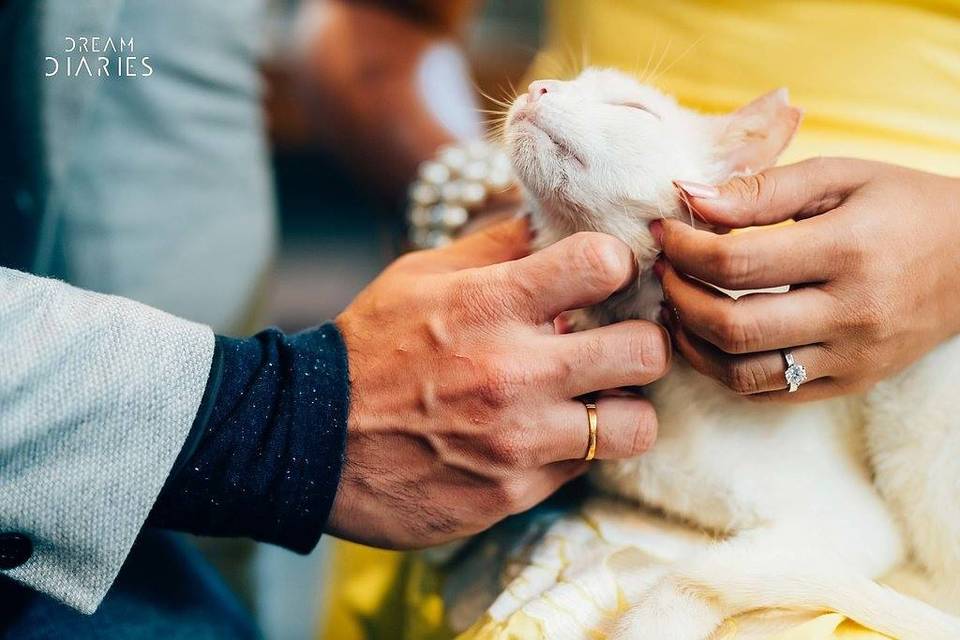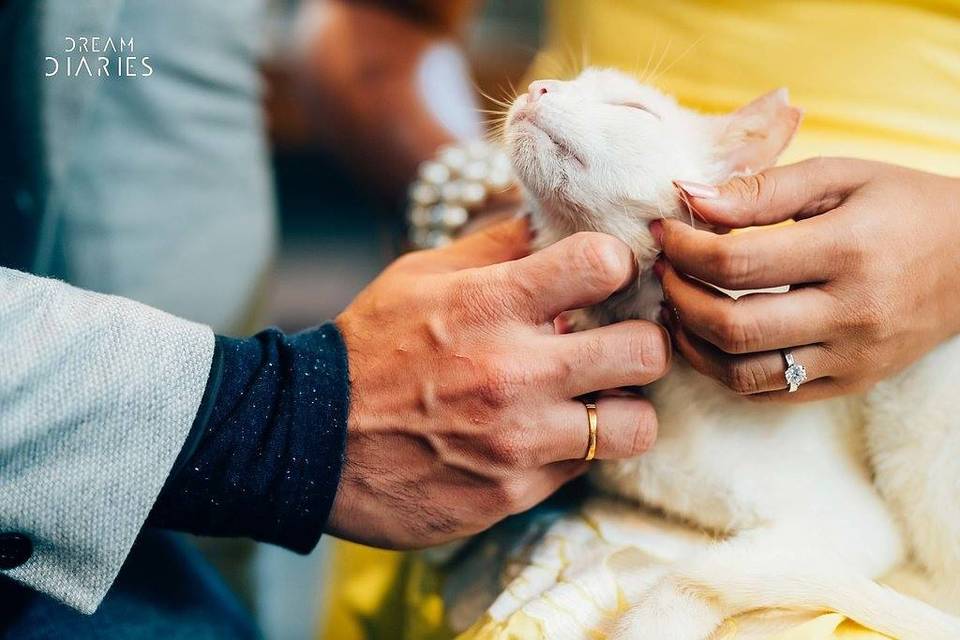 Image Courtesy: Dream Diaries
Let's talk about the bond that keeps couples stay connected, always. No, we are not talking about a smartphone. We are talking about the couple wedding rings that are exchanged at the time of marriage. Our main focus while curating this list of wedding rings was to bring together wedding band designs that will be easy to carry as a regular piece of jewellery.
Some of these designs are minimal, some are meant to shine bright while some are meant to be more symbolic or customised. We suggest that both the bride and the groom-to-be sit together and browse through our list to find the wedding bands that speak to the best. Take a look!
Pure Platinum Rings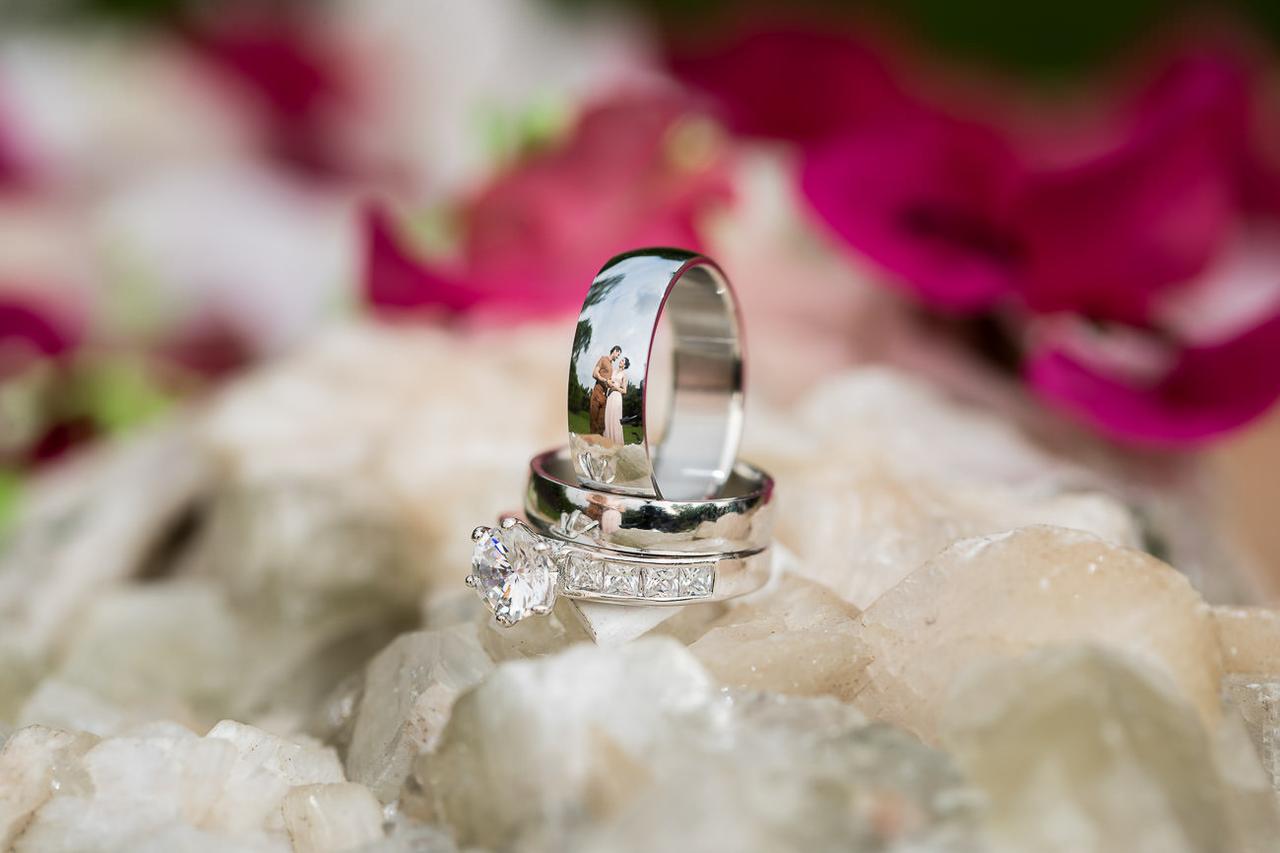 Image Courtesy: Arjun Kartha Photography
Solid platinum wedding bands have become quite a trend among couples nowadays. Unlike the oxidising nature of a silver ring, which often turns the metal dark and discoloured, platinum remains as is and shines polished even when worn on a daily basis. For the brides-to-be, a solitaire can be added for that extra bling. Caratlane offers some amazing designs of platinum rings with a starting price range of ₹13,999 onward.
Solitaire Rings For Two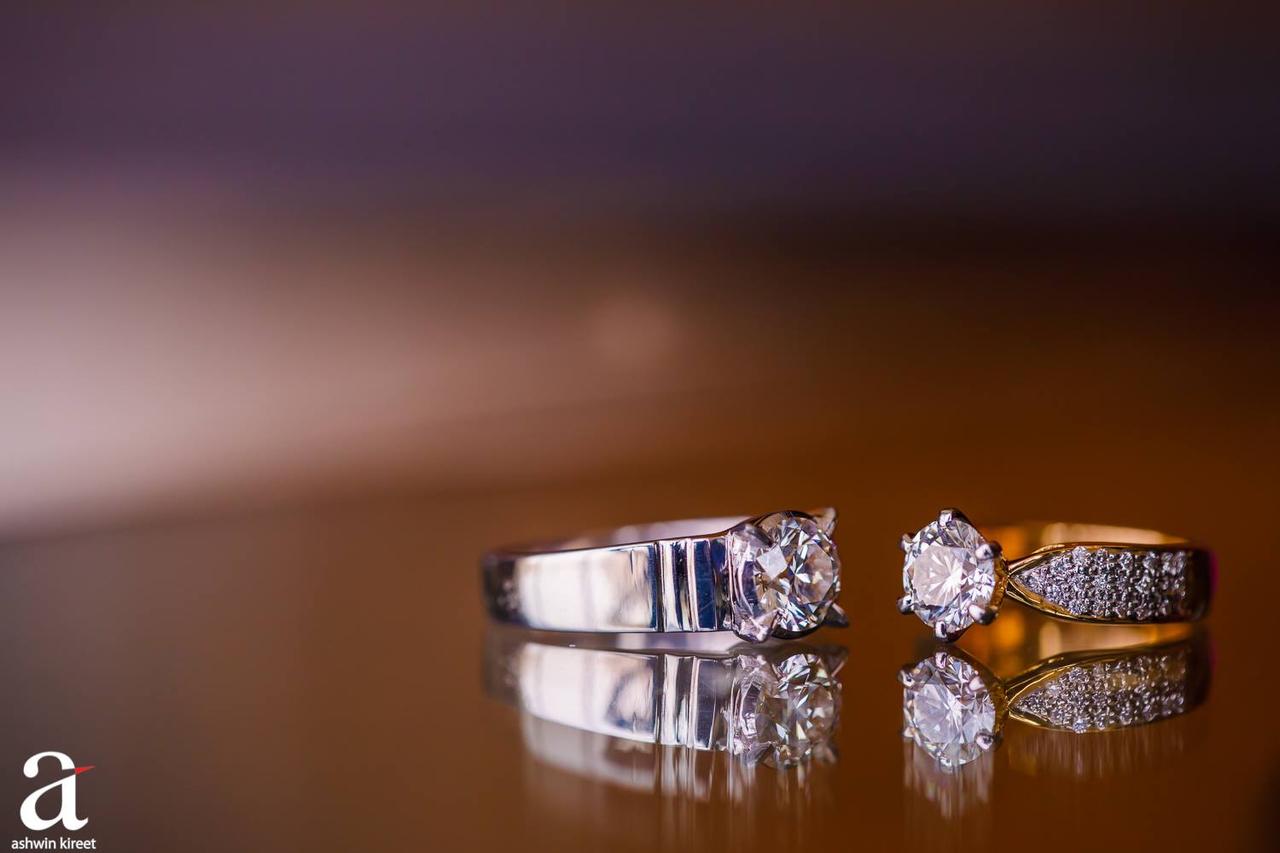 Image Courtesy: Ashwin Kireet
Single diamond stone wedding rings are perfect when the couple wishes to keep their choice simple yet precious. Visit any Forevermark jewellery store to explore the finest designs of solitaire rings with prices depending on the value of solitaire and weight of the metal in question.
Gold For Him, Platinum For Her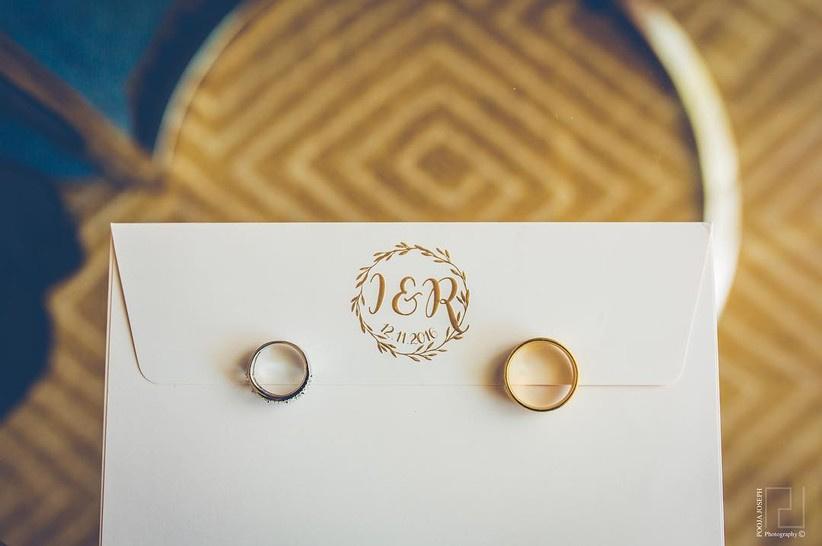 Image Courtesy: Pooja Joseph Photography
Who says that couple wedding rings have to be set in matching metals only? This beautiful amalgamation of the thin gold band for the groom and a platinum solitaire for the bride are a match made in heaven! Don't you agree? Candere by Kalyan Jewellers offers such wedding bands at a starting range of ₹7,800 and above.
Half And Half Couple Wedding Rings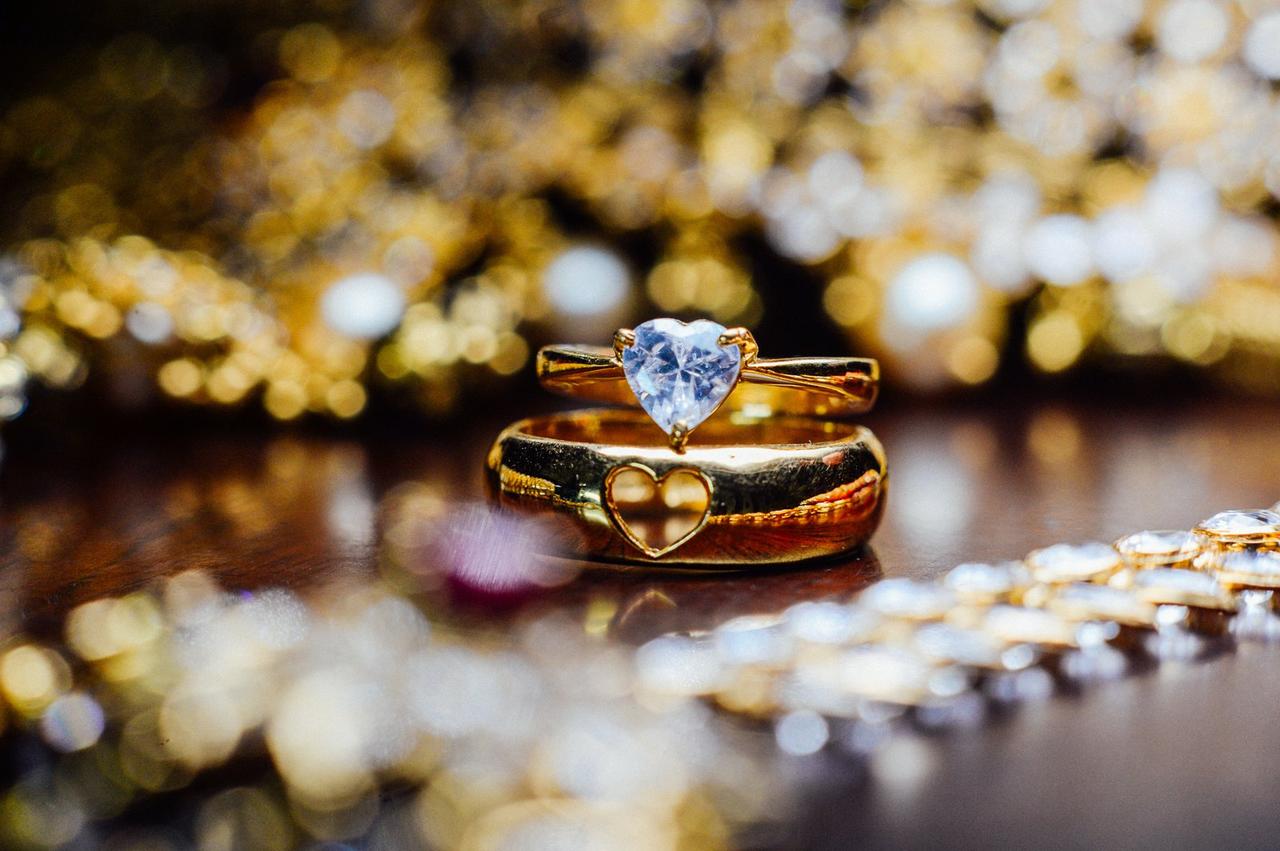 Image Courtesy: Jerometso Photography
While the bride might have the heart, the groom gets to cherish the impression of her heart. This is exactly how one can define the half and half rings best. A more common version of this couple wedding rings style is where half of the heart is sculpted on the ring of the groom and the other half on the ring of the bride. When joined together, the rings form one complete heart. Check out AuGrav where they offer wedding band sets of such designs for ₹88,000 and above.
Diamond Rings On Gold Bands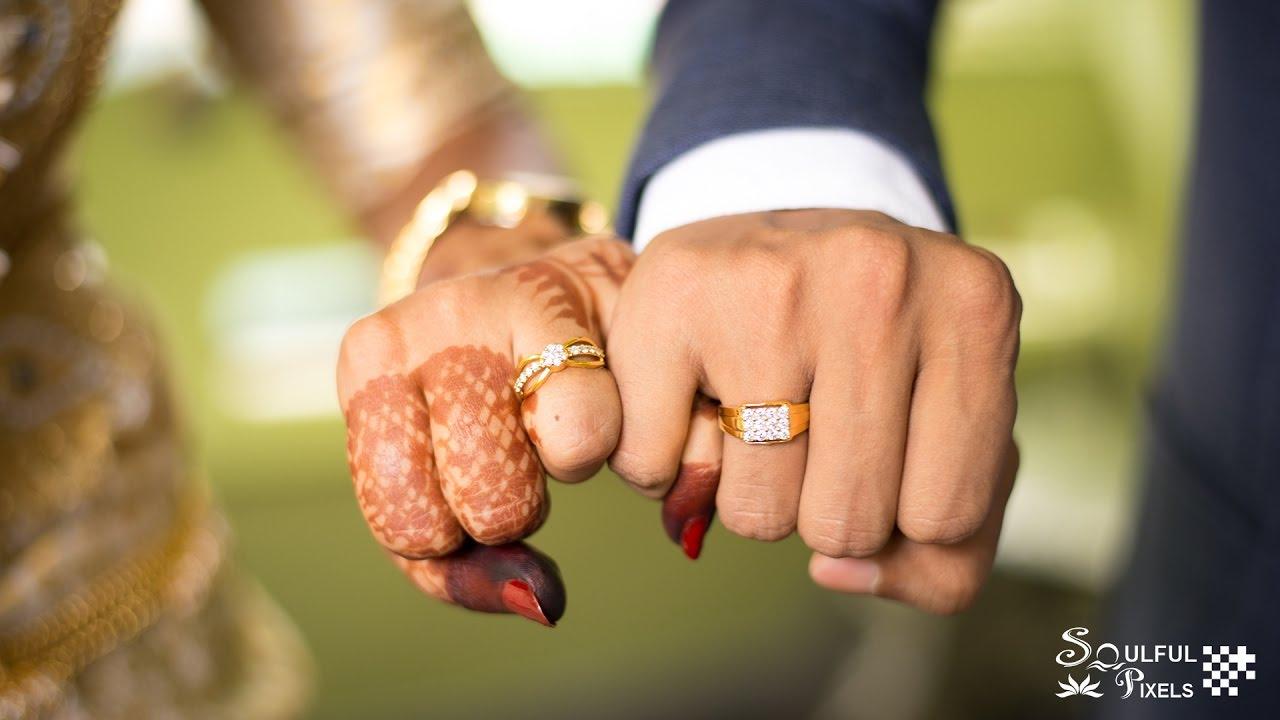 Image Courtesy: Soulful Pixels
Indian weddings have traditionally been more about the gold than any other metal that is used to create beautiful wedding jewellery. Couples who are on a lookout for more traditional couple wedding rings can consider these diamond-studded gold rings that come in a neatly cut design and are a charm to wear on a daily basis. PC Jewellers offer some stunning designs priced at ₹15,000 onward.
Engraved Couple Wedding Rings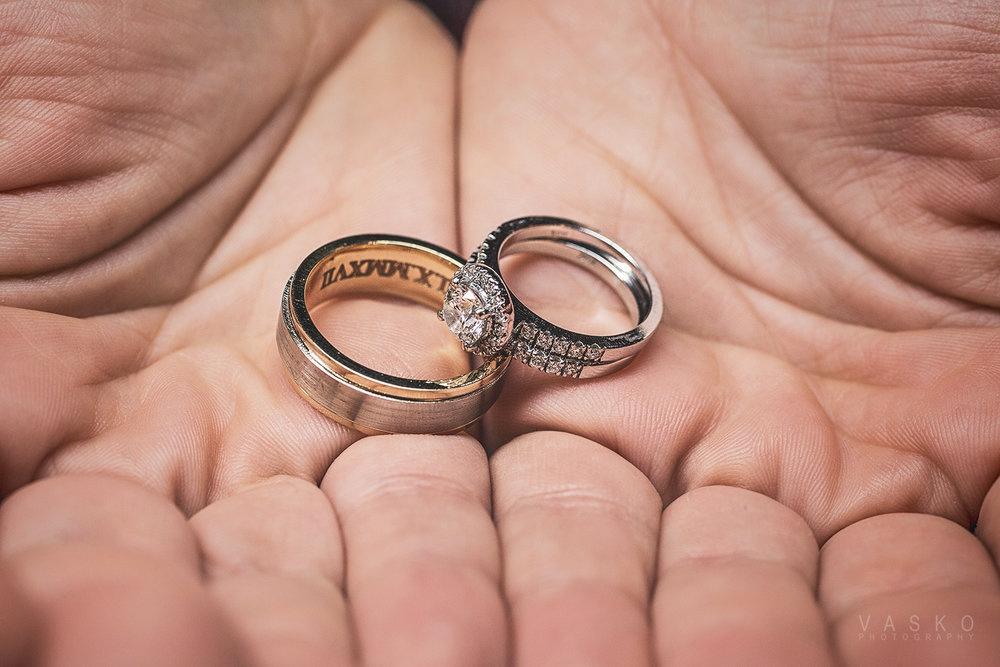 Image Courtesy: Vasko Photography
This one has to be our personal favourite! Engraved with your name or a message or even a vow, these wedding rings are intimate and a great way to preserve love in words between two people. The couples can get their wedding dates engraved for that beautiful personal touch on the wedding rings. AuGrav also offers such customised designs for a price tag of ₹42,000 and above.
Solid Gold Wedding Bands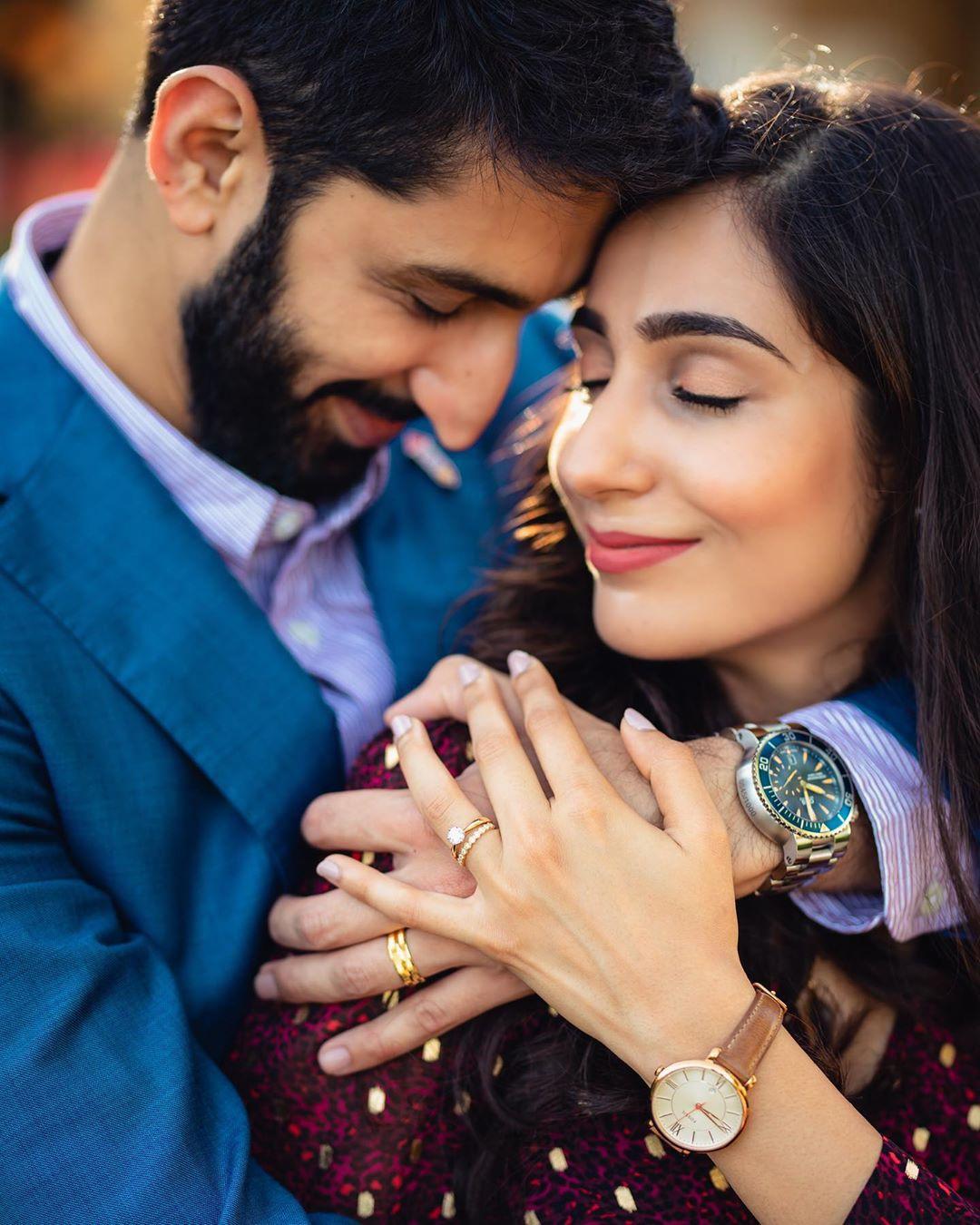 Image Courtesy: JD Art Photography
We call this one an evergreen style of wedding rings. The solid gold wedding bands are simple, solid and hold a lot of emotions that two people get to create when they get married and put a ring on each other's fingers. Orra offers such wedding bands for ₹18,000 and above.
Couple wedding rings are the first and foremost symbol of love, marriage and togetherness. Every time the couple look at their own wedding band, they get reminded of each other. That is the beauty of the wedding rings. Hence, it is only ideal to invest in rings that both the bride and the groom fall in love. After all, marriage is all about duo-decisions, right?
What kind of couple wedding rings do you wish to exchange with your partner? Comment below and share your favourite ring pictures with us.