List of Indoor Wedding Games for an Intimate Wedding Ceremony
Planning an intimate wedding & need exciting wedding games? Take a look at some fun indoor wedding games for an intimate wedding ceremony for couples & guests.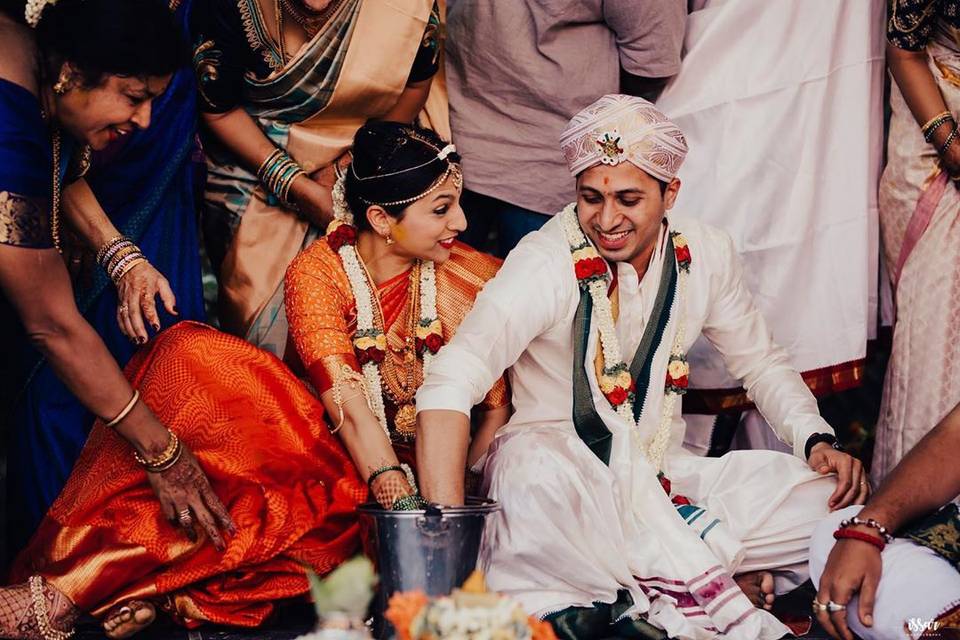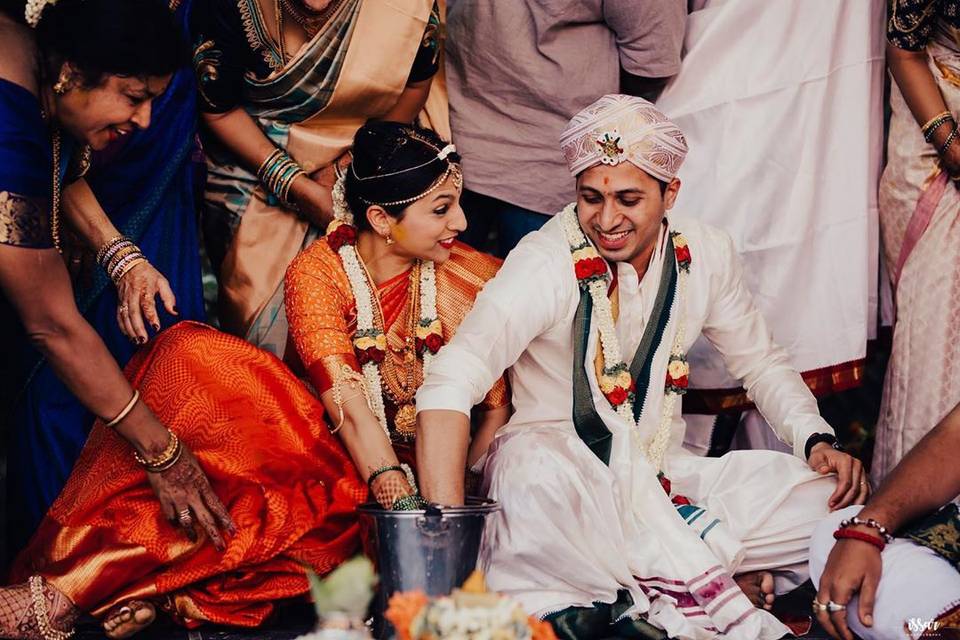 Image Courtesy: Shashank Issar Photography
Every Indian wedding event has certain fun elements that make them more exciting. There are certain traditions like Joota Chhupai and of course wedding games! Be it the newly married couple, the bridesmaids, family, or friends, everyone awaits the Shaadi games. From finding the ring in a bowl of milk to a Family trivia, these are the most candid and fun moments that the couple shares with their family members and we love it!
With the pandemic pushing everyone to meander their ways around the "new normal", planning an intimate wedding is the need of the hour. But making the guest list short to a smaller one obviously doesn't result in less fun. You can still have a truckload of masti by playing some exciting indoor wedding games for an intimate wedding ceremony.
So, let's take a look at these indoor wedding games designed for both - the couple as well as the wedding guests, listed below!
FOR THE COUPLE
Here is a list of fun, quirky, traditional as well as unconventional indoor wedding games for an intimate wedding ceremony exclusively for the couples:
Where's My Groom?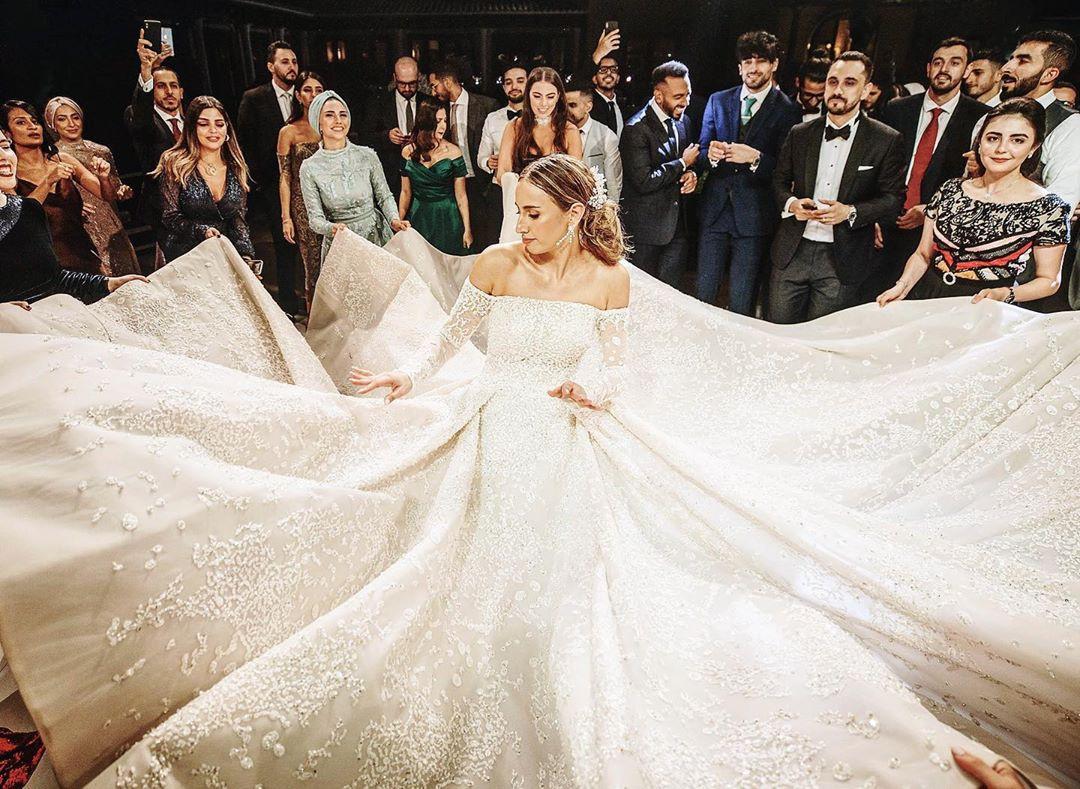 Image Courtesy: House on The Clouds
This particular wedding game is traditionally played in a Christian wedding and can be a lot of fun for the newly-wed couple and guests alike. The bride is blindfolded and then has to identify who her groom in a room full of men is, only by touching the clothes and face. We suggest you play the perfume card smartly!
Fun tip: Assign a prize if the bride gets it right. Like a junk jewellery or a gift coupon. In case she gets it wrong, you could assign a punishment.
Family Trivia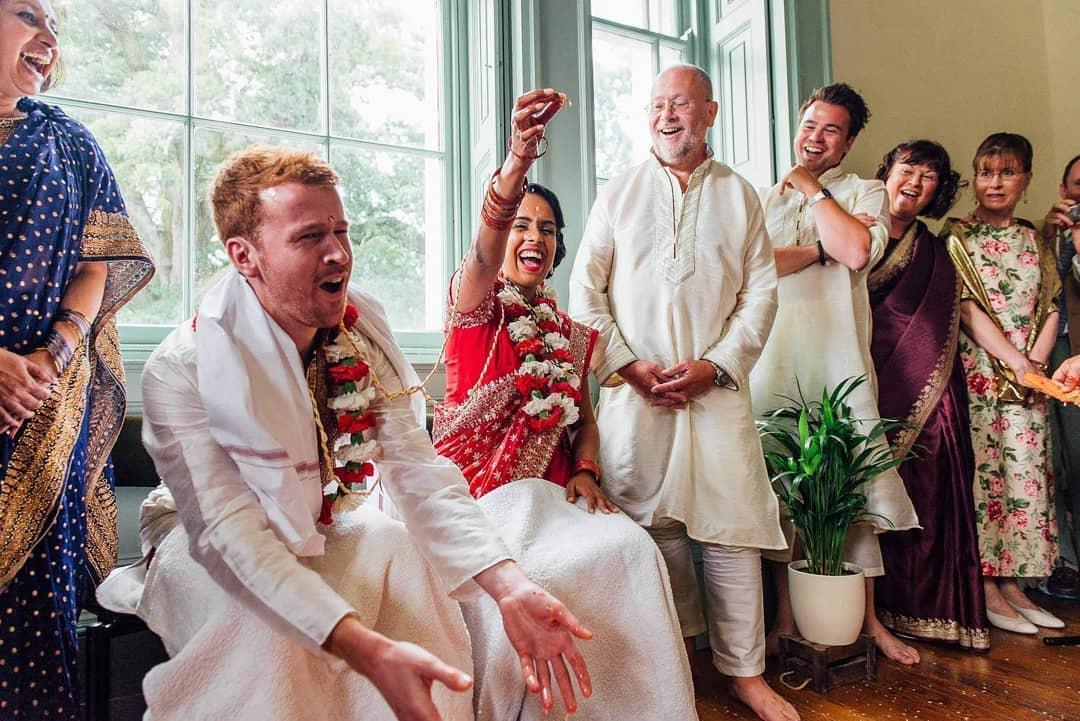 Image Courtesy: Nikki Cooper Photo
Arrange a quiz game between the bride and the groom. But this would be exclusively based on each other's family members. Ask questions about each other's family and relatives to see who knows their partner's family better! Trust us, this is tougher than it sounds. For instance, she might be in the same room and your partner might not be able to answer questions about your favourite granny. It sure is tricky, but worth the fun because you're already married and there's no going back!
Fun tip: For every correct answer, the concerned relative could give the bride/groom a token like a hug or a small gift. For every wrong answer, maybe an ear-pull. In-laws must be loving it!
Mishti Contest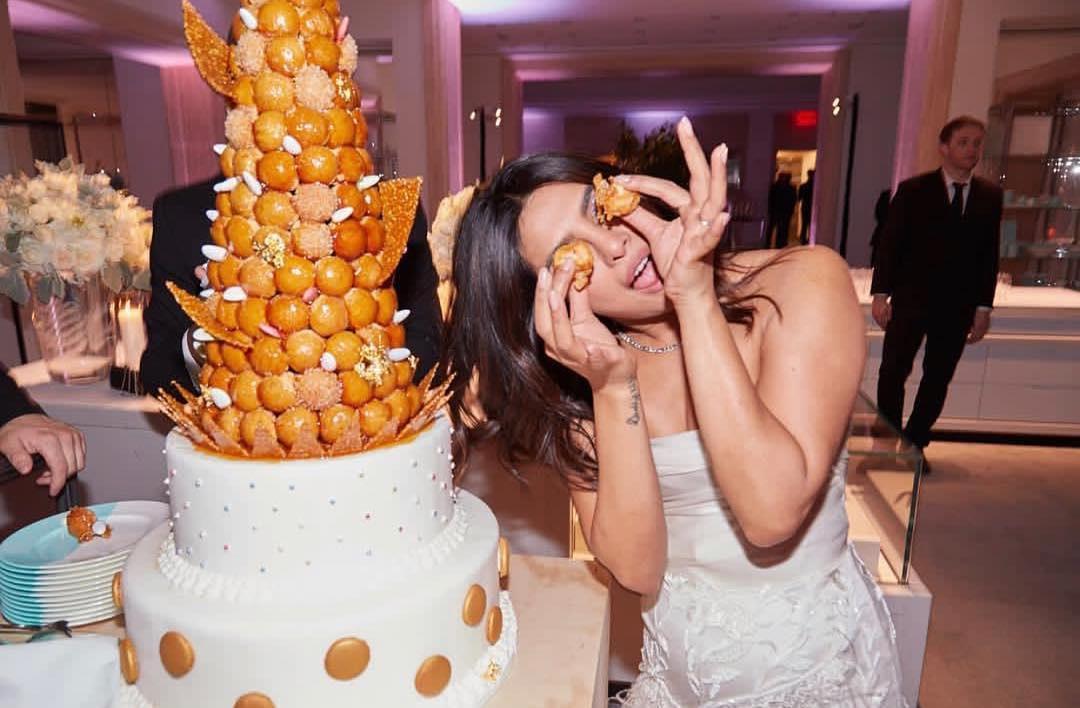 Image Courtesy: Priyanka Chopra
One of the traditional indoor wedding games for an intimate wedding ceremony, this game is a part of most Bengali weddings. It's simple, sweet and totally delicious. Basically, the bride and the groom compete on who can eat more number Roshogollas (or pick gulab jamun). Other alternatives like Laddoo or Barfi will do too. Maybe switch it to a Panipuri eating contest if you are not a sweet lover. Be creative but make sure your guests pick a team and root for that person out loud. HOW'S THE JOSH?
Fun tip: The winner gets a gift hamper and the one who gave up needs to do push-ups or a dance.
FOR THE GUESTS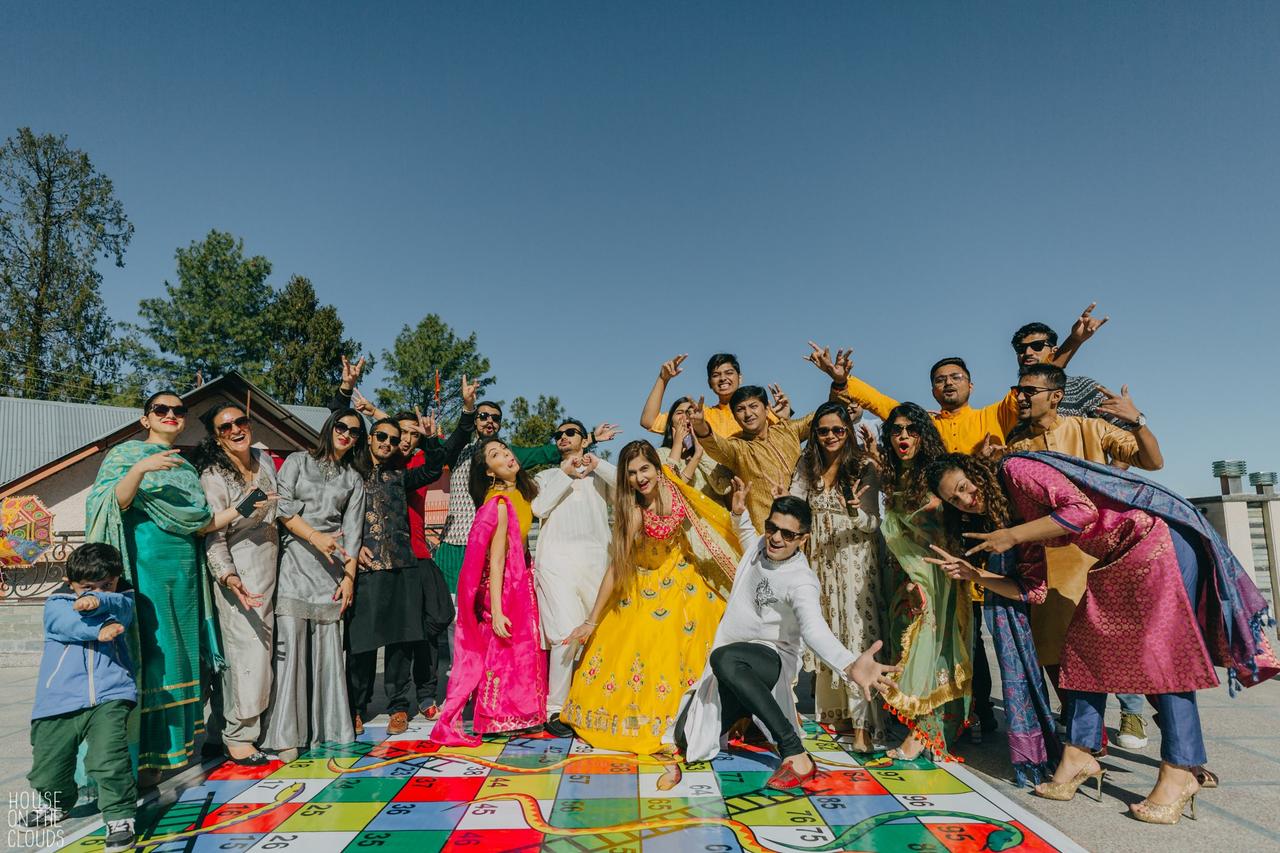 Image Courtesy: House on The Clouds
Wedding games are all the more fun when played in groups. With all your friends, relatives and family members around you hooting and cheering for the competitive vibe around, here are some of the indoor wedding games for an intimate wedding ceremony that you could play including everyone!
Guess Who?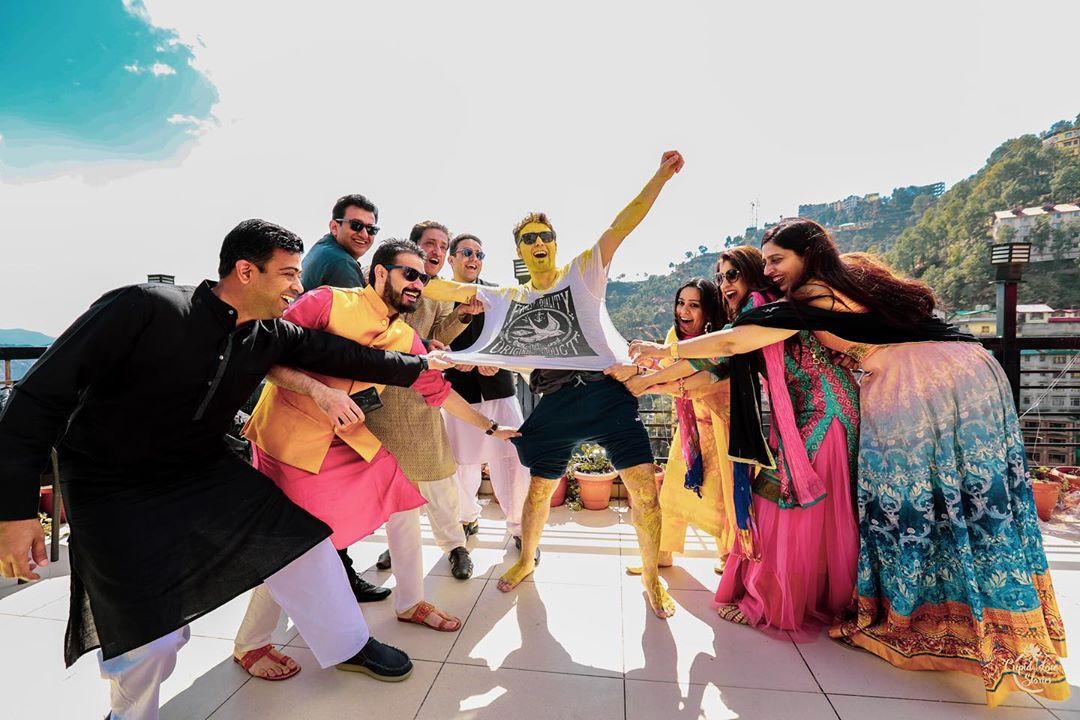 This could be one of those super fun indoor wedding games for an intimate wedding ceremony. You can use a big screen to show pictures of childhood that belong to the bride or groom or even the guests present. Team Bride Vs Team Groom is a must!
Fun tip: Make sure to embarrass each and everyone in the room because why not!
The Iconic Antakshari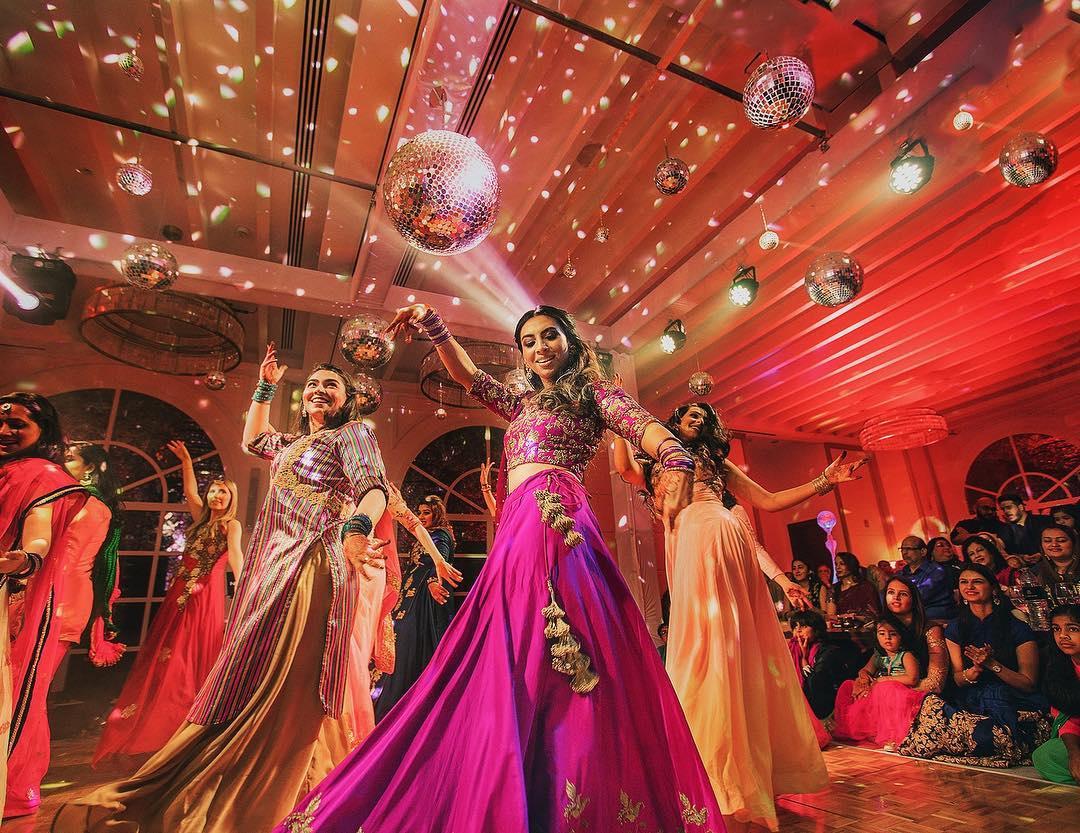 Image Courtesy: House on The Clouds
How can any Indian wedding be complete without a hard-core Antakshari competition? Play it in two groups like team bride Vs team groom or make two random groups (more fun). To up the stakes, keep a time limit for each song or play it with words instead of letters.
Fun tip: Assign different themes for each round to make it more interesting like 90's Bollywood songs or SRK special round and so on.
Karaoke Contest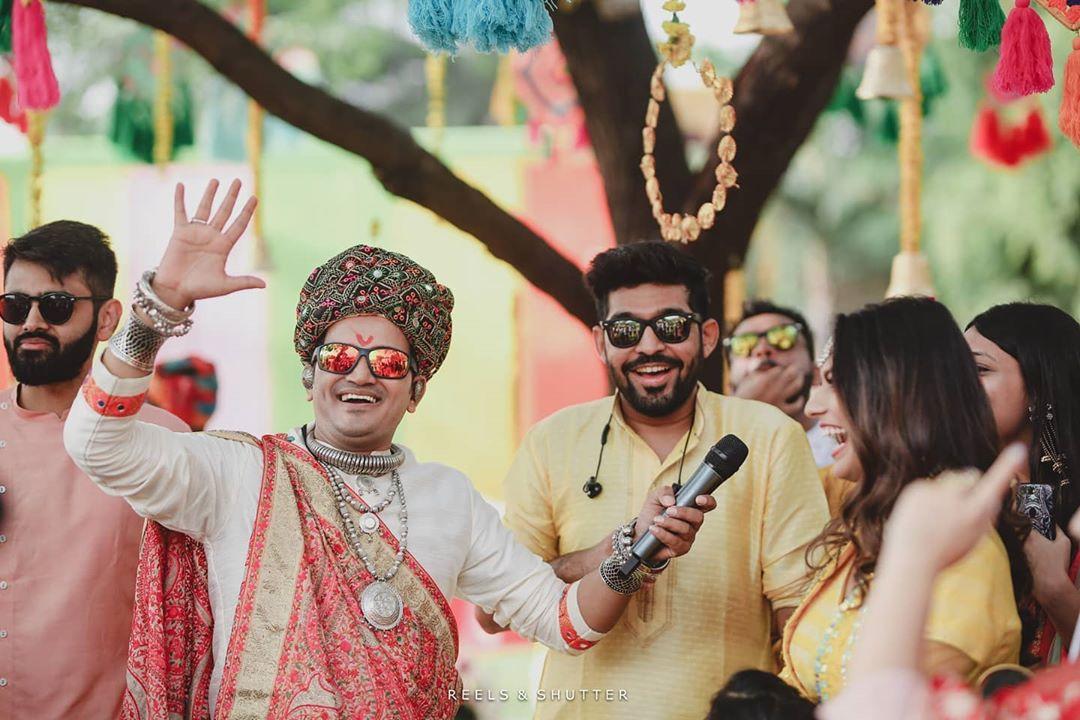 Plugin your Karaoke machine, brush up your Bollywood songs collection and sing along. Make a karaoke contest between individuals or teams to keep up the musical vibes. There is always that uncle who is a Kishore Kumar or a sister who is a fantastic bathroom singer. Bring the talent on the floor!
Fun tip: Give music-oriented prizes to the winner like earphones or concert tickets.
Dumb Charades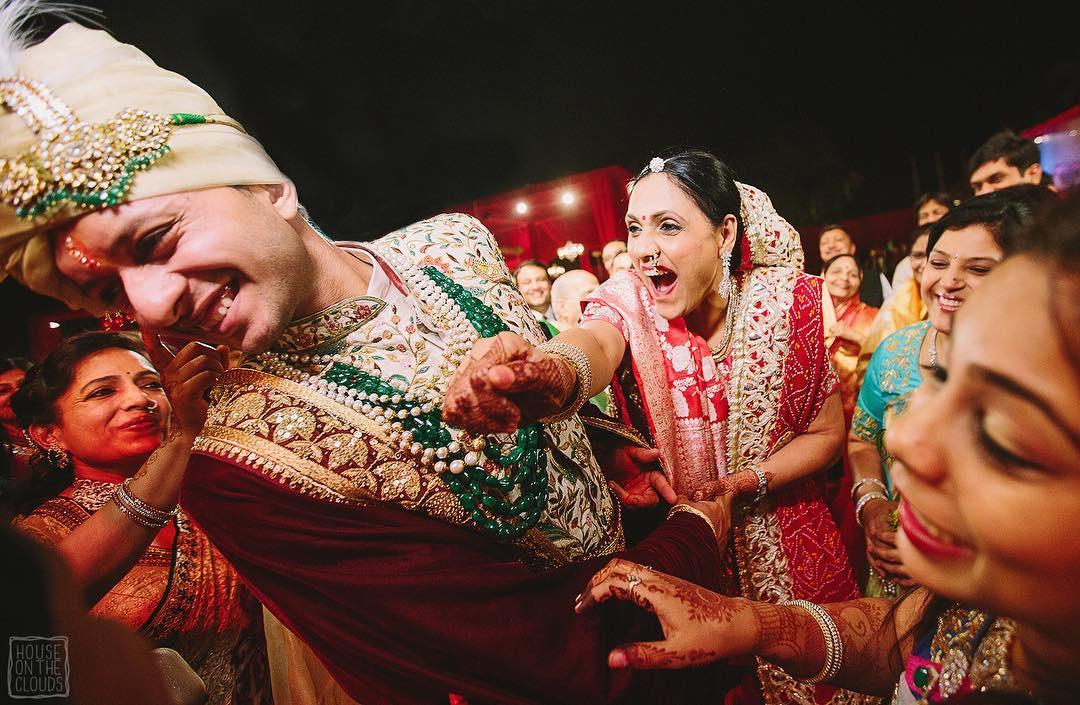 Image Courtesy: House on The Clouds
And finally everyone's favourite, the good old charades. Play in two huge groups on the basis of latest movies, old Hindi films, movie stars or celebrity names. Make your own themes and just keep the fun going.
Fun tip: Keep a time limit to create excitement and make it more competitive. Jaani Dushman Ek Anokhi Kahani always works!
While picking indoor wedding games for an intimate wedding ceremony, make sure you choose a game that would involve as many people as possible. You could also try playing cards, UNO, scrabble or Pictionary. But add some wedding themes to each game to make them occasion specific. The prizes and punishments should be more about fun than their materialistic value. So think creative and quirky while picking the game prizes.
Include everyone, sing together, dance together, laugh and eat together while getting crazy and competitive with your games! Because that's exactly what weddings are all about. Pick a venue to celebrate your intimate wedding that will accommodate everyone and the impeccable fun you have in mind.
Do you have any more such fun wedding games in mind? Share your thoughts with us in the comment section below!