Consider These Places to Host an Intimate 50 People Wedding
Wondering where to host post-COVID weddings? Here are some venue ideas to host an intimate 50 people wedding during the lockdown.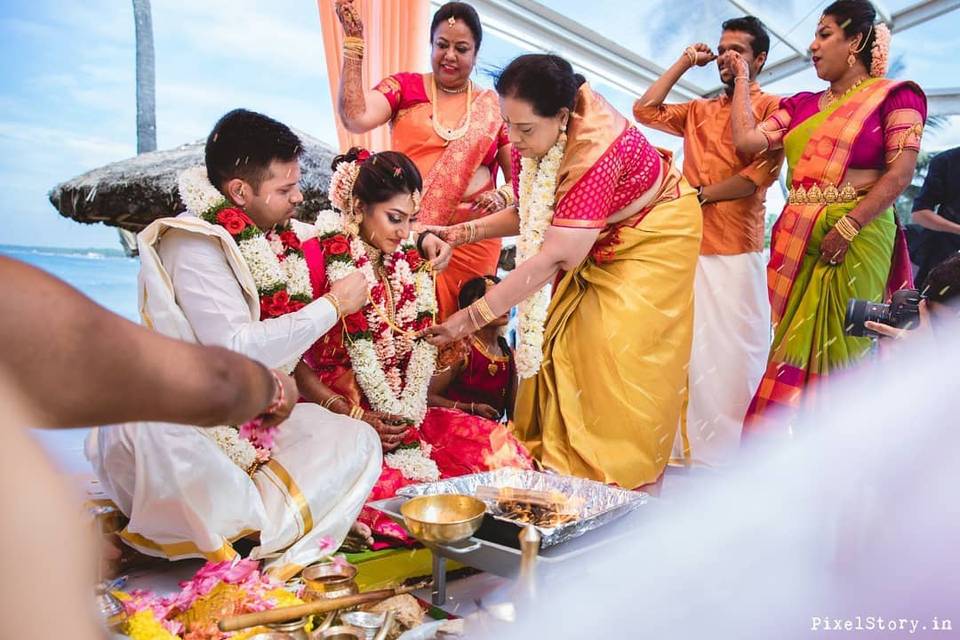 The world that we have begun to call the "new normal" is quite different. While the pandemic of Coronavirus continues to create havoc and unfold more uncertainty since the past few months, many to-be-wed couples have faced difficulties with their wedding planning. We encourage you to continue simple wedding planning from your homes. We are here to help you with a monthly guide for the wedding postponement timeline when you spot the red flags of COVID19.
However, couples in the past one month have gone the stretch to try something out of the box. Their intimate #WeddingsInTheTimesOfCorona has indeed been an inspiration for the rest of the couples who feel listless about the wedding celebrations amidst the lockdown. You might have to push the pause button on your dream destination wedding in a palace in Udaipur or by the beaches for now. But you can still get married in full fervour!
If you are one such millennial couple who is wondering where to host an intimate wedding with 50 people or less during the lockdown or post the pandemic situation, you have landed on the right page.
We have curated a list of some amazing venue ideas to answer your confusion about "where to host a 50 people wedding." Read to know.
The Living Room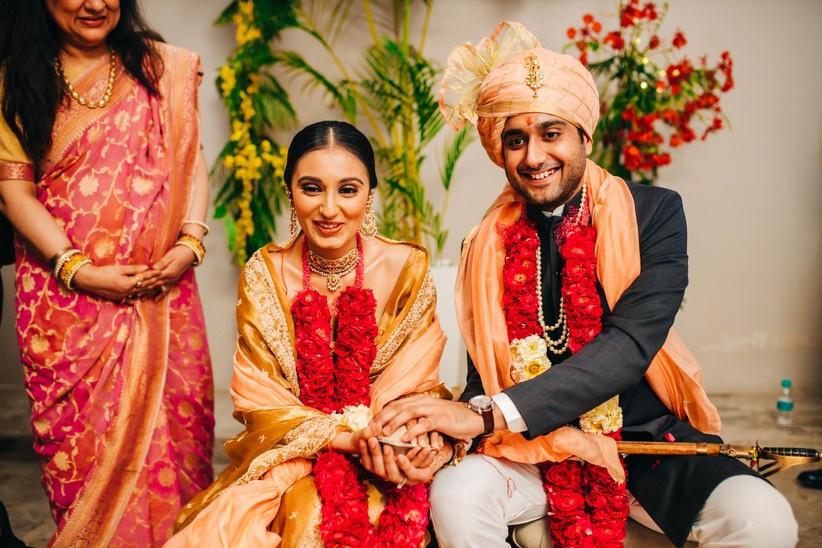 With more and more couples opting for virtual weddings and intimate wedding ceremonies for a less than 50 people wedding, the living room makes for a convenient venue. It could be the bride's house, the groom's or even a relative's home. The living rooms are generally bigger and more spacious than the rest of the rooms in the house. Given that it is prepped for the havan and the furniture is moved around a bit, it will be just ready and right for hosting an intimate wedding with your family and close friends.
Your Personal Farmhouse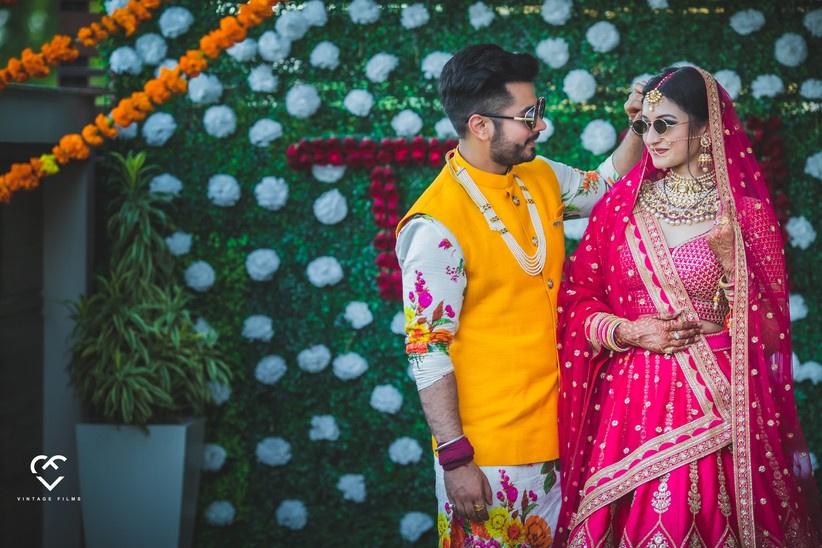 Image Courtesy: Vintage Films
Not all farmhouses are meant for commercial purposes. Some of them are personally owned for a luxury retreat or a break in summer. If you happen to own a farmhouse or a friend or relative does, it could make for the perfect venue to host your big day with less than 50 people. It will be spacious enough to host them and at the same time cater to your aesthetic venue needs. However, make sure that the venue you pick is easily accessible by the people who are to be present for the ceremonies.
Places of Worship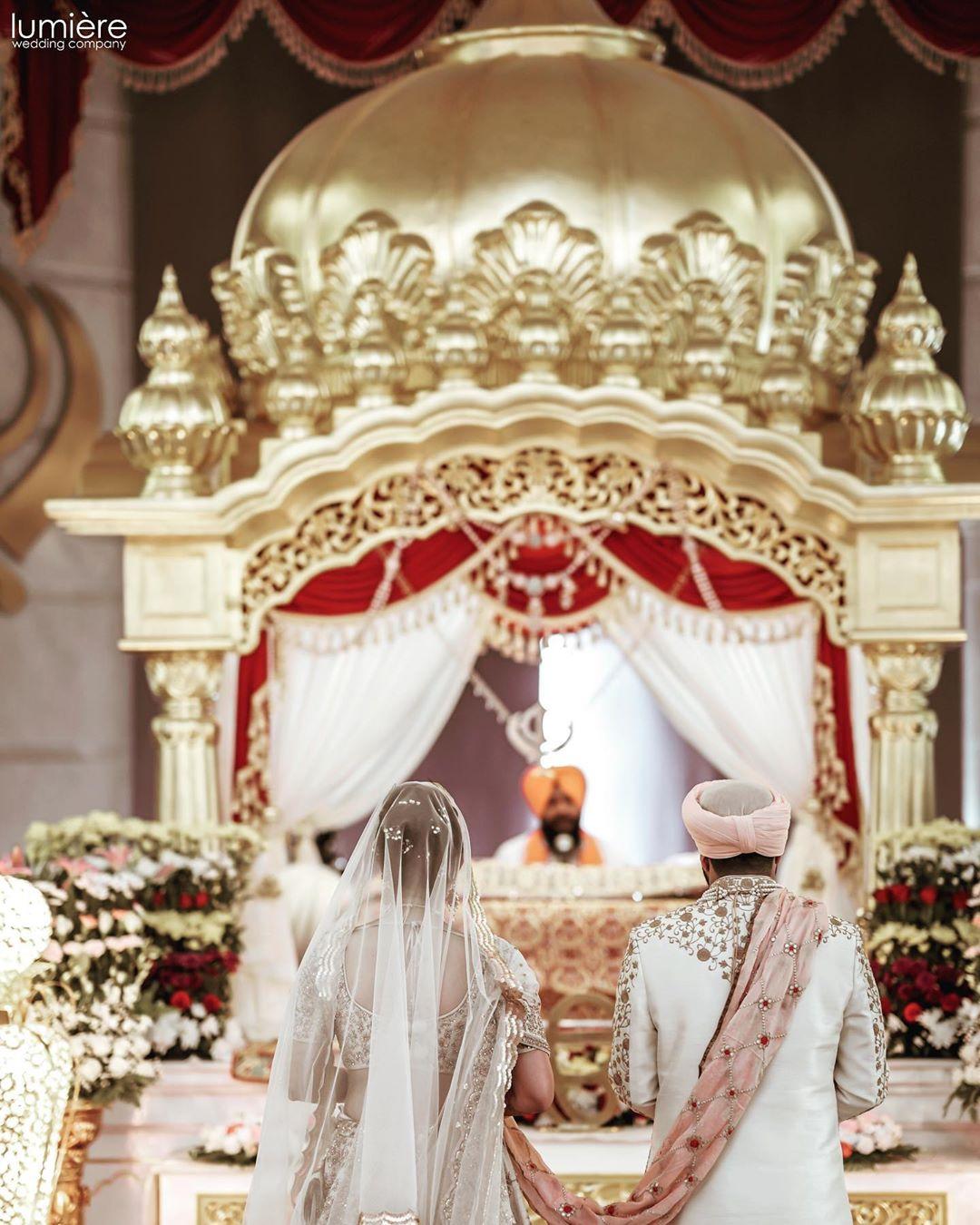 Wedding ceremonies in many cultures take place in their respective places of worship. The Anand Karaj ceremony among Sikhs, for instance, takes place in the Gurudwara. South Indian weddings generally take place in the temples during the early hours of the morning. With the 50-people wedding in the books for all the post-COVID weddings, hosting your wedding ceremony in a place of worship will be apt and convenient. You can, of course, host a reception gala later when the times are more certain.
The Terrace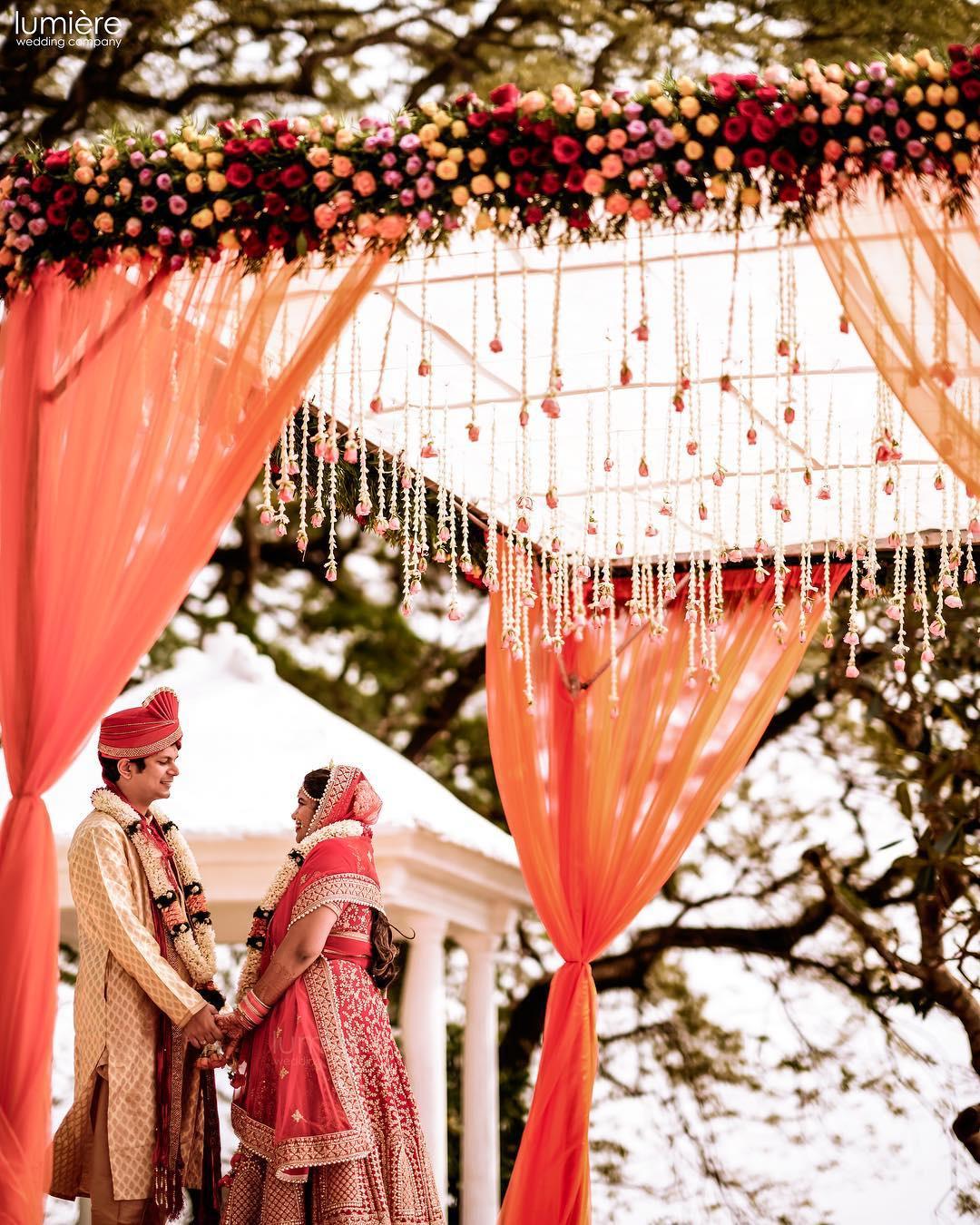 Remember the beautiful spring evenings spent on your terrace soaking the setting sun? Well, the terrace will always come to your rescue. From your birthday parties to a winter night bonfire, terraces have been the venue of choice for many. For your intimate post-COVID 50 people wedding, you can deck up the terrace of your home and make it a picture-perfect venue for your big day. Right from the Mehndi and Haldi ceremony to your pheras, the terrace will be right for a beautiful wedding. You can use fairy lights for weddings to add to the ambience if you are planning an evening celebration.
The Backyard or Lawn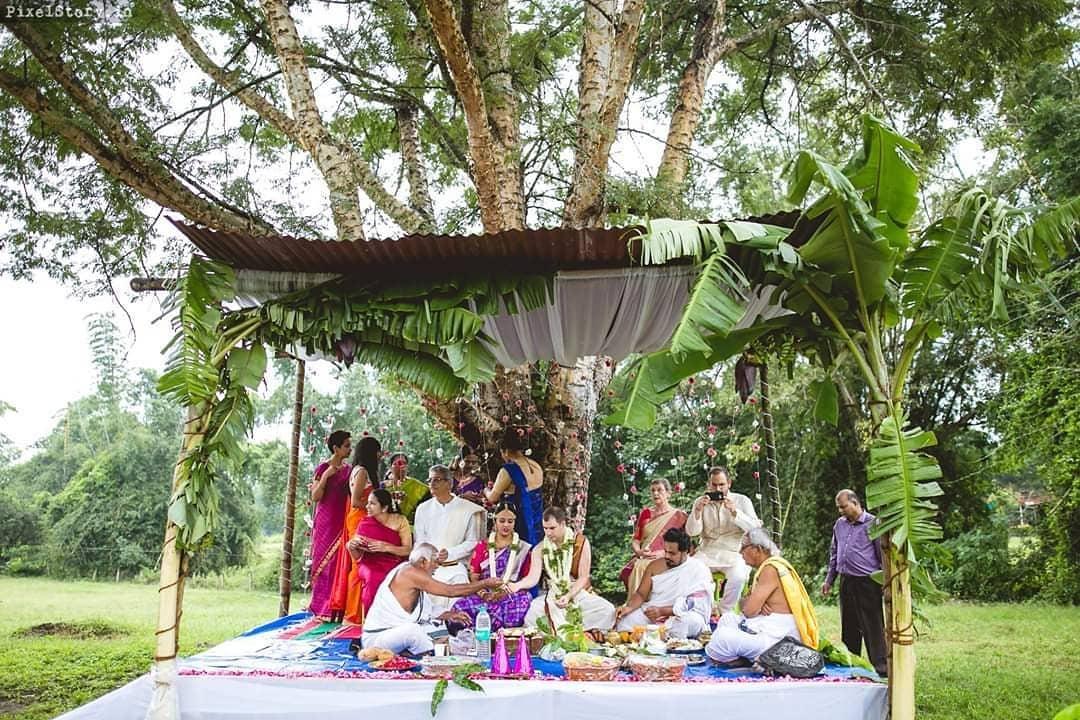 If your house has a lush green backyard or a lawn, you are all set for a serene day wedding. Put up the DIY decors using bangle decoration, umbrella decoration and even candles for decor to make sure the venue is set to host one of the greatest celebrations of your life. Lawns have always added to the aesthetic of the photo frames. Celebrate your love with your close friends and family members in 50 people wedding without much hassle by picking the beautiful lawn.
The Frontyard of your Home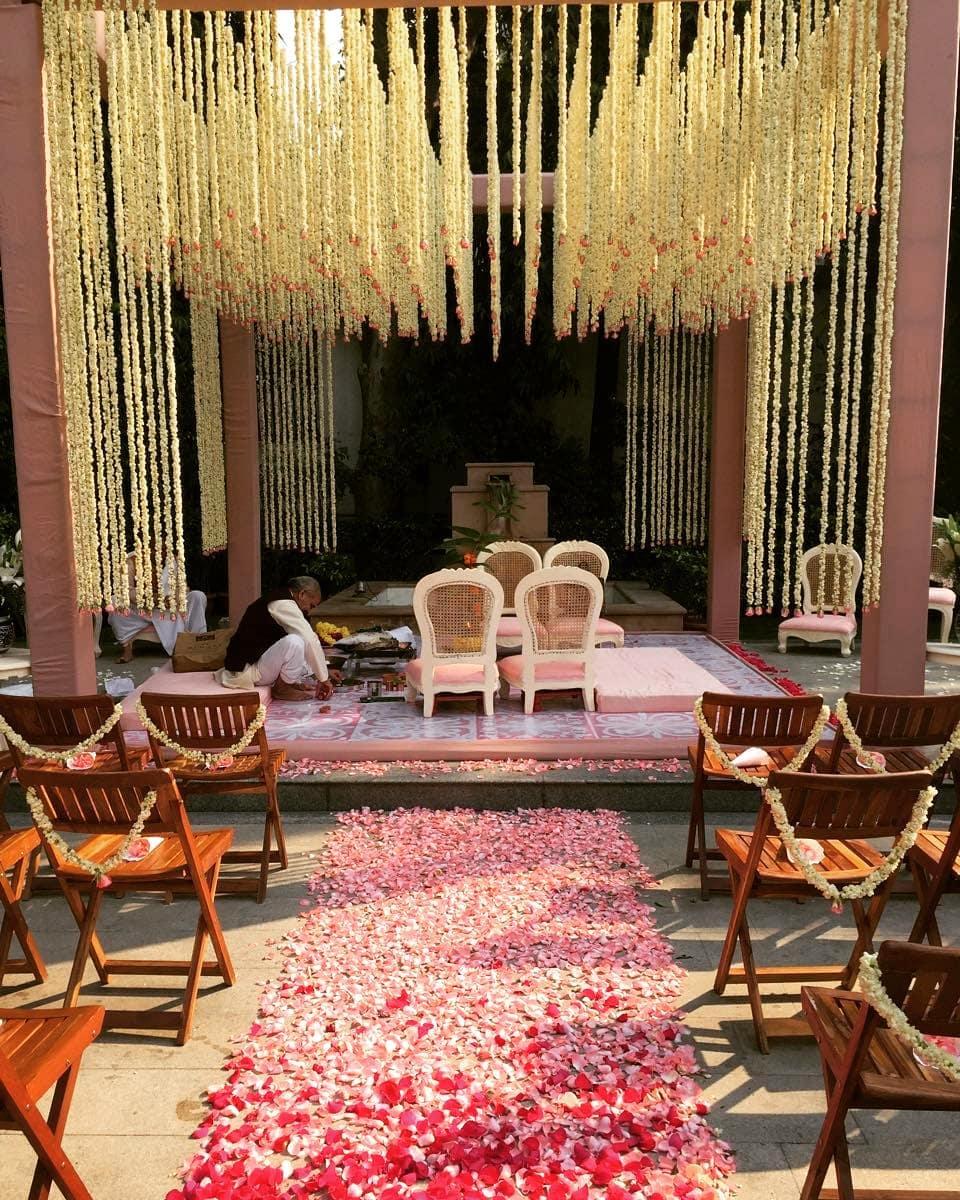 There are many residential complexes or buildings and even homes that have a beautiful porch right in front of the house. The front porch of your house can be an ideal and convenient place for you to host your 50 people wedding. Make sure there is enough space for seating and the decor is done right with gorgeous floral decorations to light up the place and make it your perfect wedding venue.
Community Halls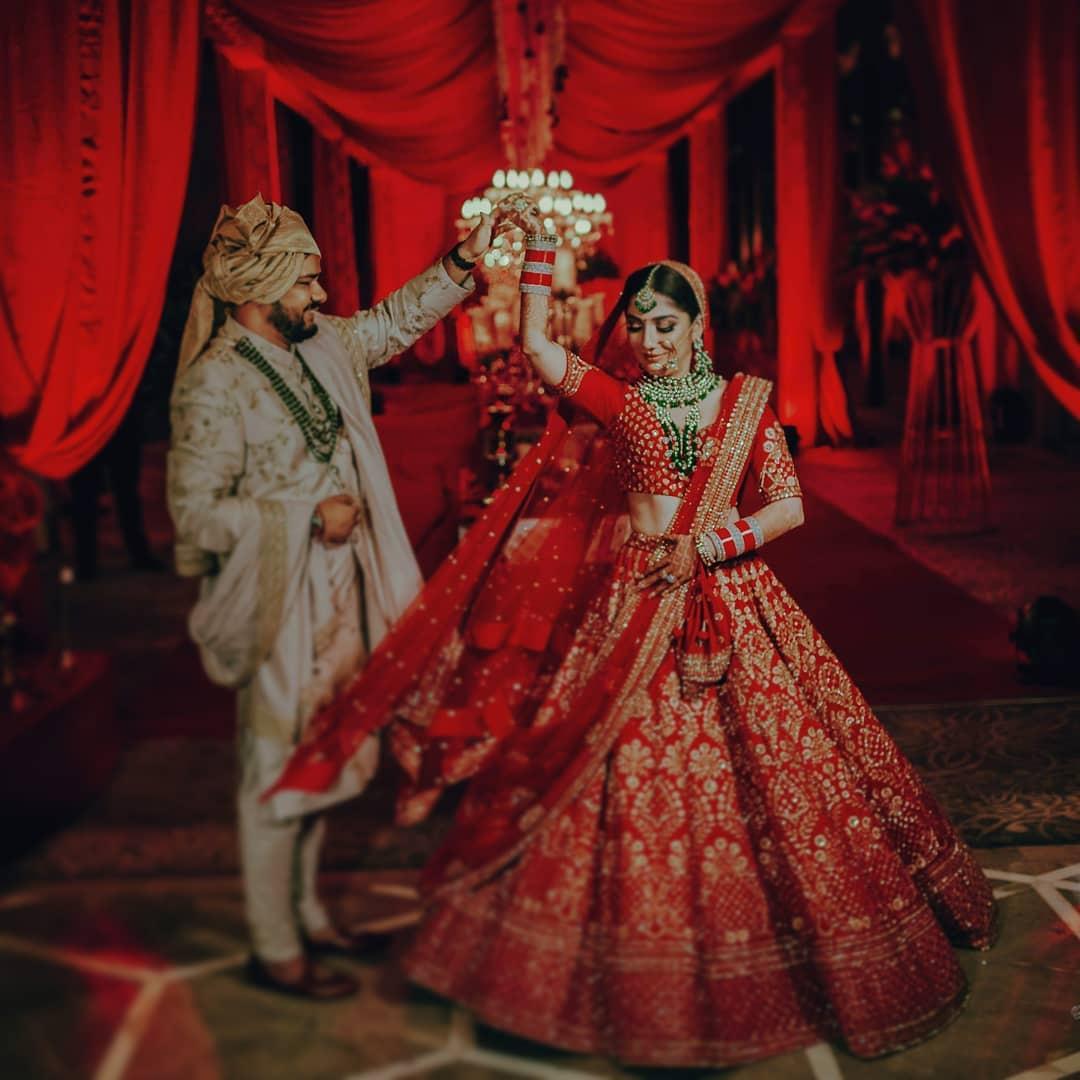 While many banquet halls and hotels or marriage gardens are opening up for business, you can also choose a community hall for your wedding. If you are planning to host a lockdown wedding, you will have to abide by the protocols and regulations. There are restrictions when it comes to public gatherings and even travels. If you can manage to bring your families together in one place, then you can host your wedding at the nearest community hall. There are societies that have spaces that can be rented out for hosting socio-cultural events with due permission from the RWAs. You could pick one that is suited for you and your 50 guests who can attend the wedding.
From indoor spaces to outdoor ones, there are various spaces that can be turned into your wedding venue. There are decor vendors and planners who have slowly resumed business after the complete nationwide lockdown. You can get in touch with them to conceptualise and plan for a picture-perfect wedding.
#LoveIsNotCancelled and your unique #WeddingInTheTimeOfCorona will be a beautiful silver lining to these difficult times.
Be it your spacious living room area, a lawn next to the house or a community hall nearby, get in touch with the ace photographers who can help you document this monumental moment. Let us know in comments below if you have any other venue ideas in mind for the 50 people wedding.