Tips for Hosting a Virtual Wedding in the Times of Corona
If you want to go ahead with a virtual wedding in the times of this coronavirus pandemic, here are some tips for hosting a virtual wedding seamlessly!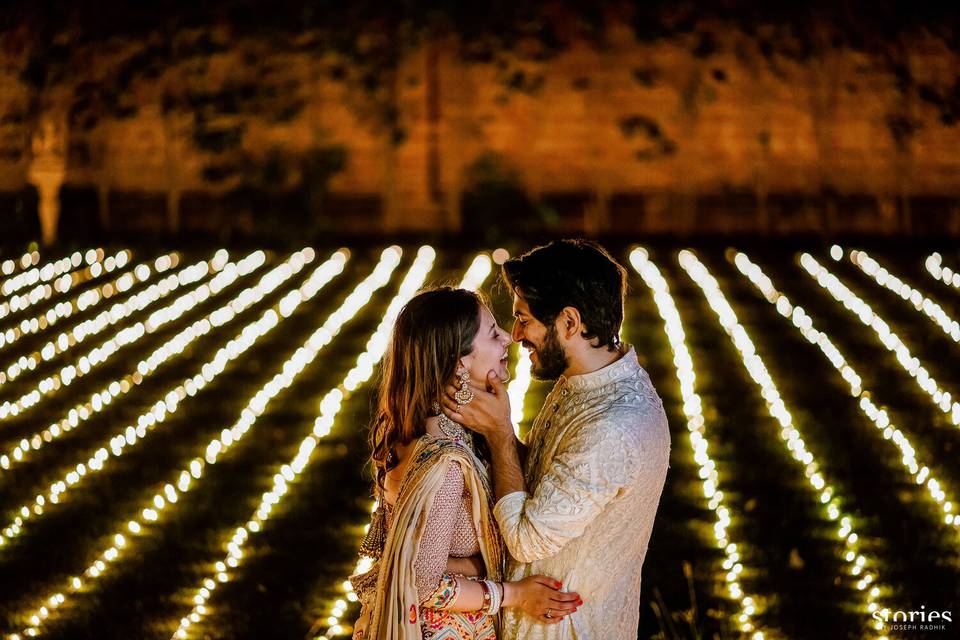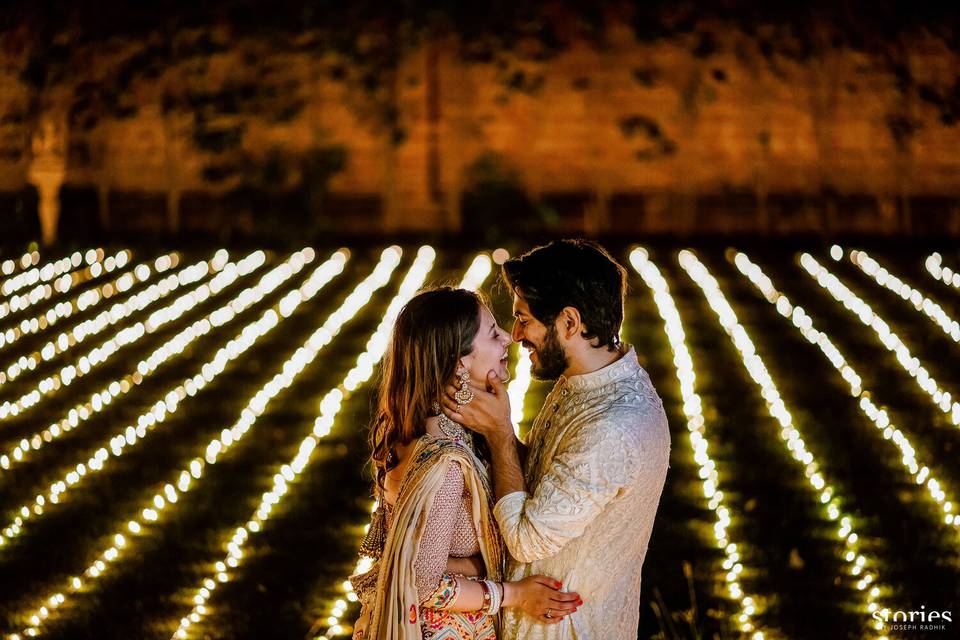 Image Courtesy: Stories by Joseph Radhik
Technology is going to be your best friend during these unprecedented times. With the lockdown period in transition and the government protocols in place with social distancing and self-isolation, your dream wedding might have to be put on hold. There is a restriction put on public gathering above a certain number of people too.
We know you have been exposed to too many red flags to postpone your wedding but you can always host a virtual wedding on the actual pre-planned date. You can in fact celebrate the big day with an extravagant reception later when times are more normal than now.
If you are planning to host a virtual wedding and wondering how to go about it, here are some tips that are sure to help. Get started!
Check the Internet Connection
Since it is going to be a virtual wedding, you need to have uninterrupted internet services. Not only do you need to do that, the priest or pandit that you have hired to commence the wedding ceremony also needs an unhindered internet connection. A stable internet connection is required so that there are no pauses in the auspicious occasion and so that your panditji can say all the mantras for your pheras without interruptions. Most of the video streaming websites and platforms consume a great amount of internet to run smoothly and it is better to be prepared with high-speed internet in place.
Pick a Streaming Platform
A virtual wedding, in other words, means an online wedding. While many couples have opted for a virtual tour of the venue or an online meeting to hire the right service provider, many couples are also picking online platforms like shaadi.com that are planning your entire wedding online. There are many factors that come into play while choosing a streaming platform like the number of people it allows, the upper limit on the time of the session, it is free or needs a fee, the guests have easy access to the platform or not and more.
While many platforms like Zoom are offering virtual wedding streaming for free, there might be a cap to the time limit. You could also use other free platforms like Facebook Live, YouTube Live, HouseParty etc. Make sure it is an easily accessible one for all. There are various matrimony sites offering virtual wedding streaming too.
Bake a Cake
It might not be the ideal cake tasting and cake cutting ceremony that you had planned for. But as the pandemic unfolds more uncertainty, make the best of the situation. As the common belief is that baking is therapeutic, spend some time during the day or the previous night baking a cake for yourselflves for the wedding. If not, you could use some online food delivery outlets to order some cake for the wedding ceremony. You can, however, keep the original wedding cake selected for the big day for the post-lockdown celebrations. Have the cake and eat it too. More cakes, please!
Fix the Time
Even if you and your groom-to-be are in the same city, there are guests whose blessings and presence you want for the wedding. Even if the bride and groom are in a long-distance relationship in different time zones, picking a time and conveying it to the guests well beforehand will be the right thing to do. Update the wedding website with the particular time and the streaming platform you choose for your guests to be well aware and ready for the ceremonies. It is also important if you have professional service providers on call too like the music or the pandit.
Inform Guests
While sending out Save the Dates and Change the Dates have been taken care of followed by formal invites too, you might want to inform your guests personally. A virtual wedding is not something you opt for under normal circumstances and many of your guests might even need some guidance with the procedures. This is why you must update your wedding website with the step by step detail right from the date and time to logging into the virtual wedding platform, recording and so on. You must inform your guests via emails or messages too, if not by phone calls.
Pandit on Call
There are two types of wedding ceremonies to choose from - the legal one or the traditional one. While the legal one would require you to bring physical witnesses in the court of law and other documentary proofs, the traditional ceremony needs a panditji. The wedding is not complete without the chanting of holy mantras. It is very important to get the panditji to join the same call on the online platform and make him recite his prayers to commence the wedding.
Dress-up for the Intimate Wedding
When you hear dress up, it is not necessary for you to have your wedding lehenga, your wedding gown, the sherwani or your tux in your cupboard ready to be worn. Chances are you might not have had the chance to pick your wedding dress before the lockdown. Try if you can get your wedding outfits delivered to your doorstep or wear anything beautiful that fits the occasion. There will be photographs and recordings done. It is one of the biggest celebrations of your life and hence, every reason not to do it in your PJs. Get dressed up in whatever best can be managed as the moment calls for it.
Makeup at Home
You might have had to put your dreams of the perfect airbrush makeup with beautifully braided hair and hair accessories on hold. But that is not the end of the world. While you postpone your jaw-dropping makeup plans for later, you can give yourself a makeover at home. Blowdry your hair and choose some easy to do DIY makeup at home to get all dolled up for the wedding. While you are at it, your groom can use his trimmer and hair wax to look handsome for the big day.
DIY Decor
Just because you are getting married at home and with virtual guests on the screen does not mean you skip the decor! The decor plays as much of an important role in the wedding. It sets the ambience of the celebration and gives you the perfect backdrop where you get to start your "happily ever after" journey. Use all the DIY decor ideas that popped on your screen until now. Pick all the papers, scissors, flowers and even the cutlery to deck up the room or lawn. Use dome fairy lights to make it dreamy. Get the background ready, after all, it's your wedding!
Online Band or A DJ
There are a lot of musicians and entertainers or DJs who provide services for weddings. The best part is they are still offering their amazing services online! Yes, you can hire a musician, a band or a DJ who can join the online streaming according to a set time that you have decided on and start performing for your guests and you on your wedding, just virtually. It will be as good as a slow swaying dance to celebrate the wedding with your family and friends. You can pick the time and the longevity of the session too. There is no party without music anyway.
Last Minute Touch-ups
If you have hired a wedding planner, this is a part of their duties. If you do not have a wedding planner right next to you and it is hard to coordinate physical tasks with a wedding planner on call, DIY. Get up and get yourself and your family members or friends to get the basic check done. Minor things like if the tripod stand is in the right angle or if the phone/camera has enough recording space can be put on the list of last-minute checks. See if there is enough lighting to get beautiful pictures of the ceremony and if the guests can see you bright and clear.
Open Mic for Blessings & Toasts
You must plan for an open mic session with your guests present for your virtual wedding. The wedding feels sort of incomplete without the blessings and toasts of the near and dear ones. There are heartfelt ones that make you cry or embarrassing ones that make you want to hide under the table, but all those moments are priceless. You need to arrange for these blessings and toasts on your virtual wedding as well where each guest can speak turn by turn, by unmuting the mic on the streaming platform.
Document it
This is the most important part - document the wedding. It might not be possible to hire professional photographers and videographers as you had planned for, but it is still very important to document the wedding no matter what size or what backdrop it has. You can ask the cousins and friends or family members present near you to click some beautiful pictures for you or you can set a timer and do it yourselves. You can save the streaming videos of your wedding in those particular apps and platforms too.
It shouldn't matter if the day is ideal or not, if the venue is right or if the dress isn't the one you wanted especially given the current unforeseen circumstances. On a regular day, these would have mattered the most but while we float on the boats of hope in the tides of despair and confusion, we should make the best of it.
Because love is not cancelled, it just got postponed because taking pheres 2 yards apart and planning a seating arrangement with social distancing is not tempting at all. It sure will be an unforgettable wedding in every way. You also get to celebrate on 2 days every year after - the virtual wedding and the other celebration date you pick.
Many couples who have postponed the day, have also celebrated their original wedding dates in their own ways. It could have been a big fat wedding with OTT plans or an intimate wedding with close friends and family only. You could still do it the same way - except only virtually. While you opt for a virtual wedding and postpone your celebrations, make sure to keep your vendors and guests informed and updated to avoid any concerning situations.
If you have any more fun ideas to make the virtual wedding a memorable one, let us know in the comments below.