A Monthly Guide & Timeline to Help You Postpone the Wedding Rightly
Wondering how to exactly adjust the wedding postponement timeline & make it seamless? We did the math & here is a guide to help you figure it out with ease!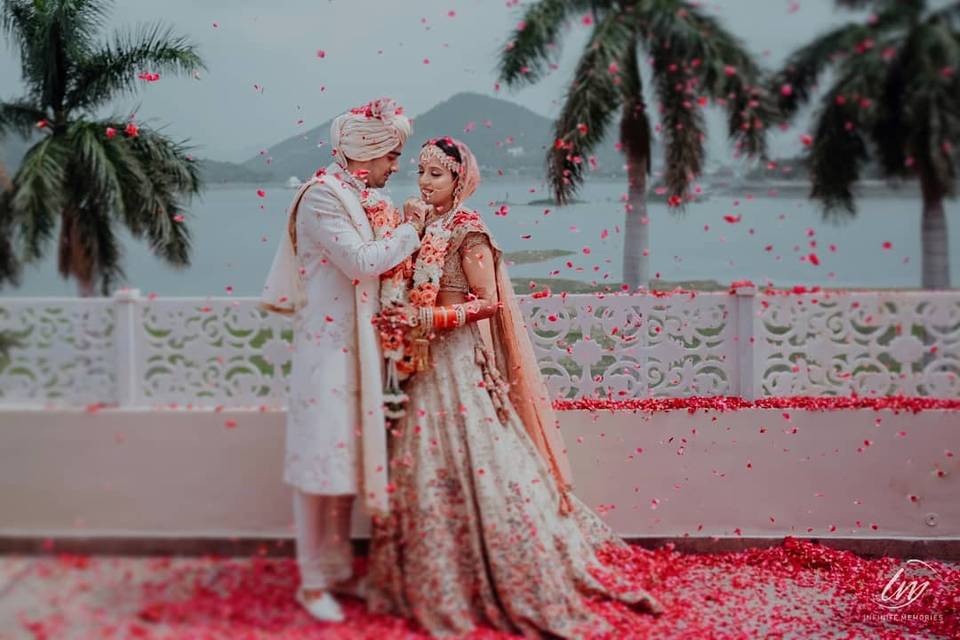 With the red flags that the pandemic raised through the world and the nationwide lockdown period, the wedding dates for Spring and Summer 2020 has been widely affected. Weddings have been postponed with the help of the vendors and the coordination of the couples. The amount of strength and solidarity that the couples have shown in these unprecedented times is commendable.
However, with the government rules and regulations that have prohibited public gatherings beyond a certain headcount, couples have now started looking for newer dates in anticipation of their dream wedding to come true. To decide the perfect timelines for couples who want to postpone their wedding and to decide on what the right date can be is a task at hand.
The planners and vendor partners might want to know your decisions well in advance for them to ready themselves for their services. Even under ideal circumstances, the timeline to communicate with the vendors is at least six to seven months ahead of the wedding if not a year.
While postponing a wedding might not seem like a great start to your married life, but there are tons of ways to kick the postponement blues and you should remember that postponing for the COVID-19 situation is for the greater good. While you note the pros to postponing your wedding to another date, one of them is also that there will be more time to prepare and feel relaxed because it is all ready and decided way before time.
However, to help you figure out the right timeline to postpone your wedding and communicate to guests and vendors, we have curated a monthly guide that will make it easier.
Original Dates Between Early May & June End
For the couples whose wedding date was originally set in the months of May and June, the ideal decision right now would be to postpone. With some of the highest auspicious dates in the calendar being in May and June, a lot of weddings were lined up. However, with the current situation of lockdown, any weddings that were to be held in May have no other option but to be pushed to a new date later, unless you are planning an intimate online wedding.
Scenarios to Consider
Even if it is at the end of May or in June, you will have to keep in mind that the wedding needs a lot of preparations done ahead of time and that was put on hold until further notice. Even if the lockdown is over, people will take some time to return back to normalcy. For instance, your guests will need more time before they can start travelling in order to attend your big day. The vendors will need more time in hand to start prepping for the wedding. To postpone a wedding that was to be held in a month or so, you must also take into consideration the financial volatility and if the clauses in your contract allow postponement with ease.
What can be done?
The ideal dates for these weddings to be postponed to would be early Spring dates in 2021, April or May. The most logical reason behind this is that the couples who have their weddings lined up in November and December 2020 might not have left a lot of options open for you to fit into one of those dates later this year and getting everyone aboard in such short notice might get difficult. You can consider a November or December 2020 wedding if you are willing to tie the knot on a Non-Saaya date or plan a day wedding.
The vendors and couples have endlessly supported each other in postponing the wedding and getting the word out in the most humble way possible. For some couples who wish to go ahead with their wedding on the same date by downplaying the numbers and preps to make it an intimate gathering at home or a religious place, the message has to be conveyed to your vendors and guestlist. You can hold a reception later to celebrate this day.
The Change the Dates have to be sent out immediately along with the change of venue, travel plans and accommodation details. The most efficient way to go about it is the wedding website where you can update one and all with ease from the comfort of your homes. You can, however, make some special calls later to let them know personally.
Original Dates Between Early November & December End
The latter half of the year is also a pre-eminent time for weddings and winter weddings are a blessing. If you are one of those couples who have decided to celebrate your big day in the winter of 2020, things look promising. With the current safety measures and the protocol of the lockdown with its regulations, the coming months might take us back to normal days. If things work out according to the contingency plans, then couples with a winter wedding ahead will have no such need to postpone their wedding yet.
Scenarios to Consider
While the pandemic unfolds a new chapter, you will have to consider that many of your guests will not be comfortable to travel any time soon. Many decor items on the list need to be imported or exported from various places. This leads to a situation where you might not know somethings like if your wedding centrepiece will have the exact lilies in them or you would have to settle for something different.
What can be done?
The ideal ways to go about it is to keep yourselves updated and well-informed and to plan ahead of time. If at all there are still any red flags that need to be taken care of by postponing the wedding or shortening the guest list, it is better to have a backup plan well ahead of time.
Even though the weddings in November and December seem to be unaffected by the current situation, it is still better for you to get your wedding insured and revise the clauses of postponement in the contracts with your vendors. You must stay flexible and open to newer circumstances before your wedding.
Even if the wedding dates remain the same, there is a possibility that there are a few changes in the vendor line-up for your outfits, your guest list and your food menu and so on depending on when the lockdown recedes, to give way to ordinary life.
Since moving your dates to further months is not quite necessary yet, you can keep ticking off things from the planning lists and prepare for your wedding unhindered. It is true that you cannot move out and about in the city much, but you can always plan online interviews with your vendors, an online tour of the venue and in fact plan your entire wedding online from the comfort of your couch. In case you have planned a destination wedding, you could have a backup plan and look for a destination around your city in a scenic Indian hill station or beach.
For the Other Months
There are no wedding dates in July, August, September and October of 2020 according to the Hindu calendar. However, when two hearts have chosen each other for a lifetime, every day can be auspicious for the union. The times are changing and every day there is a new development that might affect the wedding plans positively or negatively. It is of utmost importance for you to measure the pros and cons of the situation.
In case you are not stringent in getting married on an auspicious date or time, you can opt for dates around September and October if circumstances allow. These are great months to plan a wedding because there will be more availability of vendors and venues in the market and at decent prices given that it is not a peak season for weddings in the country.
For the weddings planned in 2021, there is no need to panic. You can sit back and plan your wedding online and hire your vendors online too using planning portals and apps. It is also comforting to have a wedding during this time because most of the professionals are trying to fit all the earlier weddings, that needed to be postponed, during this time frame.
There are not many dates during the first 3 months of the year 2021. However, if you are a hundred percent sure about the wedding date, and the government regulations allow for it to happen unhindered and without any changes, it is great news. If you are okay to bend your plans according to the protocols, you might have to have a smaller list of guests or a short day-wedding or even a postponed wedding.
The key is to act as early as possible. It is easier to plan the alternative when you have more time in hand to implement the changes and plan tediously for the new date with new arrangements. It is also important to act early because chances of the dates being taken already are high, given that April and May had the highest wedding dates of the year and a lot of them have to be rescheduled.
Cancellation should not be a priority because we have to realise that the pandemic and the lockdown that followed it, has created a lot of business disruption and for small-scale vendors who need their payments or have been paid the advance, might suffer more than the rest. Instead of cancelling and losing money or making your vendor partners lose money, the ideal suggestion is to consider postponing.
While you take care of a contingency plan and plan ahead of time to make things seamless even though the times are odd, you must believe in the happiness and joy that your wedding is about to bring to your life. Cancellation is not a wise plan because the love is not cancelled, it just stands postponed.
If you have any suggestions on how to convey the change of plans to the vendors and your guests, please let us know in the comments below.