Reasons Why You Might Have To Postpone Your Summer 2021 Wedding
Read this if the second COVID-19 wave and alarming situations around are making you wonder if you should postpone your wedding.
The second wave of COVID-19 in India has taken us by a storm and the country is struggling in its grasp. Many of you had postponed your 2020 weddings to this year, some of you might have planned summer weddings in 2021 after you saw a relief in lockdown in India in the latter half of 2020. We know that selecting the wedding date is one of the first things that is prioritised in the wedding planning list but given the current emergency situation, there has to be an alternative and we should be flexible to adopt the changes.
Even though India is taking the necessary measures to contain the devastating disease countrywide with social distancing and other government initiatives, taking note of the unfathomed circumstances that lie ahead of us with the Covid-19 pandemic, it is always a smart choice to keep the alternative Plan-B ready.
Here are the red flags that might require you to postpone your wedding dates to get you prepared.
Public Health Concerns
With the upsurge of cases of the Coronavirus pandemic in India, many State Governments within the country have issued notices that have asked citizens to avoid participating in or initiating a wedding gathering of above 50 people. For couples who expected guests from abroad and planned a 100 or more guest list, it will be difficult to host the wedding in full fervour now.
Without an alternative, the best contingency plan is to postpone the wedding. The risks associated with the elderly guests and kids is something everyone is aware of and to keep your families safe and sound, it might be the need of the hour to postpone the wedding date indefinitely.
Family Emergencies
If your close ones - family members, relatives, or close friends, have fallen ill, postponing your wedding celebrations might be the best decision to ensure your close ones can be a part of your happy celebrations later. If you or your family member have any of the COVID symptoms, don't undermine the fever as common flu or just a cold, take a test and postpone the wedding immediately to ensure the safety of your family and relatives. In such a situation, it is very important to convey the same to your vendors.
This will enable you and your vendors to meet halfway and discuss on necessary changes. Postponing the wedding might seem like a lot of work at first, but with the need of the hour, it will ensure your fairytale moments stay unaffected by any epidemic.
Venue & Planning Concerns
Weddings are festivals and in India, the true blue wedding is nothing short of a carnival. This requires the involvement of a lot of vendors who can provide you with appropriate and tailor-made services that can turn your wedding into an unforgettable and flawless event. Right from the wedding venue to your banquet menu, the external assistance is maximum, even for a minuscule wedding.
If you are worried that you might have to constantly micro manage your vendors for hygiene and sanitisation, you can choose to postpone your wedding. With the best of services, there are still chances that the elderly family members are exposed to the Coronavirus pandemic.
In all such situations where you find a red flag and you need to postpone your wedding, you do not have to worry about losing your ideal venue. Take enough time in hand to inform the vendors involved at your wedding so that they do not incur any losses and at the same time you can negotiate the clauses for postponing the wedding.
The financial stress of the situation can be taken care of if the vendors agree to provide services on the same package without any additional fees.
While safety is the priority here and postponing your wedding might seem like the only option when these red flags wave ahead of you, you can find some out of the box alternatives like a VR-wedding. Your grandparents or other elderly guests can stay at home and watch the wedding and toast to your forever over a video call. You can opt for a smaller wedding and instead of going big and all out on luxury, you might want to host an eco-conscious wedding with lesser guests involved. This will make the hygiene factor more manageable.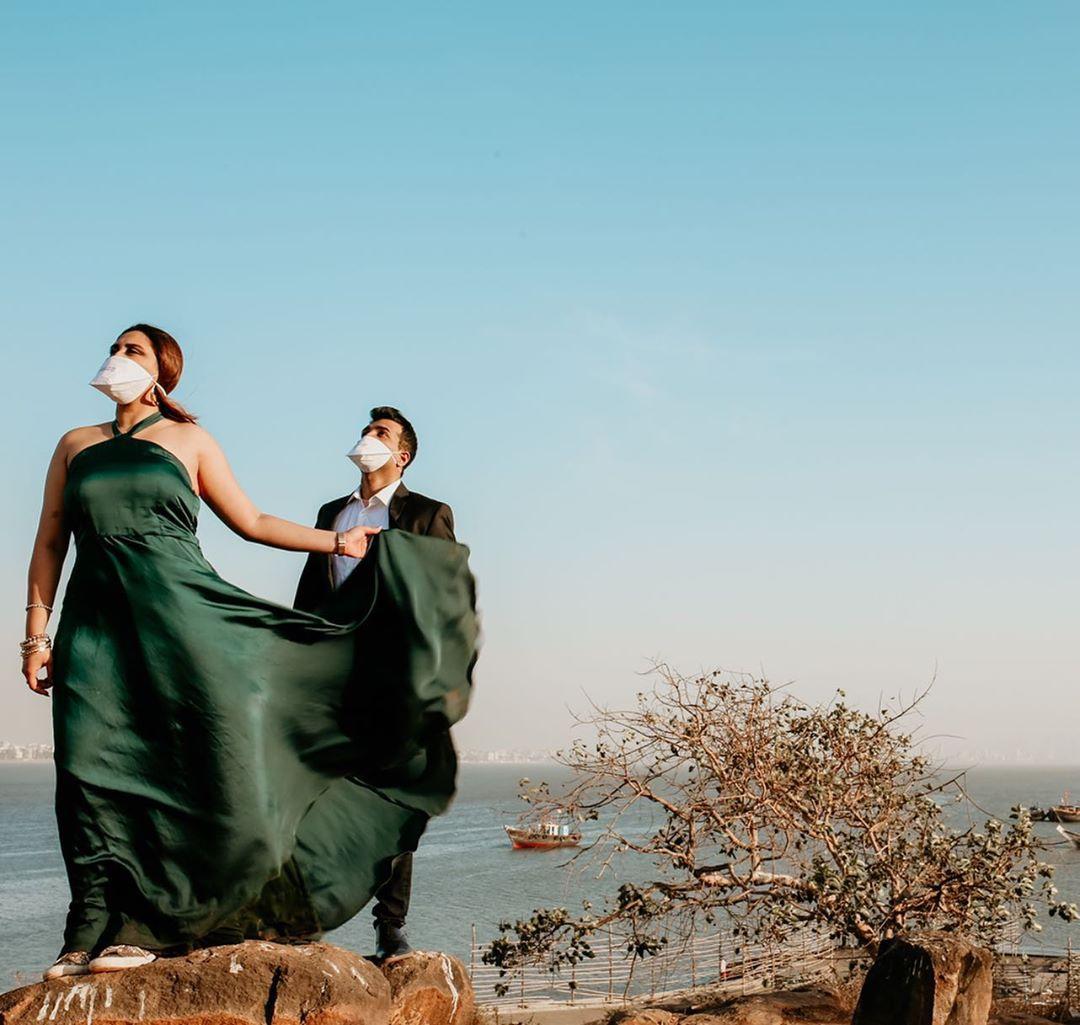 If you have any queries regarding the Coronavirus outbreak or its consequences and how you can regulate the situation of your wedding in these circumstances, write to us in our Community forum and let us help you. There is nothing that cannot be solved together!