10 Ways to Prep Your Wedding Business for Corona Outbreak
While the second Corona outbreak shakes the wedding industry, we talk to Industry experts and reveal ways to prep your business from the stormy hit of the virus.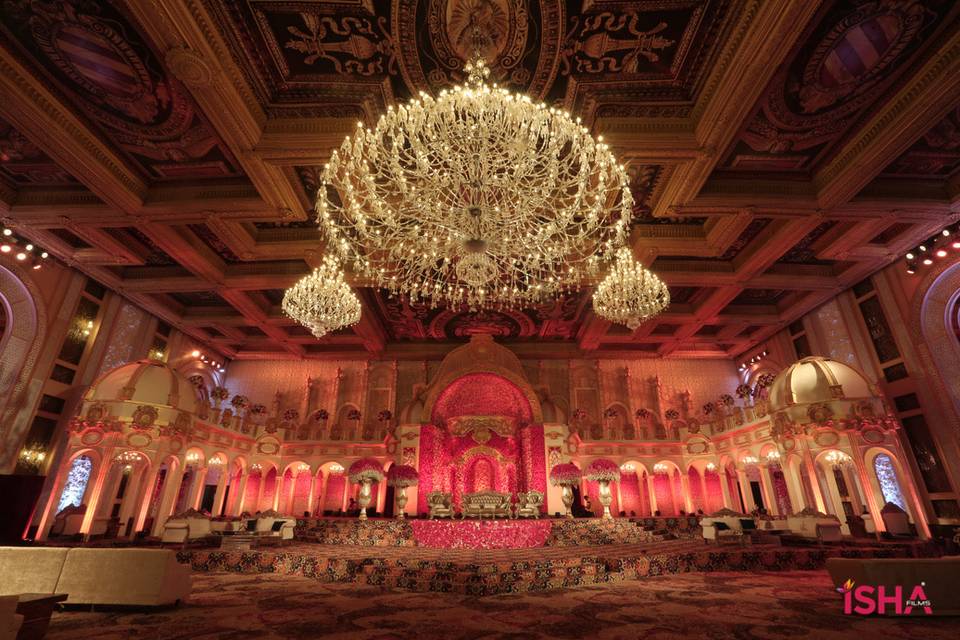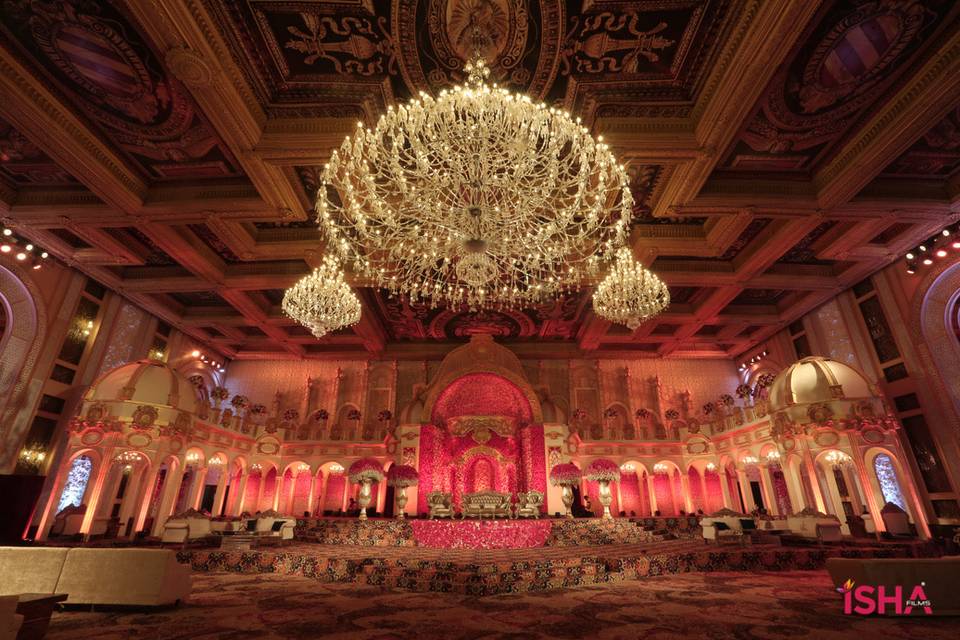 Image Courtesy - Ferns N Petals
Reporting Live from an ungodly hour! We are suddenly another country held in the clutches of Corona yet again. A strain discovered in 2019 that took the world in its scary whirlwind last year, came back as a devastating virus this year. While we are sailing together through this uncharted water, we talk to the experts of the Indian Wedding industry and tell you why there's always a silver lining somewhere. Hold on to the positives, take precautions, and never lose hope. Here are the 10 things you can do to prep your business during the Corona Outbreak.
1. Stand together as a Community
The Indian Wedding industry is an ever growing family and every wedding partner is tied together in a close knitted circle.
Ashwin Mishra and Jhalak Singhal, Co-founder of Shades Photography share, "In times of an unfortunate crisis like this one, we stand as one community with fellow wedding photographers and videographers with solutions that will help the couples seamlessly reschedule and plan their wedding dates without chaos and panic. This is because we understand what goes into planning a dream wedding for the bride, groom and their respective families. The best way to make this less harsh for the couple - we, as a photography community have come together to help the couple work out on newer and later dates for their big day which will ensure a positive environment in the bride and groom's re-planning process."
Keep cut throat competitions aside, and work together. Let your couples reschedule without fret, join hands with the other wedding vendors and assure your couples that their dream wedding will come true, even if it comes true in a different location or a different time.
Bindiya Chhabra from Maadhyam Events shares, "The entire wedding industry, be it a planner or an artist or any other vendor for that matter, is co-dependent on each other. To make any event successful, we need to be in sync with all the other teams involved. So in this time of crisis, we must support each other and aim to work collectively to help our clients in any way possible."
3. Stay Aware and Keep your Research game on-point!
Awareness is always the key to handling a crisis. Up your awareness game and connect with the right sources to know the current scenario. Stay abreast of what is happening even beyond the borders of your own country.
Ekta Lulla from Ekta Saigal Lulla Events, makes a valid point, "any concrete source of information would surely help and understanding how other countries are handling weddings or unavoidable mass gatherings could be useful for us. Also, this information helps us ensure and educate ourselves and the clients for unforeseen circumstances."
4. Make Sure Your Contract is in Order
Take time to consult an attorney who specialises in contract law to make sure your contract is up to date and includes the appropriate cancellation and force majeure language. You can work with them to discuss options for how to enforce and handle the situation in the event the contract is breached.
Internationally acclaimed DJ Brian B says, "You may encounter a situation where a client requests to reschedule their wedding. Even if not in your contract, consider allowing for a transfer of date assuming you're available with no restrictions and additional fees."
5. Try to be Flexible about your Dates
You might see a lot of rescheduling at the moment because this is the need of the hour. Be flexible about your dates and smart in your approach of handling them.
Here's what Ashwin Mishra and Jhalak Singhal, Co-founder of Shades Photography had to say: "Being a duo team works wonders for us. I shoot one wedding and Jhalak, my wife and photography partner, shoots the other one if it falls on the same date. We are both experts of candid moments, portraits and wide angles, and are fully capable and are geared up to shoot each wedding singlehandedly when there are date clashes. And we always arrive with a team of second and third shooters for each wedding, nevertheless."
6. Limit Traveling and Be Open to Change of Locations
As responsible citizens first, we must consider the threat that follows traveling plans right now. Suggest rescheduling pre wedding destination shoots. If couples are too keen on planning them on fixed timelines, revisit their shoot destination and make a call.
Raman Dipak, Founder of Dipak Studio shares, "All the weddings I was planning to cover in Thailand got cancelled. There was a pre-wedding shoot planned in Dubai that was later planned in India. The paranoia is real and huge. It's not very alarming to me right now, and can be tackled, if it does not go on for almost another 6 months or more."
7. Be Aware of Your Financial Situation
A no. of weddings might be postponed, hitting your business real hard for the time being. Make sure you're up to speed on your rescheduling, cancellation and deposit policies so that you can address client questions clearly. Our suggestion - try rescheduling over cancellations to manage the cash flow.
Ritika Kadam shares, "Every case is different. I am accommodating wherever refunds need to be given. For those who would like to push it to a later date, I am rescheduling my services to the new dates. Fortunately there hasn't been a clash at all. If at all there is – I will most definitely provide a refund!"
Makeup Artist, Leena Bhushan adds to the conversation, "This is not just about this crisis, we have always had a refund policy. However in these cases, we will try our best to accommodate our clients and re-look at our calendar for available dates. If certain dates are not available, we will definitely refund after deducting 18% GST."
8. Be Understanding and Give Positive Advice
As leaders and trend setters of the industry, your clients look upon you for advice and positive suggestions during a time of crisis. Try to be understanding of the situation and provide them with positive advice.
Bindiya Chhabra from Maadhyam Events shares a really positive solution, "As a decorator, I would advise my clients to postpone the events to June-July as in these difficult times, precaution is absolutely necessary. However, if they must have a wedding, they can try to have a small intimate gathering so that the health of guests attending the event is not compromised in any way. We, as a team will consciously work to make their day special, for them as well as their guests."
9. Use Technology to Cross Borders
Your client's wedding day is important to them and so it is to their close guests. In a situation where too many guests are traveling for the wedding and fail to attend the same, find a solution for your brides and grooms to be.
Ekta Lulla from Ekta Saigal Lulla Events, "The advancement of technology is such that more than 500 people can attend a wedding without physically being there. For guests who are unable to be physically present at events there are various options available like FaceTime, Google hangouts, Skype, Facebook, Instagram live and Youtube which can be relayed live to the guests on large screens during ongoing events. We have done such events and it is a different feel altogether."
An International event planner took it up a notch when the bride and groom's grandparents were unable to attend. "To keep them close and to ensure that they get to share in the experience, I invested in 360° virtual cameras [or an iPhone works just fine!] that will allow me to livestream the wedding ceremony, toasts, dances, etc," says Andrea Eppolito from Andrea Eppolito Events.
10. Communicate Efficiently and Responsibly
A client never walks away from a trusted service partner. With that said, your clients might look upon you for advice right now. Communicate efficiently and take responsibility as a part of the society.
Ashwin Mishra and Jhalak Singhal, Co-founder of Shades Photography have taken a social stand. He shares, "With the state authorities passing the necessary laws to control the spread of corona virus, we are informing all the couples enquiring for pre-wedding shoots to keep it on hold for time being and plan it only when the situation comes in control."
11. Take Care of Yourself
Self Care is not the same page and story in everyone's book. We all have a different way of looking at it. Whatever your definition of self care is, take this time to rest your head and fuel your energy for the upcoming eventful months. Things might have slowed down right now, but phases are temporary and work filled months will be knocking your doors soon.
As always, we will continue to provide a place for community, conversation and exchange of learnings to uphold the industry. Make sure to stay on top of more updates via the World Health Organization (WHO).