8 Funny Save the Date Ideas for Your Wedding Invitations!
A text or a phone call to invite your guests is okay, but a funky way to say save the date just makes it a lot more interesting & fun. 8 funny save the date ideas for just that.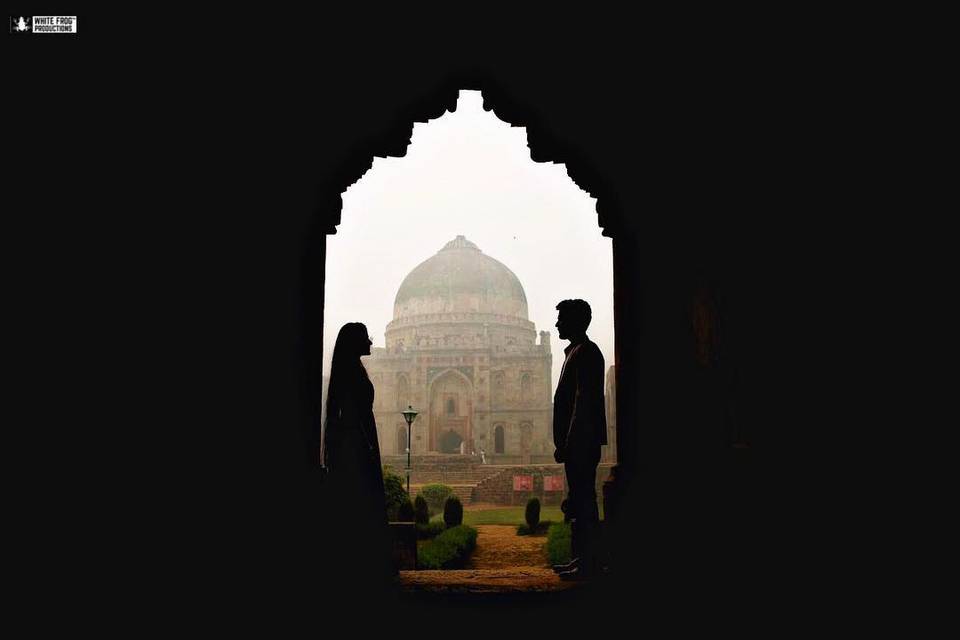 Your wedding invitation is not just an invite but it is something that will also set the tone for your wedding. Not only will it get your guests excited, but will also create a hype around your wedding! Whatever you decide regarding your wedding theme, you should try to incorporate that into your wedding invitation and make it funny and different.
Here are 8 funny save the date ideas to help you get started.
Destination Wedding invite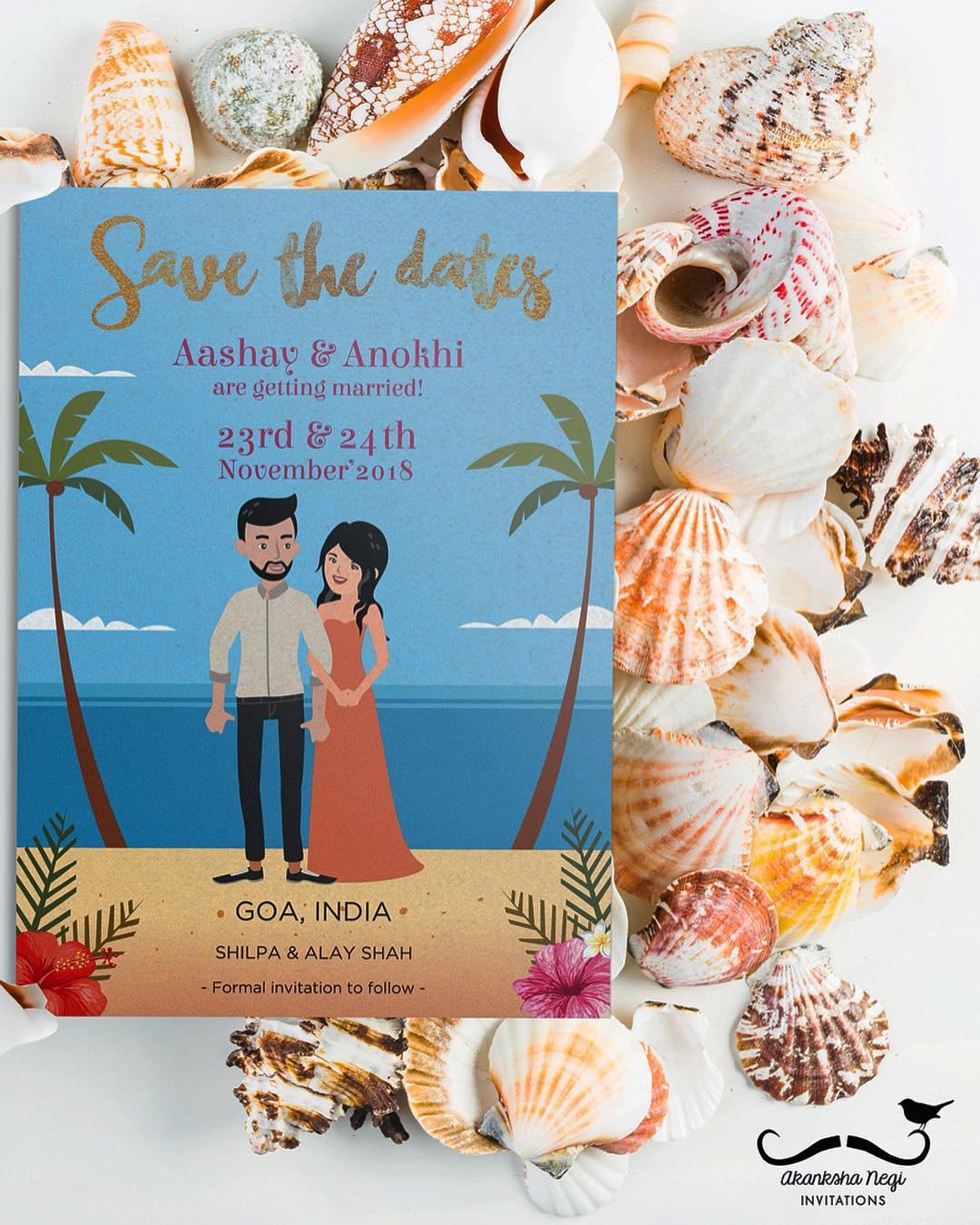 First one, on our funny save the date ideas, is this adorable one. Are you planning on having a destination beach wedding? Use that in your invite!
You can have something cheesy like "sandy toes and salty kisses, it'll make us so happy if you could join us as we become Mr. and Mrs."
Or something cheeky like, "there's now two less fish in the sea, and we're really very happy!"
Bollywood Invite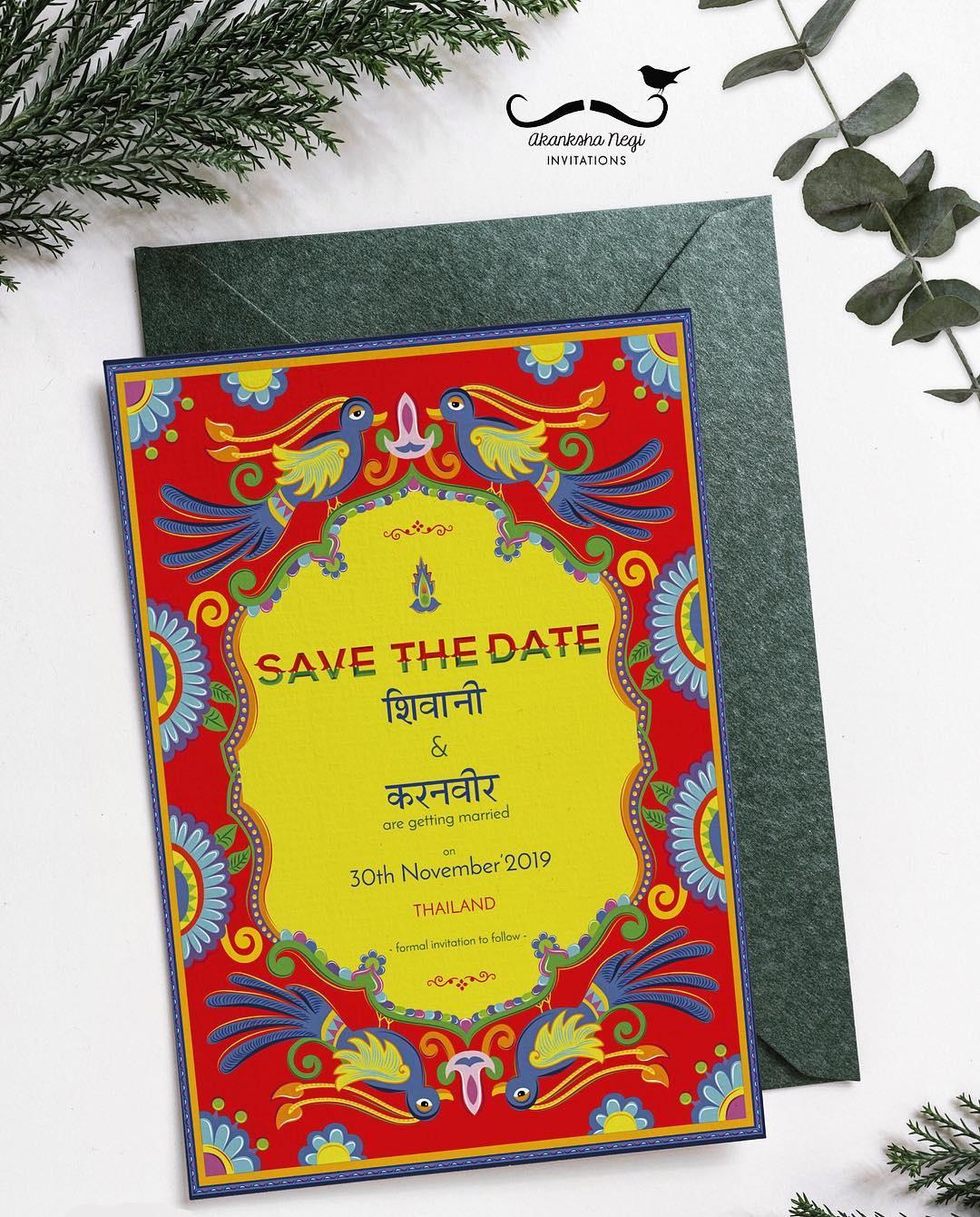 Next up on our funny save the date ideas, this one is meant to scream desi! For a funky desi invite, use your favourite Bollywood movie as a template. For example, if you both come from different backgrounds, you can write "2 states, One love". Or even something like "Jab We Met" or "Rab Ne Bana Di Jodi!"
Word Play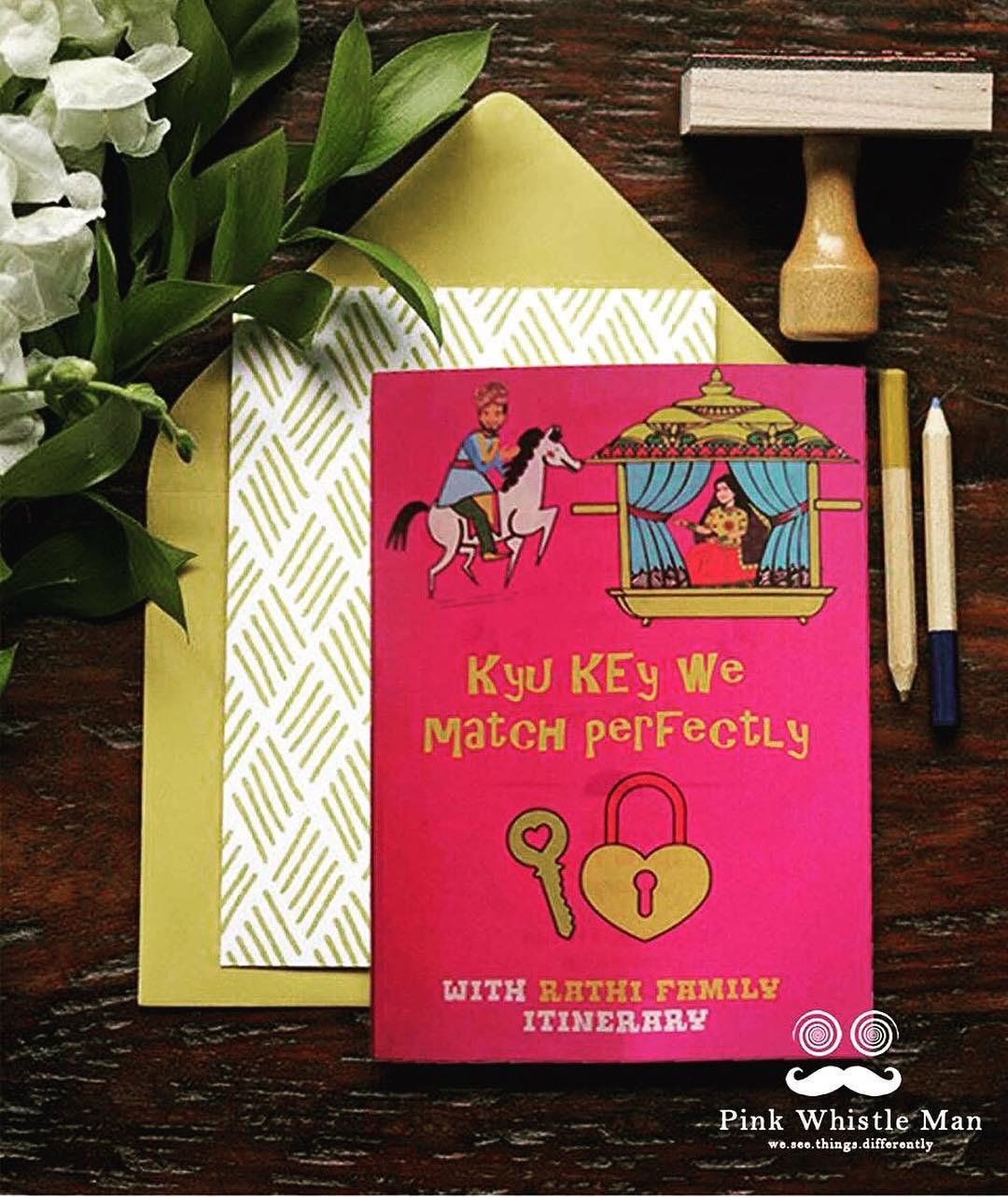 Everyone loves some good ol' wordplay! So have fun with words and find something that clicks. And you don't have to limit yourself to one language, like this example of funny save the date ideas in the image that uses a combination of wordplay in English and Hindi! Another way to use wordplay is that you can have two seals drawn on the card with "Seal the deal" written on top.
Another idea would be to have a toaster that's popping out two toasts, one representing each of you with the words "A toast to the happy couple" written at the bottom of the image.
Personalise it!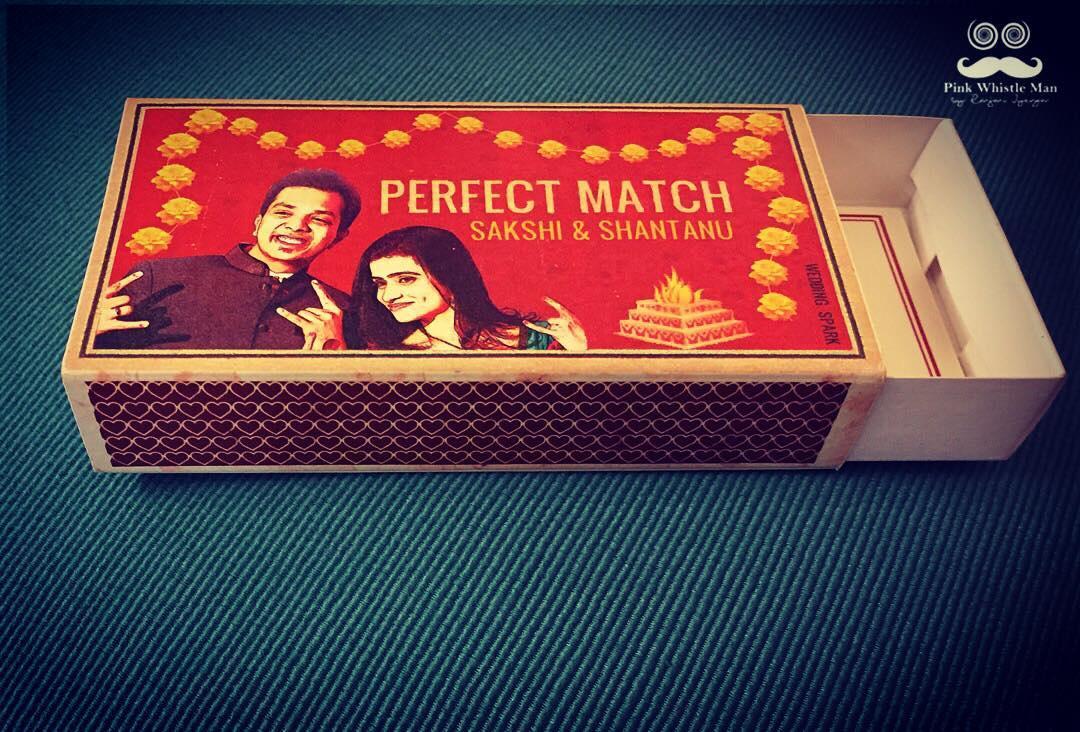 Don't let your invitation just be words! The best funny save the date ideas are the ones that are personal. You can do that by using images of both of you (preferably from your childhood) and write "[name] and [name] were sitting in a tree, K.I.S.S.I.N.G. hey, but it's okay because we're getting married now and we'd love if you could be there"
Theme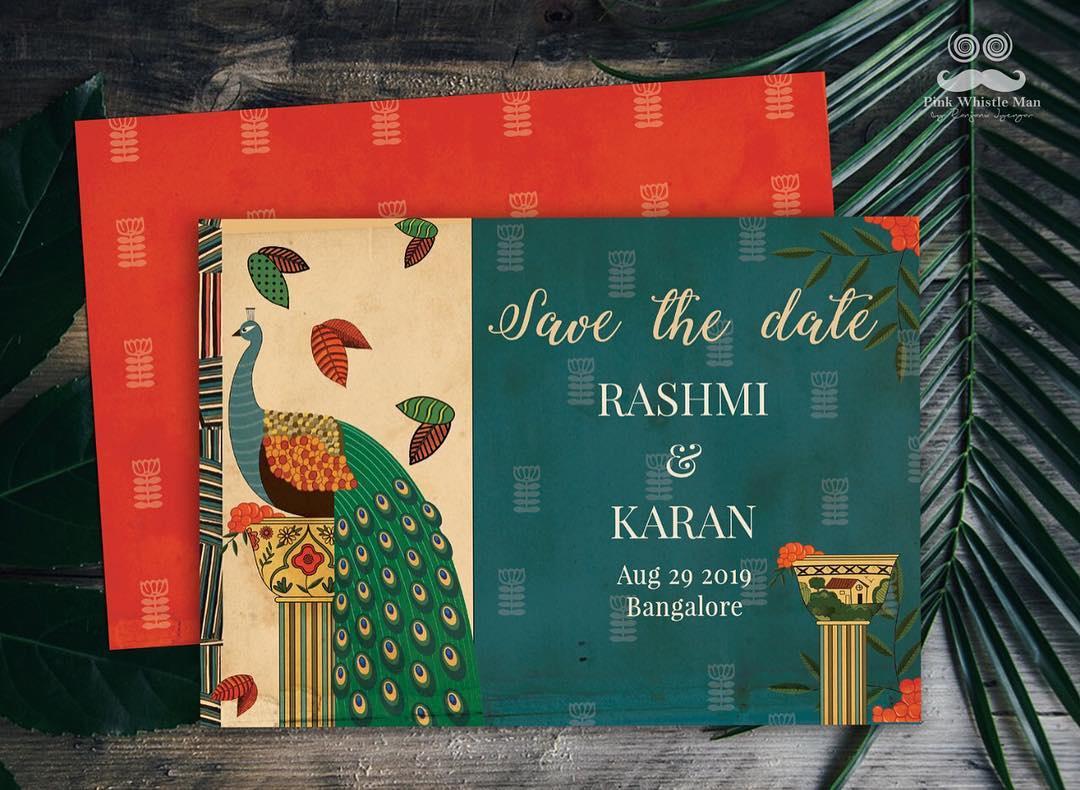 The reason this one is super cool is that it uses the invite to represent the theme of the wedding. Colourful, vibrant and a modern take on the traditional flavours, it is simple and has an ethnic twist to it as well. What makes this one of the funny save the date ideas is if you write something like "He strutted around like a peacock until I noticed him!"
Inside jokes!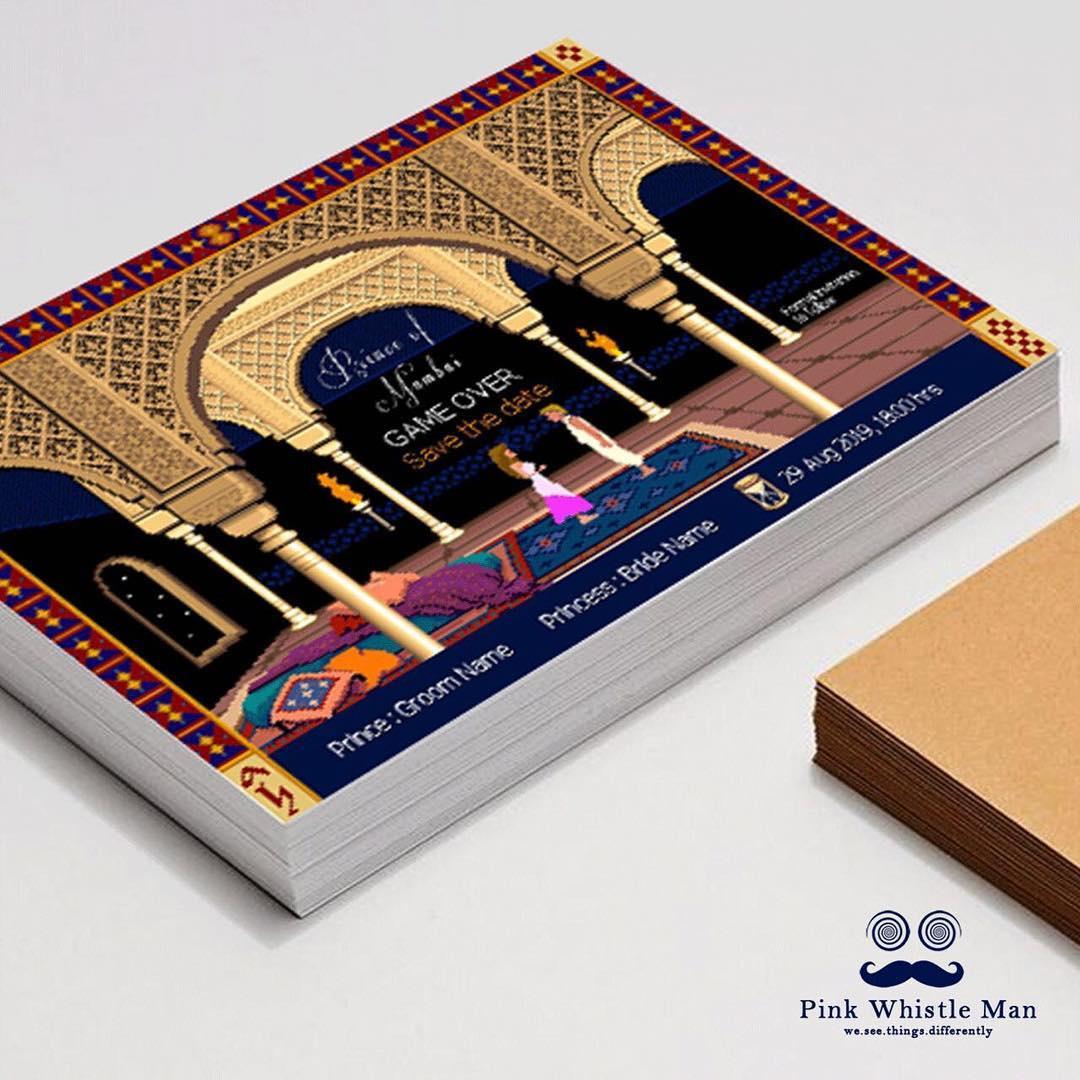 Perhaps this is one of the easiest and funniest ways to get giggles from all your guests! Were you someone who never wanted to settle down? Such funny save the date ideas will work well for you! Write things like "Game over" to show the fact that the bachelorhood is over. Or you can write "Ready for Player 2" to show that you are a team.
You can use other inside jokes too. Like, were you and your friends always partying? You can write something like "Free drinks with a wedding on the side".
Accessories!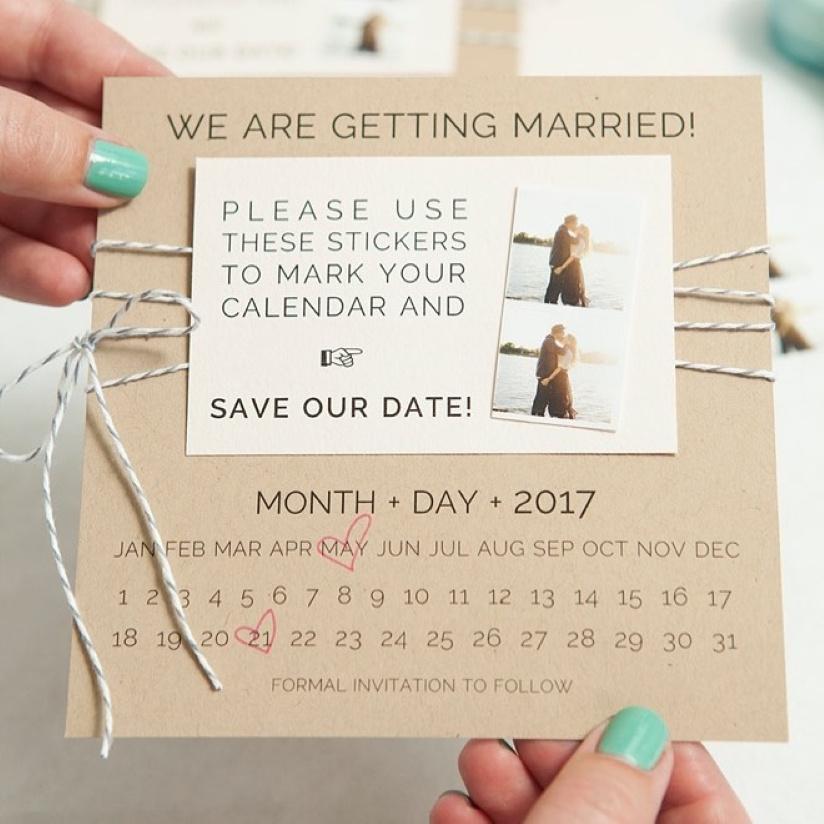 Image Courtesy: Social Print Studio
Next one on our funny save the date ideas in this fun take on invites. Give each guest a pair of glasses with the invite saying "Our future's so bright, you gotta wear shades".
Origami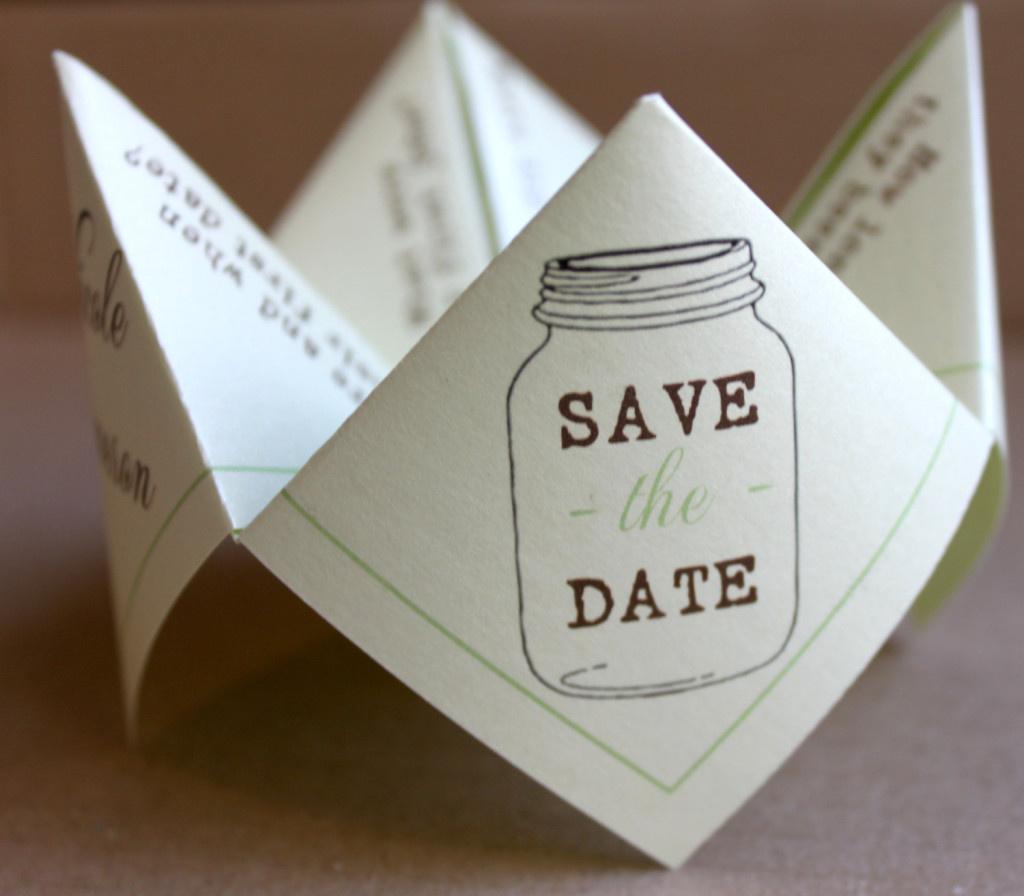 Image Courtesy: Pinterest
Does this remind you of that old school game that you used to play – tippie tippie tap? Get your guests super excited and stoked with a wave of nostalgia! Here, instead of clever words, you should write the details of the wedding in all the sections.
You can use origami and create other cool and funny save the date ideas. You can also use a balloon and have all the details written on it and simply attach a note with it that says "Inflate me".
So that was all for our series of funny save the date ideas. Which one of these caught your attention? You can also use a combination of more than one of these funny save the date ideas and so that it's a lot more personal!
Get in touch with these invitation card vendors for great save the date ideas!