25 Touching Wedding Quotes That Say What You Feel
"It's only words and words are all I have to take your heart away." Steal your partner's heart with these wedding quotes.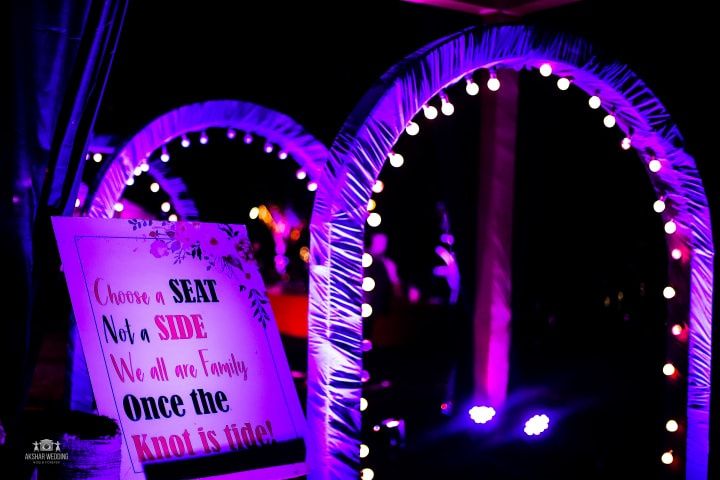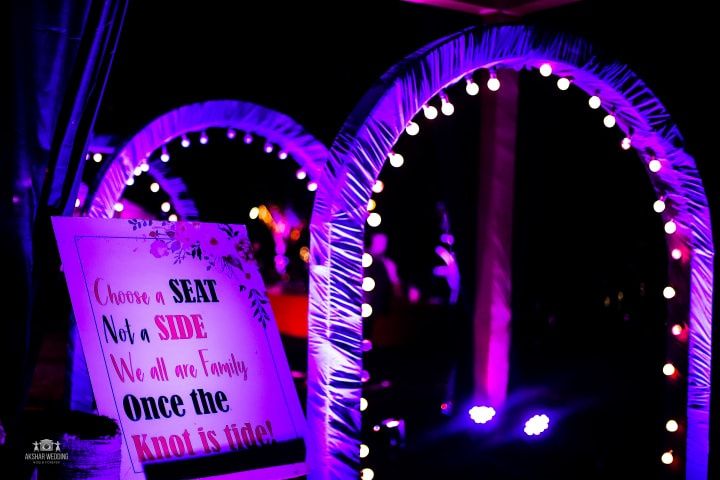 When we imagine our love story turning into a marriage, we have all kinds of romantic ideas associated with it. But when it comes to actual wedding planning, it all gets lost in between "you have a budget to stick to" and "you only get married once." If you are beginning to infuse that magic back your in your wedding, might we suggest that words do it best? Whether it be the quotes in your invitation card matter or as pieces of decoration on cut-out placards for different ceremonies, return gift tags or other wedding tags, heartfelt quotes that reflect your personal emotions and story would be a nice addition. Here are 25 wedding quotes that can do just that for you:
"Once in a while, right in the middle of ordinary life, love gives us a fairy tale." - Anonymous

"Some people are worth melting for." - Olaf, Frozen

"You look good wearing my future." - Keith, Some Kind of Wonderful

"Together is a beautiful place to be." - Anonymous

"You will forever be my always." - Anonymous

"It's been an emotional day, even the cake is in tiers." - Anonymous

"How do you spell love?" - Piglet.
"You don't spell it, you feel it." - Pooh, A. A. Milne

"I swear I couldn't love you more than I do right now, and yet I know I will tomorrow." - Leo Christopher

"All of me loves all of you." - John Legend

"I love you, and that's the beginning and end of everything." - F. Scott Fitzgerald

"Marry someone who laughs at the same things you do." - J.D. Salinger

"I promise you to lay my heart in the palm of your hands. I promise you me." - Meredith Grey, Grey's Anatomy

"Perhaps we were friends first and lovers second. But then perhaps this is what lovers are." - André Aciman, Call Me By Your Name

"Wedding is destiny, and hanging likewise." - John Heywood

"In all the world, there is no heart for me like yours. In all the world, there is no love for you like mine." – Maya Angelou

"When you realize you want to spend the rest of your life with somebody, you want the rest of your life to start as soon as possible." – Harry, When Harry Met Sally

"I would rather share one lifetime with you than face all the ages of this world alone." - Arwen, J. R. R. Tolkien

"The minute I heard my first love story I started looking for you, not knowing how blind that was. Lovers don't finally meet somewhere. They're in each other all along." – Rumi

"Grow old along with me; the best is yet to be." - Robert Browning

"The groom always smiles proudly because he's convinced he's accomplished something quite wonderful. The bride smiles because she's been able to convince him of it." - Judith McNaught

"You don't marry the person you can live with—you marry the person you can't live without." - Anonymous

"A happy marriage is the union of two good forgivers." - Robert Quillen

"A good marriage is one which allows for change and growth in the individuals and in the way they express their love." - Pearl S. Buck

"In a marriage, each partner is to be an encourager rather than a critic, a forgiver rather than a collector of hurts, an enabler rather than a reformer." - Anonymous

"Whatever our souls are made of, his and mine are the same". - Emily Bronte
While you're busy selecting which ones you like best, also consider which fonts are you going to use for displaying them. The colours and the fonts should all go in sync with your wedding theme. Also, if you don't plan on having them written, you can even say it out loud as a part of your speech and your beloved will always have it etched in their memory.
Do have some more quotes to share? Write to us in the comments below.