9 Steps To Downsize Your Wedding Guest List
Worried about how to downsize your wedding guest list for upcoming weddings amidst the impending third COVID wave? We have the perfect hacks to help you!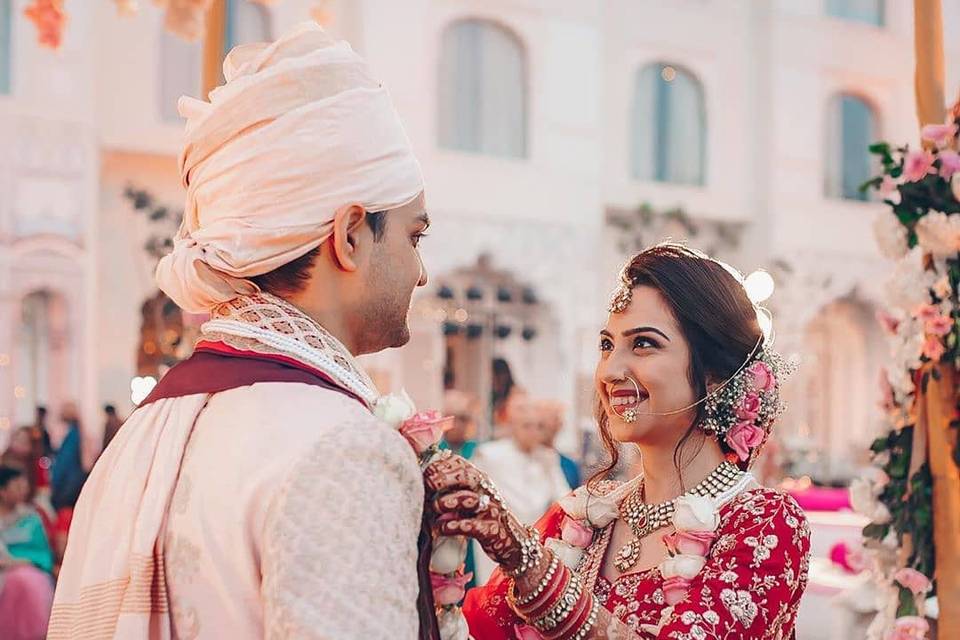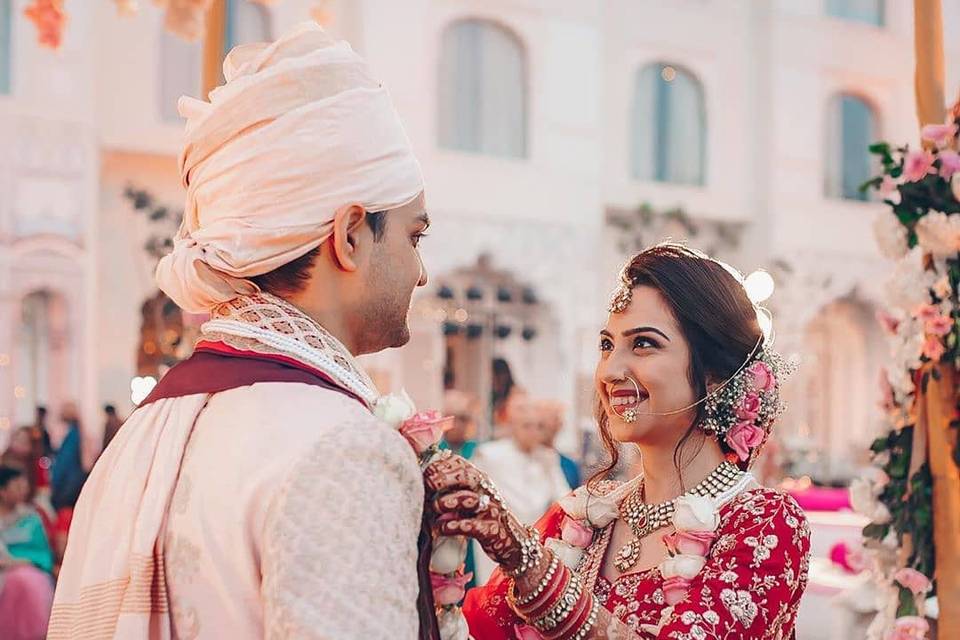 Image Courtesy: Shades Photography
Deciding on a wedding guest list that everyone agrees with is a lengthy process. It is a tedious task. Especially in these difficult times, where the COVID protocols tend to put a cap on the number of people allowed to attend a wedding, cutting down your elaborate guest list to a smaller version is not that easy, we speak from experience. Excluding certain names from your already planned guest list without stirring any tension is one of the biggest conundrums in contemporary times.
There are other factors that depend on the wedding guest list like the seating, the headcount for catering services, the number of favours and return gifts to plan, travel bookings in case of an outstation wedding and so on.
WeddingWire India's Guest List feature is a blessing that will help you plan your guest list completely hassle-free. Not only that but this feature that you can find on the WeddingWire India app and the website allows you to prepare your guest list efficiently and thereafter, manage it too. Right from keeping a tab on the guests to the RSVPs and checking on pending responses - this feature is an all-in-all. This guest list feature is also one reason why you will be able to cut down on your guest list without much trouble.
With the ongoing Delta variant crisis and the increasing OMICRON cases, if you are wondering how to cut your guest list to abide by the government protocols of the lockdown, then we are here to help you. While no one guest is easy to exclude from the wedding list, here are some tricks that will be of help in reducing the number of guests from your wedding guest list for the weddings that happen amidst the probable third wave or the post-COVID plans.
Focus on Family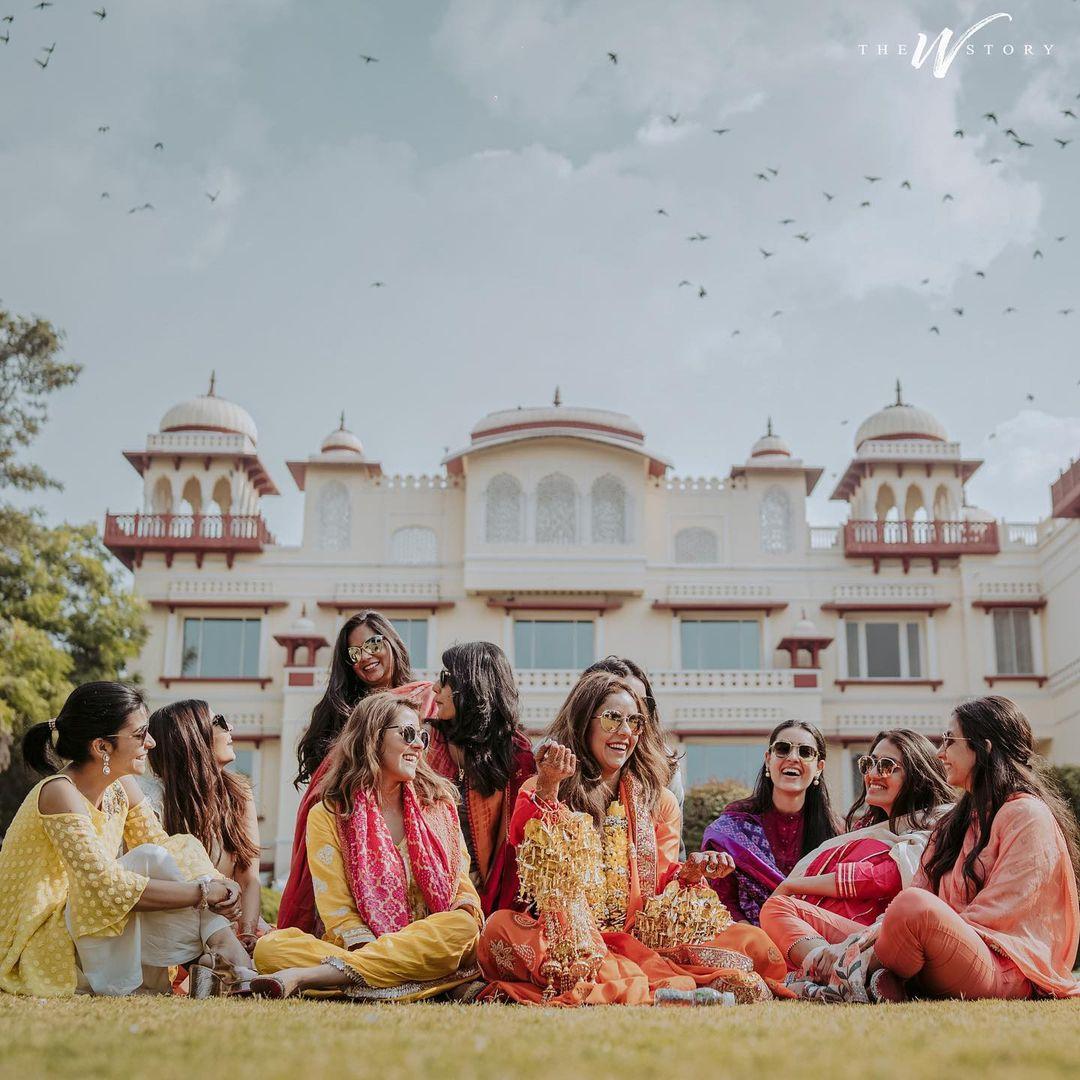 When it comes to family, they might be a lot in number when you and your partner's family is put together. Your wedding celebration is the coming together of your families along with it being your dream come true. Include all the family members first. Excluding that aunt or uncle who was MIA for 20 years or the cousin who hasn't been in touch for 5 years now is a decision at your discretion.
Different Guest Lists for Each Ceremony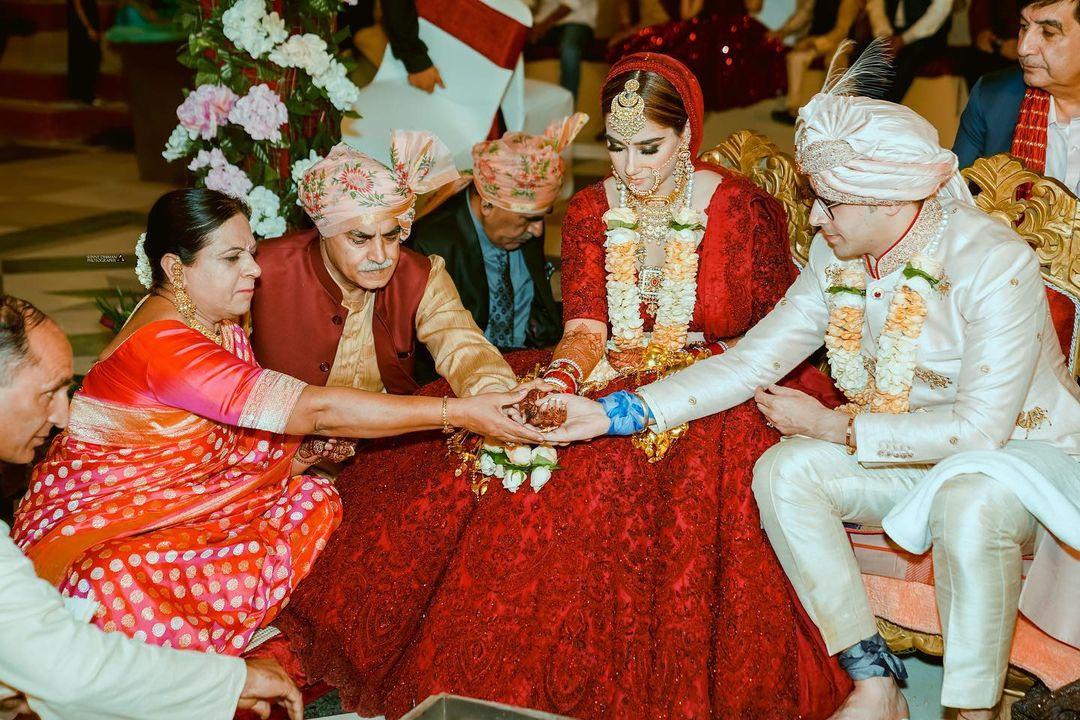 Unlike the west, Indian weddings are almost always more than a one-day ceremony. Good for you, you get to keep the guest list intact without cutting many guests off it. Wondering how? The answer is to make a different guestlist for each of your ceremonies. If only the closest family members and friends get to make it within the 50 people allowed to gather, then bring your distant cousins and other relatives for the fun sangeet night. You can also invite your colleagues and acquaintances with plus-ones for an official reception. You can have more than 2 guest lists and make sure to send out the invitations accordingly.
Prioritise Guests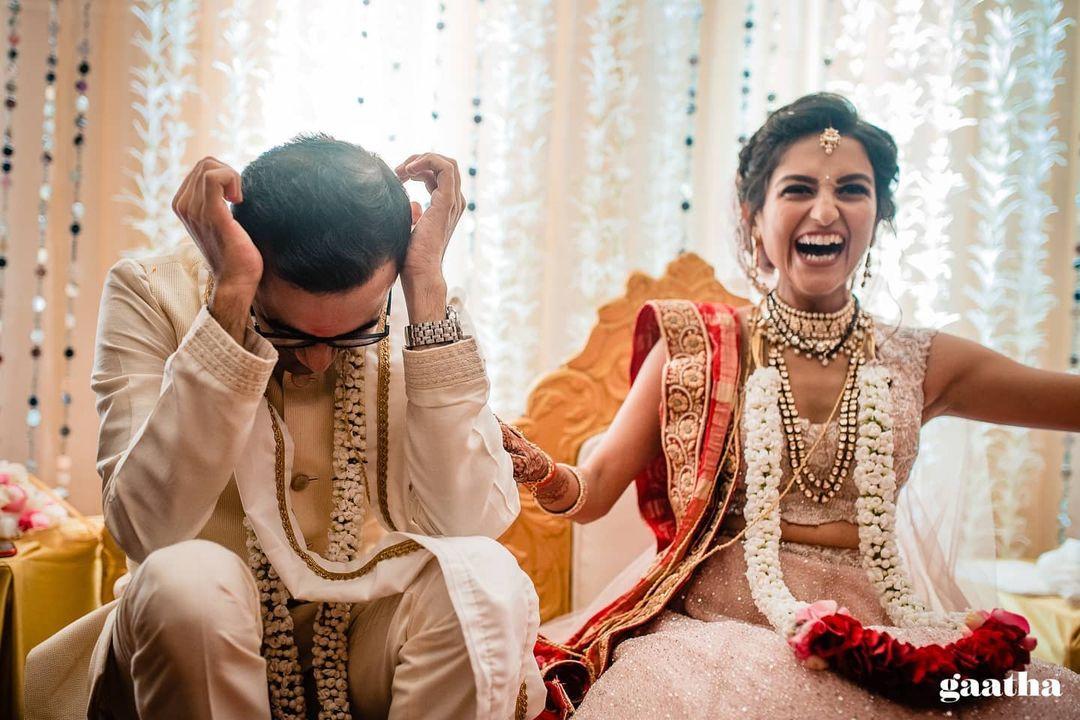 Image Courtesy: Gaatha
In order to chalk out a guest list under ideal circumstances too, you need to prioritise the guests. You and your partner along with the parents will have a long list on the mind. There are reasons like "He had invited us to his daughter's wedding, so we should do it too." Well given that the magic number is 50, you cannot repay the gratitude just yet. Exclude relatives who need to travel from far off places or your whole team at work and only include the non-negotiable people.
Keep the "Geography" on Mind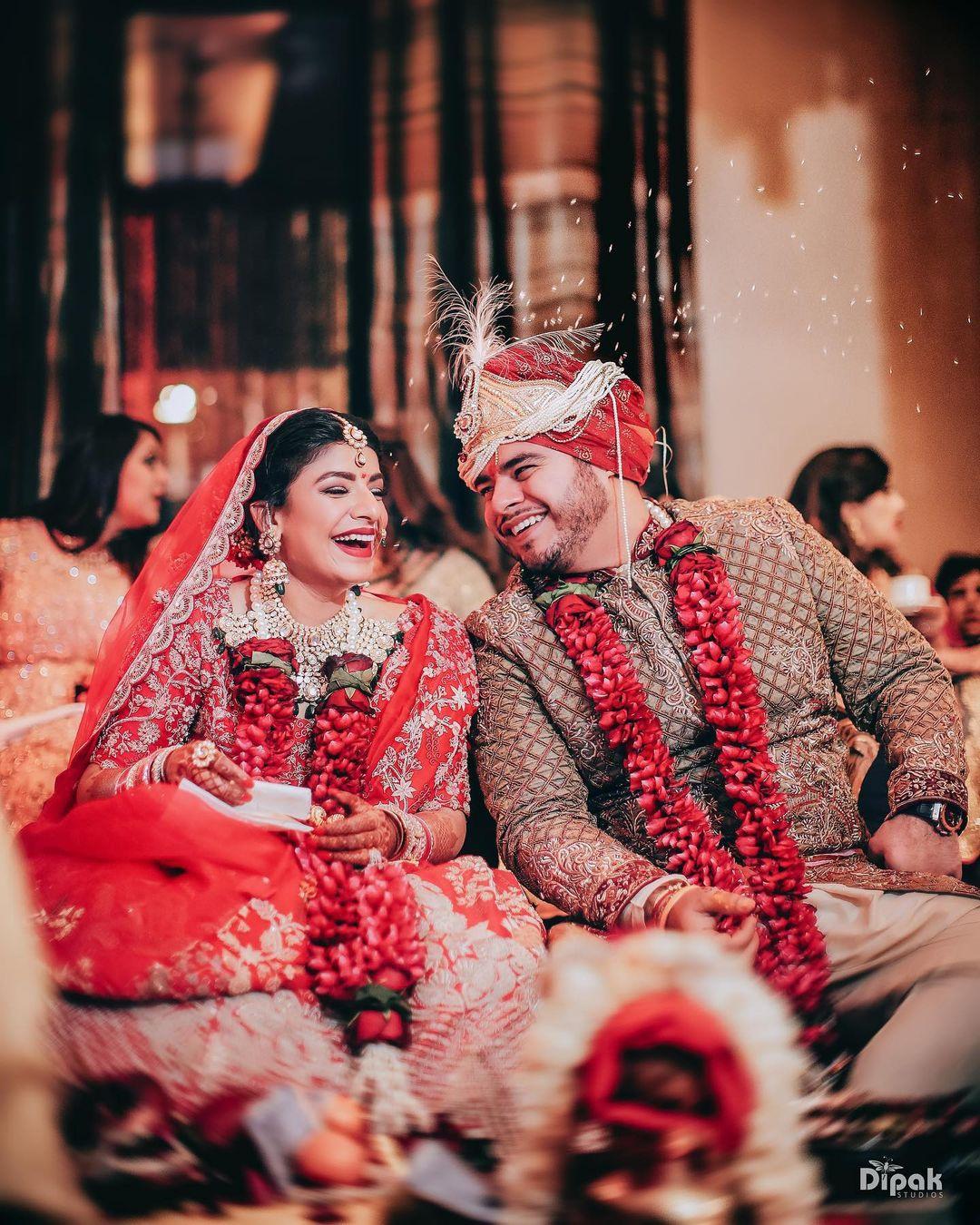 Distance should play a major role in deciding who makes it to your wedding guest list. Though your favourite cousin's family from abroad is much-wanted at the wedding but avoiding international travel is the best safety measure to follow. This is why everyone who needs to travel from beyond the national borders or containment zones within the country can be excluded from the wedding. Family comes first, but for the post-corona wedding stick to family members who live nearby.
Avoid Children & Aged Guests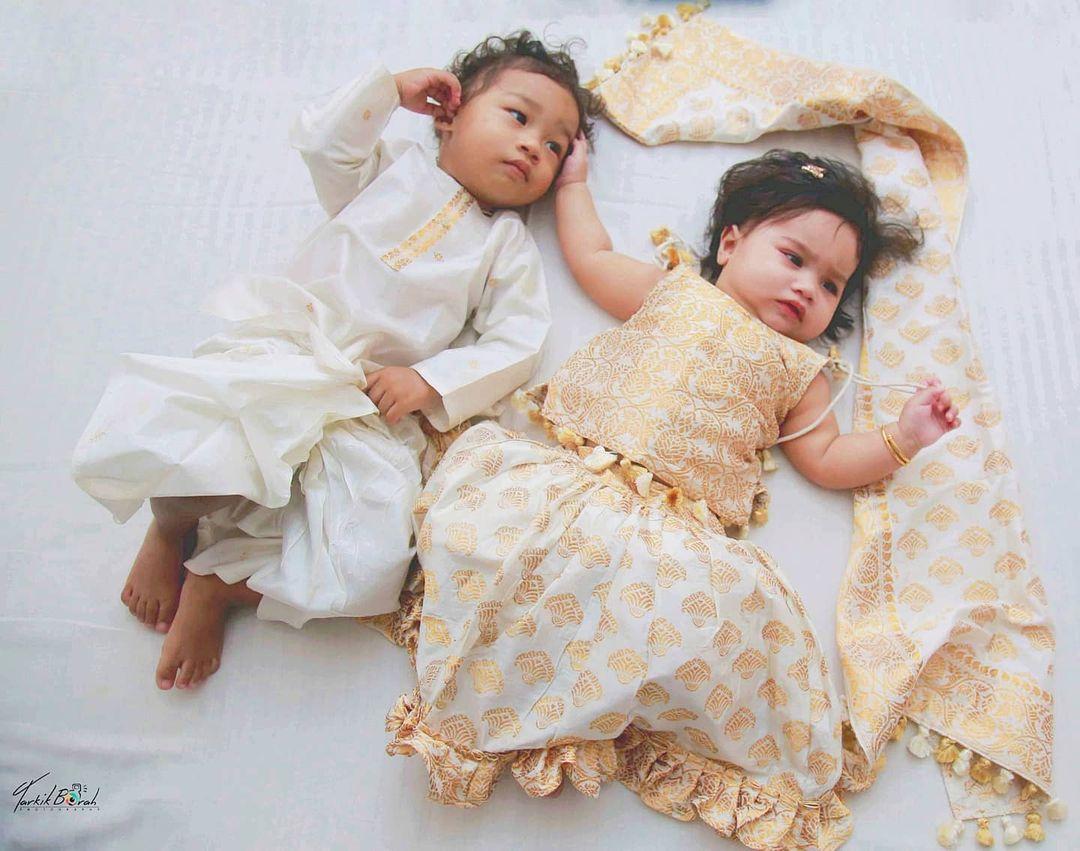 Children and aged relatives are the most vulnerable age groups affected by the pandemic. Even if the wedding protocols allow 50 people to gather and bless you, try avoiding young kids, children and aged guests. If the families of the kids and elderly guests too cannot make it in order to take care of them, it is understandable and you have to find a way around it. You could probably include these guests on a zoom call like the couples who hosted a virtual wedding did. You could take on some tips from how to host a virtual wedding to plan it right.
Limitations on Plus Ones/Acquaintance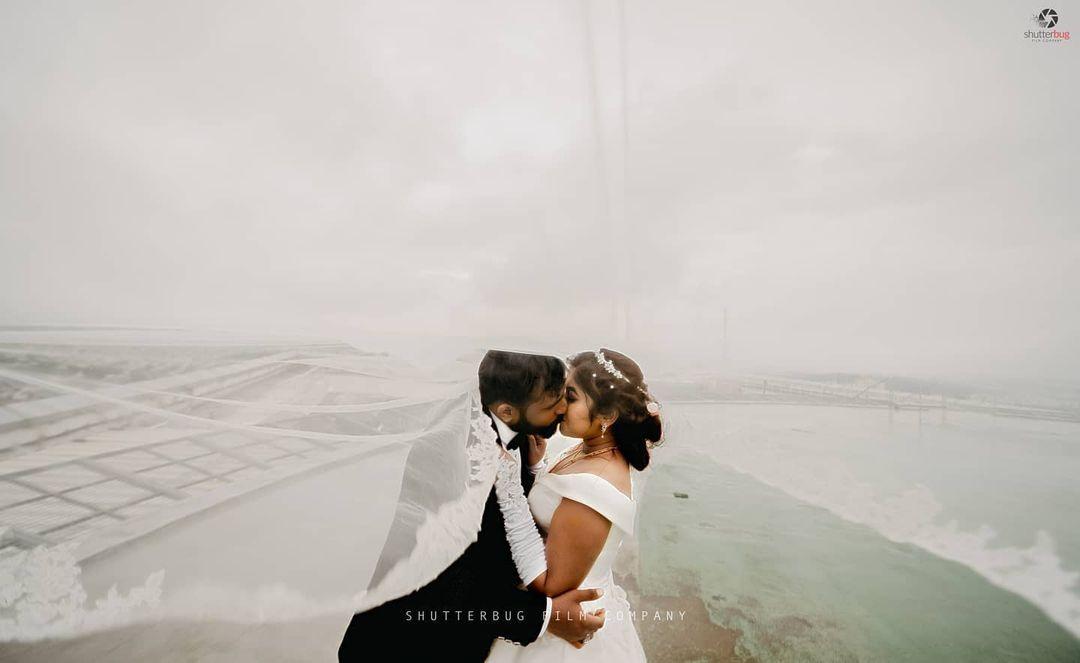 While for an OTT true blue Indian wedding, plus ones are always expected. Cousins bring in their friends, a colleague brings their partner and so on. However, for a post-COVID wedding, you have to make sure to be very strict about the "no plus ones" policy. In order to keep the guest list from spilling over the magic headcount, it is very crucial for you to avoid any friends and plus ones of the guests who have been included in the guest list.
Have a Vision & Abide by It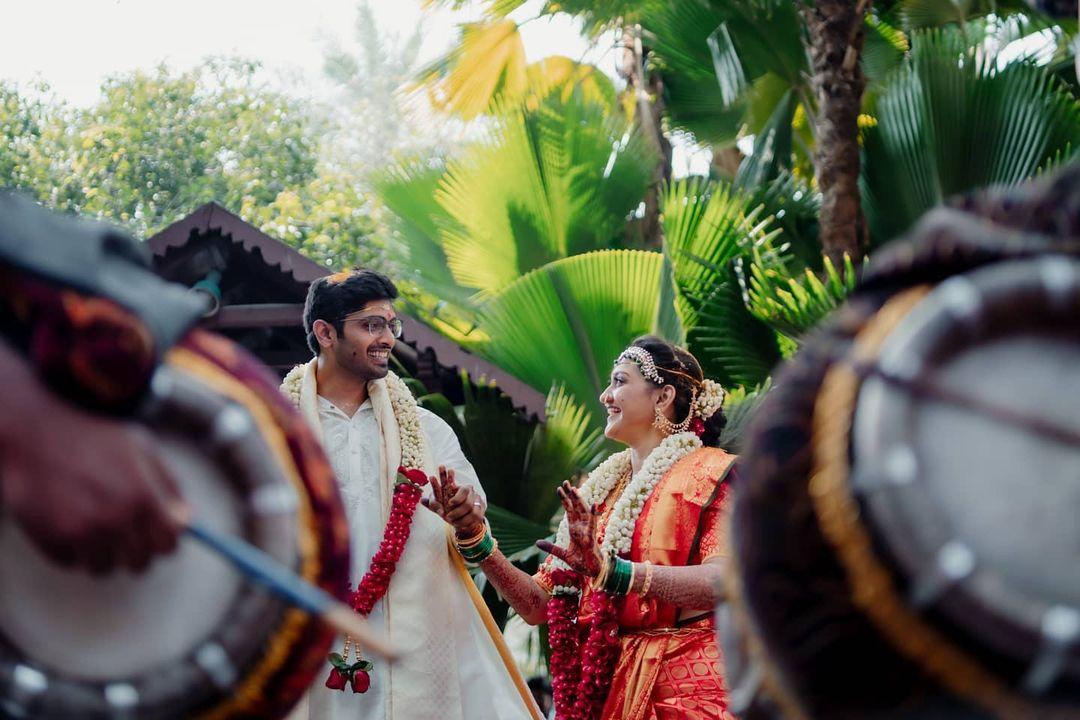 Even if you have planned to have a big fat wedding or a destination wedding with proper etiquettes in mind, the post-COVID weddings will have to be planned differently. Weddings that happen after the pandemic recedes, will have to be planned in a certain way. The wedding guest list cannot have more than 50 people on board at the moment. In these testing times, try to host an intimate wedding. Apart from the benefits of hosting an intimate wedding, it is also one of the safest ideas until the government provides an alternative.
Convey Politely Yet Honestly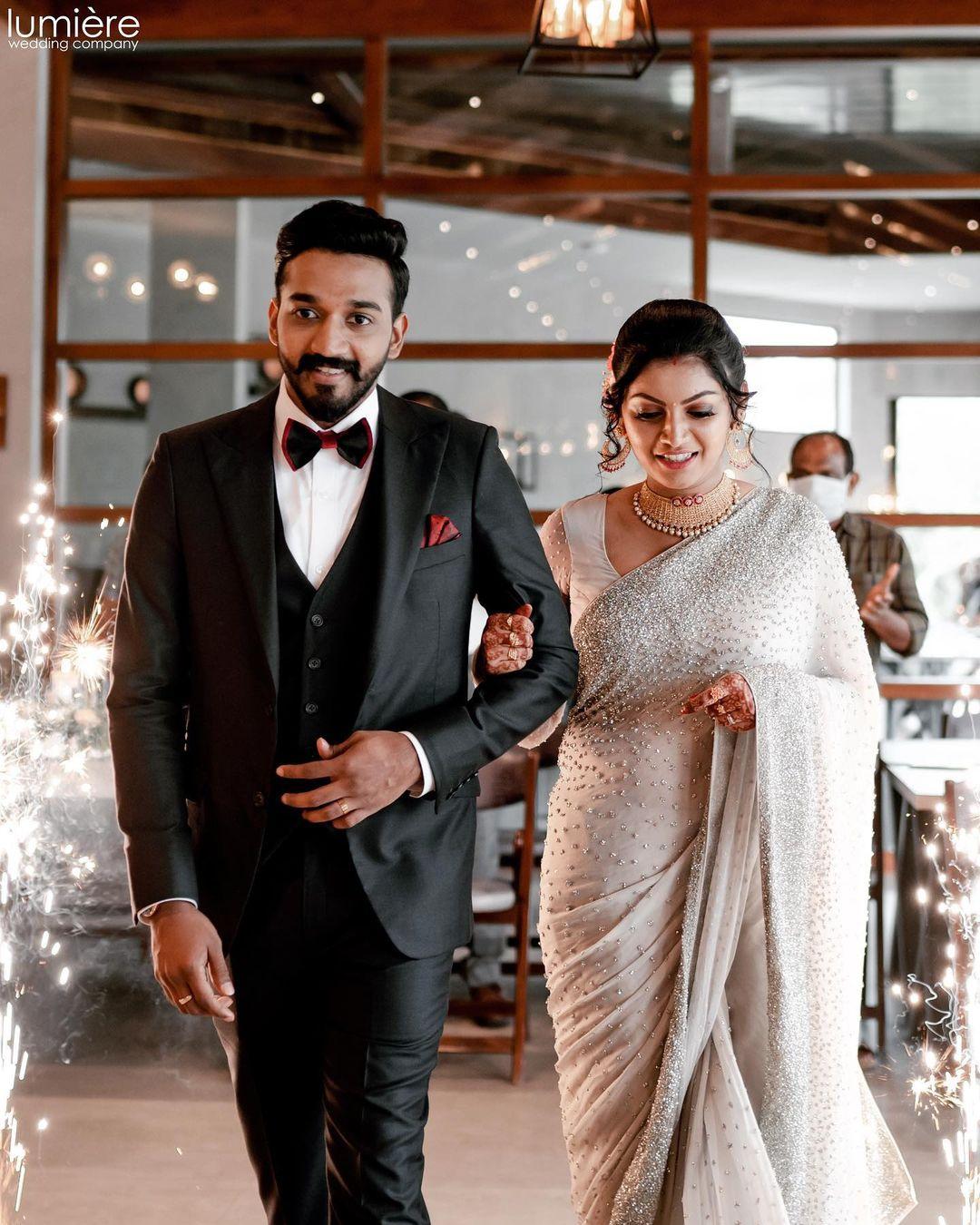 This is another difficult part. It is very important to be brutally honest but extremely polite while conveying the final guest list. If you had sent out formal or informal invitations to the guests already and need to revoke them under the current circumstances, it is very important to let them know why you had to take such a decision. Mot couples who had to postpone their wedding celebrations have promised a celebration with all their guests involved when the situations allow and make up for the lost fun times of your big day. Given the bigger cause of human safety against the pandemic that the world is fighting for, we are sure everyone will understand.
Don't Be Guilty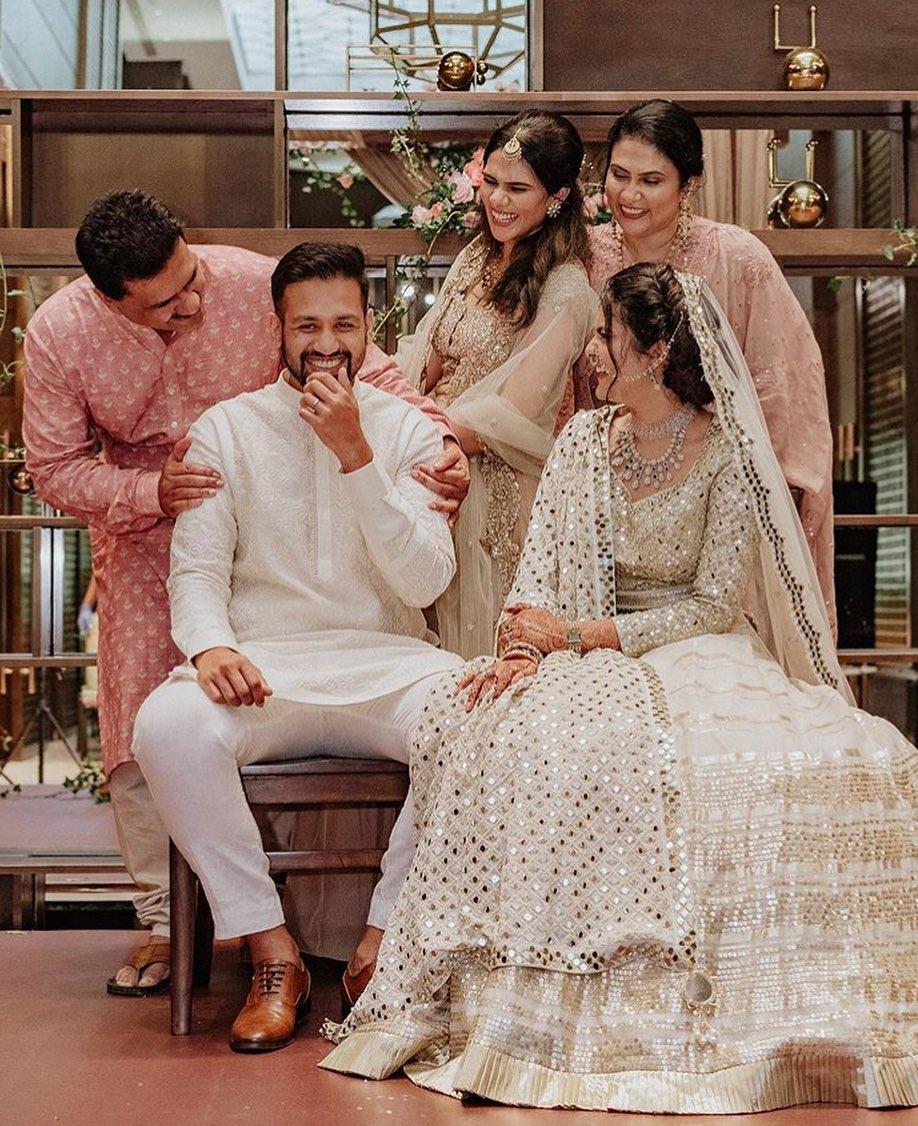 Image Courtesy: Jackson James Photography
It is very important to feel right about the wedding. It might not be the ideal wedding that you had planned spending months, but it is still YOUR big day. The wedding is a celebration of love and maybe all the red flags have pushed a big fat wedding to later, for now, but love is not postponed. Look at the brighter side of the situation where you get to celebrate one of the biggest events of your life with your loved ones as well as with everybody in a big fat reception when time allows. Do not be let down by feeling guilty about having to let go of some of your guests from the list.
Get dolled up and be enthusiastic about your big day. Look forward to your grand reception down the line. Even though we have to follow certain safety regulations in the country, your wedding planning can still go on from the comfort of your homes. Make sure to use ways to hire professionals during social distancing for a flawless planning process. There are different types of vendors and a variety of venues that make a wedding legendary.
Get help from the professional planners on board with us to plan a flawless wedding even if you had to cut down the wedding list to make it suitable for the ongoing times.
Read More -
Mehndi Design | Proposal Lines | Simple Finger Mehndi Design | Arabic Mehndi Design | Propose Day Quotes for Boyfriend | Wedding Anniversary Wishes for Sister | Change Aadhar Card Name after Marriage | Tamil Wedding Calendar | Simple Mehndi Design | Pre Wedding Quotes | Engagement Anniversary Wishes | Funny Wedding Wishes for Bestfriend | Blouse Design | Rangoli Design | First Night Tips for Bride | Wedding Anniversary Wishes