Questions To Ask a Wedding Planner Before You Finalize Them
Here's a detailed list of questions that you should ask a wedding planner before you book them to plan your dream wedding.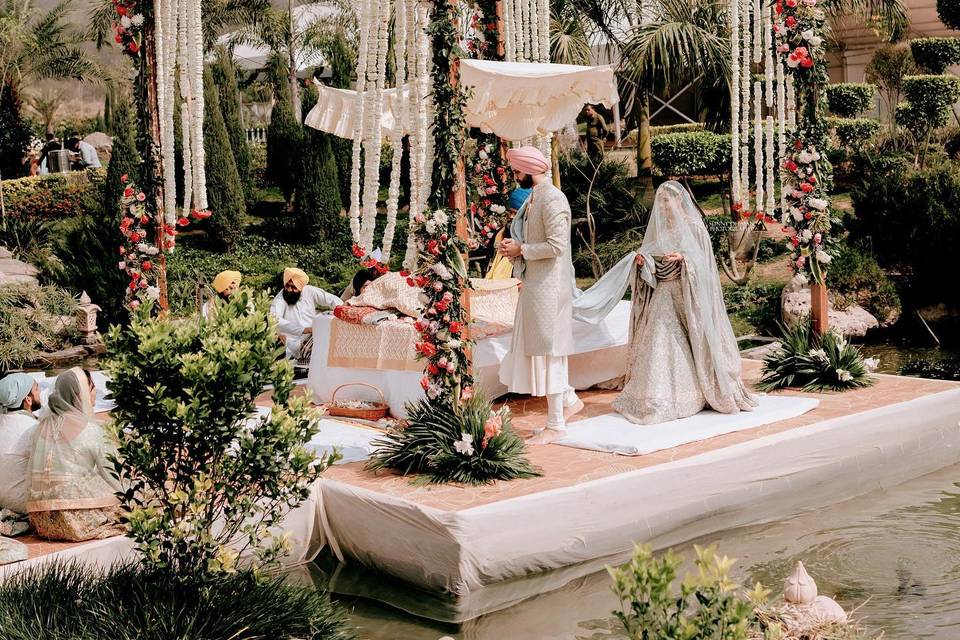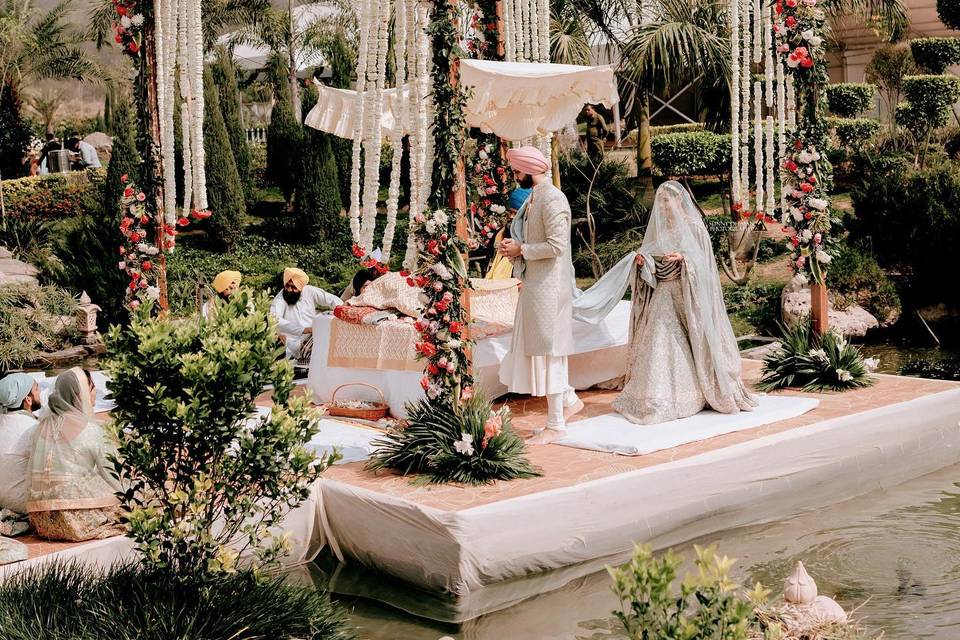 Wedding Planner - Shaandaar Events, Wedding Photography - Sunny Dhiman Photography
What are dream weddings made up of? Love, the true spirit of celebration, a clear and concise vision, and most importantly, the right team of wedding vendors. When working with wedding vendors, a good wedding planner can lead the way and bring your dream wedding to life. Hiring a wedding planner saves a lot of trouble during the wedding planning process and during the execution of the whole wedding.
At WeddingWire India's marketplace, we enlist some of the top trusted and reviewed wedding planners from different parts of India. This is to ensure that you can find a trusted wedding planner within your budget and in your preferred city. But how do you find the perfect wedding planner among the 6,000+ enlisted vendors? The answer is easy, ask the wedding planners the right set of questions. This will help you evaluate if the wedding planner fits as per your wedding vision and customized requirements.
Top Wedding Planners in Your City
Here are the most important questions to ask a wedding planner before you book them -
Questions on Availability
Questions on Pricing and Packages
Questions on Services Offered
Questions on Experience and Team
Questions on Wedding Planning Teams
Questions on Contingency Plan
Questions on Payments & Insurance
Questions on Availability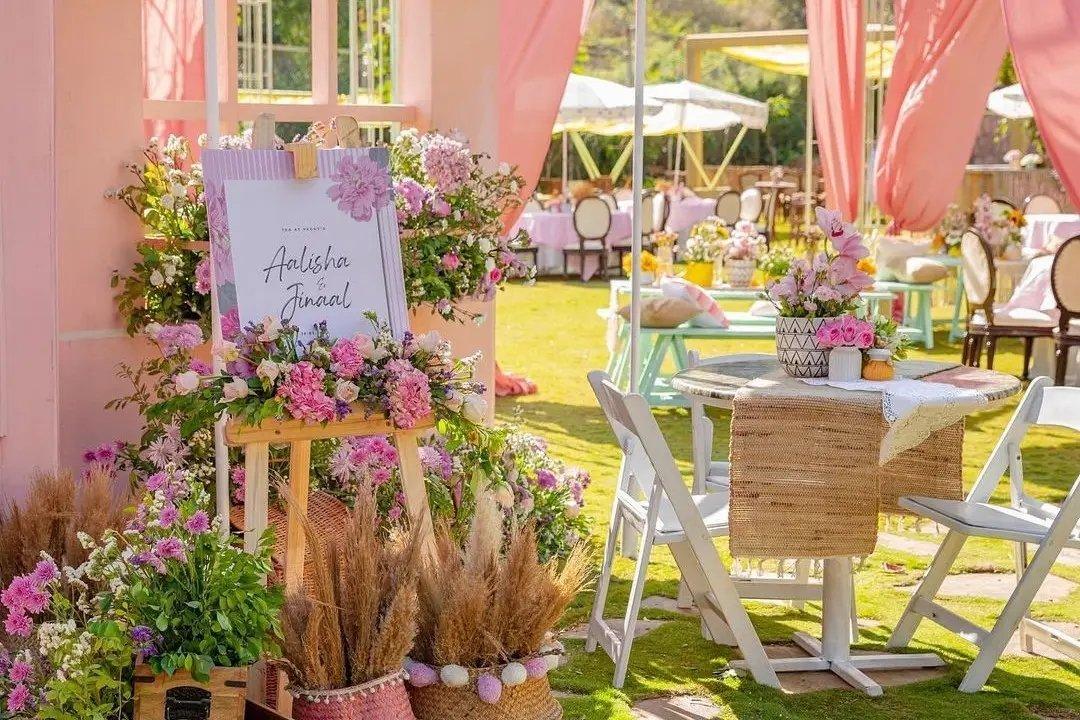 Wedding Planning - KKings Events
The first and most important question is to find out if your shortlisted wedding planner is available on your wedding date. To make this process easier, try to shortlist more than one saaya date in your preferred month and check the wedding planner's availability for all of these dates.
Questions to ask your wedding planner about their availability:
Are you available on my wedding/celebration dates?
Is your team available to work in our wedding destination/city?
Have you planned any weddings at our shortlisted wedding venue before?
In case you are available on these dates, what are your working hours, and when do you prefer to be contacted?
If you're unable to work within our budget full-time, can you provide your services part-time?
In case we don't need pre-wedding planning services, will you be available for guest management and coordination only during the wedding events?
Questions on Pricing and Packages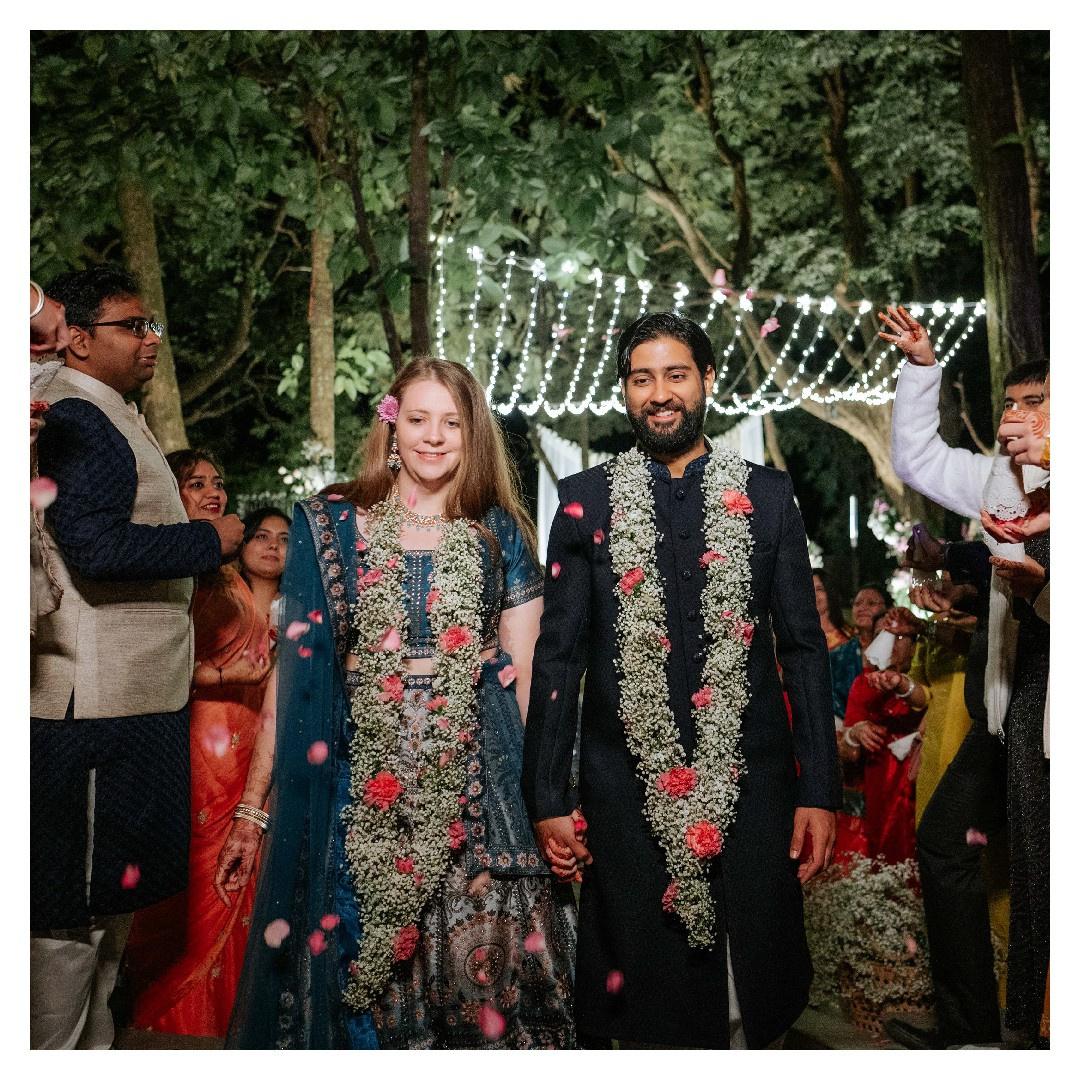 Wedding Planning - Parinaya Sutra
An equally important question other than the wedding planner's availability is finding out if their services are available within your wedding budget. Prepare a list of answers beforehand to help the wedding planner get a gist of what their services entail. They will want to know the total number of events you want to host for the wedding celebrations like mehndi ceremony, haldi ceremony, sangeet ceremony etc. They will need an average guest list size for each event and the type of wedding you are planning - like a destination wedding in India/ destination wedding outside India/ intimate wedding in a city close to your hometown, etc. Keep a few images that look like your dream wedding handy (you can save them on Pinterest boards or Instagram for easy reference) and share them with your wedding planner to help them understand the scale of your wedding.
Pricing and packages related questions to choose a wedding planner -
How much do you charge to plan each event?
Do you have packages for 2-3 day long wedding chapters?
Do you also offer wedding decoration services?
Can you share a complete package with us, mentioning all the wedding planning tasks you can offer and the total price for the same?
Avail 20% Discount on Wedding Planner Packages
Questions on Services Offered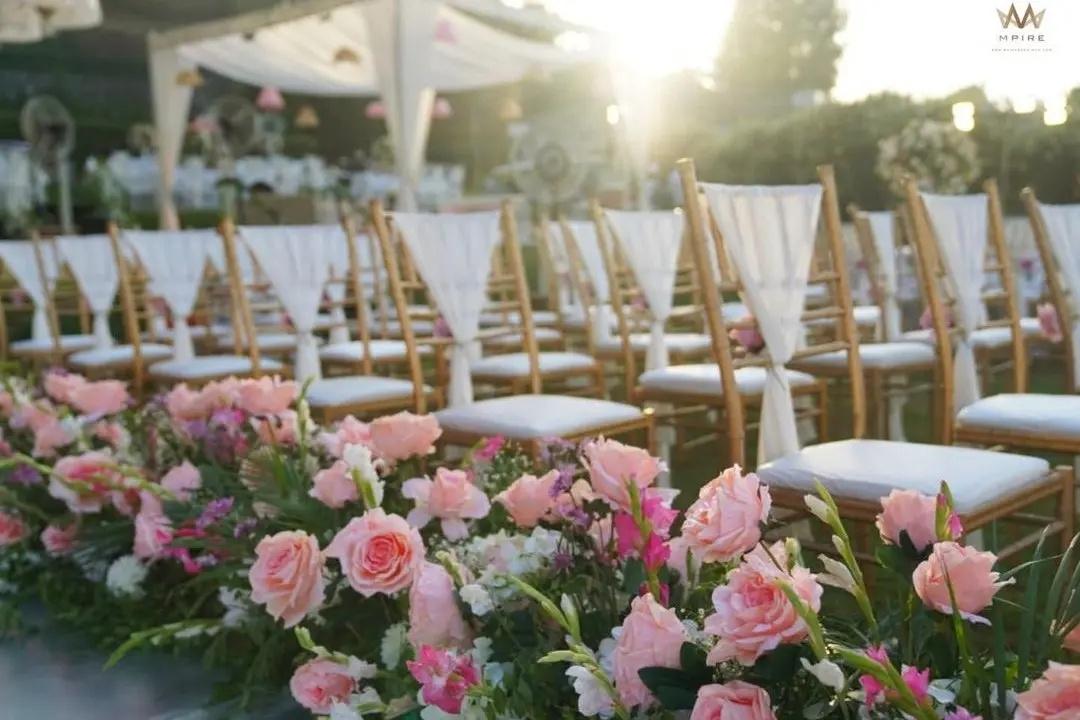 Wedding Planning - Mpire Events
It is essential to understand in depth all the services the wedding planner offers right from the beginning. Many wedding planners offer a holistic package through their wedding planning services - this can include working on venue bookings, designing the wedding theme, design, and concept, handling the logistics and keeping a close eye on the wedding budget, hiring top wedding vendors and negotiating contracts with them to stay within budget, guest management, and hiring and planning all wedding entertainment and executing all functions with utmost finesse.
Questions to ask a wedding planner about the services they offer -
Do you offer your services in packages or a la carte?
What are all the wedding planning services you offer within our budget?
Can you also help us with trusted vendor selection process?
Do you only recommend vendors, or are you also willing to help negotiate and close contracts with them?
Do you handle guest invitation wordings, design coordination, and RSVPs as well? Is this part of the package, or is there an additional cost?
Will you also handle rentals and coordinate with the decorators (in case we hire a different wedding decorator)?
Will you handle guest management and venue coordination for their accommodations and transportation?
Book Wedding Decorators in Your Budget
Questions on Experience and Team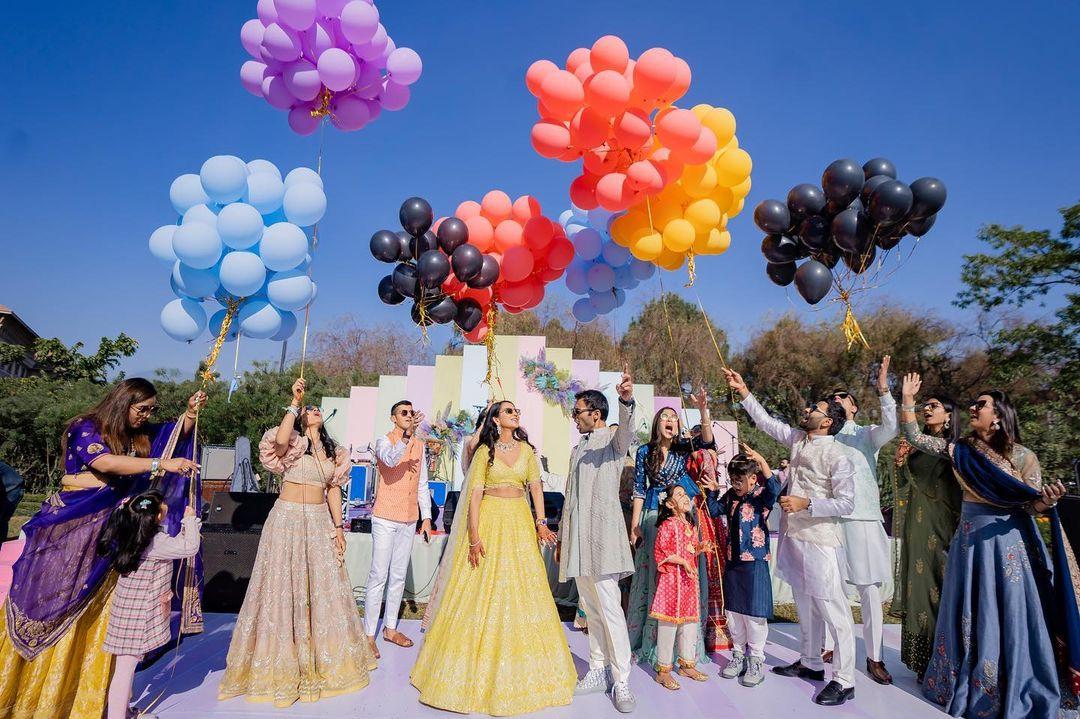 Wedding Planning - Atrangi Events, Wedding Photography - Camlition Productions
Before you finalize a wedding planner, read their reviews and testimonials on their WeddingWire India storefront. I would suggest you opt for wedding planners who have positive top ratings and meaningful reviews from their previous couples. You can also check out their social media pages to get a grasp on their style of work.
Questions to ask a wedding planner about their work experience and team -
How many years of experience do you have as a wedding planner?
How many people are there on your team?
Have you planned a wedding previously at our wedding venue? This question is applicable if you have already booked a wedding venue.
Pro Tip: Book a wedding planner first, because they have amazing relationships with top venues in your preferred destination and can offer better packages.
Do you have other weddings on our planned date? If so, will you personally be available at our wedding venue? How many people from your current team will be assigned for our event?
Have you planned a destination wedding in our chosen city before? (Ask if applicable)
What are the challenges you've faced previously while planning weddings like ours, and how have you resolved them?
How many months of proper planning do you suggest to bring our wedding vision to life?
Top Wedding Photographers in Your City
Questions on Wedding Planning Meetings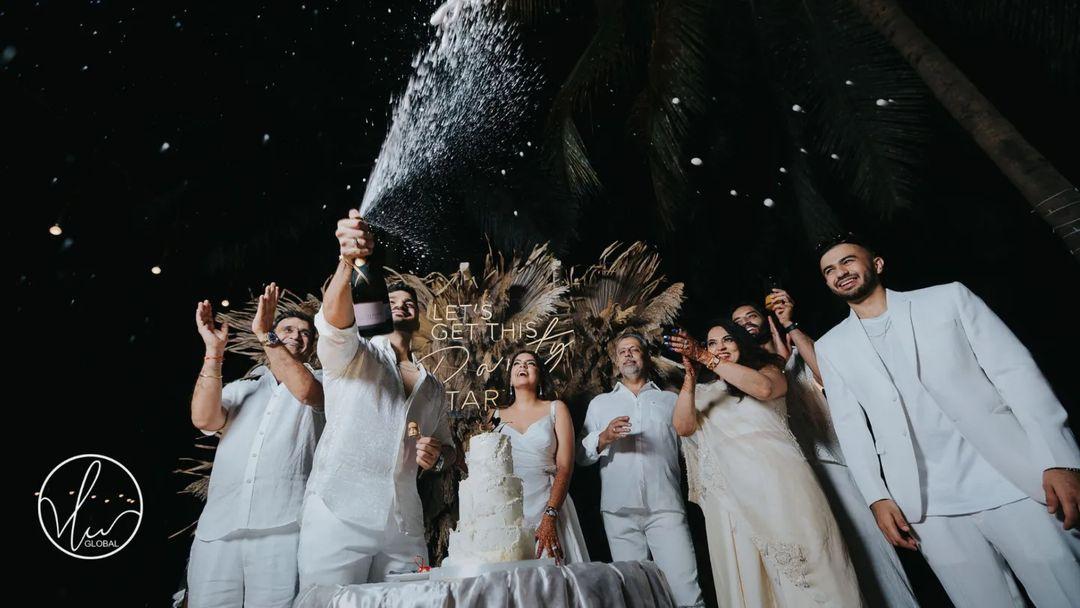 Wedding Planning - VLW Global, Wedding Venue - Novotel Goa Dona Sylvia Resort
Coordination and proper communication are key to ensuring that your wedding events' execution happens just as you have envisioned it. Proper meetings planned with your wedding planner with set agendas to follow-up on the tasks will make this process smooth for you.
Questions to ask a wedding planner about recurring meetings on wedding planning -
From the time we hire your services to our final wedding event date, how many meetings will be required and how will they be scheduled?
Will you be setting the agendas for these meetings, or will you require us to make them?
In case of destination weddings, how many venue visits and meetings will be needed?
In case of multiple vendor bookings, how many vendor meetings will be planned?
Wedding Entertainment Vendors in Your Budget
Questions on Vendor Management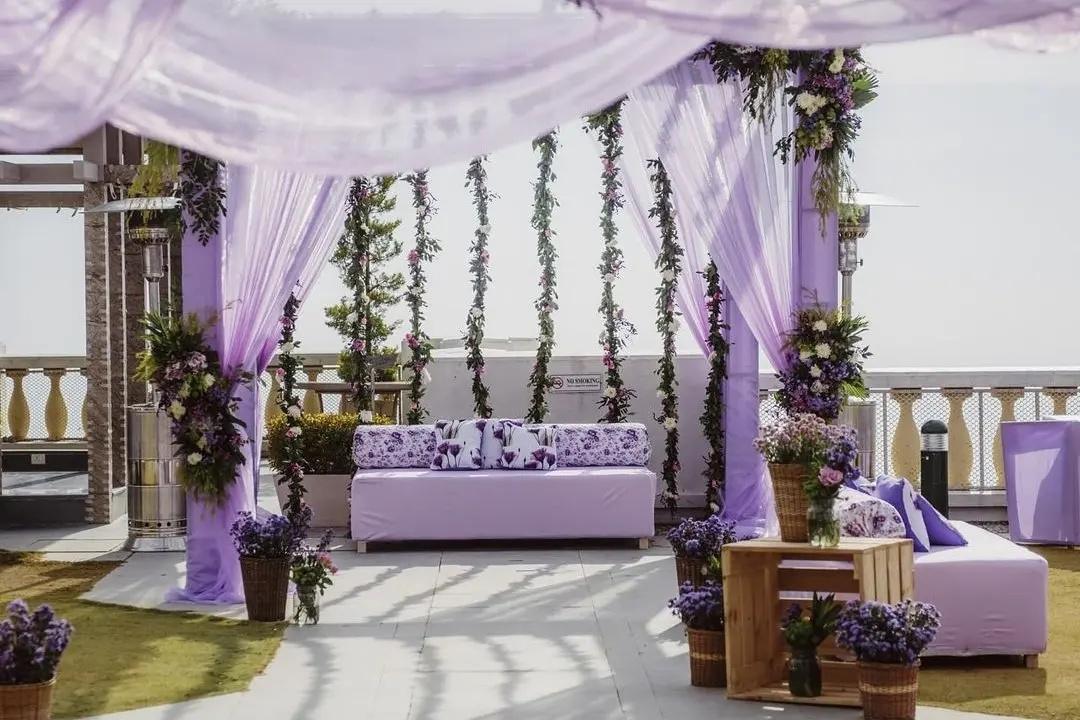 Wedding Planning - The Millennial Bridesmaid
Most wedding planners have a trusted panel of wedding vendors, and because of their amicable relationships with these vendors, they can make your wedding planning journey easy and breezy. If your wedding planner commits to helping you hire the right wedding vendors, ask them if they will be providing a timeline for all vendor bookings.
Questions to ask a wedding planner about vendor bookings:
Will you close the final deliverables list with wedding planners?
Will you be assigning tasks to all vendors, or do we need to take that up?
Will you be paying the vendors on our behalf, or will we be signing checks for them?
Will you handle the contract signing from wedding vendors?
Free Wedding Planning Checklist
Questions on Contingency Plan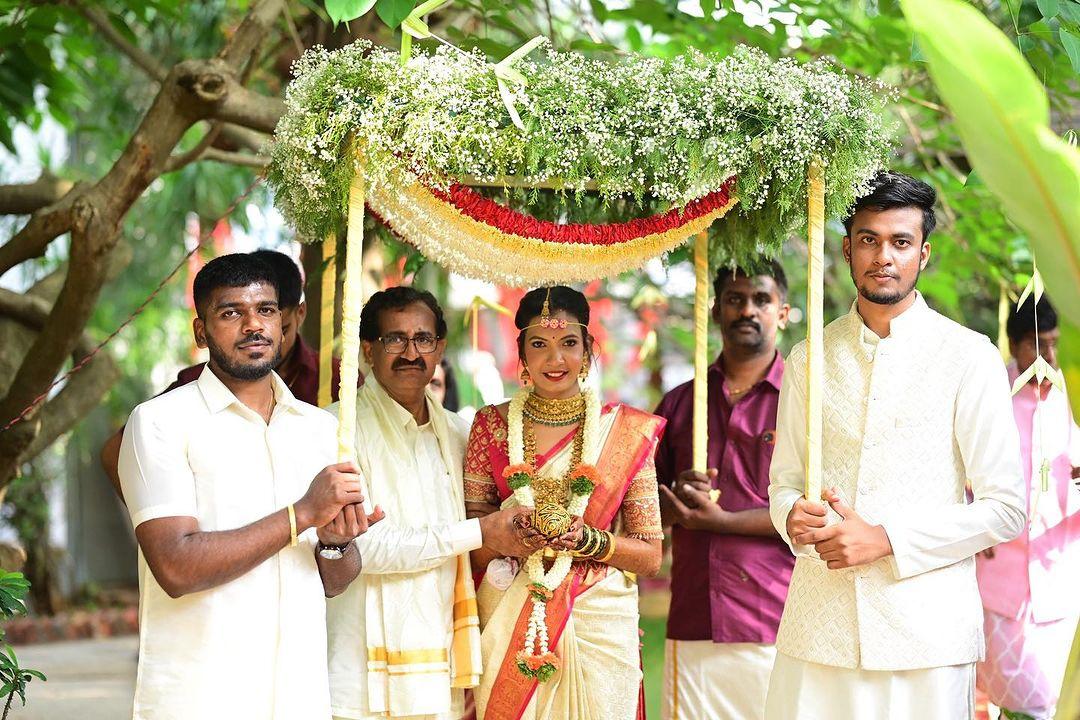 Wedding Planning - Blissful Beginnings Co, Wedding Photography - Backlight Productions
When planning an event as significant as your wedding, it's important to have contingency plans in place. Your wedding planner should sketch out a Plan B for situations that can go wrong due to unforeseen circumstances.
Here are a set of questions to ask your wedding planner to prepare a contingency plan:
What happens if someone important from the vendor team falls sick on the wedding day?
What happens if a vendor does not show up on the day of the wedding?
If it is an outdoor wedding, what happens if we have bad weather on the wedding day?
Free Wedding Budget Planner Online
Questions on Payments & Insurance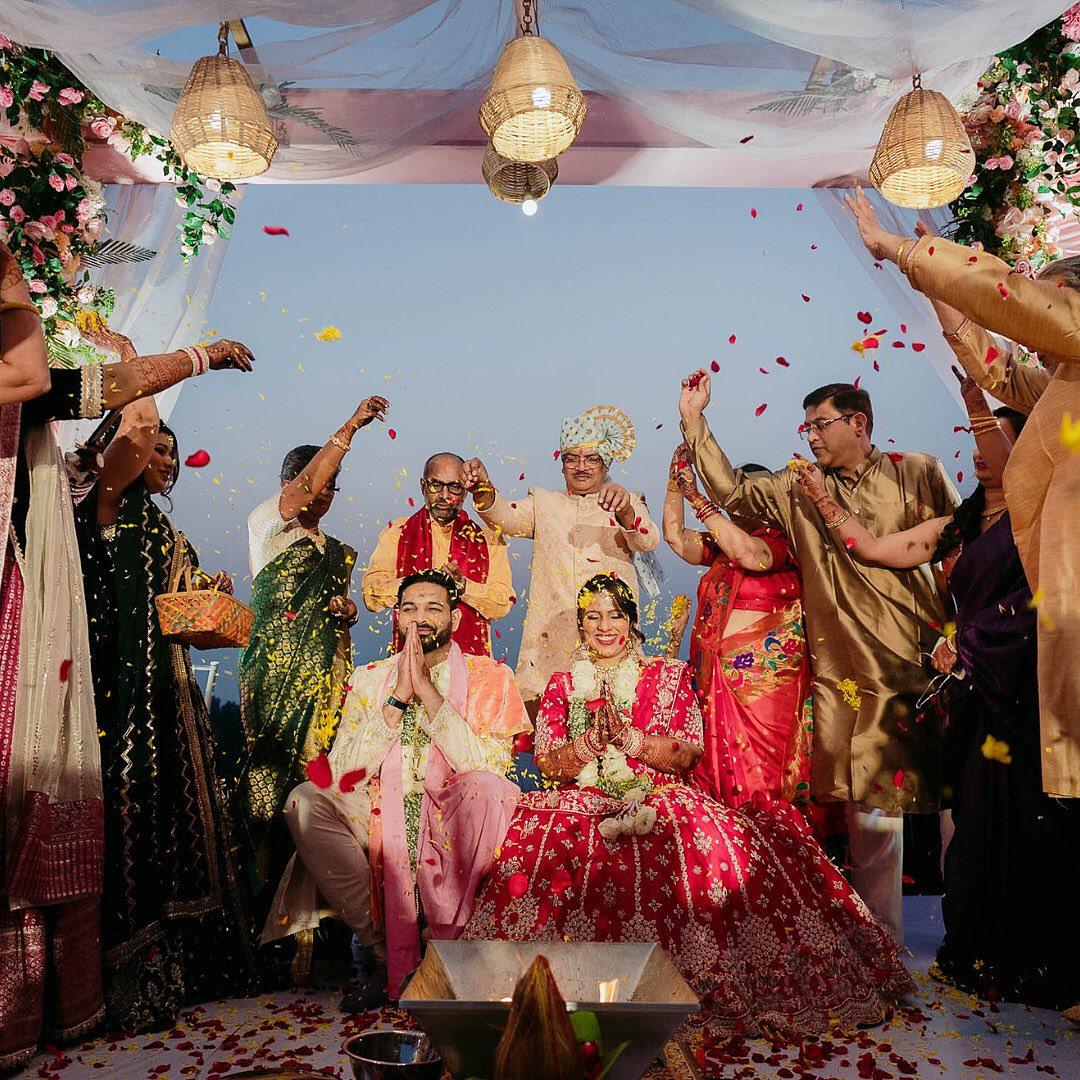 Wedding Planning - The Genda Story
A good wedding planner will carry a lot of responsibilities on their shoulders and can help fix your wedding planning blues in a blink of an eye. To ensure that your wedding planner and you are on the same page, make sure you are aware of the payment policies that they adhere to.
Some questions to ask a wedding planner about their payment and insurance policies -
What is your booking amount?
Will you give us a proper contract with all deliverables and their prices?
Will any additional expenses be involved (travel, parking, food, etc.)?
Do you accept payments in checks, cash, or by credit card?
Do you have insurance, and what does it cover?
Do you also offer event or disaster management insurance?
We hope this list of questions helps you finalize the right wedding planner! If you have any more questions to add, drop a comment in the section below and let us know.
Top Blogs on WeddingWire India