Don't Finalize on a Wedding Planner Before Asking These Questions
Here are 9 questions to ask a wedding planner for brides and grooms to ensure you have the wedding you've always dreamt of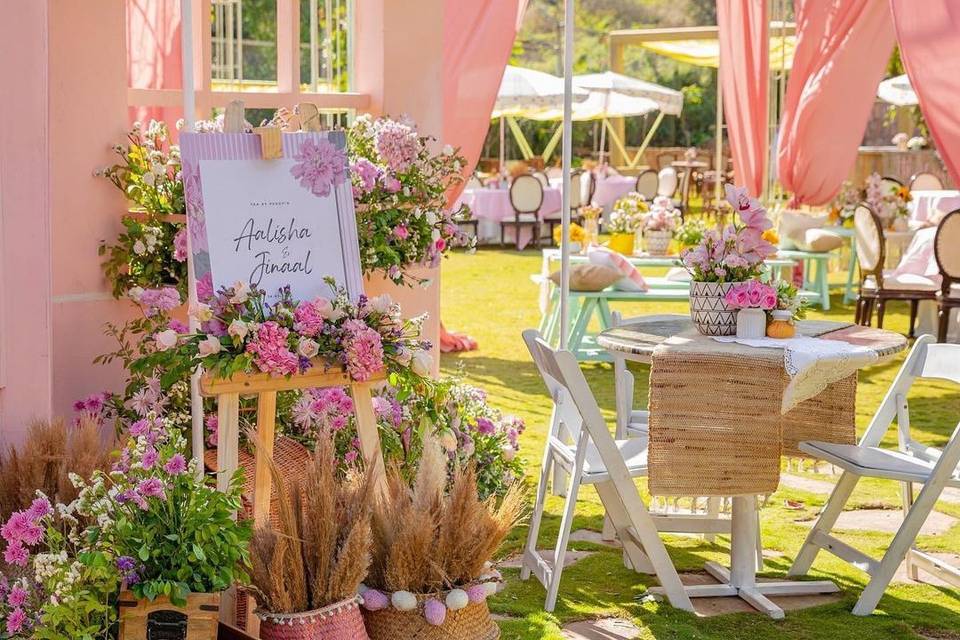 Choosing the right wedding planner can mean the difference between the wedding of your dreams and a haphazard event. And of course, when it comes to your big day, you'll want everything to be just as you imagined it to be (and what you paid for). This is why choosing a good wedding planner is crucial and should be done correctly. On your first meeting with the wedding planner, ask questions, and A LOT of them. But before you jump into the whole wedding planning business, make sure you have set your budget and identified the budget for a wedding planner.
Here are the most important wedding planner questions to ask for bride and groom:
1. Questions on Availability & Budget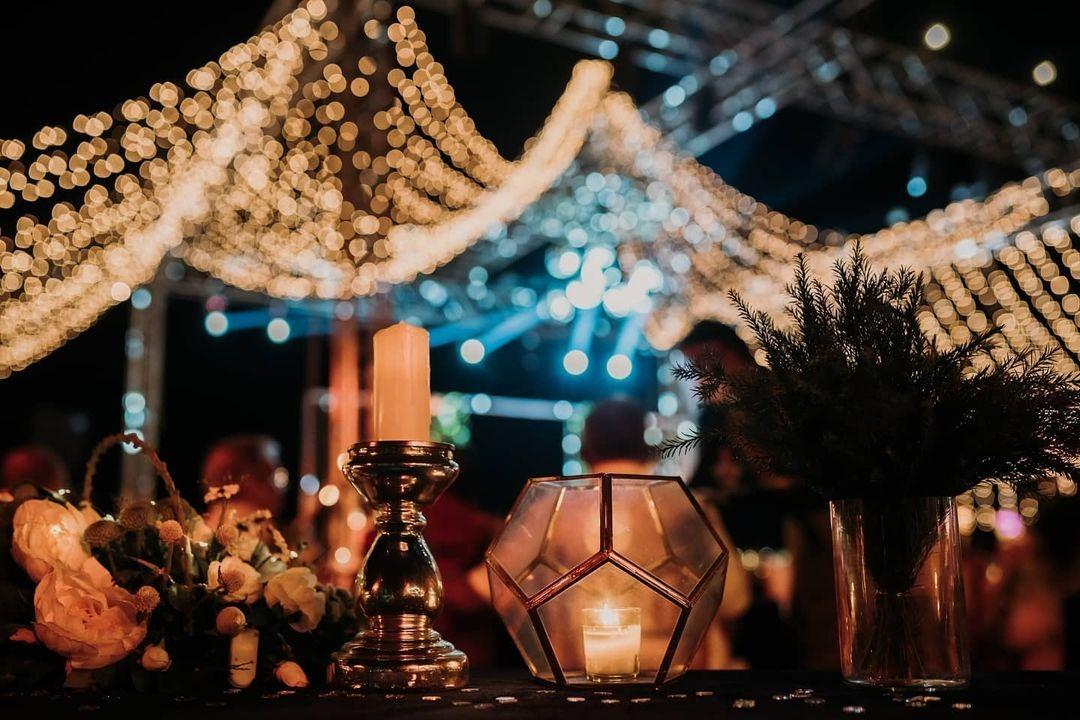 Find Top Wedding Planners Near You
When choosing a planner, some of the first things you should ask are if they're available on your wedding dates or not and if they fit in your budget. Asking this on the first meeting with the wedding planner will save you and the planner time and energy. If you want to work with a particular vendor, try setting your wedding dates according to their availability. Moreover, ask for their working hours so that you know when to contact them. Ask how they choose vendors or if they have any preferred vendors and how, if at all will they be able to help you with any discounts from the vendors. If they cannot fit into your budget, ask if they can work part-time for you.
Are you available on my wedding dates?
If yes, what are your working hours and when do you prefer to be contacted?
What is your procedure for vendor selection and how will we be involved?
Do you have any preferred vendors?
Will you be okay to work with the vendors we have chosen?
Will you be able to get us any discounts from the chosen vendors?
Will you be able to work within our budget?
Have you previously planned a wedding of this scale on a similar budget?
What are all the services you will be able to provide in our budget?
If you're unable to work within our budget full-time, can you provide your services part-time?
2. Questions on Services Offered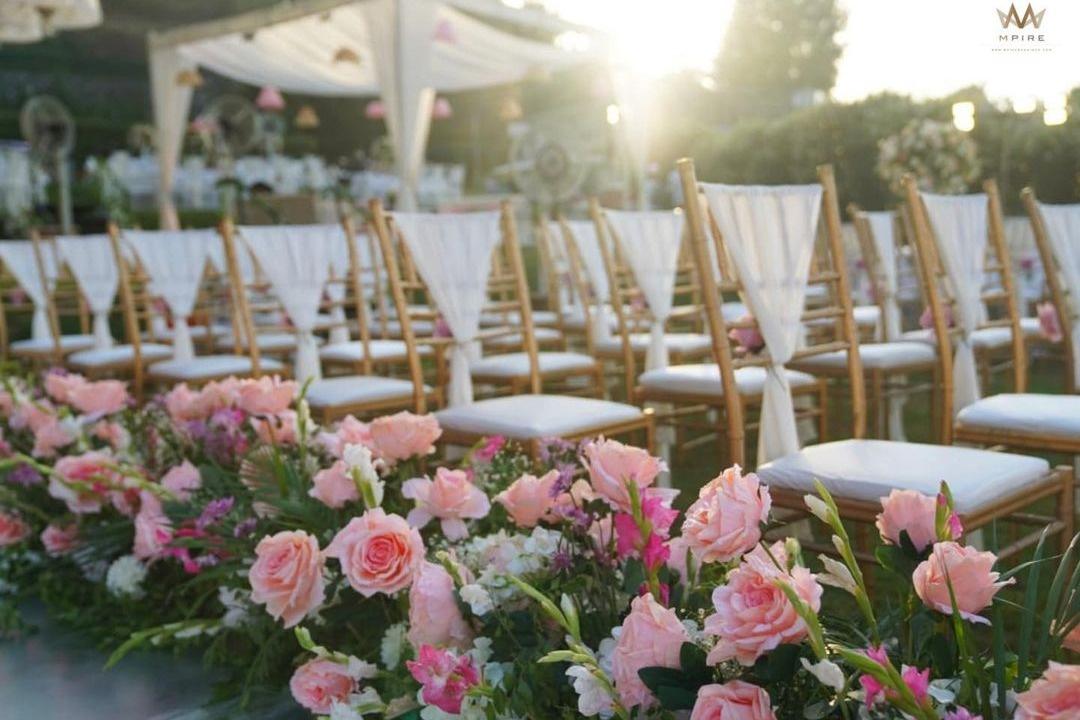 It is essential to understand in depth all the services the planner offers right in the beginning. In a lot of cases, you'll find planners who only take care of the design and aesthetics of the wedding and in other cases, you'll find planners who only take care of the coordination between all vendors. Ask your planner which kind are they and if they offer any additional services at an extra cost too.
Do you offer your services in packages or a la carte?
What are all the wedding planning services you offer?
Are you only, a coordination service provider or a design service provider or both?
Do you handle guest invitation wordings, design coordination and RSVPs as well?
Other than the mentioned services, do you offer any additional services on demand?
Will you also handle rentals and coordinate with the other vendors (In case you hire a different wedding decorator)
Will you offer to mail invites to all our guests and handle the guest list or RSVP?
3. Questions on Vendor Selection Process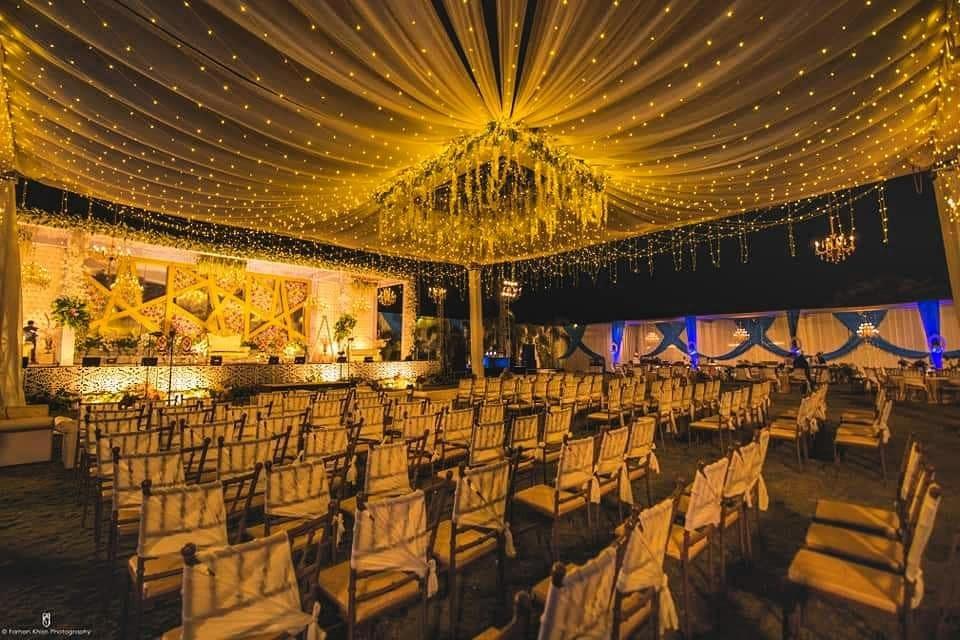 You should have an insight into how the planner chooses a vendor. This will help you ensure you have the best vendors on your wedding day. That's why one important wedding planner question to ask for bride and groom is the criteria for choosing vendors for their big day. Most likely, the planner will have a network of preferred vendors they work with most of the time.
What are your criteria for choosing vendors?
Will we be involved in the vendor selection process? If yes, how?
4. Questions on Experience and Staff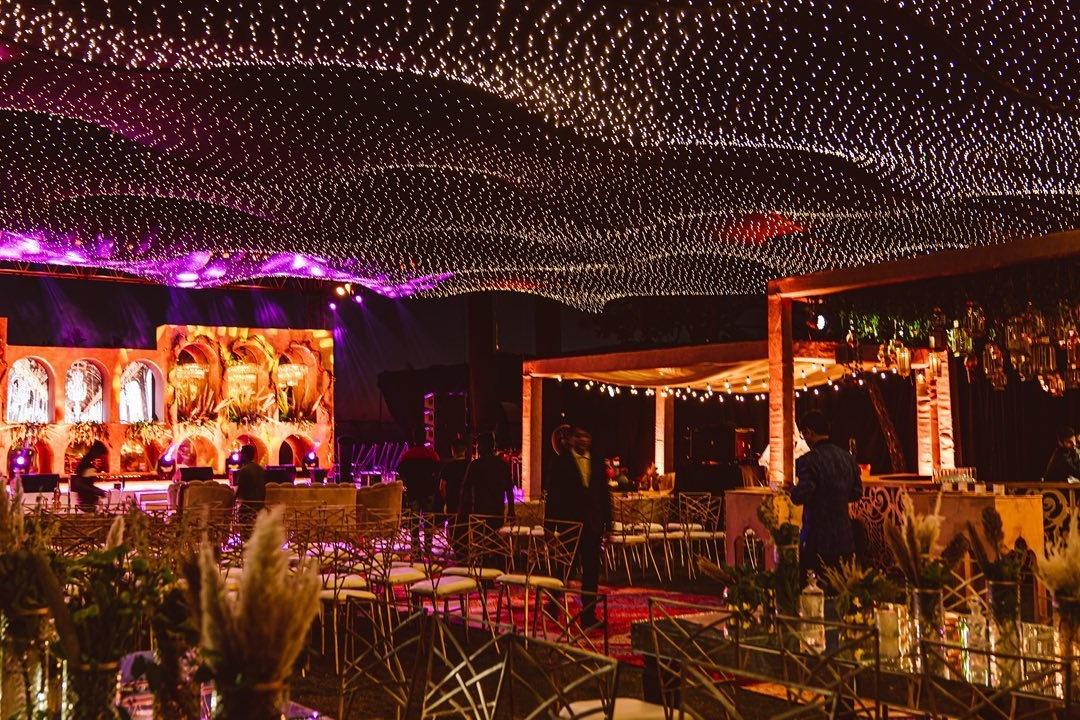 Before you finalize a wedding planner, read their reviews and testimonials. Some great way to do this is to read detailed reviews on the Wedding Wire India website, check out their social media pages, and reach out to the tagged couples for honest testimonials. Make sure you ask them if they're working on multiple weddings at one time and ensure that it doesn't affect the quality of their services. Another wedding planner question to ask for bride and groom is the number of staff members who will be present on the wedding day.
Where can I read more about your company and services? (you can also avoid this question by reading the vendor's profile in detail on WeddingWire India's Wedding Planners' directory)
Where can I read some of your reviews or testimonials from clients?
How many weddings have you previously planned? (Ask if you're hiring a relatively new wedding planner)
Have you planned a wedding previously at our wedding venue? (if you have already booked a venue. Pro Tip: Book a wedding planner first, because they have amazing relationships with top venues in your city)
Will you be working on multiple weddings at once? If yes, how many and will you split the team size for these weddings? Will you "the lead wedding planner" be available for the wedding plan?
Have you planned a destination wedding previously? (Ask if applicable)
What are the challenges you've faced previously while planning for weddings and how have you resolved them?
How many staff members will be present on our wedding day?

5. Questions on Meetings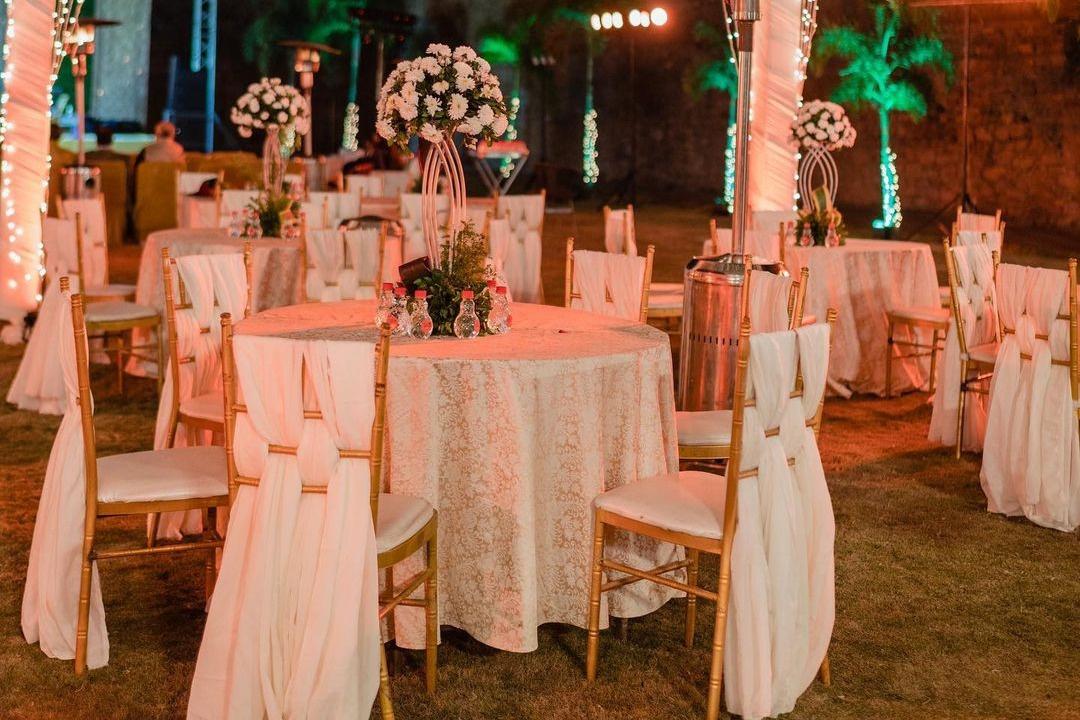 To save you time and to ensure there are no communication gaps right from the first meeting with the wedding planner, ask about their availability for meetings and their preferred time slots and mode of communication.
How many meetings will be required before the wedding?
How often will you be in touch with us?
What is your preferred mode of communication?
6. Questions on Vendor Management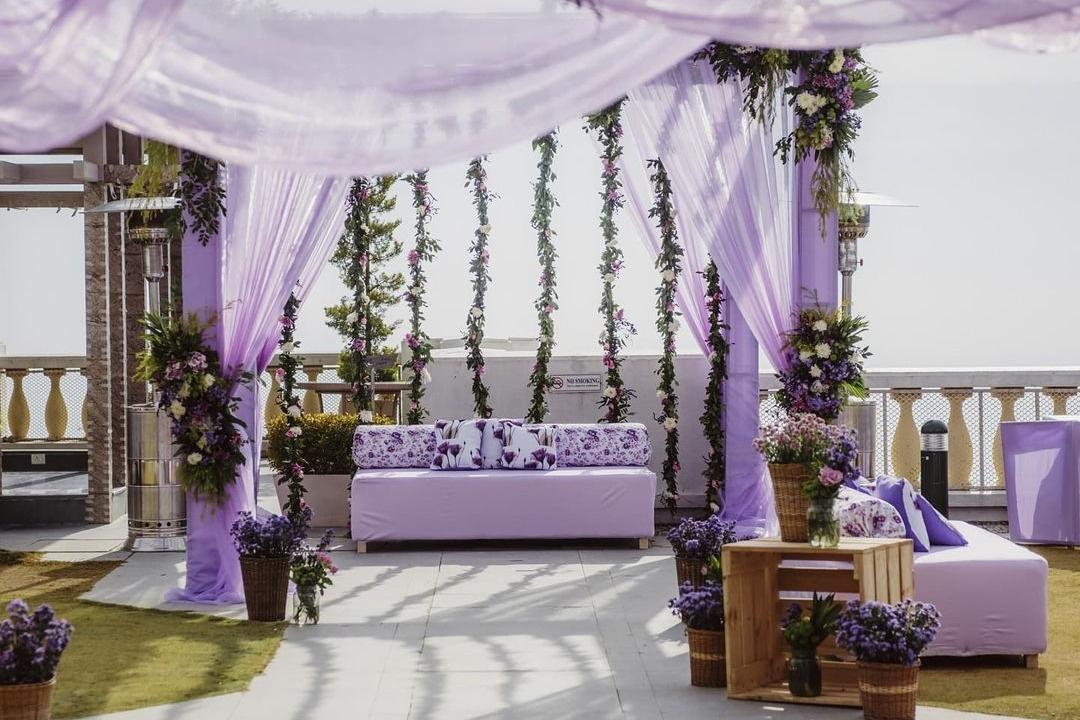 Understanding how the planner manages vendors is very important. In your first meeting with the wedding planner, ask them if they will be providing a timeline for all vendors that will tell them when they need to start preparing for the wedding. This will make sure everything is on time and that there are no last-minute changes or compromises on the wedding day.
Will you be paying the vendors on our behalf or will we be signing cheques for them?
Will you handle the contract signing from vendors?
Will you be providing a timeline for all vendors?
7. Questions on Rain Plan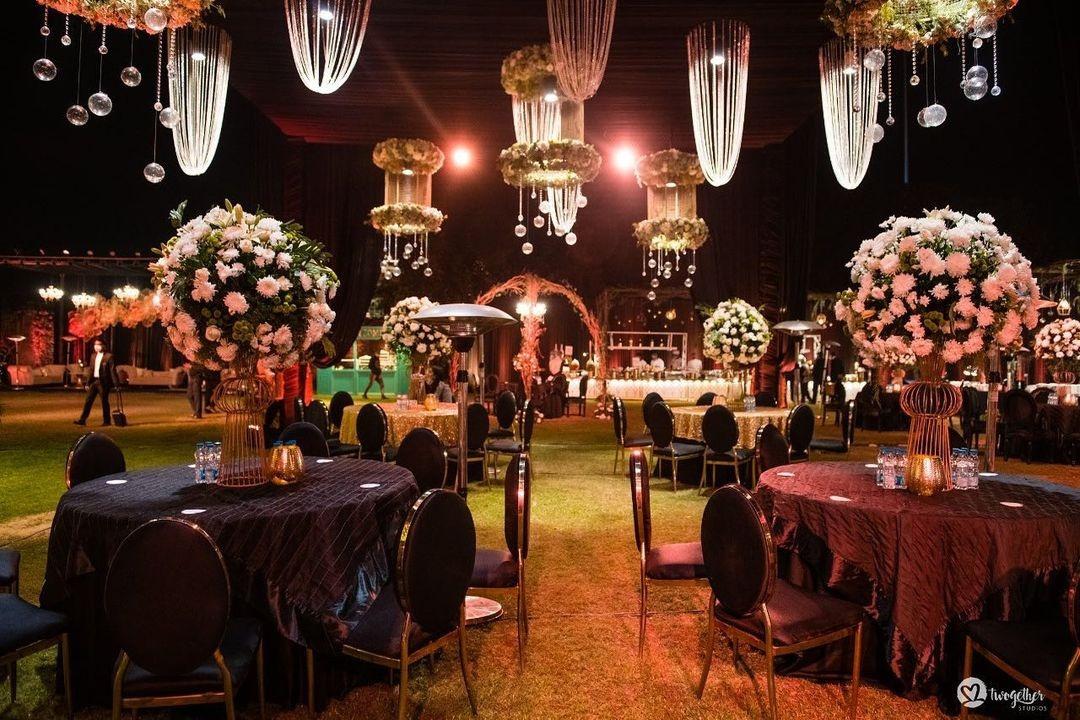 Image Courtesy: Rudra Events's Instagram
There are tons of things that can go wrong on the wedding day and you should ready with a plan B always. Ask your planner how they plan on dealing with last-minute vendor changes, absenteeism, or bad weather in the case of outdoor venues.
What happens in case you fall sick on the day of the wedding?
What happens if a vendor does not show up on the day of the wedding?
If it is an outdoor wedding, what happens if we have bad weather on the wedding day?
8. Questions on Ideas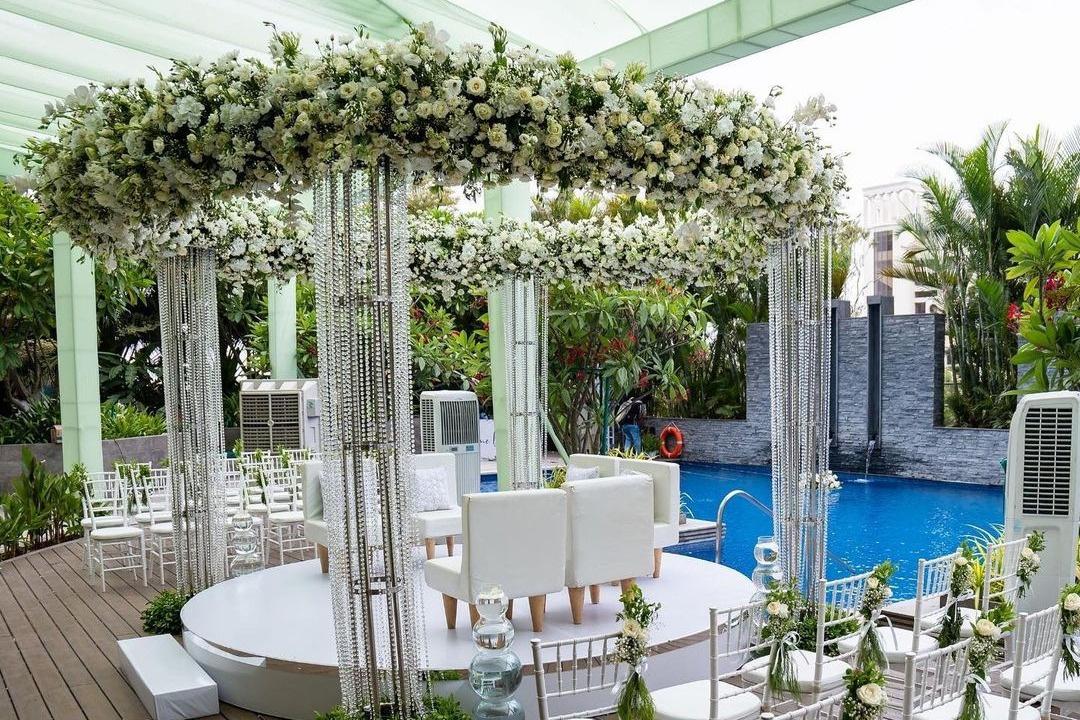 To make sure your planner is on the same page as you in terms of wedding aesthetics, ask them questions about design ideas they have in their head for you.
What are some ideas you have for our vision?
In case of our absence, how will you communicate our vision clearly to the involved vendors?
9. Questions on Payments & Insurance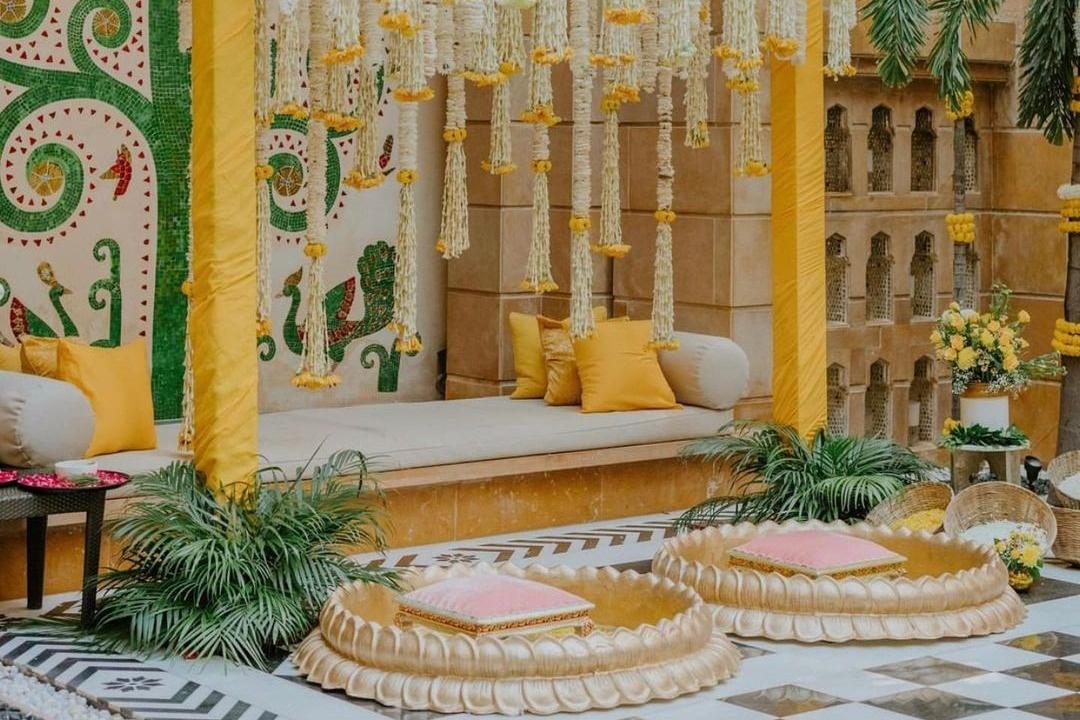 Image Courtesy: Rabbaz Weddings's Instagram
Keep your payment terms clear. Ask your wedding planner about the advance amount they'll need, their preferred mode of payment and if there are any additional costs involved that haven't been mentioned. Also, ask if they have an insurance policy and event insurance policy for you.
Will you be requiring payment in advance? If so, what percentage of the total amount will be required in advance and when?
Will any additional expenses be involved (travel, parking, food, etc)?
Do you offer any payment plans?
Do you accept payments in cheques, cash or by credit card?
Do you have insurance and what does it cover?
Do you also offer event or disaster management insurance?
We hope this list of questions helps you finalize the right wedding planner! If you have any more questions to add, drop a comment in the section below and let us know.
And if you have any queries about planning for your big day, connect with us on the community page or drop a message on our special media pages!
Top Blogs on WeddingWire India