Destination Wedding in India & Everything You Need to Know About It
India is a land of impeccable beauty & culture. It is also a great place to host your wedding & here are all the details you need to host a destination wedding in India. Read to know.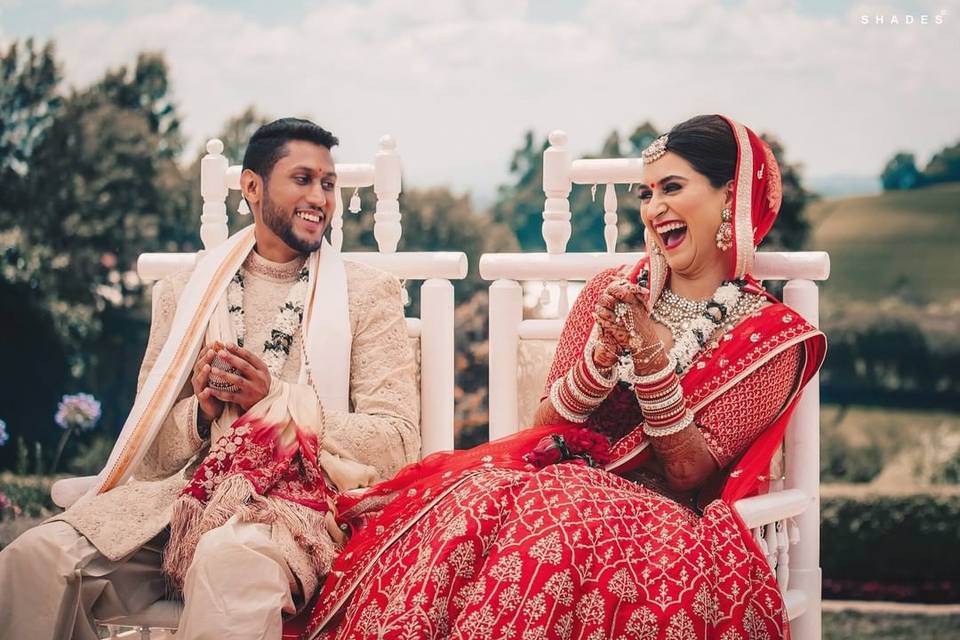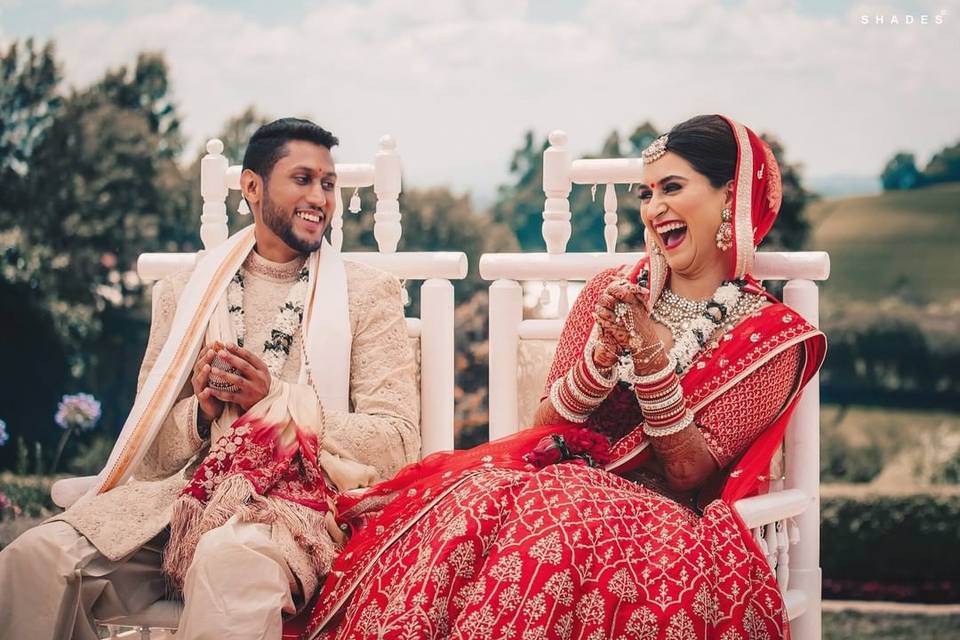 Image Courtesy: Shades Photography
Do you know how much goes into planning a wedding perfectly? The date of the wedding, the venue, wedding decor, caterers, photographers, music, transportation, guest accommodation are some of the prominent ones on a wedding checklist, to name a few. Then there is this whole picking the outfit shenanigans followed by matching accessories, flawless makeup and more. The few hours of the alluring wedding ceremony that we see, is the product of days of hustle and hard work. Now one of the key elements that make a wedding extraordinary is the wedding venue.
While there are plenty of options when it comes to wedding venues in India, the millennial trend of destination weddings in India is winning hearts and we are all for it. The generic idea of destination weddings until a few years ago always revolved around international locations, that is until destination weddings in India became the fad. The rich cultural heritage of India makes every wedding celebration feel at home in every part of the country. Whether you are hosting a Bengali wedding ceremony in Coorg, or you are planning a North Eastern destination wedding in Jaipur - you get to enjoy an experience of a lifetime without having to travel abroad.
With breathtaking locations to the stunning architectural beauties to choose from, a destination wedding in India would be a perfect experience that amalgamates culture, traditions and vibrancy. It would definitely make all of your wedding functions a unique experience in itself which you and all of your guests would remember for life. The deserts, beaches, mountains and palaces that hold the royalty of yesteryears are great places for you to plan your wedding in India. In fact the golf courses, resorts and gardens are no less of an aesthetic location for you to host your destination wedding in India.
We have curated a detailed walkthrough for you, to help you plan your destination wedding in India and we are sure that going through them will surely offer you all the inspiration that you need to plan your own dream wedding. Scroll on for more.
Why host a destination wedding in India?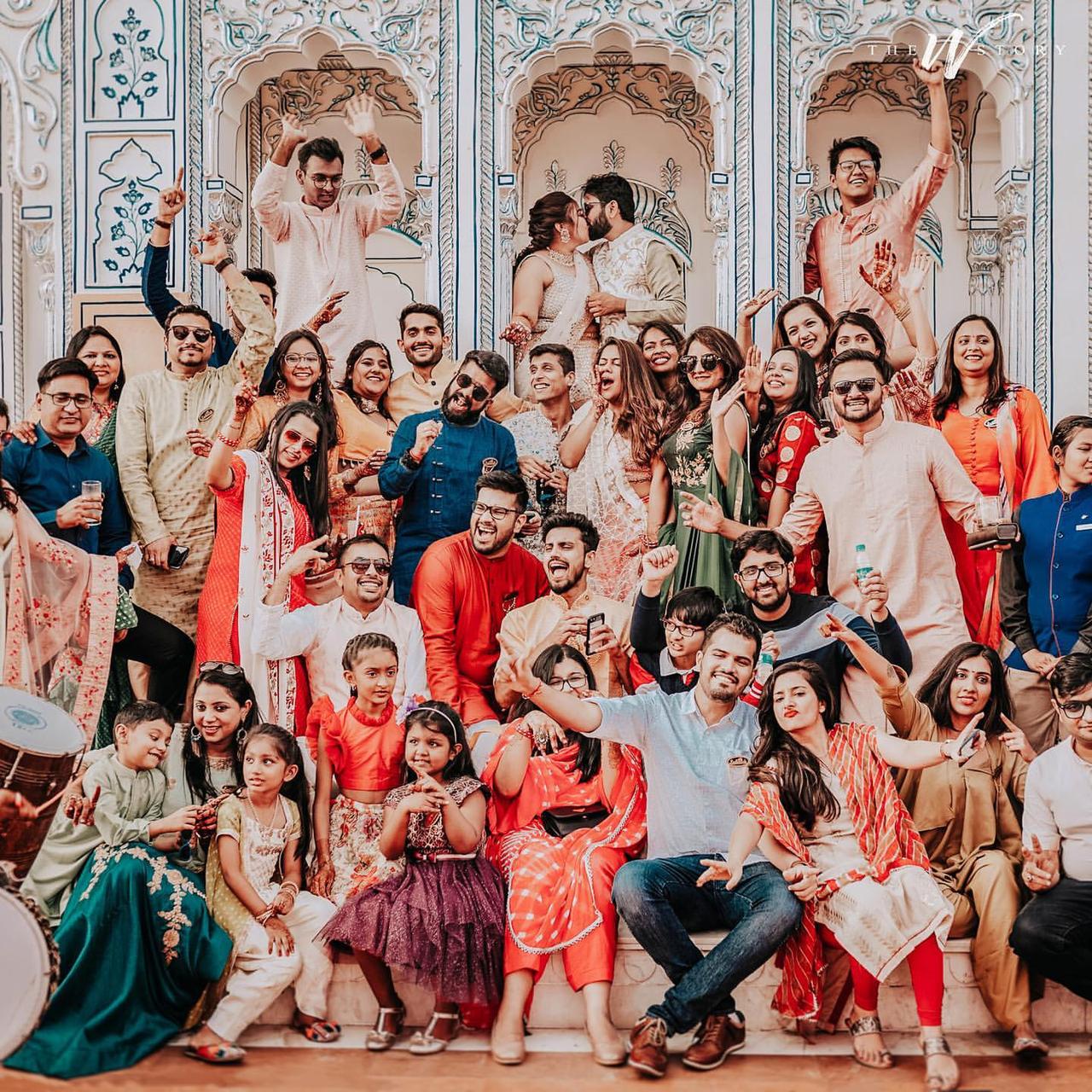 There are more than a handful of reasons for you to host a destination wedding in India. While some apply to specific cultures and age groups, some others are absolutely universal in nature.
Unique Experience
Hosting a wedding in a nearby locality is fun, but what exceeds the expectations is to find a beautiful location that has to offer a unique experience to you and your family. You, along with your wedding guests can relish the local food, spend some time exploring the destination and also enjoy your wedding to the fullest in a brand new place. Destination weddings at their core are basically combining a vacation with the biggest event of your life so that it is the most cherished and beautiful experience in your life.
Cost-Effective
Well, destination weddings in India need not necessarily mean that you have to spend your entire wedding budget. The guest list is almost always smaller than the one you would have if you celebrated your wedding locally. Fewer guests also mean that you can allocate a part of the budget for other activities - like exploring the city, or sipping some margaritas and basically experiencing a fun time! You can hire local vendors because every Indian wedding vendor all over the country knows what goes where in an Indian wedding - this saves you transportation and vendor hiring costs. Also, gorgeous locales will help you save up money on additional decor that is required to amp up the ambience because you already have a breathtaking backdrop for your vows. However, surprising it might sound, planning destination weddings almost always reduce the wedding budget. The rates are lower because accommodation, travel, venue and so on are arranged in the same place and that gives you a better deal.
Bringing Families Closer
Whether it is an arranged marriage or one where you share a love story with your partner, the families need to indulge in more than just meet and greet. One lunch is not enough to build a bong and a destination wedding in India allows the families to stay together and spend quality time before and after the wedding to bond candidly and build better relations with the in-laws. The best ice-breaker if you ask us!
Closer to Culture
Hosting a destination wedding in the Maldives or Dubai might sound exciting, but to put up a whole wedding in a distant land can be a lot of work. But when it comes to India, no matter which location you pick, you will always be closer to your culture. This also requires you to provide very little direction and guidance to the hired professionals who will know their way around the culture and requirements. Be it a photograph of the ceremonies or the kind of music you want during your bridal entry - the Indian wedding industry is well-prepared to accomplish your wishes.
A Family Trip
When you plan a destination wedding, you cut down your guest list and invite only close friends and family. This gives you a good chance to spend quality time with them. Unlike traditional weddings where the couple spends the entire evening greeting and thanking guests on a stage, destination weddings in India will give you 1 or 2 days to spend with them. Almost like a beautiful family trip, which honestly becomes more and more seldom as we grow up owing to the multi-faceted commitments each one of us has in our lives. A destination wedding in India is a big fat Indian family vacation, TBH!
Delightful Photographs
We cannot stop gushing over the photographs that come out of a destination wedding in India. Why only make your pre-wedding shoot poses stand out when each one of your wedding photographs can be jaw-dropping. In the case of a beach wedding, your sundowner photos are always a hoot. In the case of a palatial wedding, the royal ambience of the location adds oomph to your photographs making you look nothing less than the Raja & Rani. With candid photography being so popular, even your candid photographs will make it to your wedding album we guarantee!
Top 10 Best Locations for Destination Weddings in India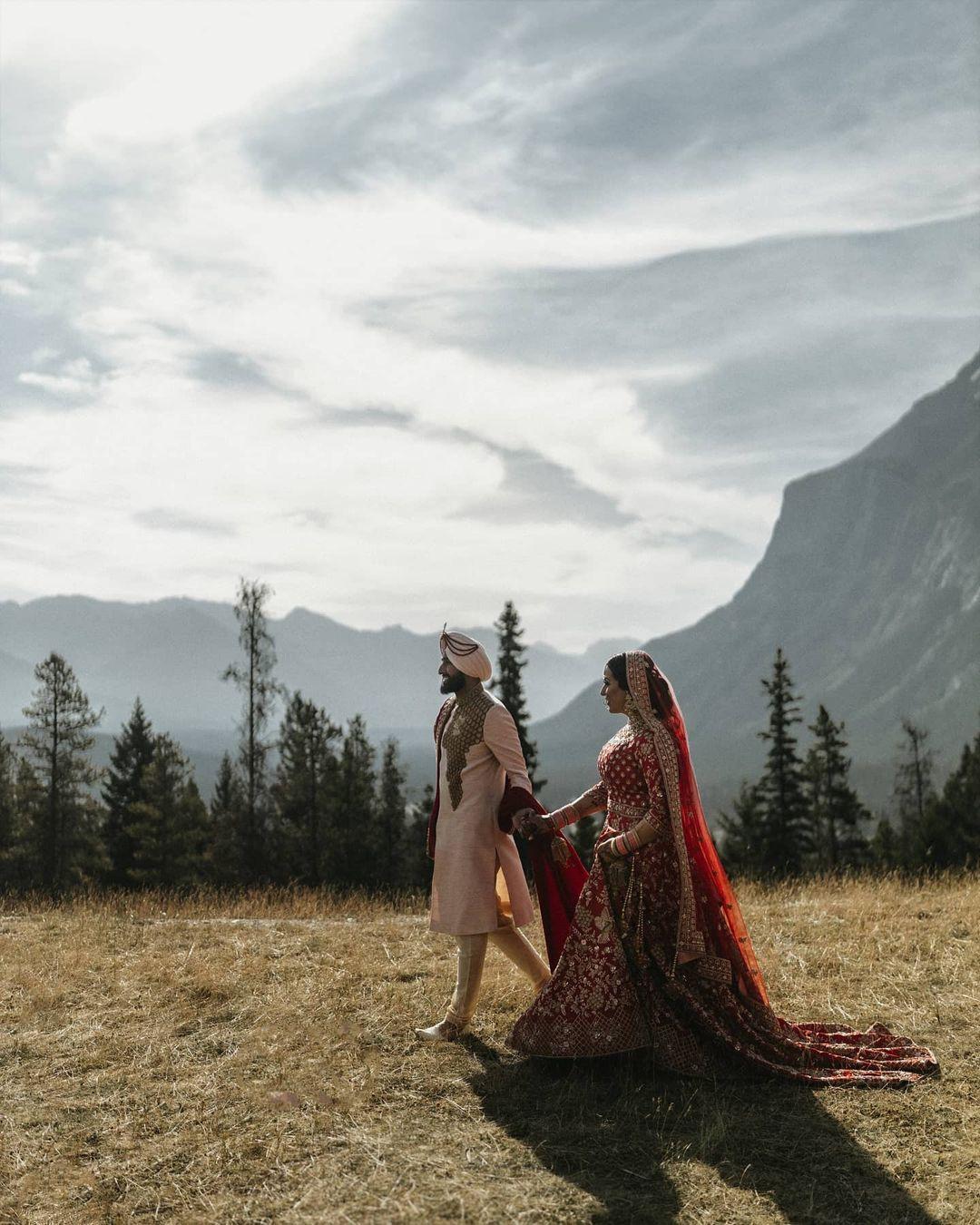 Image Courtesy: Amrit Photography
Jaipur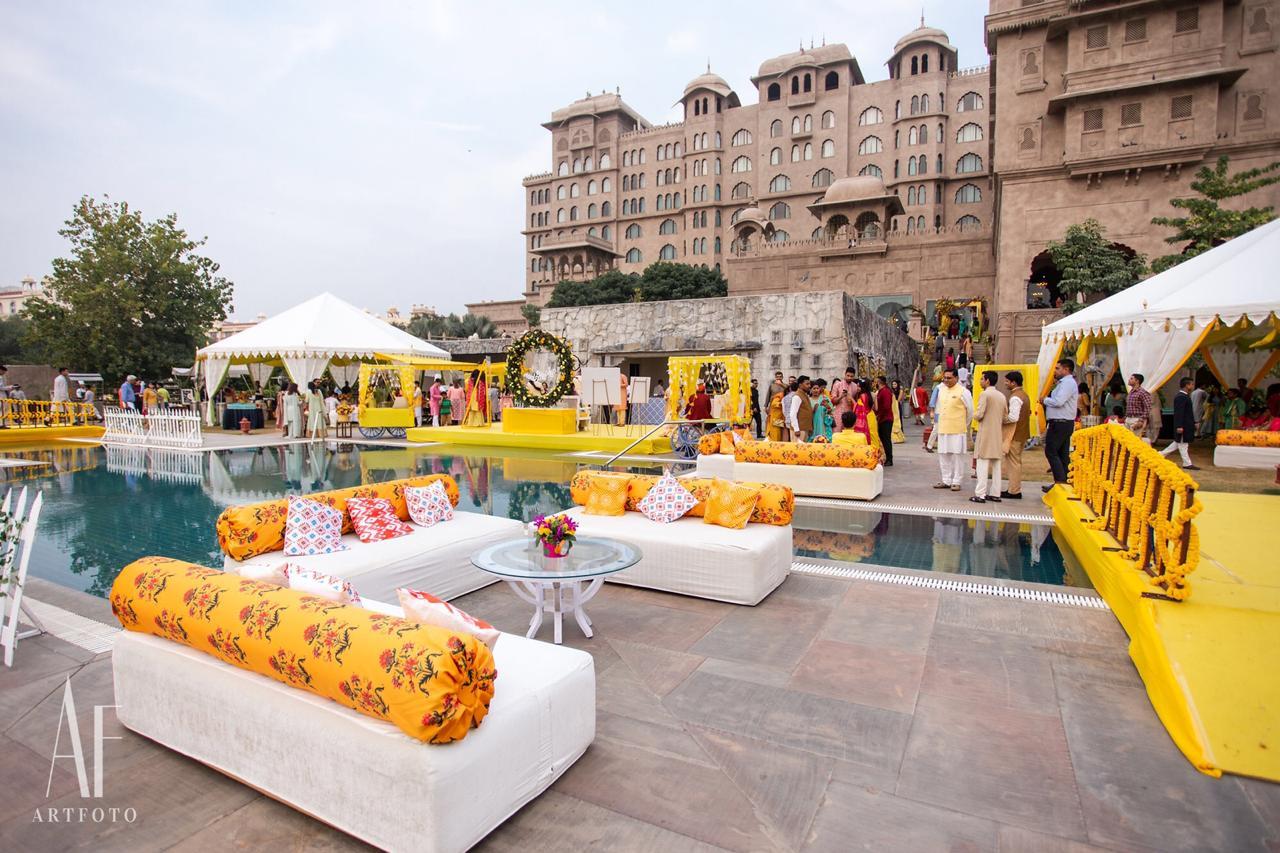 One of the most popular sites for destination weddings in India, Jaipur is the perfect place for you to host your wedding. Whether you are planning an intimate wedding or a big fat wedding, the regal backdrop of the Pink City is a nuptial bliss for couples. Right from their Khamma Ghani to their fingerpicking local cuisine, you get to experience a destination wedding in Jaipur like no other. You can pick any Saya dates within November to March to host your wedding at one of the many beautiful palaces, forts or luxury hotels.
Jim Corbett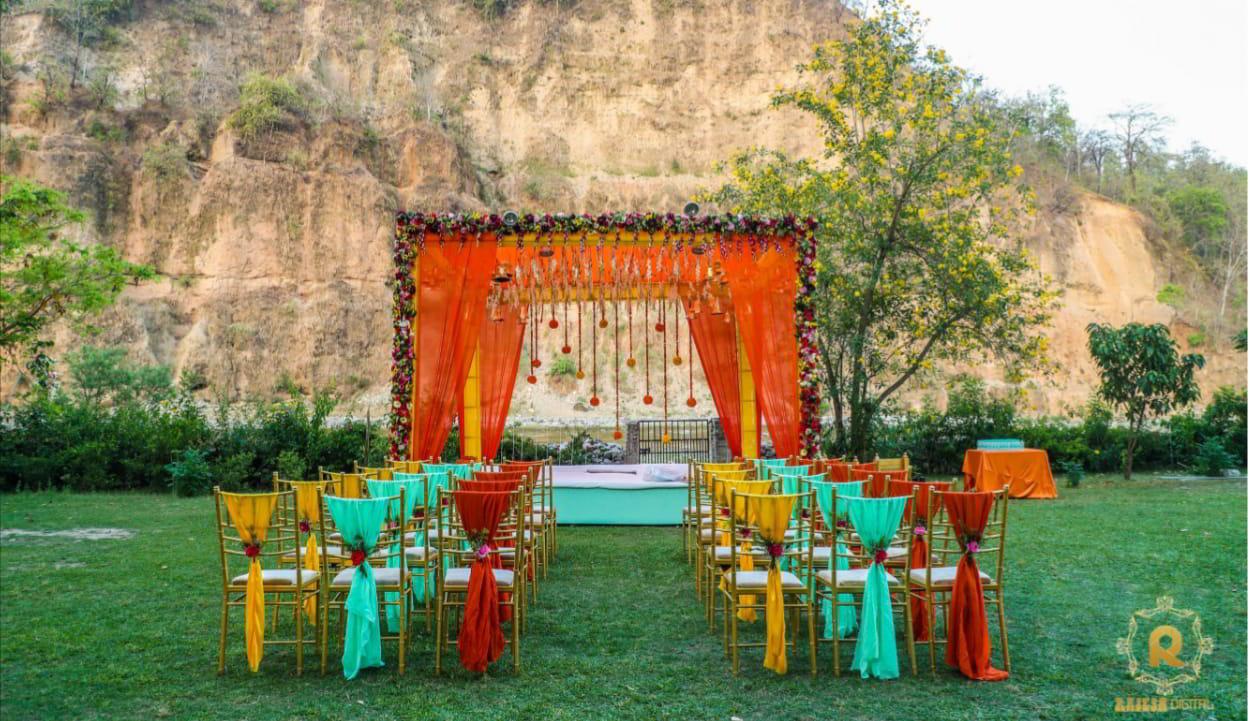 Fan of the foliage? You can host your green wedding in the lap of nature surrounded by lush green belts and exciting wildlife at Jim Corbett. A destination wedding in Jim Corbett comes packaged with pleasant weather, soothing views and Insta-worthy pictures for your wedding album. Just a few hours from Delhi NCR, you can host your destination wedding in India during any time of the year. This place is a piece of heaven even during monsoons!
Goa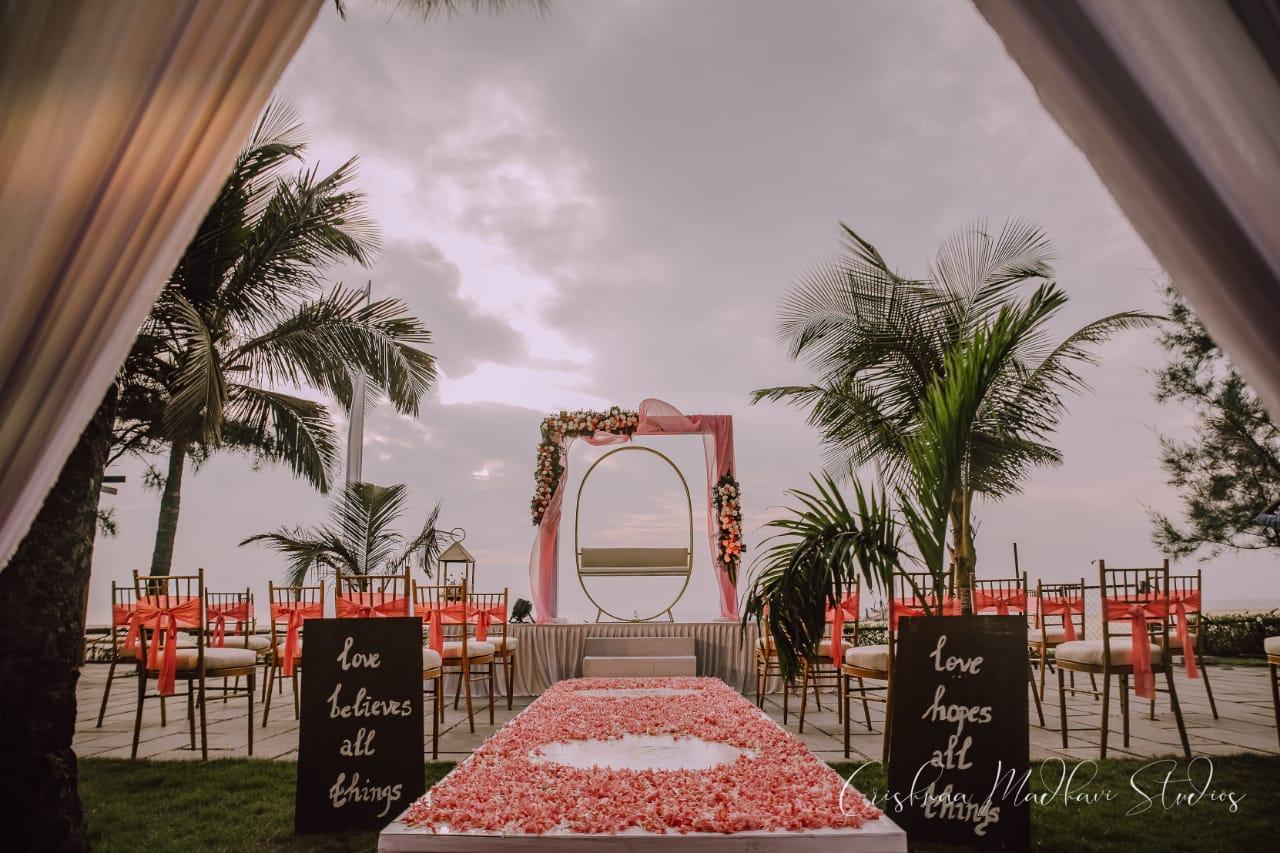 Image Courtesy: Crishnaa Madhavi Studios
All those jokes doing the rounds on the internet about Goa plans with friends, here is your chance to host a gorgeous destination wedding in Goa. The sandy beaches and the hypnotizing tune of the waves will be perfect for a dreamy beach wedding. The scenic beauty of Goa however turns into a humid oven for a few months and therefore the best time to host a wedding in Goa would be between November to March.
Udaipur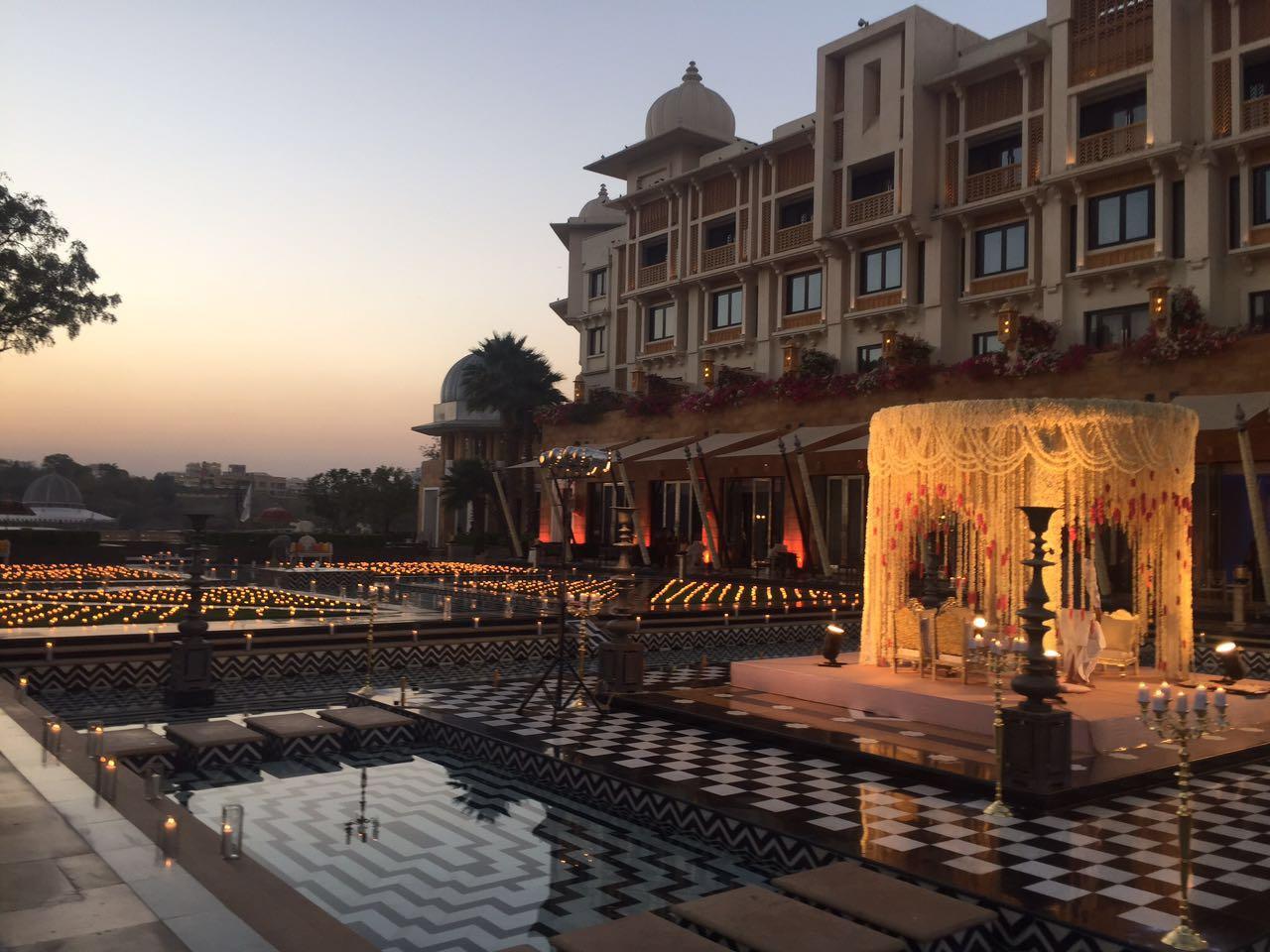 The City of Lakes is another popular hub for destination weddings in India. The starry-eyed wedding shown in the movie Yeh Jawani Hai Deewani was shot in Udaipur. One of the greenest cities in Rajasthan, the palaces and renovated forts/luxury resort hotels make. foran apt venue for you to host your destination wedding in India. The weddings in Udaipur might be more pricey than other destinations, but it is absolutely worth it. Try to plan your wedding dates between October to March and you will be blessed with amazing weather!
Jodhpur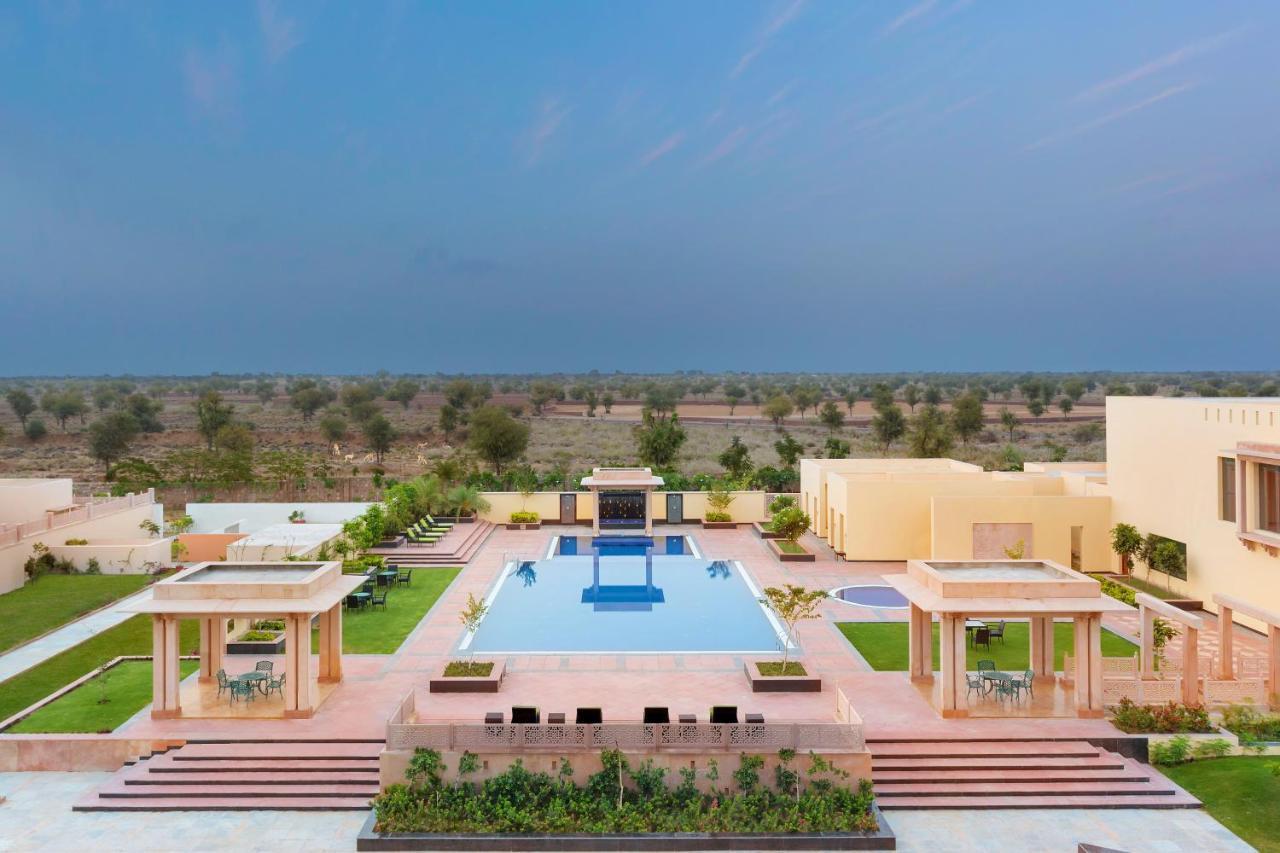 Ever since Priyanka Chopra walked down the aisle in the Sun City, Jodhpur's famous venue - Umaid Bhawan Palace, Jodhpur has become a heartthrob among other destinations for weddings in India. Pick a date and pick a royal lehenga to tie the knot in a queenly fashion. Octoer to March is a suitable time for you to host your wedding here.
Shillong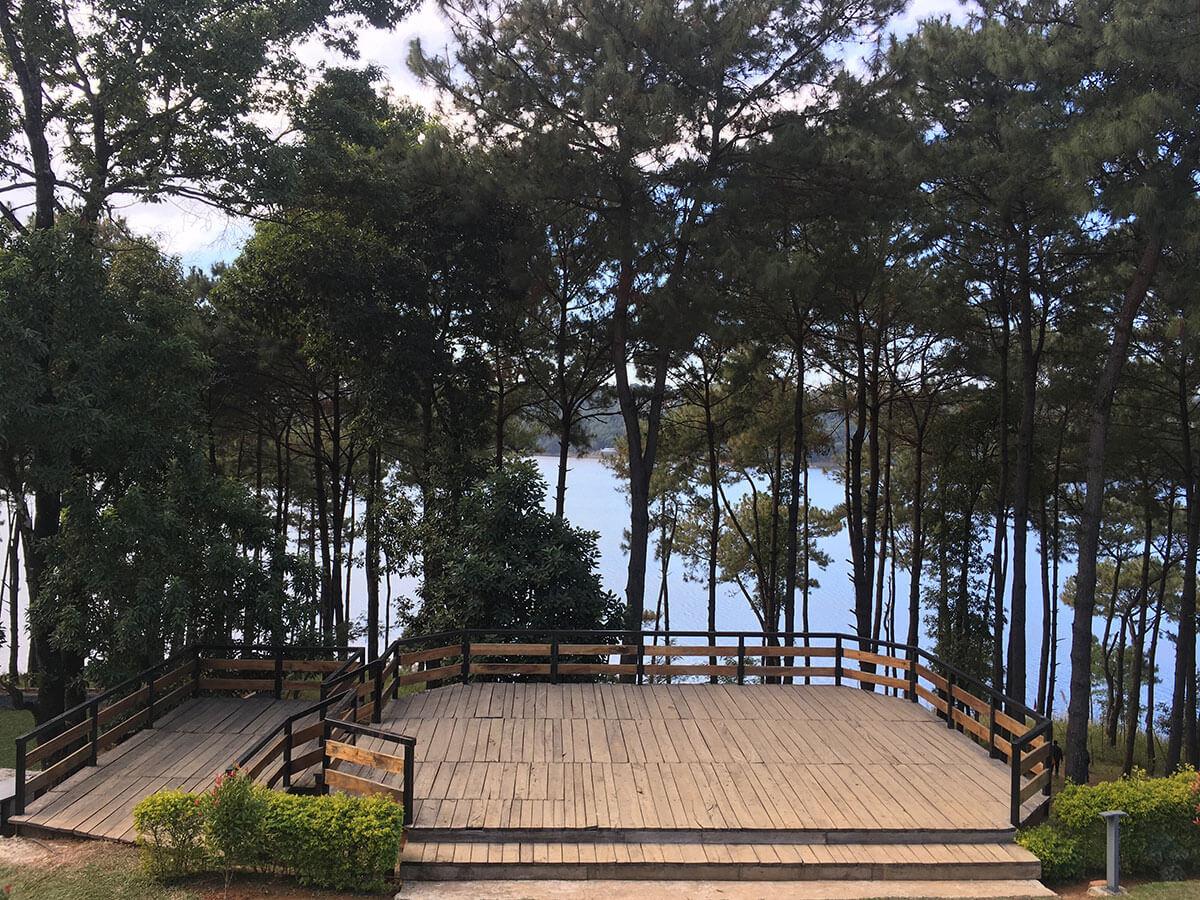 Image Courtesy: Orchid Lake Resort, Shillong
While the other destinations are popular over the top, Shillong is a lesser-known but breathtaking destination in India for weddings. The far-reaching green hills, the surreal lakes with mystical coniferous forests straight out of a fairytale will create the perfect aura for your fairytale wedding too. March to June can be a great time to host a wedding here. Shillong turns into a winter wonderland between November to February and you can choose to have a winter wedding here too. However, we recommend you avoid monsoons as the Scotland of the East receives heavy rainfall during that time.
Hampi

A hidden gem, Hampi is a great off-beat place for you to host your destination wedding in India. With ample temples and a rich history, Hampi will make for a pristine wedding destination. You can host your temple wedding here and if you are into the idea of traditional beauty you can even pick your temple wedding outfits for a fantastic wedding in Hampi. October, November, December are great months in the south of the Indian peninsula and January to February is just added bonus!
Kashmir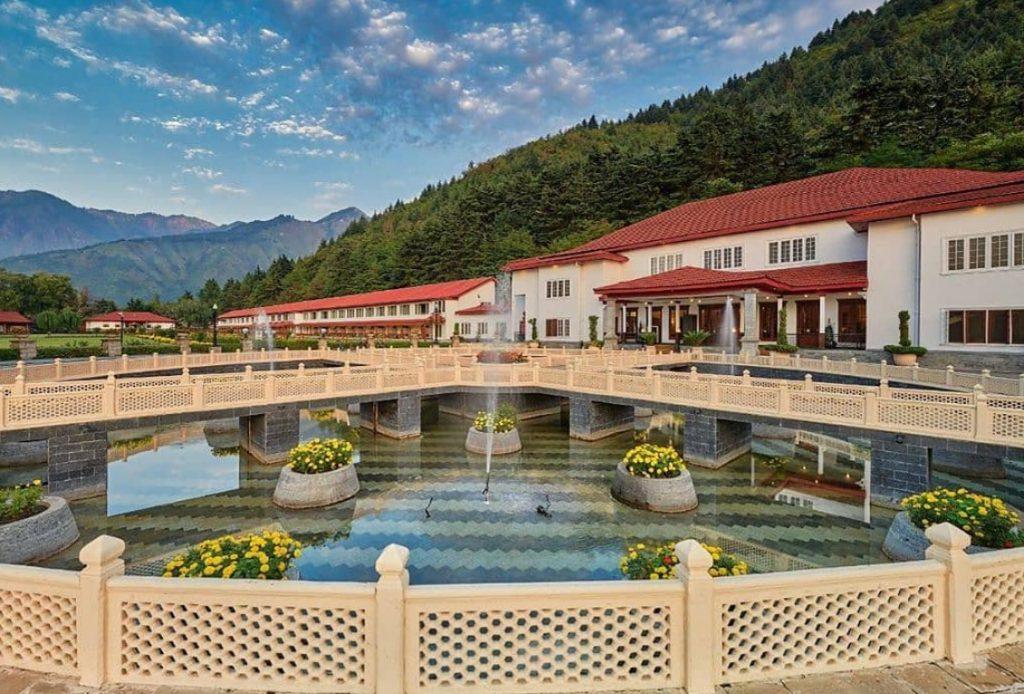 A piece of heaven on earth, Kashmir offers a variety of locations for you to plan your destination wedding in India. The majestic hills, the green stretches of pastures, the lakes with the quaint shikaras paint the perfect backdrop for your wedding. From picking a pasture to choosing a luxury resort in Kashmir, plan your destination wedding in Kashmir between April to December for a divine experience - literally!
Mussoorie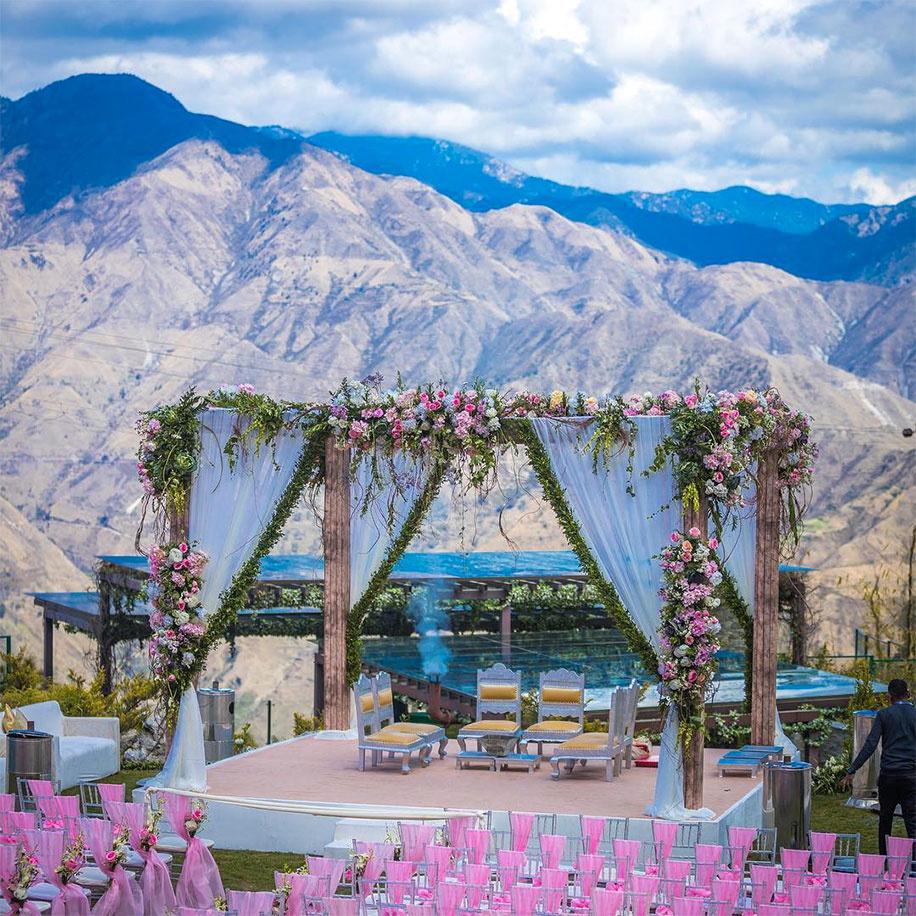 If you are looking for a wedding destination in India that is serene and pleasant, then the valley of Mussorie is perfect for you. With the Shivalik ranges surrounding the location and the age-old architectural beauty, Mussories is a great wedding destination in India all year round. Offering venues and setups within a variety of price ranges, Mussoorie is the IT destination if you are the type who loves the mountains.
Jaisalmer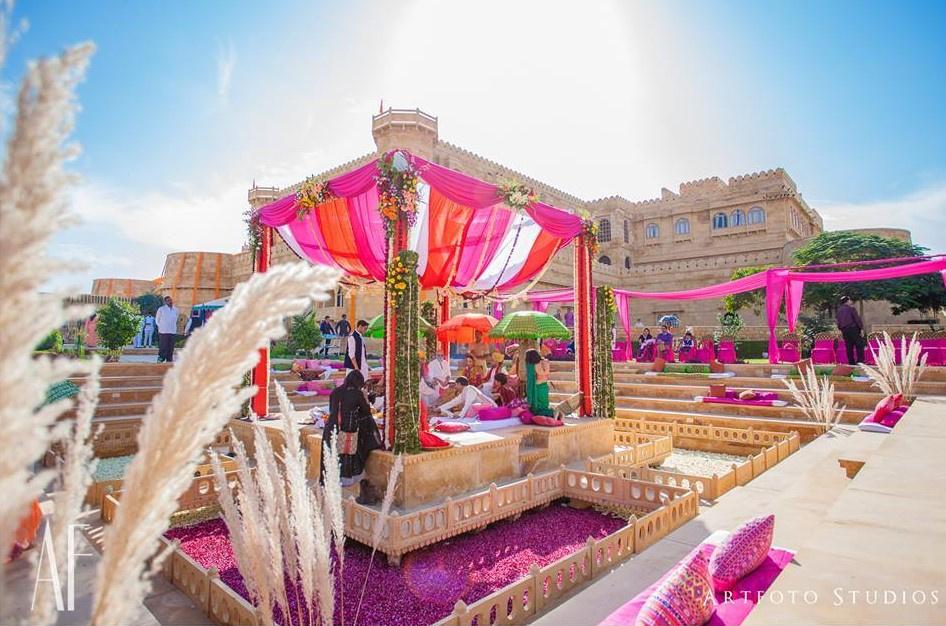 A gem nestled in the beautiful dunes of Rajasthan, Jaisalmer is a great place to bring your dream wedding to life. Traditional Rajasthani forts and palaces clad in bright bohemian colours and deeply routed culture that embeds the streets make Jaisalmer a royal destination for weddings in India. The best time to plan a wedding in Jaisalmer would be October to March.
Also Read: 8 Most Important Destination Wedding Etiquettes to Remember!
How to prepare a budget for destination weddings in India?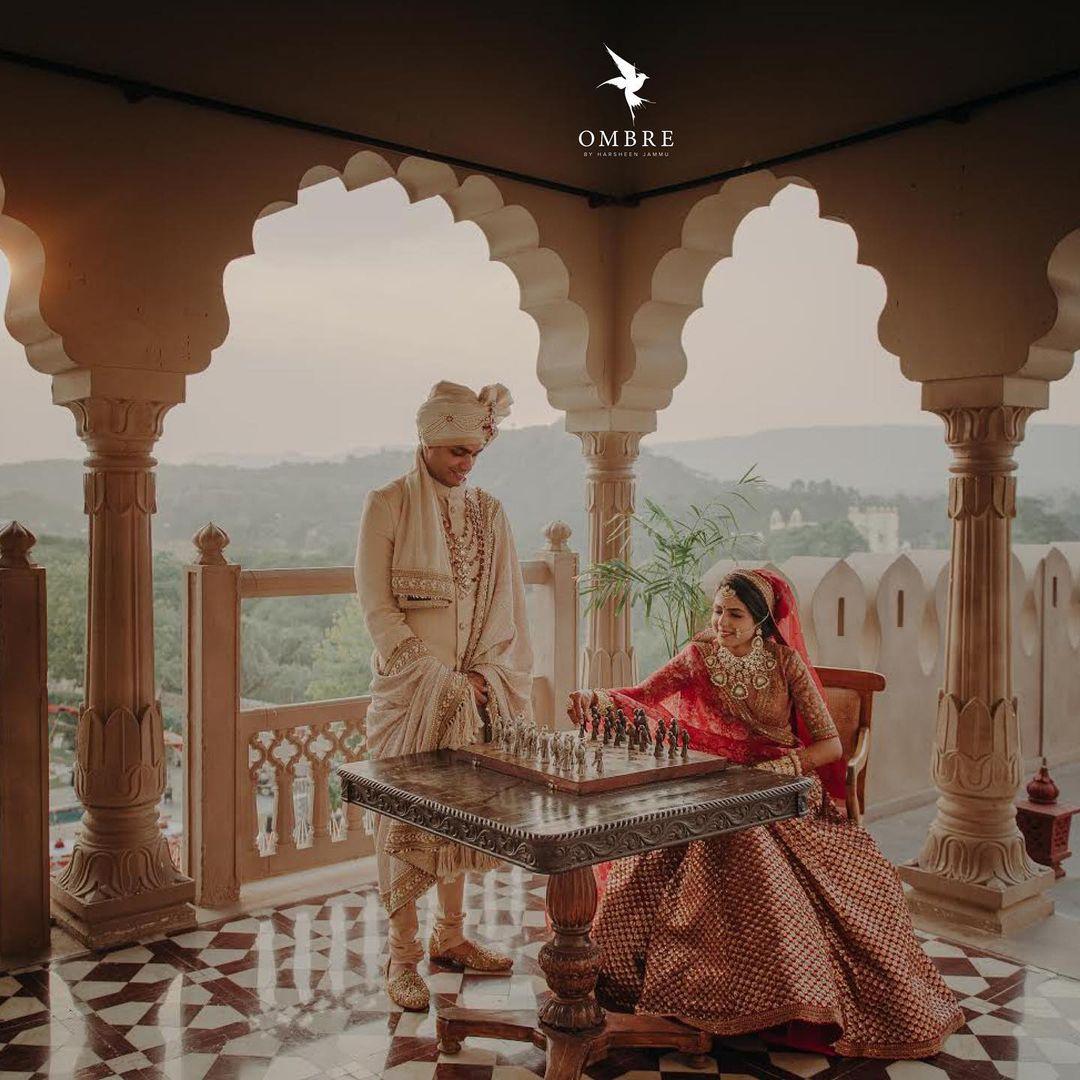 In most traditionally planned weddings, the budget is distributed among the vendors required. However, in a destination wedding since other costs like travel and accommodation becomes mandatory - the budget needs to be planned a little differently. While the basic budget allotment remains the same, here are some variations you can try if it fits your equation:
The couple takes responsibility for the wedding ceremony. This does not include travel and accommodation expenses for all the guests.
The couple can choose to pay the travel and accommodation costs for some of their closest guests/family members - it is not mandatory, however.
The hosts pay for wedding makeup services for the bride and groom. The expenses for the family/guests' makeup might not be paid by the hosts.
In case you hire wedding vendors who will have to travel to your destination, you are expected to pay for their travel and accommodation. Chances are that these vendors will quote a package that is inclusive of their travel and stay expenditures, but you can get more clarity on the same.
If you are including recreational activities in the itinerary for the guests to participate in, you are expected to pay for these. It is a great gesture to encourage your guests to participate in your wedding.
The "who pays for what" factor is more prominent while you are planning a destination wedding in India, as opposed to a residential wedding ceremony and this is why you need the WeddingWire India Budget planning tool.
Read more: Plan & Maintain Your Wedding Budget Online With WeddingWire India
Tips for planning a destination wedding in India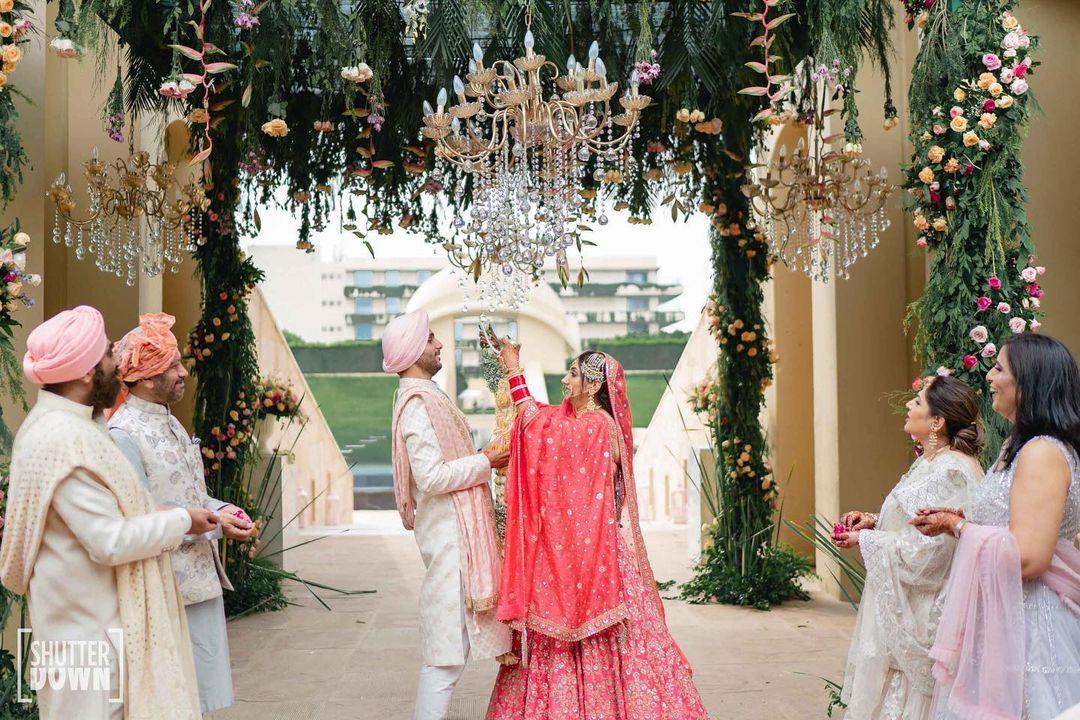 Irrespective of the type of wedding you are planning, picking a wedding destination is not an easy task and we know it. There are multiple things that factor in when while you are planning your destination wedding in India.
Type of Destination:
You must pick the type of wedding destination right. The whole essence of a destination wedding is in the word "destination." This completely depends on your vision and dream. Whether it is a beach wedding, a palace wedding, a wedding amidst the mountains or one in the desert - pick a city/place accordingly.
Location of the Venue:
The location of the venue is of utmost significance. In a destination wedding, it is obvious that you and your guests are travelling to another place - by flight, train or road. Make sure that your wedding venue is easily accessible from the airport, bus stop or railway station. You can also provide guest pick up and drop from these places to the venue too.
Also Read: All You Need to Know About Wedding Venue Costs
Number of Guests:
There is a prominent difference between a residential wedding guest list and a destination wedding in India guest list. When you are finalising the wedding destination and the wedding venue, you must consider the number of guests you will invite. The size of the venue will depend on this number too. In fact, the accommodation, catering and other expenses also depend on the number of guests you are inviting. Another aspect that you might want to consider is the average age group of your guests. For instance, if you invite a lot of guests who are over the age of 60, then picking a hill station or a wedding venue that involves a lot of stairs is a terrible idea. You might want to stick to beach resorts or mountain hotels with an escalator/elevator and so on.
Also Read: Destination Wedding Planning Tips for the Picture-perfect D-day
The Overall Wedding Budget:
There is no doubt that the wedding budget is a significant deciding factor that will help you plan your destination wedding in India. The overall wedding budget that you have in mind will help you narrow down on the venue, vendors, means of transportation, the number of guests and all of it. Your budget plays a pivotal role in helping you pick a destination too. For instance, there are many beach destinations for weddings in India - picking the perfect one is affected by your budget along with the aesthetic, accessibility and soon too.
Wedding Date/Season:
Unless you are specifically planning a monsoon wedding, you must avoid planning your destination wedding on a date or during a season when it pours in that location. Do your bit of research or maybe your wedding planner can be of help. See what season is best to host a wedding in that destination in India and then plan your dates if need be.
Vendors to Hire:
When it comes to hiring wedding vendors for a destination wedding in India, you need to first decide whether you want to hire local vendors who are residing in/near your destination wedding location or whether you want to fly the vendors of your liking from your city or from any other place. Once you have the clarity, you can then find the type of vendors you want to hire. This will affect your wedding budget directly so you must decide accordingly.
Your Role:
Make sure to allocate the roles and responsibilities among the vendors as well as your family members if possible. Keep yourself available for merriment and avoid any stress. In fact, there are venues and wedding planners who deliver 360-degree provisions at weddings without you having to worry about anything at all. Since you will be visiting the destination and venue a couple of times before the wedding, decide on the amount of work you will have to be responsible for and your role in the wedding planning. Approvals can be done via calls without having to rush down to the venue at every beck and call. Decide your role beforehand to make it a pleasant experience.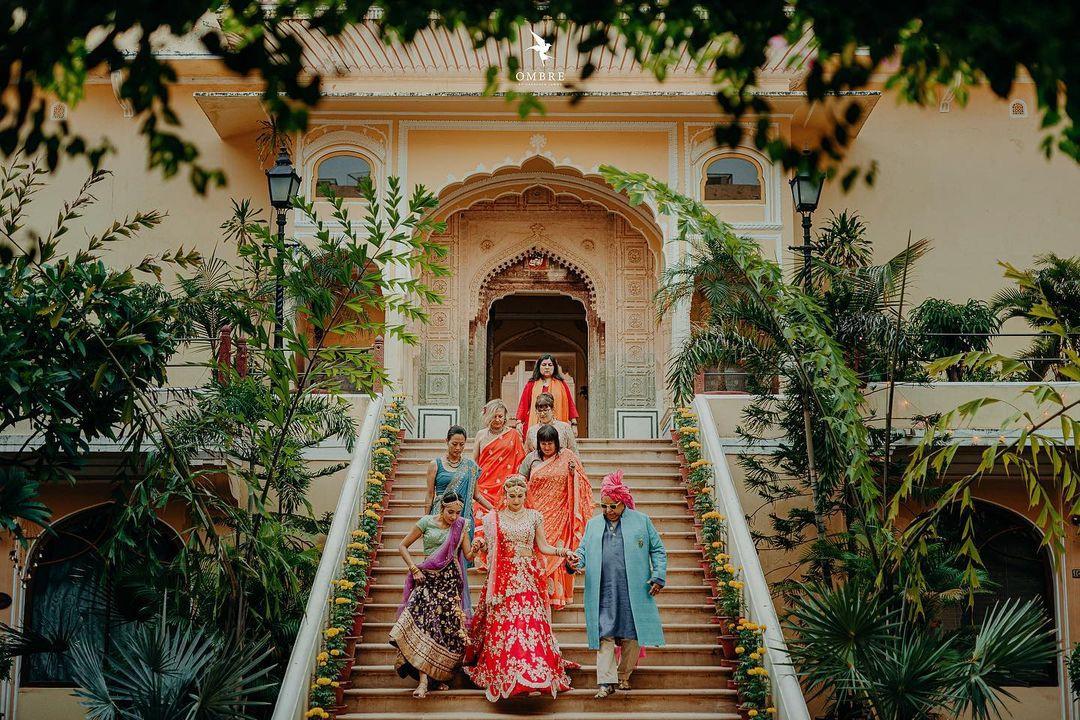 Honestly, with the tight schedules that millennials and GenZ maintain today, hosting a destination wedding might be the only way to get everyone together in one place. Your destination wedding in India can also be that unforgettable small getaway or a lavish vacation. All in all, we are a fan of destination weddings in India and the wedding vendors enlisted with WeddingWire India app can provide you with expert services to make your destination wedding in India a beauty.
Did you find the best destinations to host a wedding in India yet? Let us know in the comments below.
Find Top Blogs -
Mehndi Design | Proposal Lines | Simple Finger Mehndi Design | Arabic Mehndi Design | Propose Day Quotes for Boyfriend | Wedding Anniversary Wishes for Sister | Tamil Wedding Calendar | Simple Mehndi Design | Pre Wedding Quotes | Engagement Anniversary Wishes | Funny Wedding Wishes for Bestfriend | Blouse Design | Rangoli Design | First Night Tips for Bride | Wedding Anniversary Wishes