Destination Wedding Planning Tips for the Picture-perfect D-day
Planning that picturesque wedding with a breathtaking locale on the backdrop? Here are some destination wedding planning tips to make it easy for you.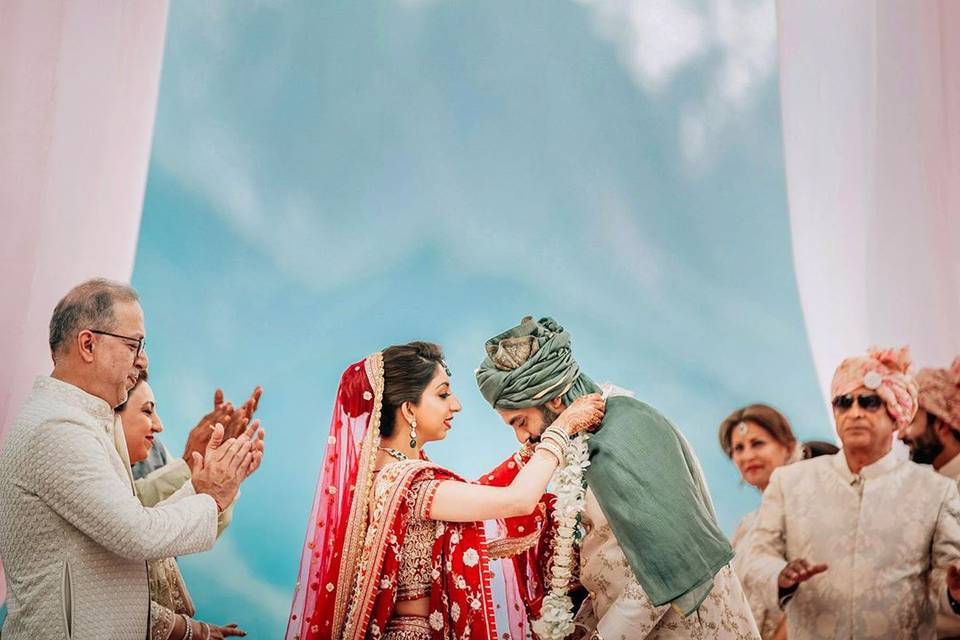 Planning that perfect destination wedding of your dreams is as thrilling and overwhelming as it gets. It is true that there are hardly any other subtle comparisons to the romance of jet-setting to your mandap in the most gorgeous outfit with a mesmerising backdrop just like you had always imagined your big fat wedding to look like.
After all, it is YOUR big fat day to celebrate the beginning of a happily ever after. However, planning a destination wedding is not the same as the usual residential wedding planning. As soon as you decide on a destination wedding the wedding planning challenges are taken up by a notch or several notches.
It is not only the miles to cover between you and your destination, but there can be language differences, separate time-zones, language barrier, regional rules and regulations and so on too that can be a hurdle in the process of destination wedding planning.
While you are stressed out about where to start and how to go about it, we have put together a comprehensive list of destination wedding planning tips to help you plan and navigate through the different phases seamlessly.
Decide on the Budget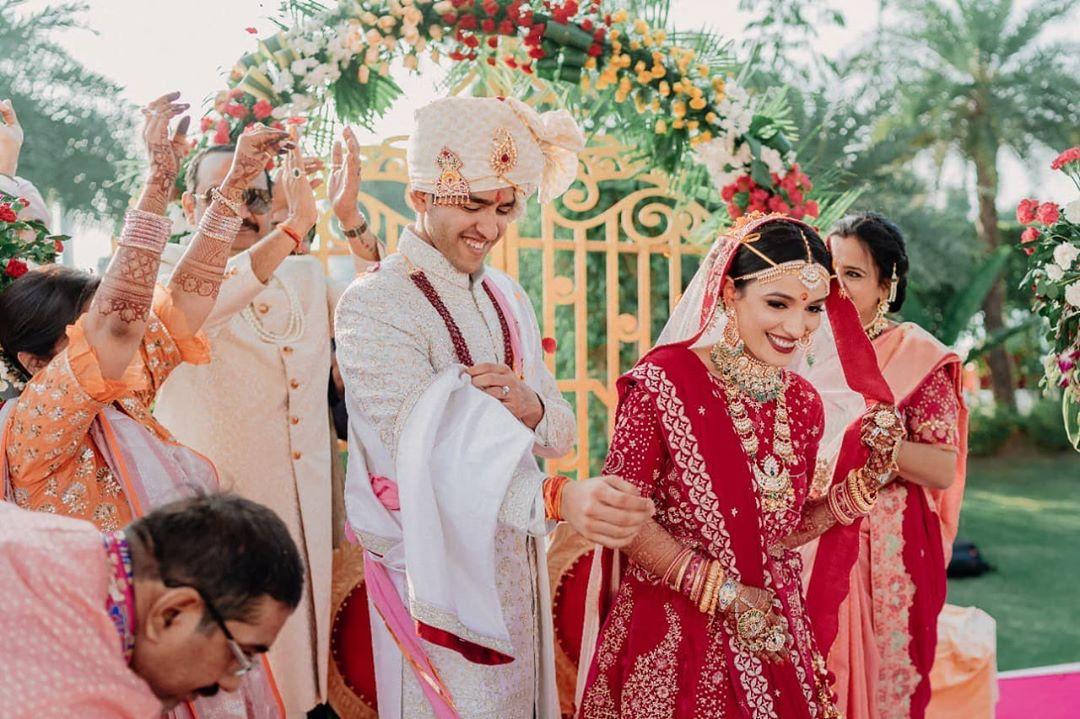 Once you have picked the destination, you must first decide on the budget at least 9 to 11 months before the wedding. The budget that you decide on, impacts the type of venue, the decor choices and your guest list too. Every wedding mood - be it a beach wedding, a rustic one, an eco-conscious wedding or any other, requires a certain budget. Once the budget is decided for the destination you have picked, you get more clarity about the kind of wedding you are ready to pull off. Sticking to the budget is another skill that is a must in a destination wedding planning that keeps you from splurging it all in one place.
You can even use a budget calculator for keeping track. You might want to reduce the extra expenses by fully utilising the seasonal local flowers for decoration instead of imported lilies and other such decors and also by serving seasonal food that is famous there. While being enthusiastic you are also conscious about the expenses you tick off.
Pick the Destination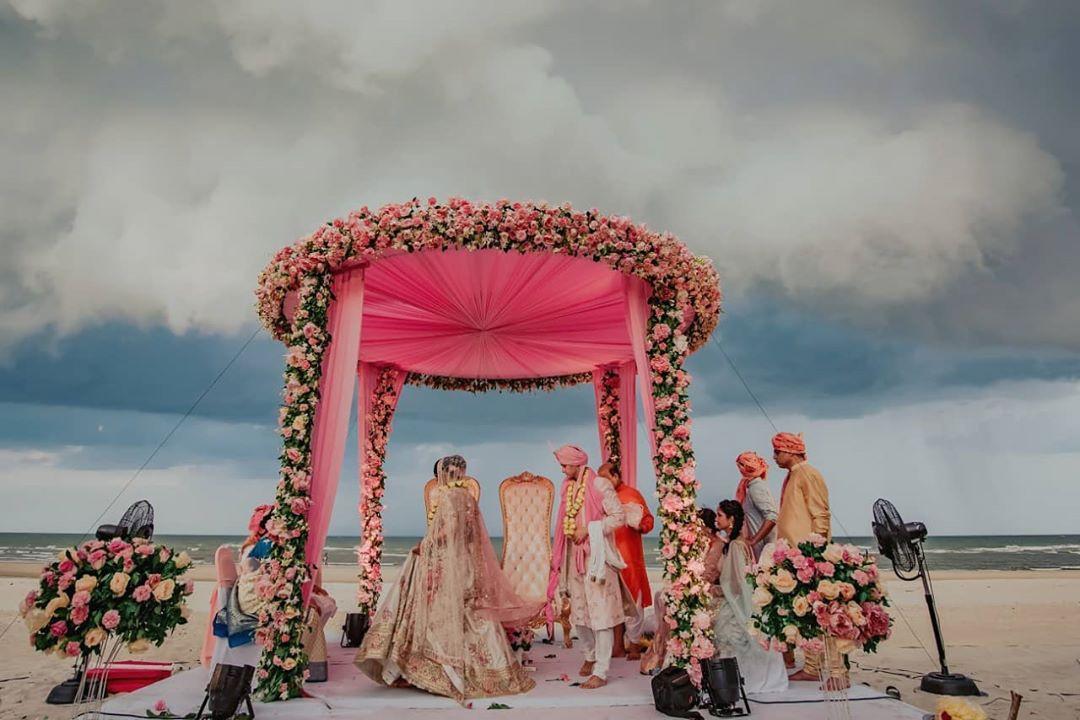 The first and foremost task at hand is to pick the destination. In most cases, the couples who have opted for destination weddings already have a place in mind. If you have not picked it yet, the timeline to pick a perfect destination to host your wedding is approximately 18 to 12 months ahead of the wedding. Once you have picked the destination, you must check the pros and cons of the space.
There are many types of venues available when even for a destination wedding. The vibe and aesthetic of the destination and the venue you choose are very crucial to determine the flow of the rest of the wedding planning process.
Pick a Suitable time for the Destination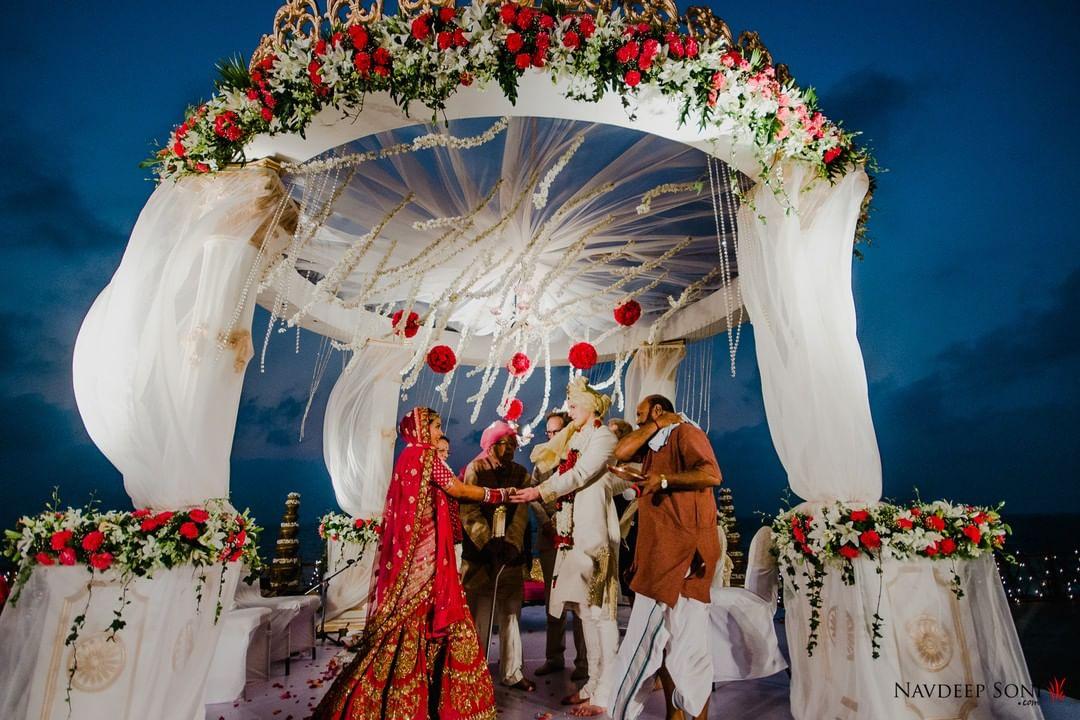 Every destination has its own USP that accounts for its beauty. It is very important to keep the weather and season that will be suitable for hosting the wedding, in mind. You do not want it to rain on your parade! The peak season for tourists is also a key factor that might affect your wedding. Peak tourist season results in crowded places and also a hike in the regular prices which might affect your budget.
However, since the weather can be a gamble despite the seasonal guarantee of sunshine, you must have a Plan B for decor and include covered spaces in the venue.
Finalise the Guest List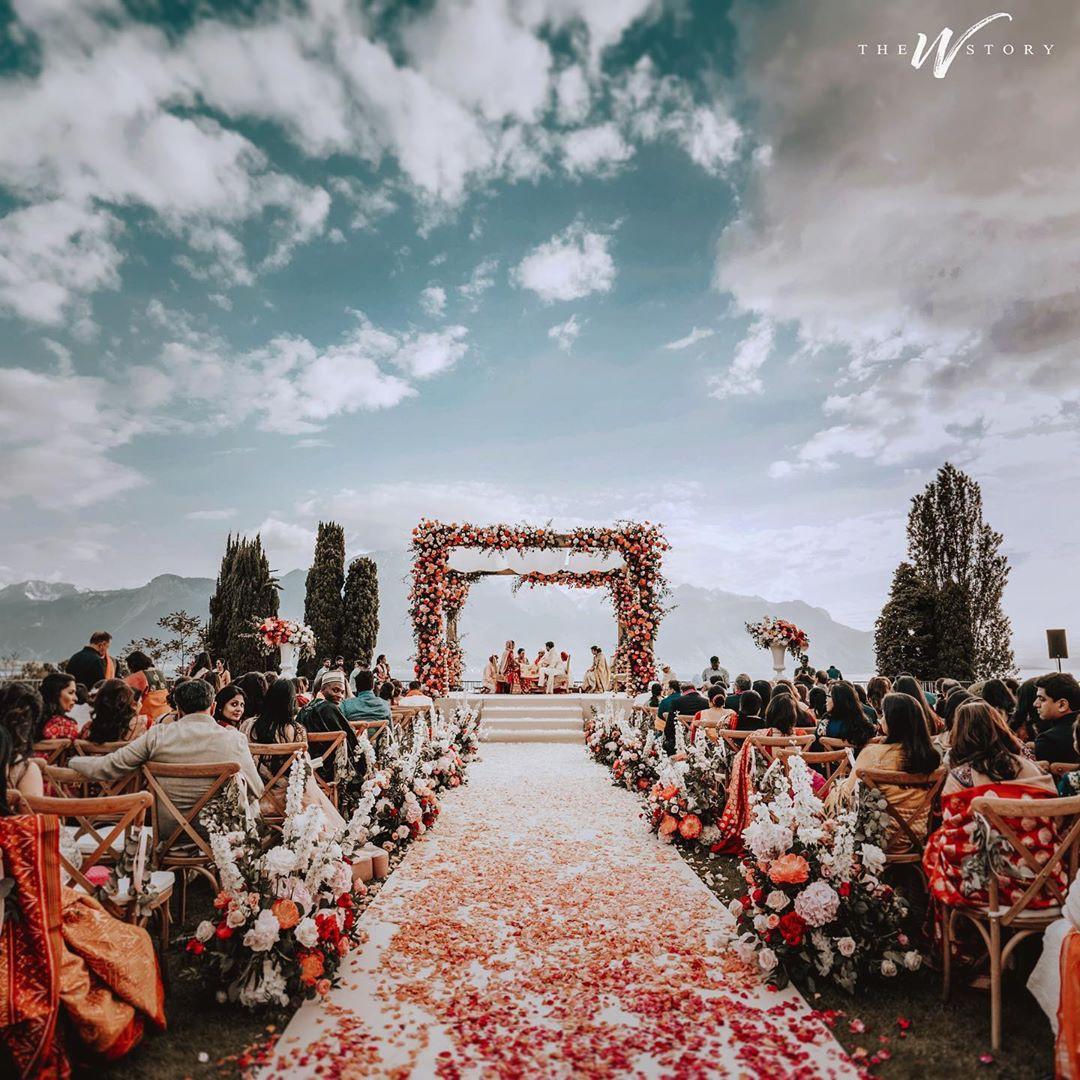 Finalising the guest list, sending out invites or Save The Dates at least 8 to 11 months before the wedding is not too early! To make things smooth and flawless when it comes to destination wedding logistics and guests, the earlier the better. Sending the invites 3 months before the wedding according to your regular timeline is not feasible for the guests because they need to take a plane to your wedding too.
They need a major heads up to organise their leaves, get a ticket, pack and reach your wedding on time. Regular timeline is not good enough when you are planning a destination wedding. It is a destination wedding probably miles away from your home and to check with your guests about their availability becomes really important. However, be flexible to the idea of some guests not showing up because of whatever reasons.
Create a Wedding Website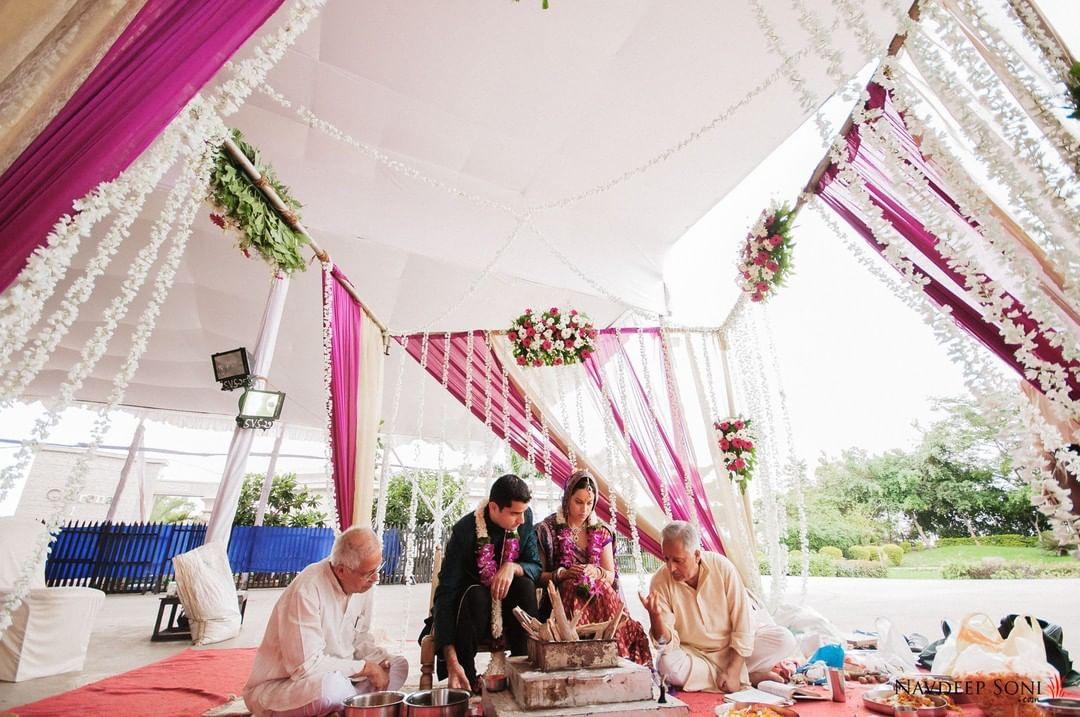 It is not a big secret that the wedding website is a genie on your fingertips when it comes to a destination wedding. Tech-savvy brides have anyway adapted the idea of a wedding website and have often flaunted the ease of wedding planning when there is a website in place. As soon as you have an estimated guest list ready, be it a residential wedding or a destination one, the wedding website should be created.
It helps you keep everyone on the same page. From dates, location maps to dress codes and the wedding registry, the wedding website is the new little blue book that has all the nitty-gritty of your big day in place. It is very convenient for your guests to keep a track of the happenings and also a fun way to keep a countdown! Keep a track on the RSVPs because they play a very important role in a destination wedding planning. Surprise plus ones from too many might be a hassle to tackle.
Pick the right theme & outfits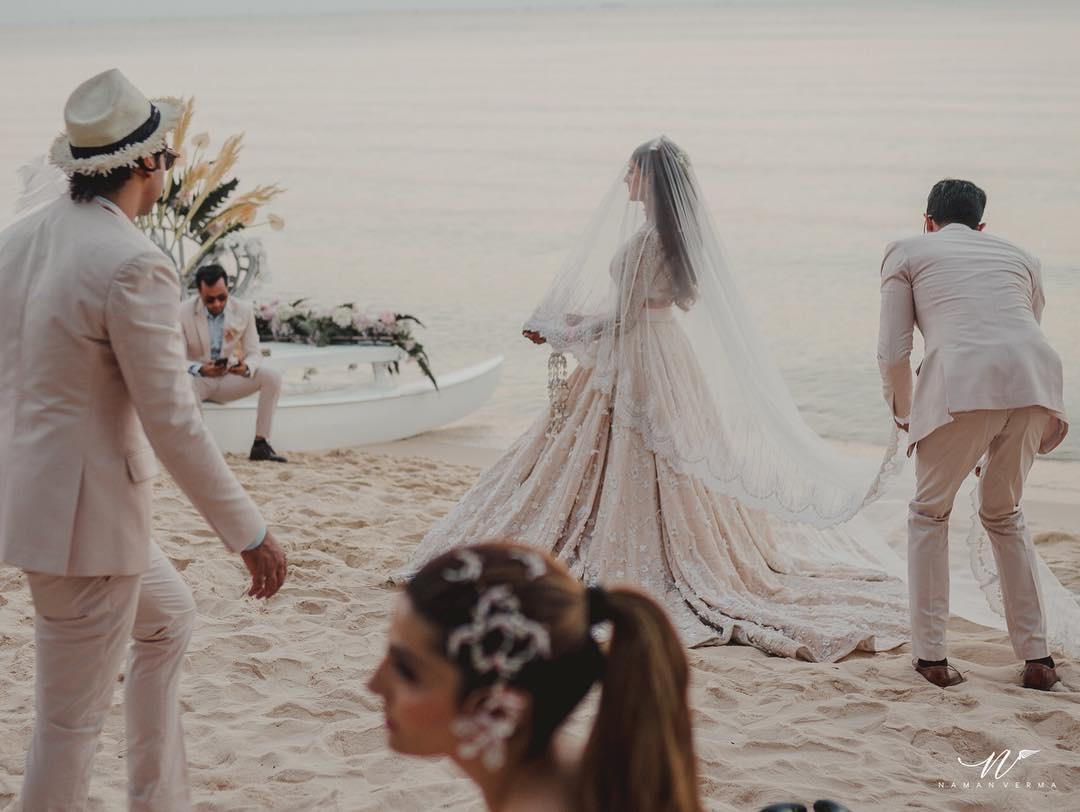 Picking the right theme goes hand in hand with the right outfit. Update the theme and mood board on your wedding website for all to get ready and pick their outfits. For instance, if the mood of your celebrations is that of a beach wedding, it is a must to carry comfortable footwear instead of stilettoes that will give you a hard time causing discomfort.
Furthermore, as the bride and the groom, you do not want to be swimming in your own sweat because you chose a silk tux and a satin saree for your ceremony in a tropical destination that is high on humidity. It is very important to study the climate before hopping on the fashion bandwagon! About 7 to 8 months ahead, you should get your bridesmaids and groomsmen on board and get their outfits ready too.
Visit the Destination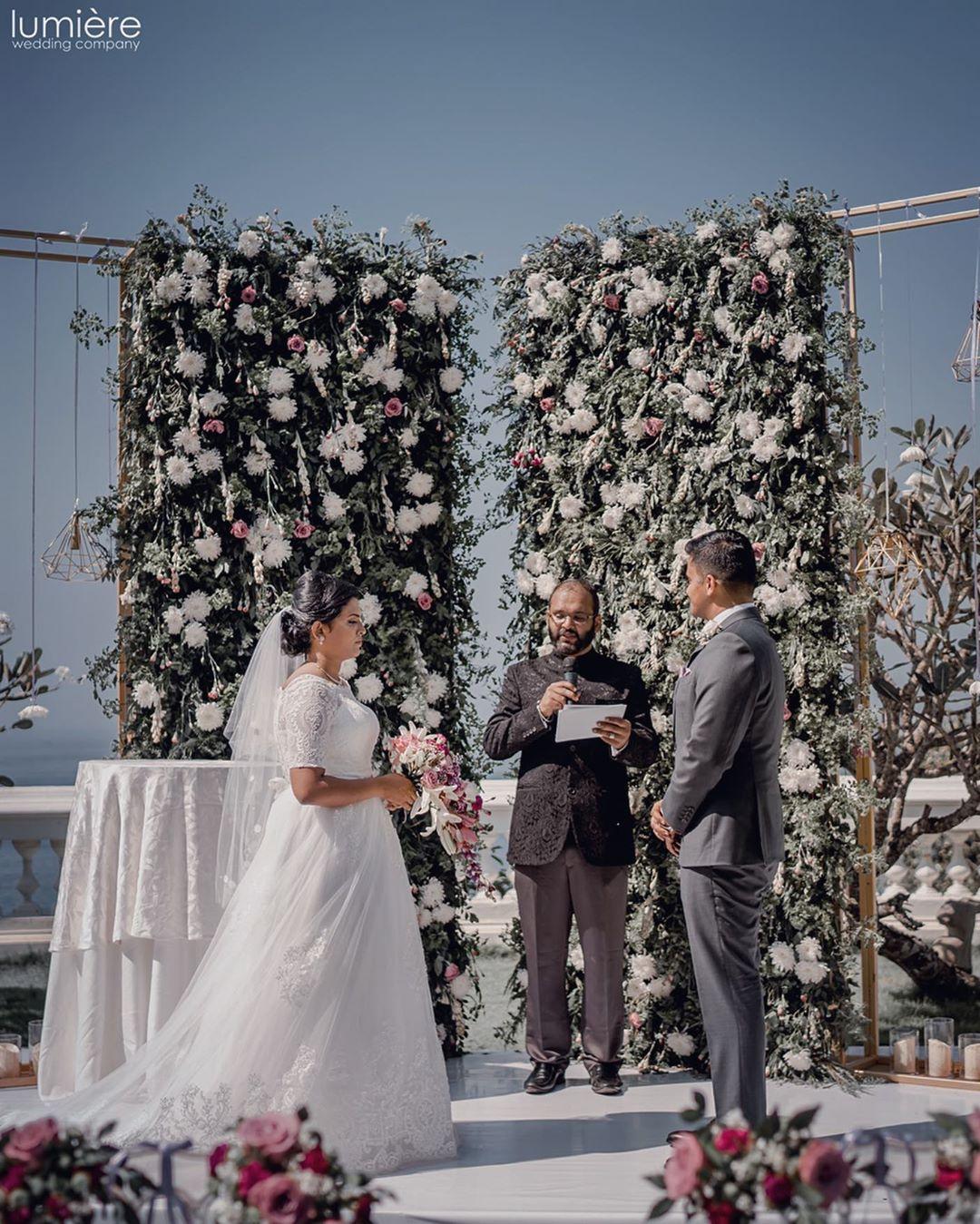 This is a must. You should visit the destination before finalising the place ideally. We recommend you visit the destination at least once if you have a time crunch and three to four times otherwise. This will let you get more clarity on the type of venue you are looking for, with hotels and resorts for guest accommodation that are feasible. You will also get a chance to set up a meeting and scout the vendors available to make an informed decision.
However, if you swing by your destination more than once, you will get a better view of the progress while taking care of itty bitty details like the cake tasting, the drape colours and so on. While you find your way through the city, you can also plan for a sight-seeing itinerary for your guests.
Destination-based extra expenses & elements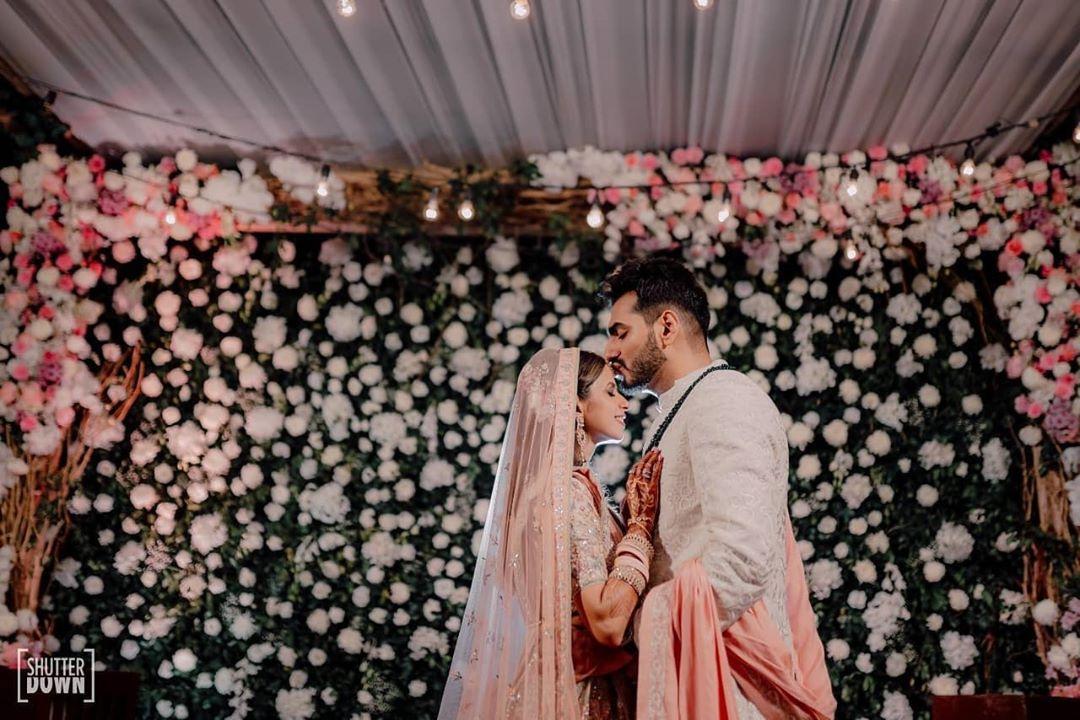 Every kind of destination with its climatic affairs has certain extra expenses incurred on your wedding budget. The locale is always beautiful, with the mountains in the backdrop or the sand in your toes and a turquoise sea behind. The basic benchmark of a destination wedding is that it will be absolutely picturesque. However, for the mountains, you will have to provide heaters and for the beach wedding, you have to consider mosquito repellants after sunset.
Similarly, you will have to consider the availability of electricity on the outside if you have booked an outdoor event and the safety of your guests, in case you host a rustic wedding in the woods. You might also feel like flying some of your vendors like the makeup artist and the planner with you to your destination that adds to the travel and stay cost.
All of these extra care to provide the right facilities will incur extra expenses that you should consider in your budget while planning.
Legal Requirements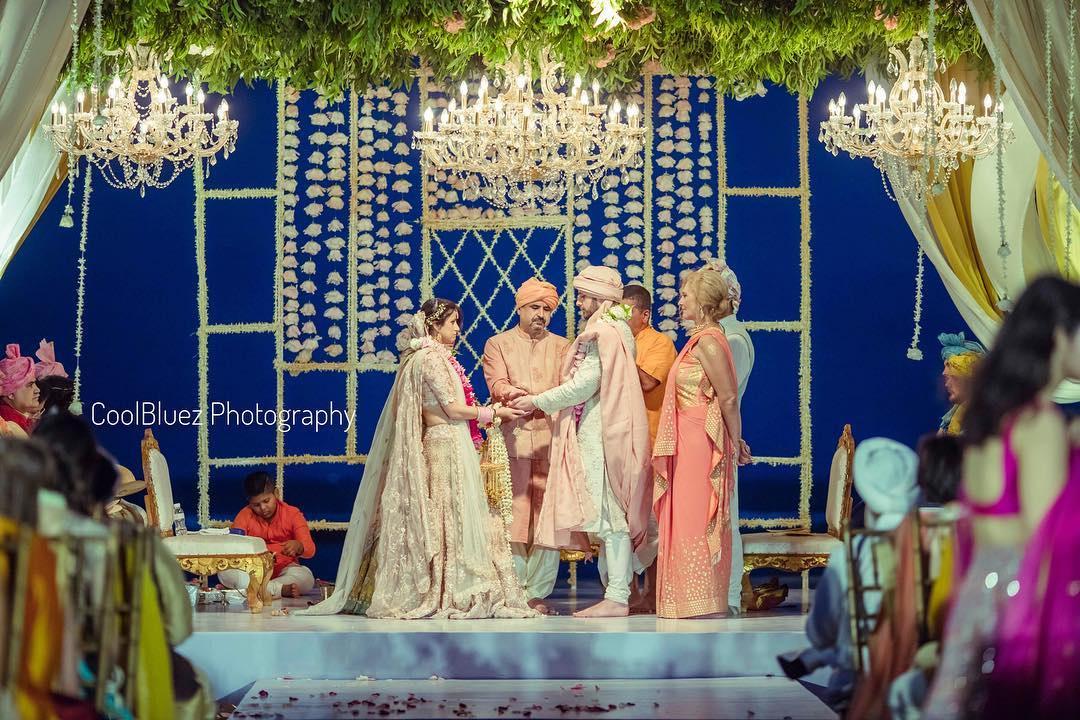 Every international destination will have a legal requirement for your wedding to be officially registered. You will have to know the details and be prepared as required. Apart from that, you might need permissions to host a wedding in a certain destination and not to forget your passports and visas to be stamped on for you to prepare yourself further.
Vet Vendors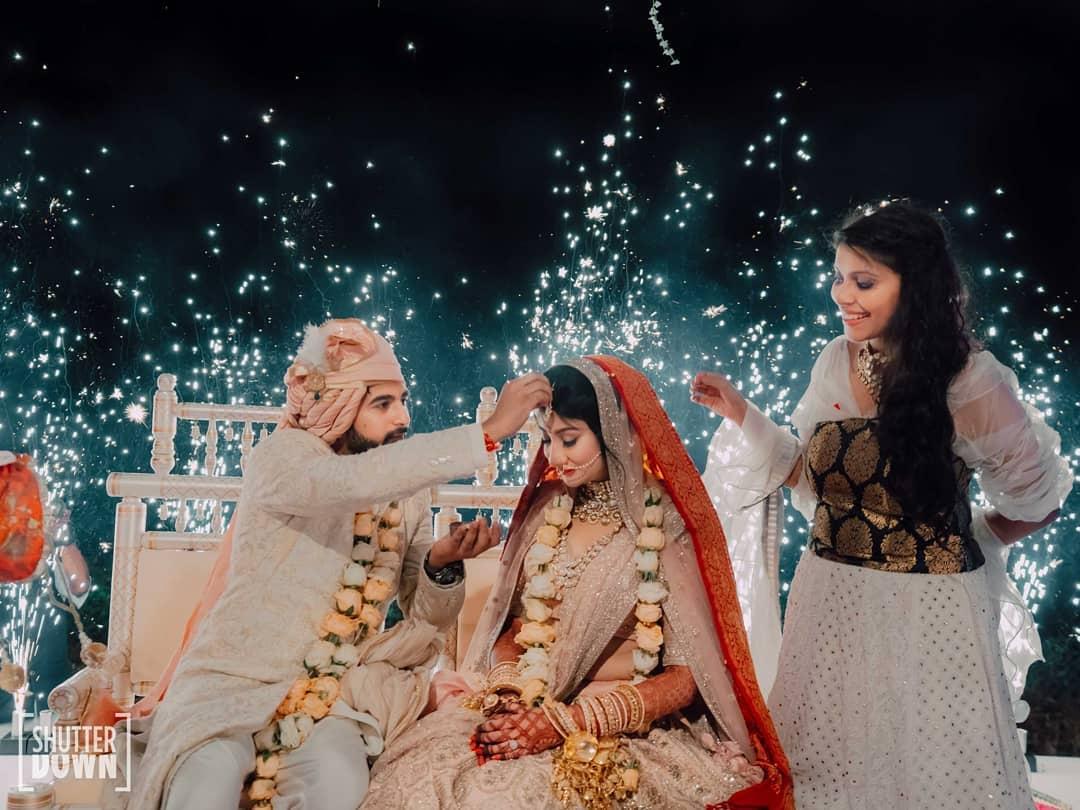 If you are hosting a destination wedding, the list of vendors can be really long if you want to explore the market of local as well as destination wedding vendors. There are destination wedding planners who excel in planning your wedding in any part of the world with exciting packages that are affordable and inclusive of it all. However some couples prefer to go with the local vendors from the destination in order to avoid extra travel and stay expenses that the couple have to pay in case they take their vendors along.
Pro-Tip: Local planners or destination planners, hire a wedding planner. It might seem pretty exciting at first, but it indeed requires a lot of legwork to put things together in this jumbo jigsaw puzzle. Enhance your wedding experience with planners who know it all and will work as your personal concierge and make it all easy breezy without a sweat. They will keep you on top of the things on the first-hand record even in your absence. They are the pros for a good reason!
Extra organised more decisive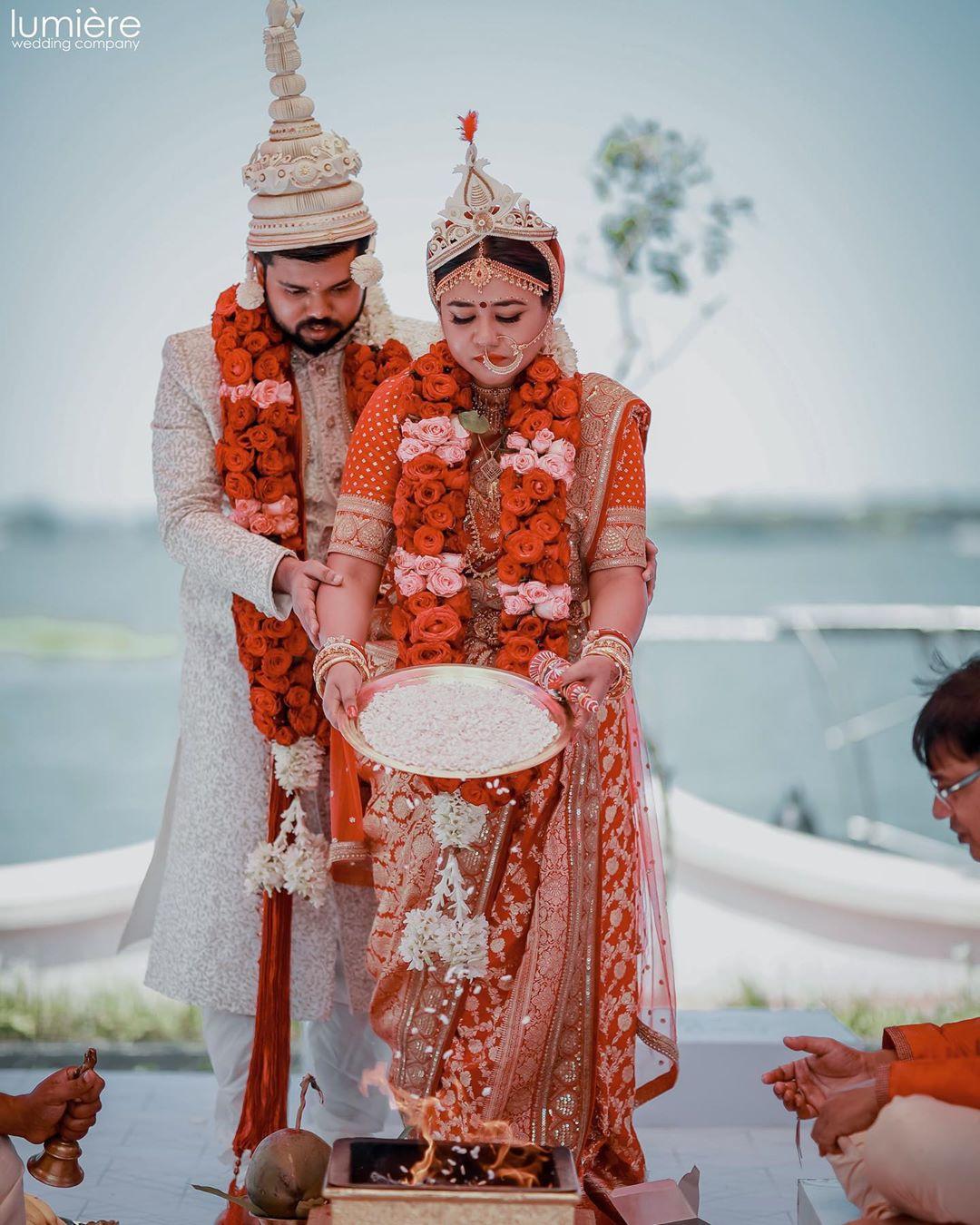 Unlike a locally arranged wedding that is a few minutes drive from your home, the factor of distance limits the areas of impromptu improvisations with the plan. It is therefore important to be extra organised and keep a track of every little detail and taking more firm decisions. You should avoid going overboard with the DIY plans like decor or favour packing and so on, in case of a destination wedding planning. This might feel like a burden later. You should also make sure the itinerary does not drain your guests out from the moment they step foot at the wedding. However, flexibility is the key. You should always be more open to backup plans and ideas in case something goes south.
Another cautionary measure is to carry your wedding dress on board with you. You might send the extra luggage ahead as a package to your wedding co-ordinator present at the venue, but always carry your rings and dresses with you. You do not want to ruin the biggest celebration of your life for luggage misplacement.
To keep it smooth and seamless, you can send your wedding favours and return gifts to the destination approximately 2 months ahead of time and store it with the venue coordinator you have hired. You can plan for customised favours depending on your destination where you can keep de-tanning face masks, flipflops, small towels and some sunscreen if it is a beach wedding. Maybe an aspirin and warmers or hot water bags for a wedding in the mountains.
You should preferably start packing at least a month before the travel plans and get your rings and dresses in order. Start making your final calls to take the last-minute updates and accomplishments at the destination while keeping the tips and final payments for your vendors ready.
It is a must for you to reach the destination prior time to get any last-minute Plan B fixes and alterations on the menu. So hop on the plane or the gorgeous cruise you have in mind, click some mesmerising picturesque photos for your wedding album and walk down the aisle to your forever after. Let the party begin!
If you are looking for the perfect budget-destinations or some private islands for hosting your destination wedding, get in touch with the professionals to make it an unforgettable event for all!