Planning An Indian Beach Wedding - All Details From A to Z
If you are getting married in a beautiful Indian beach wedding ceremony, become your own wedding planner and use these ideas and tips for some inspiration!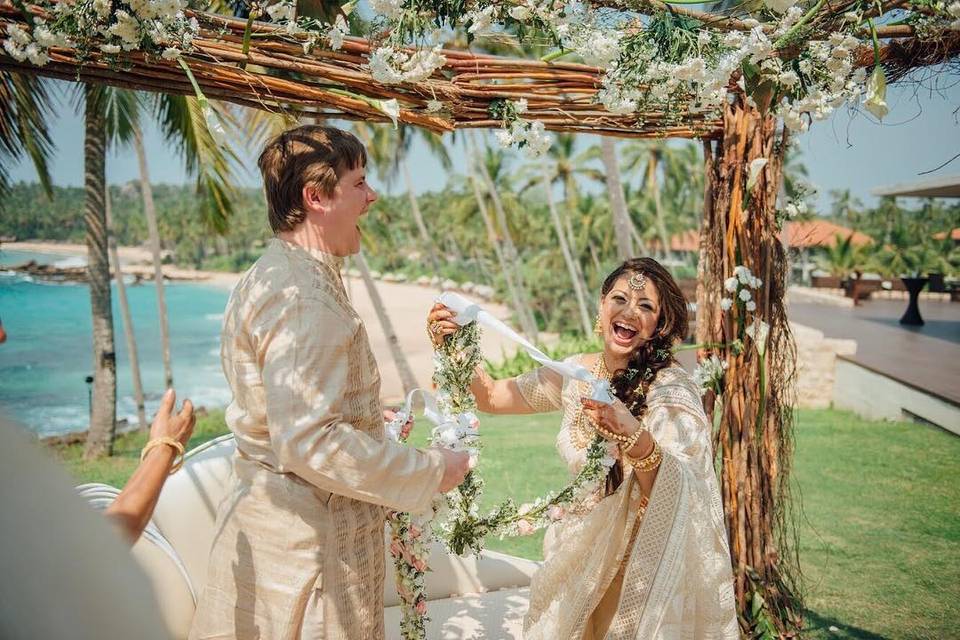 It is a dream come true to get married right in front of the ocean and under the bright sky. There is something very whimsical about an Indian beach wedding that cannot be put into words. Imagine being able to feel the bright breeze caressing your body and feeling sand under your shoes! It is no wonder many couples decide to have the ceremony right on the beach!
The perfect backdrops of the tall palm trees, the shoreline, the natural light engulfing you - it truly is idyllic!
Planning Your Indian Beach Wedding - The A-Z List
If you are tying the knot in an Indian beach wedding, you probably already have some ideas yourself. To make sure you do not forget anything, here is a list of all the things you need to take care of and some ideas to go along with them as well!
1. Tackle the guestlist for your much-awaited destination wedding!
The first thing you need to know about hosting a destination wedding is that the guest list is very small. You only invite the most important people in your life and all the immediate family. Most event spaces in hotels and resorts that host destination weddings are also very limited.
Not only this, a small guest list means that you have more quality time to spend with your loved ones without the pressure of catering to the needs of thousands of guests. That is why you should only make a small guestlist for your Indian beach wedding.
2. Serve these cuisines in your Indian beach wedding!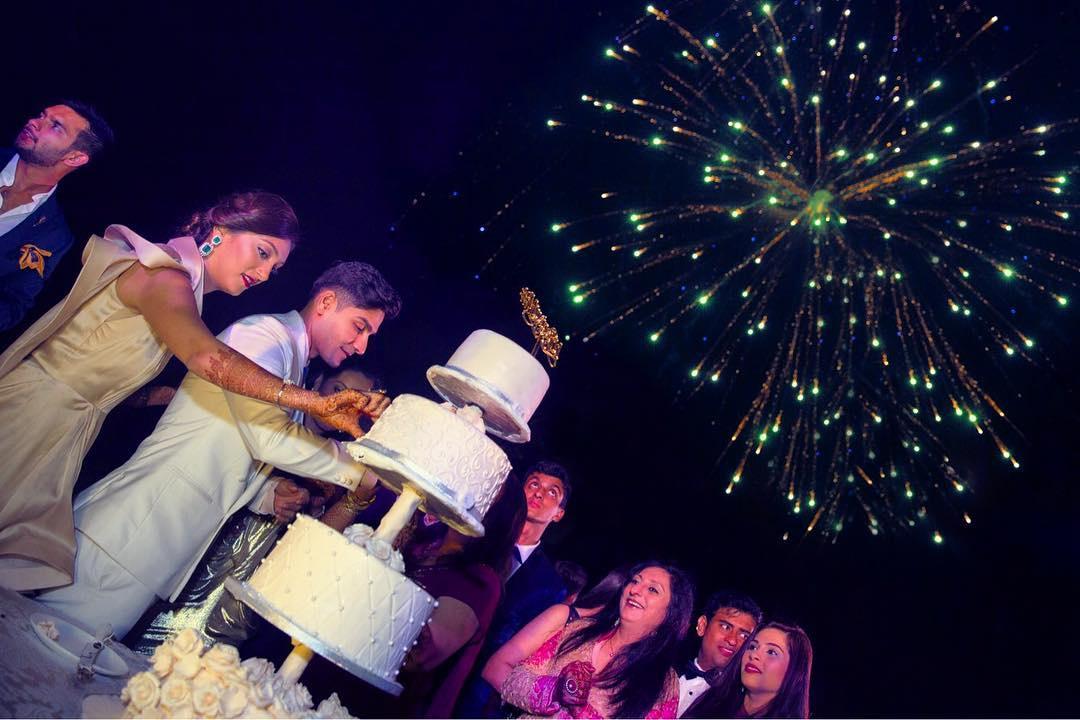 The food that you serve to your guests depends on things like your culture and what you like. You should definitely have food that represents your traditions and regional delicacies. Also, you should have special cuisines of the region you are getting married in. For example, if you are getting married on the beach in Goa, then you must serve Goan cuisine and likewise for any other area.
The best thing about getting married on the shoreline is that you get to have seafood in abundance.
3. Nail your beach décor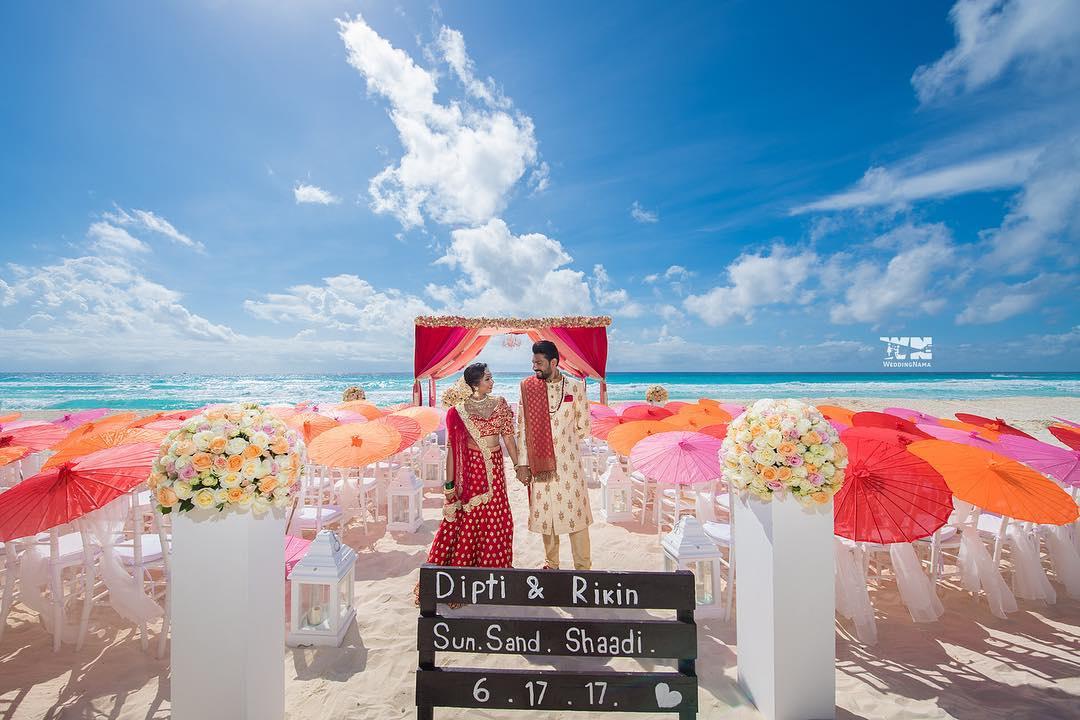 The beach is like a clear canvas where you can add as many colours as possible. You can be as creative with your décor as you want. Bright colour schemes to muted pastels; we are telling you that you can choose any without the fear of it not turning out great! You can also choose white as your main colour and add bright décor props throughout the venue.
Another idea is to add colourful umbrellas as decor to all your guests' seats to save them from the direct sunlight. This not only cools them but also adds colour to the venue. See the picture to know what we are talking about!
4. Wedding favours for your guests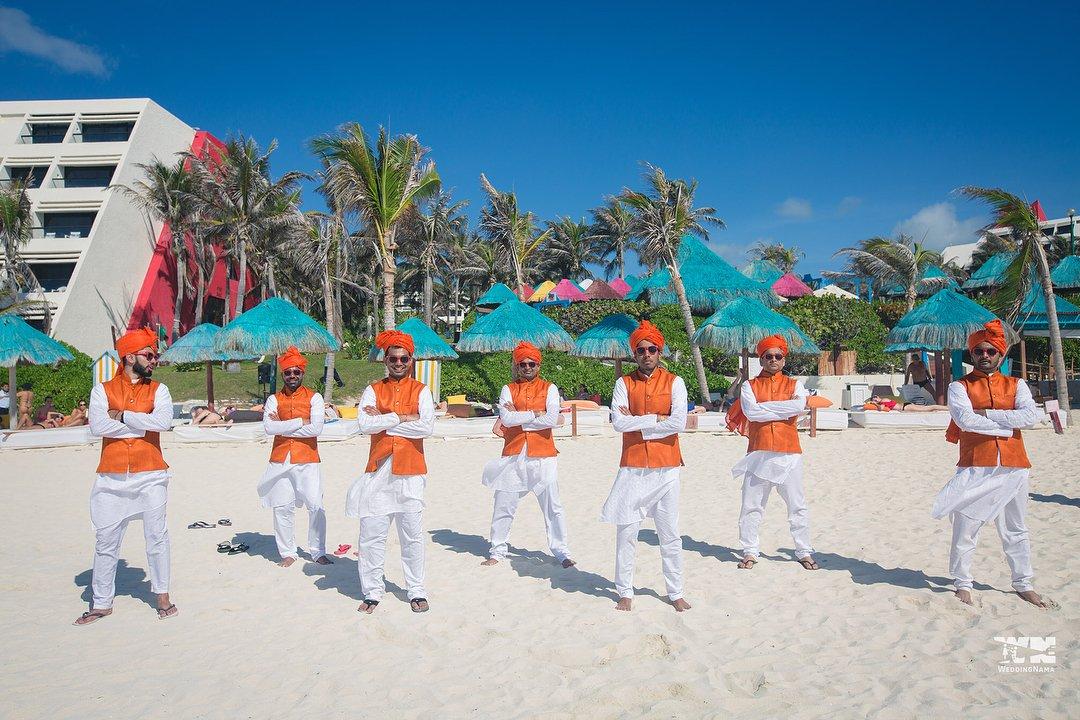 If you are wondering about what wedding favours you can give to your guests, keep reading! For your Indian beach wedding, you can down the classic route and gift them chocolate hampers, snack hampers or any type of food hampers.
You can also give them some cocktail kits, skincare products customised with your wedding themes. Some unique ideas are garden seeds, mini décor pieces, vases or something for their pets!
5. How to manage accommodation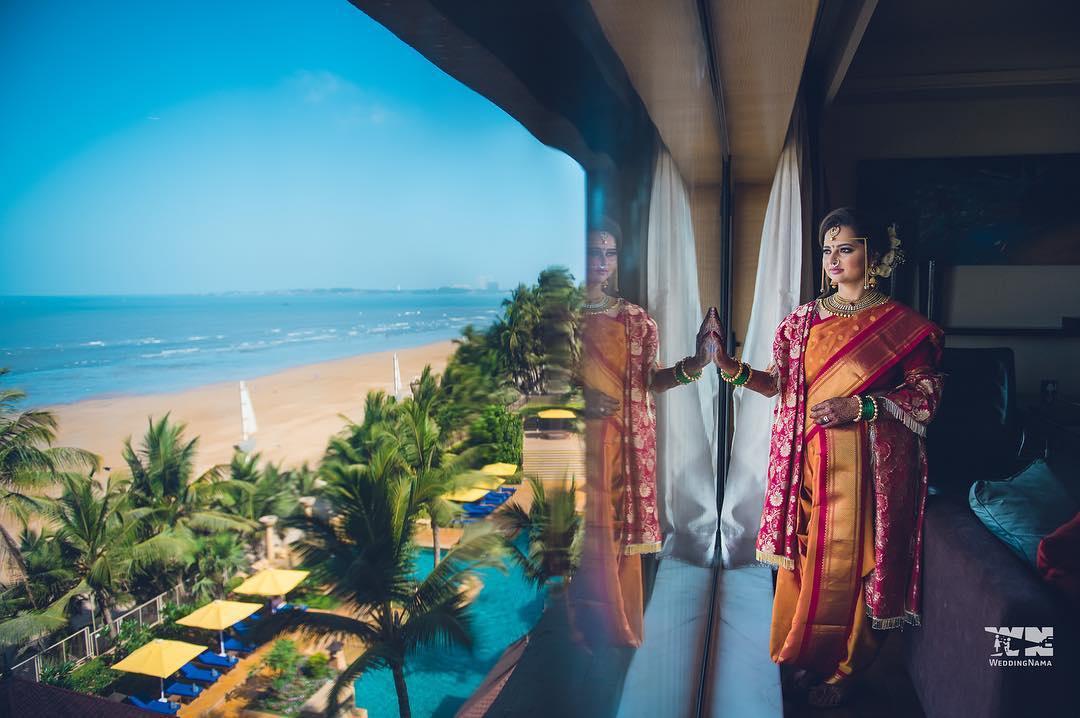 Accommodating all your guests comfortably is a big task. You have to keep many things in mind like how many people in one room, whom to pair with whom if people staying in one room have a problem with each other or not. You should decide all this before leaving for the venue.
Make sure everyone RSVP's and then you can take your time and make a list of accommodations. When you have reached the wedding venue, give this list to the staff there so that they can make sure that everyone ends up in the right rooms.
6. The holy Mandap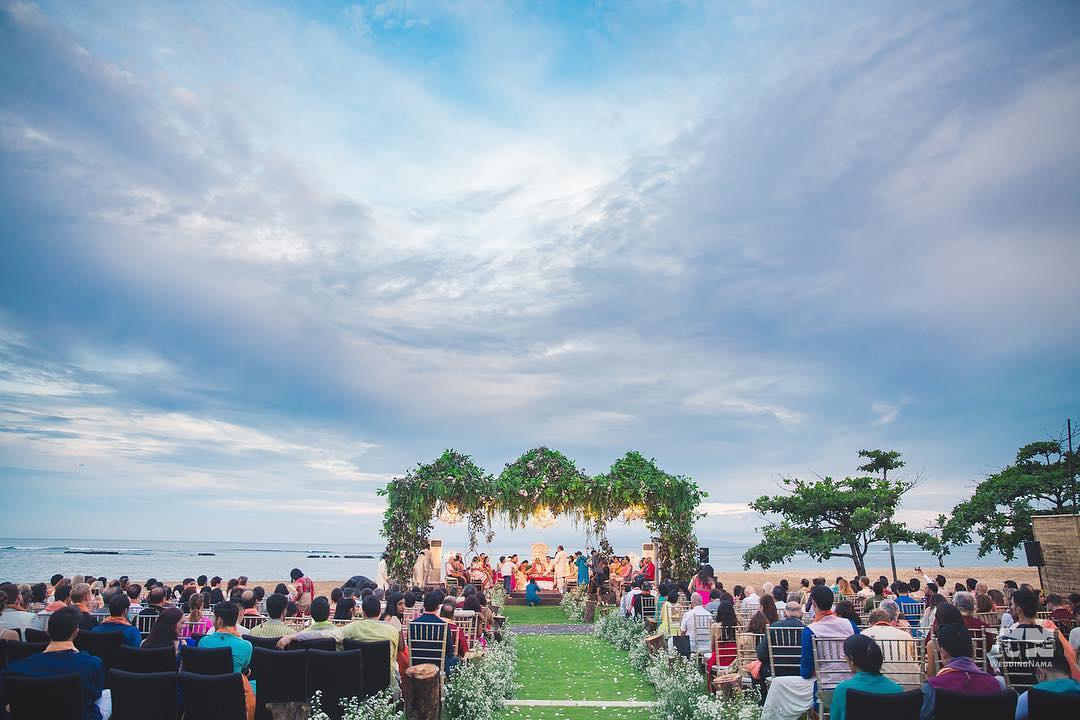 All the action takes place at the mandap. If you are getting married in a traditional Hindu ceremony, you will take the Saat Pheras at the mandap. Also, for a Christian Indian beach wedding, the end of the aisle is where they officiate a wedding. So, in a way, it is like a mandap – for the purposes of the décor! You should decorate it beautifully as you start the rest of your happily ever after right there!
Keep in mind that the mandap should be at a distance from the seating area so that everyone can see the ceremony from the back as well.
7. Things to remember while choosing your outfits!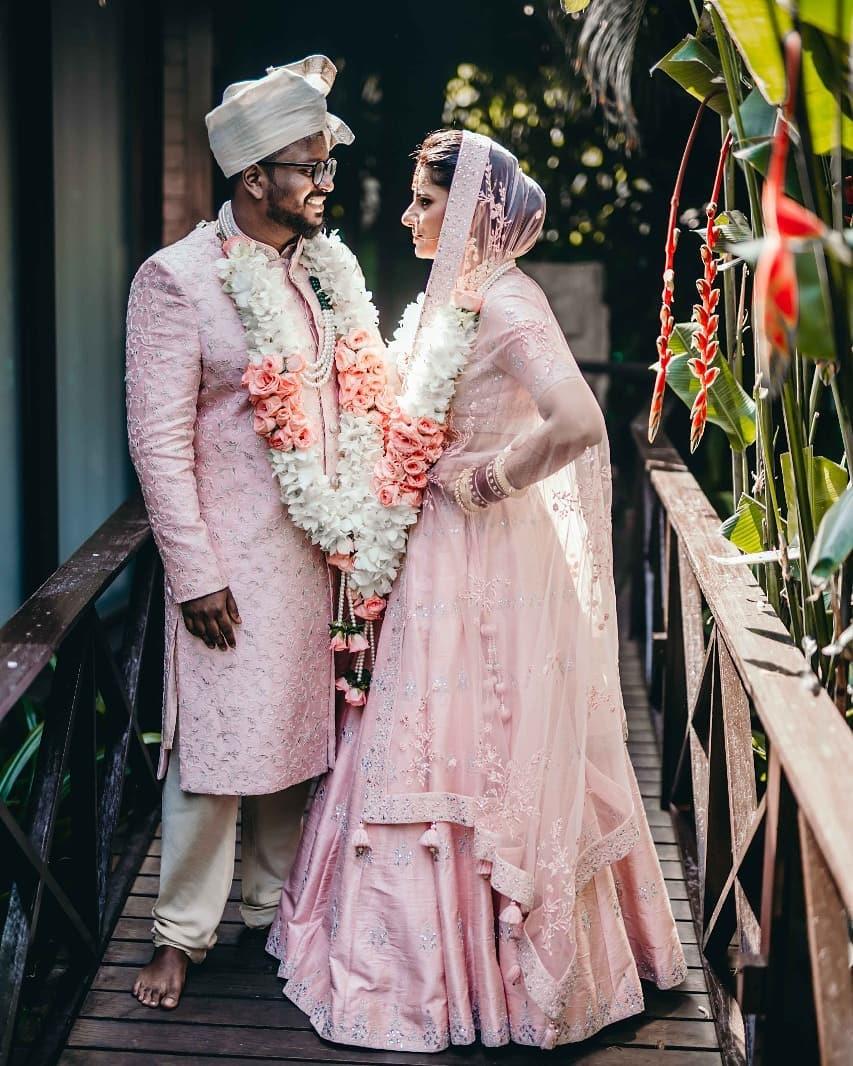 Last, but probably the most important thing for you - your outfits. It is not important to coordinate your outfit with your partner, but it is a nice gesture and puts you forward as a team. While choosing your dresses, you should mainly look at pastel shades and light colours for an Indian beach wedding. Dark colours do not look very nice in the day, especially at a beach ceremony. It takes away the serenity of the venue and the décor.
How you get married says a lot about you as a person and a couple. You should make choices depending on your personality. You should be able to feel your essence in every corner of the space. An Indian beach wedding will no doubt be beautiful but is it your persona that will make it perfect!
If you need help figuring out how to pull off a beach wedding, speak to these top wedding planners!