8 Eco-Friendly Wedding Tips For Your Picture Perfect Wedding
Want to do your bit for Mother Nature by planning an eco-friendly? We share some ideas to inspire you to do just that. Read on and take notes!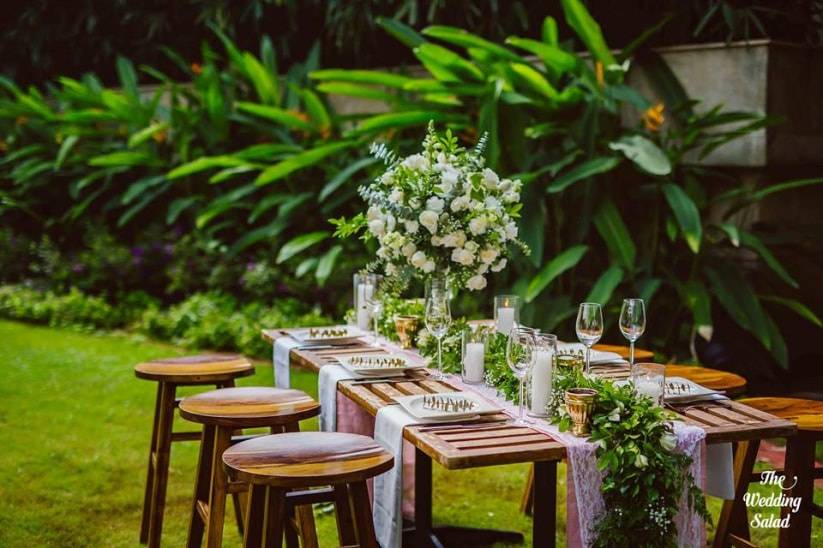 More and more couples these days are looking for ways to plan a wedding that's eco-friendly and treats the planet well. Apart from being a millennial fashion trend, it also beneficial for a sustainable future. From using local vendors to going digital, there are so many ways to reduce your carbon footprint. Go with a vintage theme and make reusable products a part of your wedding. This way, your wedding will look as glam as you want it be while lessening the pressure on our Earth. Whether you want the entire celebration to be sustainable or you are looking for small elements to lend you big day an ethical twist, these eco-friendly wedding ideas will get you started. Take a look and incorporate as many as possible into your wedding.
Walking in the lanes of an eco-friendly wedding celebration is a suit a lot of the millennial couples seem to be following. With an awakening to preserve what is left of mother nature and the psyche of giving back to the world - and eco-friendly wedding celebration is the way of the gen-next couples who are giving back to the world in kinds and otherwise. These eight ways will ensure that your eco-friendly wedding is spot on and the closest thing to perfection. So, read on and find the inspiration to walk the eco-friendly path!
1. Location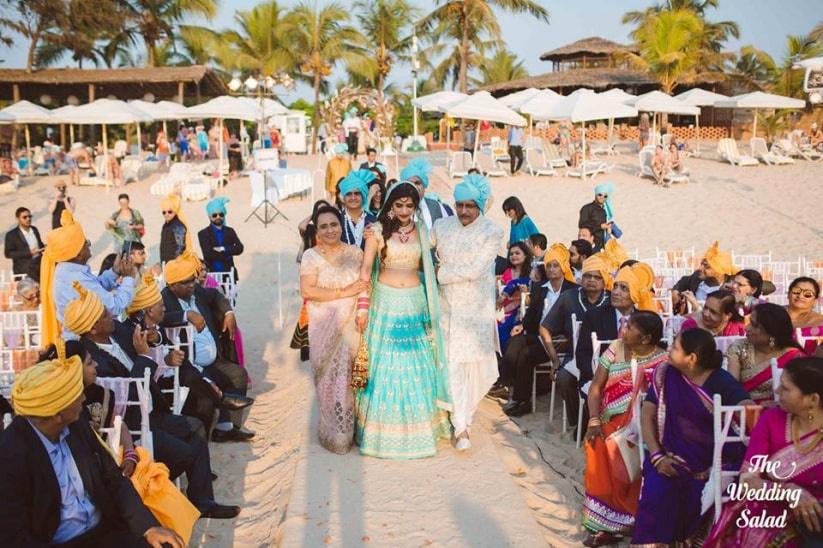 Set the tone of your eco-friendly celebration by choosing a venue that's environment-friendly. Look for a location that's beautiful on its own, and requires minimal decoration to turn it into a celebration spot. Think outdoor venues like a beach, a garden, or a vineyard. Also, the maximum carbon footprint of a wedding is usually from travel, so consider looking for a place near the majority of your guests. You don't always have to travel far to find a perfect destination wedding spot. If you live among the mountains or near coastal areas, make use of the natural beauty of these areas to be the perfect backdrop of your weddings.
2. Have a Smaller Event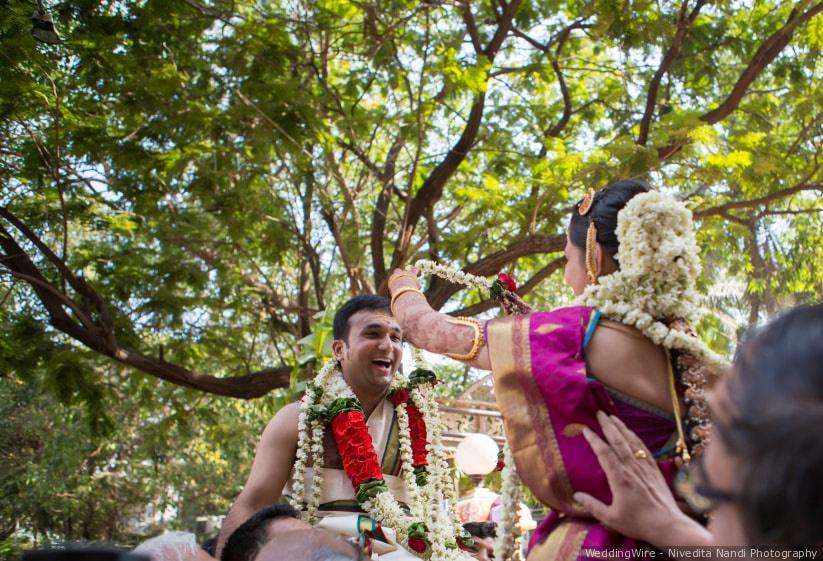 One of the biggest factors that impact your events ecologically is the number of guests invited. The more people you invite means more miles travelled and more wastage. As it's your wedding, it's quite obvious for you to invite all your loved ones, but consider keeping an eye on the numbers. The benefit is a lovely intimate celebration which will not only be eco-friendly but will also save you a lot of money. Take a cue from Milind Soman's wedding and how he hosted a simple eco-friendly wedding.
3. Bridal Outfits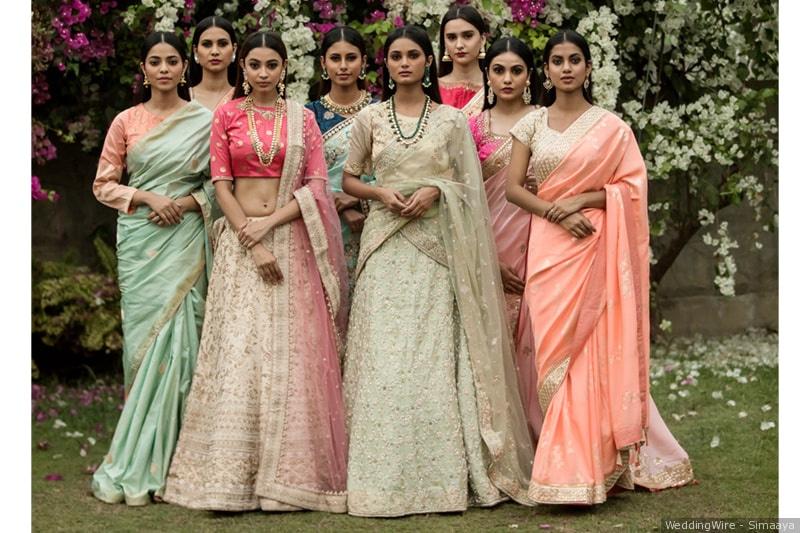 If you really want to make a big sustainable statement, opt for an eco-friendly wedding outfit. Look for designers like Anita Dongre, Sabyasachi Mukherjee, and Tarun Tahiliani who are committed to creating beautiful collections using eco-friendly fabrics. They combine organic silks, hand-woven cotton, and Khadi with traditional embellishments to create outfits that are environment-friendly and high on style.
Alternatively, if wearing your mother's or grandmother's bridal outfit just like actress Kareena Kapoor did in the movie Veere Di Wedding sounds like an idea, take it to a local tailor to transform it into your own special wedding dress.
4. Choose Eco-friendly Wedding Rings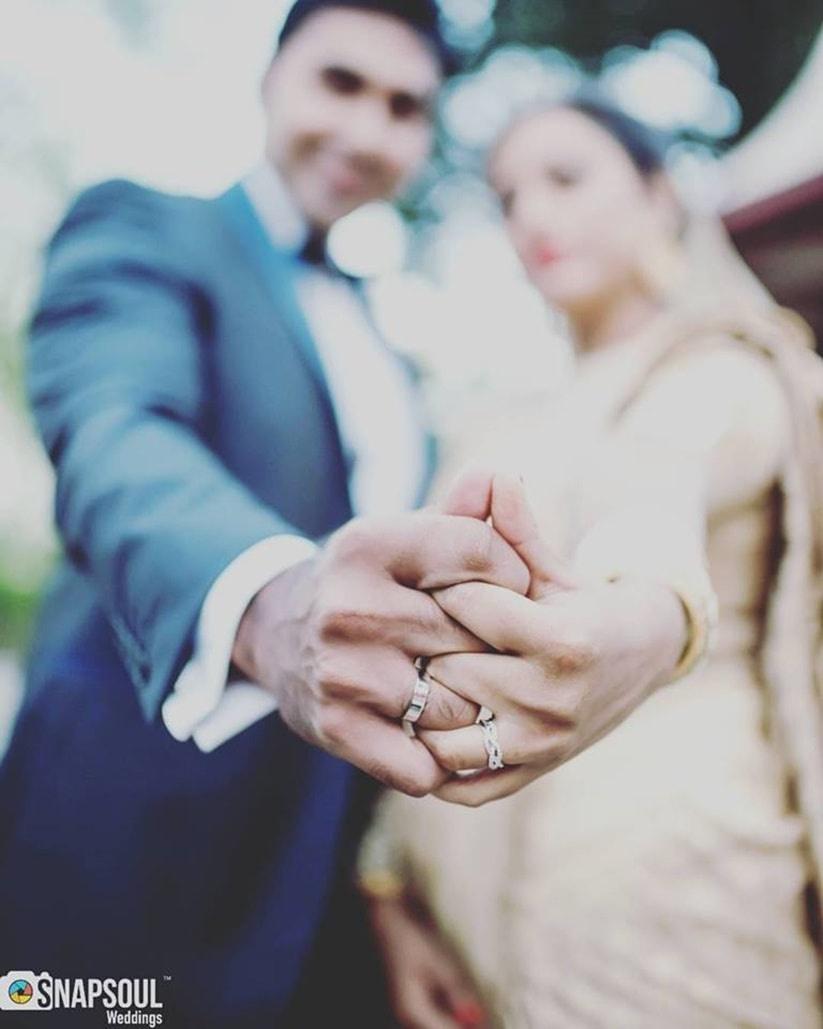 When it comes to planning a green wedding, the last thing you would want to do is wear a blood diamond. To avoid that, opt for rings made from recycled gold and fair-trade gemstones. You can also consider recycling your own or ancestral gold jewellery to modernise it.
5. Use Local Vendors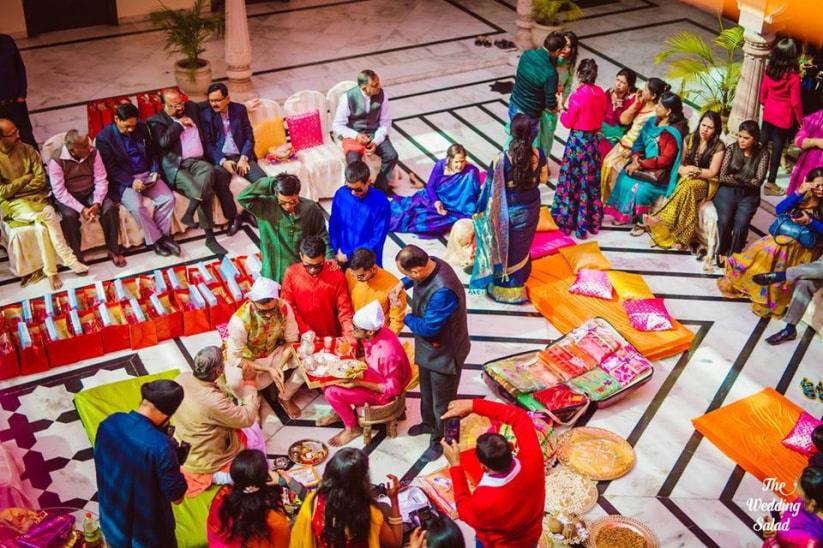 Almost anything and everything for your wedding can be sourced locally. Choose vendors in your area to keep the transportation emissions minimal. For decoration, opt for organic flowers or find out about the blooms that grow locally. Not only will it help to plan an eco-friendly wedding but it is also a great way to support your local economy.
For food, opt for a caterer who uses organic ingredients. If your wedding venue only offers in-house wedding catering, then tailor your food menu to seasonal foods.
6. Go Digital With Wedding Photography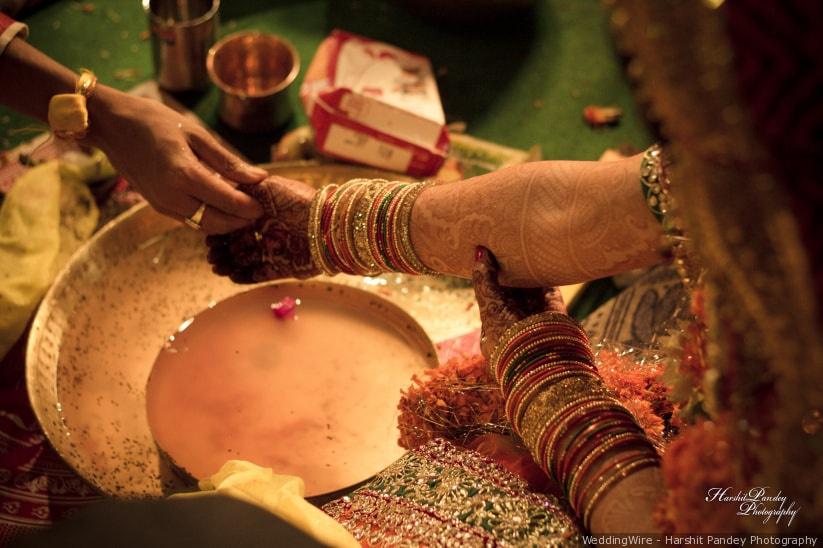 For sure most photographers these days use digital cameras as they don't require harsh chemicals and film rolls that film photography does. But you can also take it a step ahead by requesting your wedding photographer to give you digital prints rather than albums. This way you can save paper and print a few that you would like to frame and share the best ones with your friends and family via a messaging app or email. You can even host the whole of your wedding album on your wedding website. Tools like Wedshoots are available to serve this very purpose and make sharing photos easier. Your guests can also like comment or share photos and videos on such platforms.
7. Opt for E-Invites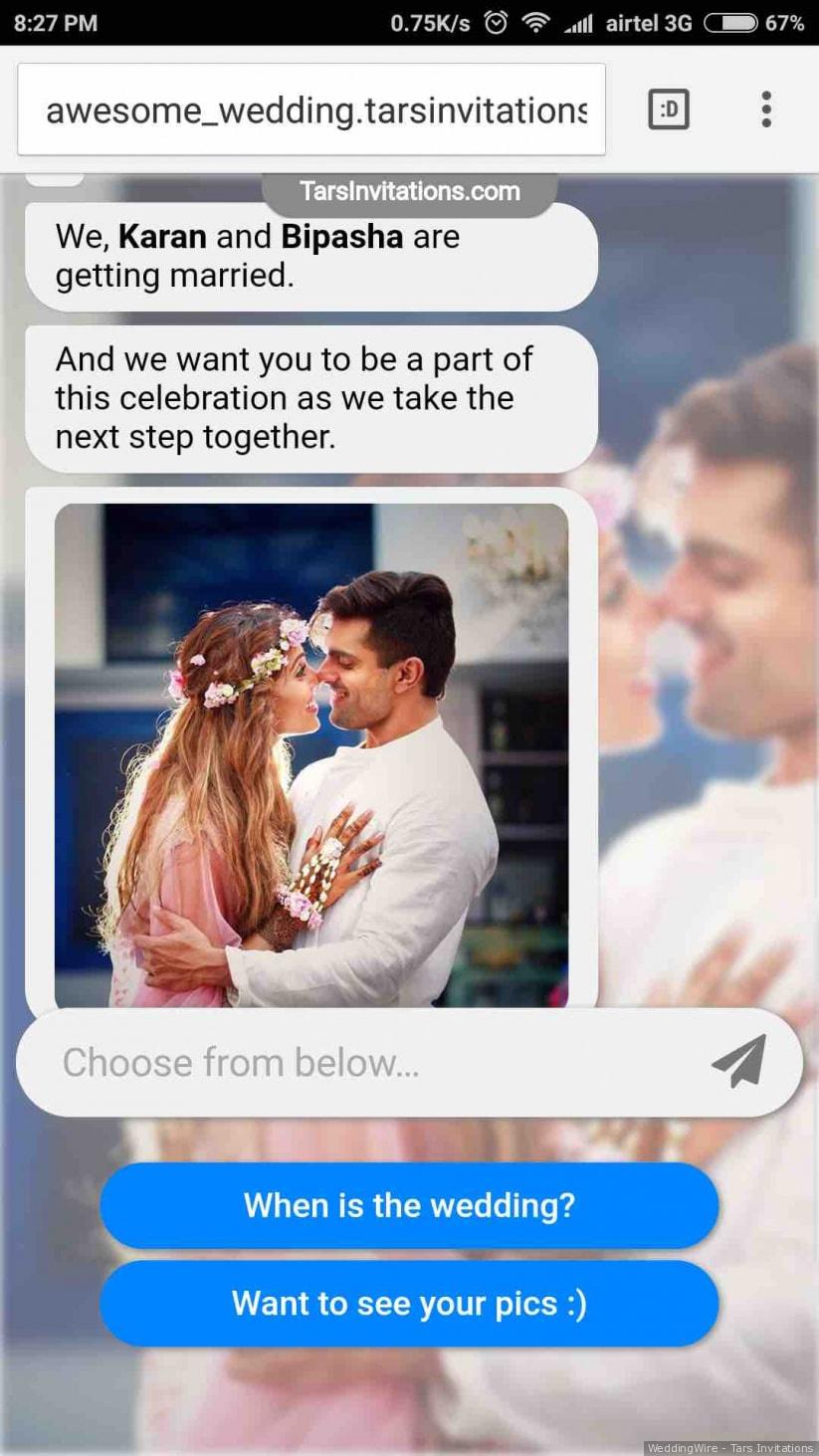 Sending digital wedding invitations means a lot of paper and a substantial amount of money saved. This does not mean that you have to go with boring paperless invites. You can design lovely invitations online, set up a cool wedding website, or even create a wedding invitation video.
In case it's a must for you to go for printed invites, ask your vendors to print it on recycled papers. And while you are at it, consider including a line in your card requesting the guests to recycle the invitation after the big day.
8. Wedding Gifts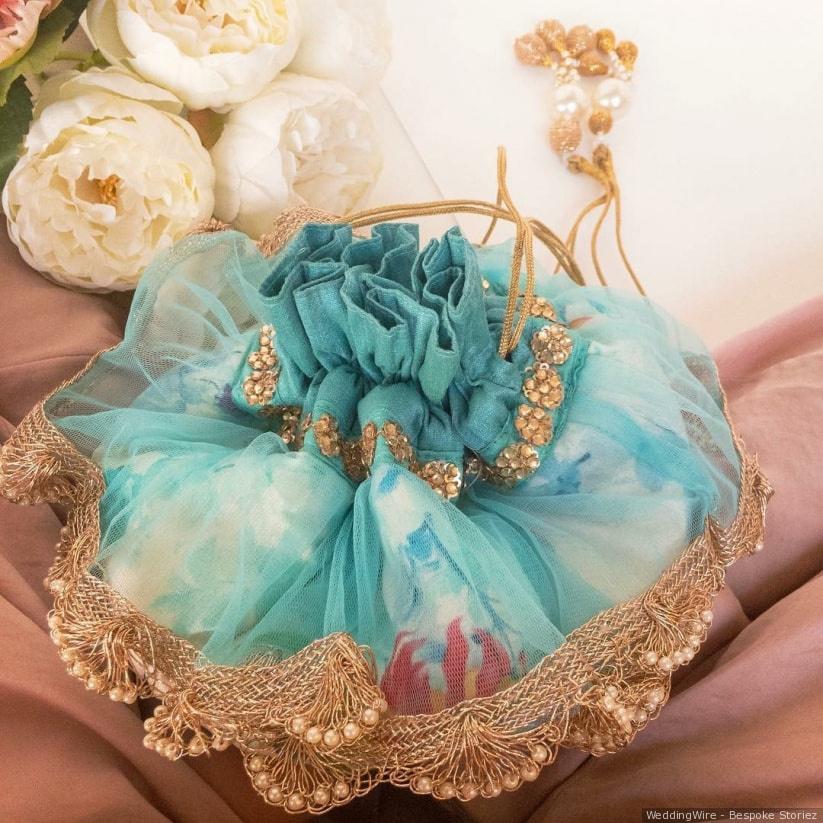 It's likely that your loved ones will consider a gift a must but if you can, request them to give it either unwrapped or in a recycled gift bag or paper. Alternatively, you can ask your friends and family to make a donation to a charity doing some good work for Mother Nature.
Planning an eco-friendly wedding does not mean that you have to compromise on the most important day of your life; it only means that you are conscious about avoiding waste and excess. Going for a green wedding would also garner attention among your circle and social media. And who doesn't enjoy a little attention every now and then? Make your eco-friendly wedding the talk of the town with these super useful ideas. Having an eco-friendly wedding will make your wedding a one-of-a-kind affair, that will set your wedding apart from the rest and having said that, you will give back to mother nature a greener and a cleaner environment which is a blessing in the disguise for each one of us.
Have more ideas to make your wedding greener and socially sustainable? Let us know through comments.