Famous Food of Punjab Cuisine: Here's What You Put on The Plate
Eat! Drink! Sleep! Repeat! Yes, that's a Punjabi wedding. Here's a Burrah to the platter filled with famous food of Punjab, reflecting a heavy appetite and rich culture.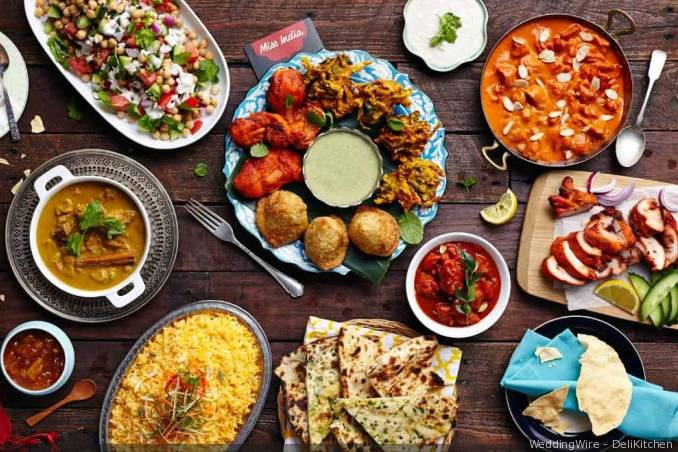 "Punjabiyan di shaan vakhri!"
How does one imagine a big fat Punjabi wedding? A lot of bling, loud music with a multitude of Audis and BMWs to get the show on the road and of course CarObar too. But, other than the general hoohaa, the food spread is the one that captures the attention of the wedding guests the most. 'Eat, drink and be merry' is basically what any Punjabi marriage is all about.
We know you worked extremely hard to get in shape for your big day, or that of your BFFs wedding. Worried that now amidst the endless butter chicken, tandoori Chaap, Butter Paneer and Dal Makhani food spread you'll have to say bye-bye to your diet. Well of course. But, crushing your diet for one day will be totally worth it. There is no other food cuisine which stands a chance in front of the famous food of Punjab. And, when it comes to weddings, the famous food of Punjab is beyond compare.
We have curated for you a list of things that any menu featuring famous food of Punjab must have. Take out your pens, feast your eyes and get going.
1. Quench Their Thirst With Mocktails & Cocktails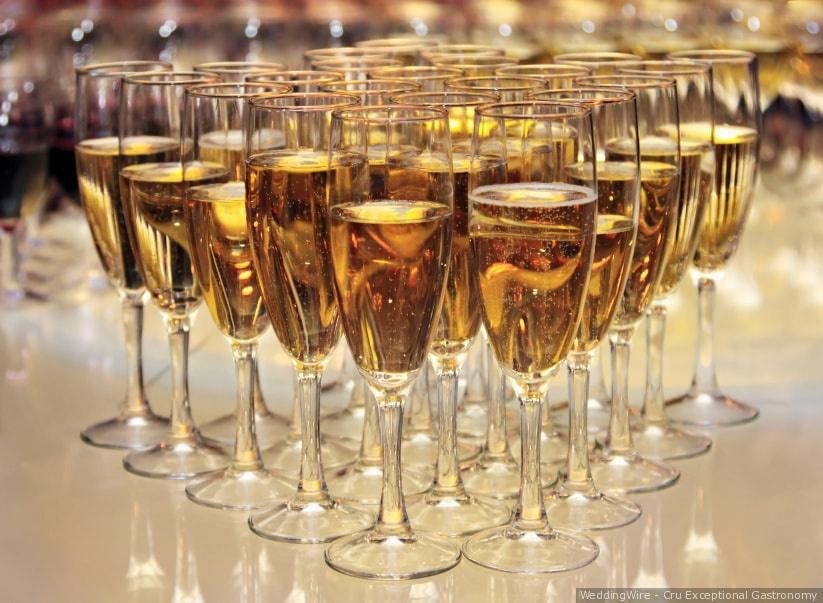 Ever heard of a wedding with a full swing of wedding traditions and ceremonies without mocktails and cocktails? We haven't! You may not be willing to keep hard drinks at the time of the ceremony itself. But, with cocktail parties becoming a raging trend you can dedicate a proper bar to ensure that your wedding guests, friends and families are having a baller time.
You can start by prepping for a list of wedding ceremonies you plan on hosting. From Roka to your Mehndi & Sangeet ceremony indulge in providing some tangy cocktails and give your famous food of Punjab menu some much-deserved spike.
Mocktails
When it comes to the true-blue famous food of Punjab, know that wash-me-downs are an integral part of the appetite. While the alcohol-imbued variants are aplenty, these refreshers help out too.
Chocolate Grasshopper Mocha
Blackberry Vanilla Mocktail
Sea Breeze
Raspberry Lime
Strawberry Margarita
Kiwi Mojito
Strawberry Sharbat
Black Grape Soda / Angoori Soda
Orange Mocktail
Mango Smoothie
Cocktails
Now, we're talking! Alcoholic variants of favourite mocktails, from a Mojito to an LIT, a whisky sour to a Sangria - ensure that you have ample quantity of these favoured famous food of Punjabi cuisine. This is also one of the reasons why most Punjabi weddings have a 'Sharab Di Gaddi' at the wedding venue too.
Caprioska – Lime, Vodka and Sugar
Mojito with Vodka
Cosmopolitan
Long Island Ice Tea
Bloody Mary
Twisted Whiskey Sour
Pina Colada
Sangria
2. Starters To Get The Party Going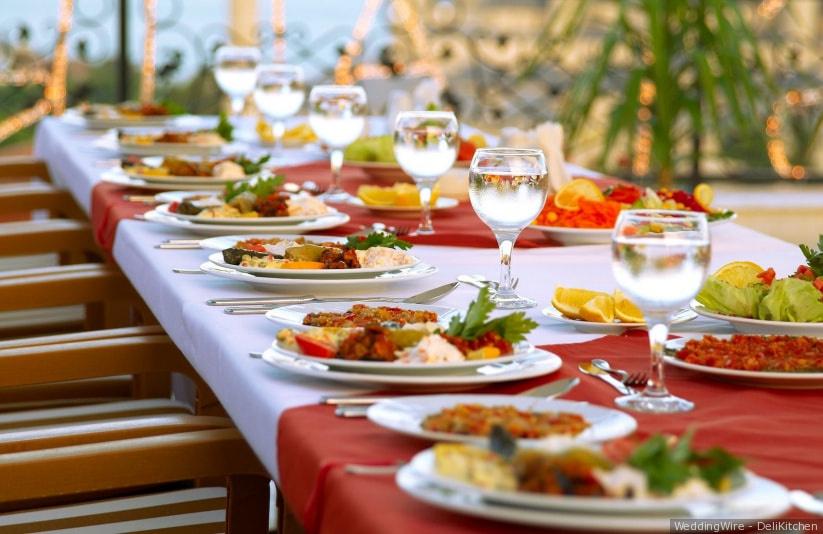 A little bit of the Chicken Lollypop and a little bit of Paneer Tikka! Sounds familiar? Yes, that's almost every second guest we hear at a Punjabi wedding. Be it the Tikka Paneer or the Reshmi Kebabs, you know that any Punjabi delicacy would make your mouth water just by thinking about them.
From their mouth-watering aroma to the burst of flavour you get in a mouthful, prepare your famous food of Punjab menu keeping in mind what a majority of the people would like. Served piping hot with a dollop of tantalising mint Chutney, starters make for food menu essentials. Prepare a list of vegetarian and non-vegetarian options.
Vegetarian Famous Food of Punjab:
Sample these starters as you enjoy a drink together at your favourite 'Yaar Ki Shaadi'. Keep the bite-sized variants coming for your vegetarian guests and assure them that you have more famous food of Punjab on the platter than just Paneer.
Hara Bhara Kebab
Chilly Paneer
Stuffed Samosas
Honey Chilli Sesame Paneer
Tikka Paneer
Paneer Manchurian Dry
Non-Vegetarian Famous Food of Punjab:
Now, that you've gone through our selection of vegetarian starters, here are some non-vegetarian ones to add to the menu as well. Remember, we love our chicken!
Malai Chicken Tikka
Achaari Chicken Pops
Chicken Lollipops
Lamb Chops
Amritsari Kebabs
Nonveg Stuffed Samosas
3. Let The Curries Keep Flowing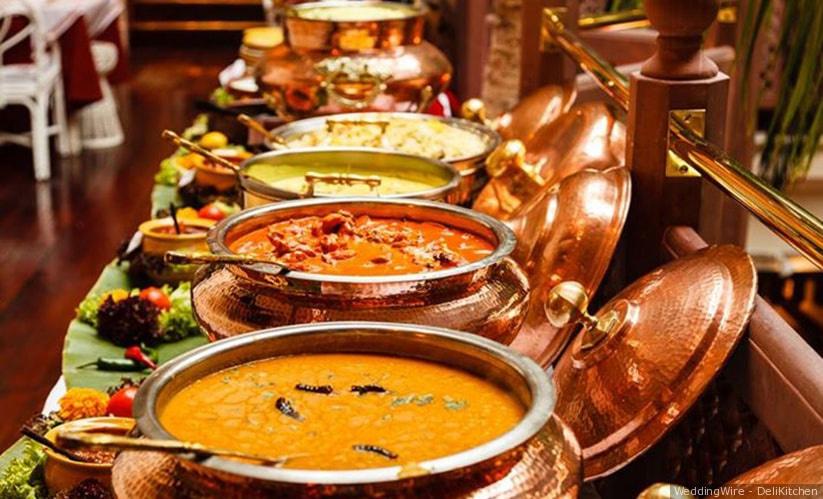 When we say eat, relax and then eat some more, we really mean eat and then have some more. You cannot have enough of food ever. We're a bunch of hardcore foodies ourselves so we know the struggle. Being a wedding guest it is such a daunting task to gawk at all those tantalising dishes and pick the one for yourself. Ensure you choose some famous food of Punjab and give your guests a food spread that makes their head tumble and tummy grumble! Prepare a list and get in touch with your food caterer now!
Vegetarian Famous Food of Punjab
Ensure that there's enough curry on the table - it would go splendidly well with both rice, Naan and Butter Roti:
Dal Makhani
Paneer Makhani
Butter Paneer Masala
Kadhai Paneer
Shahi Paneer
Sarso Ka Saag
Non-Vegetarian Famous Food of Punjab
Let's move to the non-vegetarian side of the main course menu. It's a ride down the chicken and mutton-filled highway and though there may be a few fish-loving souls, you would normally not stock it on the menu.
Malai Chicken
Achaari Chicken
Butter Chicken
Chicken Jalfrezi
Rarra Gosht
Murg Masala
Nihari Gosht
4. Roll Them With Rolls And Slices Of Bread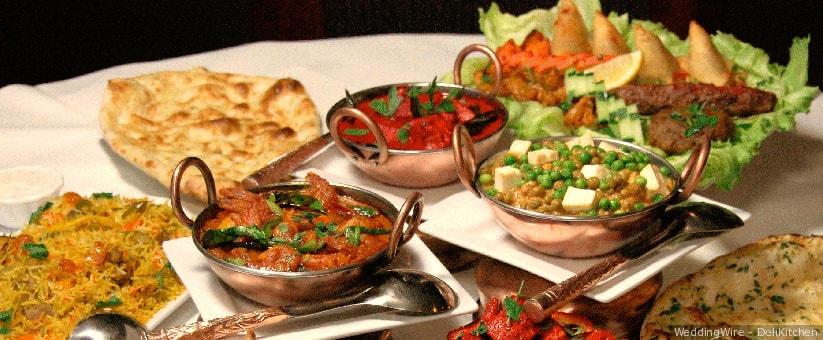 Next, in line are the scrumptious Naans, caramelised with melting butter on top. We can almost hear our stomachs growling just at the thought of this. Make sure you don't forget to add some variety of loaves of breads. From Rumali Roti to Butter Naan or Amritsari Kulchas, make sure your guests have it all. We have curated a list of loaves of bread you can incorporate in your personalised menu.
Tandoori Roti
Rumali Roti
Garlic Naan
Butter Naan
Butter Parantha
Garlic Parantha
Keema Mutton Naan
5. What Comes After Savoury? Sweets!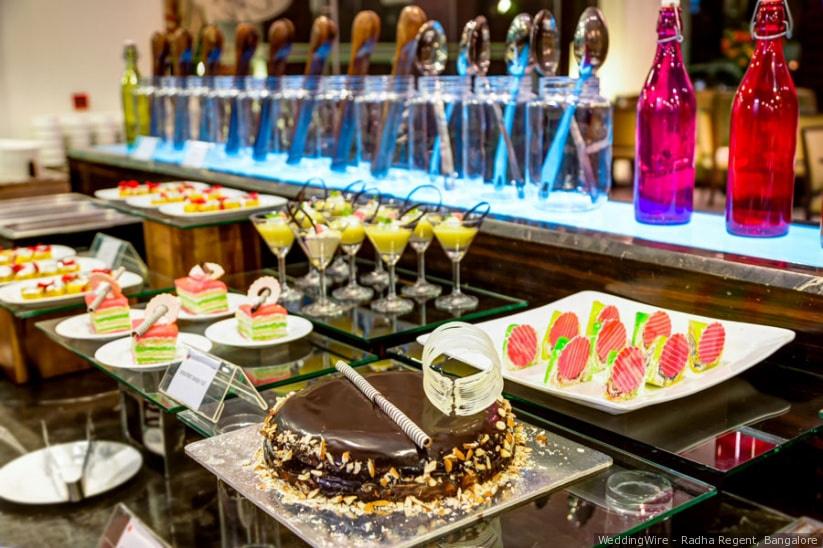 If given a choice would you rather have an extra Butter Naan or have some dessert? We say dessert! We're too full to eat a dessert said no one ever! Get in touch with a bakery and cakery and narrow down a spread of sweets and desserts you want your guests and yourselves too to feast on. No tummy is a happy tummy without some Gajjar Ka Halva with an overload of dry fruits. Add some sweeteners to your famous food of Punjab list and get going.
Kulfi, an ice-cream-like dessert
Malpua
Rabri
Semolina based desserts: Halva
Sheer Korma
Gajjar Ka Halva
Jalebi
Gulab Jamun
Falooda
6. Seal The Deal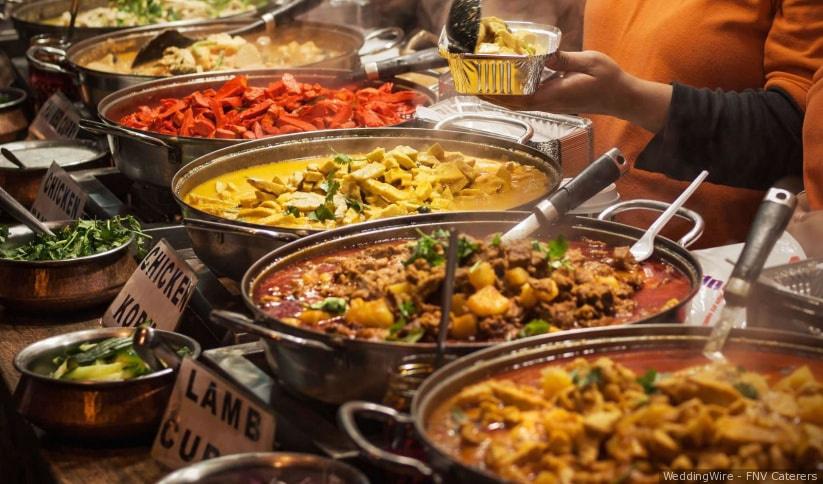 Your guests won't have an appetite anymore. That's one thing we know for sure. After such a hearty meal, it's understandable. But, they still must have this one last thing. An array of flavourful Paans and Churans. Dedicate a stall to the same and let them help themselves to it.
Different Flavours Of Paan:
Chocolate Paan
Ice Paan
Laddo Flavour Paan
Mawa Paan
Strawberry paan
Pineapple Paan
Butterscotch Paan
Sandalwood Paan
Different Types Of Churans:
Hara Aam Papad
Anardana Goli
Hing Goli
Sour Mango Candies
Mixed Berry Mukhwas
Aam Papad Laccha
Dry Imli Candy
Flavourful Delights of Famous Food of Punjab Not to Miss out on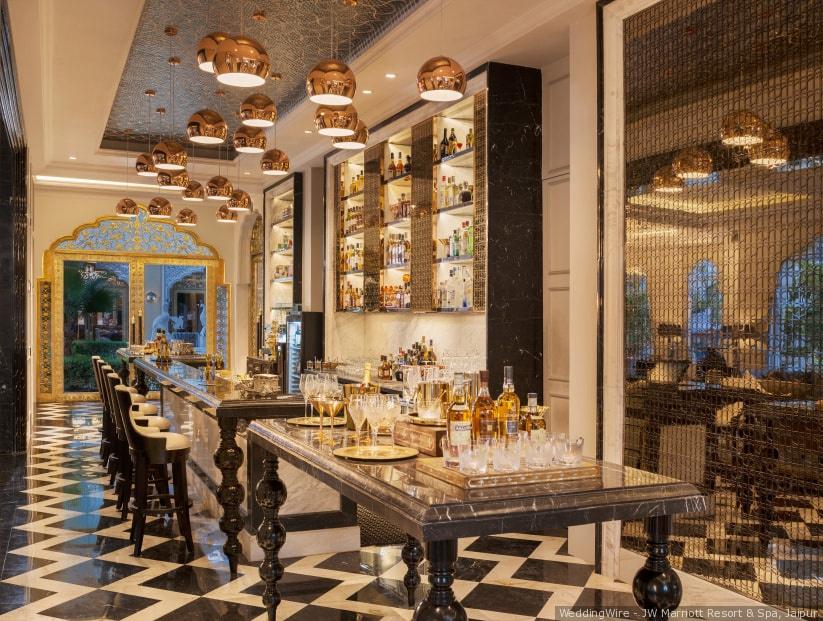 While we have curated an entire menu for you to choose from for your wedding festivities, there are few delights from Punjab that you should not miss out on.
Lassi to Beat the Heat - It is a drink that is known all across the country and something that Punjab prides on. It can either be sweet or salty as per your preference and with a dollop of cream on top of it. New flavours are also incorporated in it like Mango, Strawberry etc to beat the heat.
Chole to Everyone's Delight - Be it Amritsari or Peshawari Chole, they both are filled with flavours and aromas, unlike anything. This chickpea dish is best paired up with naan or paratha to take you on a gastronomical journey which you would remember for life. This tasty dish would be a perfect culinary delight for all the vegetarians who love spice.
Amritsari Fish for the Rescue - Being a great contribution to the flavours of India by Punjab, this is a delight for every non-vegetarian. This batter-fried, crispy and succulent delight is spicy and tangy at the same time and can be eaten well with another staple of Punjab that is parantha. It is served all over the world which is a testament to its popularity.
A Punjabi wedding is another realm altogether, a fun roller-coaster ride full of drama, happy chaos leading to some kick-ass memories. Indulge in some merry-making while you keep munching on a starter or two. With a tangy cosmopolitan in hand and a chicken lollipop in the other, enjoy the most of your own wedding or that of your BFFs. As much as you splurge on your wedding decorator or your bridal outfit, ensure that you spend an equal amount of time in finalising a caterer as well. A food spread is what the guests remember the most, even months after your big day. So, ensure that you don't compromise on this.
We hope you're all set with your food itinerary! Tell us through comments about your favourite Punjabi dish.