8 Gujarati Food Items That You Must Have In Your Wedding Buffet!
Planning to host a Gujarati feast for your wedding? Here is a list of 8 Gujarati food items that you must have on the menu!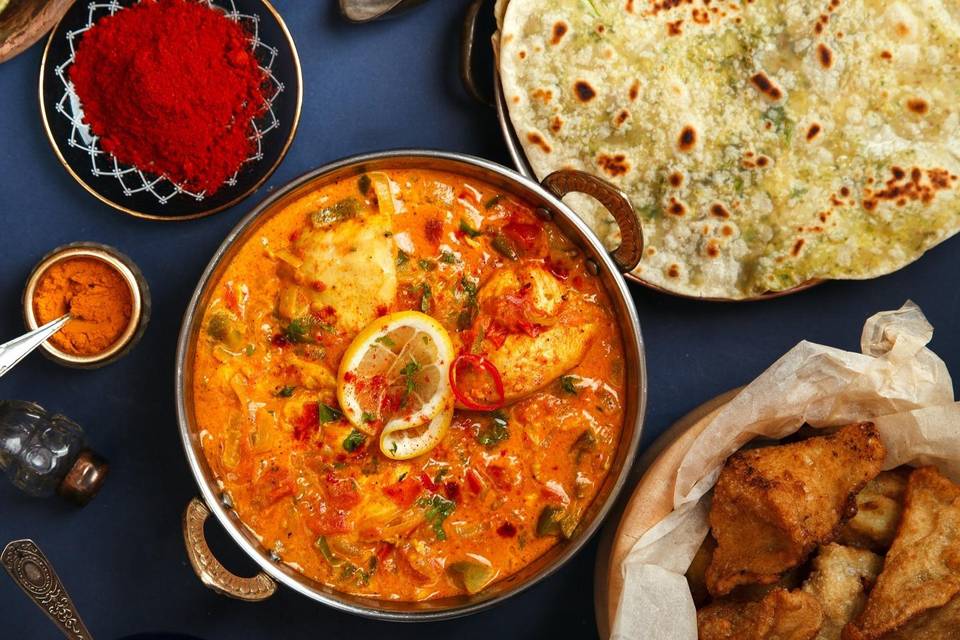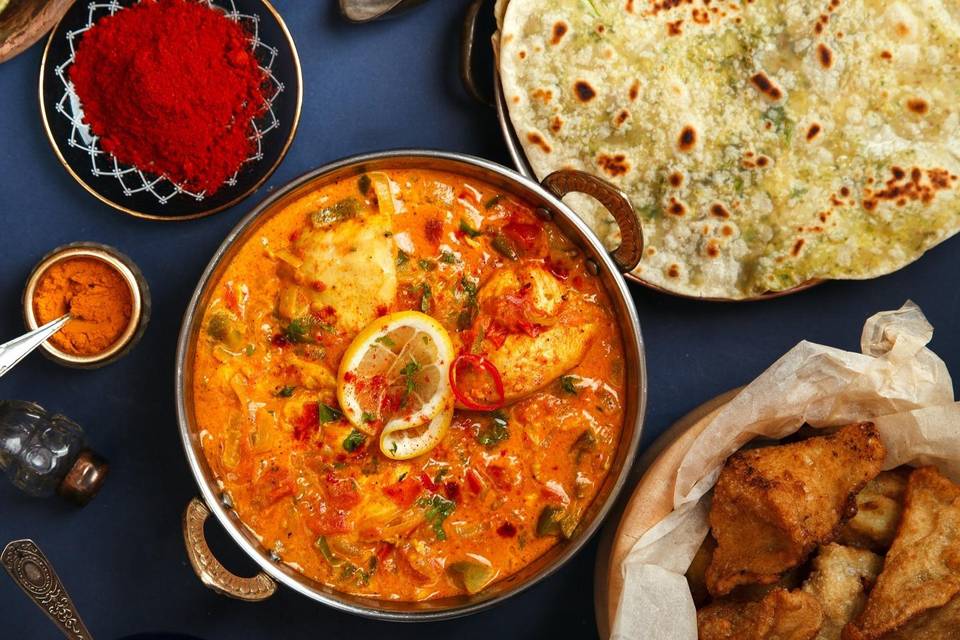 Image Courtesy: Swiggy
The food is one of the most important aspects of the wedding celebrations which is greatly looked forward to by the guests attending the celebrations. It can make a significant difference to the mood of the guests at the function. Good food can make up for any sort of imperfections in the arrangements.
Curating the right Indian wedding food menu is an important part of wedding planning, and you should ideally have a menu that strikes the right balance between offering the guests a selection they are comfortable with and also giving them something that feels new and is interesting to try.
If you are hosting a Gujarati wedding or if you want to cater to your Gujarati guests, you should include authentic Gujarati food items that provide your guests with a true Gujju culinary experience.
Dhokla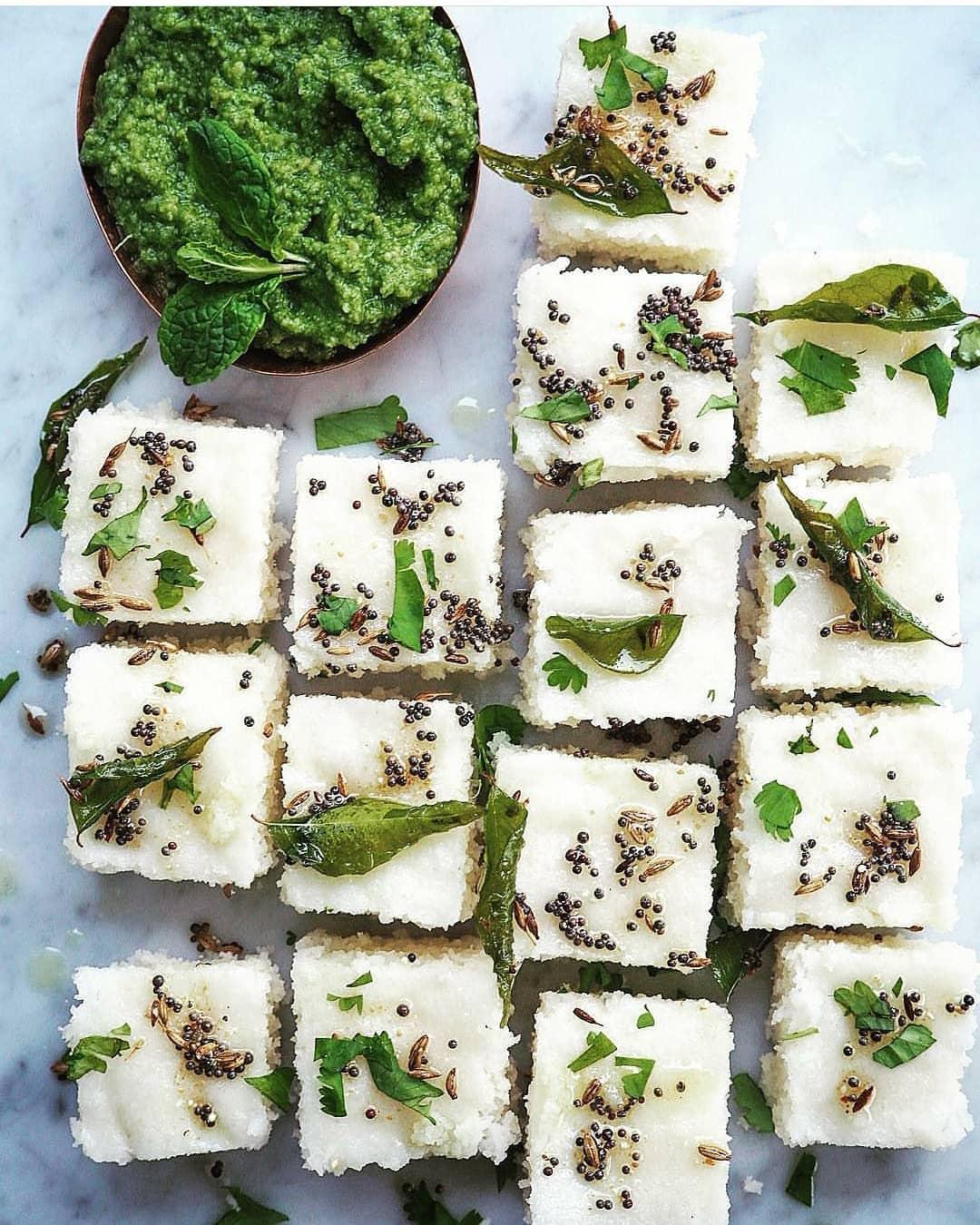 Image Courtesy: Live to Eat Bombay's Instagram
Dhokla is one of the most iconic Gujarati food items that is perceived as an evergreen symbol of Gujarati cuisines. It is a healthy snack that is made out of a steamed batter that is made up of either rice flour or gram flour. You can include a live dhokla counter that lets the guests experiment with different fusions on freshly steamed dhoklas by adding different toppings and condiments.
Lilva Kachori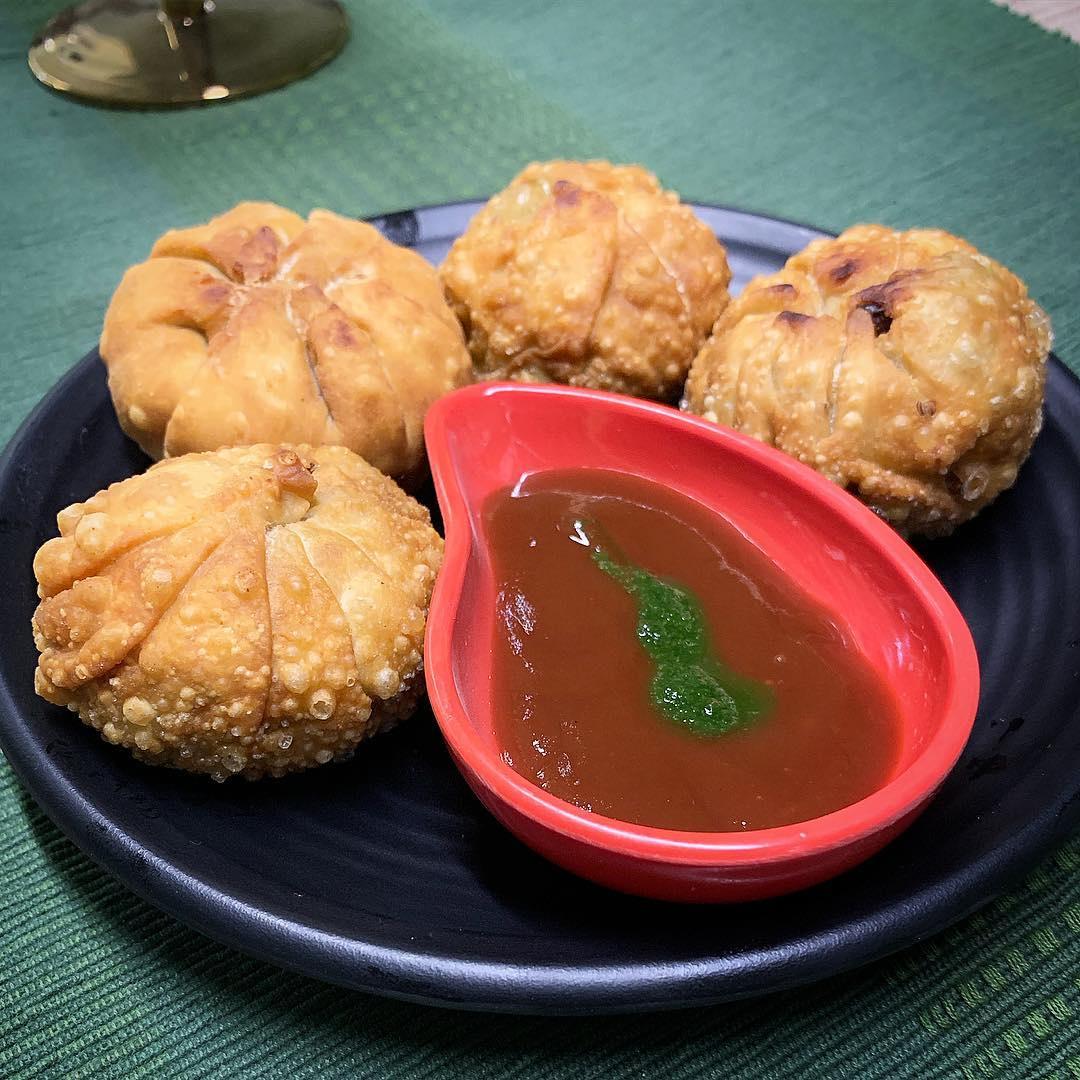 Image Courtesy: Mineeta Chopra's Instagram
Lilva Kachori is another one of the popular Gujarati food items which is a big favourite of people from all age groups. These crunchy fried kachoris are stuffed with a filling of fresh Tuvar beans or Pigeon peas that are a big favourite of the Gujaratis. Piping hot Lilva Kachoris are a must-have item in the food menu for a winter Gujarati wedding.
Gujarati Dal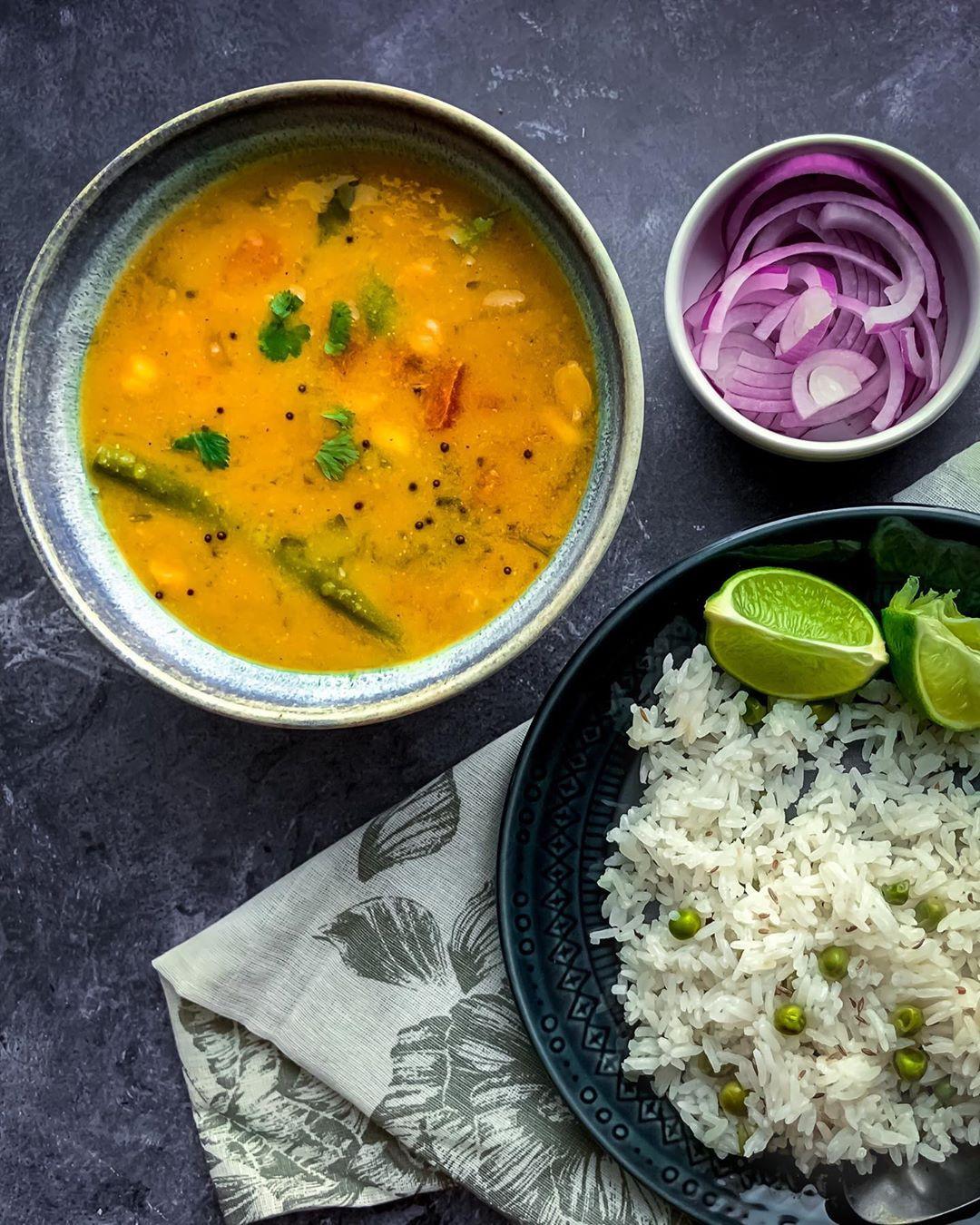 Image Courtesy: Eat Low Carbon's Instagram
The simple and homely Gujarati Dal is one of the staples of the Gujarati diet. It is beauty lies in depth in flavour that comes from the different spices used while still being very light and easy to digest.
The slight hint of sweetness is all Gujju food is what adds a lot more character to the Gujarati food items. We recommend you keep this in your wedding menu to offer guests that want to eat healthily and those with weak digestion something that they can enjoy eating.
Rassawala Aalu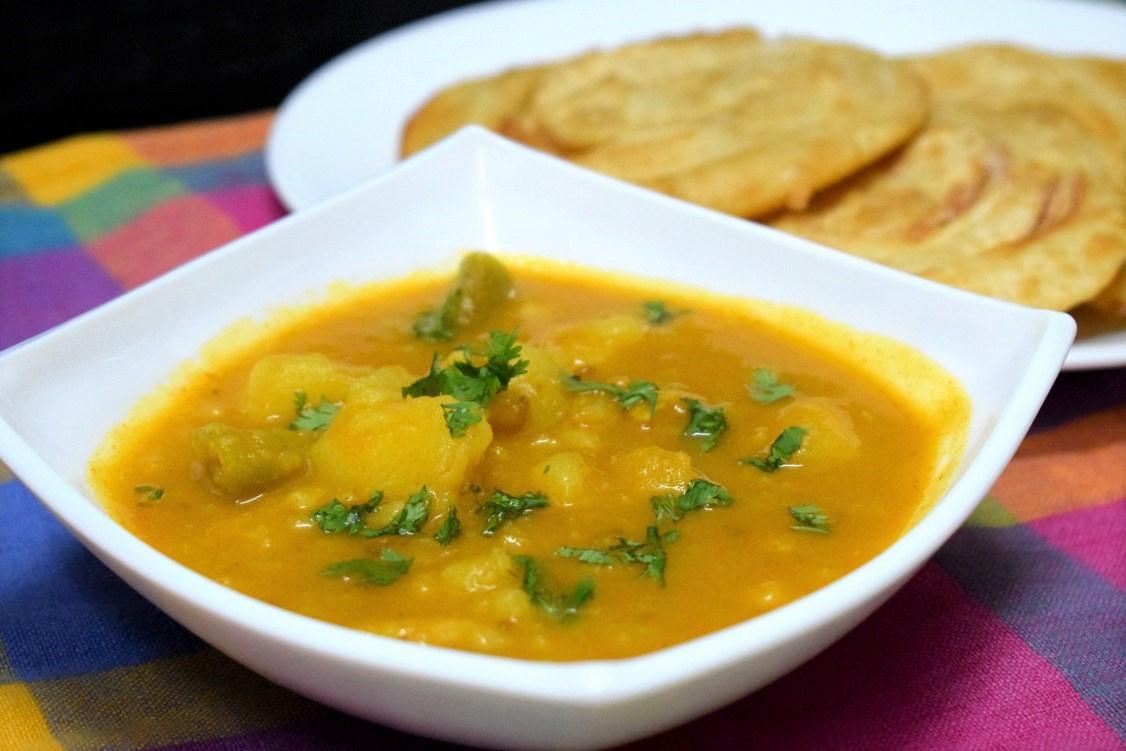 Image Courtesy: Cooking 4 All Seasons' Instagram
Rassawala Aalu is another one of the popular Gujarati food items that is very popular in Gujarati homes. This potato curry is bursting with sweet, sour and spicy flavours that are associated with Gujarati cuisine.
This flavourful curry goes very well with piping hot puris and is sure to be enjoyed by the guests at the wedding.
Sev Tameta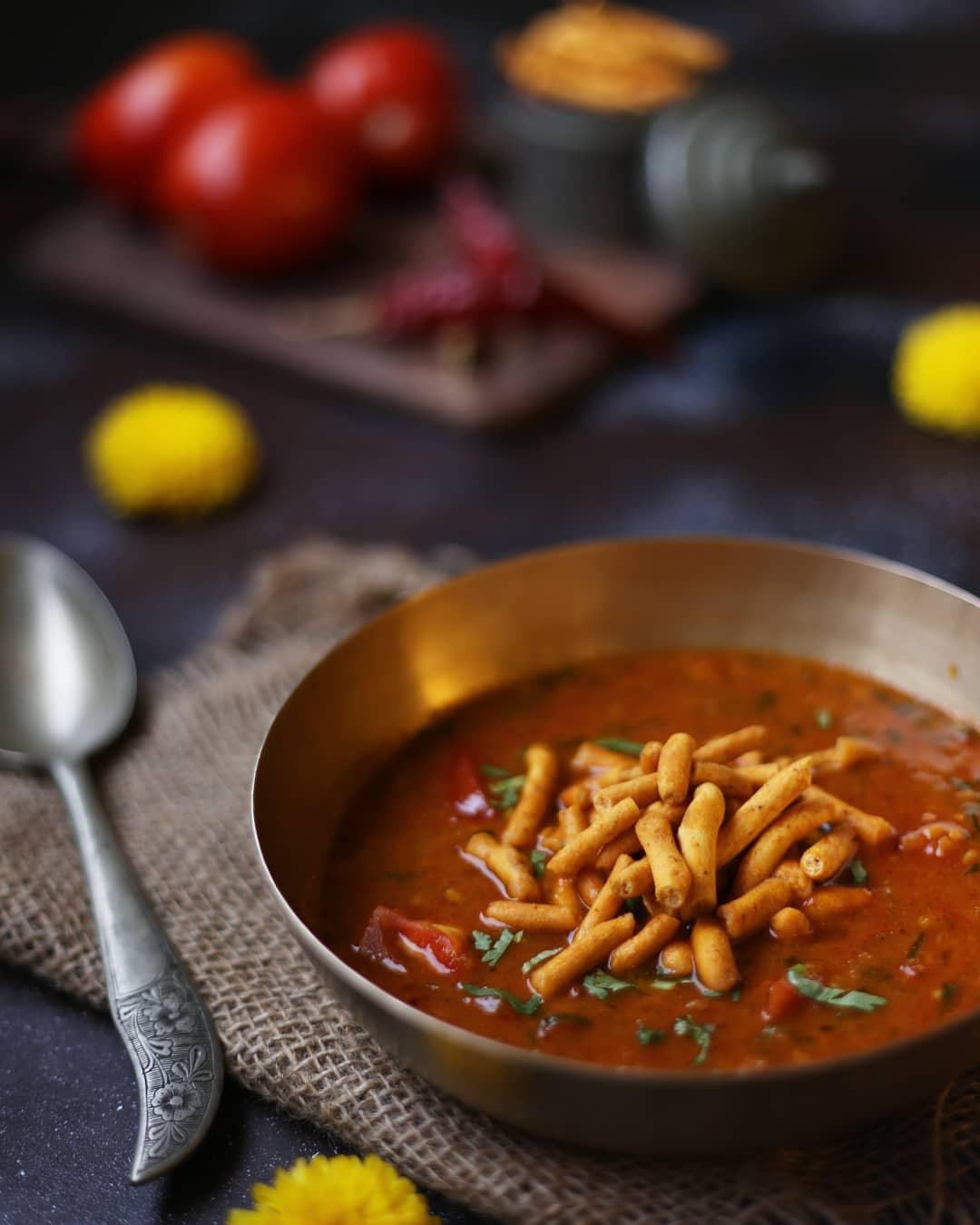 Image Courtesy: Dhoom Dhaam Ahmedabad's Instagram
Sev Tameta is another dish with a strikingly unique flavour and texture. The dish is made with a tangy tomato-based curry that is topped off with crunchy Sev. This one-of-a-kind dish is best enjoyed with soft pav or chapatis.
Gujarati Kadhi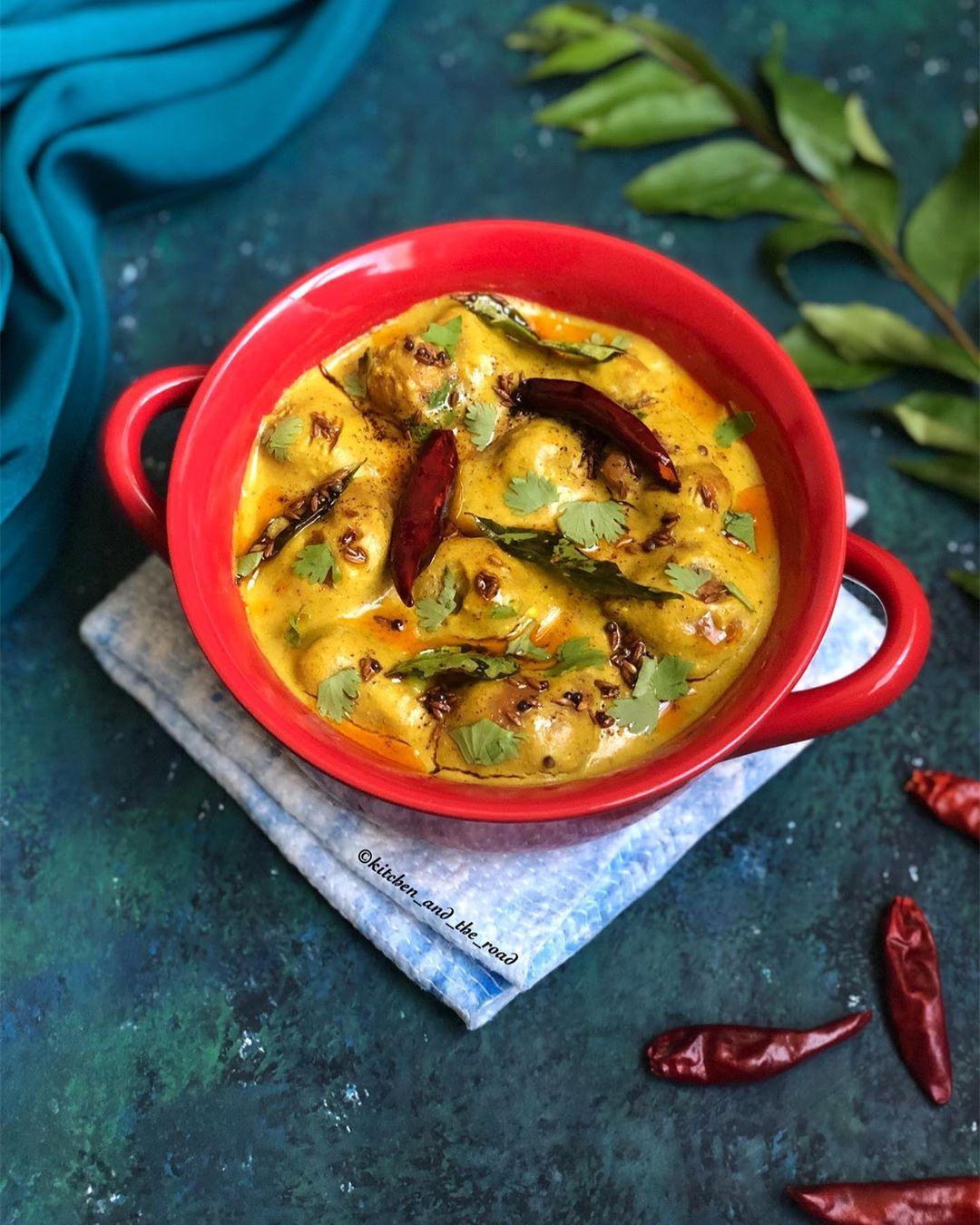 Image Courtesy: Kitchen and the Road's Instagram
If you're looking for some light and flavourful Gujarati food items that you can include in your food menu for a Gujarati wedding buffet, don't forget the classic Gujarati Kadhi.
It is made with a curd base and gram flour gives it a light yellow colour, the spices added to the dish give it a sublime taste and a fragrant aroma. Your guests can enjoy this Kadhi with either Fafda, Rice or even with Khasta Kachoris.
Aamras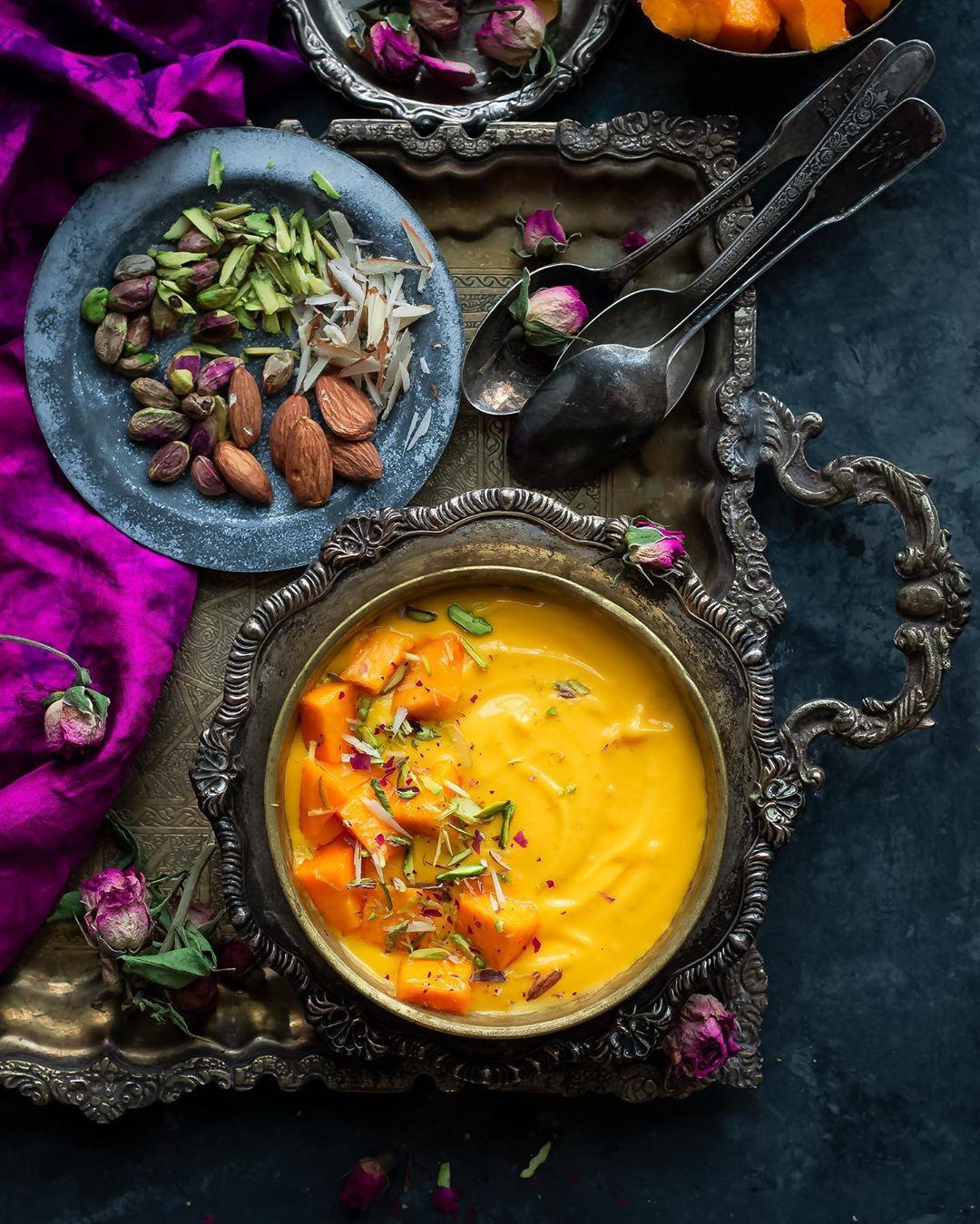 Image Courtesy: Binhals Veg Kitchen's Instagram
If you are having a summer Gujarati wedding, you should take full advantage of the mango season and include the delicious Aamras as a dessert for your wedding feast.
An Aamras is a thick yellow concentrate of pulpy mangoes and makes for a blissful dessert that is a true celebration of the king of fruits, Mango. Aamras can be enjoyed on its own or you can also try it with some puris that make for a unique combination.
Basundi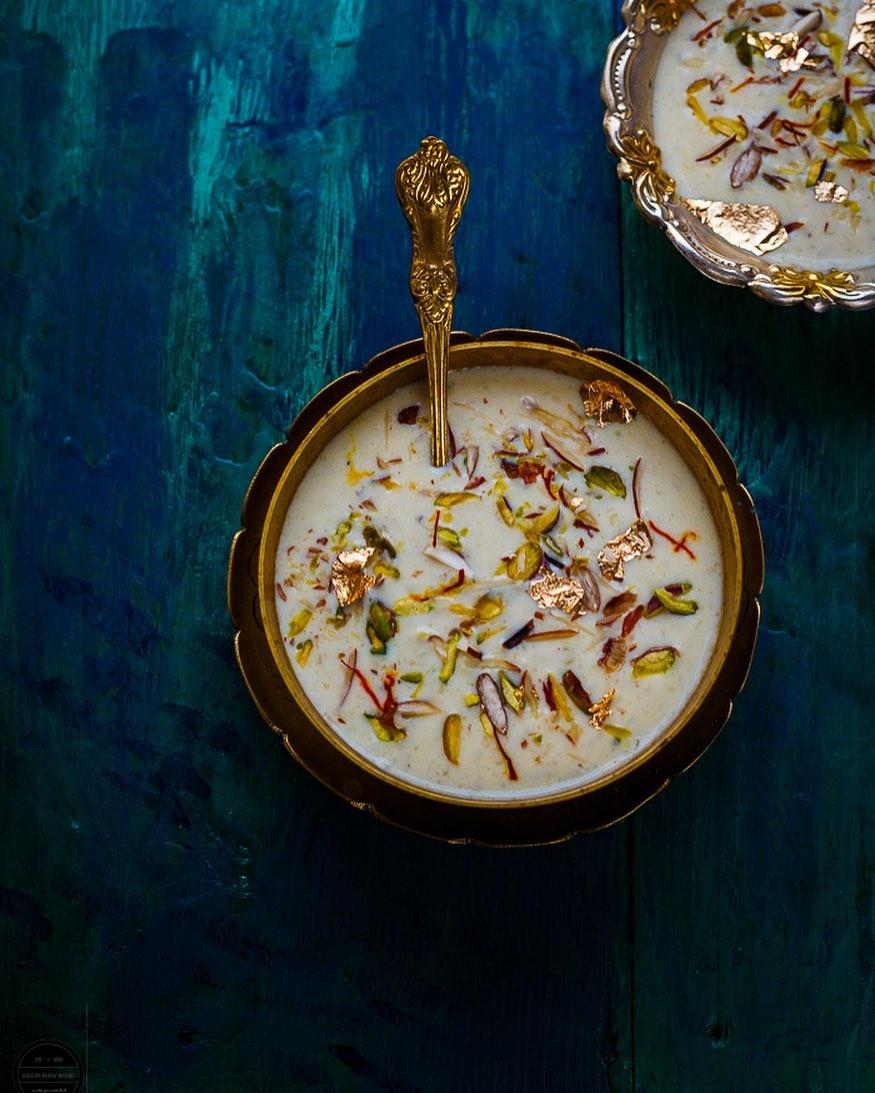 Image Courtesy: J Cooking Odyssey's Instagram
We end this list of Gujarati food items on a sweet note with the mighty Basundi, an interesting dessert from Gujarat to tickle your guests' the sweet tooth.
It is similar to the popular north Indian dessert, Rabdi and is made in a similar style by boiling milk for a long time until it reduces in half. It is finished with dry fruits, sugar, saffron and cardamom and makes for an indulgent dessert.
Gujarati cuisine is full of unique dishes that have an immense depth in flavour. The varieties of options available are aplenty and the Gujarati food items stand out from everything else. We hope that this article on Gujarati food items gives you an idea of the must-have dishes for a Gujarati wedding feast.
One of the best ways to make sure your buffet is awesome is by getting in touch with caterers. Check out these wedding caterers near you!