10 Lip-smacking Drinks for Your Wedding Cocktail Bar Menu!
Add these 10 unique drinks to your beverages menu, so you can spoil your guests with splendid cocktail fusions all day and night long.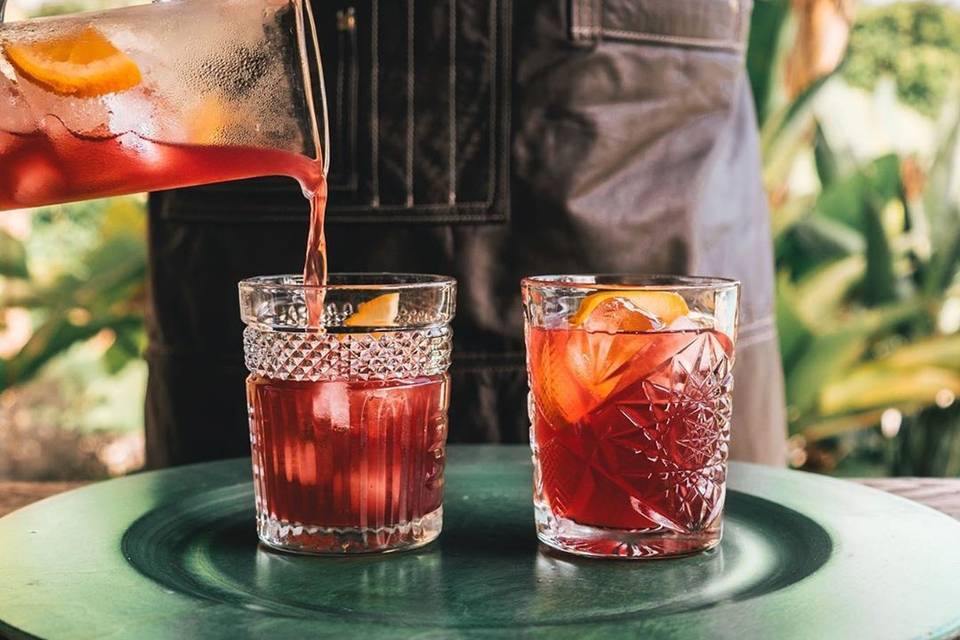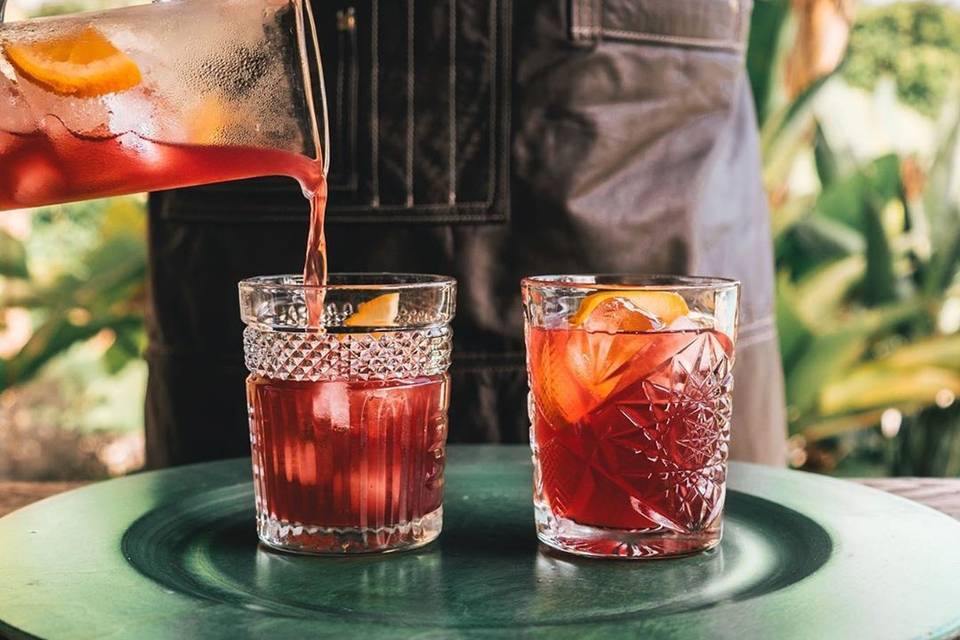 Image Courtesy: The Glass Class
Be it any occasion - everyone knows that the fun is where the booze is at! So, plan your wedding party to perfection by adding in a modern mixology station to cater to everyone's tastes. Instead of going for a regular open bar to entertain your beloved guests, elevate your wedding cocktail bar by offering unique drinks they will love for the cocktail.
The art of bartending has definitely evolved and skilled mixologists have an arsenal of recipes loaded with the most stunning mash-up of flavours, colours and textures to tickle your taste buds and keep the energy on the higher side. But when it comes down to deciding what goes on the cocktail bar menu, you might be slightly overwhelmed by the choices out there!
Don't worry because we have done the homework for you and present you with the best menu options for you to liven up your wedding gala!
The Islaymatischa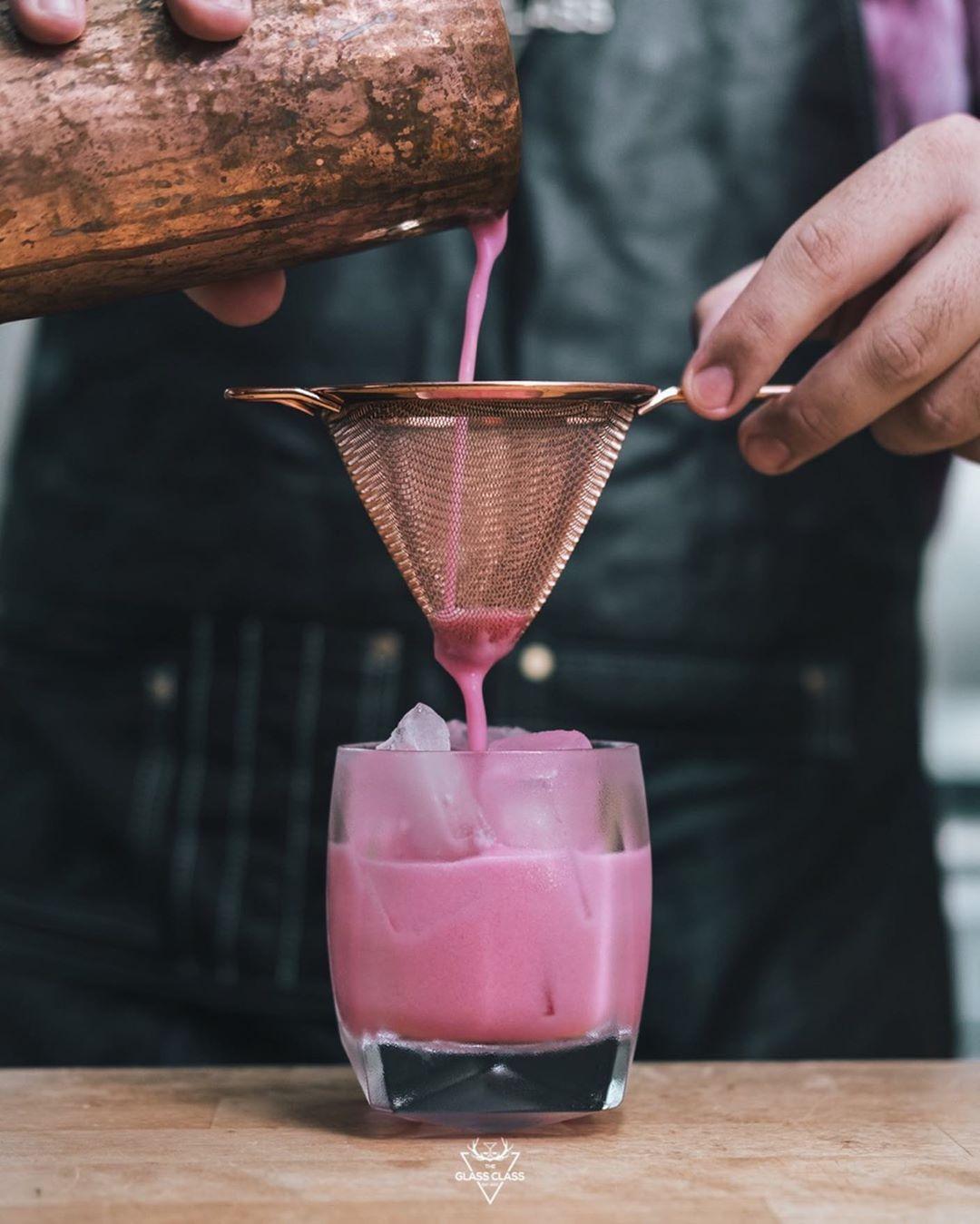 Image Courtesy: The Glass Class
This unique combination of Islay scotch and Masticha creates a palette teasing flavour with an added touch of fresh lime juice and rose cordial. The rosy coloured drink offers a deliciously refreshing kick to your senses and looks super pretty while it's at it! Wow your guests with this on your cocktail bar menu. Here's how to make it:
Ingredients:
50ml Islay Scotch
25ml Fresh Lime Juice
15ml Masticha
10ml Rose Cordial
Corazon Espinado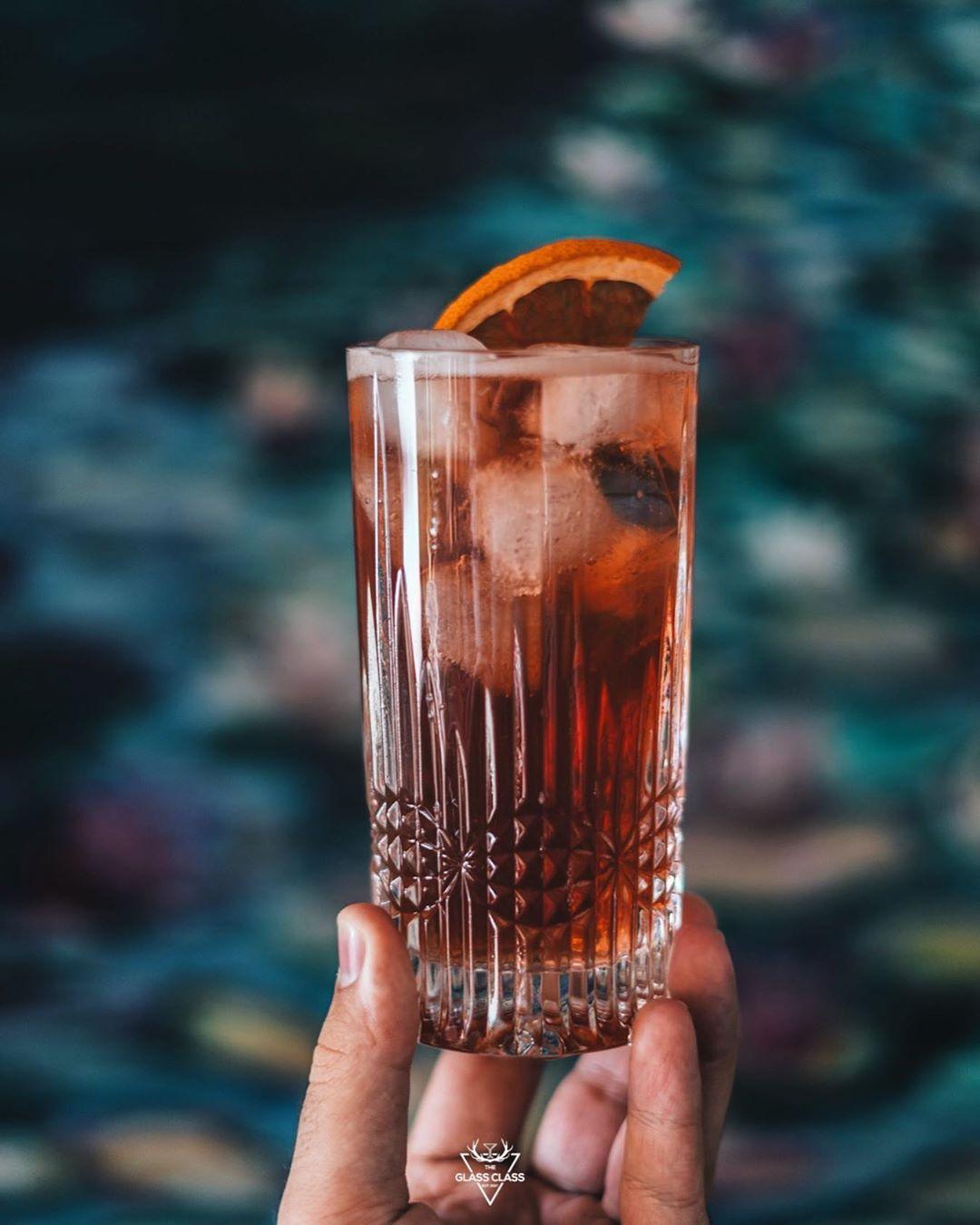 Image Courtesy: The Glass Class
Here's one for the rum fans! This bitter concoction of rum and Italian Amaro that's garnished with dehydrated blood orange slices will surely boost the cocktail bar menu and have your guests asking for more in no time.
Ingredients:
25ml 5 year old Rum
25ml Amaro
5ml Blood Orange Syrup
Tonic Water
Dehydrated blood orange for garnishing
The Violet Pearl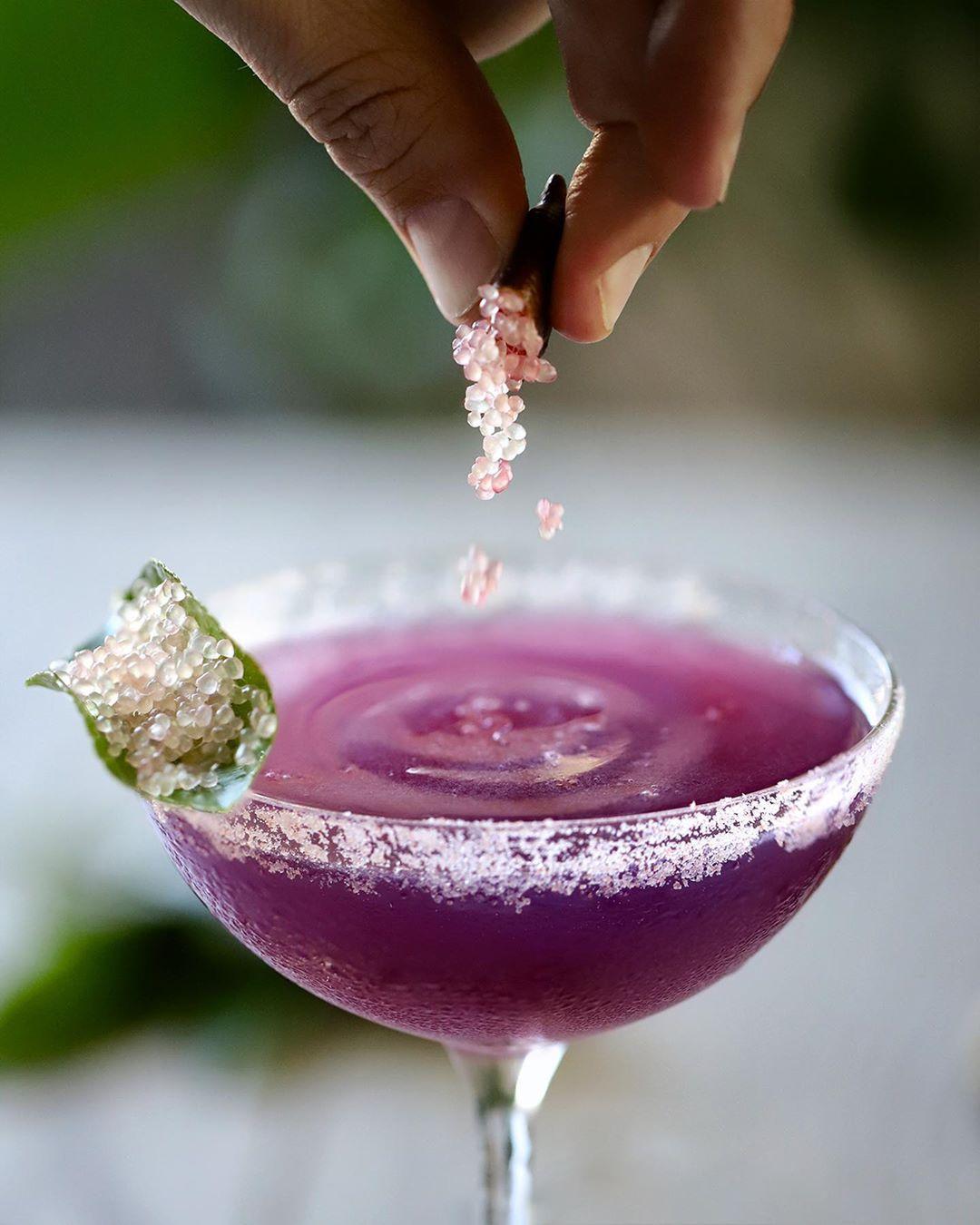 Image Courtesy: The Weekend Mixologist
Shake up a storm with this masterfully crafted tequila drink that would be a great addition to your cocktail bar. The Violet pearl's recipe packs a punch with its mix of Tequila and Violet liqueur. The icing on the cake, however, is the exotic finger-lime caviar garnished atop the mix to look like miniature pearls adorning your exquisite cocktail! It doesn't get more lavish than this!
Ingredients:
2 oz Añejo Cristalino Tequila
1 oz Fresh Lime Juice
½ oz Violet Liqueur
½ oz Blueberry Lavender Syrup
The Jule Tropical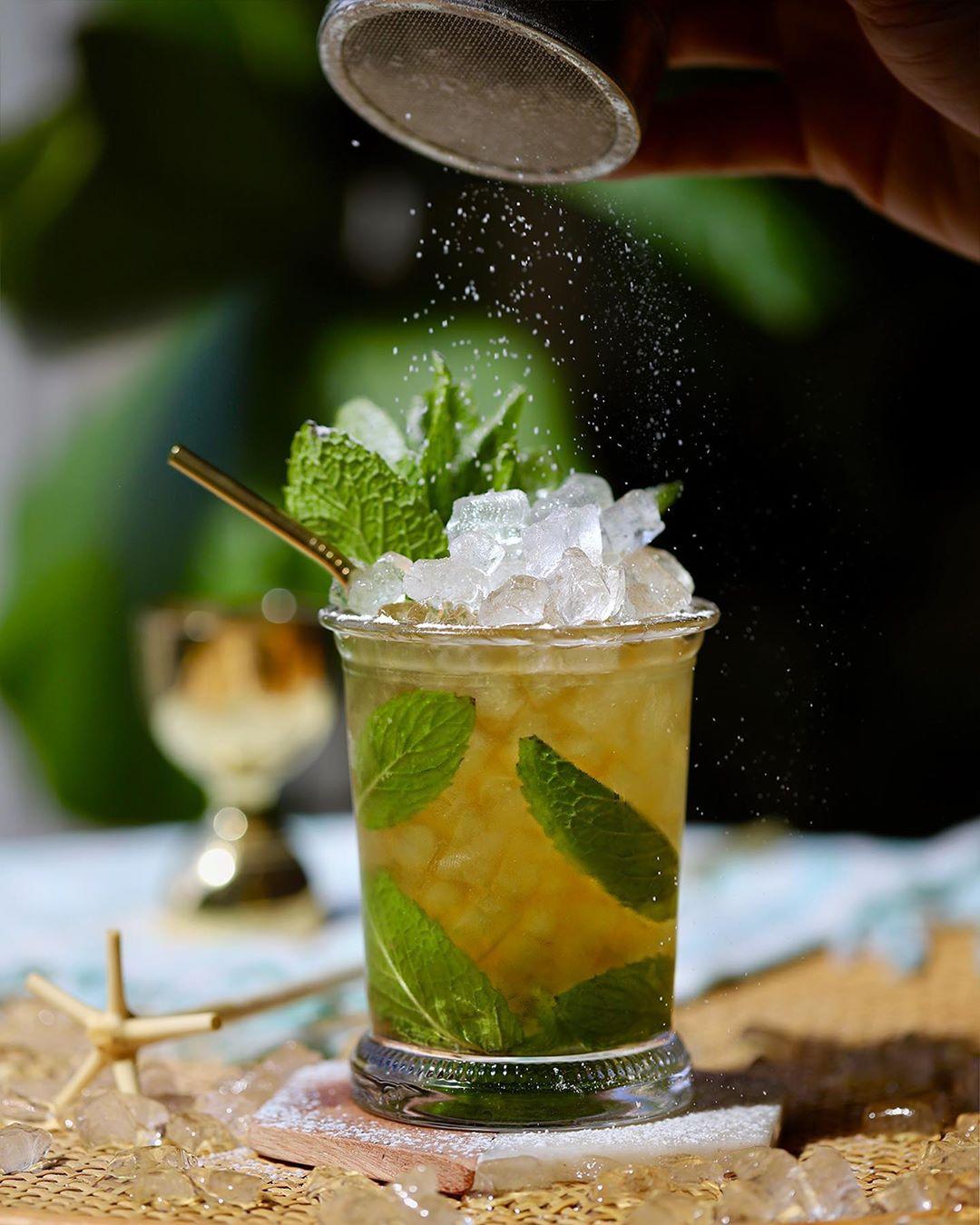 Image Courtesy: The Weekend Mixologist
Get fancy with this summery tropical cocktail blend with pineapple notes tantalising your senses. There's nothing like some good old cognac swirled in with pineapple gum syrup and a bunch of mint to spice up the party for the cocktail bar lovers. Turn up the heat with this recipe and get ready to dance like no one's watching!
Ingredients:
2 oz Cognac
¼ oz Pineapple Gum Syrup
2 Dashes of Xocolatl Mole Bitters
8-10 Mint leaves
The Blueberry cooler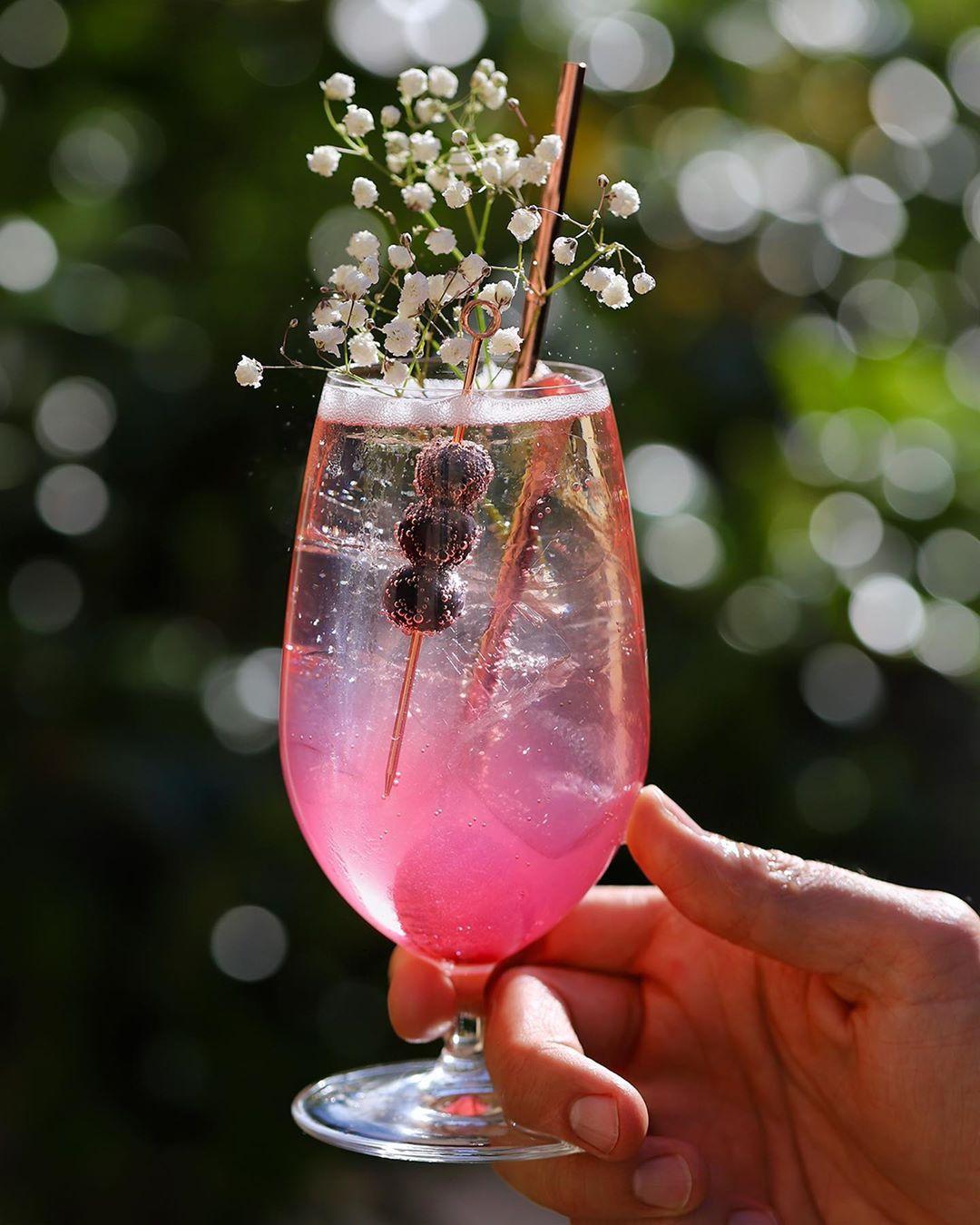 Image Courtesy: The Weekend Mixologist
Leave a lasting impression with this berry-licious number that will have your guests obsessed with the bar! You can never go wrong with such a distinctive combination of blueberry and champagne and we bet that this one will be a total crowd-pleaser.
Ingredients:
1 oz Pisco
½ oz Basil Brandy
½ oz Fresh Lemon Juice
½ oz Blueberry Lavender Syrup
Champagne
The Beach Cruiser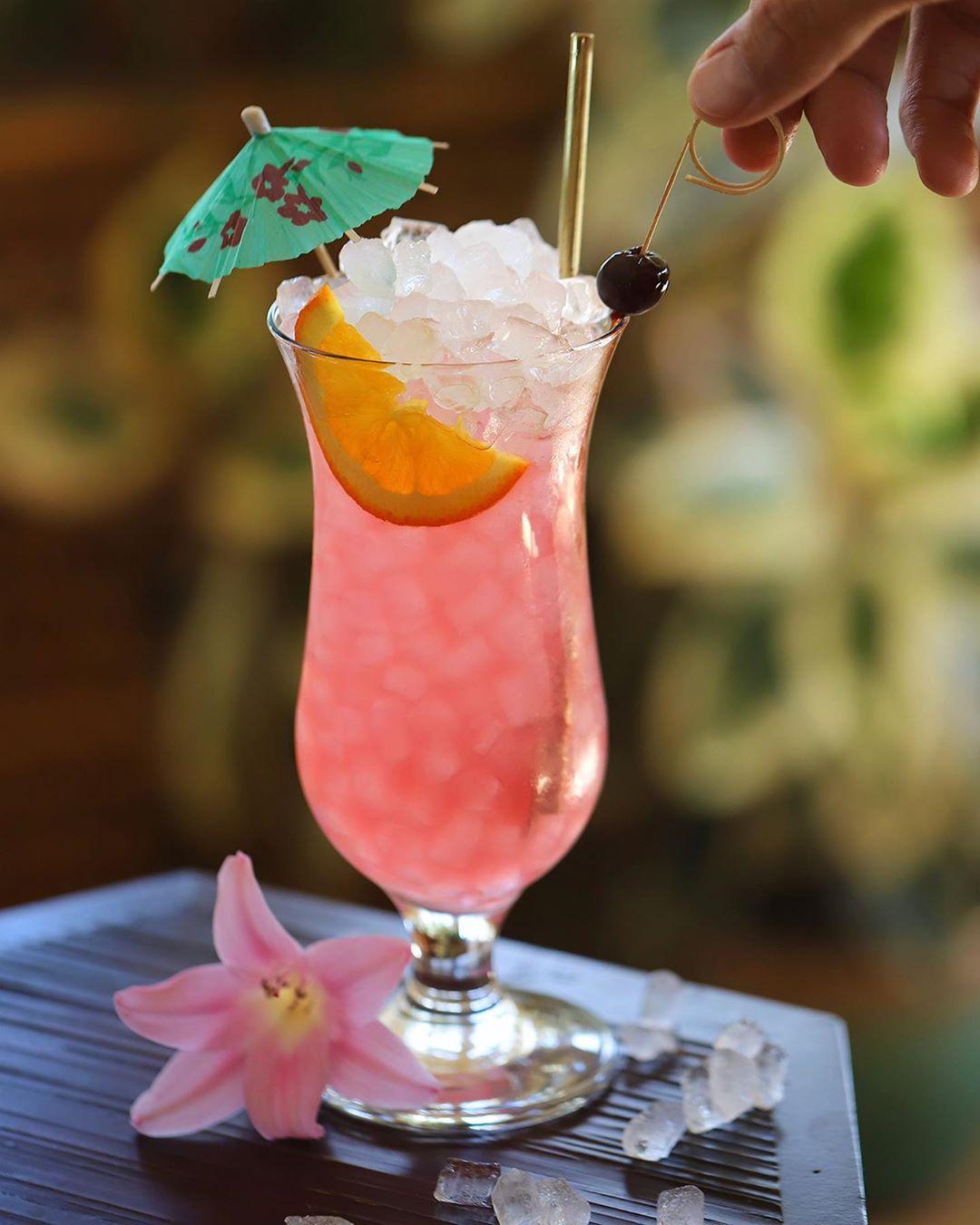 Image Courtesy: The Weekend Mixologist
Whip up this absolutely mind-blowing blend to ensure your guests have a delicious orange flavoured cocktail to sip on while enjoying the wedding festivities. This drink fits in perfectly at a cocktail bar at a Mehndi, mainly because of its happy hues and citrus notes.
Ingredients:
1 oz Organic Blanco
1 oz Mezcal
¾ oz Fresh Lime Juice
¾ oz Grenadine
2 Dashes of Orange Bitters
2 Dashes of Absinth
The Purple Rising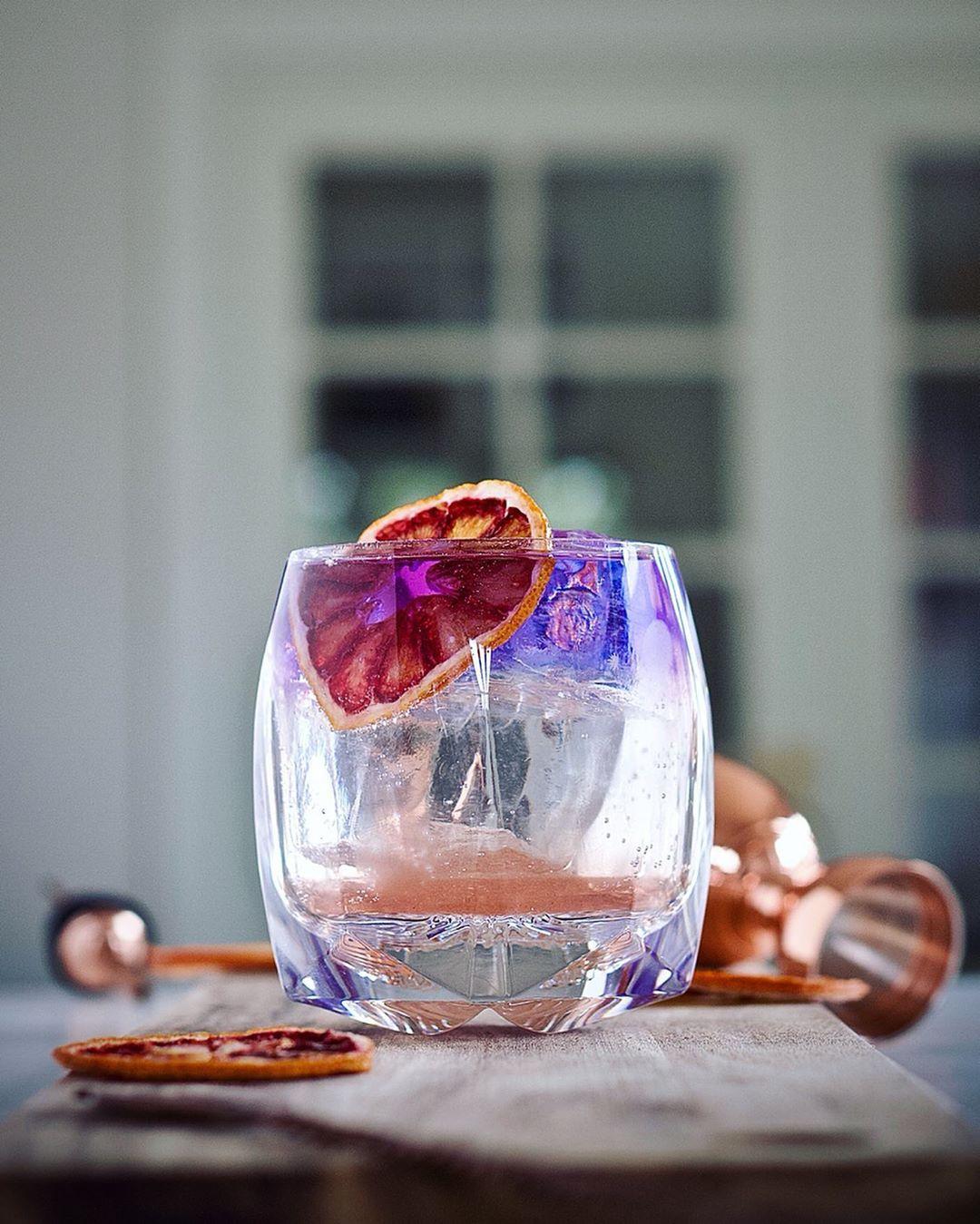 Image Courtesy: The Cocktail Blog
Be ready to be dazzled away with this fantastic clear and crisp gin float that looks like it magically captured a purple sky with a beautiful sunset. Serve this at the cocktail bar during your Sangeet and your guests will never forget what a great hostess you were!
Ingredients:
5 cl Gin
5 cl Pamplemousse Rose
5 cl Raspberry & Rose Syrup
5 cl freshly squeezed lime juice
10-12 cl Wild botanicals Tonic Water
Violet Blossom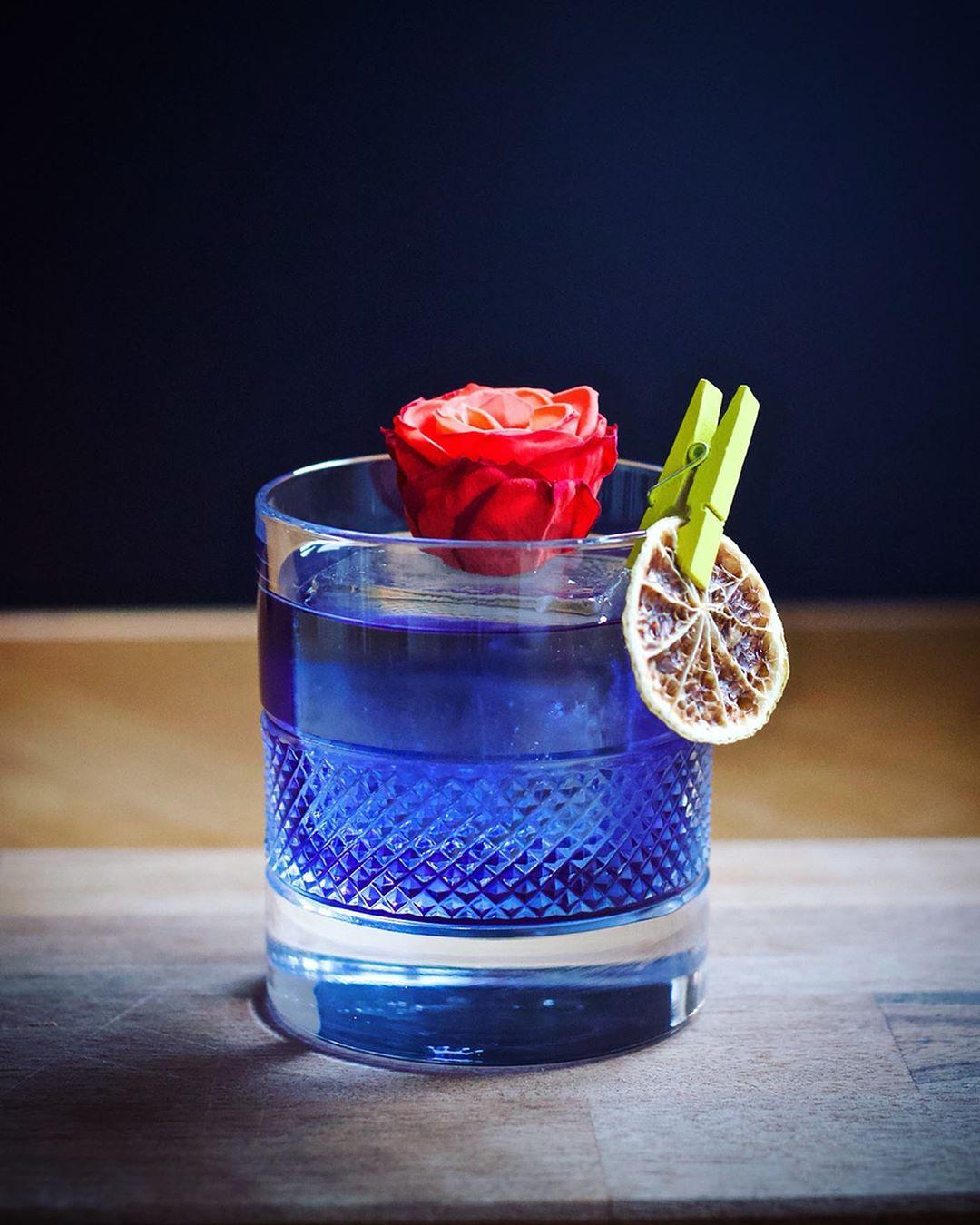 Image Courtesy: The Cocktail Blog
Your guests just won't be able to get enough of this Cherry Blossom infused cocktail. The addition of a dehydrated lime wheel to the glass along with the cherry blossom flower complements the flavour profile as it offers just a slight hint of acidity to the drink. This one's another stunning drink that will look right at home at a night event like the Sangeet!
Ingredients:
3 cl Cherry Blossom Infused London Dry Gin
3 cl Rosé Vermouth
5 cl Violet Liqueur
From Cognac to Berlin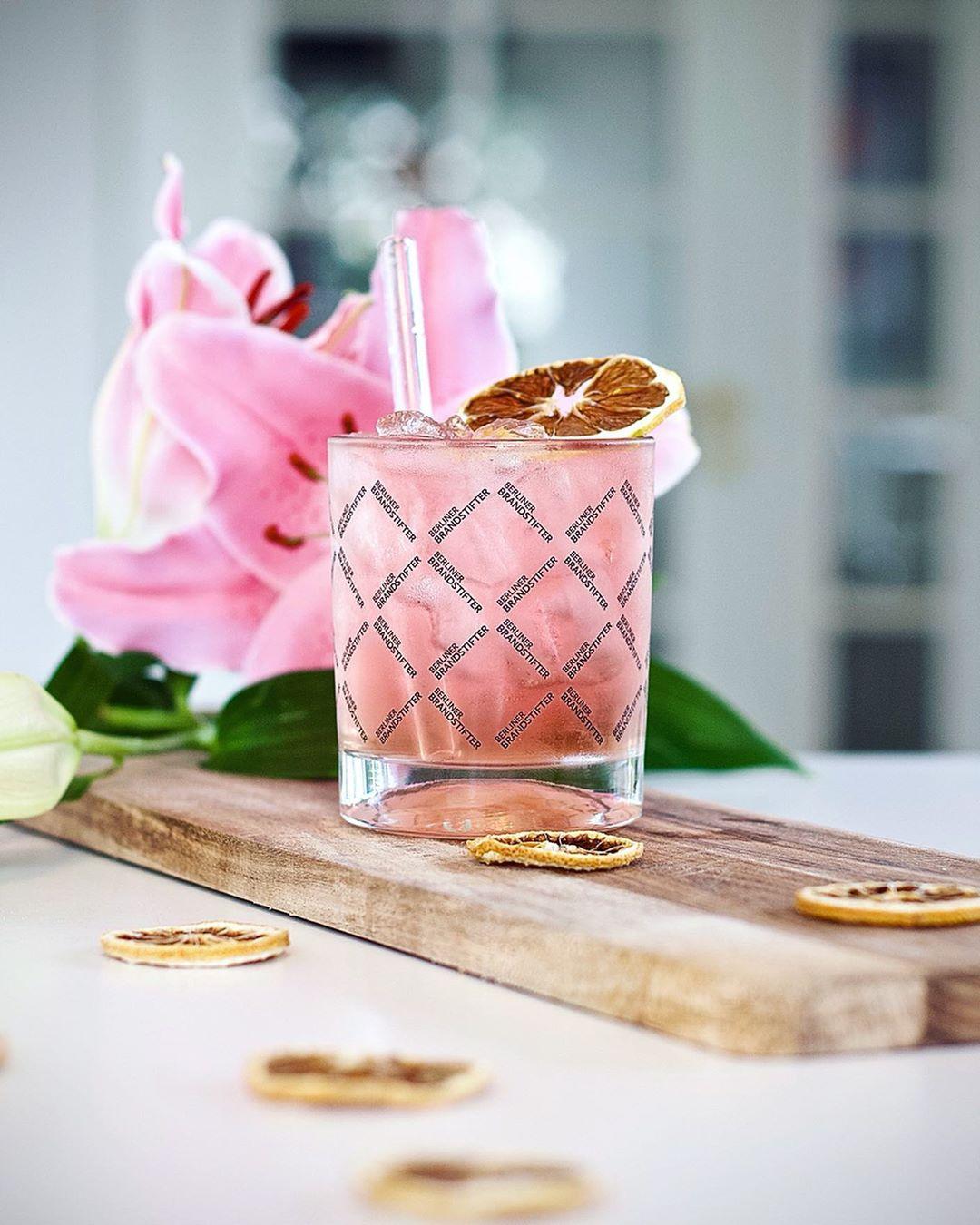 Image Courtesy: The Cocktail Blog
Watch your guests fall in love with this unique blend of aged cognac, rose petals and lemon thyme. This drink has strong citrus notes and the colour makes it perfect for a day event, especially if your wedding has a pastel décor theme!
Ingredients:
5 cl Cognac Oak Kornbrand
5 cl Fresh Limejuice
5 cl Rose Petal Liqueur
5 cl Thyme & Lemon Syrup
1 Dash Aromatic Bitters
Day Drinking Delight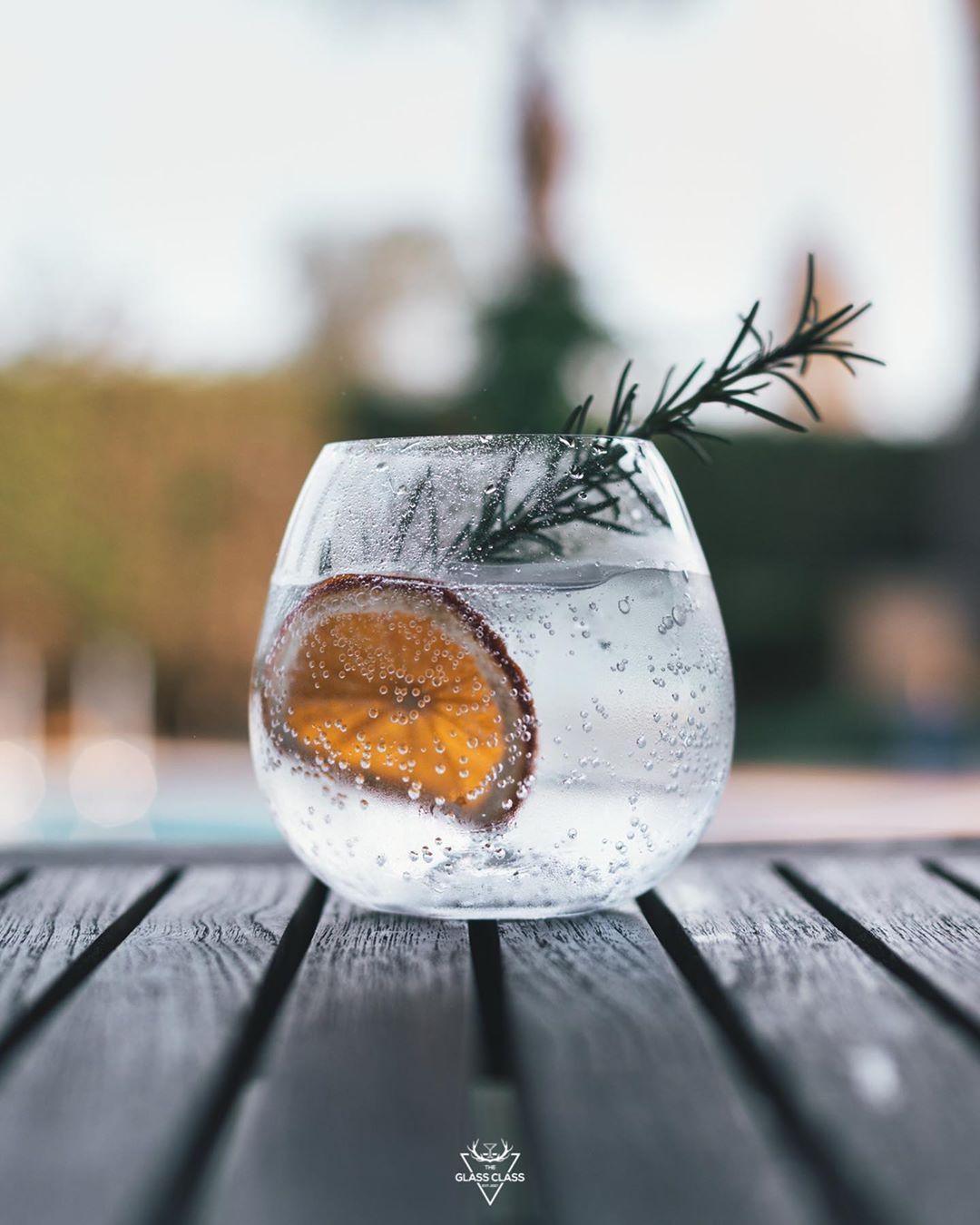 Image Courtesy: The Glass Class
Don't think we've forgotten about all the vodka lovers out there! This crystal-clear drink flavoured with Elderflower tonic is just the right addition to your cocktail bar if you know your guests are Absolut-ly crazy for vodka!
Ingredients:
50ml vodka
120ml Elderflower Tonic
Dehydrated Orange Wheel
Rosemary Sprig
Mixology refers to the art of mixing a variety of flavours, old and new, while attempting to play around with the chemistry arising between different elements, hoping to create something special. This is in every way synonymous with the entire occasion of weddings and a modern cocktail bar is something your wedding function should not lack at any cost! So, treat your guests to a wonderful cocktail escapade packed with dramatic presentation and flavoursome beverage choices!
Get in touch with our food and beverage vendors to offer your guests an unforgettable experience at your wedding!