Host an Epic Cocktail Party by Following These Tips to the 'T'
The cocktail night is the most fun pre-wedding event of them all! Here's how you can make it a night to remember! Take cues from our guide and get going! Find out what's important and what is not.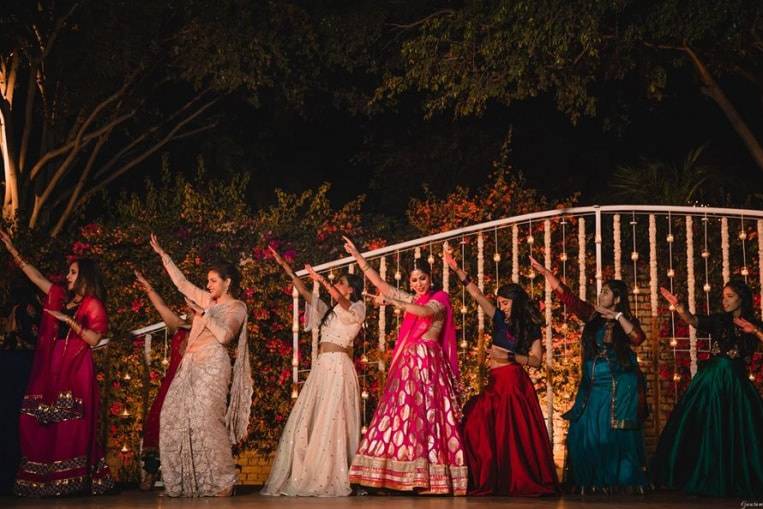 The cocktail or the sangeet night is easily one of the most fun pre-wedding events at every Indian wedding. There are no customs or traditions restricting down the entertainment quotient of this night, which means even the bride and groom can let their hair down and have a blast with all their wedding guests. Hosting a successful cocktail is easy too - good food and music and you're sorted for the night! All you need to step up your game is a wedding venue with beautiful wedding decoration, a hit playlist full of dance songs. Ensure your wedding photographer and wedding videographer is ready to capture as the real magic unfolds.
Read through our planning guideline to have a fun and entertaining cocktail night for everyone attending:
1. Curate your playlist according to your guest list
Having a great DJ is essential for a great party. We suggest going a step forward and curating a playlist that'll get everyone to the dance floor. You can even involve some of your friends in the planning stages. If you're not too sure about what's in vogue, check out trending charts and include the top hits of the season. Don't forget to add some classic Bollywood songs from the 80s and 90s to the mix. After all, there's no party like a retro Bollywood party!
2. Plan fun games and activities for your guests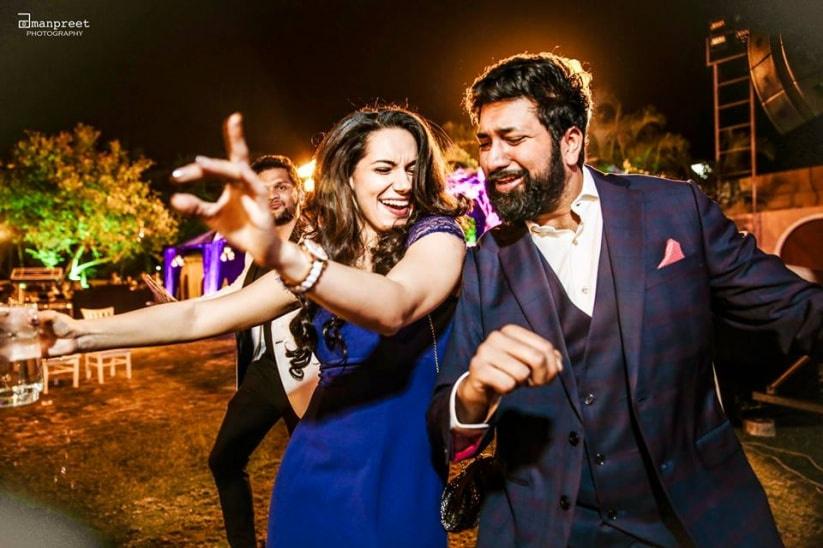 You don't want your cocktail bash to be a boring affair full of formal talk and awkward moments. Make things fun by planning games for the bride and the groom and for the guests attending. You can start with simple games like 'How well do you know the bride and groom?' and add other fun activities in the schedule. Start with your dance performances and continue the party by adding fun dance-offs between your guests. You can also have other fun activities like a photo booth, face painting station and a DIY cocktail bar!
3. Pick the right location
You don't want this event to be at a sit-down restaurant or at a boring venue where people can't enjoy themselves. Remember to choose a place that's comfortable and allows a little flexibility in terms of getting a DJ, arranging for lights and more. You can even ask if it's possible to rent one section of a popular bar for the private party and get your guests to come there instead of arranging for a super elaborate location.
4. Add variety to your menu
Don't keep your food options too limited. Only sticking to one kind of cuisine may be a bit of a downer for some attendees. Make the most of the casual vibe of the night and plan your menu accordingly. Mix things up by keeping a couple of safe options that will work for almost everyone and provide plenty of munchies for your guests to get through the evening especially since there's alcohol involved. Do remember to include mocktails and non-alcoholic for the teetotallers.
5. Most importantly, enjoy your party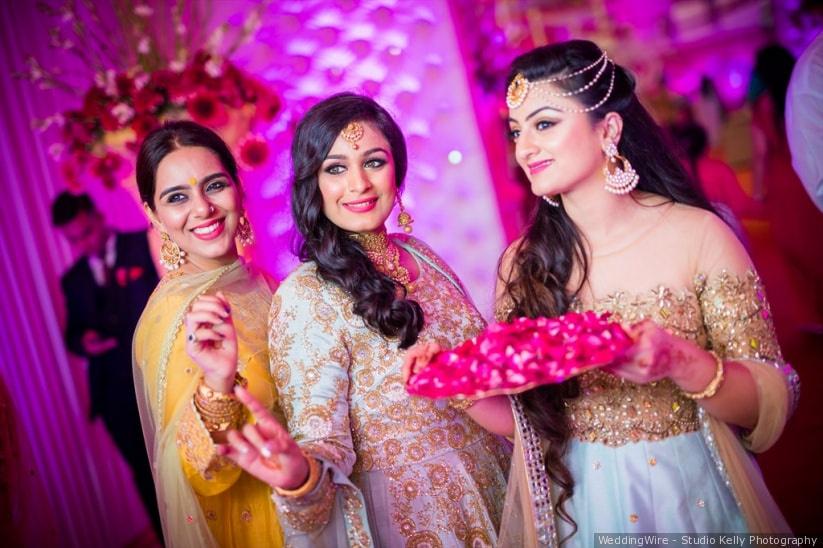 Remember to let go and have fun at your own cocktail party. You don't have to worry about every single detail because this is a casual night for everyone. Enjoy dancing with your friends and your fiance and celebrate your wedding in the best possible way.
The cocktail party is one of the most looked up pre-wedding festivities there is. It is a night of fun and enjoyment, especially for the young ones. Friends and family of the bride and groom to get to dance and be merry at this exciting pre-wedding function. Take inspiration from our article and find out some outfits you can wear at your cocktail night.
Share your thoughts with us through comments.