Building a Lip-Smacking Bengali Wedding Menu - How to Do It Right!
Apart from the Biye and the bor and bou, the most important aspect of a Bengali wedding is the food. Here we list our suggestions on how to come up with an equally scrumptious and gourmet Bengali Wedding Menu.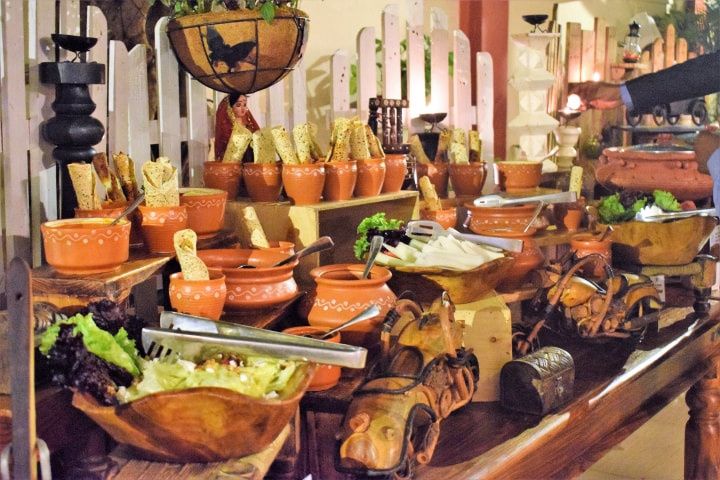 If you're having a Bengali Biye, you already know that 75% of your wedding planning conversations revolve around the Bengali Wedding Menu! More than anything else, the food is what the guests are going to talk about for years. Ergo, huge decisions are to be made- like whether to have Kosha Mangsho with Lucchi or Polao! Should you go for Baked Roshogolla or Kheer Kodom? Well don't get stressed already...have some Mishti Doi and chill! And let us make your life easier with some Lip-smacking Bengali wedding menu ideas to save your day!
Organising A Bengali Wedding Menu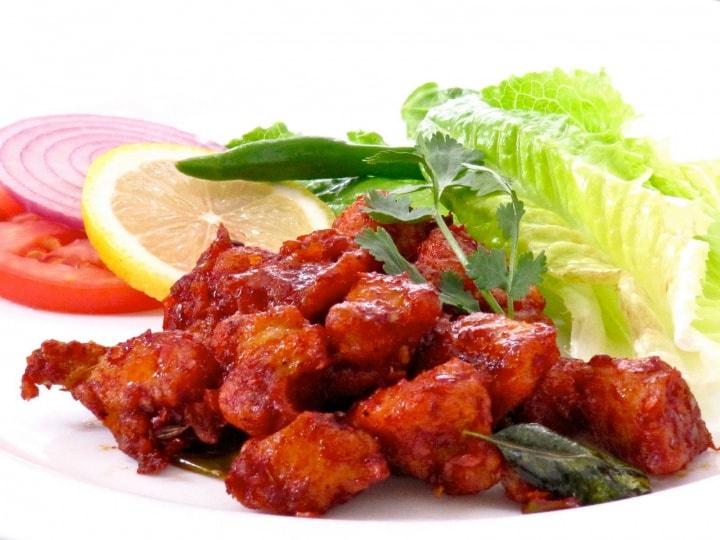 When you're organising a Bengali wedding, there are certain food items you simply can't afford to omit. And no, I'm not just talking about Fish and Roshogolla. There is a whole lot more to a Bengali Wedding Menu than that.
For Starters / Bengali Appetisers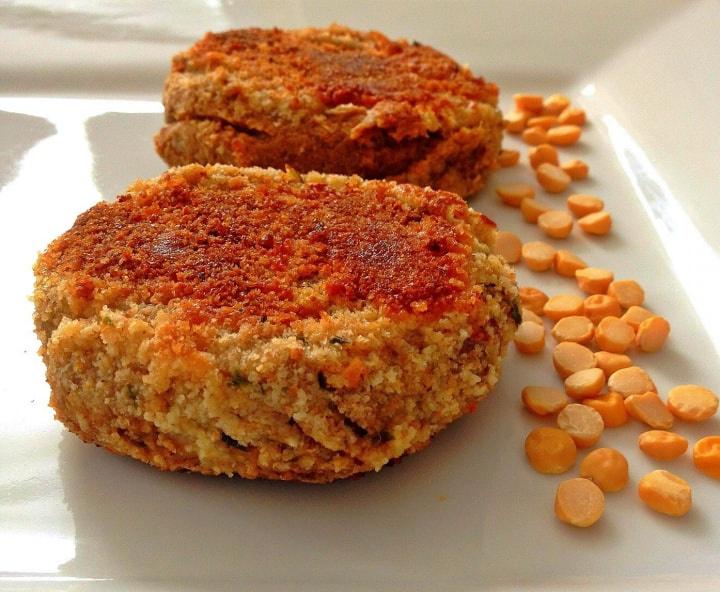 Here are a few names that are absolutely mandatory for a Bengali wedding:
Vegetarian:

Although very few guests are purely vegetarian in a Bengali wedding, there still are some customary dishes which are relished by the vegetarian and Non-vegetarian guests alike:
Koraishutir Kochuri - Peas stuffed Kachori cooked with asafoetida and other spices
Mochar chop - Deep fried cutlets or dumplings made of spicy Plantain flower and peanuts
Fuluri or Pakodas - Battered and deep fried fritters of assorted seasonal vegetables like cauliflower, potatoes, onions, spinach etc. You can never have too many Pakodas at a winter wedding anyway
Paneer tikka- Grilled cottage cheese cubes served with coriander and green chilli chutney
Non-Vegetarian: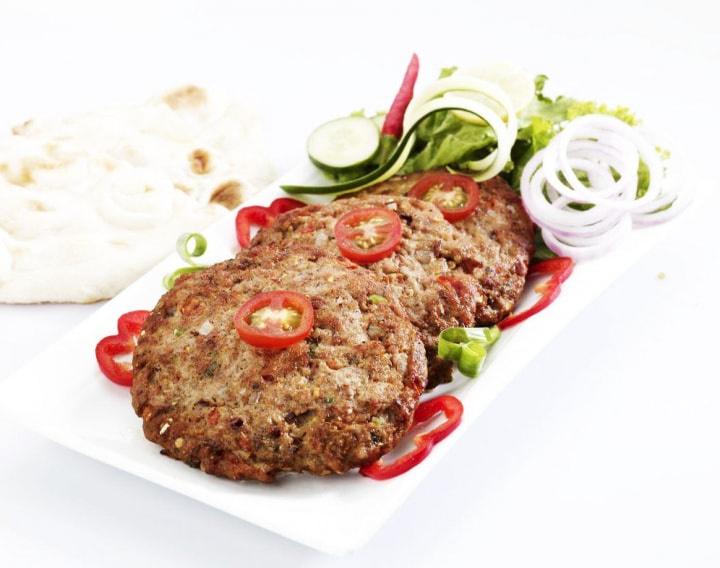 You will rarely find a Veg Only Bengali Wedding Menu. Why? Simply because Bongs love to eat meat and fish! Let's have a look at some of the popular Non-vegetarian food options for appetisers:
Fish Fingers or Fish Orly - No Bengali Wedding menu is complete without either of these two
Kobiraaji Cutlet- A culinary innovation that you find only in a Bengali wedding menu.
Fish cutlets deep fried with egg batter in a net-shaped cover
Gilauti Kebab, Mutton Seekh Kebab & Reshmi Kebab- Minced mutton dumplings, meatballs or steaks- mutton delicacies are always a winner in a Bengali wedding
Fried chicken- You can also go for fried chicken or Chicken lollypops as appetisers
Street Food Corner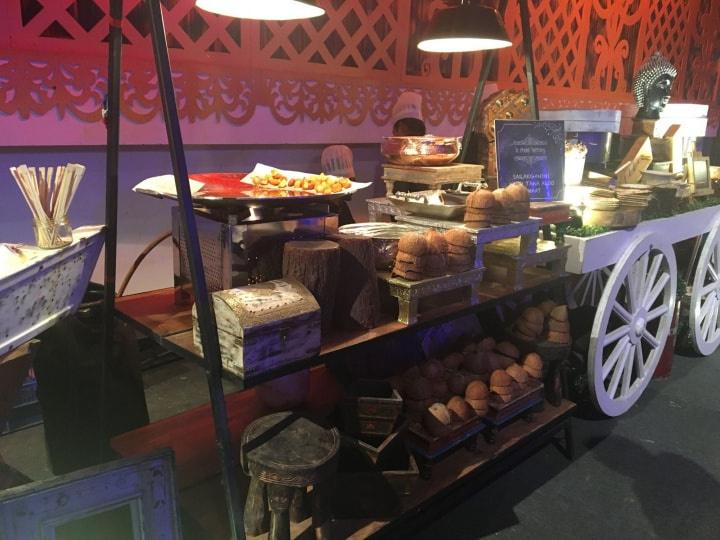 Sometimes, food is the reason for a happy heart! And Chaat definitely always serves that purpose. The infallible street food items in a Bengali Wedding menu are: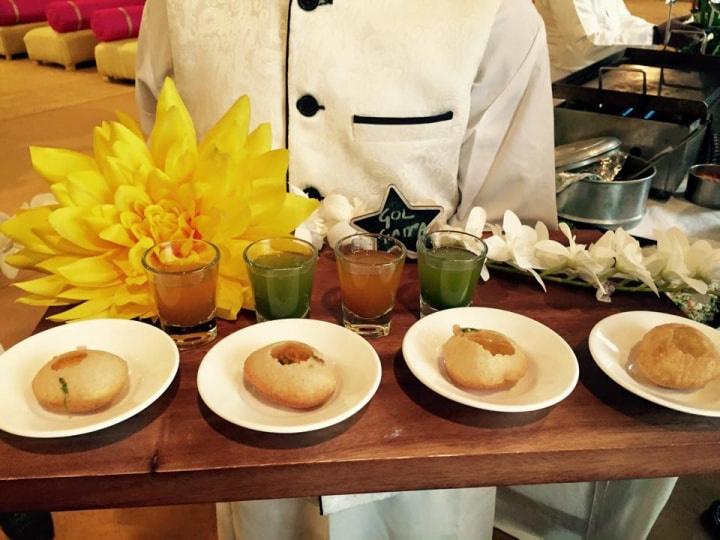 Phuchka or Golgappe - People across ages always swear by Phuchka being the ultimate street food for the soul
Churmur or Paapri chaat - Known by different names in different regions, yet spreading happiness alike
Dahi Vada - Probably a street food adored equally all over the country
The Bengali Main Course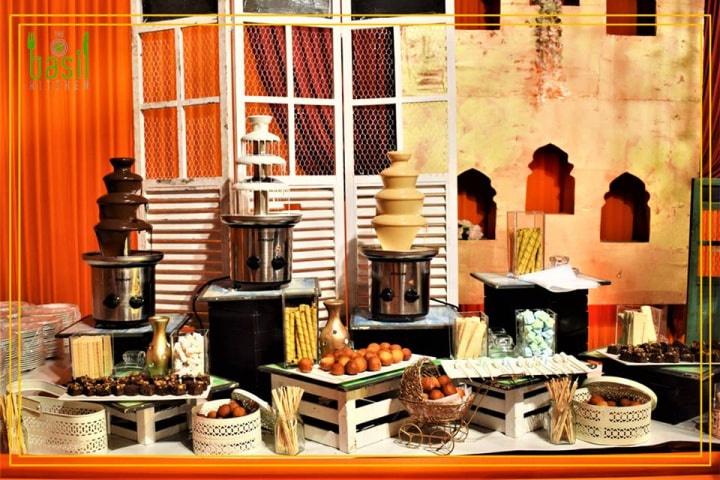 A Bengali Wedding Menu has an expansive spread of main course food items. In a typical Bengali Wedding, especially in Kolkata, the guests are seated and served food in a particular order by the hosts or Wedding caterers which has transformed into a buffet food service in most cases. However, the Bengali wedding menu still has some common food items that are always savoured:
Vegetarian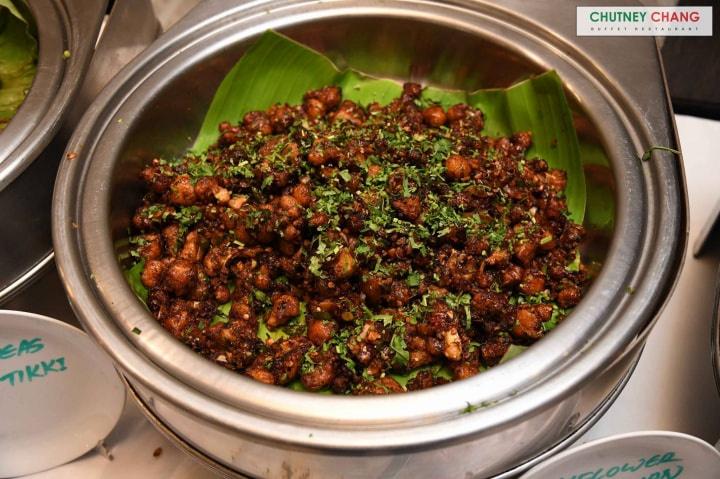 Naan Puri (Bengali cousin of Bhature)- Puffed bread made of white flour
Basanti Polao - A typical Bengali style Pulav or fried rice cooked in Ghee with dry fruits and raisins. The special feature in a Basanti Polao is its light yellow colour and sweet taste
Aloor dom or Dum Aloo - Just like almost everywhere else in India, an all-time favourite in a Bengali Wedding Menu
Chilli Phulkopi (Cauliflower)- A rather late addition to a Bengali wedding menu but is quite popular dish is Chilli Cauliflower cooked with red chilli and soya sauce
Chholar dal with coconut and Beguni - An inevitable food item in a Bengali wedding menu is split chickpeas with coconut pieces. This is usually served with Beguni or battered and deep fried eggplants
Chhanar Daalna or Cottage cheese Kofta curry - Homemade soft cottage cheese-balls mixed with Bengali spices added into a curry- this vegetarian dish is extremely flavourful and mouth-watering in equal parts.
Non-Vegetarian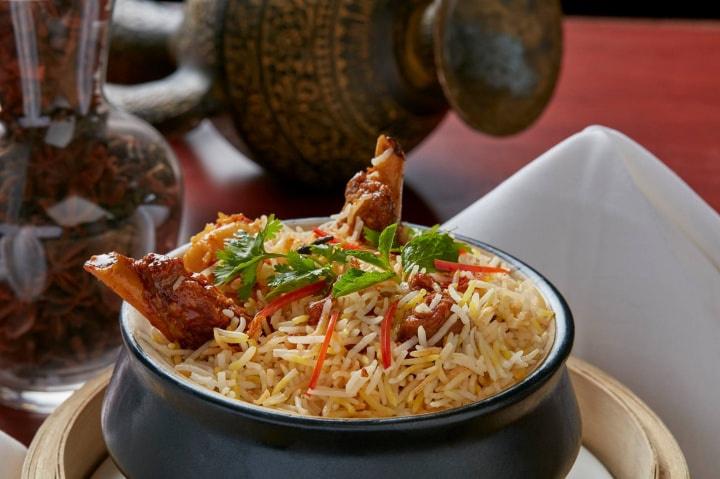 Mutton Biryani - As Biryani lovers say, "Mutton Biryani is not food, it's an emotion"…if there is Mutton Biryani on your Bengali Wedding Menu, half of your wedding planning woes are sorted. Remember to opt for Kolkata style Biryani that has whole potatoes and boiled eggs in it. Your guests will shower you with millions of blessings!
Chicken Rezala - An extremely beloved chicken dish that's a must-add on a Bengali Wedding Menu, this chicken curry cooked with poppy seeds paste, curd and cashew paste. Rich, scrumptious and an absolute stunner.
Mutton Chaap - Slow cooked spicy mutton ribs…what's not to love?
Ilish Paturi - Boneless Hilsa fish fillet wrapped in a plantain leaf and steamed in mustard paste. This particular fish preparation has been an unbeatable hit on Bengali wedding menus for centuries
Chingri Malay Curry - Tiger prawns cooked with tomato paste and coconut milk. You can never go wrong with this delectable treat
Doi Rui - Fish curry cooked in curd. This one is another super favourite among Bong foodies
Chutneys to accompany Bengali Fare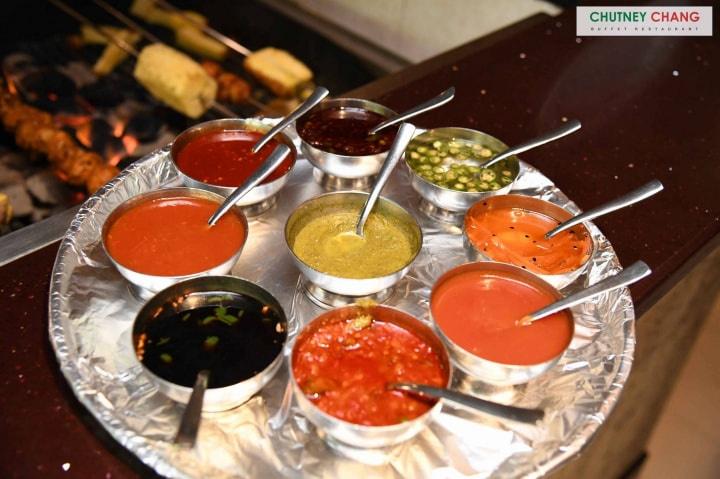 In a Bengali wedding, Chaatni or Chutneys are enjoyed usually after the main course meal and sometimes along with a crunchy Papad. Almost all kinds of fruits are used for chutneys. Some of the most popular ones are:
Tomato with Dates
Amshotto or dried ripened mango chutney
Raw mango chutney
Raw Papaya chutney (also called Plastic chutney)
Chaalta or Elephant Apple chutney
Pineapple Chutney
Wedding Desserts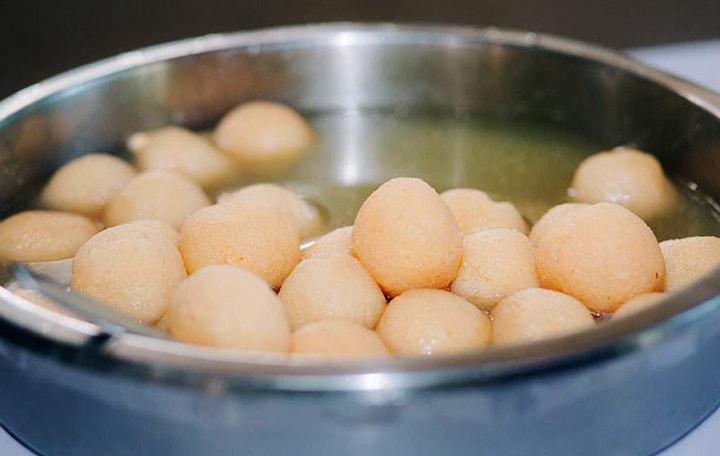 When it comes to desserts, it's never too much on a Bengali Wedding. Every wedding event right from the first one is commenced and concluded with sweets. And if it's a Wedding in Kolkata, the options in the sheer variety of desserts are just unbelievable. So what are the dessert options you must include in a Bengali Wedding Menu?
Roshogolla - No it's never a cliché, if that's what you're concerned about! Rashogolla is synonymous to any happy occasion
Sandesh - Especially made with reduced milk and date syrup Sandesh are little chunks of heavenly bliss
Kheer Kodom - A traditional sugary syrupy Bengali sweet with a small milk cake filled at the centre
Laingcha or Cylindrical Gulabjamun
Mishti Doi - Because, how can you not?
Malpua - For those who have an extreme sweet tooth, this is good news!
Kacha Golla - There are sweets for everyone in a Bengali Wedding Menu. This is the ideal kind for those who can't eat too much sweet. Made with split milk, it's soft, creamy and not too overbearing.
Mishti Paan
Fusion and Innovation in the Bengali Wedding Menu: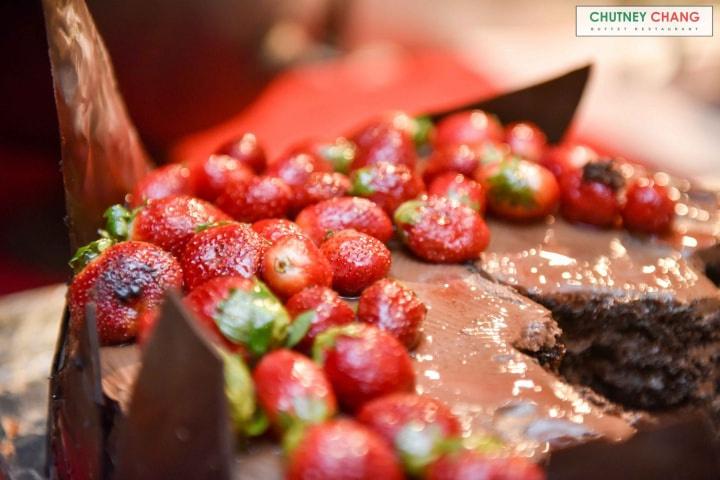 Apart from the traditional food items which are always a hit at weddings, a Bengali Wedding Menu must also have some innovative food additions. Let's take a look at some interesting ideas you can incorporate in your wedding menu for a little twist:
Starters:
Here are the Vegetarian options you could opt for: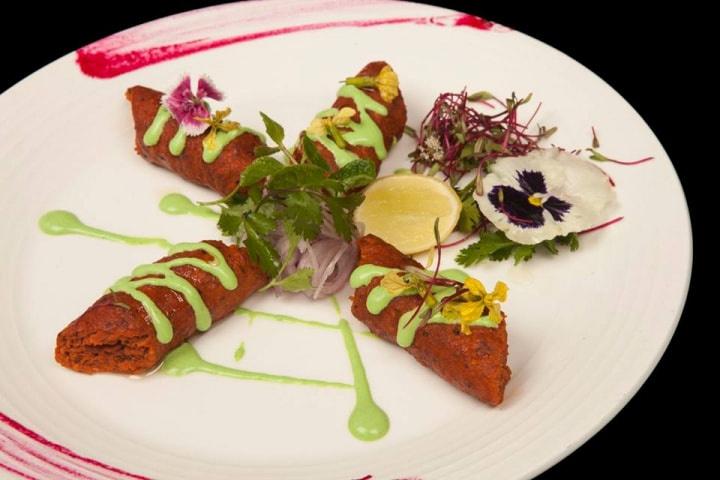 Grilled broccoli, cherry tomatoes and mushrooms on skewers
Roasted baby potatoes
Batter fried baby corns
Paalak Chaat
Here are the non-vegetarian starters you could opt for: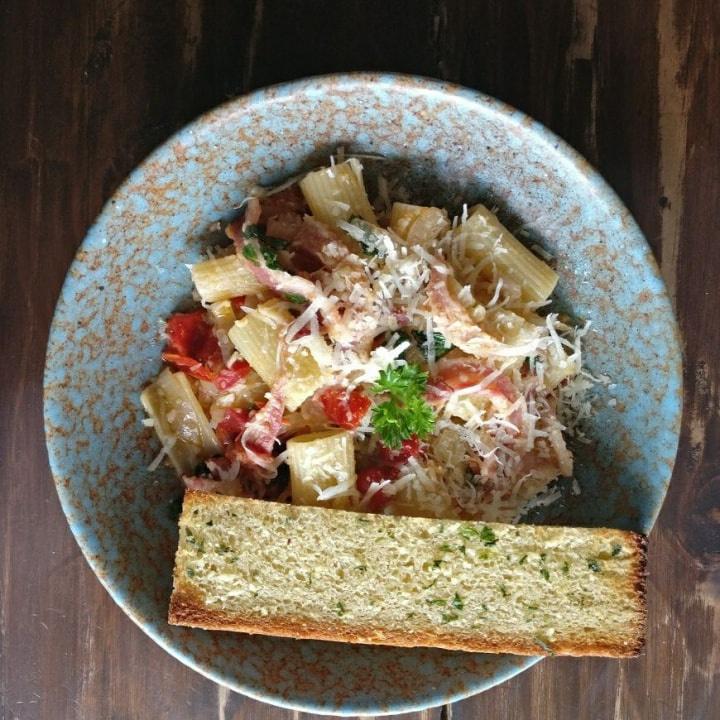 Shrimps salt & pepper
Chicken nuggets
Mutton liver fry
Tomato Bruschetta
Mini pizzas
Main Course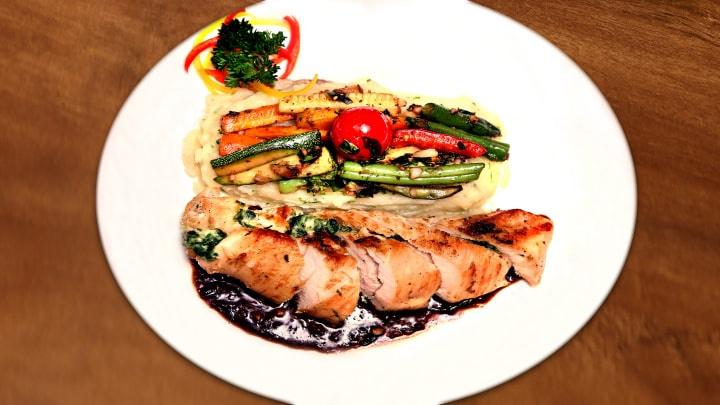 Here are some fusion options you can add to your Bengali wedding menu.
Spaghetti or fusilli pasta
Fresh garden salad with olive oil dressing
Chicken and cream salad
Baked fish with lemon sauce
Meatballs in tomato gravy
Grilled fish
Fusion desserts for a Bengali Wedding: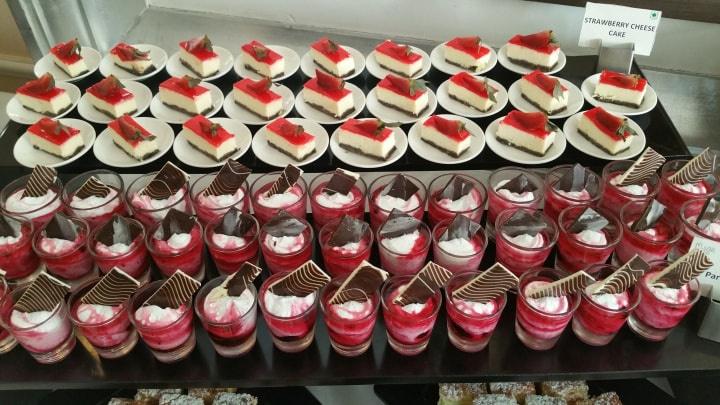 Baked Roshogolla
Ice cream with berries and nuts
Fruits tarts
Blueberry topped on Rabri
Chhanar Jilipi- Deep fried Jalebi stuffed with condensed milk
Mango Dahi or Mango Yoghurt
Fruit and cream dessert with chocolate syrup
Nolen Gur Ice cream
You can go as creative as you want while deciding your Bengali Wedding Menu. Talk to your Catering service for options in fusion food. Always ask for a tasting session before you finalise your caterer. Go through their websites or social media pages for reviews. You can consult with your wedding planner for integrating fresh and classic cuisines and food presentation possibilities. You don't need to include too many varieties in cuisines.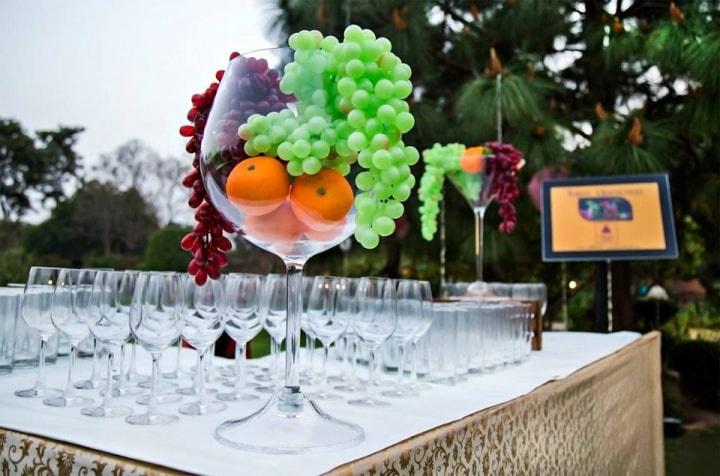 Just select one to two cuisines and you can have a number of food varieties in them.
So you think you found a few favourites among these Bengali Wedding Menu items? Let us know which ones and get in touch with our Wedding Catering services.