World's Most Mouth-watering Types of Sweets on the Wedding Menu
Need help with the food menu at your wedding? Let us take charge of your guests' sugar cravings by selecting the types of sweets that they'd love on the menu.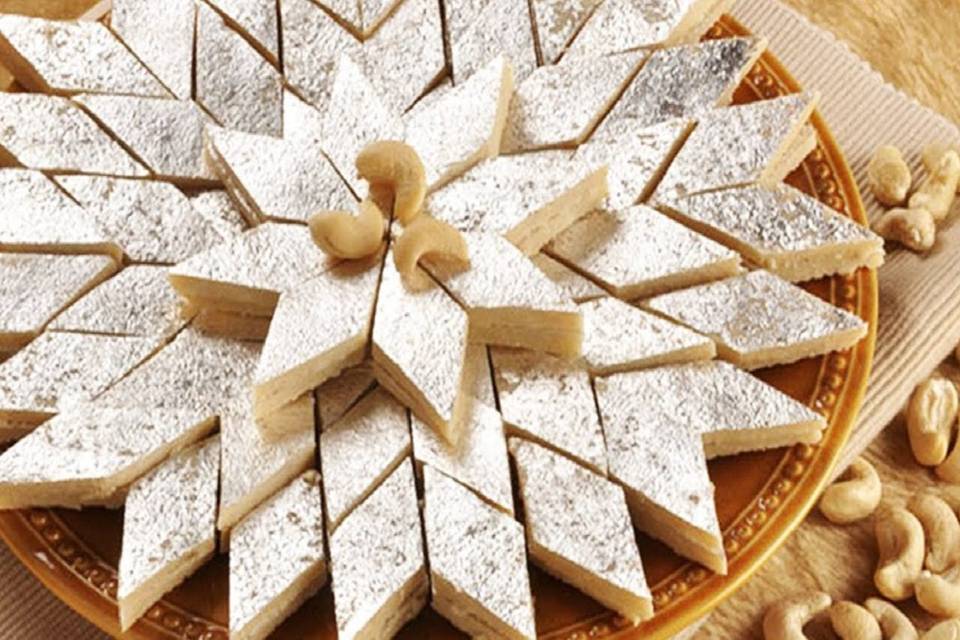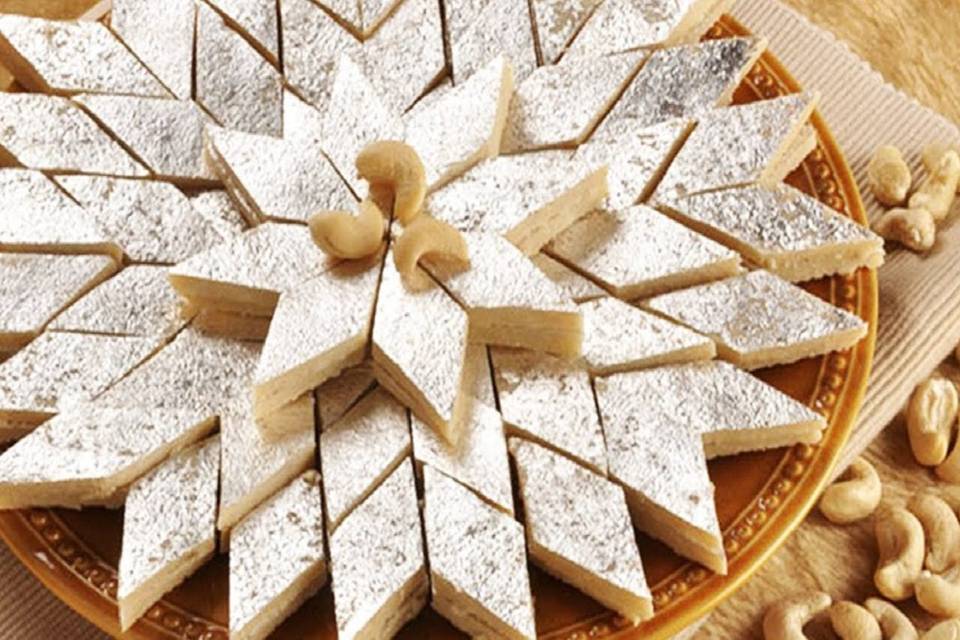 Image Courtesy: The Cook Book
If there's anything on a wedding food menu that holds the utmost importance, it has to be the types of sweets that you're serving your guests. We all know that there is no greater craving in this world than the craving of sugar and sweets.
While the choice of sweets can vary depending on which part of the country you belong from, there are a few classic choices that almost every wedding has. Let's discuss what these classic sweets are, and what it is that makes them indispensable on the wedding menu.
Gone are the times when your guests were happy looking with 5 different types of Indian sweets on the menu. The contemporary sweets on a wedding menu have picked up rather quickly over the last few years and have now become almost mandatory on the menu. While each of the types of sweets you select on the menu must be well thought of, every wedding menu must make sure to cover all types of sweets over the course of the wedding functions, instead of repeating the favourites.
For those wondering how this decision might be more difficult than they thought it was, don't worry we are here to help you pick the best types of sweets for your guests to satisfy their sugar cravings. Look at the list below of ace choices in types of sweets that are always a success.
Types of Sweets
Indian sweets are a must in an Indian wedding. But with a gazillion options available in the category, it can get rather confusing for you to pick our favourites. The best way to do it is to segregate the choices on the basis of its key ingredient. Here's a list of our top 5 favourites that must make it to your wedding menu to keep your guests happy and their sugar cravings under control.
Jalebi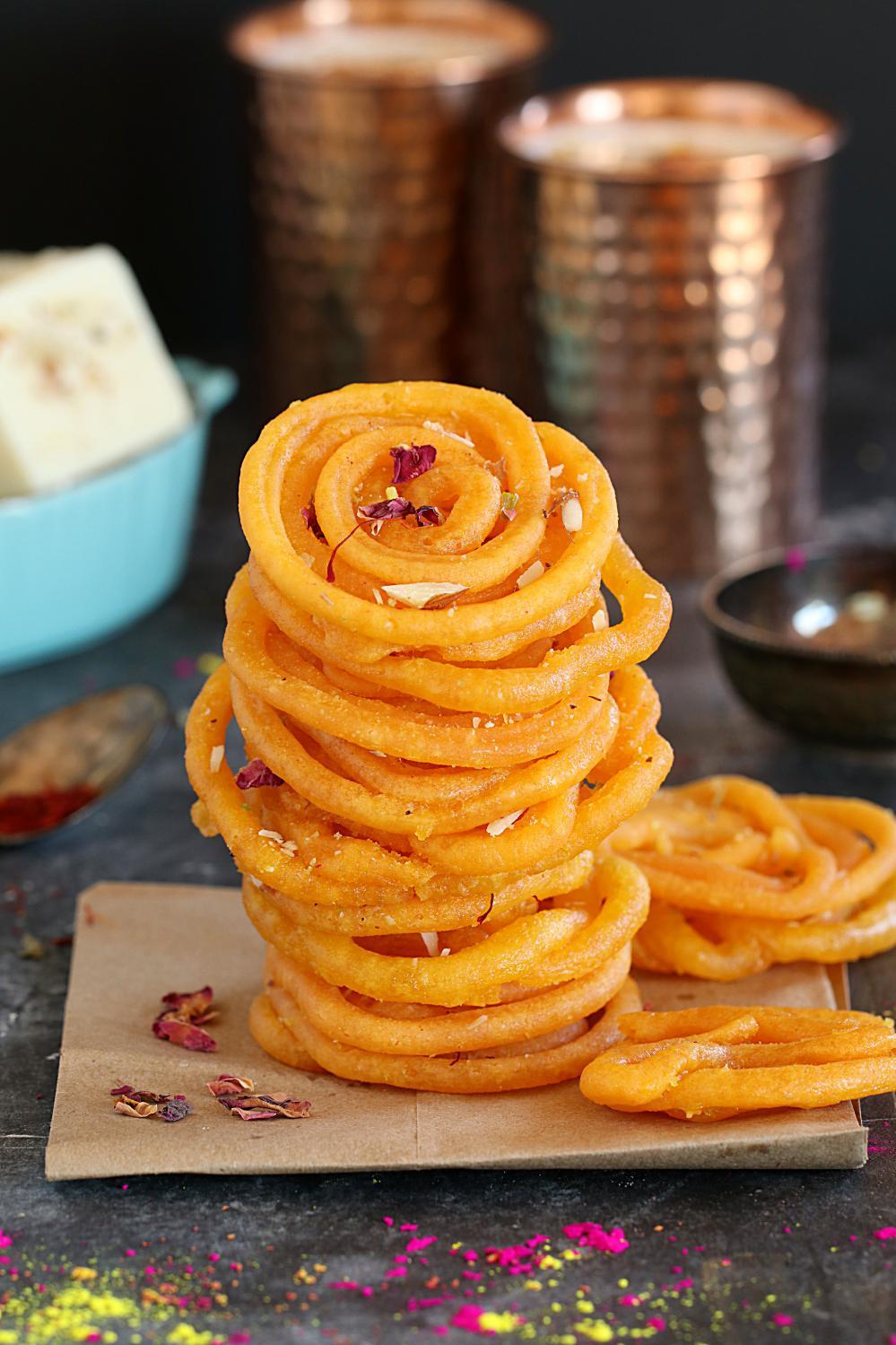 Image Courtesy: Ruchi's Kitchen
Made with flour, this one is a crispy delicacy that is deep-fried and then soaked in sugar syrup and garnished with Kesar to give your guests a burst of flavourful sugar satisfaction. While it tastes best when served hot, these pretzels or circular shaped Indian sweet is a hit all over the country and make for an ideal choice at Indian weddings.
Pro Tip: Pair this on the menu with cold Rabri, as most people love the combination of hot jalebis dipped in cold Rabri as their ultimate sugar craving at weddings.
Jamun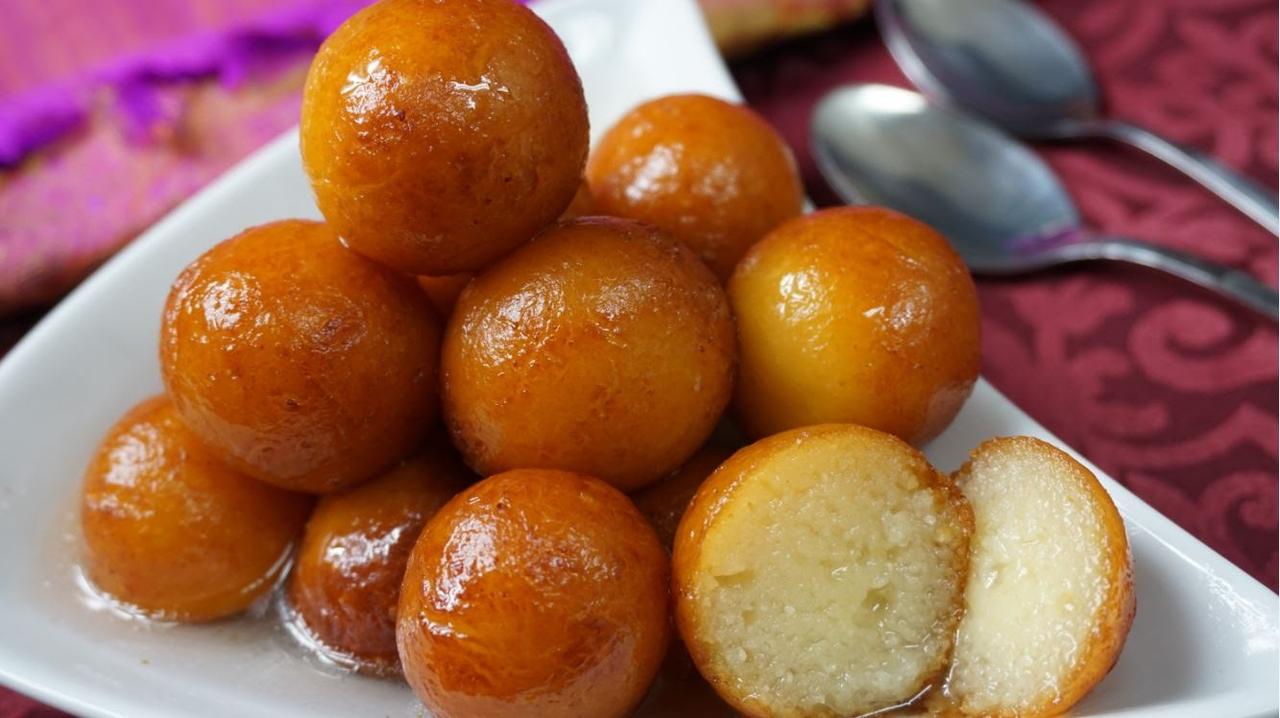 Image Courtesy: The Kitchen Stories
These round and spongy dough balls fried in saffron syrup can easily be called one of the most loved and relished Indian types of sweets. Knowing gulab jamun is the first Indian sweet that comes to everyone's head when you talk of celebrations, it is almost impossible to not have it on the menu for any of your wedding functions. Apart from melting in your mouth tasting like heaven, a bowl of gulab jamun served hot a blessing in disguise until your guests begin to count how many they've had.
Pro Tip: Ensure that your menu has ice-creams on the day that you choose to serve gulab jamuns. Vanilla ice-cream with a hot gulab jamun is one of the best indo-western types of sweets combinations that exist in the world.
Ghevar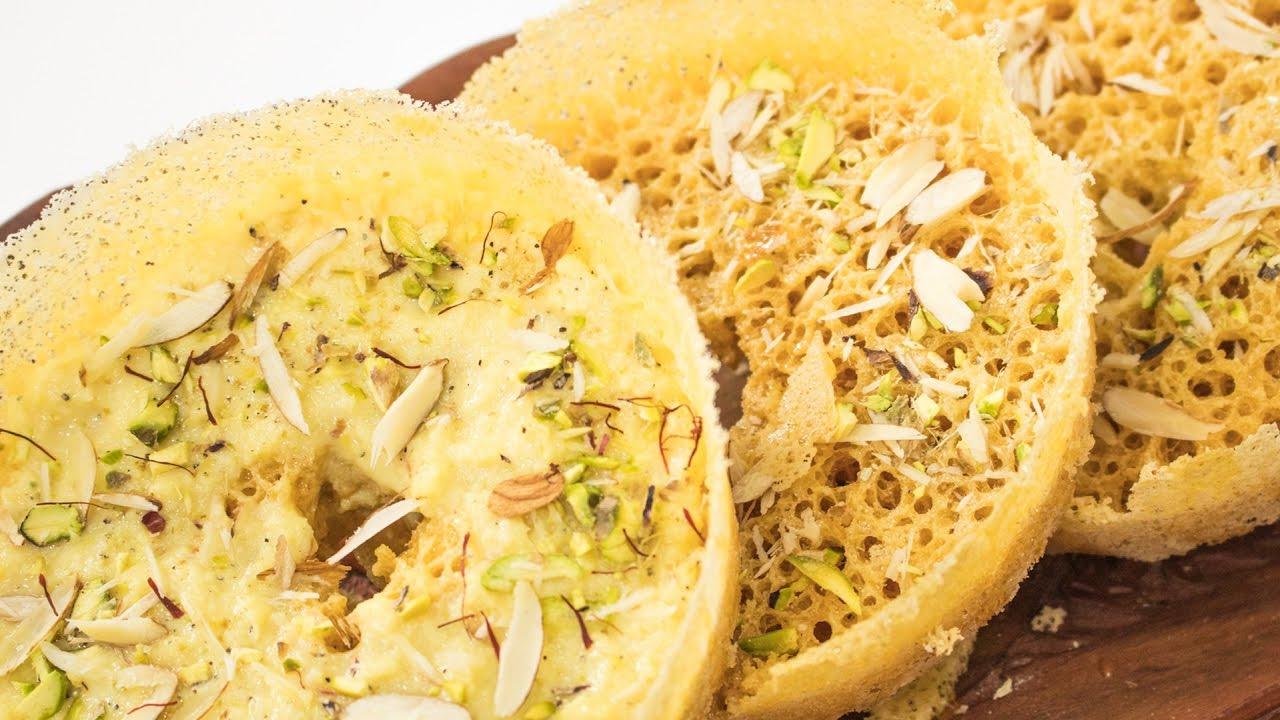 Image Courtesy: Cooking Shooking
Now here's a traditional type of sweet that is popular in Rajasthan and places around Rajasthan. This honeycomb-shaped deep-fried scrumptious Rajasthani delicacy does not just hold traditional and cultural importance but is also considered amongst types of sweets that are irreplaceable at a wedding. However, Ghevar is only available during the rainy season as it needs moist, humid weather which will provide the right sponginess to the sweet.
Pro Tip: Serve it to your guests right after dipping it in warm sugar syrup to them to give them a real taste of this traditional delicacy that melts in your mouth immediately.
Shrikhand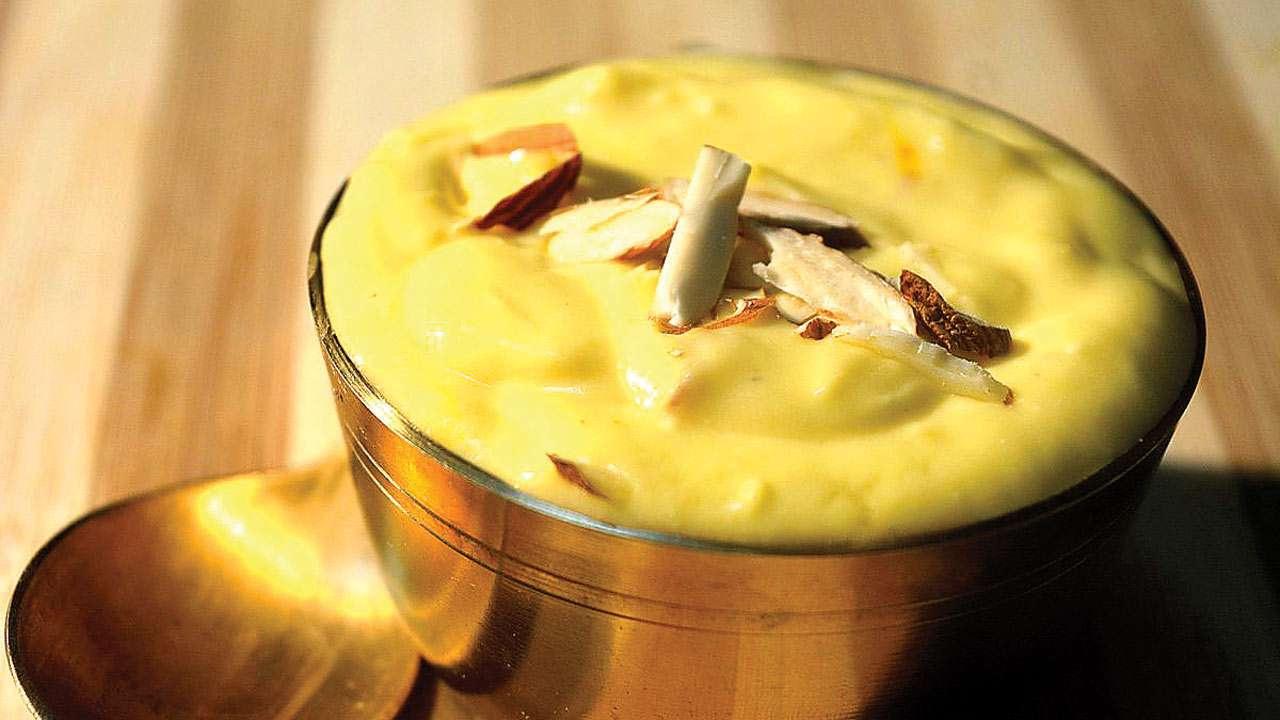 Image Courtesy: DNA India
While your guests would've had enough of hot Indian types of sweets, this one tastes best when served cold. It is made with strained Dahi (popularly known as yoghurt) and has a semi-soft consistency that tastes sweetish sour. This one if for people that love types of sweets that have a cooling effect on their stomach while also being yummy and full of sugar obviously. The added flavour of cardamom, saffron and other spices just makes it a more authentic choice of Indian sweet at the wedding.
Pro Tip: Make this Indian sweet tastier by serving it with some dry fruits and nuts like pistachios and almonds on top that enhance the taste while also making it look richer.
Laddu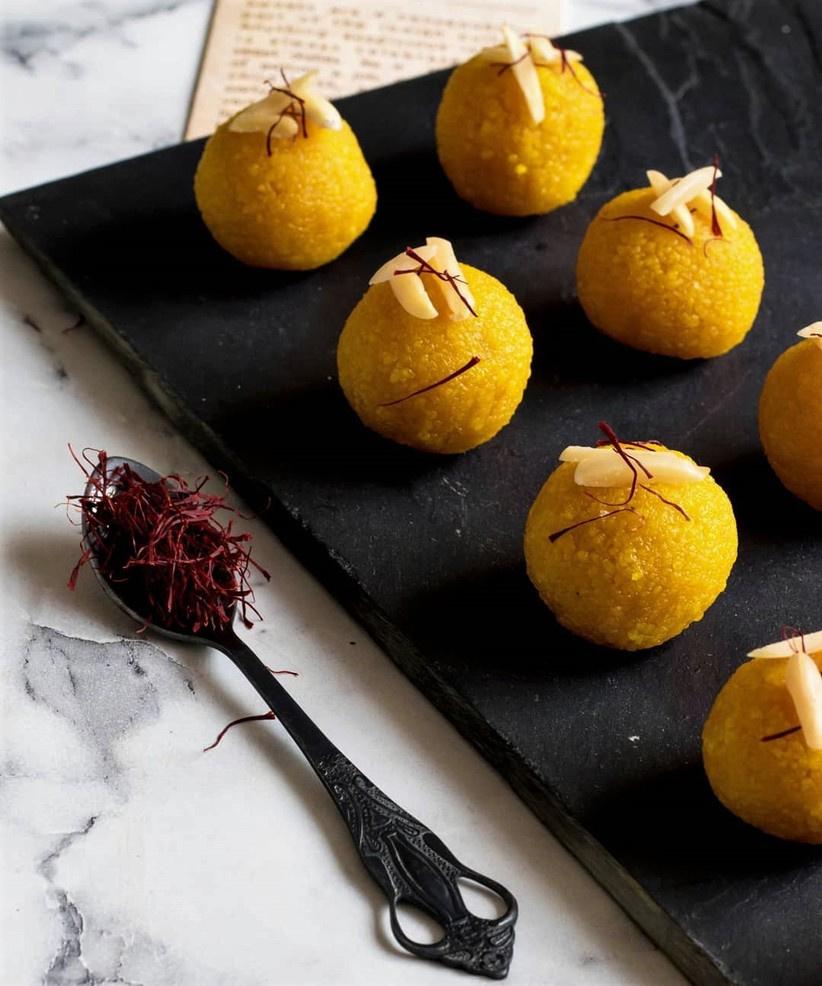 Laddus, as you might already know, is the most common and famous type of Indian sweet that will always be present in any wedding menu. However, the choice between Motichoor laddu and Boondi laddu depends on your guests and what they'd enjoy more.
The main difference between Motichoor and Boondi laddus is that the Boondis in the Boondi laddus are larger and are fried till they are slightly brown in colour, while the Motichoor laddu is made from fine Boondi that are extremely tiny and cooked with ghee or oil. While it may seem like a slight difference to you, sweet lovers are sure to point a gazillion more differences in taste to you. So pick your choice wisely.
Pro Tip: Garnish it with pistachios and saffron to make it look just as fancy as the wedding backdrop while also giving your guests a rich taste of the additional flavours.
While we are sure you will impress the elders by the above mentioned 5 best Indian types of sweets, what about the younger generation that is looking for variety and fusion taste in food too. Haven't thought of them yet? Well, we already have! Here's a list of top 5 contemporary types of sweets that are sure to be a super hit at your wedding and also ideas of how to give it an Indian twist to fit every taste bud.
Panacotta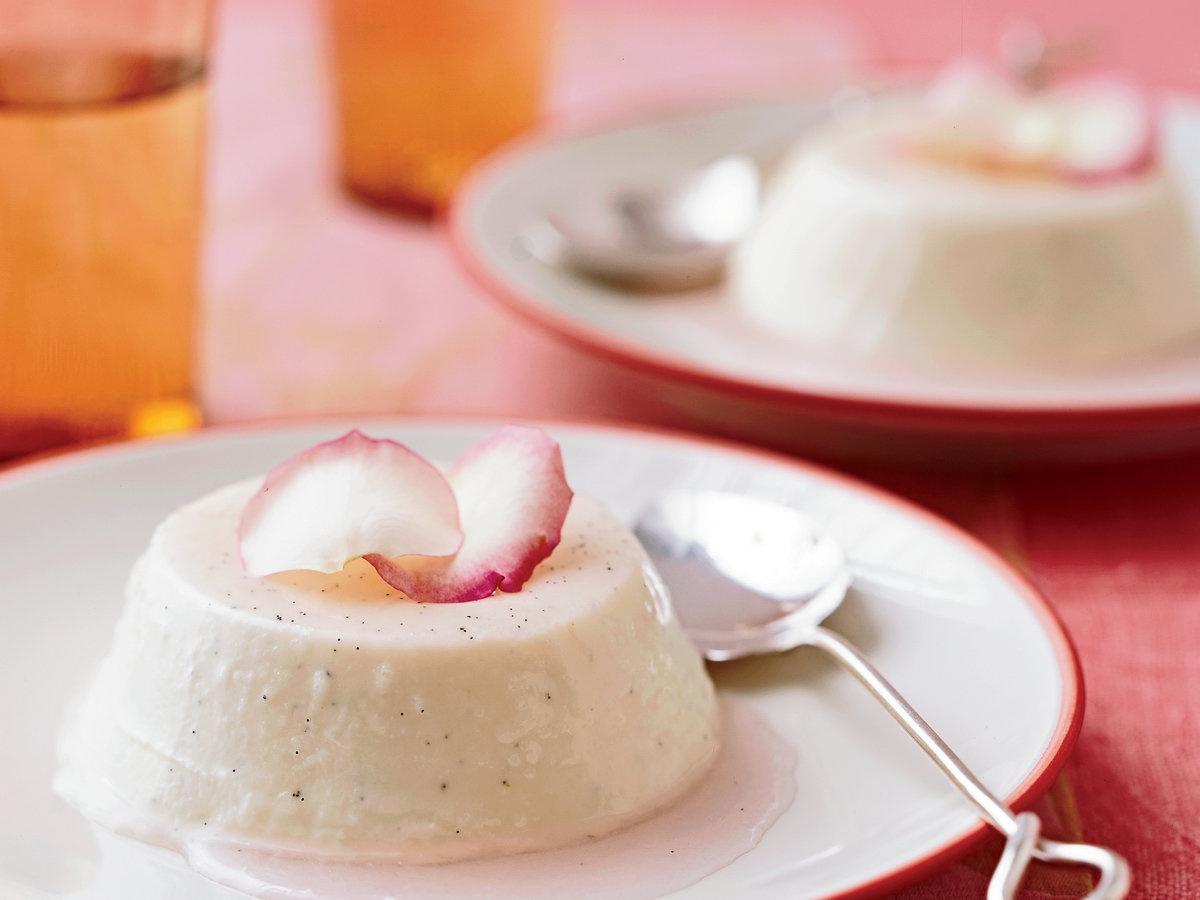 Image Courtesy: Food & Wine Company
While it may sound like an extremely fancy contemporary sweet, Panacotta is a traditional Italian dessert that is extremely simple to make and yet very tasty to eat. This dessert is made with cooked cream and can be given any flavour that you like. While salted caramel, coffee, vanilla and almond honey are some of the most favourite flavours that people enjoy, there is always something new that you can try with it.
Pro Tip: For those looking to add an Indian touch to make it a fusion dessert, can go for flavours like pistachio and almonds with Italian pannacotta and make it more appealing for their guests.
Cheesecake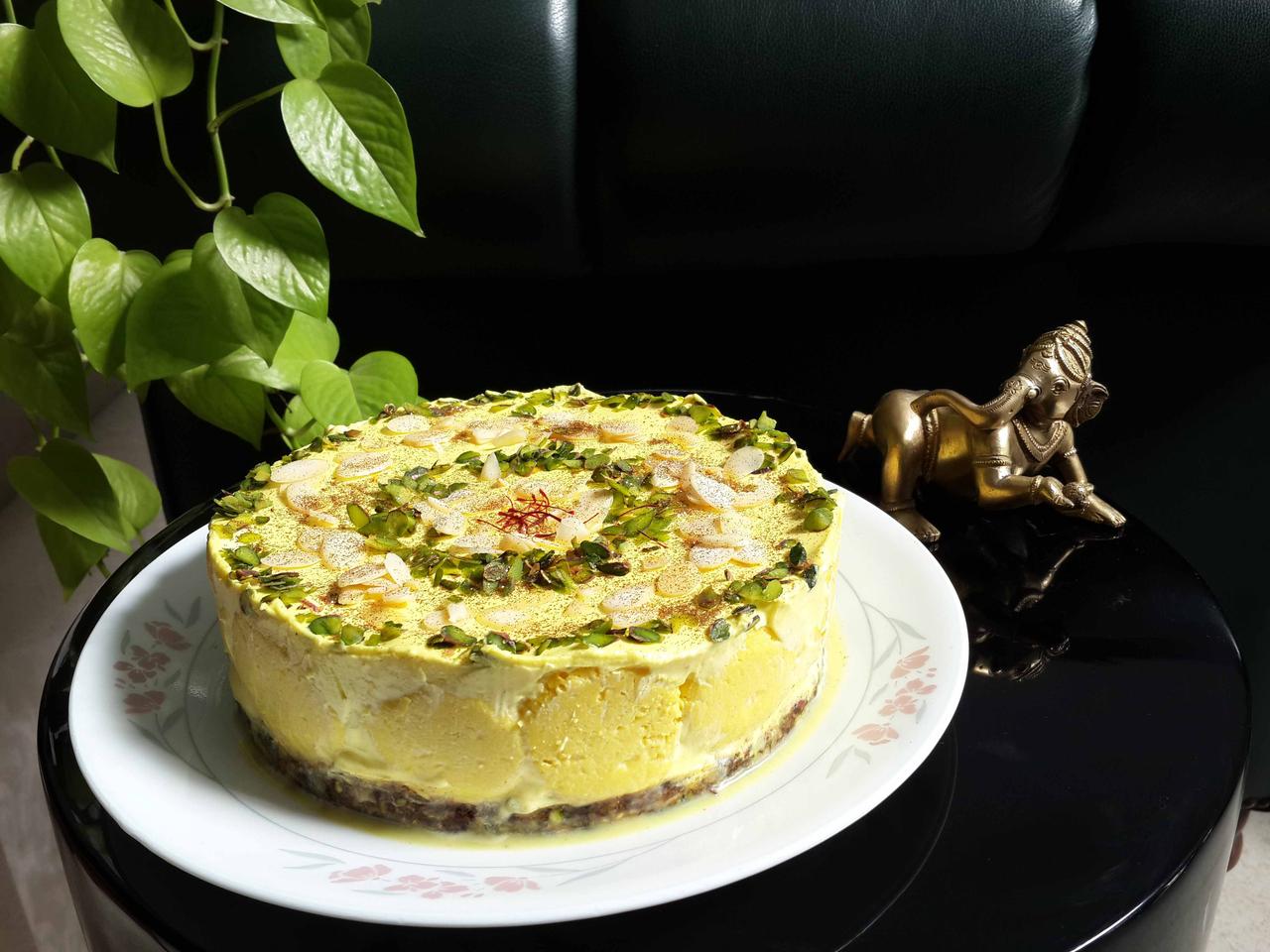 Image Courtesy: D for Delhi
While cheesecakes now are an extremely popular type of sweet in India as well, the truth is that its flavour truly decides if it becomes a huge hit at your wedding or not. Basically it is a steamed yoghurt pudding with biscuit or cookie crust that is not just very easy to make but also one that can be served in many different ways. The fresh seasonal fruit flavours usually go well with cheesecake, however, at an Indian wedding, one of the top favourite flavours is the mango cheesecake.
Pro Tip: For those that want to give the contemporary cheesecake an Indian flavour can go for the famous Rasmalai cheesecake to treat the guests with an extraordinary taste at your wedding.
Cupcakes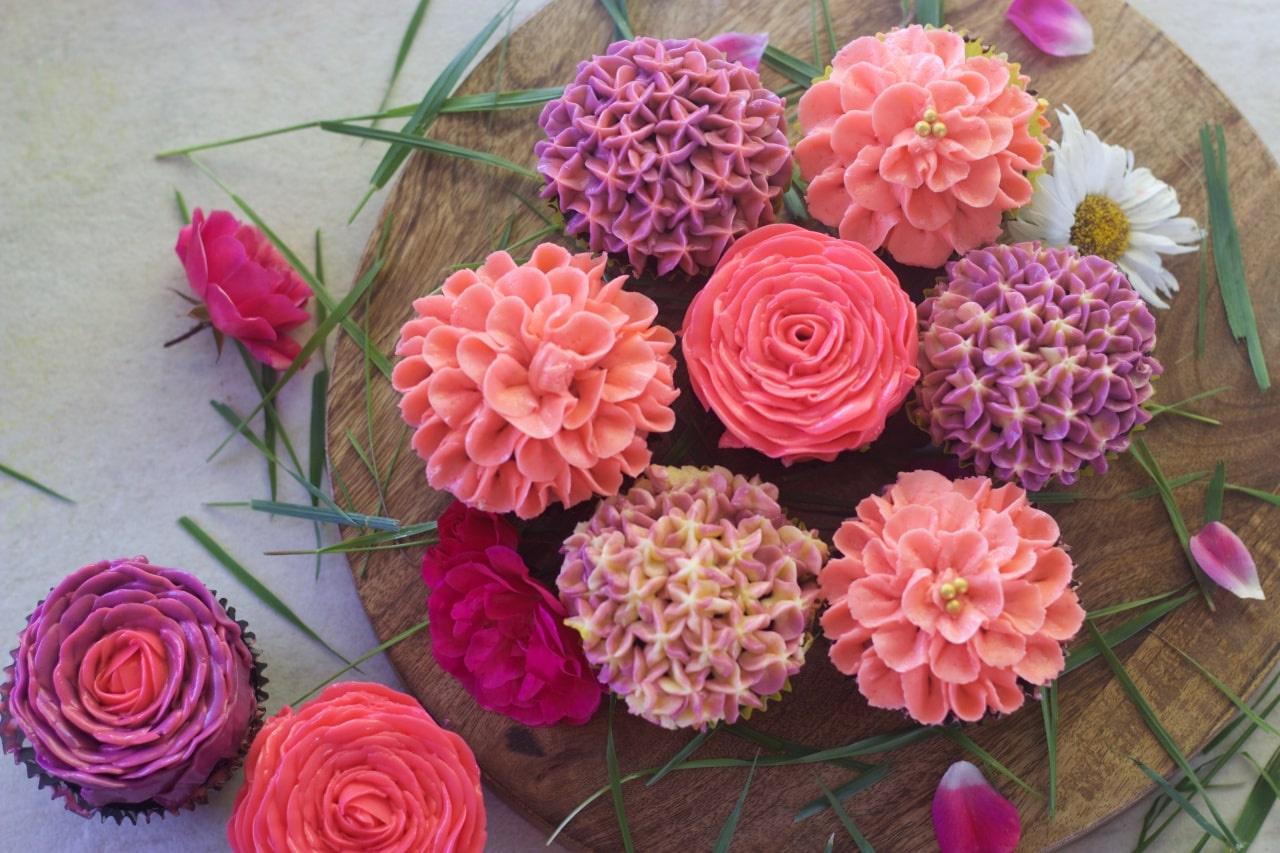 Image Courtesy: Spices n Flavours
From looking extraordinarily beautiful to add a different flavour to your list of sweets, cupcakes are a perfect choice in the contemporary dessert. They are a combination of a soft and spongy cake with scrumptious frosting that satisfies your guests' sweet tooth with colour and designs that can literally brighten up an entire counter. With a gazillion options available, why play it safe with cupcakes?
Pro Tip: Apart from the regular Oreo, chocolate, coffee, lemon-blueberry, mango, strawberry, and red velvet flavours, those of you that want to hit the ball out of the park again can go with unusual choices like pan or Kaala Jaamun flavours as well.
Trifle Pudding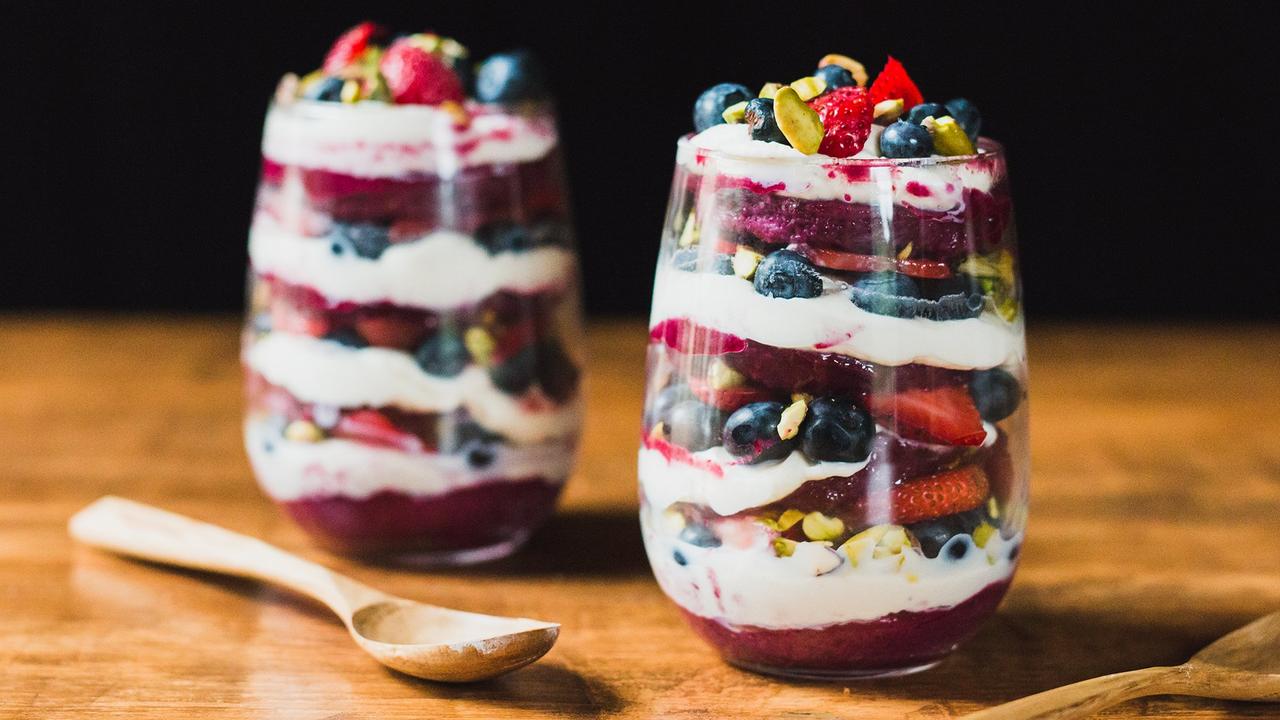 Image Courtesy: Tastemade
The traditional English trifle puffing is made with a thin layer of sponge cake, fruits, and custard topped with whipped cream. This one tops our list of contemporary types of sweets that you must have at your wedding because of the fact that it has a universal taste while also being the perfect contrasting flavour to the many options that you are sure to keep in Indian mithai.
Pro Tip: If you want the trifle pudding to be extraordinary just like the OTT Indian wedding setup, then you can go for exotic fruits like blueberries and cranberries in your trifle pudding and make it as rich in flavour as you like.
While we love Indian as well as contemporary types of sweets, our list of the top 10 types of sweets that you must have on your wedding menu is rather selected. Make sure you go for the perfect combinations at each function to give your guests' sweet tooth a treat. While variety is important what is also key is taste, especially with desserts. So make sure you've tasted all types of sweets before putting them on the menu to let the best ones reach the counters only.
Do you have a sweet tooth? Which of the above types of sweets do you think will be a hit on the wedding menu? Tell us in comments.