Take Inspiration from These Backdrop Decoration Ideas for Your Wedding Stage
Backdrop decoration is very important when it comes to your big day. We share with you some of our favourite ideas.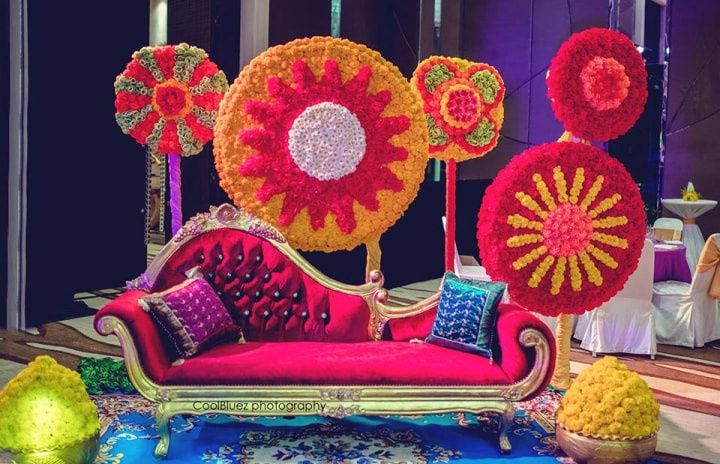 A wedding's stage backdrop is its backbone. It's one of the most pictured places in your marriage album. Wedding stages with gorgeous backdrops are the flavour of this season. People, whether, in India or abroad are going all out to get their stages decked up with some of the most stunning backdrops that you can imagine. From monogrammed, balloon, floral, Bollywood to romantic, weddings these days are using every idea that looks larger than life. Given below are some of the most glamorous stage backdrop decoration ideas for weddings.
1. Canvas With Hashtag Stage Decor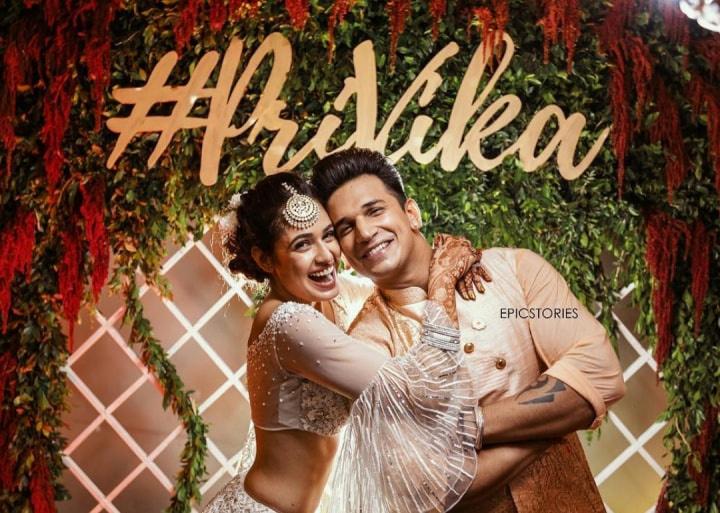 Image Courtesy: Epic Stories
Hashtags are in vogue always. Why not choose a stage backdrop with this trendy element? Have your stage decked with canvas and a personalised hashtag that you have crafted out for yourself and your better-half. You may go in for simple, complex and funny hashtag backdrop decoration. For example: #alinaNaryan, #NwedsK
2. Install Backdrops With Personalised Monograms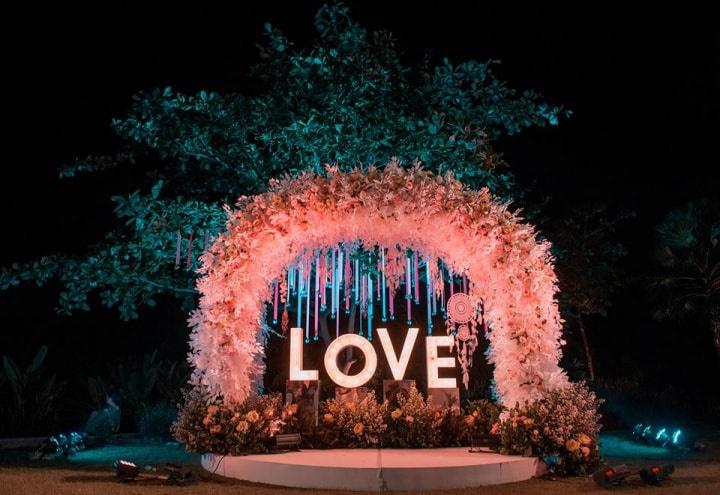 A wedding must be a personalised affair. If you have created the menu, written your marriage vows, then what's stopping you from decorating your stage with your very own monogram? Personalize your wedding with handcrafted monograms to give an extra dose of eye candy to all guests. Using monogrammed installations on a backdrop is currently a trend. A monogrammed backdrop decoration offers you a plethora of options. If you wish, you can go for the usual initials monogram wherein the first names of the bride and the groom are used. For example, C + M. Monogrammed decor in minimalistic tone looks classy, but, if you want to add more dazzle, then, add a heart or I love you monograms.
3. Stage Backdrop Decoration With Hanging Photo Frames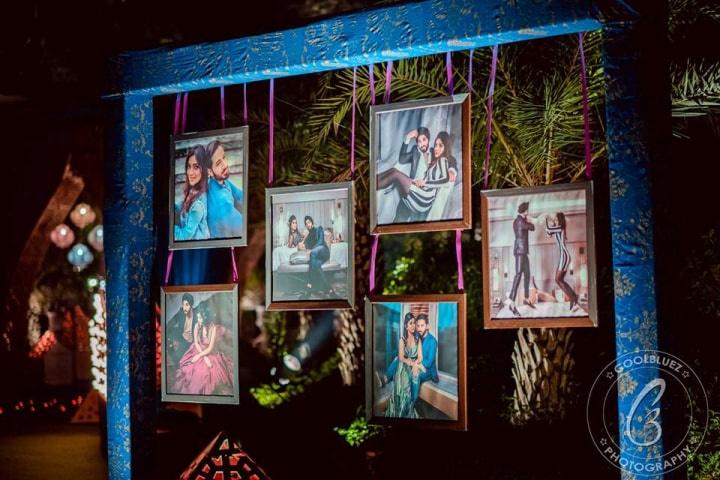 If there's one backdrop decoration idea that always remains in trend, it is the one with hanging photo frames in the backdrop. With this, you have a great many options to try. For instance, if your wedding has been styled on the vintage lines, then, have a vintage frame decor on the backdrop. Use frames in pink, peach and floral to have a stylish ambience on your stage. Frames with floral edges too lend a very gorgeous feel.
4. Stage Backdrops With Floral Chandeliers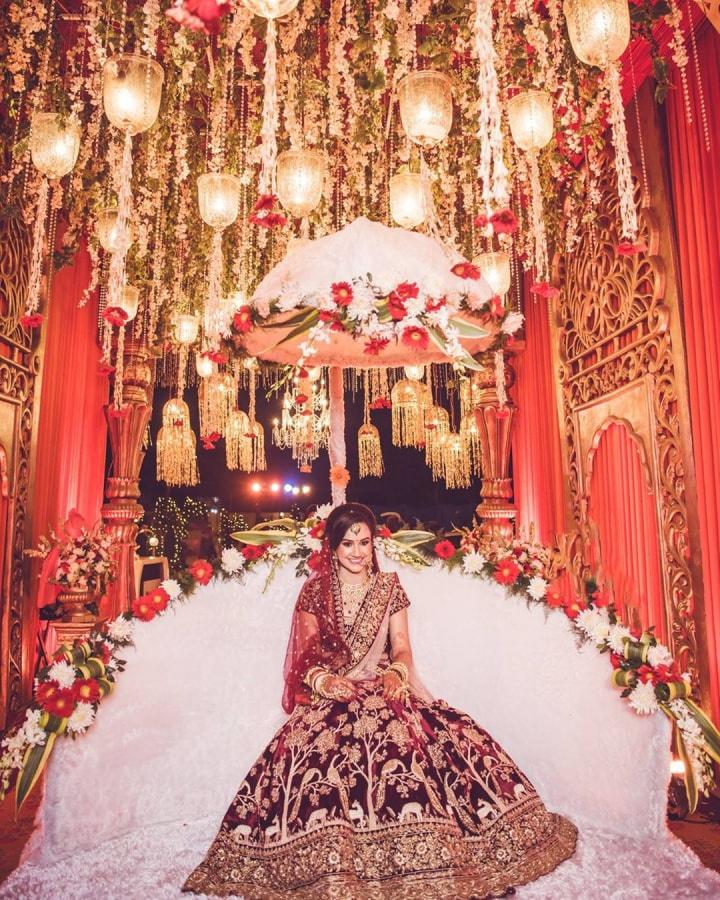 If your stage backdrop looks vivid with myriad colourful decorations, simply add more eye candy to it with floral chandeliers. Flowers of all varieties can be used for crafting into pretty chandeliers. This floral display will add a chic look to your wedding decor. For a crystal backdrop decoration where crystal lights are used for decking up the stage, display floral chandeliers to give some drama to the overall decor.
5. Bollywood Inspired Backdrop Decoration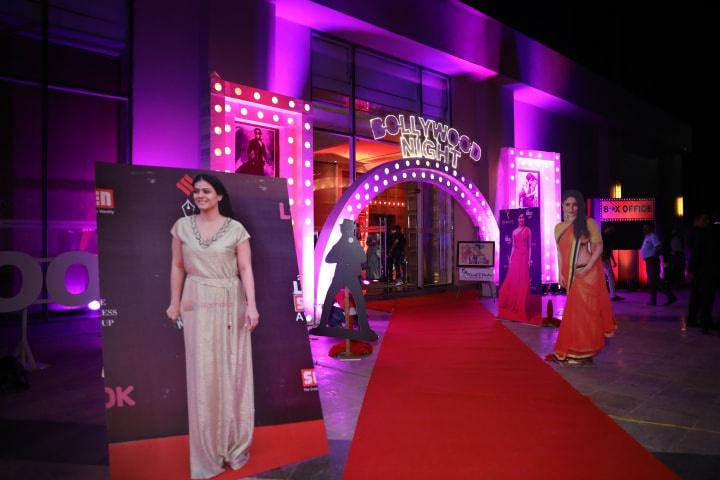 Bollywood has inspired many events, and wedding stage is no exception. Why not try a filmy and Jhakaas wedding stage to infuse some fun and laughter? You have a world of options in this case. For example, your stage backdrop can be used for many fun activities for your guests. Decorate the backdrop with DDLJ inspired elements, and let your guests' play games like pin the bride. You can reserve a particular spot of your backdrop to serve as a photo booth for your guests. Your backdrop can also boast of floral walls accompanied by crystal chandeliers and arched pillars. Drape the pillars with rich and flowing satin to lend a larger than life filmy look to the whole decor. Install a regal sofa on a floor that reflects light and make the decor look very filmy.
6. Romantic Balloon Backdrop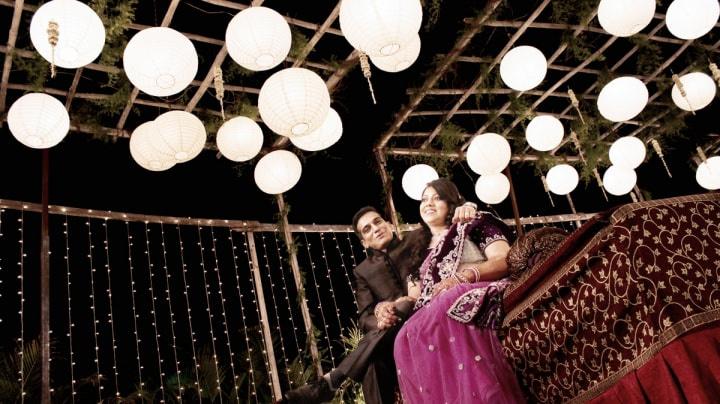 Balloons have always been a popular decor accessory for they look very cute, and offer the perfect eye candy for weddings. A wedding stage, when decorated with balloons looks as if it's come straight out of a fairy-tale party. Balloon backdrop decoration looks colourful and very unique. There are umpteen ways to deck up your stage backdrop using balloons. Take for example; hanging balloons, heart-shaped balloons, balloon arches and confetti balloon decor.
7. Colourful Backdrop Decoration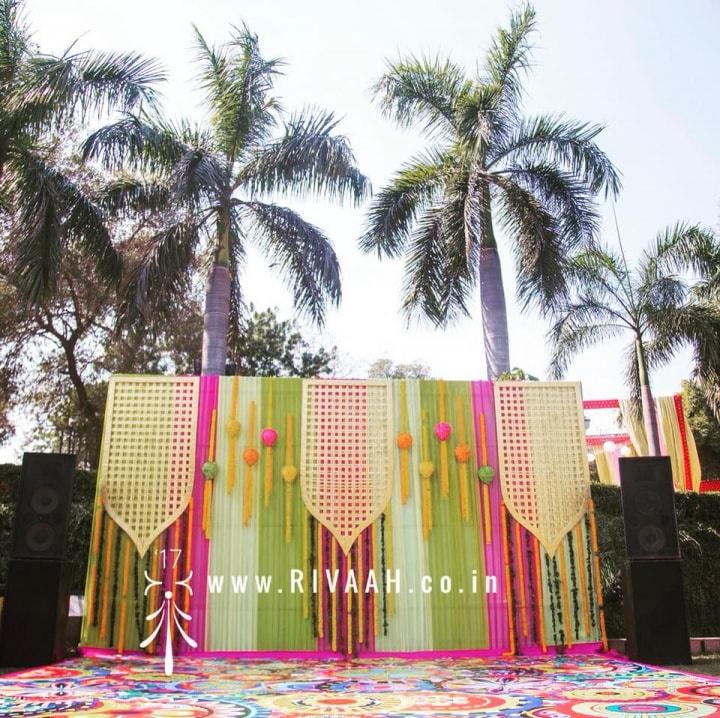 Bring vivid colours to your backdrop with colourful satins, paper crafts, ribbons and pompoms. These lend a very vibrant touch to your stage backdrop and can also become perfect spots for clicking selfies and group photos.
8. Floral Backdrop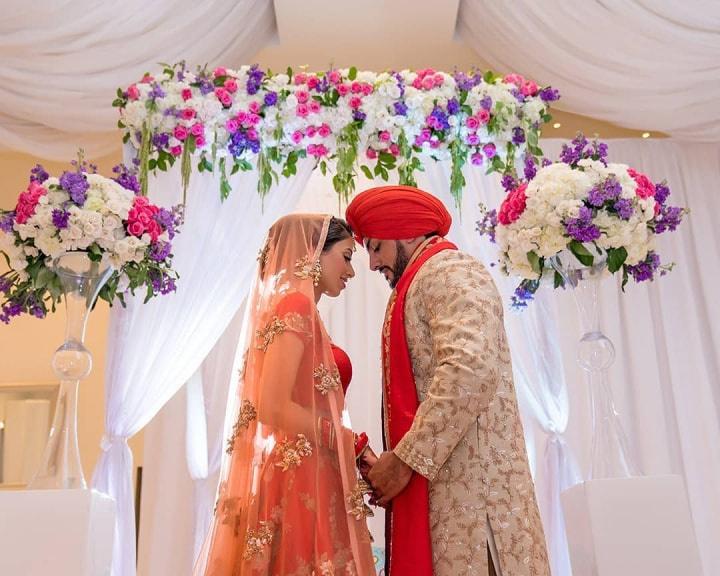 Image Courtesy: Wedding Documentary
Choose fresh seasonal flowers to add life to your stage backdrop. Flowers add romance to any kind of decor, making it look regal and classy. You can either go in for different types of flowers or choose flowers of the same colour and family. For example, for a classy wedding stage decor, choose an all-white theme. Orchids are particularly in demand this season. If your wedding is themed on traditional Indian, then pick a floral backdrop that uses vibrant curtains, arches, and sofas. Adorn the backdrop with bright coloured flowers to add more drama.
These backdrop decoration ideas will not only help to elevate your decor but will also help to add some personal touch to your big day. Did we mention that they look great in the pictures as well?
Implement these decoration ideas with the best of wedding decorators in town.