Create a Cool Wedding Hashtag for Yourself With These Steps
Wedding hashtags have become the trendiest tradition. Learn how to create one with these tips.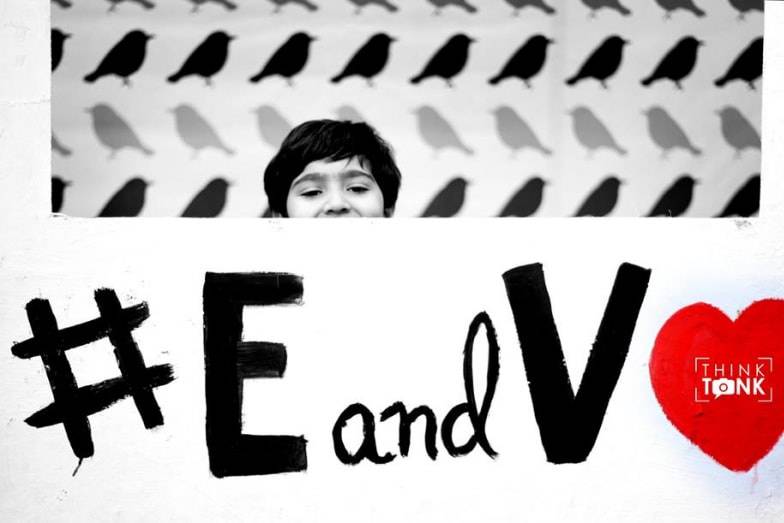 Wedding hashtags are the cool digital addition to the traditional weddings. The purpose is simple, to make it easier for everyone, including the guests and the couple, to share their wedding pictures. You can search for this hashtag on Instagram and find all the frozen memories of the wedding in one place, regardless of who posted it. Though there are many wedding hashtag generators on the internet these days, every couple wants to create them with a personal touch. Here are some examples of to actually do it.
Wedding hashtags are the newest trends that we have seen a multitude of couples use to make their wedding more unique and totally their own. From #SonamKiShaadi to #DeepVeer there isn't one celebrity power couple who hasn't gone rogue with their wedding hashtags. Since we are a nation that loves all things having to do with Bollywood, ho can we not follow the trend when our favourite actors have been doing so. So, it is about time you sit down with your fiance or BFFs and figure out a unique wedding hashtag that brings an element of fun and quirk to your already awesome wedding.
Learn how to create some cool couple hashtags with these easy to follow steps. Remember these and follow them to the 'T' and an uber cool hashtag is guaranteed. Don't believe us? See for yourself!
1. Initials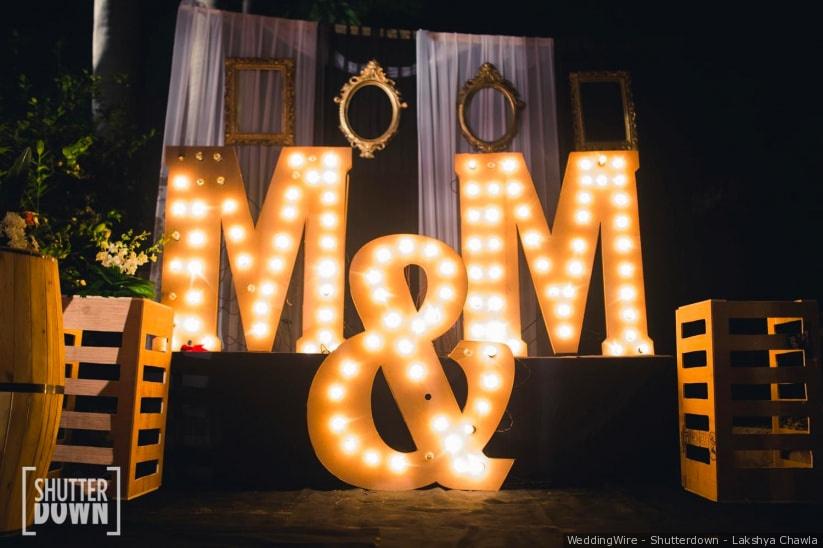 One way of the simplest ways of creating a wedding hashtag is to take the initials of the couple and turn it into a hashtag. It is hassle-free, easy to share and most of all will never get old. You can even use this hashtag for all your anniversaries to come as it will always remain special to you. This is where it all starts from, quite literally.
2. Add classic phrases to the initials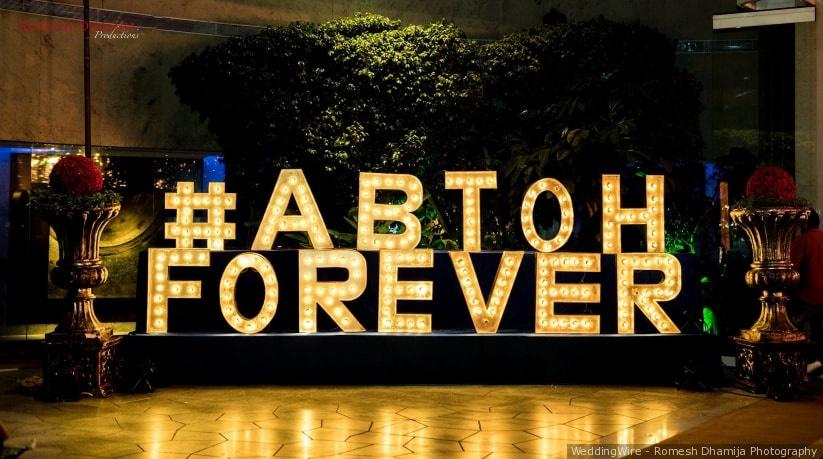 Another way to enhance the previous style is to add classic phrases to the initials. With phrases like 'forever', 'say I do' or 'sealed the deal' added to the couple's initials, wedding hashtags sound even funkier. To add that touch of personalisation, you can add the name of the location where you first met or something about the theme of your wedding; the options are endless. Honestly, this is all about those cheesy romantic feels and we are totally digging it.
3. Pun intended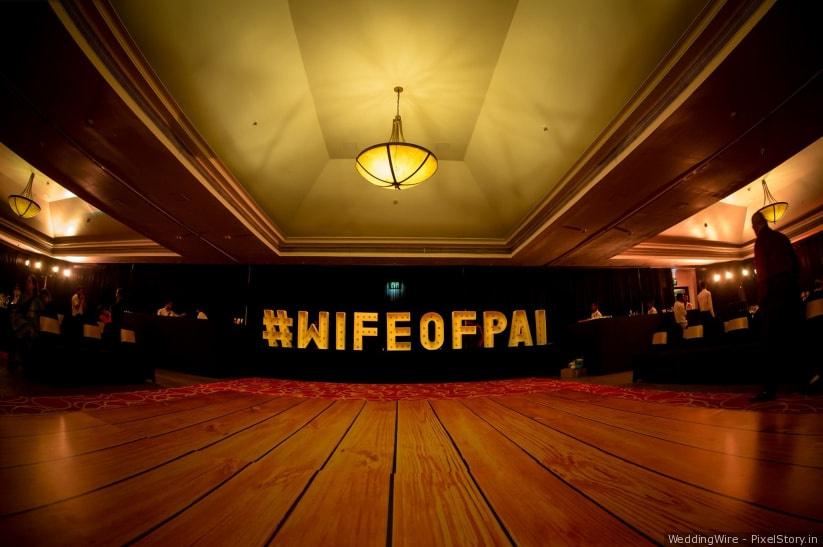 Having a pun in your wedding hashtag is really interesting. These are inspired by your real life and relationship. These can be super simple like this one here or be more meaningful like 'Nibaha' for the wedding of Subaha and Nitin, taking 'Ni' from Nitin and 'Baha' from Subaha. So, get your creative juices flowing and make a punny wedding hashtag! Sounds cool, right? We agree!
4. Nicknames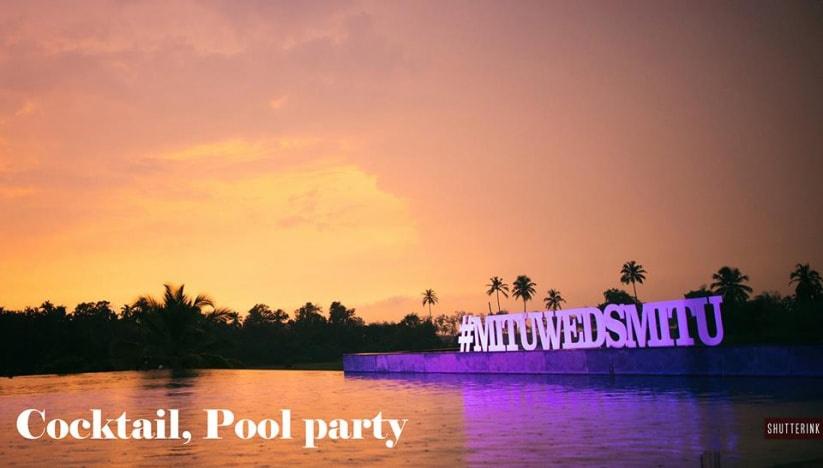 Why not make your wedding hashtag out of your nicknames? They are personal, people know them already and they sound so much fun. Integrate classic phrases with them or add a pun to make it quirky, nicknames are always a hit! They will add to the uniqueness of your wedding hashtag. We all have some candid nicknames for our closest of peeps, we are pretty sure you will have one for your fiance too! So now is the time to use it!
We Will Now Enlist Some Cool Ways in Which You Can Use Your Hashtags to Ace Your Wedding Decor:
Wedding hashtags are the millennial couple's way of solidifying their bond and presenting their couple and initials as the next big thing. Now we hope you have some clarity in how you can come up with creative and noteworthy wedding hashtags. Now, that the creation bit ir sorted we will enlist some cool ways in which you can use the same to amp up your wedding decor or personalise your wedding all the more. Read on and take notes and get in touch with your wedding planner and wedding decorator right away!
1. Use your couple hashtag to enhance your ceiling decor. All you need to do is get some prints of your wedding hashtag, you can play around with the font and style. Once taken, use a thread and suspend them from your wedding venue's ceiling and you will have a customised setting for you venue quick and easy
2. Use your wedding hashtag on your cutlery. Contact your decorator and source for a vendor who delivers customised cutlery. Idea is to get your wedding hashtag engraved on to the cutlery and every wedding guest who sees them will just go aww and weak in their knees by looking at such a personalised spectacle of love
3. Dedicate a photobooth and a wall that has your wedding hashtag all over. It works in two ways. Firstly you will have a candid and bespoke wedding photography sessions that will feature your wedding hashtag in the background. Secondly, even your guests can use this are to captures photos and share it all the more on their social media handle whilst also making your wedding hashtag go viral
Follow these three cool ways to add grace and make your wedding more personalised than it already is. Your wedding hashtag will forever remain special and frozen through the sands of time!
Spread the word, let people know about your wedding hashtag through the wedding décor, printing it on the wedding invites or via even more creative ways of your own. If people are not aware of it, then it doesn't filter through as well as you had hoped. Now, how to flaunt your wedding hashtag? Well, here a few ways – put it on your drink sticks, wedding favours, napkins, Mehndi design, get it printed on your wedding cake, turn it into a prop at the selfie station or photo booth, create custom Snapchat geofilter or simply get balloons in the shape the alphabets of your hashtag. This way you will ensure that your guests remember the hashtag.
So, what wedding hashtag will you create for your wedding and related ceremonies? Do let us know in the comments below.