All You Need To Know About The Most Common Wedding Events in India
Indian weddings are a series of events and ceremonies. Here's a complete list of some of the most common Indian Wedding Events. Read before you start planning!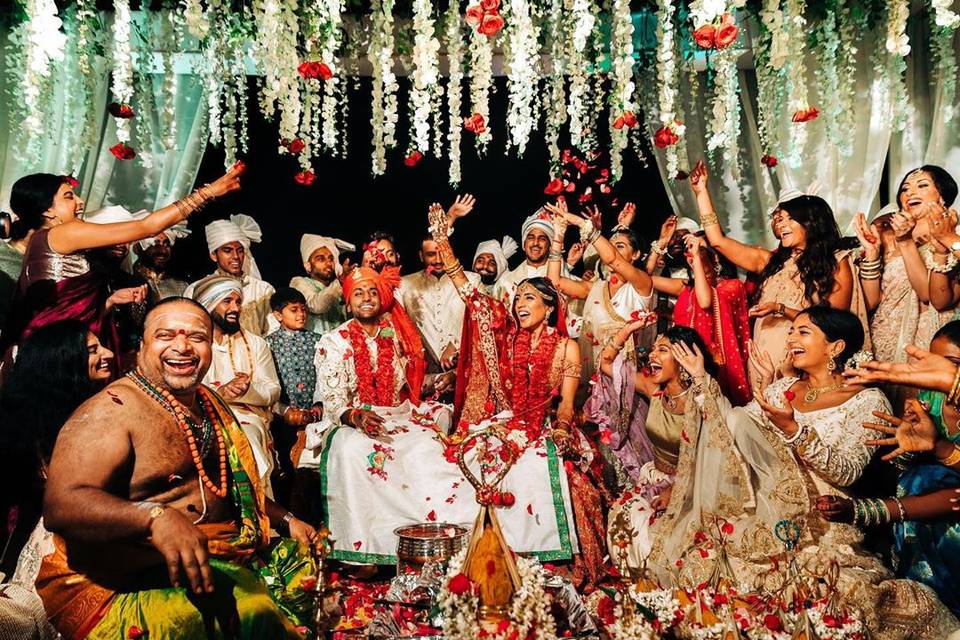 The moment you and your partner decide on being "together forever", the bells start ringing! The excitement of fun pre-wedding functions and wedding games are followed by the big "how to do" and "what to do" questions! Planning a wedding is a mammoth of a task! So, it's important to have absolute clarity on each and every ceremony to host it in the best possible ways. If you're still not too sure about all the wedding events and their names, we're here to help you!
Take a look at the most common wedding event images along with little details on what happens in each one of them! Know your functions well to host the biggest parties of your life!
Put a Ring on it - The Engagement Ceremony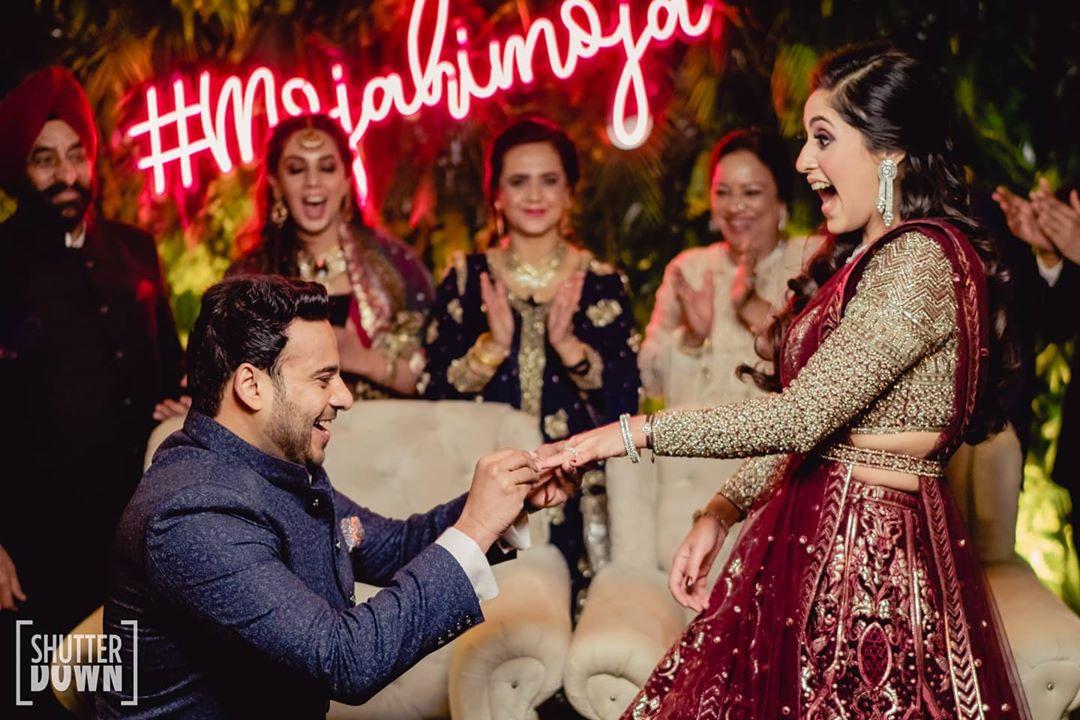 Sagai is one of the first wedding events when you exchange your engagement rings in front of the world making an official announcement about your "forever" decision. While some couples like to go for a small intimate engagement ceremony including just family and close friends, some prefer to throw a huge party! The size of the guest list, food & drinks menu or the kind of wedding music is absolutely your choice. If it's a small homey event, you can just ask one of your cousins or close friends to capture the engagement moments in a camera. In any case, make sure to customise your wedding invitations as per your guest list. Don't forget to include your own wedding event hashtags on the invites!
Shine Bright in Yellow - The Haldi Ceremony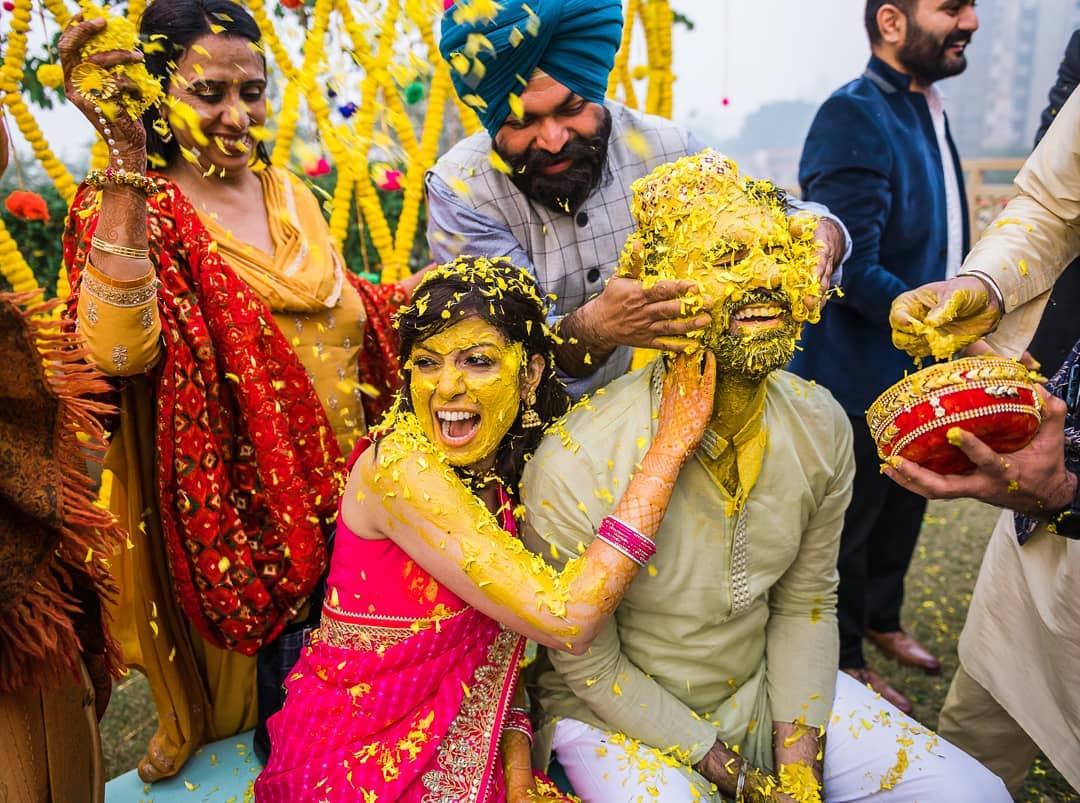 One of the happiest Indian wedding events, a Haldi ceremony is everyone's favourite. Whether it's the bright colour Haldi outfits, the vibrant DIY garden decor using colourful dupatta and Kalash decor, or the playful Haldi dabbing among family and friends- this particular pre-wedding function is all about laughter, cheerfulness and vivid colours. Keep your Haldi menu simple and it's advisable to arrange the event outdoors for all the Haldi games. Mention interesting dress codes on your digital wedding invitations like fun-ethnic or vibrant fusion etc.
Hands & Feet Art- The Mehndi Ceremony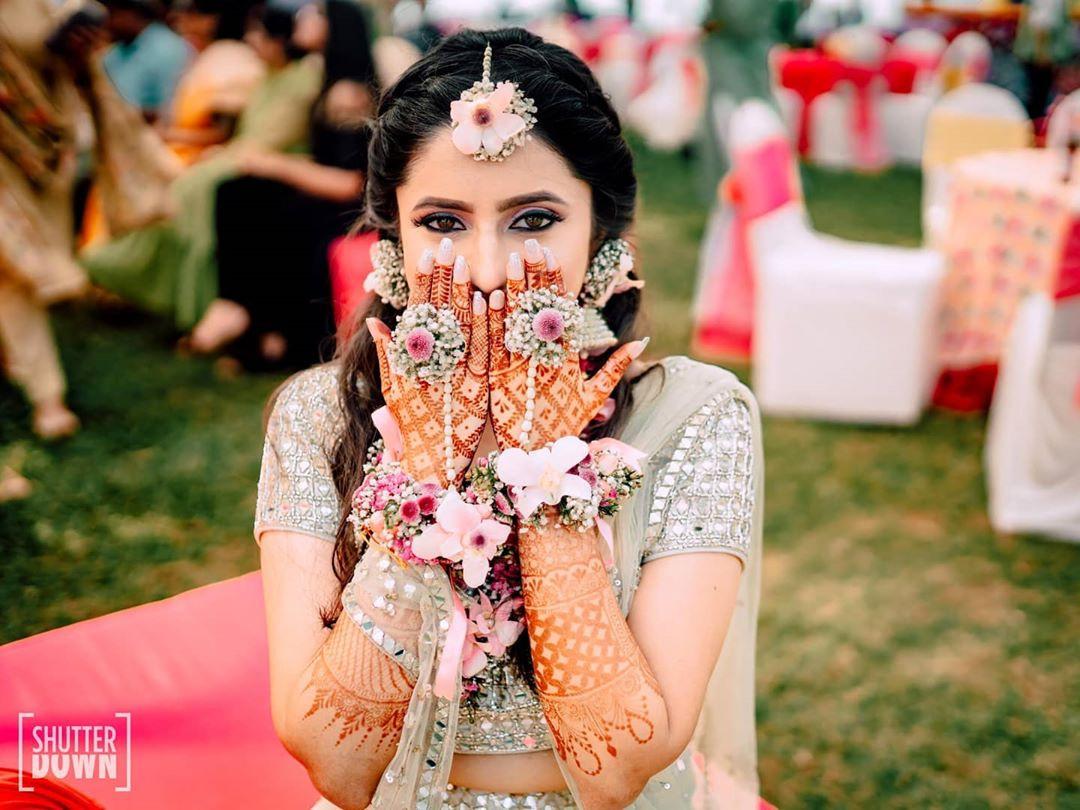 Mehndi is the event of art, colour and a bride's Sola Shringar! Adorning a to-be-bride's hands and feet with gorgeous Mehndi designs along with some playful Mehndi songs and dances is one of the wedding events everyone looks forward to. Arrange a courtyard Mehndi function with traditional decorations like making Rangoli patterns along the entrance, deck up the area with dupatta decoration and gleaming diya decor. Play Mehndi songs in the background to create an authentic ambience.
Musical Night- The Sangeet Ceremony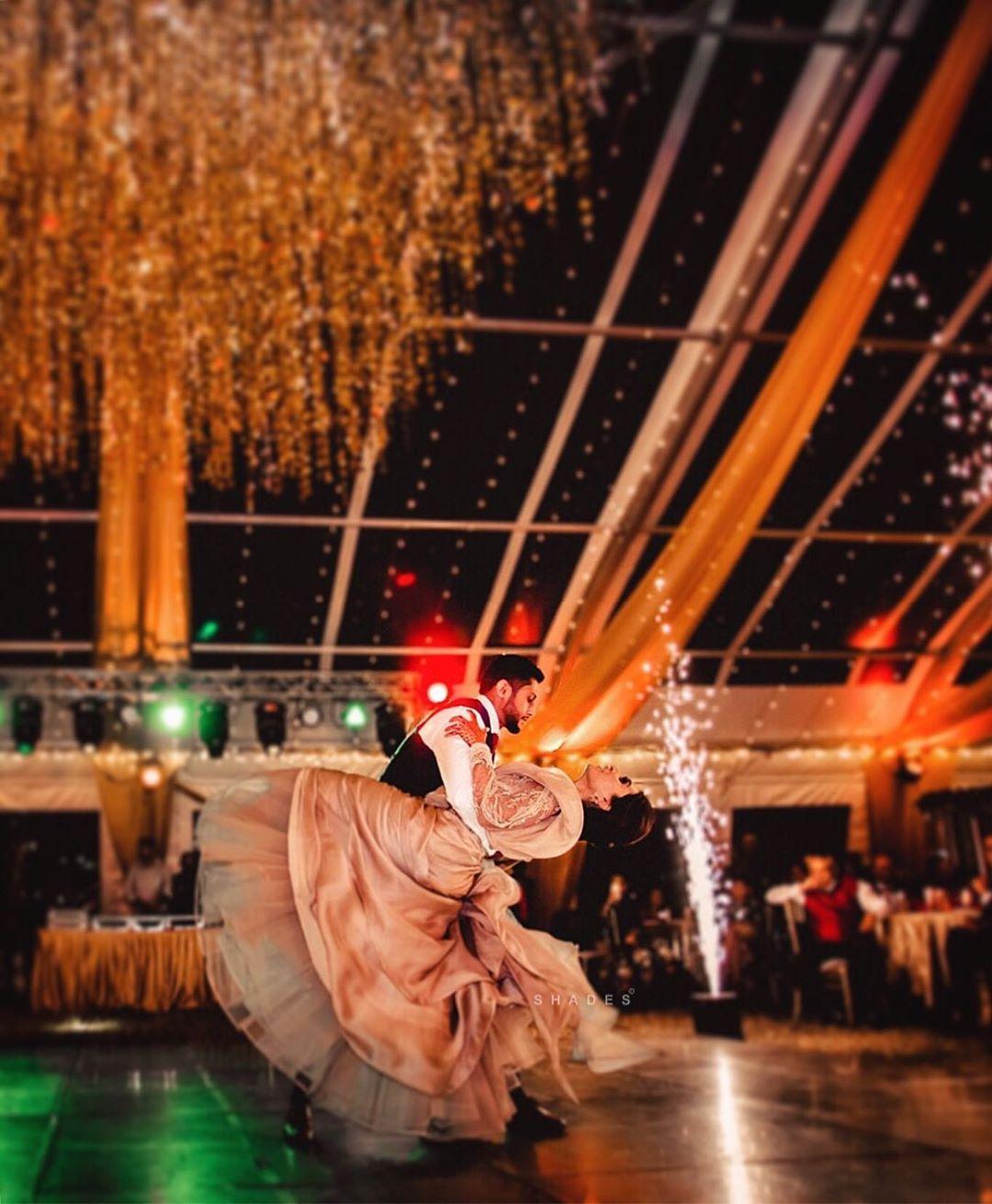 Image Courtesy: Shades Photography
Among all the wedding events in India, Sangeet is the one that brings both the families closer with the power of music. You could either go for a homey Ladies Sangeet including the both families accompanied by traditional Sangeet songs with Dhol beats. Or you could arrange a grand Sangeet with well-choreographed performances on stage by both the families. Some couples merge a Sangeet with a Cocktail party for an extra dose of fun! Pick your favourite foot-tapping Sangeet songs for a final bash on the dance floor!
The Big Day- Wedding Ceremony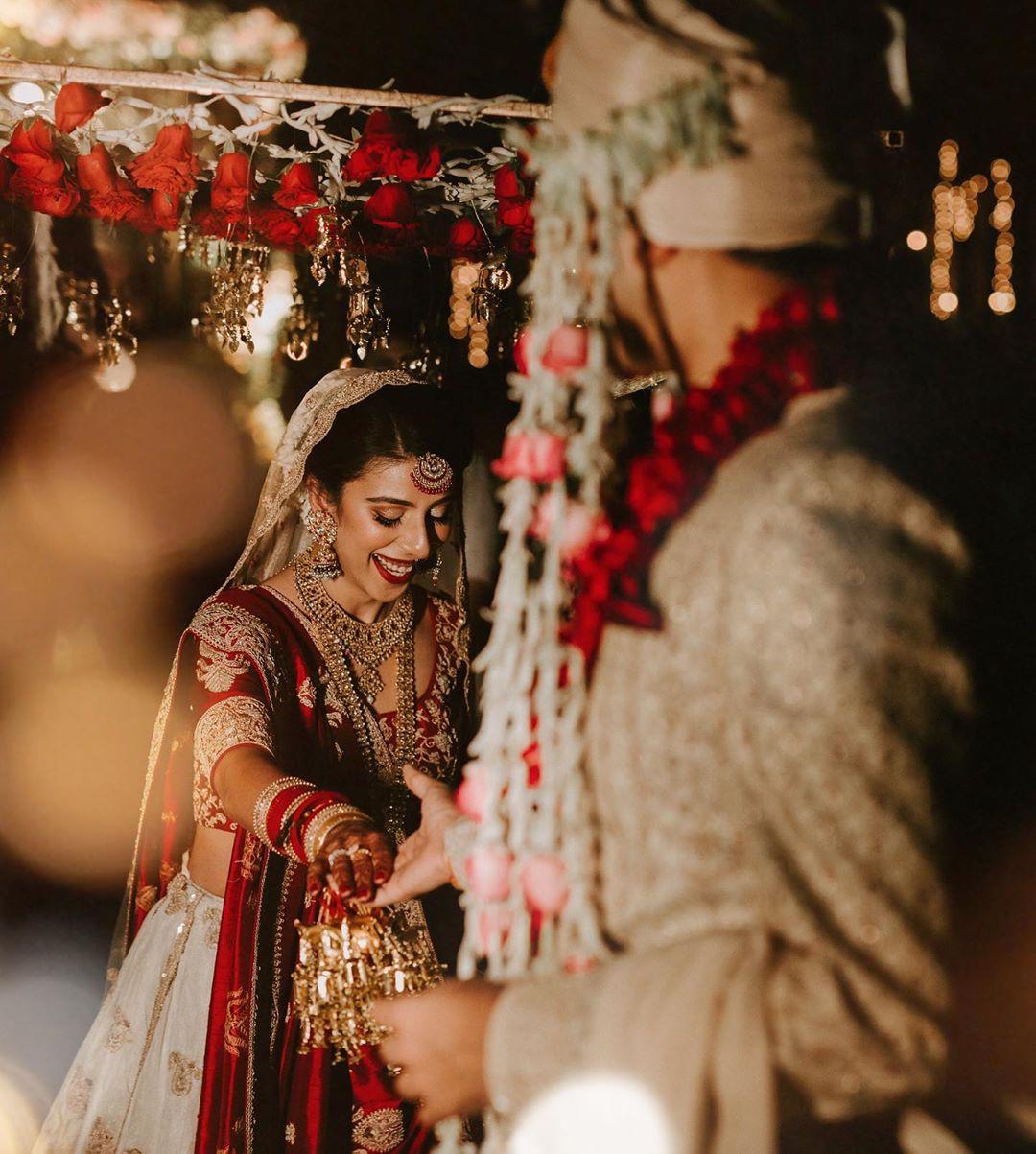 While talking about wedding events, although the rituals and customs vary in different parts of India, there are still some common Hindu traditions. Like groom entry and welcoming, the Saat Phere, Sindoor daan, the chanting of Mantras that depict promises and vows among the bride & the groom, the Kanyadaan and finally the Vidaai ceremony. In some Indian cultures, like a Tamil marriage, there are several changes seen in wedding attires. If you're having a cross-culture wedding, it's important to get familiarized with both the traditions. Transparent conversations among both the families and understanding each other's point of views is important for organising a smooth wedding event. Hire a professional wedding event planner to make your job easier.
In Honour of the Bride- The Reception Ceremony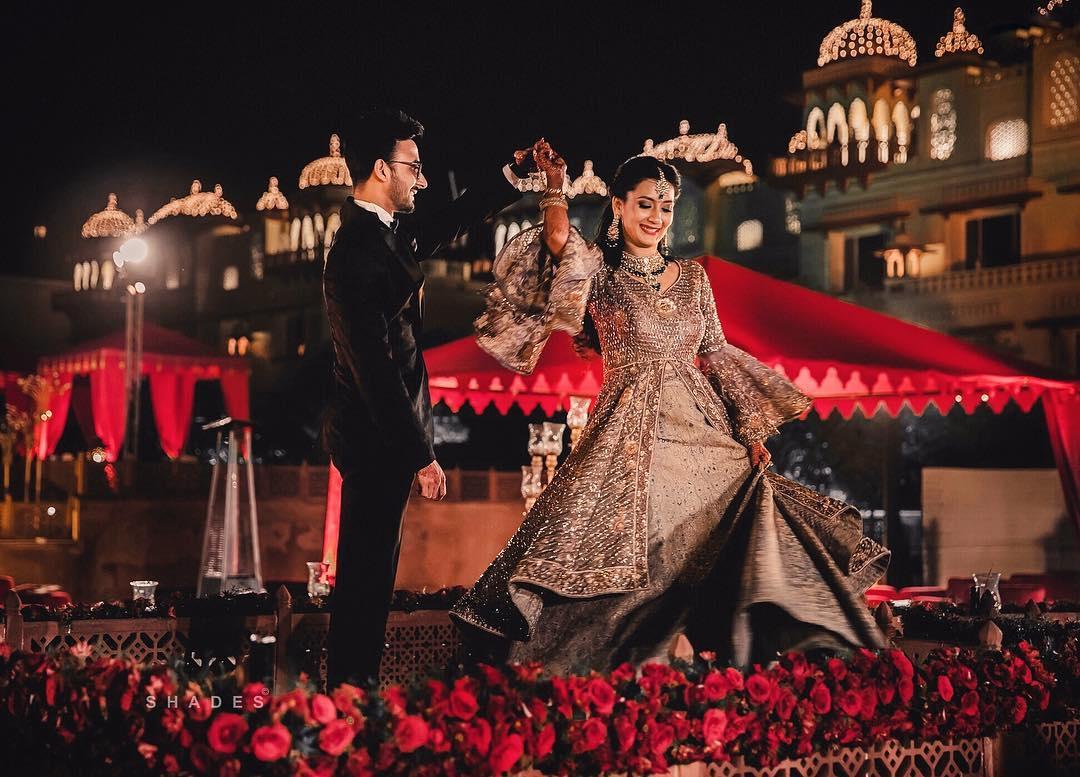 Image Courtesy: Shades Photography
A wedding reception is like the final big celebration of the series of week-long wedding events! The stress factor is much less as there aren't many rituals involved. You can customise the reception party on your own terms. The food menu of reception is quite important. Put some thought in crafting the reception menu after discussing with your partner. You can also add interesting Cocktails for your guests in the drinks menu. Select your first couple dance song to burn the floor! Some couples also extend their reception to a cake cutting ceremony. So pick a designer wedding cake to celebrate your new journey.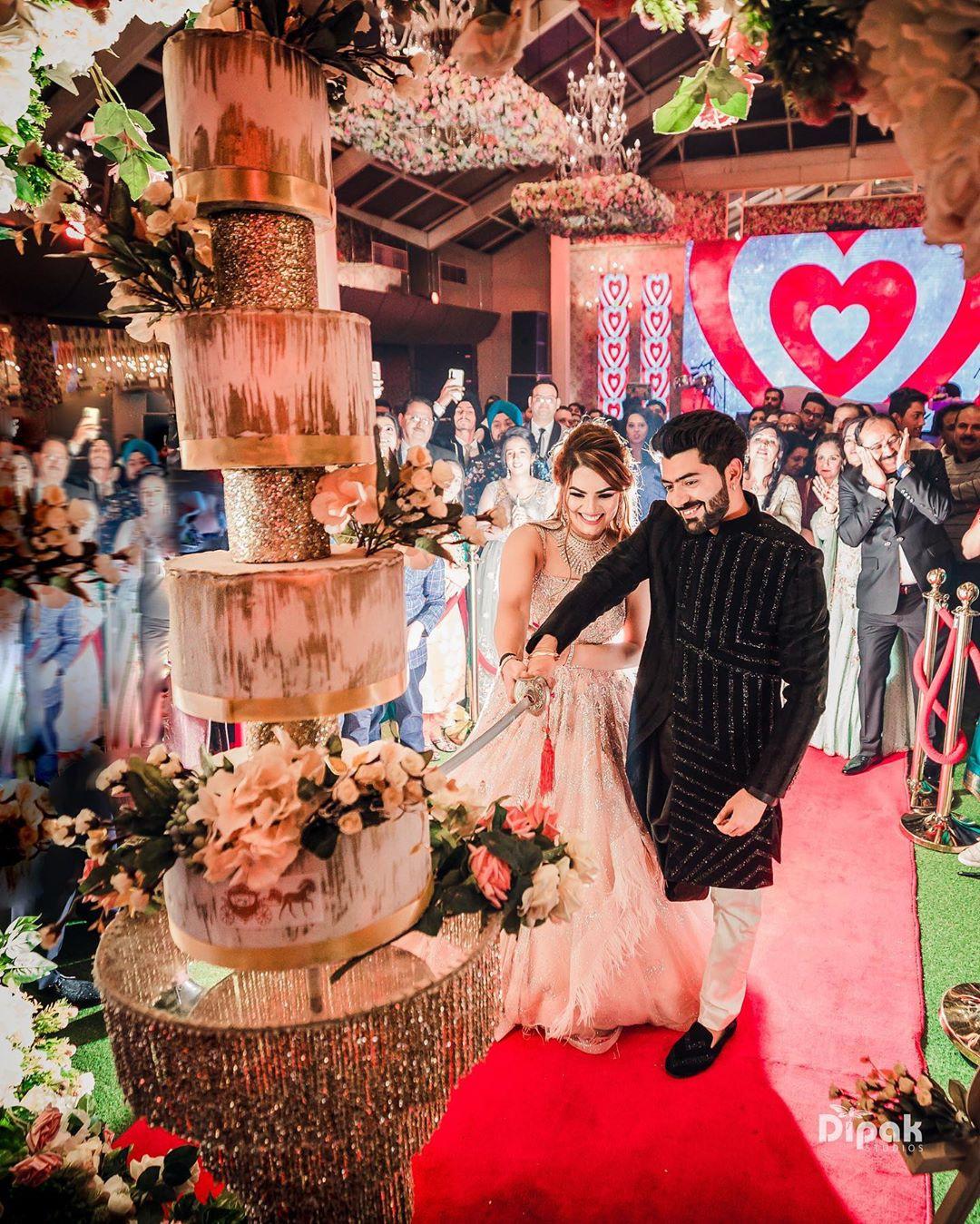 You have the liberty to customise your own wedding events with a little bit of creativity and imagination. Include modern couple wedding games into traditional fun ceremonies. Or introduce contemporary traditions of your own. Make the best of both worlds while keeping our own traditions alive. If you believe in minimalist approaches, think DIY decor, trousseau packing by family members and cousins, Antakshari competition on Sangeet...your wedding events don't necessarily need to cost you a fortune. The sole idea behind any wedding event is about bringing both the families closer and accepting each other with love.
Would you like to share any wedding events that we missed? Tell us more in the comment section below!