7 Engagement Photo Poses to Freeze Your Epic Love Story
Getting engaged is a big deal. If you are throwing a grand party to celebrate this day, you should get these engagement photo poses to commemorate this day!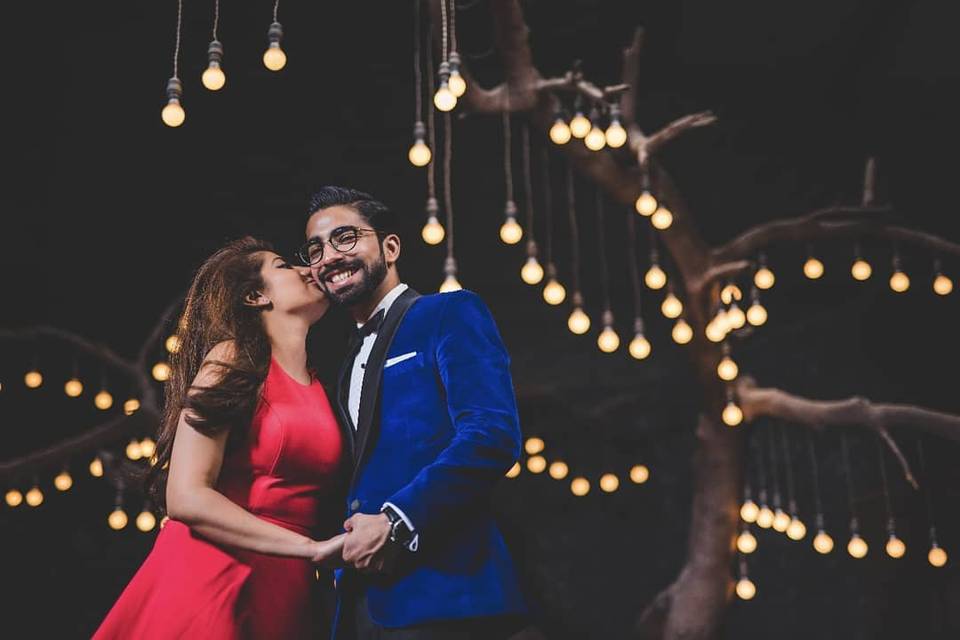 Couples who are getting married have to prepare for a lot. The one thing every bride has on her mind is the photographer who will click beautiful pictures of them and their families. We would like to tell you that it is more about the engagement photo poses than the photographer who clicks them. Clicking a good picture is just as important as having a creative mind to think about romantic poses, and a photographer may or may not have it.
Why leave your engagement photos to chance and be left with simple couple pictures with no spark and life? To make sure that it does not happen to you, check out these engagement photos poses and use them on your day. We bet everyone will be envious of them!
One With the Dhol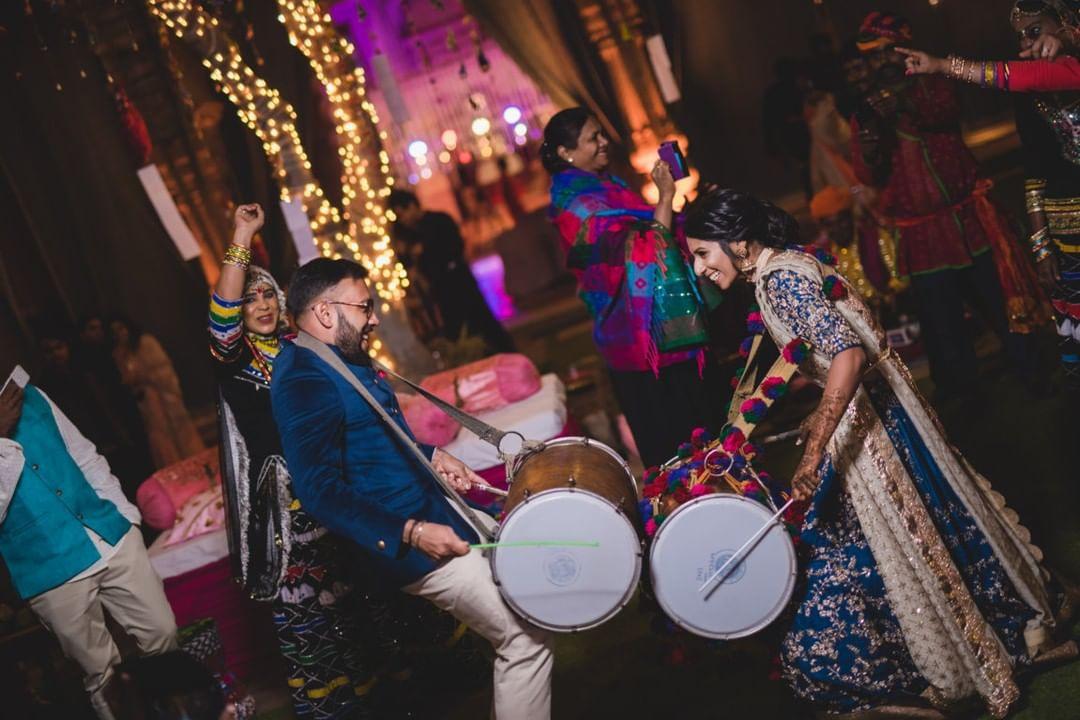 While it is necessary to get romantic pictures looking in your partner's eyes, no relationship is complete with fun and laughter in it. You should always get some engagement photo poses in which you and your partner are having fun. As an example, you can take inspiration from this image of a couple having a gala time and playing a dhol. These are the memories that you will cherish forever and show your children to tell them how fun mommy and daddy were!
Show Off Your Rings
This pose is a classic. No engagement album is complete without it and rightfully so. An engagement is a ceremony where you exchange rings with your partner and promise to love them forever.
Your engagement photo poses should always capture your emotions and show what is going around you. While the photographer will click images of you exchanging rings, make sure you get one where you are flaunting them. You can even express your joy or nervousness while posing for these pictures. It will make them more precious.
An Aerial Shot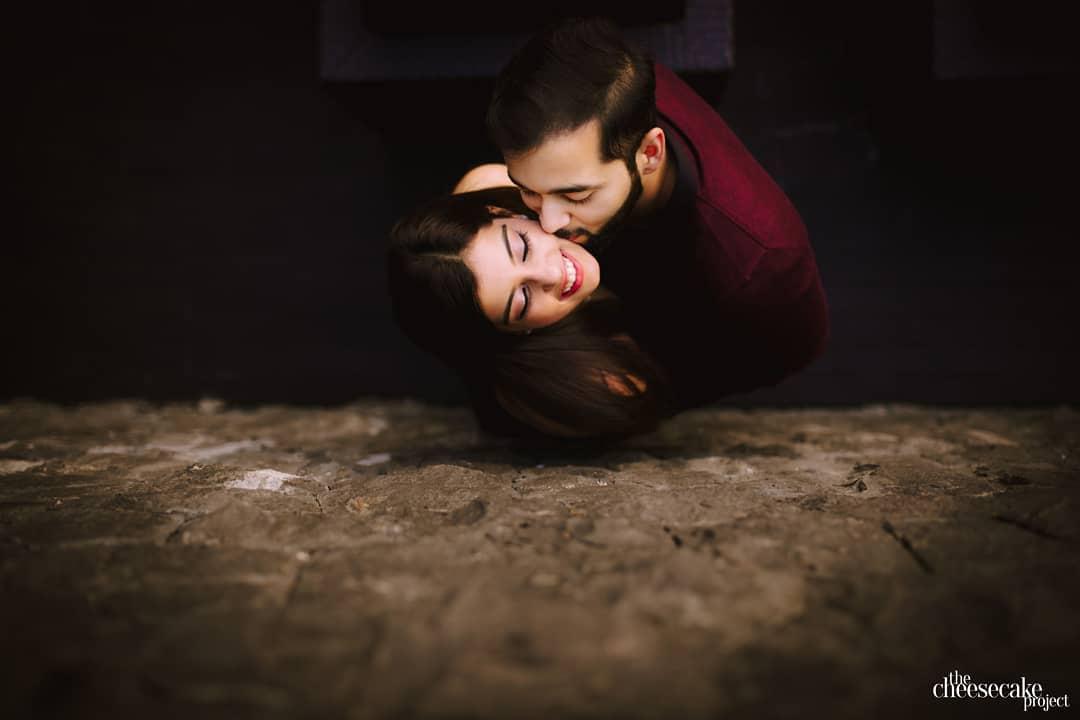 Technology has boomed this decade. Who would have thought ten years ago that you can make your own wedding films or shoot it from the sky? Now everything is possible. Most photographers have a drone with them. If they do not, you can request it at a cost.
Make sure you get many aerial shots. You can kiss and hug your partner & copy these engagement photo poses. Do not forget to get an aerial shot while you are exchanging rings. All you need is a flower shower to make the shot whimsical and perfect!
A Candid Pose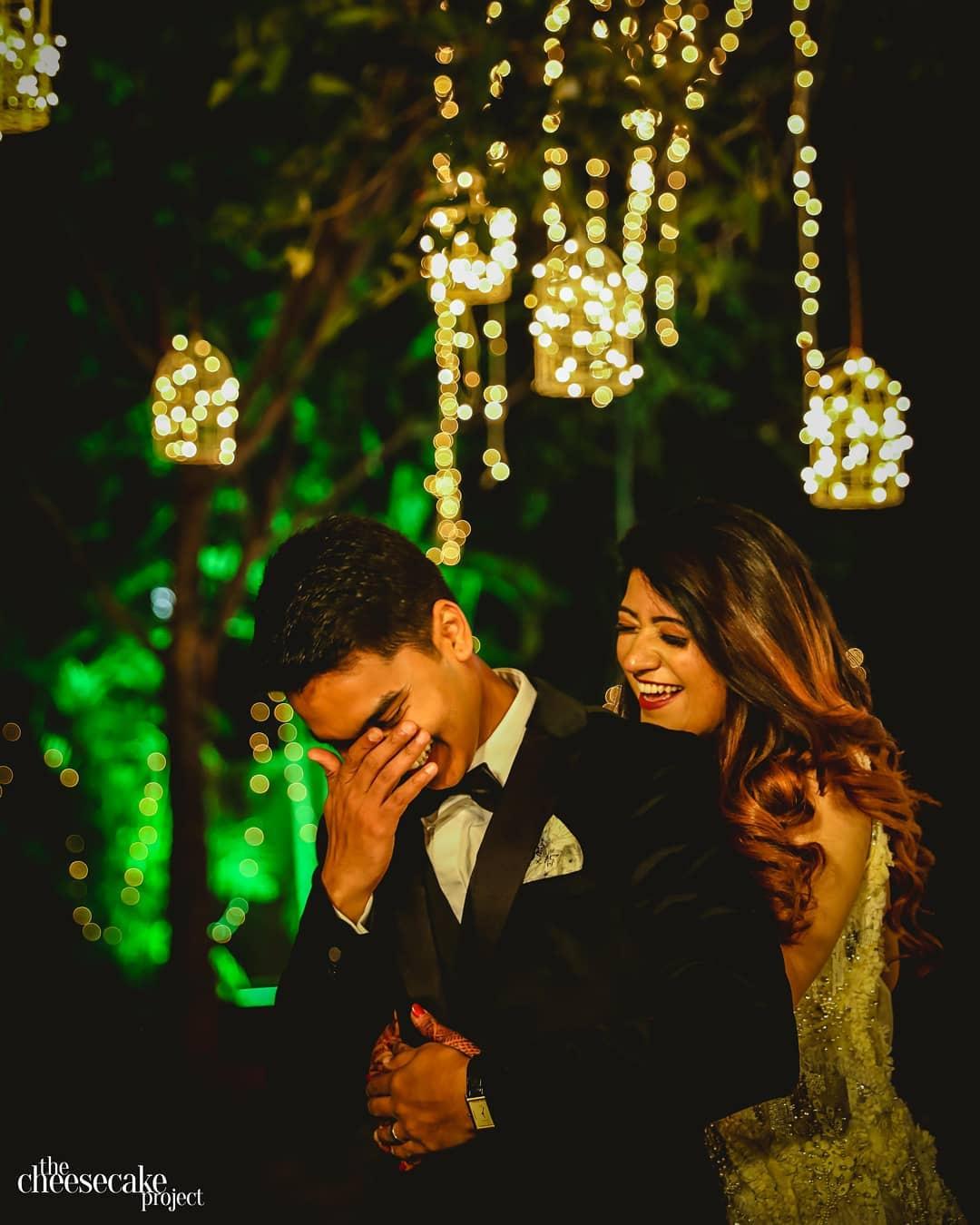 Just as an engagement ceremony is incomplete without rings, an engagement album is incomplete without candid shots. You probably click hundreds of candid photos every time you go out. We think your engagement deserves the same, if not more! You have to inform your photographer that you want engagement photo poses in which you and your partner are enjoying a moment. Not just with your partner, you should get candid pictures with everyone you interact.
A Dance Pose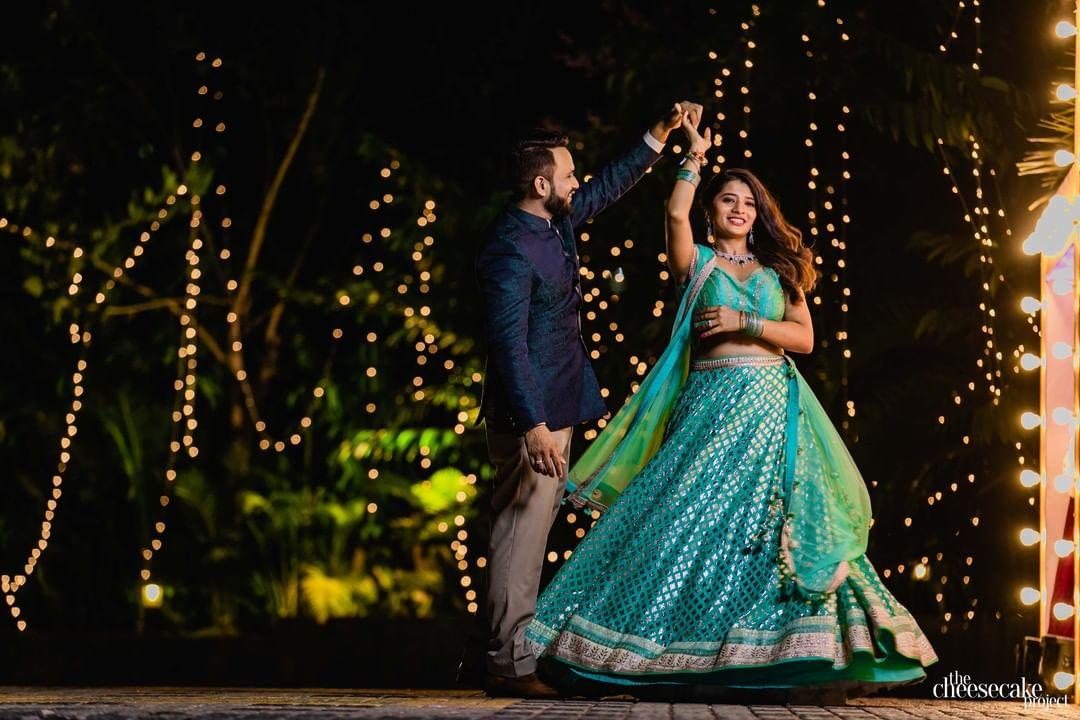 No engagement is complete without the bride and groom sharing a slow dance to a romantic song. Your photographer will obviously catch this moment but you should make sure you get engagement photo poses in which you can show you your outfits and keep a check of your expressions. You should not care while dancing but when taking pictures, you definitely should!
One With a Big Frame That Captures Your Décor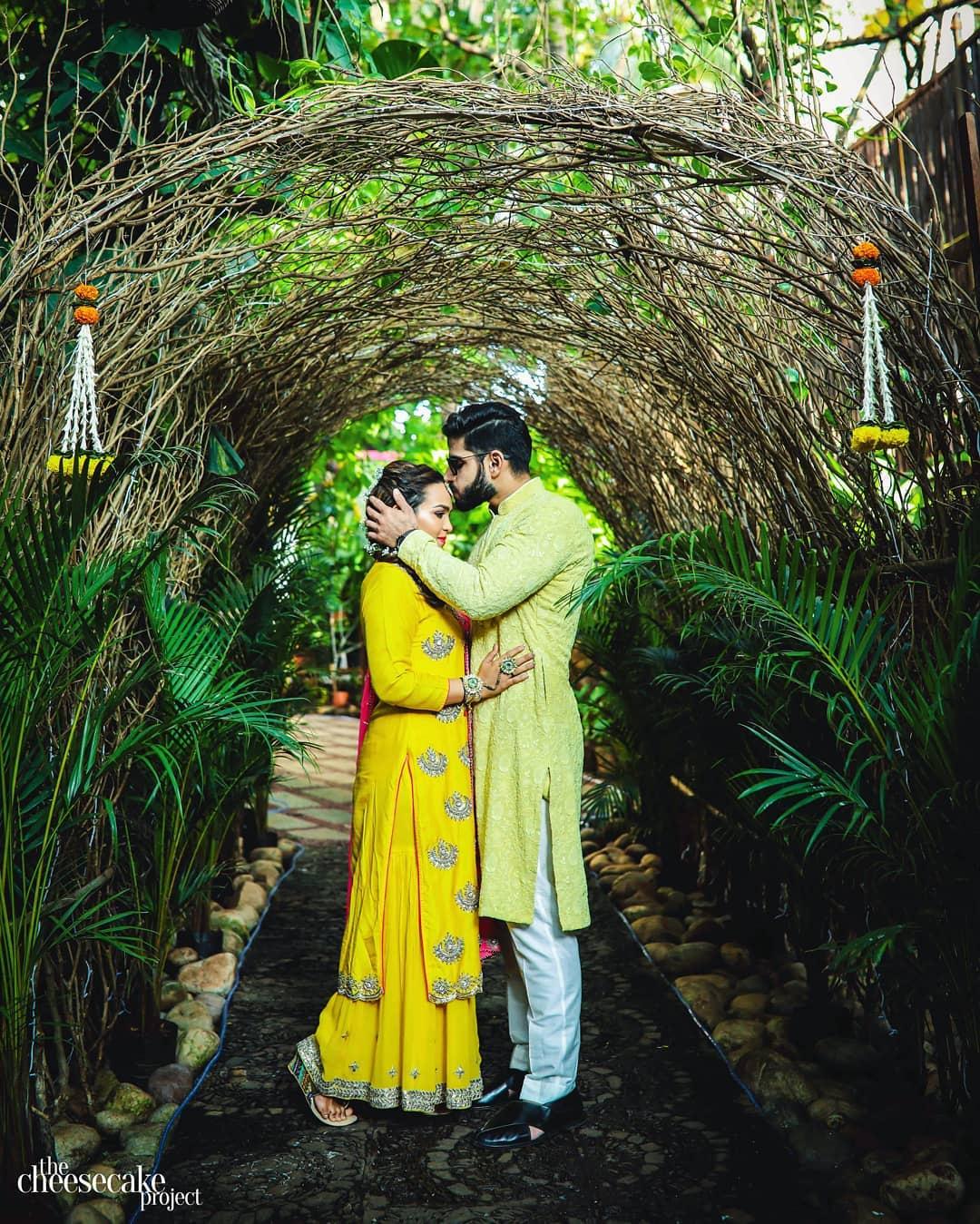 You have spent a lot of time and money making sure that the décor of your engagement is perfect. Capturing it is not a question. We know a photographer will take pictures before the guests start arriving, but we think you should pay it more attention. You should definitely get engagement photo poses in which the venue and décor are also present. You can look into each other's eye, lift her in your arms or simply hold each other. The basic idea is to capture the décor with you as the centre of attention.
PDA Alert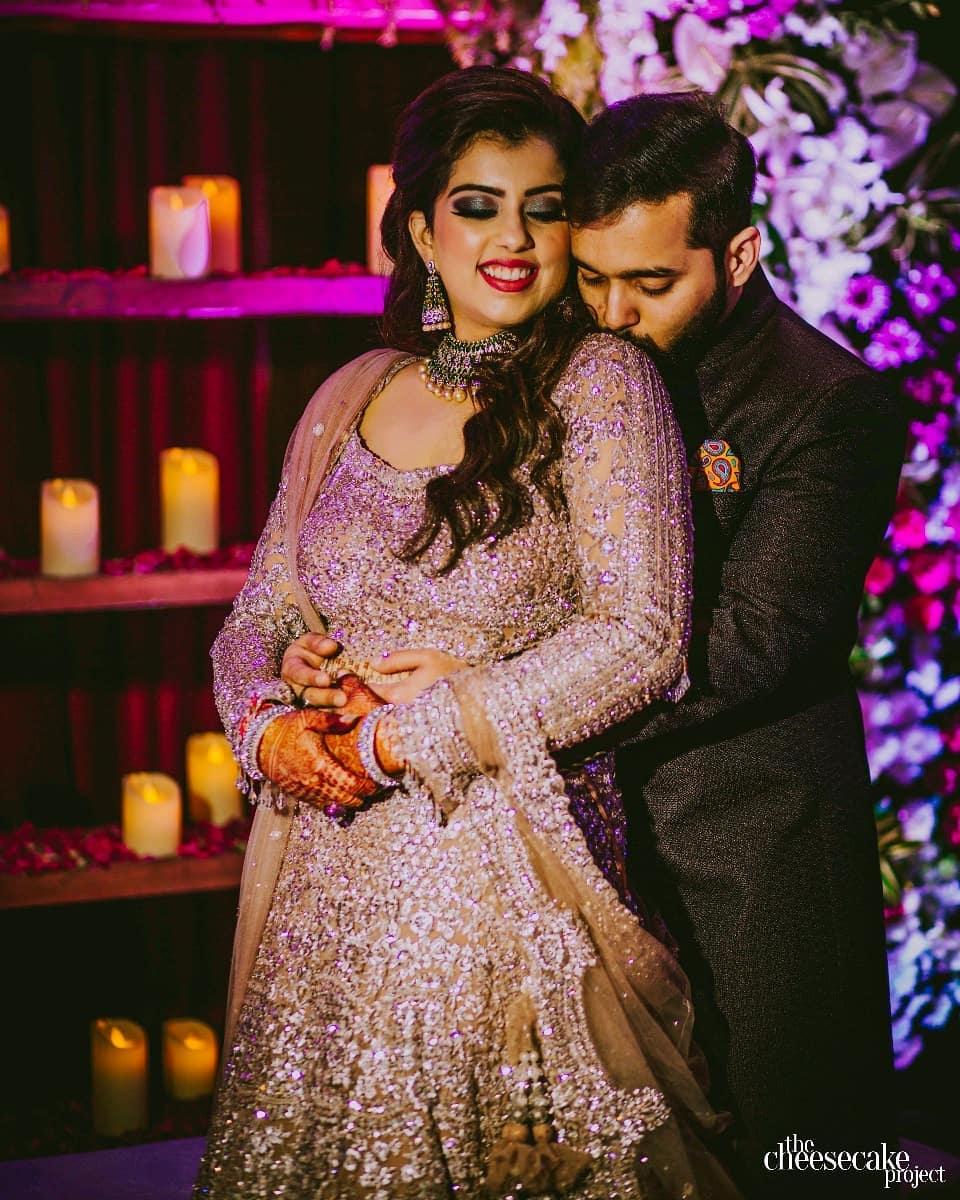 The one plus point of being engaged is that now you can be as affectionate with your partner as you want without feeling awkward. Turn on your PDA meter and try some engagement photo poses where you are close to your partner.
A Close Up of Your Ring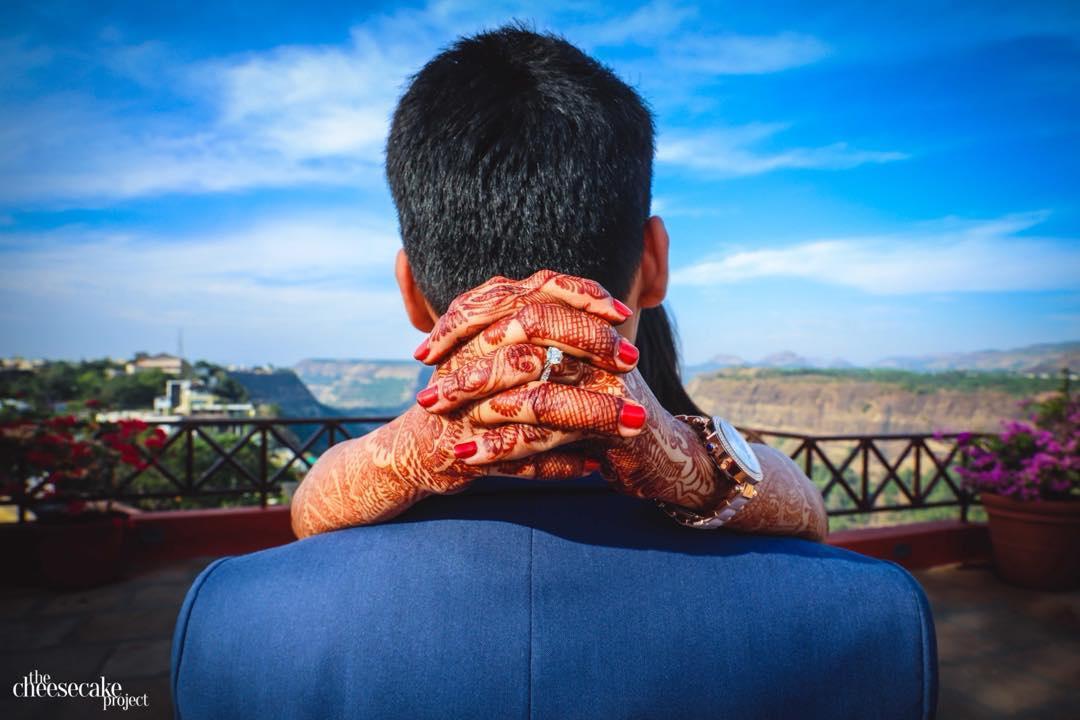 You may think you have already flaunted your ring, but trust us you have not! The previous pose with rings did not have a close up of it. It was to capture your emotion after exchanging rings; this is simply engagement photo poses with your ring as the star!
These were all the engagement photo poses we had in store for you. if you want us to come with more, drop us a comment below!
With your planning out of the way, it's time to get in touch with a great wedding photographer for amazing pictures!